Lime Sugar Cookies are soft, delicious and packed with lime flavor! This cookie recipe is so simple and everyone loves these sugar cookies with a fun little twist of lime!
Lime Sugar Cookies are perfectly soft and I love that they have so much lime flavor in them that you don't need any frosting. You can make a simple lime glaze if you prefer, but the cookies are very flavorful without it.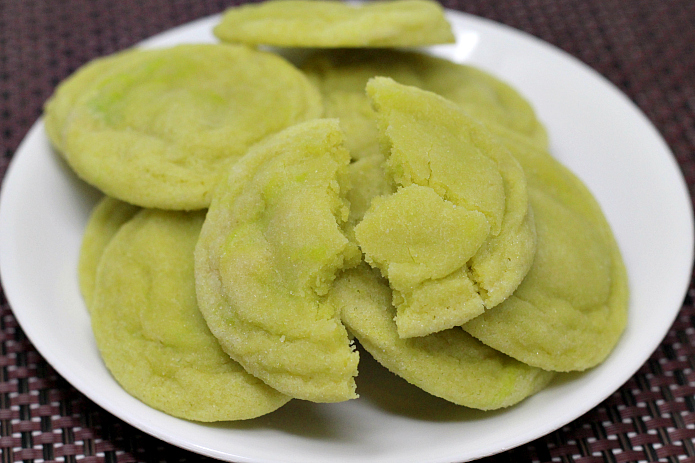 Ingredients in Lime Sugar Cookies
Lime Sugar Cookies are made with basic ingredients – butter, sugar, baking soda, cream of tartar, salt, egg, vanilla and flour. The ingredients that set these cookies apart is the addition of the zest and juice from one lime. It's amazing how much flavor you get from just one lime!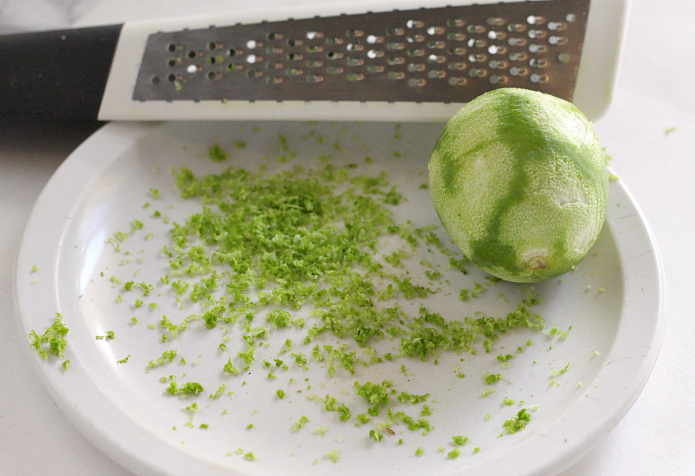 I also added a little bit of green food coloring, but you can definitely make the cookies without it. They will still be full of lime flavor, but just won't look so obviously lime.
You can add a simple lime glaze if you want – it adds even more lime flavor and sweetness to these delicious cookies. To make the glaze, you just need butter, lime juice and powdered sugar.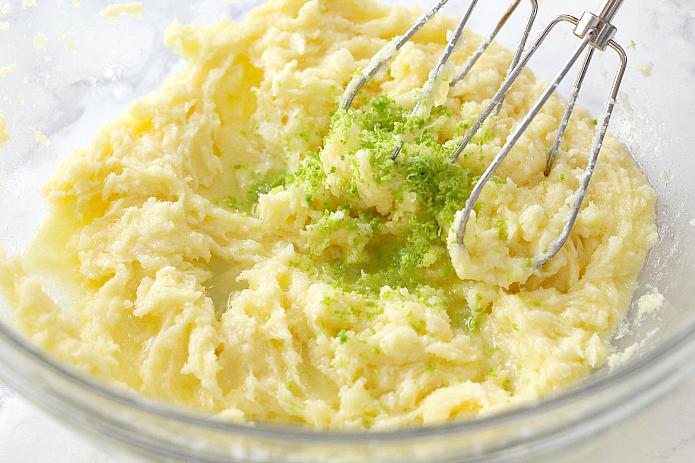 How to make Lime Sugar Cookies
To make lime cookies, you need to cream the butter and sugar together for about 2-3 minutes. Then add the baking soda, cream of tartar and salt. Once that is all mixed well, you add the egg, vanilla, lime juice and lime zest. Add the flour and mix until well combined.
Once the dough is all mixed, cover and chill in the refrigerator for about 2 hours (or more) until firm. Use a cookie scoop to scoop the dough into balls and then roll each ball in a bowl filled with a little bit of sugar.
Bake the cookies at 375° for 8-10 minutes. If you want to add the glaze, put it on while the cookies are still warm.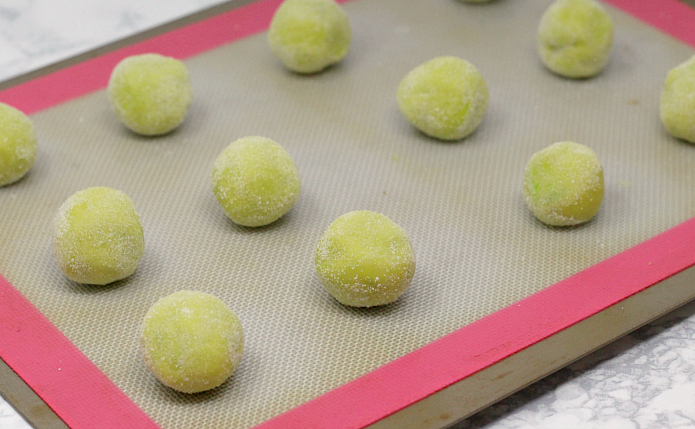 Tips for making the best sugar cookies
Sugar cookie dough is sticky, but once it's sufficiently chilled, it's much more workable. Resist the urge to add more flour to the dough before chilling! If you add too much flour, the ratio of wet to dry ingredients is off and the cookies end up drier and more crumbly.
Do not melt the butter! The butter needs to be softened (at room temperature), but using melted butter will ruin the cookies.
Spend a little extra time when you mix the butter and sugars. Creaming them together for 2-3 minutes will improve the consistency of your cookies.
Preheat the oven. This will help your cookies turn out right every time!
Use parchment paper or a silicone baking mat. Doing this will make it really easy to remove the cookies from your cookie sheet so that you don't have to scrape them off the pan – they will just slide right off in perfect shape!
Make sure that you don't roll out the dough too thin before cutting your sugar cookies out. You want the dough to be about 1/4″ thick. If the dough is too thin, your cookies will be crispy and hard and easily breakable, but if the dough is too thick, the cookies may not bake all the way through the middle.
Make sure not to over bake your cookies.  They may not even look totally done on the tops, but if the bottoms start to brown, I take mine out and they are perfect!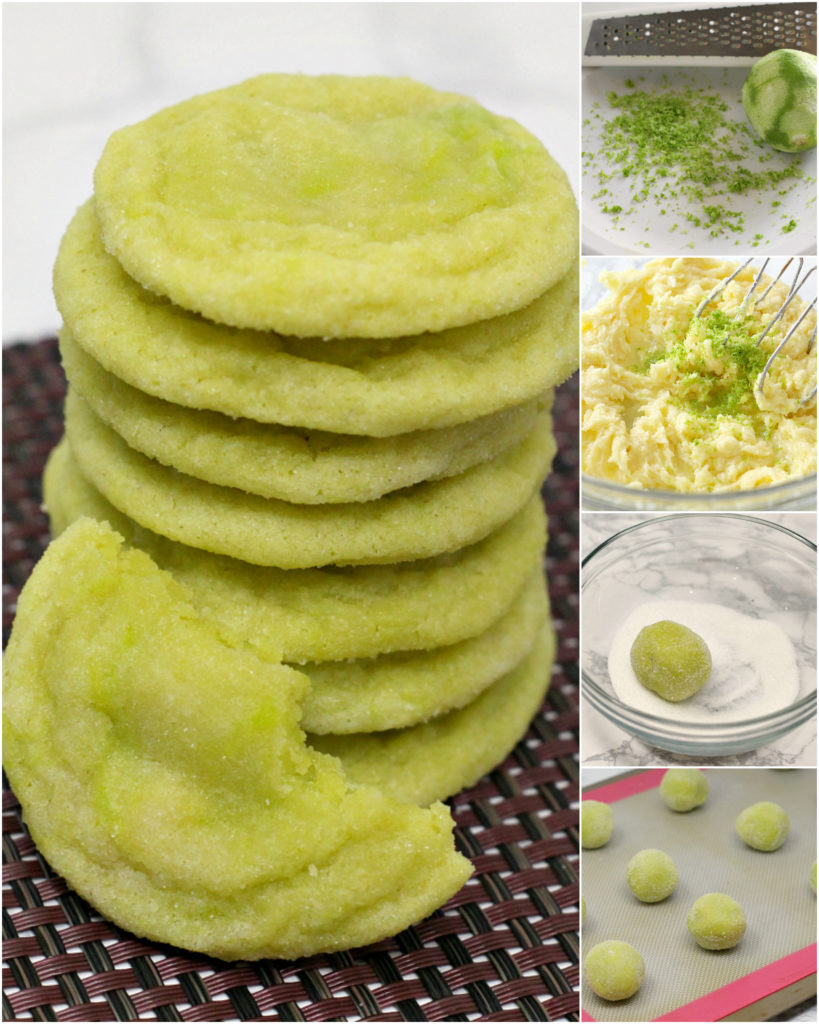 How to zest a lime
Don't be intimidated about getting the zest from a lime – it's really easy!
Lime zest is just tiny pieces of the outside of the peel of a lime. I just use the small side of a regular cheese grater – as long as the holes are tiny, it will work just fine. You can also use a citrus zester like this one if you prefer! Either way, make sure to just grate the darker green outer layer of the lime peel. Once you have revealed the lighter part of the peel underneath, move on to the next part of the lime.
How to get the juice out of a lime
To get the juice from a lime, I just cut the lime in half and squeeze it really hard. You can also use a citrus press like this one to get all the juice out of the lime.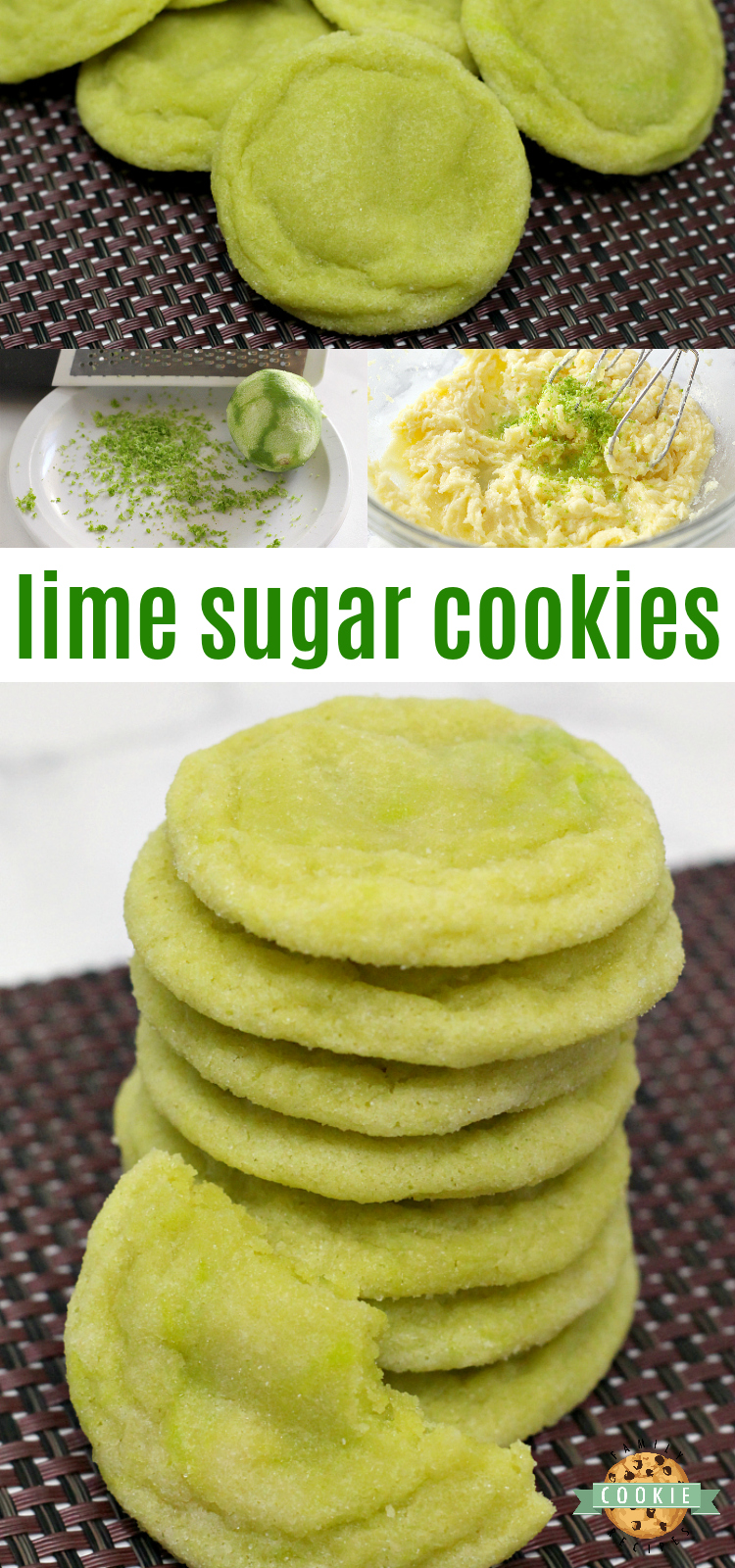 I recently came across this picture from a few years ago when we took our kids skiing for the first time. Whew. It's a lot of work to teach 4 kids to ski at the same time! But they absolutely loved it and we have tried to make it to the slopes 1-2 times per winter since.
This winter has been a little trickier since we have a newborn at home so we are getting a little more creative and my husband has been taking each kid for a one-on-one ski date individually. It's crazy how quickly kids catch on to stuff – I think they are almost as good as I am and they have only been a few times! And I also can't believe how little my kids were!