No-bake Peanut Butter Blossoms made with only 5 ingredients & perfect for chocolate peanut butter lovers! Amazing peanut butter no bake cookies that mimic the traditional blossom cookie everyone loves!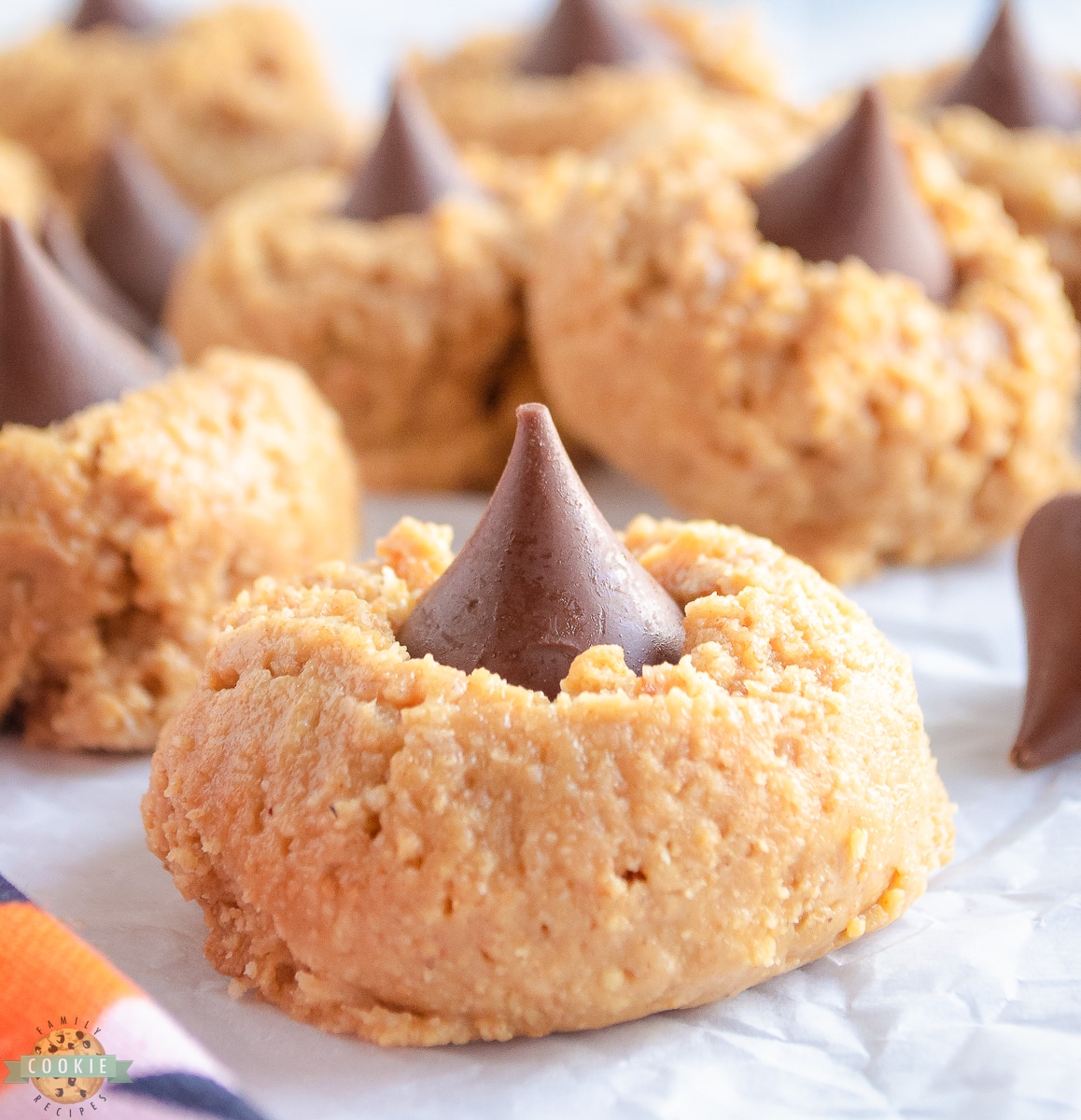 These no bake peanut butter blossom cookies are a great quick treat that you can whip up on a whim, or plan ahead and share with family and friends at your next gathering. Making peanut butter graham cracker cookies is so simple, the prep work is fast and you will have the cookies chilling in under 10 minutes.
Easy Peanut Butter Blossoms
Peanut butter blossom cookies have been around since the late 1950s and have graced almost every holiday cookie exchange since. They were an instant holiday favorite back then and they still are today. These amazing cookies taste like a peanut butter cup in every bite. Whip them up with just a few pantry ingredients and some chocolate kisses, for that rich decadent treat you look forward to year after year.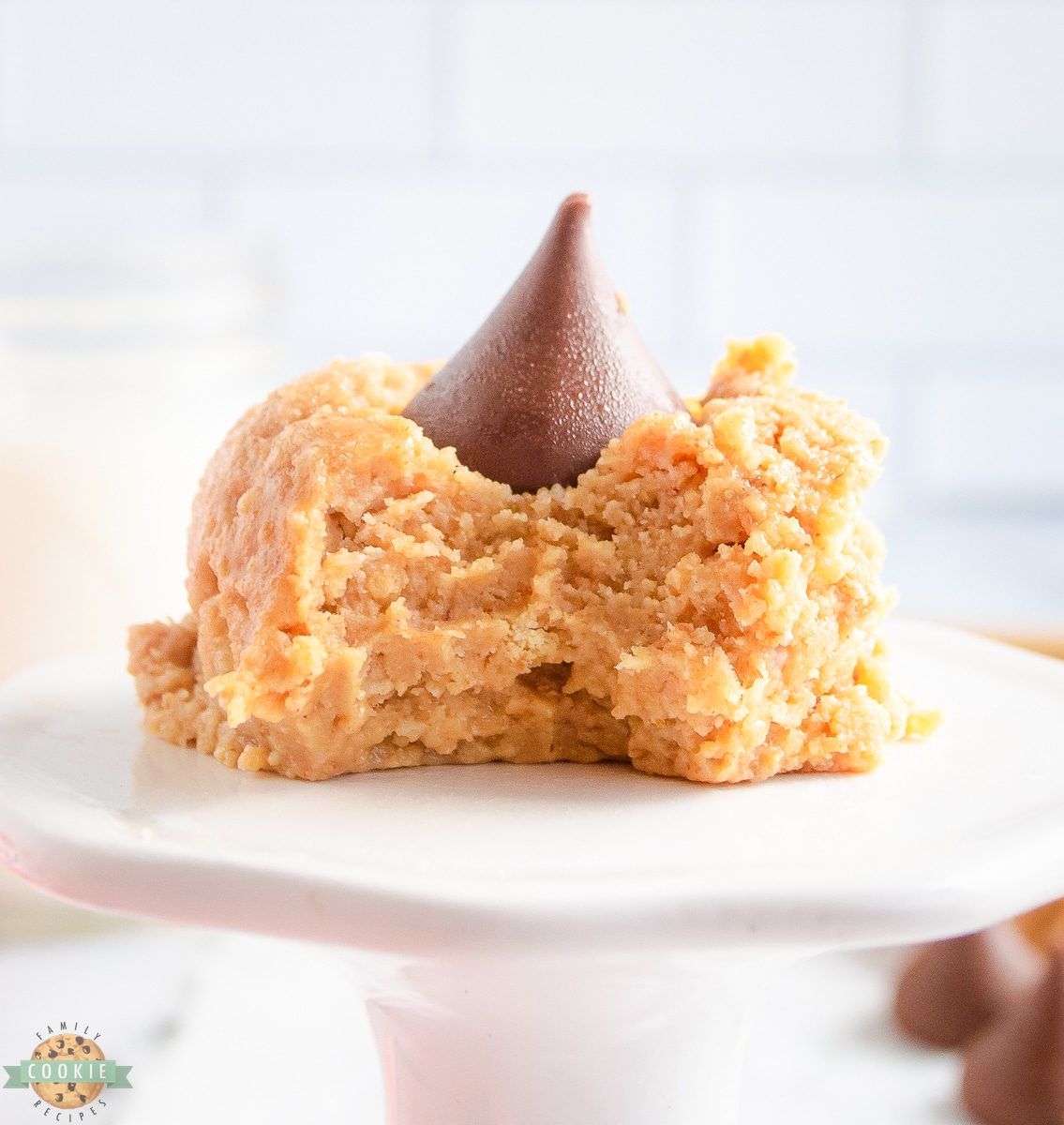 Why we think you will love this delicious cookie recipe
In case you were not already collecting the ingredients to make these no-bake treats, here are a few reasons to convince you…
Just 5 ingredients! While the baked version requires a number of ingredients, from flour to eggs and leavening agents, this no bake version only needs a handful of ingredients. That includes the peanut butter and chocolate kisses!
Super easy to make! From start to finish, we only have 4 basic steps: prep, mix, assemble and chill. These easy steps are sure to make this a no hassle holiday favorite.
Hello, peanut butter + chocolate = 😍 Enough said.
They could be gluten free. Made without any flours of any kind, this recipe is a great option for going gluten free. You just have to make sure to grab GF graham crackers.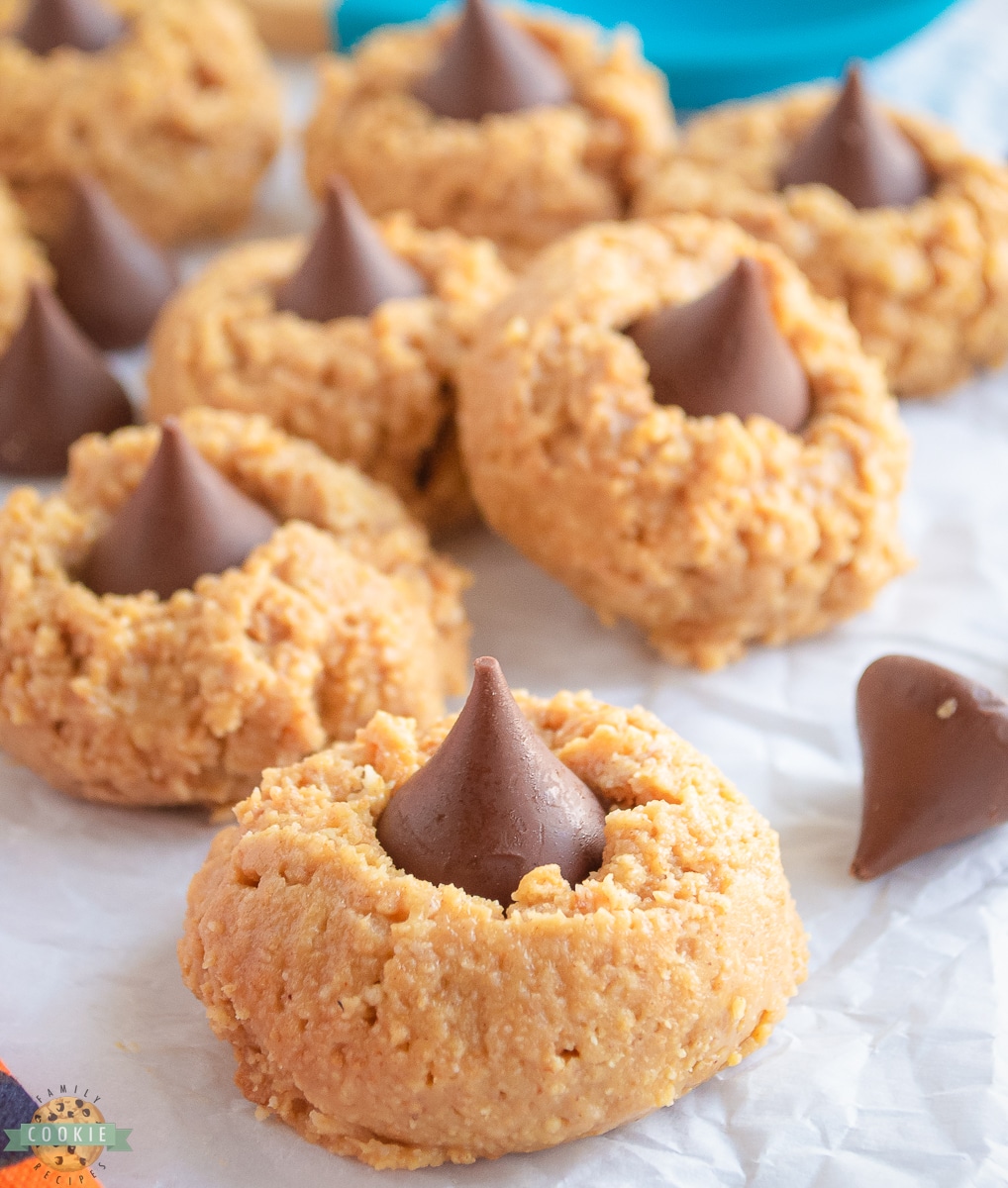 Peanut Butter Blossom Cookie Ingredients 
—Graham Crackers– You will need 2 cups of graham cracker crumbs. This is roughly 1 ½ sleeves of graham crackers (or half a standard-sized box). If you are making this a gluten free cookie, be sure to buy the GF graham crackers!
—Powdered Sugar- For sweetness and great consistency, you will need 1 ½ cups of powdered sugar for the cookie dough.
—Butter– Using ¾ cups of melted butter will help bind the dough together well. This means you will need 1 ½ sticks of butter. I prefer using salted butter, but you can use what you've got on hand. (Taste the dough after it's together and if you use unsalted butter, you may want to add a dash or two of salt.)
—Peanut butter- Use 1 cup of smooth peanut butter for that classic taste. You can use crunchy peanut butter as well, but it will change the texture of the cookies. DO NOT USE natural peanut butter, they will NOT hold up well.
—Chocolate Kisses- You will need about 15 chocolate kisses to make these cookies a perfect creation. This will give you one for every cookie.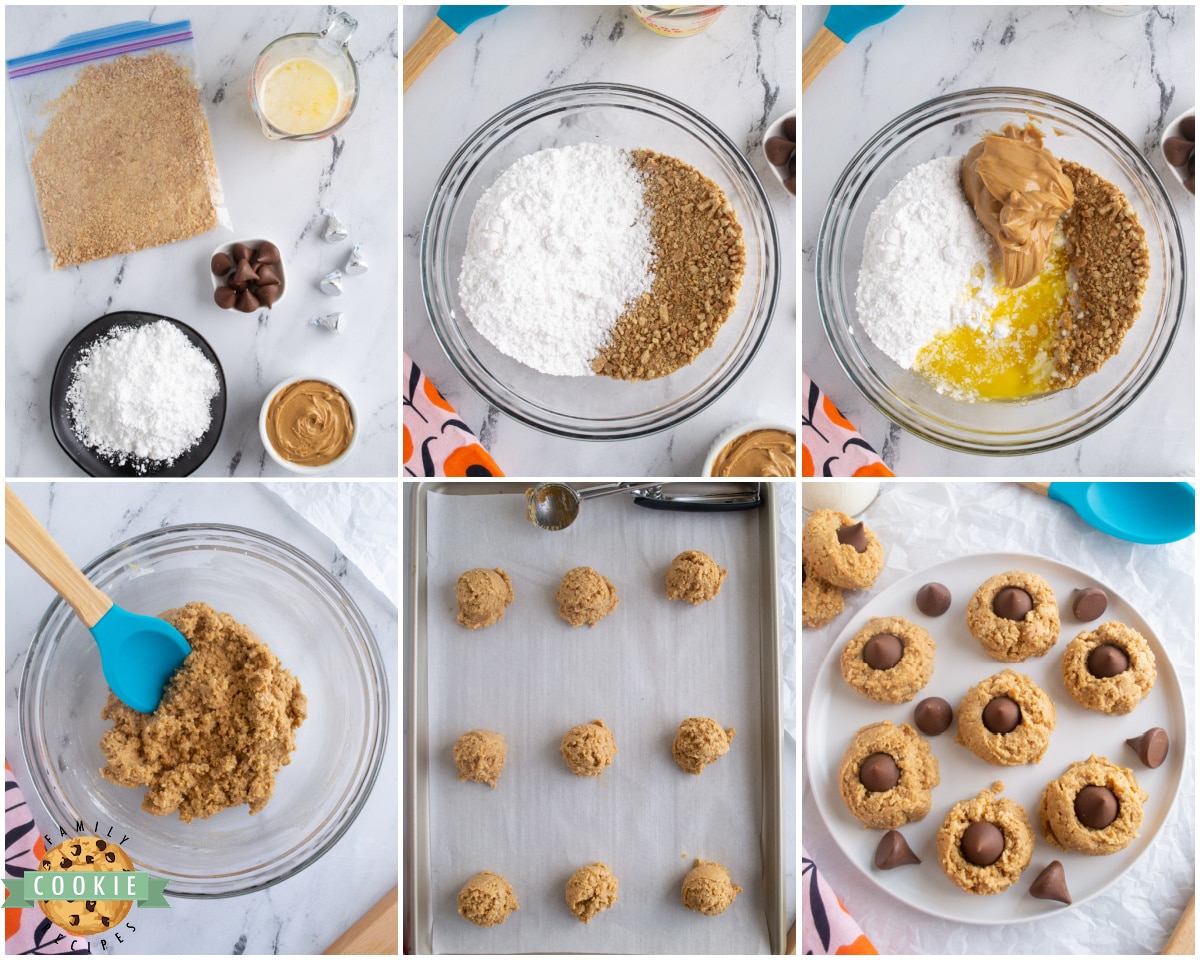 How to Make No Bake Peanut Butter Blossoms
Prep
Start by making the graham cracker crumbs by placing them in a zip locked bag and using a rolling pin to crush them. Then, melt the butter by microwaving it in 30-second increments until it is fully melted.
Also, line a baking sheet with parchment paper. Make sure this baking sheet fits in your fridge well, this is where it will end up.
Cookie dough
In a mixing bowl, combine the crushed graham cracker crumbs, powder sugar, melted butter, and the peanut butter, mix until well blended.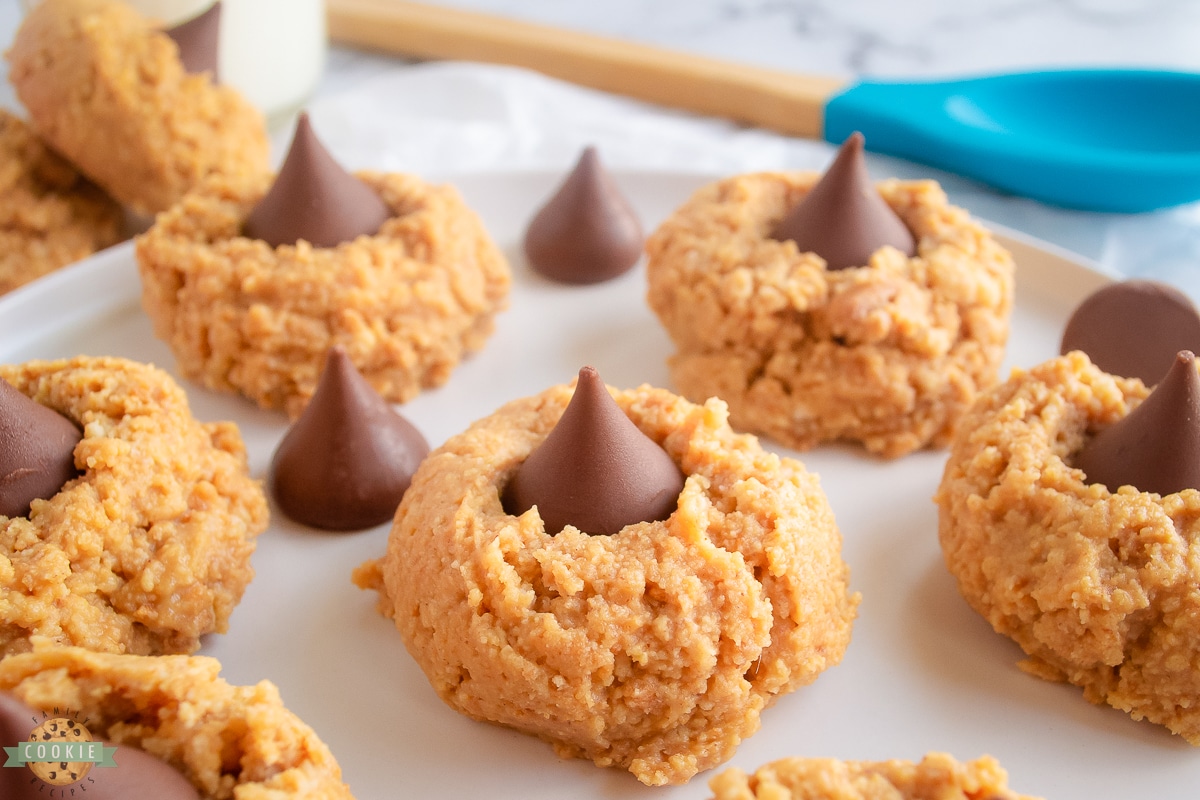 Next, using a cookie scoop, scoop the mixture into 1-inch balls and drop them onto the parchment lined baking sheet. After that, press 1 chocolate kiss into the middle of each cookie dough ball.
Chill
Proceed to place the cookies in the fridge and refrigerate for 1 hour. Keep these in the fridge until it is time to serve them.
Serve and enjoy!
How long are no bake blossom cookies good for?
These cookies can be kept stored in an airtight container for up to one week. For food safety and preservation, we recommend keeping them stored in the fridge as the warm room temperature can cause the cookies to soften or melt.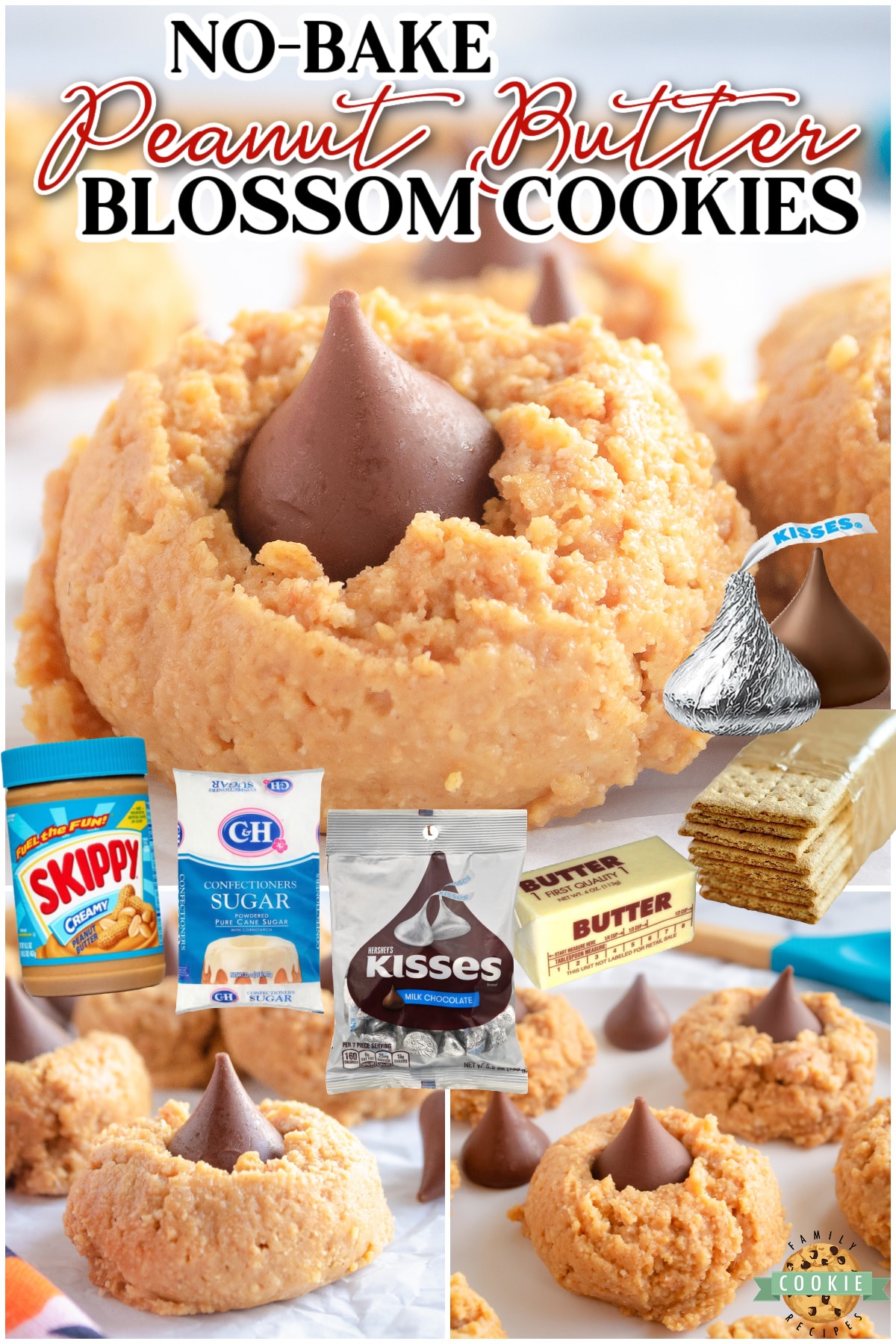 Can I freeze no bake peanut butter cookies?
Yes, these cookies can be frozen for up to 2 months in an airtight container. This makes them great for a make-ahead treat for your festivities or for adding a treat a day to your lunchbox. It will only take a few minutes at room temperature for the cookies to soften enough to bite into them. If your chocolate develops white spots, this is called "bloom," and it's totally safe and fine. It just means that the chocolate is separating due to the cold temperatures.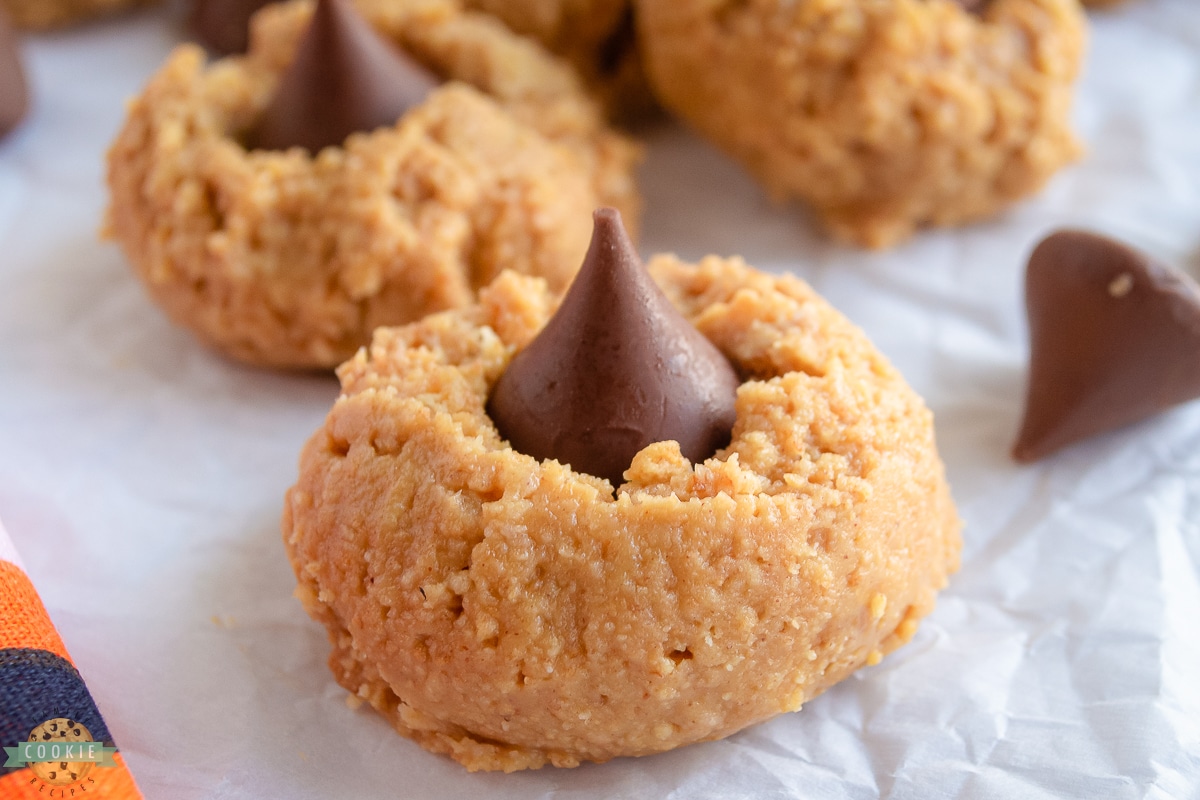 Can I add any other ingredients to this no-bake cookie recipe?
This recipe is great to add some other ingredients that will take these no-bake cookies up another notch. One tasty addition would be your favorite type of nut, be sure to chop them into small pieces. Adding in 1/4 cup would do the trick for this recipe and not make the cookies too chunky. Also, if you prefer rice crispies instead of graham cracker crumbs, you could swap those ingredients. You could also add mini chocolate chips instead of the kiss on top, yum!


We had this idea to have the kids fall back into the snow and make snow angels. We severely underestimated the amount of snow and what impact that would have. Here are our kids being buried in the snow, as directed by their parents. BAHAHAHA!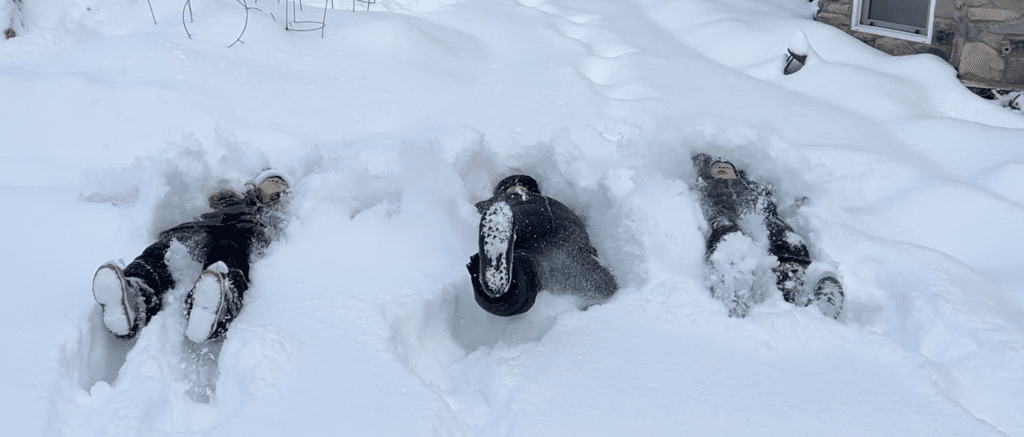 No-bake Peanut Butter Blossoms are amazing and enjoyable treat that is made with only 5 basic ingredients. These peanut butter no bake cookies have great texture, the graham cracker crumbs combined with the creamy peanut butter make for a delicious treat.