Peanut Butter Banana Cookies are a classic banana cookie recipe with a twist! They have a great soft, chewy texture that comes from adding banana + pudding mix to the cookie dough!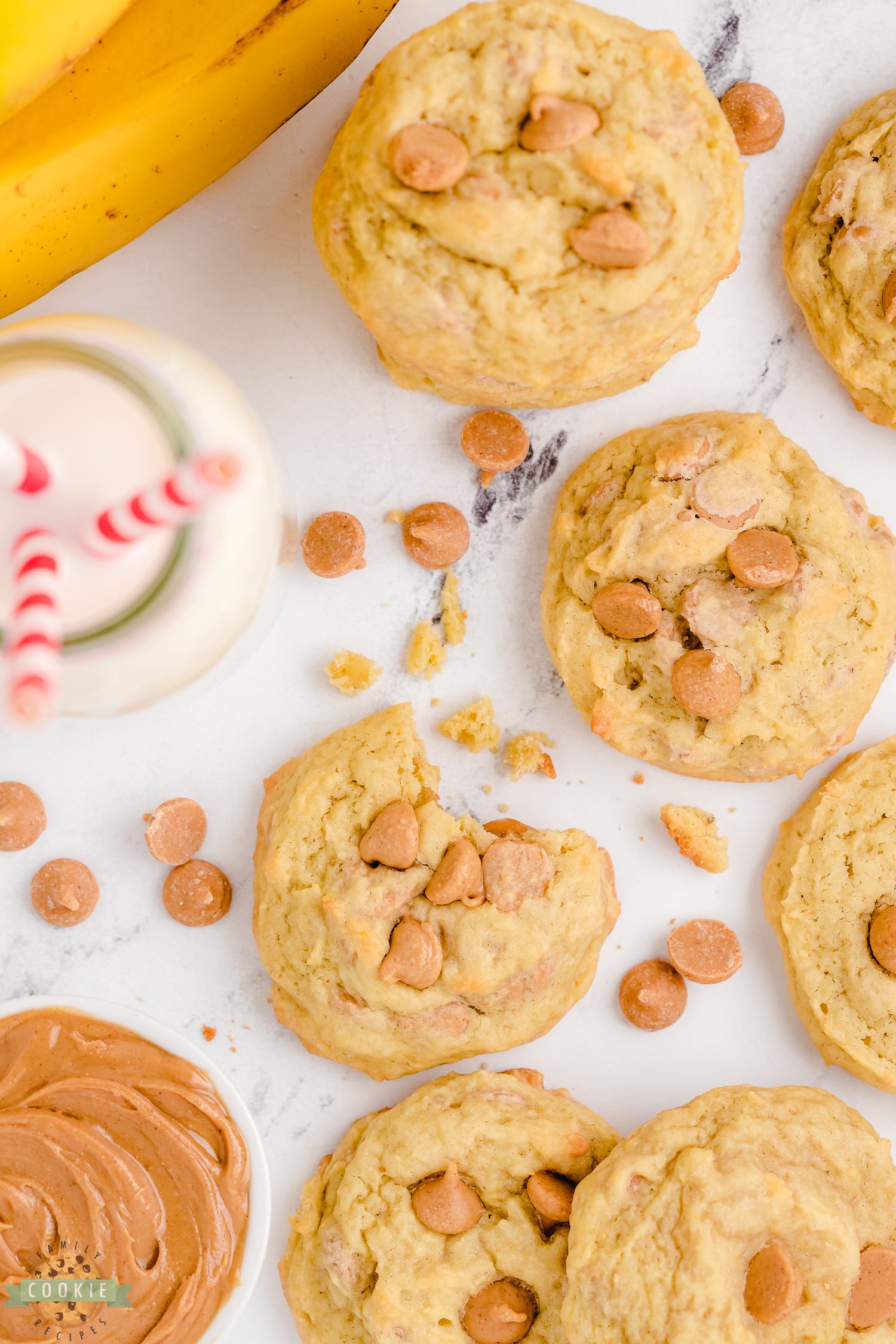 Make these banana pudding cookies to use up your ripe banana and also create an incredibly delicious treat. This banana cookie recipe is so simple to make and uses basic ingredient that you most likely have in your kitchen right now!
Banana Pudding Cookies with Peanut Butter Chips
I went a little crazy last week in the product section and bought a ton of bananas, they were on sale and it was hard to pass up a deal. So of course I've been making banana, well, everything. A common way to use bananas is in bread or muffins, but I went a different route with this recipe. The combination of flavors in this cookie recipe is simply heavenly. Peanut butter and banana flavors work so well together, it is no wonder these cookies taste absolutely amazing! Give them a try today and see just how great they are.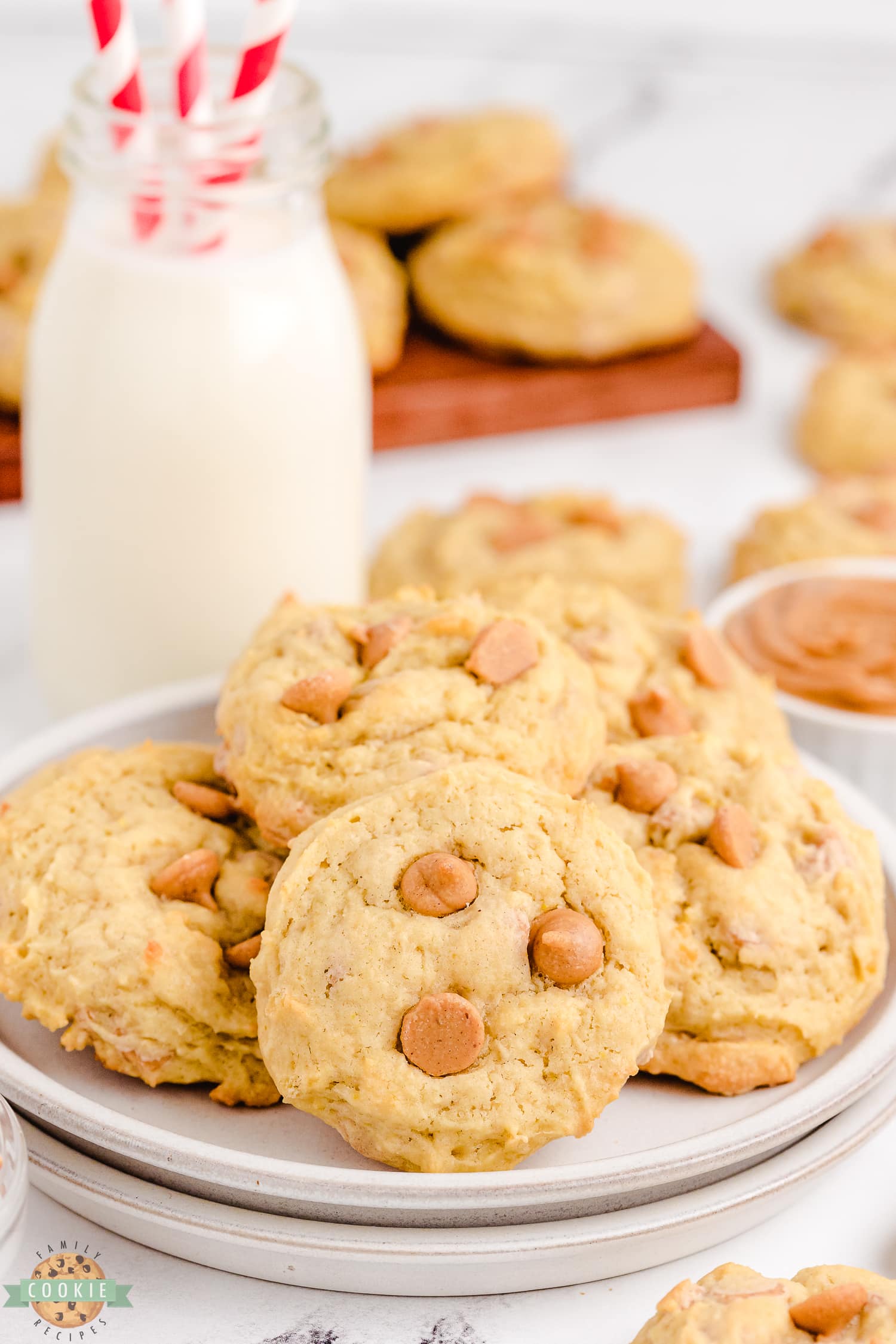 WHY YOU'LL LOVE THESE PEANUT BUTTER BANANA COOKIES
Use up ripe bananas. The most common go-to for ripe bananas is banana bread but turning them into other recipes (like these cookies) is always a welcomed change of pace. Make a double batch and freeze some dough for another day!
Make them healthier. Swap out half the flour for whole wheat and enjoy this recipe in a slightly healthier way without removing any of the great flavors.
Basic ingredients. This recipe for homemade cookies calls for very simple ingredients that are most likely already in your kitchen. With items like sugar, butter and egg, it will be a great recipe to make without needing to buy a bunch of additional items.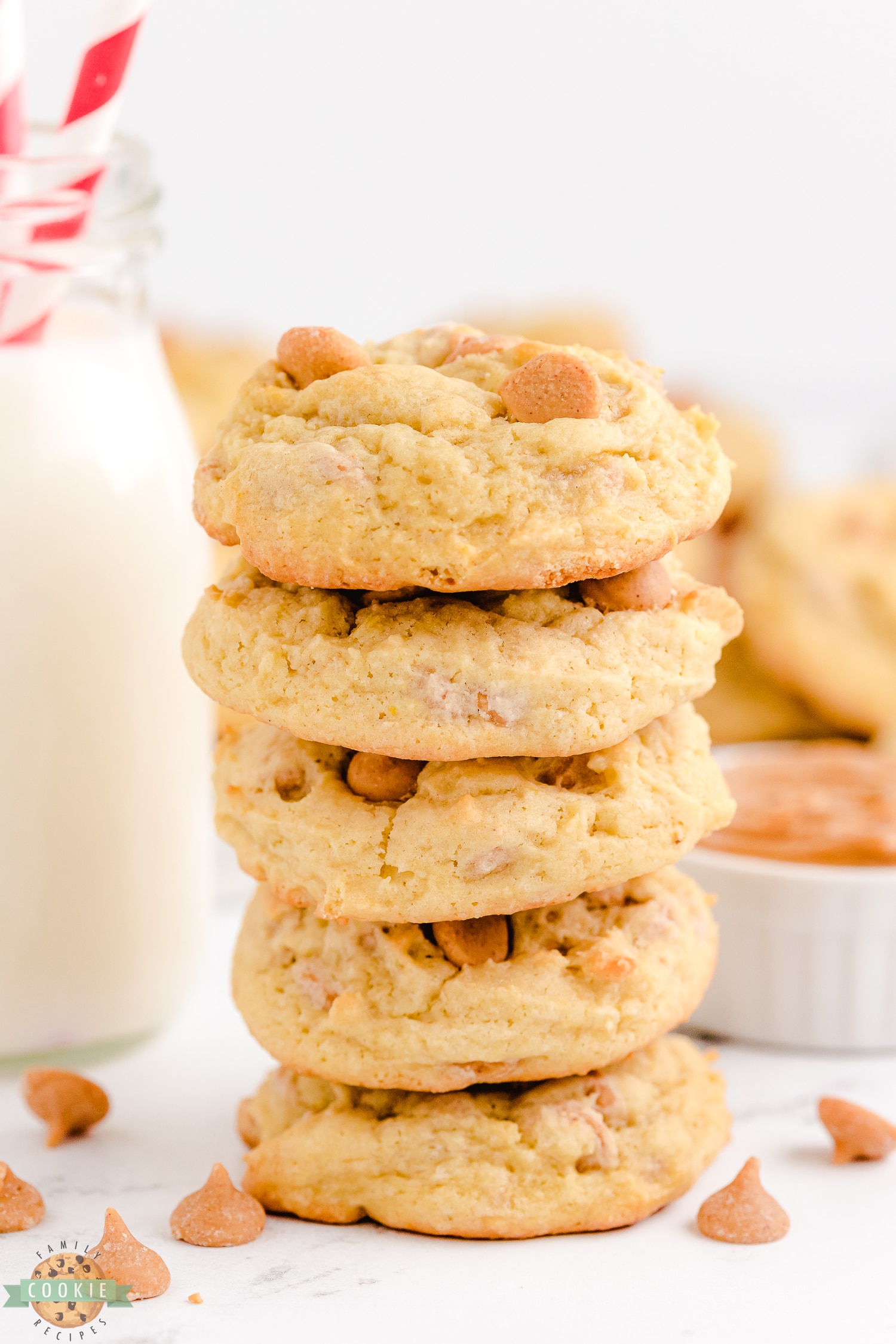 Peanut Butter & Banana Cookie Ingredients
Butter: Adding in ½ cup of butter, softened, will give the cookies a wonderfully rich flavor.
Sugar: To make the cookies perfectly sweet and chewy, use 1 cup of granulated sugar.
Banana: For amazing flavor, add in 1 whole banana, smashed.
Pudding mix: You will need one 3.4-oz package of banana cream instant pudding mix to make these cookies so soft and delicious.
Eggs: 2 large eggs in this cookie recipe will help bind the dough together well and give them great texture.
Flour: The structural base of this dough is 2 ½ cups of flour.
Baking soda: To help the cookies rise as they bake, add in ½ teaspoon of baking soda.
Salt: Adding ½ teaspoon of salt helps balance all the great flavors in this cookie recipe.
Peanut butter chips: For even more incredible flavor, use 2 cups of peanut butter chips.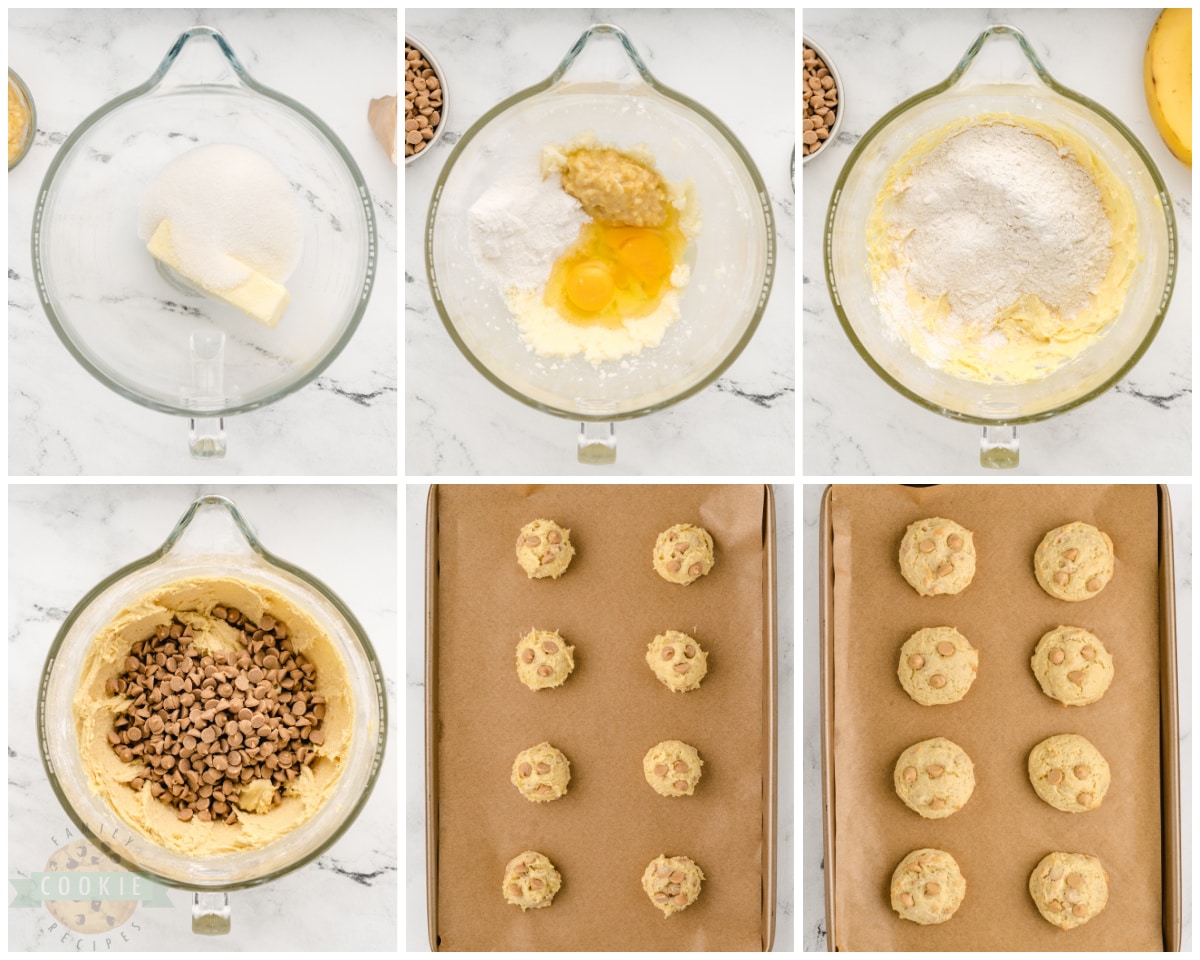 How to make Banana Pudding Peanut Butter Cookies
Prep
Get started by preheating the oven to 350° F and prepare two baking sheets by lining them with parchment paper or silicon mats. Set them aside.
Dough
In a small bowl, whisk together the flour, baking soda and salt, then set aside.
After that, in a separate large bowl, combine the butter and sugar and mix with an electric mixer. Next, add the banana, dry pudding mix and the eggs, then mix again until smooth.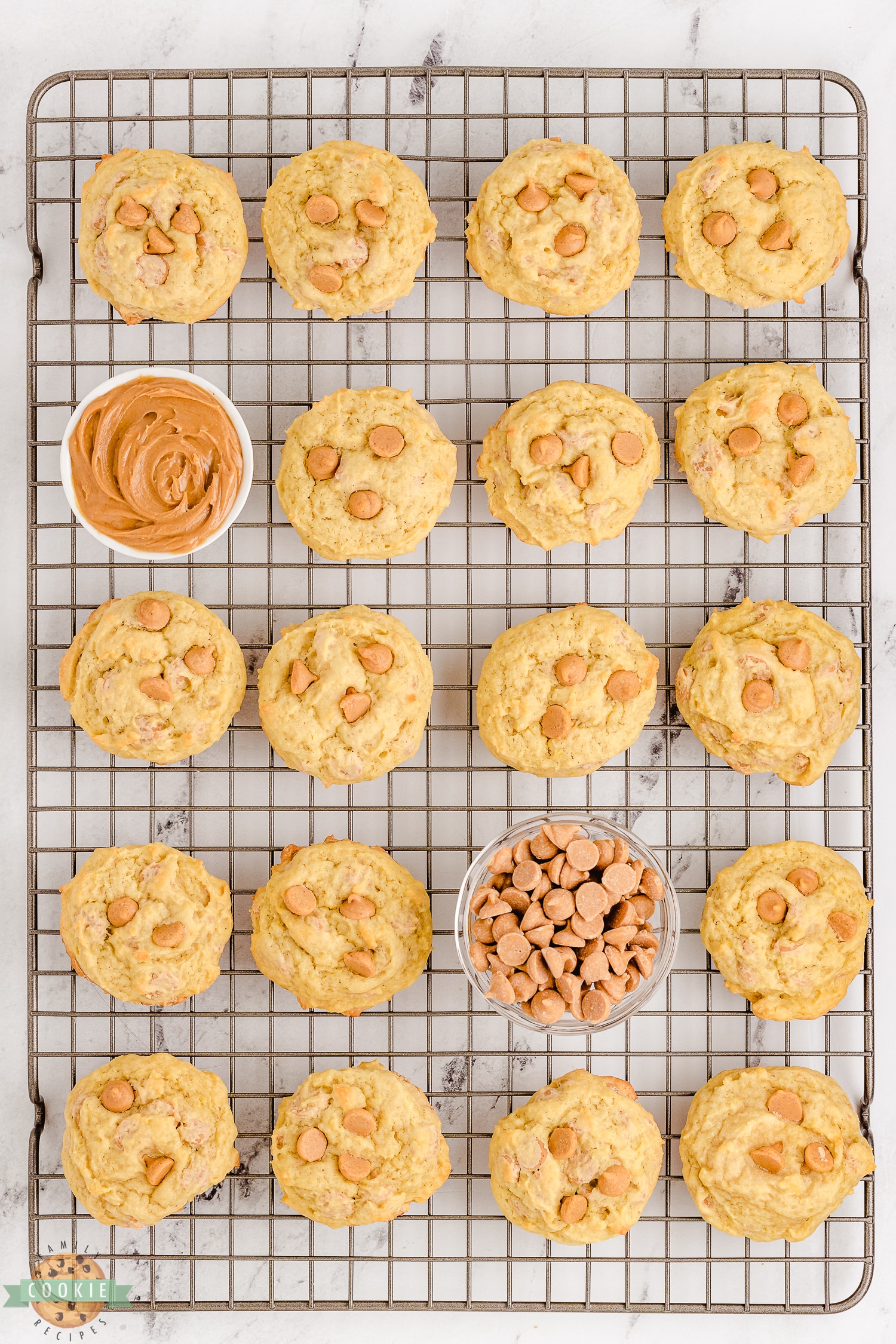 Proceed to pour the dry ingredients into the mixing bowl with banana mixture and mix slowly until well incorporated. Then add the peanut butter chips and mix to combine.
Bake
Continue to scoop rounded tablespoonfuls of cookie dough onto the parchment lined baking sheets.
Place the cookies in the preheated oven and bake for 10 minutes or until slightly golden. Let the cookies cool for several minutes on the cookie sheet before transferring to a cooling rack.
Serve once cooled and enjoy!
HOW LONG ARE BANANA COOKIES GOOD FOR?
When stored in an airtight container, at room temperature, these cookies can last about 3-5 days and still taste great. But the chances are they won't last that long once everyone has had a taste!
WHAT ELSE CAN I ADD TO THESE BANANA PUDDING COOKIES?
If desired, adding in some chopped walnuts or pecans would taste great. If you wanted to make them pretty to match a party theme, add some fun and festive sprinkles to the dough before cooking and it will add a pop of color.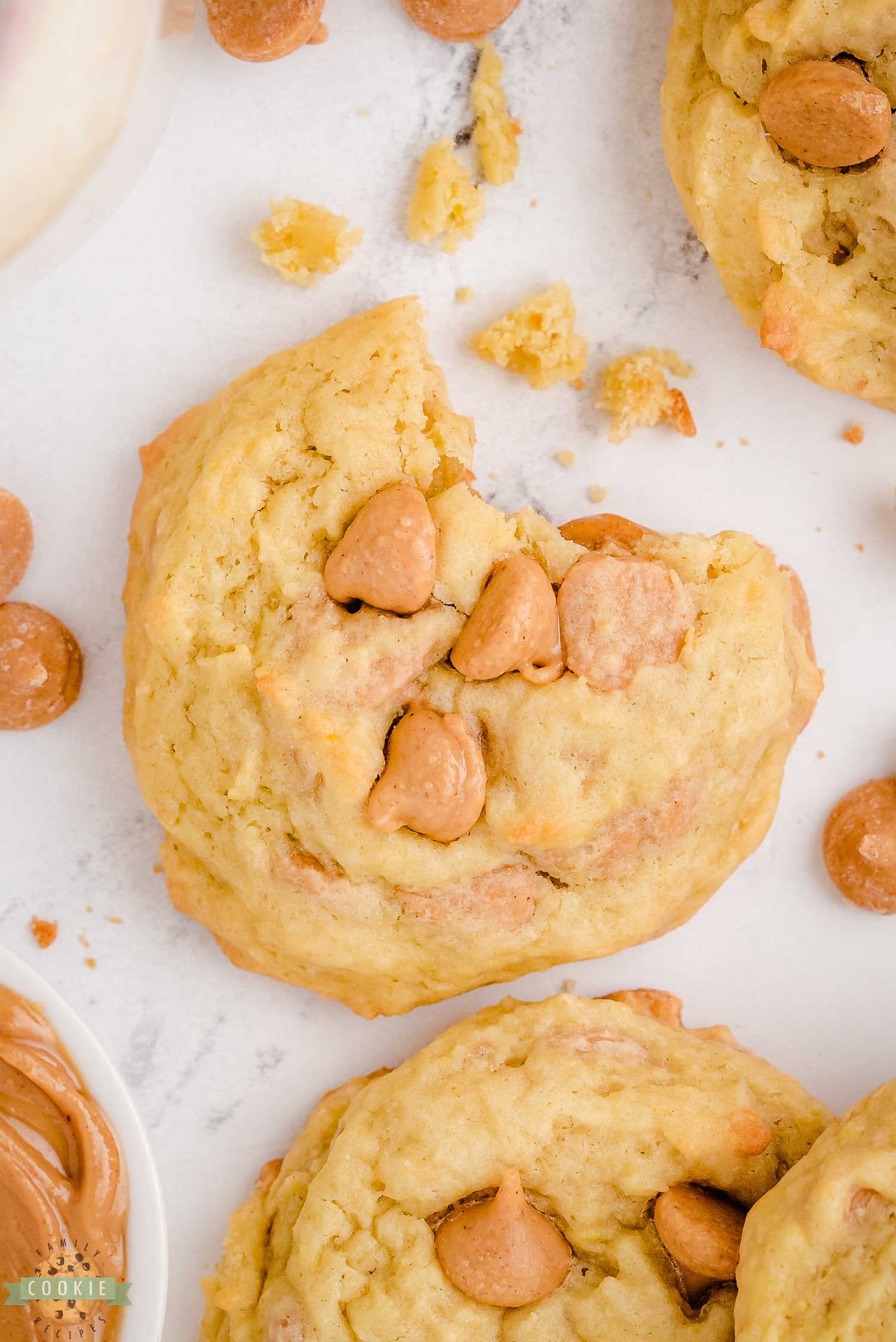 How to Get a Perfectly Round Cookie Shape
Want to know a neat little trick? After your cookies have been baked, while they are still hot and cooling on the pan, take a medium-sized round cookie cutter or a round glass/drinking mug and place it over the top of the cookie. The round shape should be slightly bigger than the cookie for this trick to work.
Swirl the round cutter/object around the cookie, knocking it into the sides a bit as you go. The more you swirl, the smaller and thicker the cookie will become. Then let the cookies cool. This is how you can get homemade cookies to look perfectly rounded. This trick won't work with cutout cookies, but it works fine with drop cookies and rolled cookies.


We have a really fun family-owned amusement park close to our house, so we tend to go a lot each summer. We all enjoy the rides and it's a beautiful park!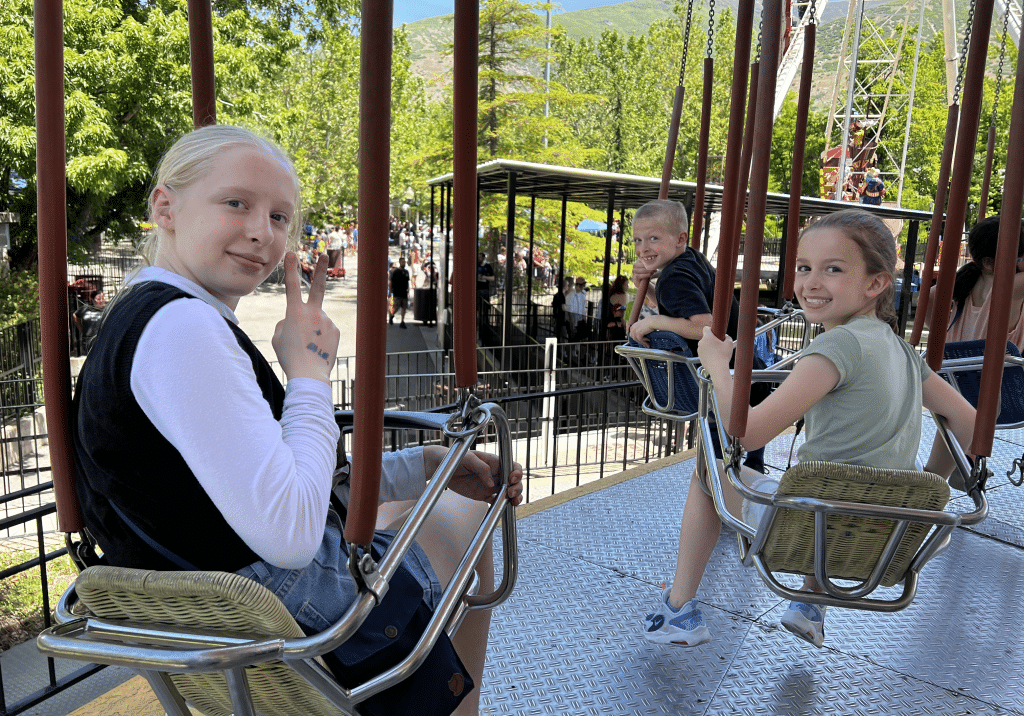 LOVE PEANUT BUTTER & BANANA COMBO? TRY MORE HERE:
Peanut Butter Banana Cookies are a traditional banana cookie recipe but with a tasty twist! These banana cookies have a wonderful tender, chewy texture that comes from adding a box of pudding mix to the cookie dough!