Coconut Oatmeal Cookies are soft & chewy oatmeal cookies with lovely coconut flavor! Classic ingredients make up this delightful twist on this oatmeal cookie recipe.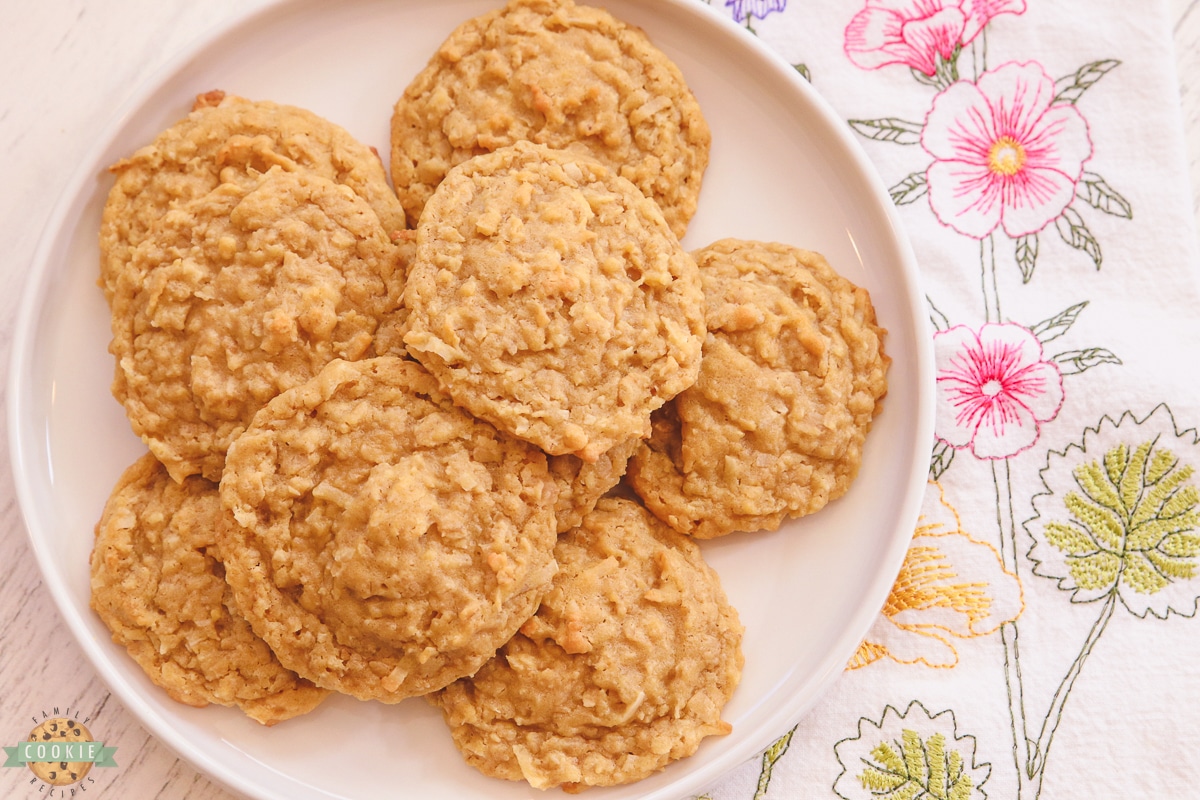 The combination of flavors in this coconut cookies recipe are amazing, from the salty oats to the coconut flakes, it all works so well together! These oatmeal coconut cookies are a perfect sweet treat for any occasion and so simple and easy to make too!
Oatmeal and Coconut Cookies
You are going to love these oats and coconut cookies! While the combination is a little unique it will not take long for these crispy oatmeal coconut cookies to force their way into your heart forever. This recipe is so easy to make, no chilling time is required, meaning that you can have cookies ready to eat in no time at all! To create a wonderful treat you will not want to live without!
Why you'll love this Simple Oatmeal Cookie Recipe
It's easy to make! You've got to love "recipe hacks" and tricks for making amazing cookies. Thanks to the boxed pudding mix, we create the most soft and tender cookies ever.
This recipe is quick to follow. No dough chilling is needed, so all you have to do is mix, scoop, and bake. Perfect for a nice treat when you're in a hurry or don't feel like waiting hours.
The coconut taste is incredible! We have three different coconut flavored ingredients in this cookie recipe, it does not disappoint. The coconut flavor pairs so perfectly with the chewy oats.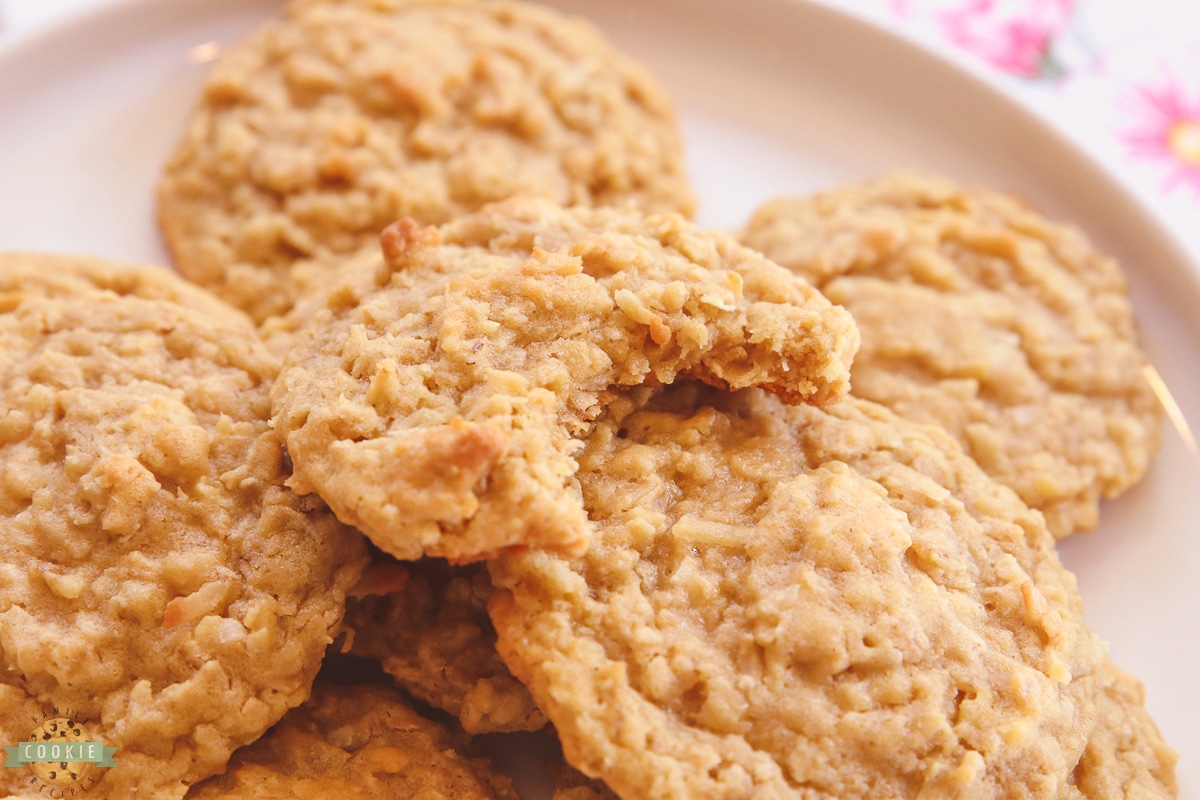 Coconut Oat Cookies Ingredients
Butter: You will need ½ cup of softened butter for a nice rich cookie flavor.
Shortening: Add in ½ cup of butter-flavored shortening to give the cookies a soft texture.
Sugars: Use 1 cup of packed light brown sugar and ½ cup of granulated sugar to make the cookies sweet and chewy.
Eggs: You will need to use 2 large eggs to make the cookie dough bind together well.
Vanilla extract: You will need 1 teaspoon of vanilla extract to help enhance the flavors in the dough.
Coconut extract: Using 1 teaspoon of coconut extract will help to give a stronger coconut flavor in every bite. Coconut emulsion can also be used.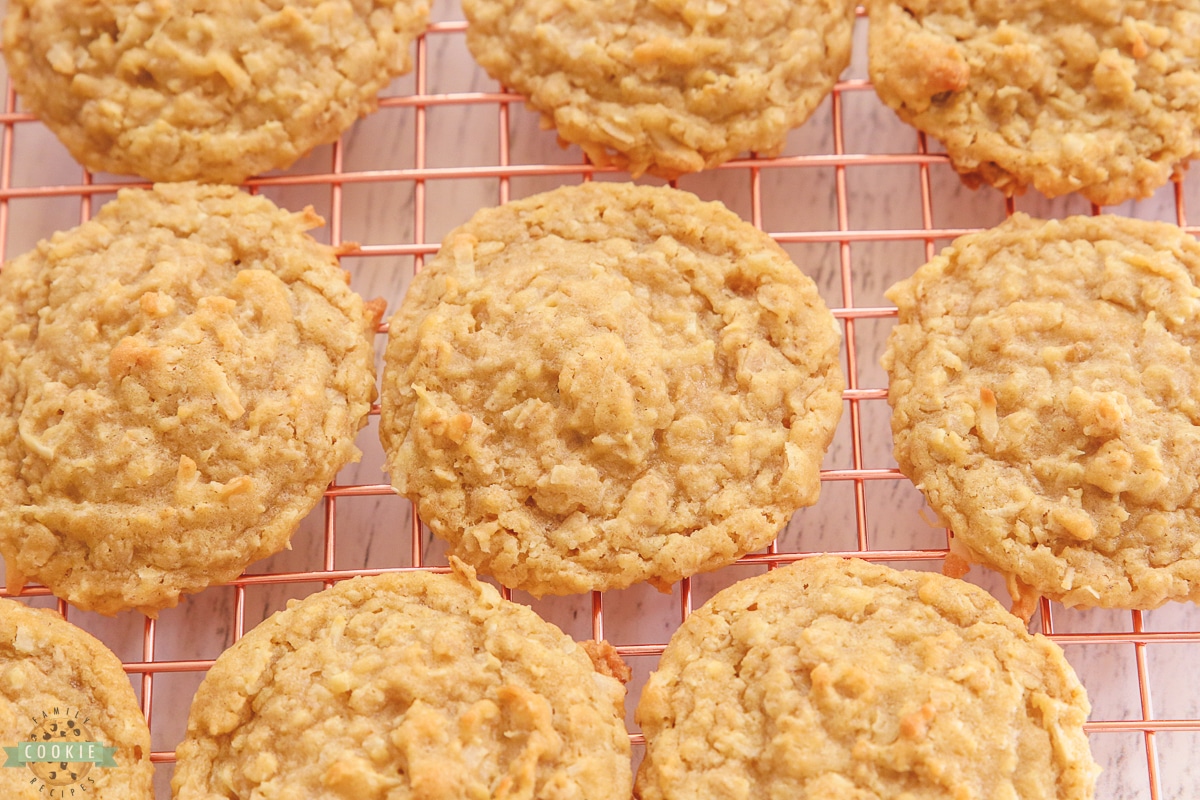 Pudding mix: Use one 3.4-ounce sized box of coconut cream instant pudding to help add flavor and a soft texture to the cookies.
Flour: One of the structural bases of this cookie dough is 1 ½ cups of all-purpose flour.
Baking soda: You will need 1 teaspoon of baking soda to help leaven the cookies properly.
Salt: Add in ½ teaspoon of salt will help give the dough a nice balance of sweet and salty flavor.
Oats: Use 3 cups of rolled oats for a perfect chewy texture in every bite.
Coconut: You will need 1 cup of sweetened coconut flakes to add more flavor and texture to every bite.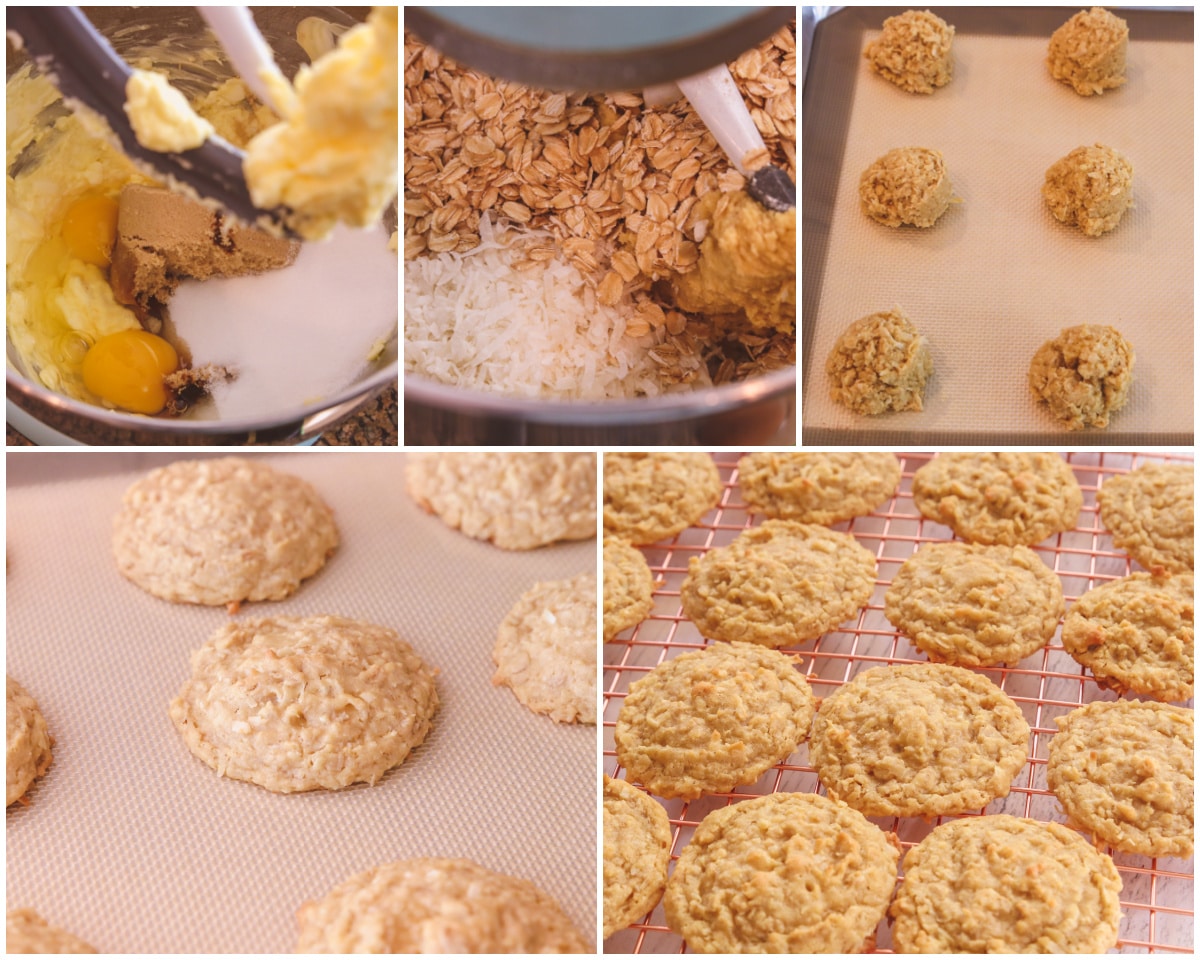 How to Make Coconut Oatmeal Cookies
Prep
Start with preheating your oven to 350 degrees F. Next, line baking sheets with parchment paper or silicon mats and set them aside.
Make dough
Now, in a large bowl, cream together the softened butter, shortening, both white and brown sugars, eggs, and vanilla and coconut extracts, until all is well combined and smooth.
After that, stir in the dry pudding mix until combined.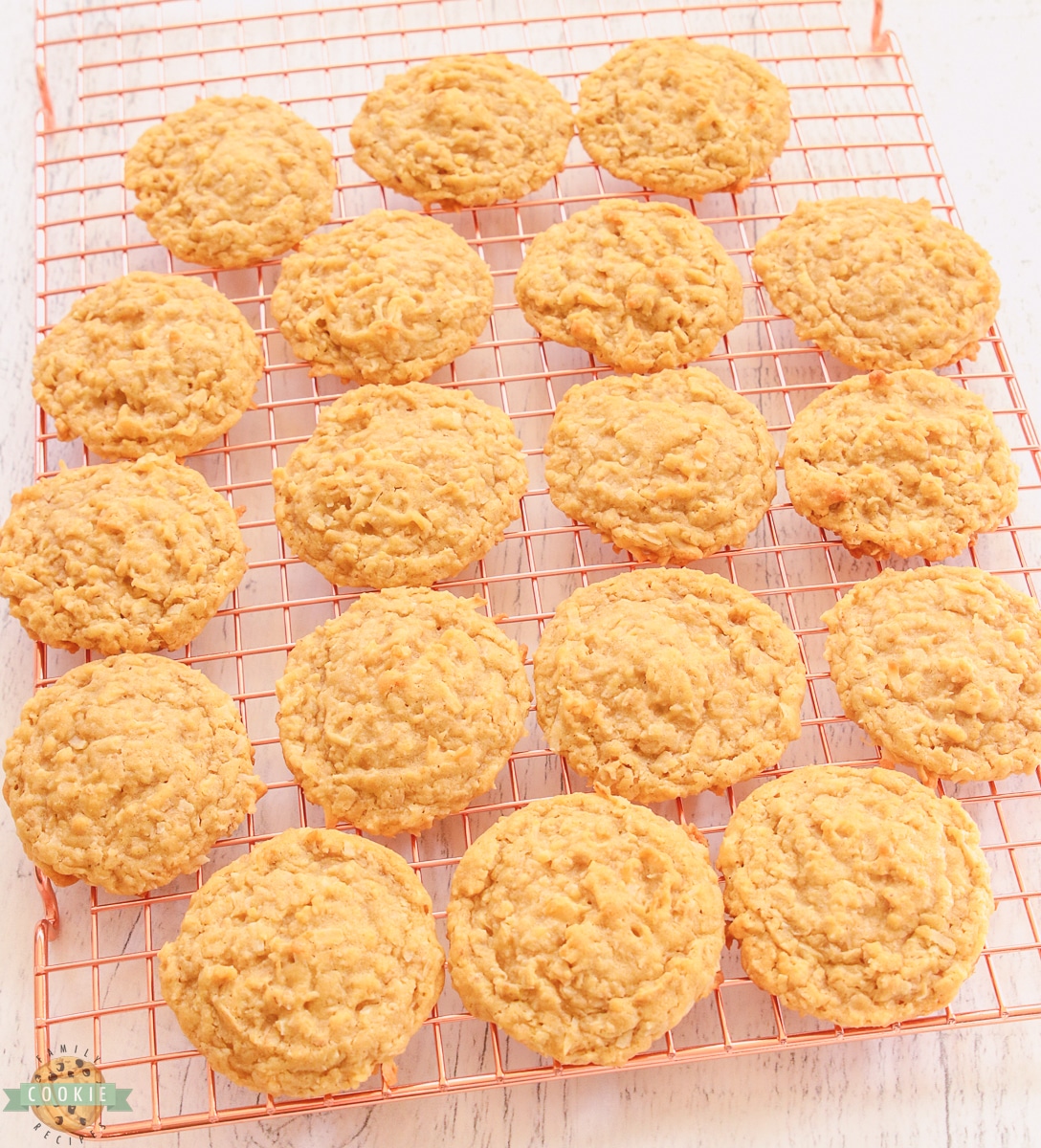 In a separate small bowl, whisk together the flour, baking soda, and salt. Then, stir the flour mixture into the creamed butter mixture until just incorporated.
Lastly, fold in the oats and coconut flakes until well mixed.
Bake
Proceed to drop the dough by the rounded teaspoonfuls onto the prepared cookie sheets.
Then bake in the preheated oven for 9-11 minutes or until the cookies are light and golden in color.
Let the cookies cool for a few minutes on the baking sheet, serve them slightly warm and enjoy!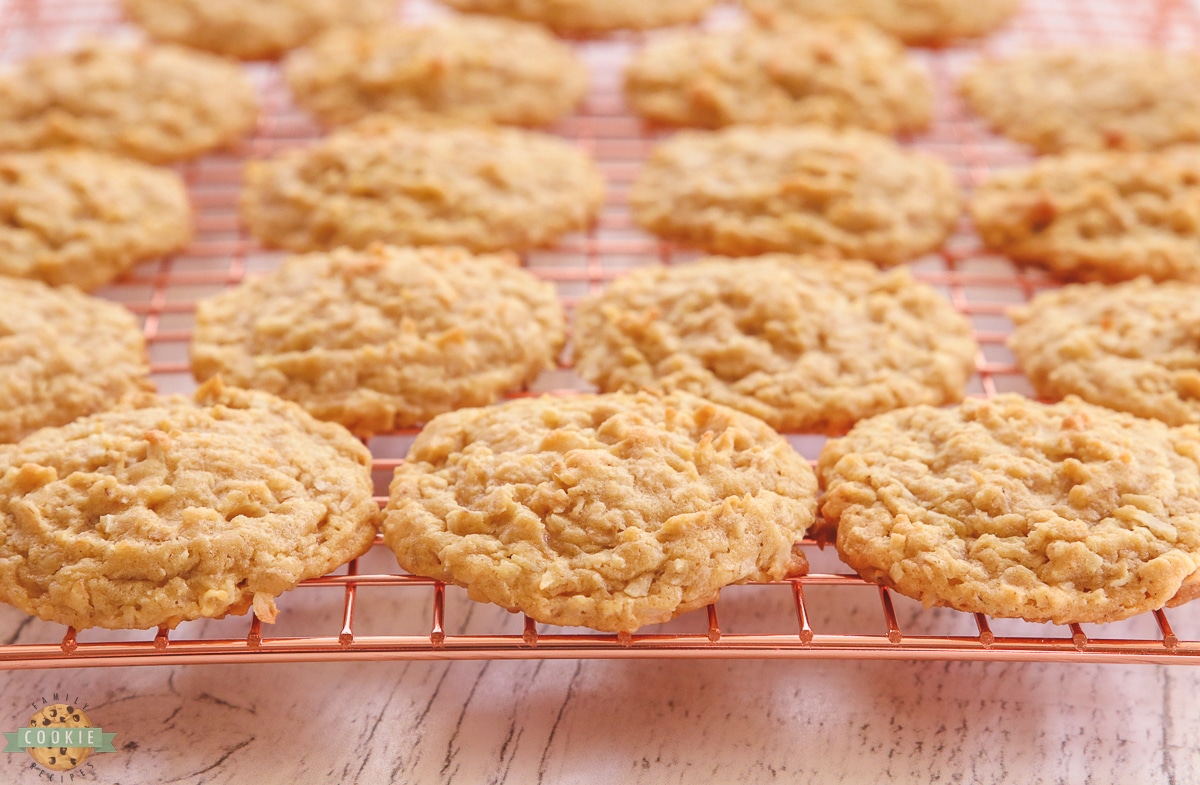 How long should I let these cookies cool?
Cookies are best left to cool on the baking sheet they're cooked on for 3-4 minutes, then you can transfer them to a cooling rack to cool further. This way, they don't fall apart as cookies are pretty soft still when they're pulled out of the oven. After a couple minutes on a cooling rack, cooking are usually cool enough to eat! Warm cookies are the best!
How can I tell if oatmeal cookies are done?
You will know that your cookies have finished baking when the edges are just beginning to look golden in color and well set. The tops should also look like they are puffed up but no longer glossy. As the cookies cool they will shrink down and the tops will finish baking on the sheet before transferring to a wire cooling rack.
Are oatmeal cookies gluten free?
These cookies are not gluten-free because there is all-purpose flour in them. I have not tested this recipe with Bob's Red Mill Gluten-Free Baking Flour at a 1:1 ratio but you are welcome to try it and let me know how it goes. A lot of people have had success swapping out all-purpose flour for this gluten-free flour mix. Also, take note that if you are making these cookies for a celiac allergy you will need to replace the oats with certified gluten-free oats as oats are often grown on the same fields as wheat and can cause allergic reactions.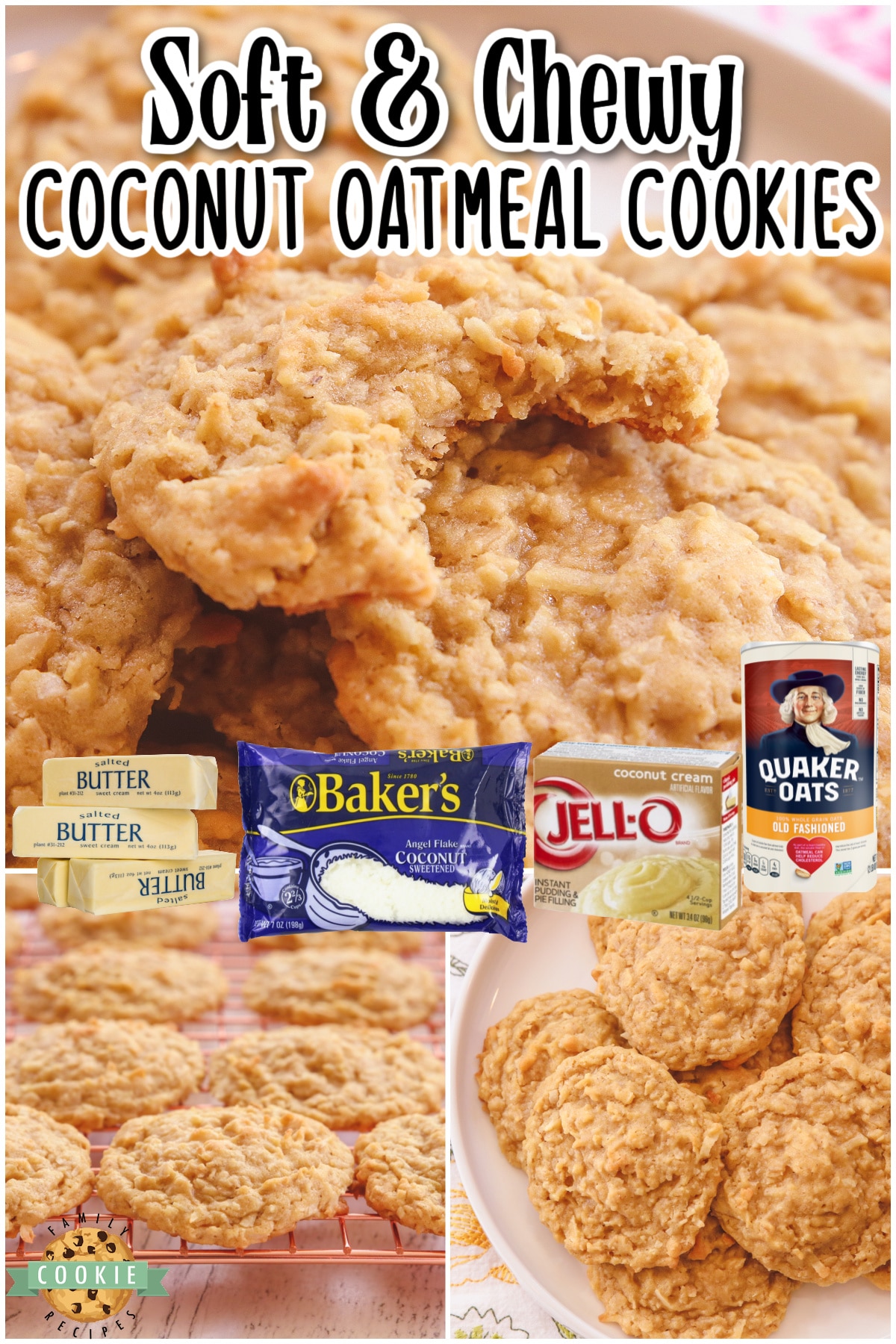 Why are my cookies flat?
If your cookies are flat and spread out too much while baking, you may need to add a little bit more flour. Start by just adding a few tablespoons of flour to the batter and see if that is enough to help the shape of your cookies. If you are using a recipe with butter, make sure you aren't melting the butter. There are a few cookie recipes that actually call for melted butter, but most of them just require the butter to be softened to room temperature.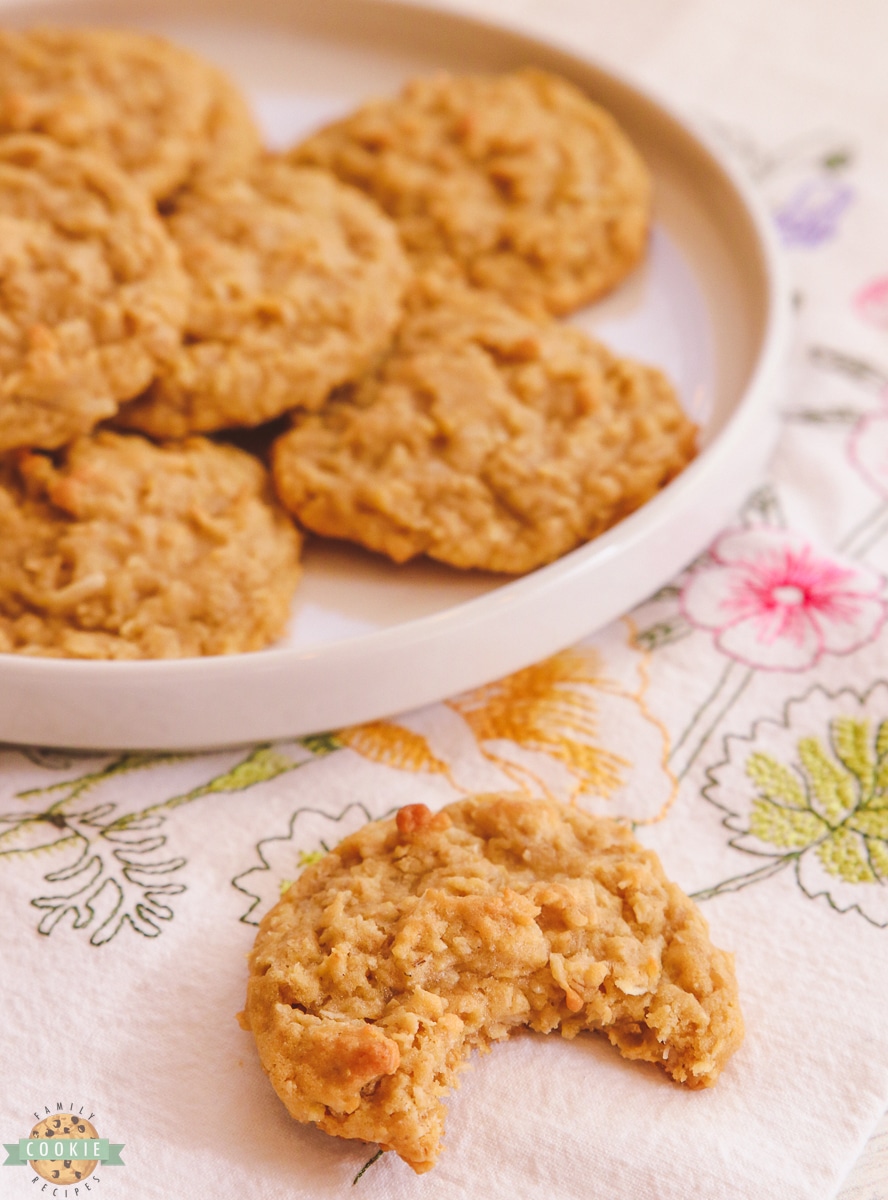 What is the best method for softening butter?
The tried and true way to soften butter is to set it out for a few hours before you make your cookies. Since most of us (or maybe just me!) aren't that prepared or don't think that far in advance, there are a few tricks to softening butter perfectly in just a matter of minutes. My favorite way to soften butter is in the microwave. It's definitely fast, but you do have to be very careful not to melt it. Just put the whole stick of butter in the microwave (as long as it isn't wrapped in foil!) and microwave for about 6-7 seconds. If the butter is still really cold, try another 5-7 seconds and check it again. You may need a few intervals, and if the butter is starting to feel soft, you can shorten the final interval to just a few seconds to make sure it doesn't start melting.

I come from a family of ALL girls, so when my first was a boy, well, I was delighted! But I still wanted a girl, ha! Thankfully my second was a girl! Then I had another boy… and another girl, and another boy! The fun part of having at least 2 of each gender is you get to celebrate the fun that comes with each! This one is my girly girl. Glitter really was her favorite color! She is so photogenic and so fun.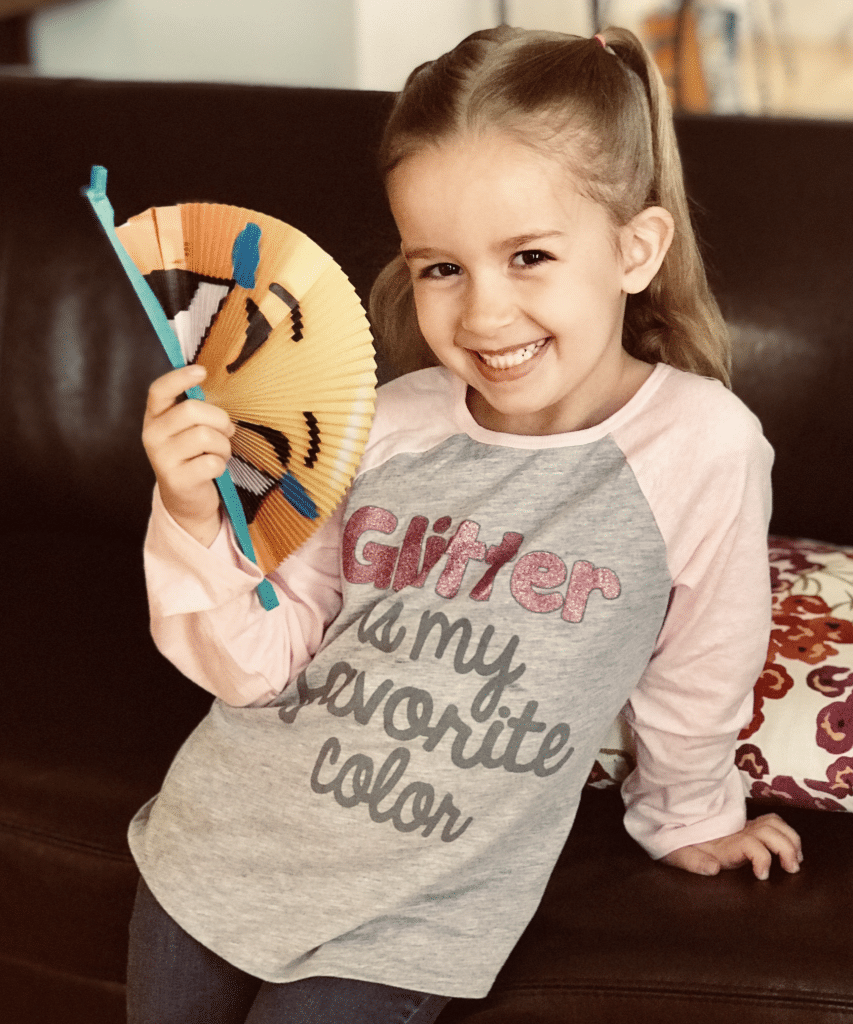 Be sure to check out these other oat filled cookie recipes!
Coconut Oatmeal Cookies are a fun and simple twist on the traditional oatmeal cookie! Using basic ingredients to create this oatmeal cookie recipe will results in a delicious and comforting dessert that everyone is sure to love!