Zucchini Chocolate Chip Cookies are so soft and yummy, plus this is a delicious way to sneak in some veggies and use up all the zucchini from your garden!
Zucchini Chocolate Chip Cookies are so yummy! My kids absolutely love Zucchini Bread, so I decided to see what I could do with some cookies and the results are even better than I had hoped! These cookies are thick and soft and didn't last very long around here.
I usually use unpeeled zucchini in bread and other recipes, but if you do peel it, the zucchini is much easier to hide! In this particular batch, I actually used about half peeled/half unpeeled zucchini so if you have children who won't eat anything green, go ahead and peel all of your zucchini and they will never even know there is any in there!
ZUCCHINI CHOCOLATE CHIP COOKIES
2 1/2 cups sugar
1 cup butter, softened
3 eggs
3 Tbsp. vanilla
5 cups flour, divided
3 tsp. cinnamon
1/2 tsp baking powder
1 tsp salt
1 tsp baking soda
2 cups grated, raw zucchini (peeled or unpeeled depending on preference)
1 pkg. chocolate chips
Beat together the sugar and butter until creamy. Add the eggs and vanilla and mix until well combined.
Add 4 cups flour, cinnamon, baking powder, salt and baking soda and mix well. Add the zucchini and chocolate chips and stir until well combined. (At this point, you may want to add more flour, depending on how wet your zucchini is. I usually add about 1-1 1/2 cups of flour. In the batch pictured below, I added 1 1/2 cups for a total of 5 1/2 cups flour. The cookies end up being thick and cake-like and we love them this way, but if you want a thinner, chewier cookie, don't add quite as much flour. Either way, the dough will be stickier than most regular chocolate chip cookie recipes.)
Use a cookie scoop to drop cookies onto a greased cookie sheet. Bake at 350 for about 12 minutes, or until the tops start turning a light golden brown.
After trying these Zucchini Chocolate Chip Cookies, try a few of our other favorite chocolate chip cookie recipes: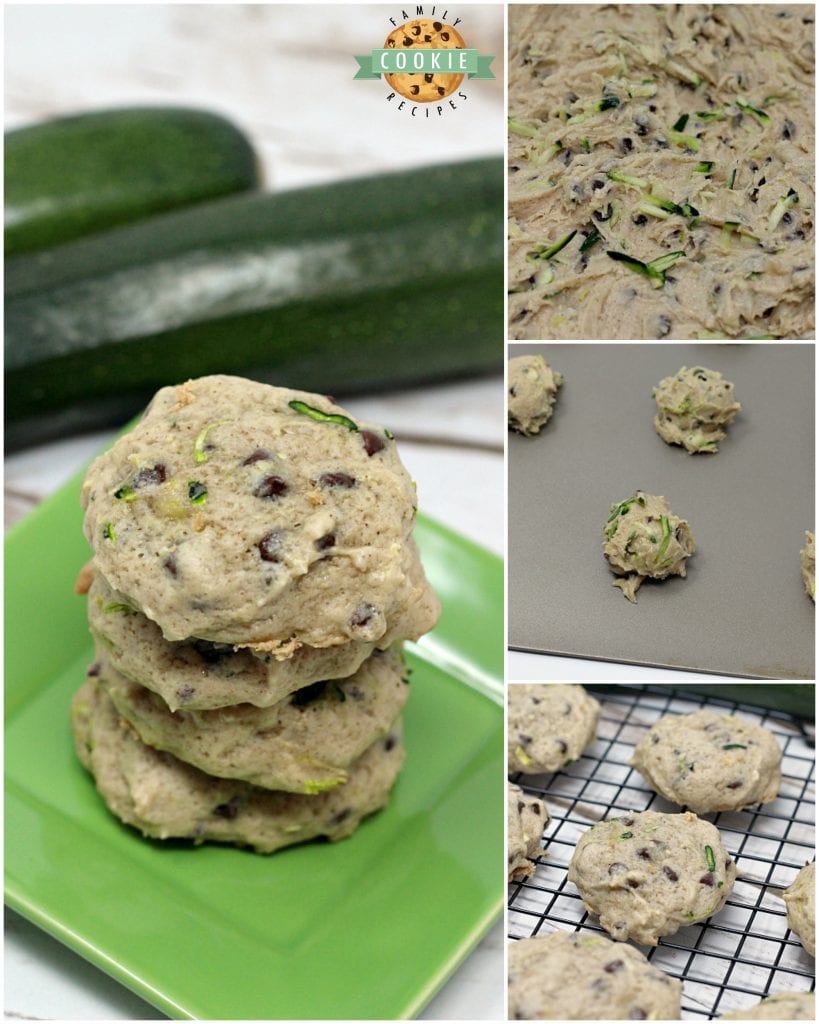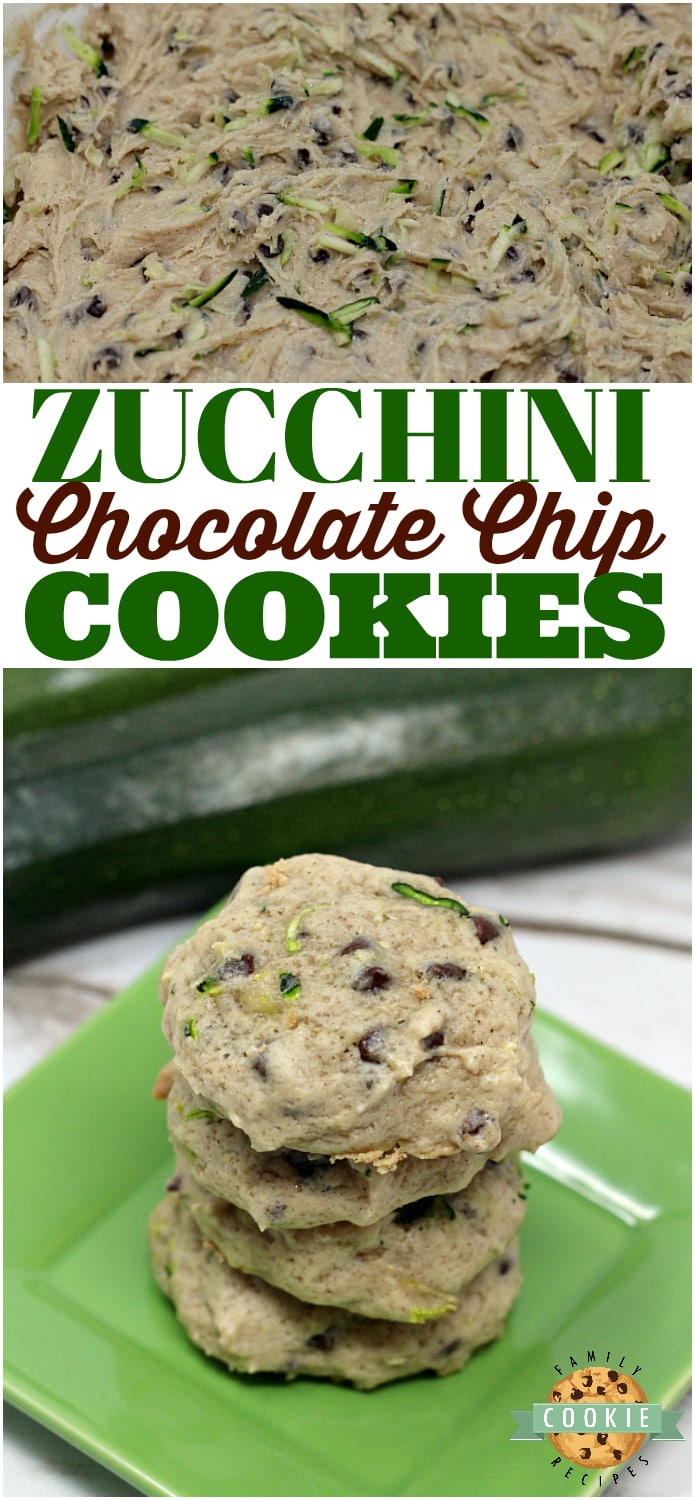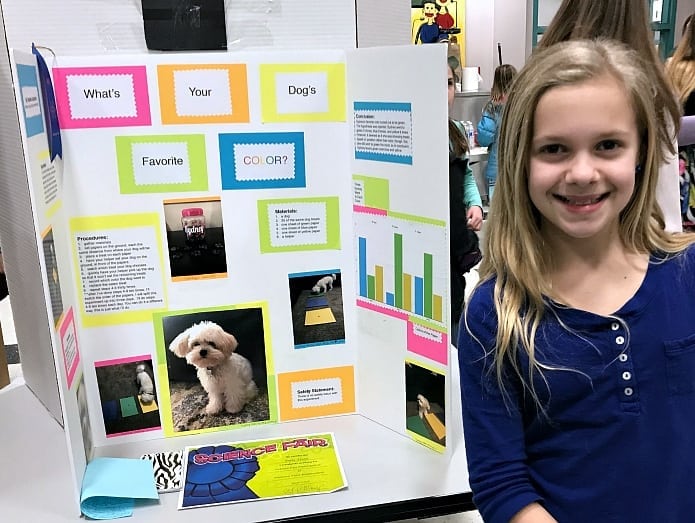 P participated in the science fair this year and was so excited to be able to do an experiment with our new puppy. She put the puppy through lots of testing to determine that her favorite color is apparently green. Not sure the dog loved it quite so much but she did get a lot of treats out of it!