Butterfinger Peanut Butter Cookies are amazingly soft and chewy and full of crunchy peanut butter and chunks of Butterfinger candy bars!
Butterfinger Peanut Butter Cookies take your basic peanut butter cookie to a whole new level! I got this recipe from a friend a long time ago and kept putting it off because I'm not a huge Butterfinger fan. My kids kept asking when I was going to finally try these so I caved and I was amazed at how delicious these cookies are!
The Butterfinger candy bits go so well in the peanut butter cookie – even for those of us who don't typically love this type of candy bar! The recipe calls for crunchy peanut butter which is also incredible – I love the crunch of the nuts and the candy bar bits contrasted with the softness of the cookie. Soft and chewy cookies are my favorite and these have the perfect texture and consistency!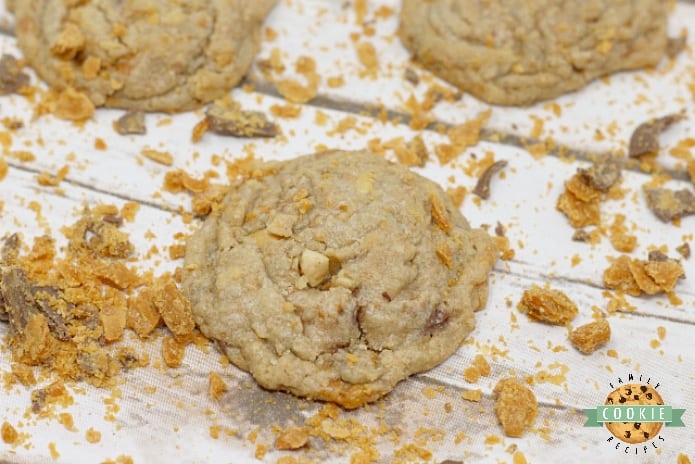 BUTTERFINGER PEANUT BUTTER COOKIES
1/2 cup butter, softened
3/4 cup sugar
2/3 cup brown sugar
2 egg whites
1 1/4 cups chunky peanut butter
1 1/2 tsp vanilla
1 cup flour
1/2 tsp baking soda
1/4 tsp salt
10 oz bag of Butterfinger Baking Bits or 5 (1.9 oz) Butterfinger candy bars, chopped
In a mixing bowl, cream butter and sugars.
Add egg whites and beat well. Blend in the peanut butter and vanilla.
Combine flour, baking soda and salt and add to the cream mixture. Mix well and then stir in the candy bars.
Use a cookie scoop to place the cookies on greased cookie sheets.
Bake at 350 for 10-12 minutes or until lightly browned. Cool on baking racks and then enjoy!
After you try these incredible Butterfinger Peanut Butter Cookies, try a few of our other delicious peanut butter cookie recipes: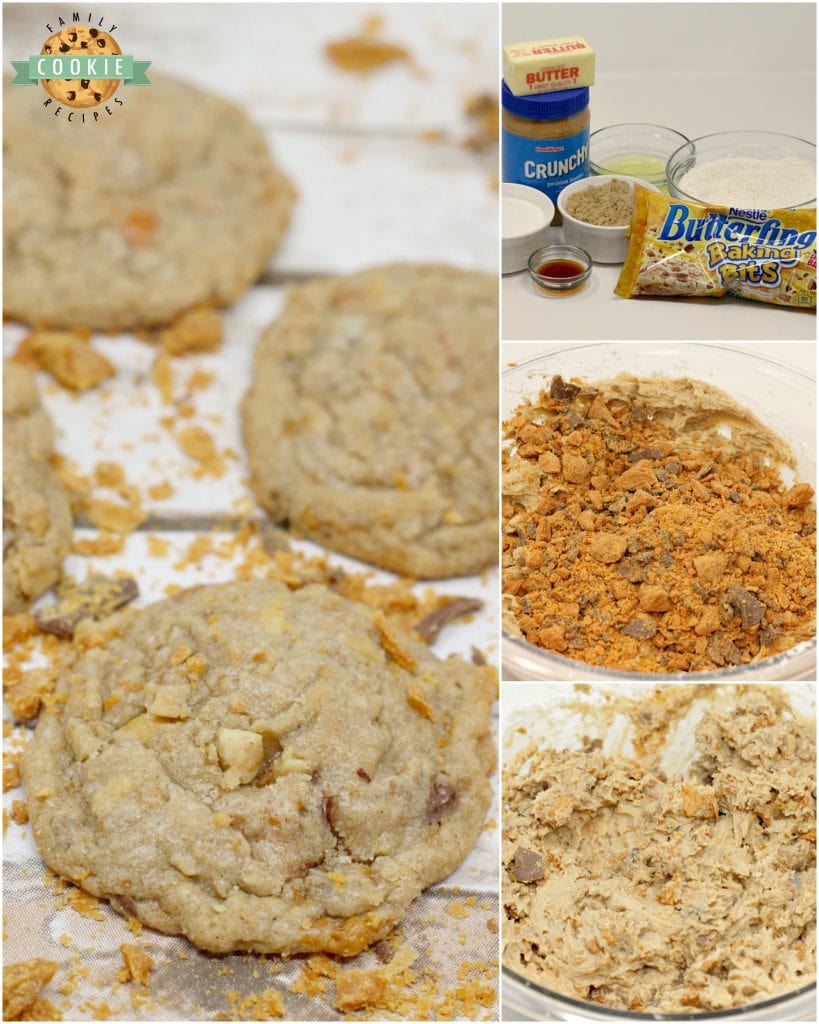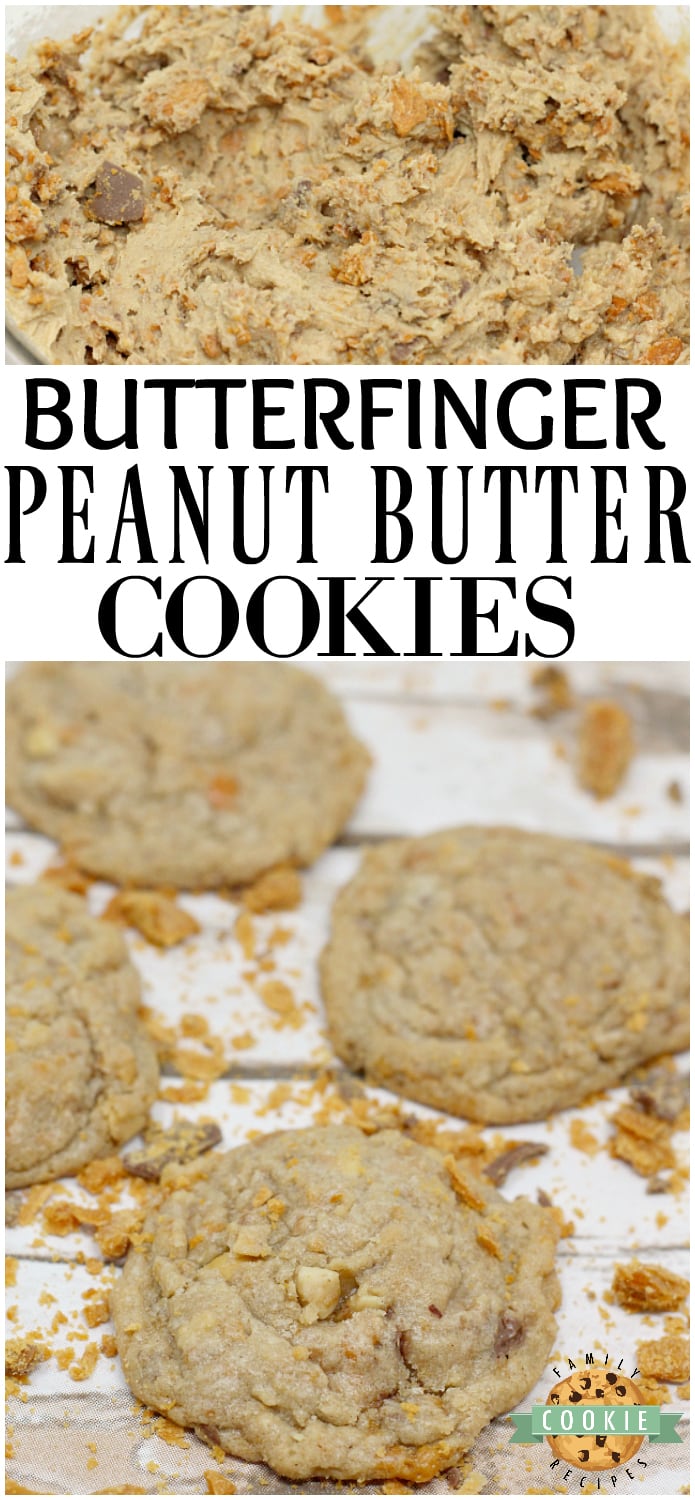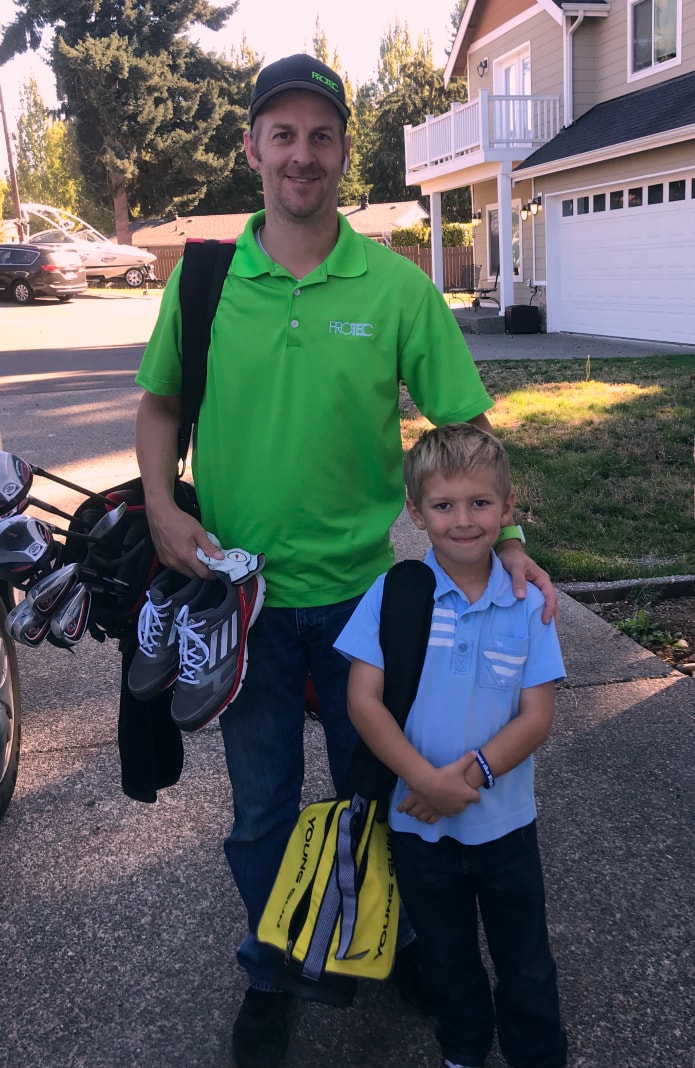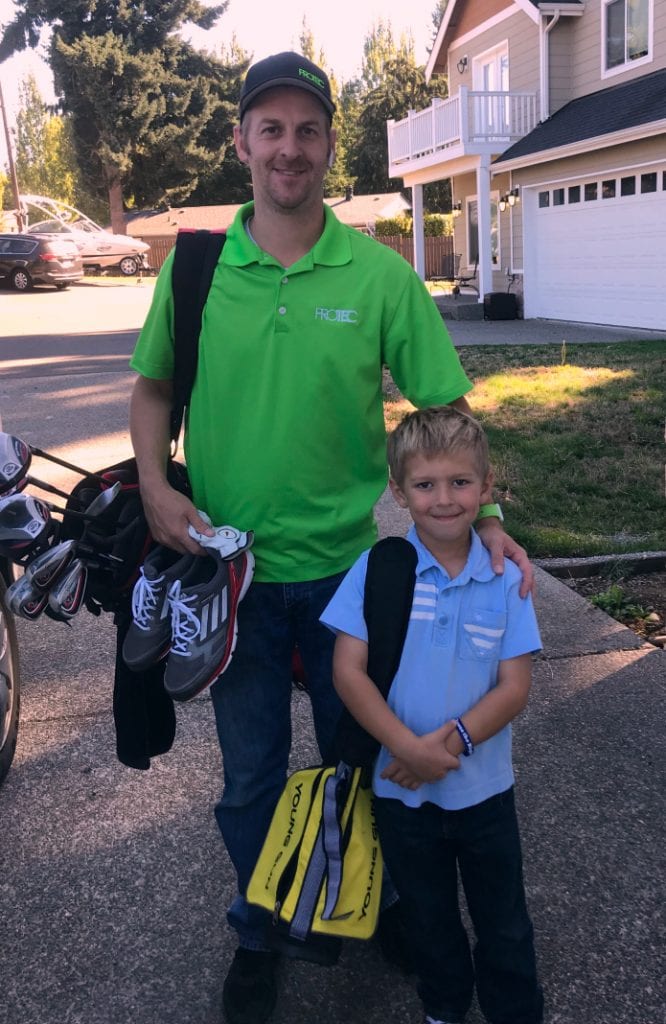 C is our 4th kid but our only boy. When my husband found out that we were finally having a boy he began planning all of the fun "boy" things they would be able to do together. They've been to the driving range a few times, but this was the first "real" golf game for these two – they had a great time!