Banana Cream Pie Cookies are everything you love about Banana Cream Pie, in bite-sized cookie form! Easy family favorite banana cookie recipe!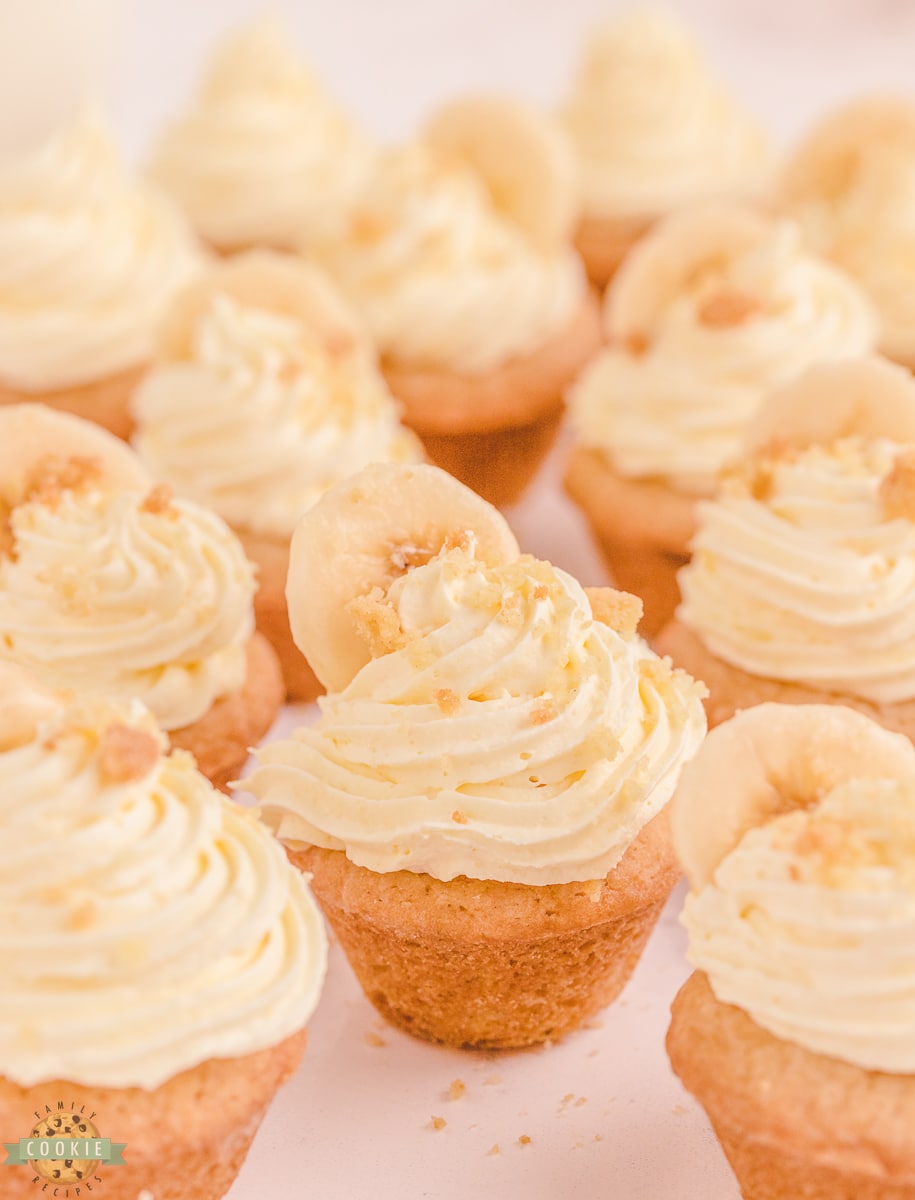 [adthrive-in-post-video-player video-id="CeUQnYOn" upload-date="2016-12-08T16:06:18.000Z" name="Butter With a Side of Bread – Banana Cream Pie Cookies" description="All your favorite banana cream pie flavors in cookie form!" player-type="default" override-embed="default"]
Banana Cream Pie Cookies are the perfect alternative to pie, if you're anything like me and aren't a huge fan of pie but still love the flavors! I re-created a lovely spring pie in these Mini banana cream cookie pies. All the flavors of pie with a minimal amount of work- and no worrying about if your pie crust is perfect. Win!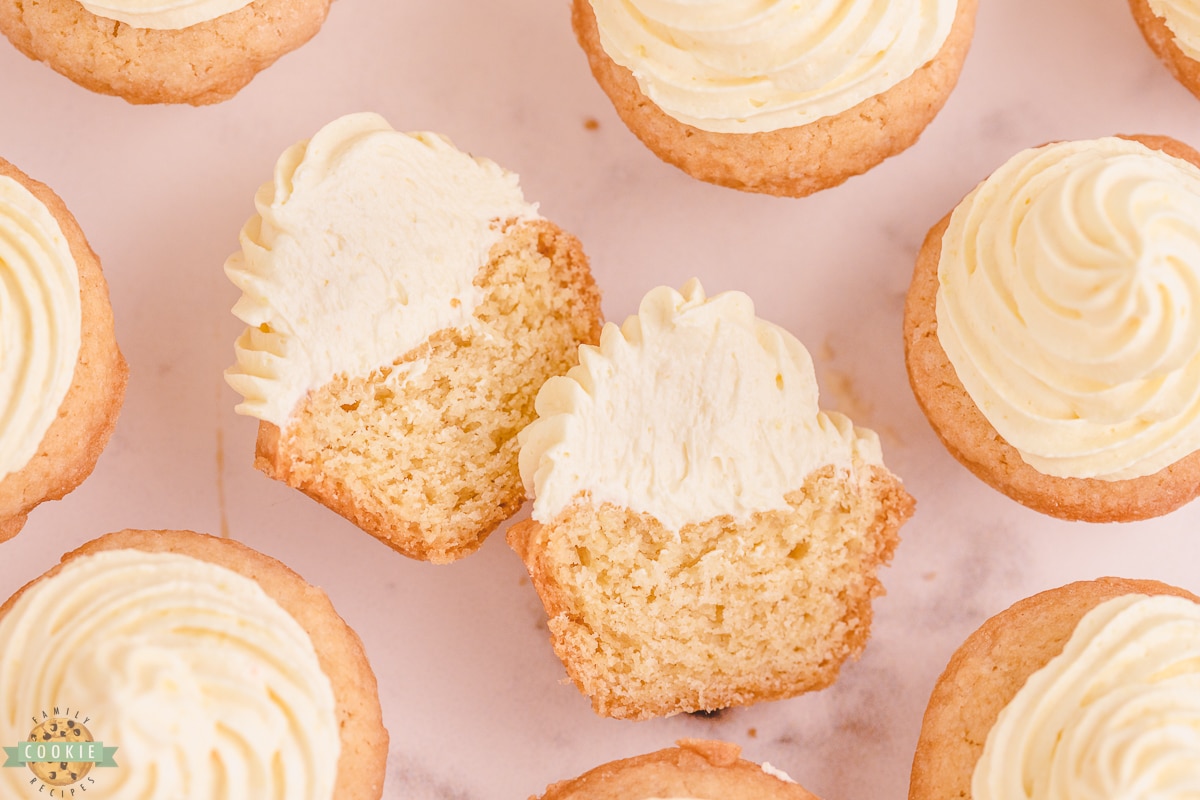 Tips to get the PERFECT Banana cream cookies:
Three kitchen items make these cookies come together really fast. First, you're going to need a mini muffin tin, since that's what you bake the cookie cups in.
The second item is a KitchenAid mixer. I love mine! I have a Bosch as well but I find I use my KitchenAid for cookies. There is a cookie paddle that comes with every mixer that you attach to the top of the mixer. They're easy to use and help you mix the ingredients uniformly. Add this to your wish list because it's one of my all-time used small appliances ever!
The third item is a cookie scoop! Since you bake these cookies in a mini muffin tin, you don't really have to worry about shape. But using a cookie scoop enables you to measure out the same amount of cookie dough for each cookie cup, and it makes the process super fast. They come in three sizes- 1/2 tablespoon, 1.5 tablespoon and 3 tablespoon scoops. I used the middle size- 1.5 tablespoon for these, and most other cookies.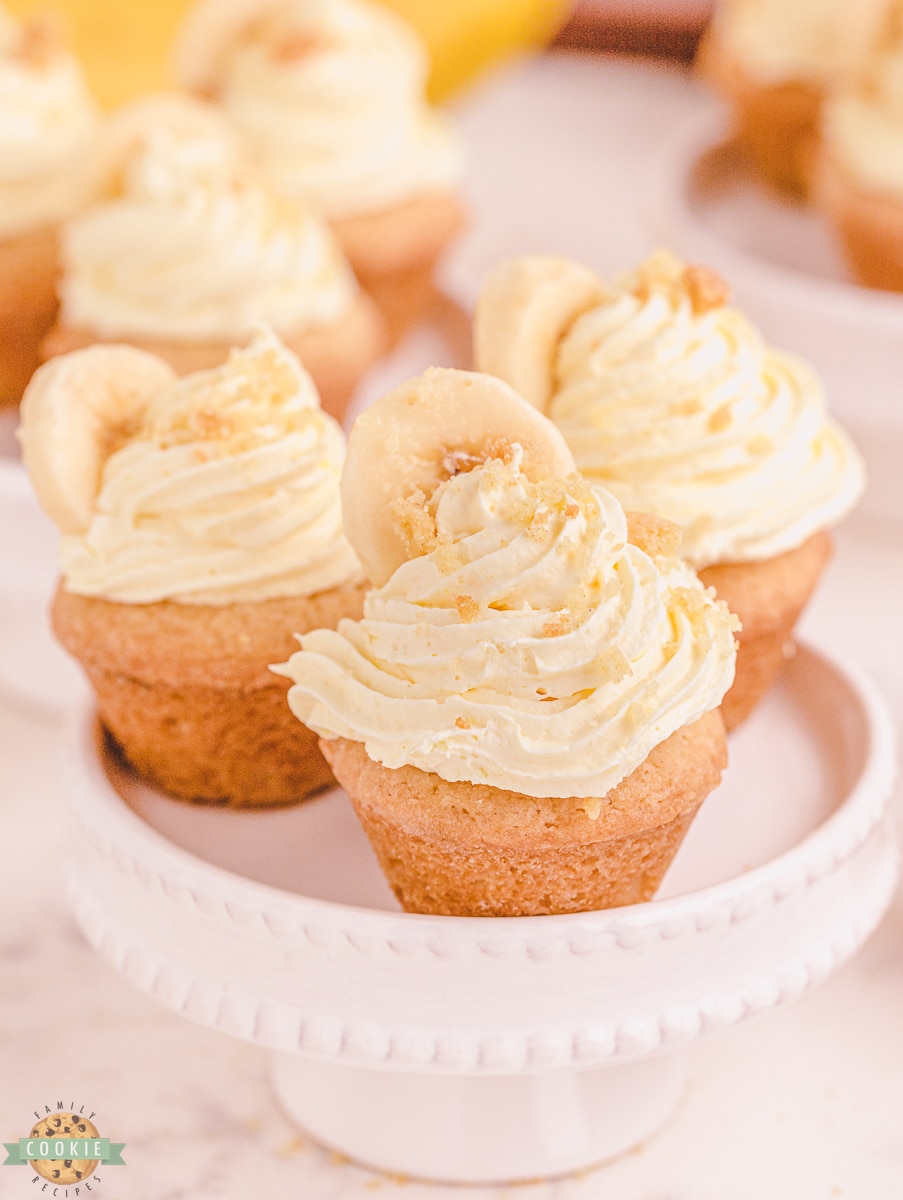 Banana Cream Pie Cookie recipe ingredients
For the cookie cups, you will need:
-Sugar: You will need one cup of granulated sugar to help these cookies stay sweet and chewy.
-Butter: Using ½ cup of softened butter will give the cookie dough needed fats to stay moist and melt-in-your-mouth good.
-Egg: Use 1 egg to be the binder of the dough and hold it all together.
-Vanilla: One teaspoon of vanilla will help to enhance the flavors in the dough.
-Sour cream: Use ⅓ cup of sour cream to give the cookies more moisture and richness in every bite.
-Salt: Adding in ½ teaspoon of salt will help to bring out the flavors in the cookies.
-Baking soda: Use ½ teaspoon of baking soda so that the cookies puff up nicely as they bake.
-Flour: The base of the cookie dough is 2 cups of all-purpose flour.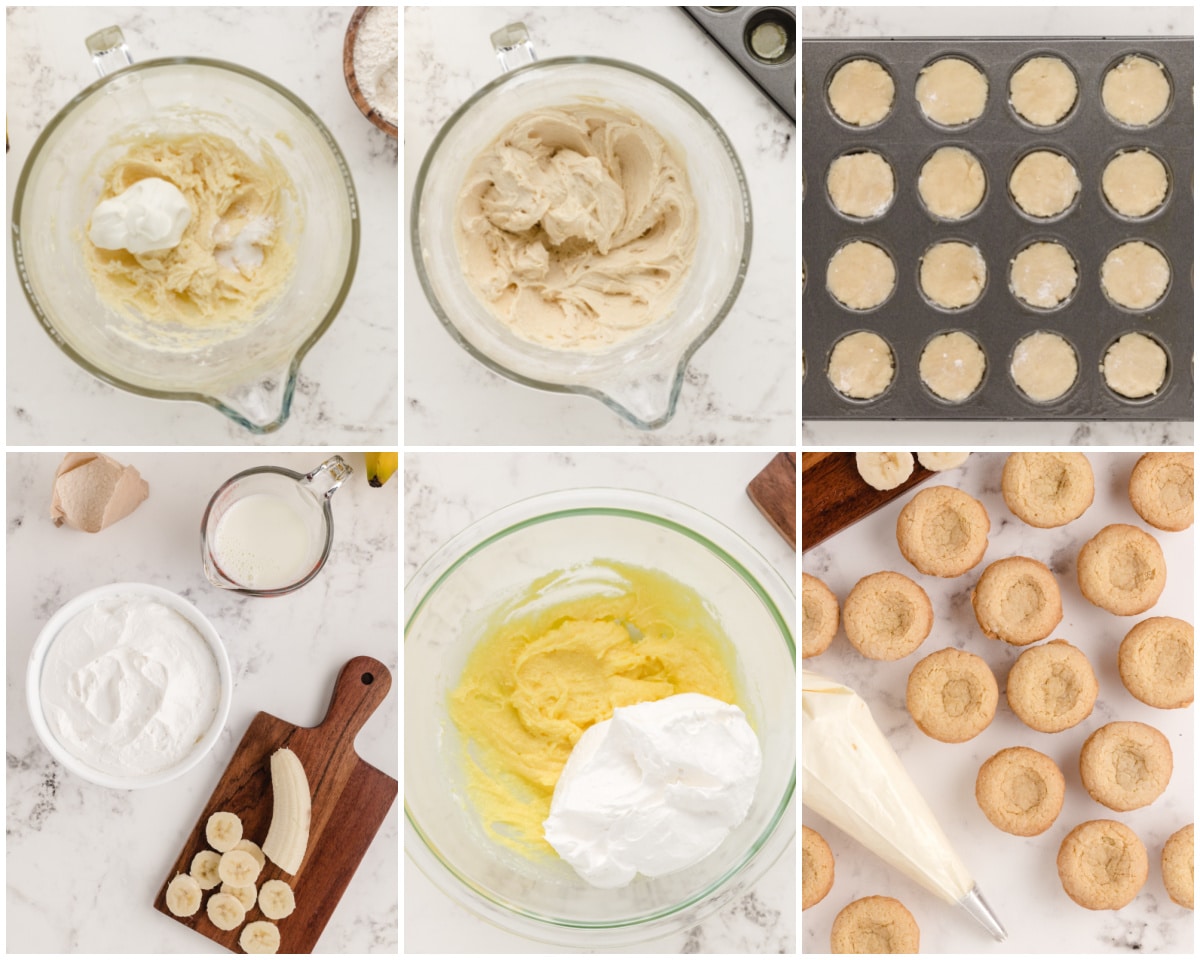 For the Banana Cream Pie filling, you will need:
-Pudding mix: You will need 1 3.4 ounce sized box of instant banana cream pudding.
-Milk: You will need ½ cup of milk to help activate the pudding and get the filling to a smoother texture.
-Whipped topping: Using an 8 ounce tub of whipped topping will give us a fluffy and more stabilized center for the cookie cups.
-Bananas: You will need 1-2 sliced bananas for garnishing these cookies.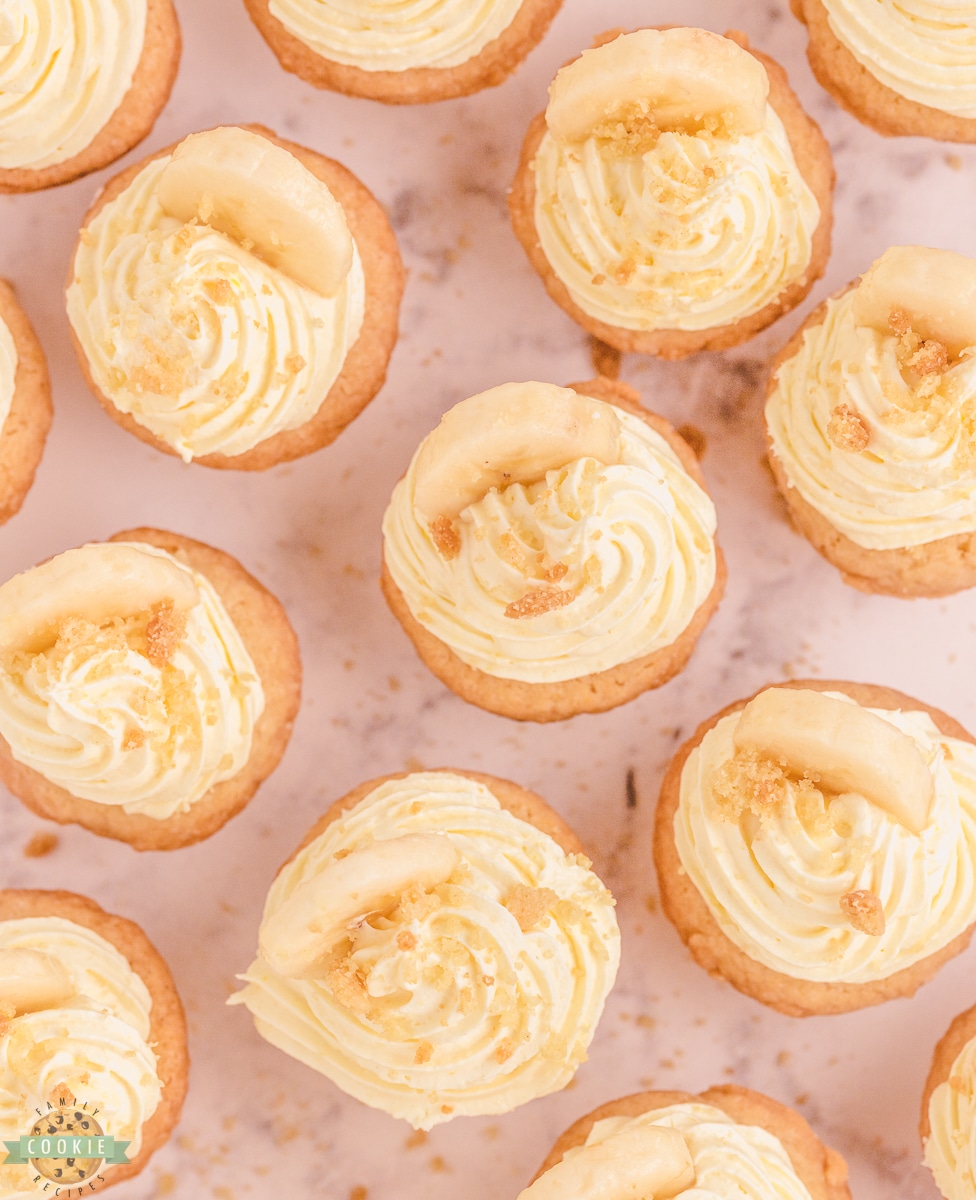 How to make Banana pudding cookie cups
Preheat your oven to 325 degrees F and spray a mini muffin pan with nonstick cooking spray. Set aside.
Cream together the sugar and butter in a bowl with an electric mixer until smooth.
Add in the egg and vanilla and mix again to combine.
Add in the sour cream, salt, and baking soda, mix again to incorporate.
Add in the flour and mix again until smooth.
Scoop out one tablespoon of dough and place it into each muffin cup. After making 24 mini muffins of cookies, use the remaining dough to make cookies on a baking sheet to crumble on top as garnish later.
Bake in the oven for 17-18 minutes and allow to rest for 1-2 minutes before removing from the oven.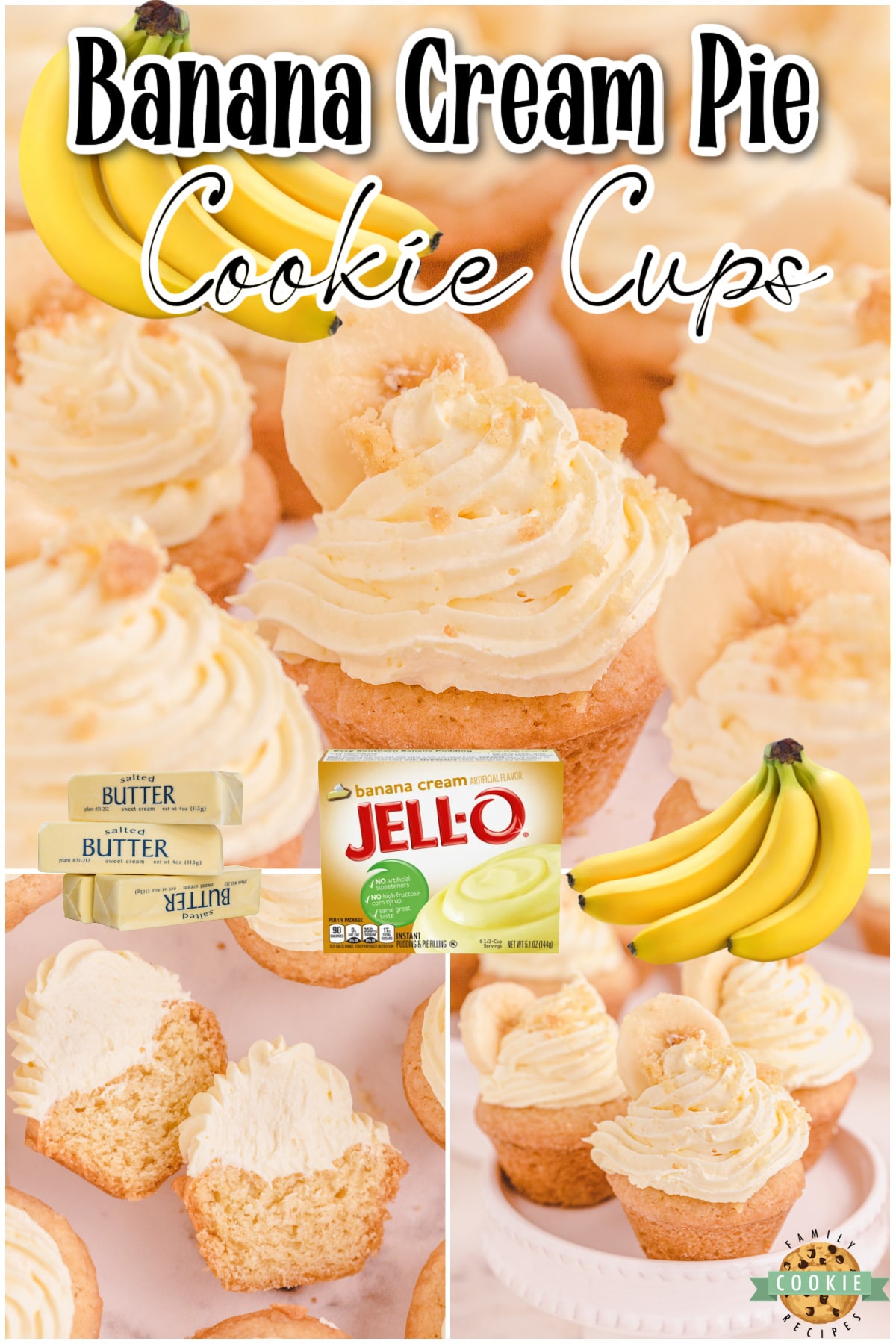 Spray the bottom of a teaspoon measuring spoon and press it down into the center of the muffin cups to make a well in the center of each cookie. This is where the filling will go.
Let the cookies cool completely, but if you're in a hurry you can stick the pan in the freezer for 20 minutes.
While the cookies are cooling prepare the filling by whisking together the pudding mix and milk.
Fold in the whipped cream and stir until combined.
Transfer the mixture to a pastry bag or a Ziploc bag and store it in the fridge until ready.
Take the cookies out of the tin and pipe your banana cream filling into the center of each cookie.
Garish with a slice of banana and crumbled cookie pieces.
Keep stored in the fridge until ready to eat (not more than 12 hours in advance).
Enjoy!
How far in advance can I make banana cream pie cookies?
I recommend not assembling the cookies more than 12 hours in advance. If you want to make them for the following day then leave the cookies unassembled until closer to the serving time so that they still taste great and aren't soggy.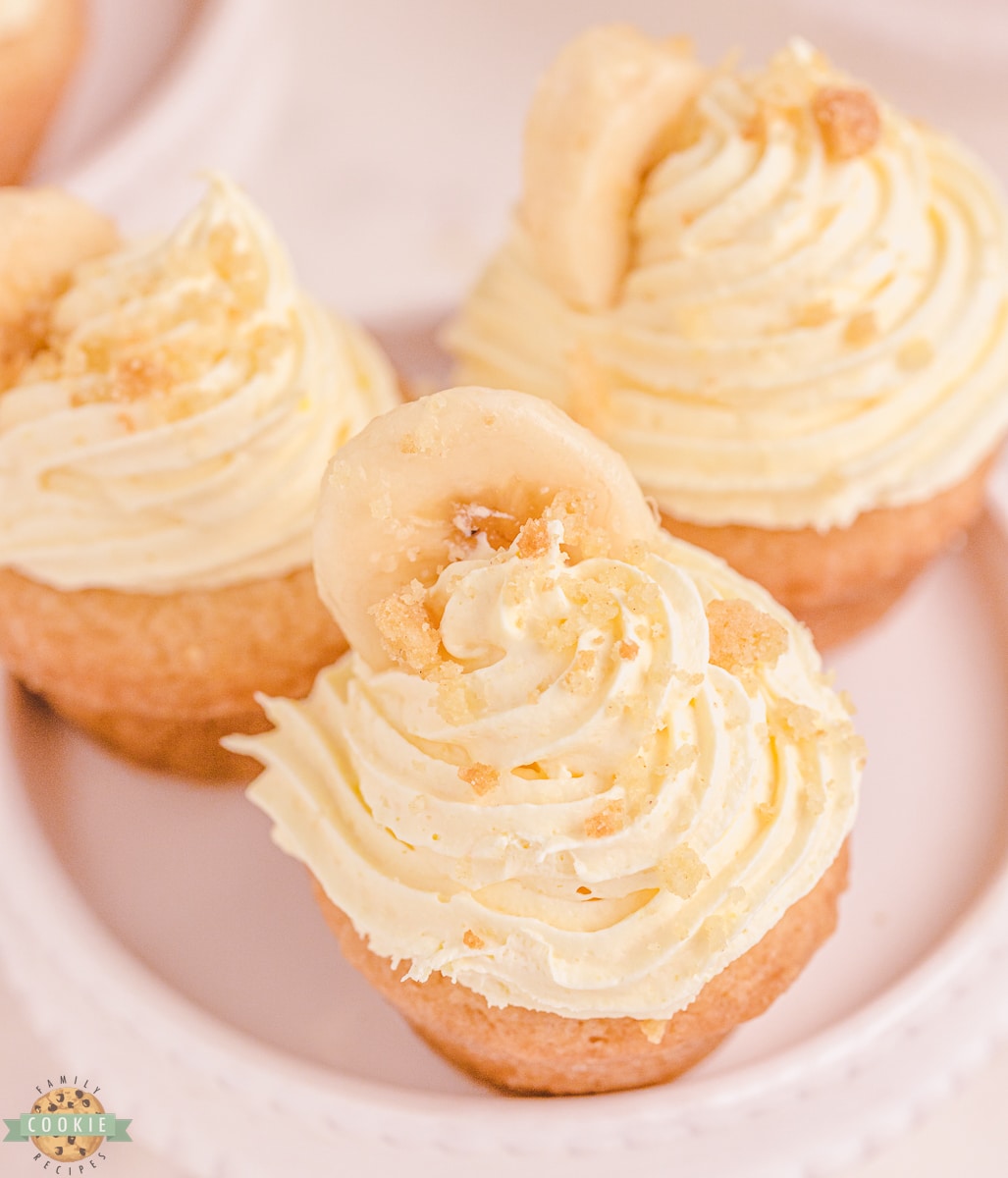 How long are banana cream pie cups good for?
These cookie cups are good for up to 3 days if stored in an airtight or well-covered container in the fridge. I recommend eating within a day or two for the best tasting results as the cookies will become softer as they age thanks to all of the moisture in the filling.
After you enjoy these Banana Creme Pie Cookie Cups try some of these other amazing cookie cup recipes:

Anyone wanna play? This is my "baby", my last child and oh my word, I absolutely adore his imagination. Despite having 4 older brothers and sisters, this one is perfectly content to play on his own and does so often. I love catching him in moments like this, with his sisters jacket around his waist, his Dad's boots on and his brother's play helmet. Good thing I save paper grocery bags, you never know when you'll need them!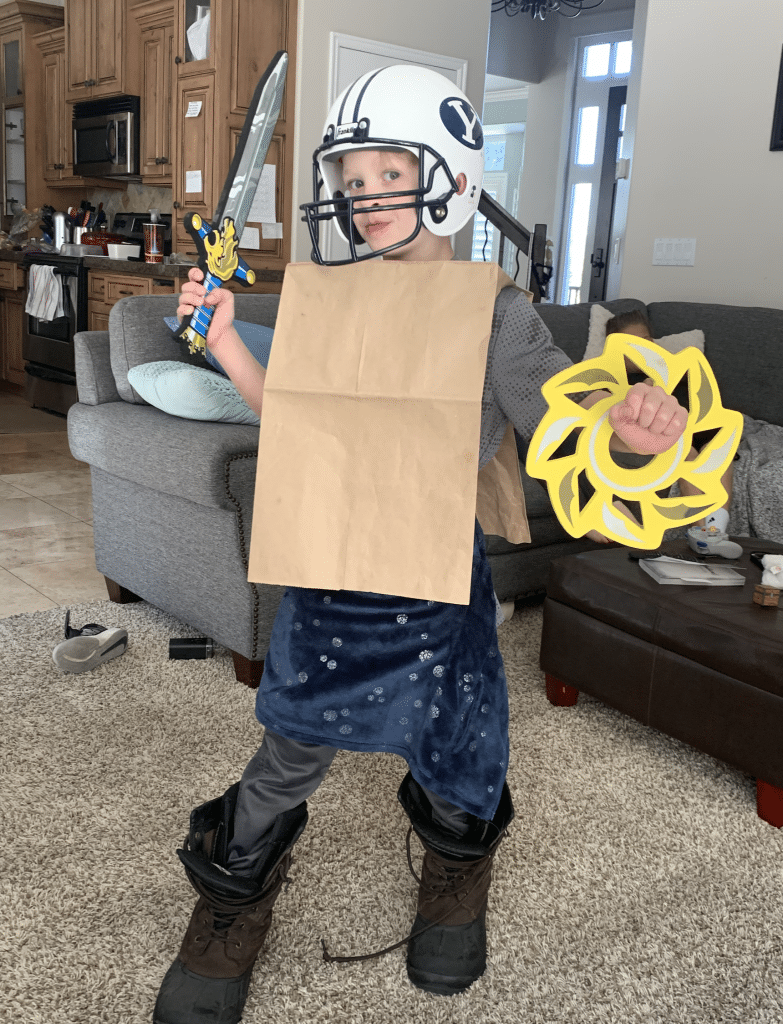 You're going to love these easy banana cookie cups. Made to taste like a real banana cream pie but with the best parts of a sugar cookie, every bite is a chewy sweet treat that's hard to beat!