Reese's Chocolate Cookie Cups are bite-sized treats made with a delicious chocolate cookie base that is filled with a miniature Reese's Peanut Butter Cup! The perfect chocolate and peanut butter dessert!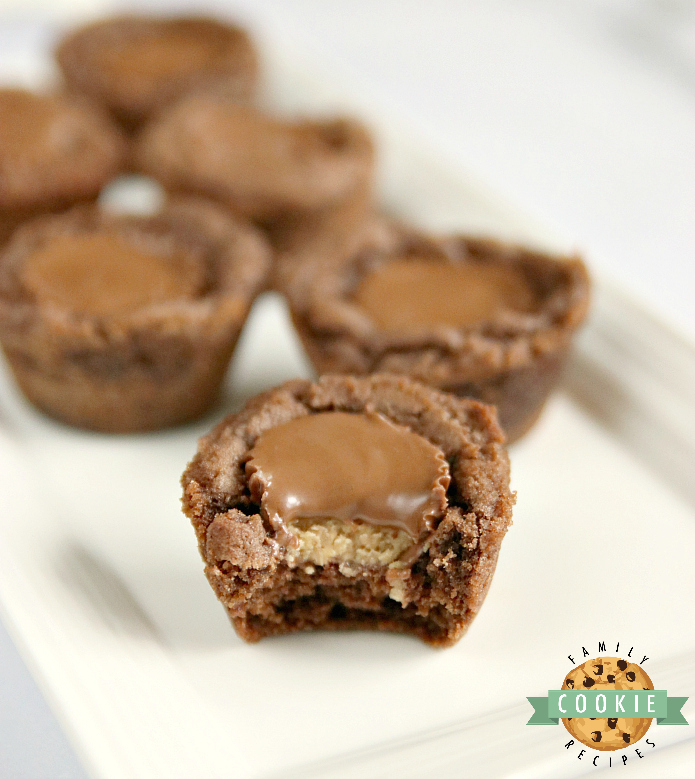 Reese's Peanut Butter Cups are a popular treat around my house and I love finding new ways to use them in yummy desserts. I love cookie cups because they are a little bit more unique than just regular cookies and you can fill them with all kinds of deliciousness! I've put peanut butter cups in a peanut butter cookie cup before, but decided to try it with a chocolate cookie as the base. So yummy!
Ingredients in Reese's Chocolate Cookie Cups
1/2 cup butter, softened to room temperature
1 cup sugar
1/2 cup brown sugar
2 eggs
1 tsp. vanilla
2 cups flour
1/3 cup cocoa
1 tsp. baking soda
1/2 tsp. salt
36 miniature Reese's Peanut Butter cups
Cream the butter and sugars together for about 2-3 minutes with an electric mixer. Add the eggs and vanilla and continue to mix for 2-3 more minutes.
In a separate bowl, combine the flour, cocoa, baking soda and salt and mix well.
Add the dry ingredients to the wet ones and mix just until combined.

Use a cookie scoop to scoop the dough into a mini muffin pan. You don't need to shape the dough, just scoop it in there!
Bake at 350° for 6 minutes and then take the pan out of the oven. Press a miniature Reese's Peanut Butter cup into each cookie cup until the top of it is flush with the top of the cookie. Place back in the oven for two minutes.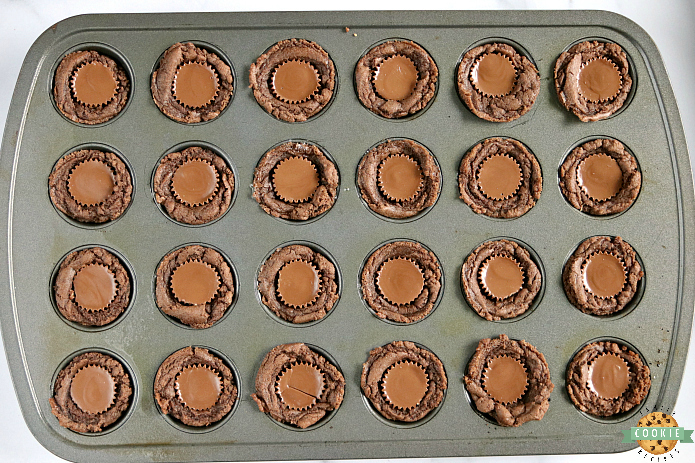 Let the cookie cups cool for a few minutes in the pan before removing. Let them cool completely on a wire rack.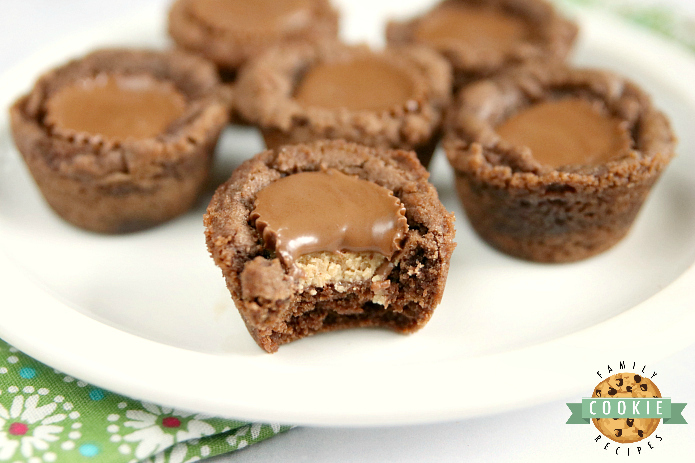 How to make the best cookie cups
Make sure that you have enough flour in the dough. If the dough is too sticky, you may need to add a little bit of flour.
Spend a little extra time when you mix the butter and sugars. Creaming them together for 2-3 minutes will improve the consistency of your cookies.
Preheat the oven. This will help your cookies turn out right every time!
Use a cookie scoop! If you want all your cookie cups to be the same size, a cookie scoop is the way to go.
Don't over bake the cookies – when I take mine out of the oven, they still look slightly under baked but they will continue to bake in the pan for a couple more minutes so that's ok! It's really hard to tell if chocolate cookies are done because you can't really tell by color, but I have made this recipe several times, and the 6 minutes before adding the PB cup and the 2 minutes after are spot on! Your oven might be slightly different, but this has worked for me in a couple of different ovens.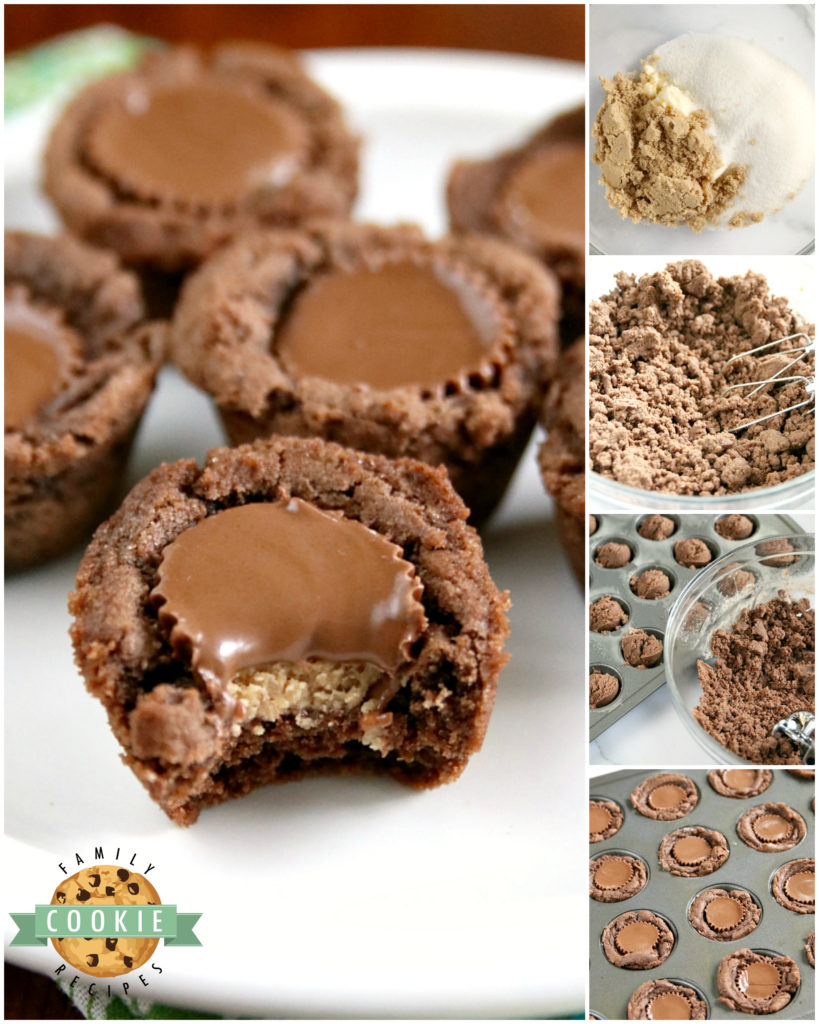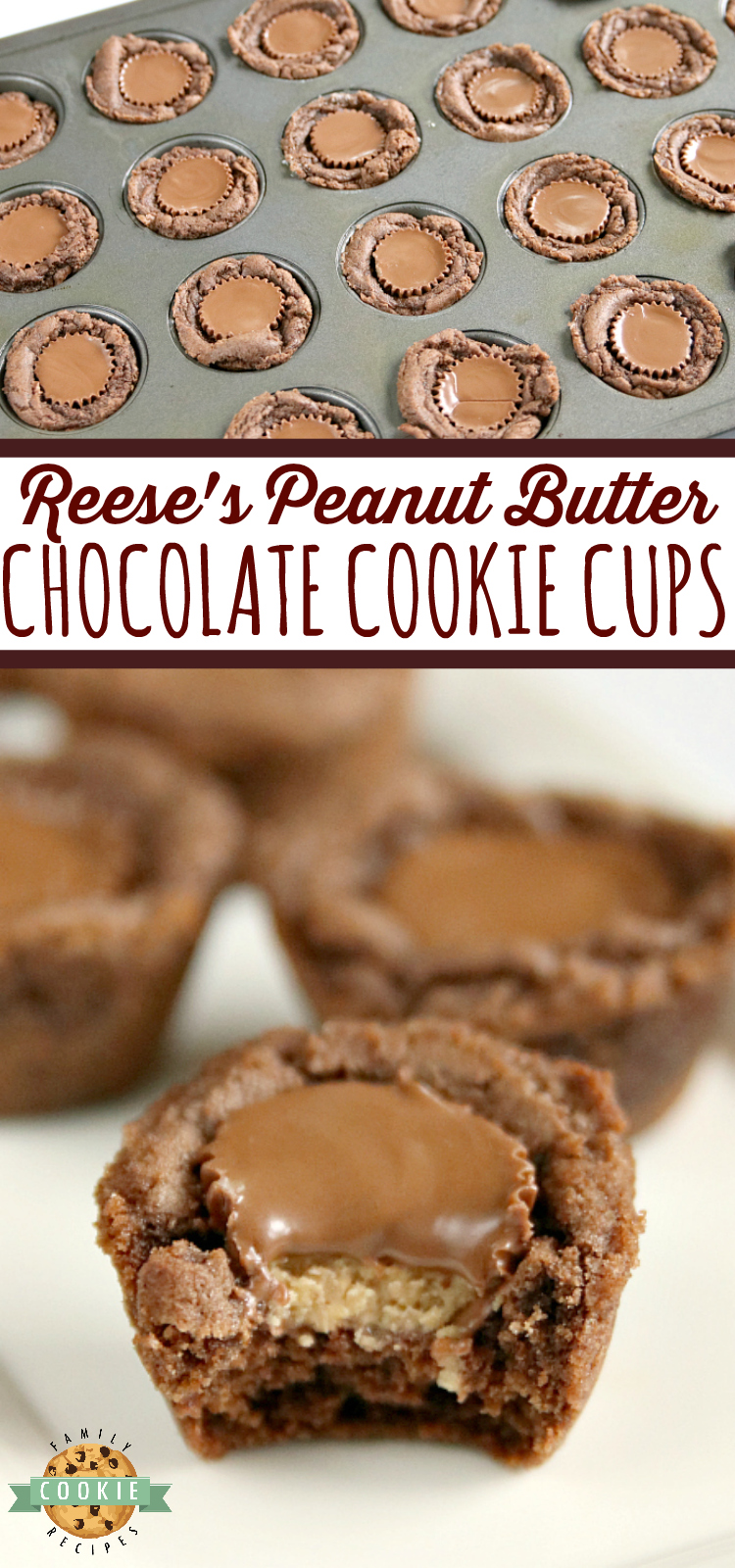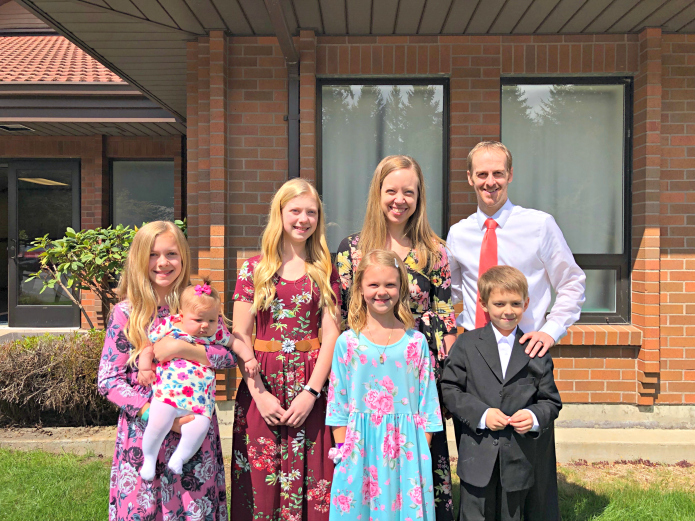 Traditional Easter family picture! I almost forgot to get one this year so we got someone to take a quick one right after church! It's always kind of an effort to get a family picture, but they are ALWAYS worth it and I love having them. So fun (and sad!) to see how much everyone grows from year to year- my kids are getting so big and time just seems to keep going faster and faster as they get older.