Peanut Butter Oatmeal Chocolate Chip Cookies are all three of my favorite cookie recipes put together! These thick, chewy cookies are the perfect recipe when you just can't decide what kind of cookie you want to bake!
Peanut Butter Oatmeal Chocolate Chip Cookies  – pretty much the greatest invention ever! Sometimes you just can't decide what type of cookie to make. Or maybe that's just me. I love peanut butter cookies. And oatmeal cookies. And chocolate chip cookies. For times that you just can't decide which cookie to make, make these. All three of your favorite cookies combined to make the perfect cookie for all of us indecisive people. I don't know why I never thought to do this before!
How to make perfect Peanut Butter Oatmeal Chocolate Chip Cookies?
Make sure that you have enough flour in the dough. If the dough is too sticky, you may need to add a little bit of flour.
Do not melt the butter! The butter needs to be softened (at room temperature), but using melted butter will ruin the cookies.
Spend a little extra time when you mix the butter and sugars. Creaming them together for 2-3 minutes will improve the consistency of your cookies.
Preheat the oven. This will help your cookies turn out right every time!
Use a cookie scoop! If you want all your cookies to be perfectly shaped and have them all be the same size, a cookie scoop is the way to go.
Use parchment paper or a silicone baking mat. Doing this will make it really easy to remove the cookies from your cookie sheet so that you don't have to scrape them off the pan – they will just slide right off in perfect shape!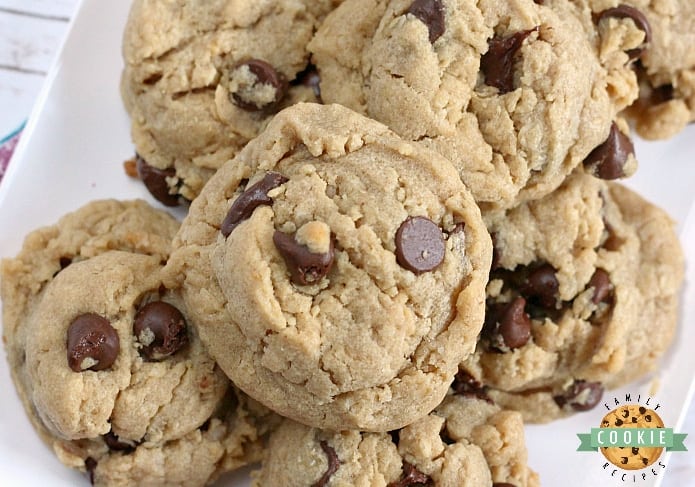 PEANUT BUTTER OATMEAL CHOCOLATE CHIP COOKIES
2 cups quick oats
1 3/4 cups flour
1 tsp baking powder
1 tsp baking soda
1/4 tsp salt
1 cup butter, softened to room temperature
1 cup creamy peanut butter
1 cup sugar
1 cup brown sugar
2 eggs
1 tsp vanilla extract
12 oz bag semi-sweet chocolate chips
In a small bowl, combine oats, flour, baking powder, baking soda and salt. Set aside.
In a large bowl, blend butter and peanut butter with an electric mixer until well combined. Add sugar and brown sugar and beat for 2-3 minutes.
Add eggs and vanilla and mix until well combined.
Add the flour mixture and mix until well combined. Stir in the chocolate chips.
Drop by rounded teaspoonfuls 2 inches apart on ungreased cookie sheets. Bake at 350 for 10-11 minutes.
After you eat these Peanut Butter Oatmeal Chocolate Chip Cookies try a few more of our favorite chocolate chip cookie recipes: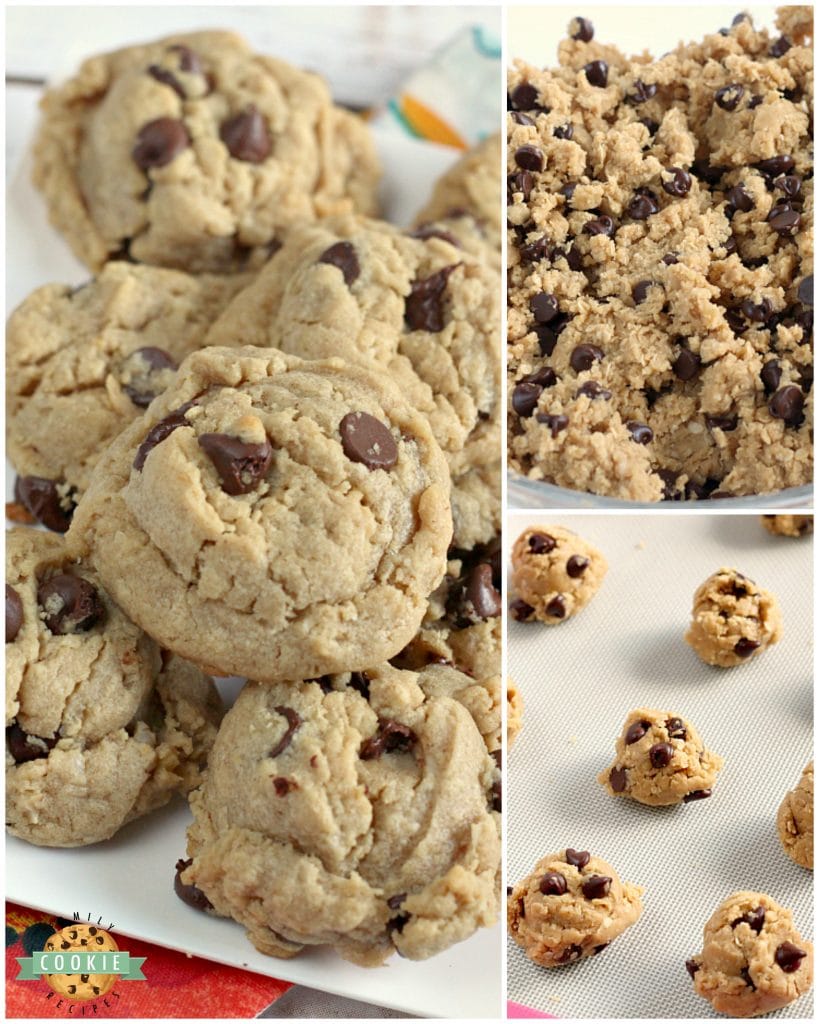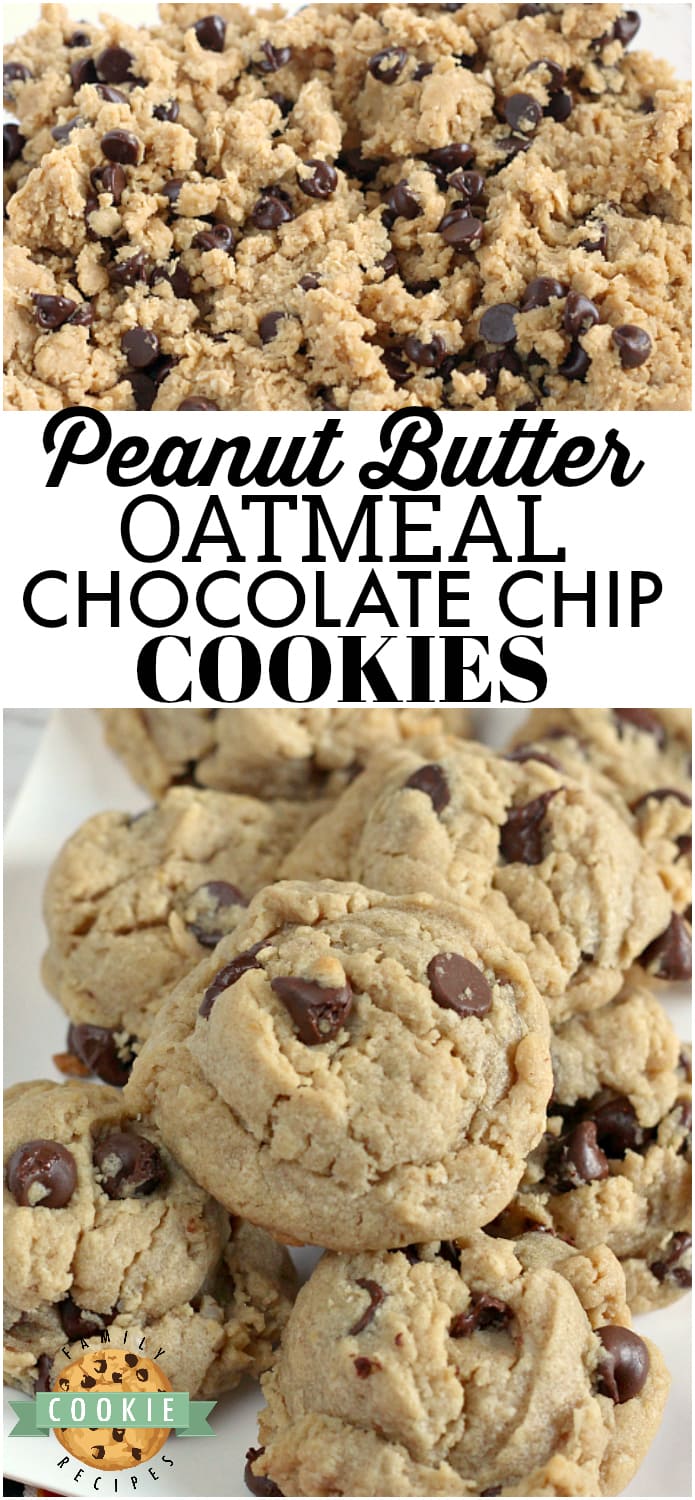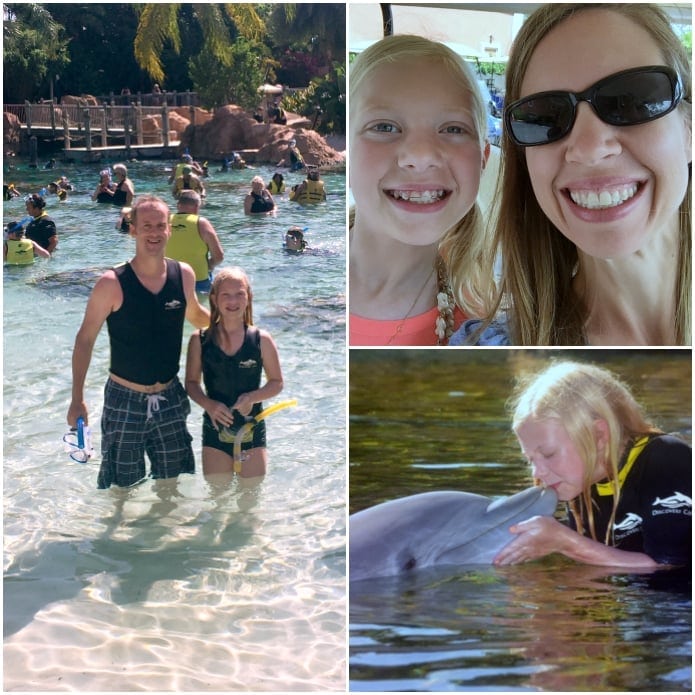 S is our oldest and turned 12 last year. We've been telling all the kids for years that when they turn 12, they get to go on a trip with just Mom and Dad and they get to help pick where they go. S chose to go to Orlando so that she could swim with dolphins, go to the beach and be able to visit Sea World. We had a fabulous time getting to spend some rare one-on-one time with this amazing girl of ours and we loved getting to have a week of being parents to just one kid! 😉