Peanut Butter No Bake Cookies are crunchy, sweet and full of flavor and they only take a few minutes start to finish to make!
Peanut Butter No Bake Cookies are the perfect treat when you need something sweet, but you don't want to bother with mixing and then waiting for something to bake. These little sweets can be devoured within just a couple minutes of making them! I love the crunch that is added by the Special K cereal, making these no-bake cookies a little bit crunchier than the traditional no-bake cookie recipe that usually has oatmeal instead.
I have many fond memories of making countless batches of no bake cookies in college – they are so simple and if you are feeling really lazy, you can just eat the cookies right out of the saucepan without actually forming them into cookies! All you need is a spoon!
I like to drizzle mine with a little bit of melted semi-sweet chocolate to make them look a little fancier but they taste amazing without it too! You just can't go wrong when you combine the flavors of chocolate and peanut butter.
PEANUT BUTTER NO BAKE COOKIES
1 cup sugar
1/2 cup brown sugar
1 cup light corn syrup
1 1/2 cup peanut butter (I like to use crunchy)
1 tsp vanilla
6 cups Special K cereal
Combine the sugar, brown sugar and corn syrup in a medium saucepan over medium heat.
Bring to a good boil and then remove from the heat. Add the peanut butter and vanilla and stir until smooth.
Stir in the cereal and then drop by teaspoonfuls onto waxed paper. Let cool and then enjoy!
If you want a little drizzle on top, melt 1 cup of semi-sweet chocolate chips in the microwave, stirring every 30 seconds until melted and smooth. Place the melted chocolate in a plastic sandwich bag and snip a tiny hole in one of the bottom corners so you can squeeze out the chocolate. Drizzle over the cookies right after they are formed.
After you try these Peanut Butter No Bake Cookies try these other delicious peanut butter cookie recipes: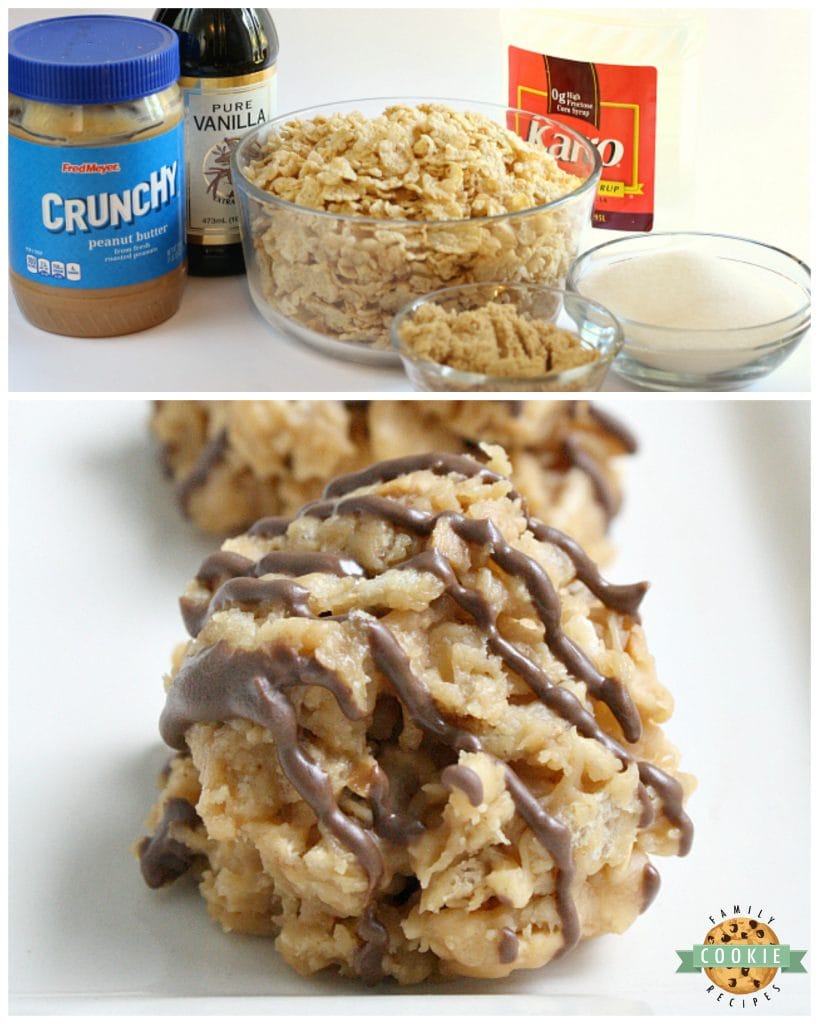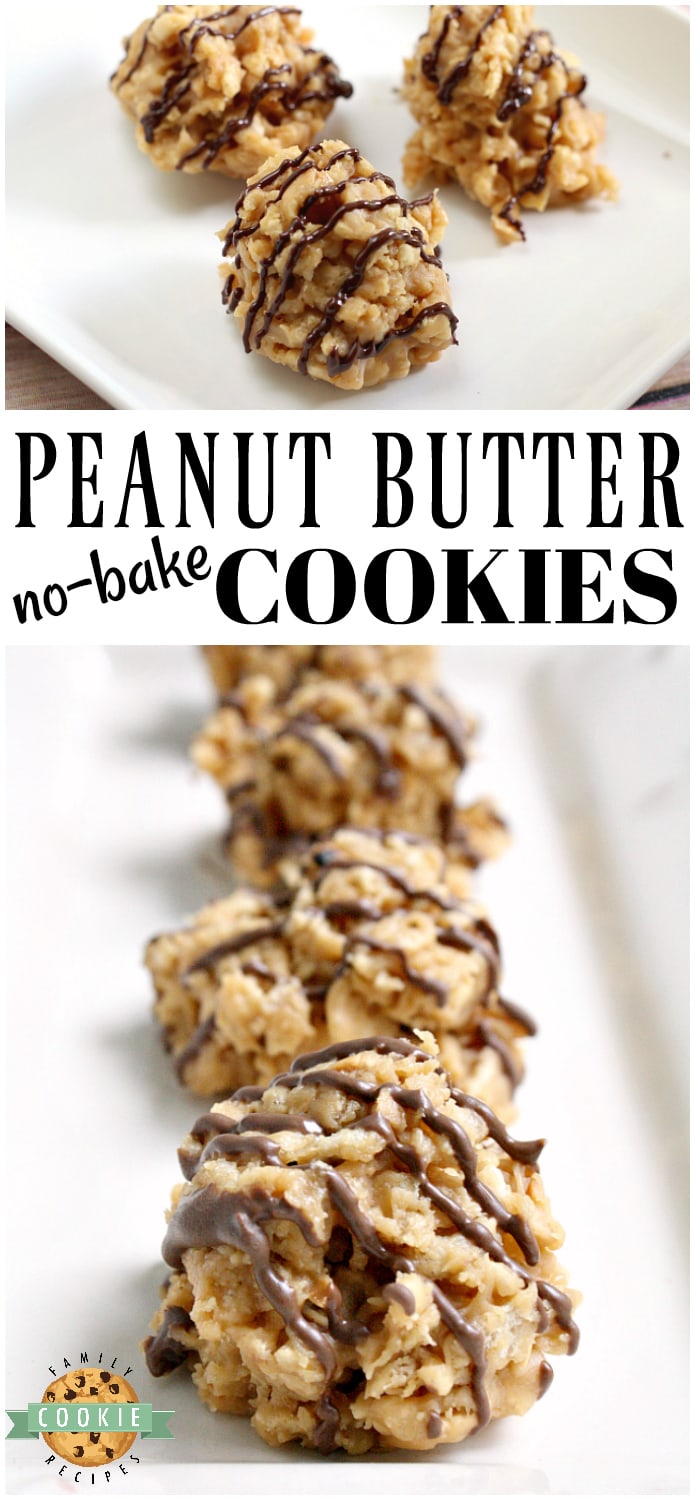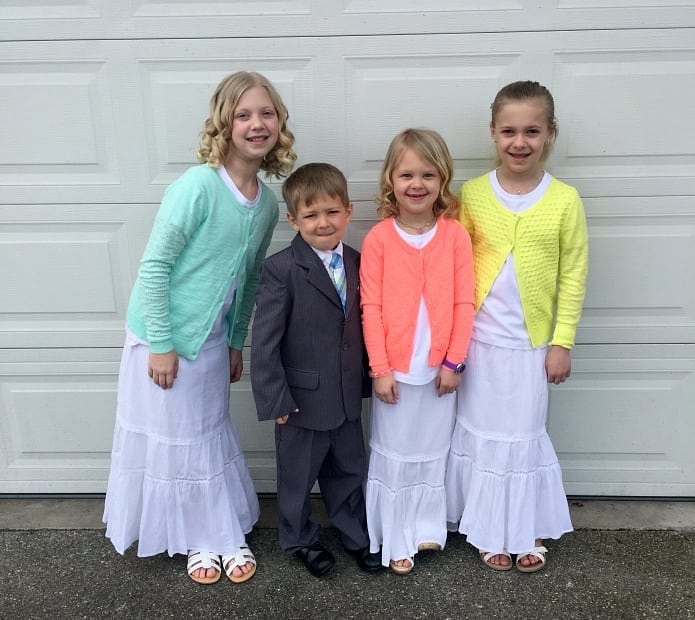 This is the kids dressed up for Easter last year- I can't believe how little they look even though that was only a year ago! Gotta love the little guy's face – he always makes the funniest expressions, especially in pictures!