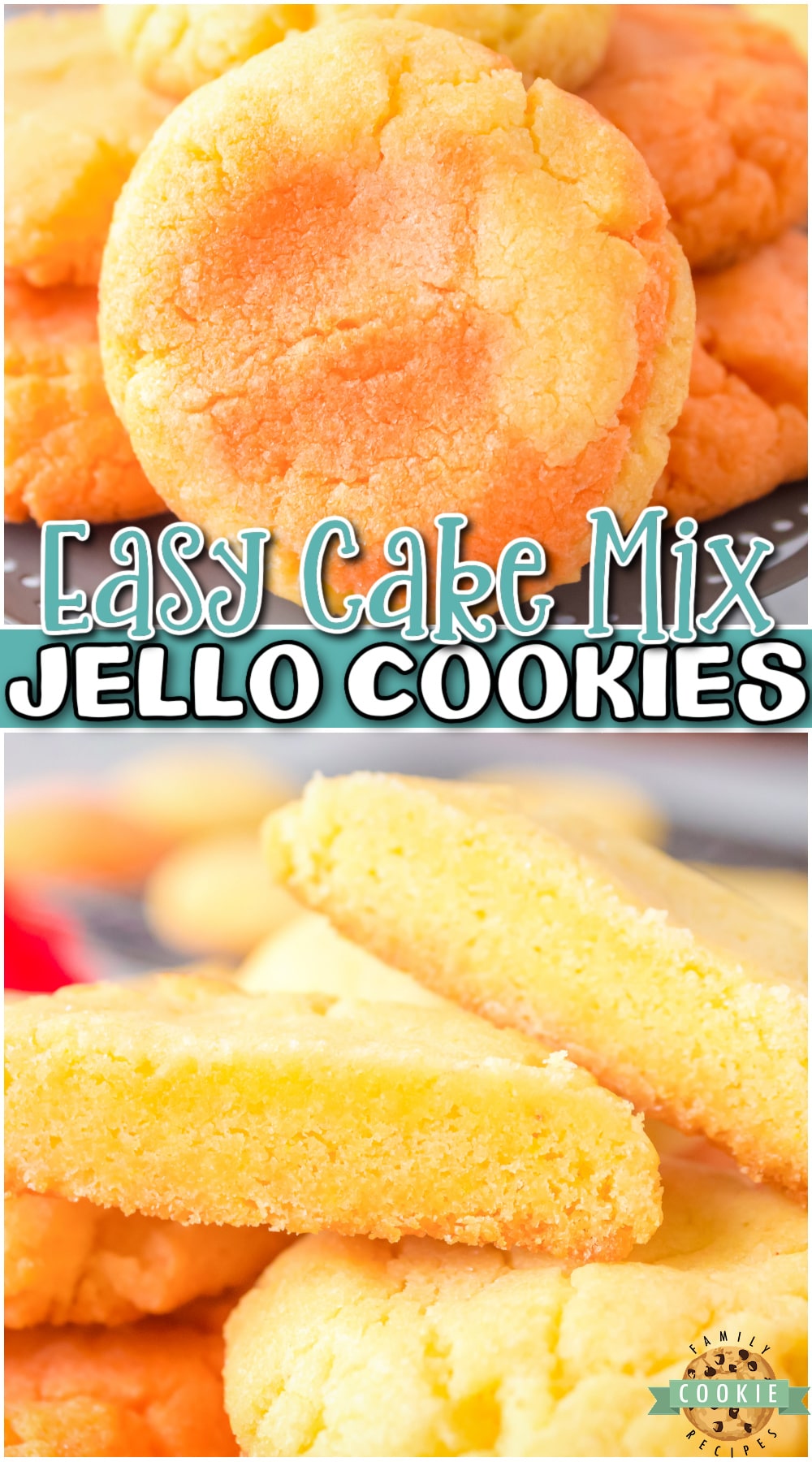 Cake Mix Jello Cookies made with just 4 ingredients & perfectly festive & flavorful! Use your favorite Jello flavors to create fun, fruity cake mix cookies that everyone loves!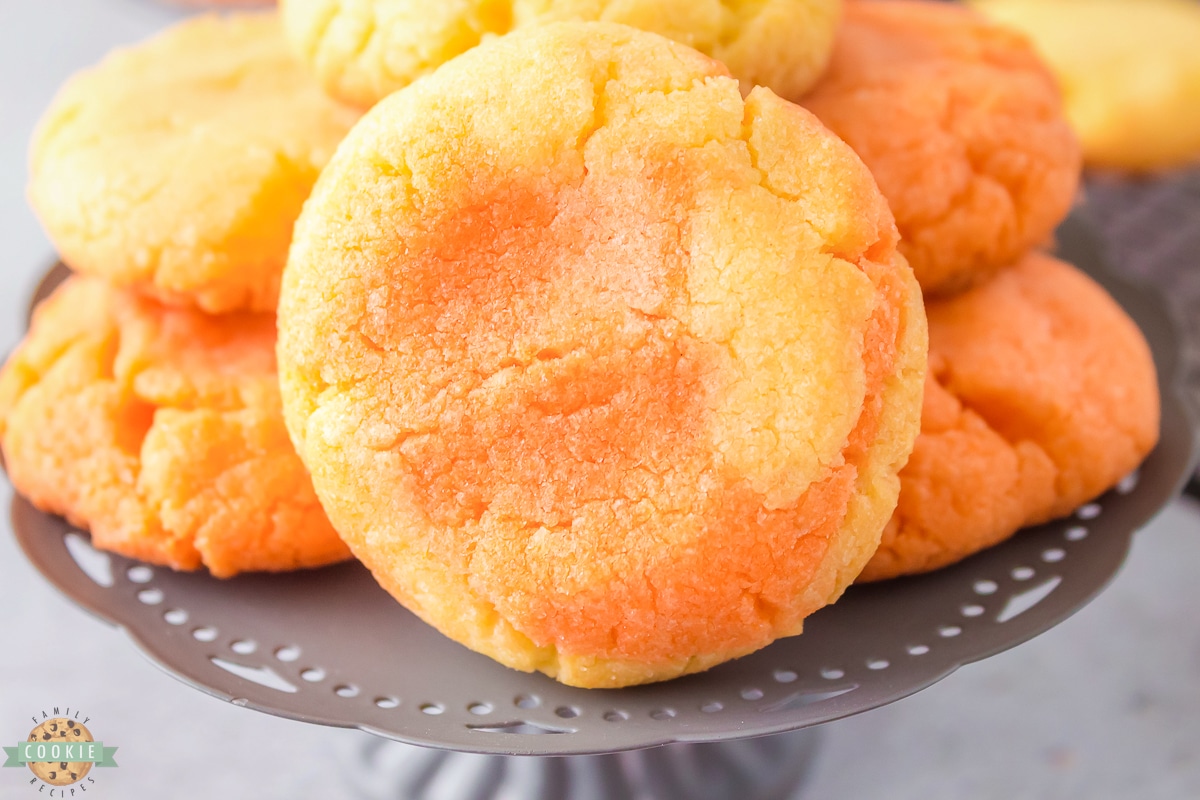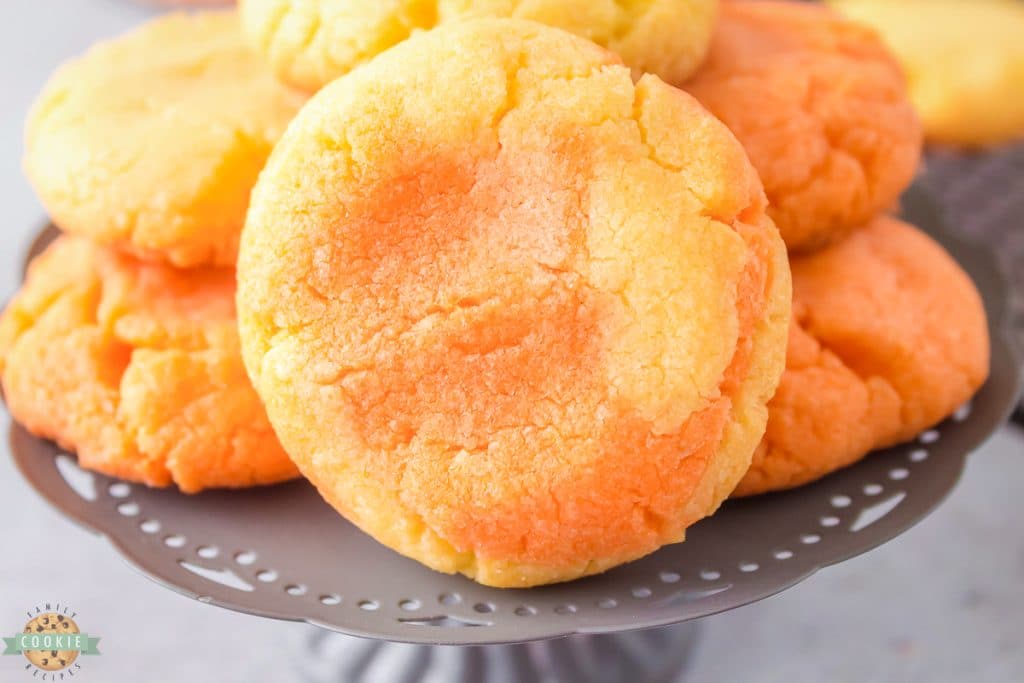 We love to make cookies made with cake mix because it is such a simple and fun way to get a unique treat. With there being countless flavors of Jello in stores to buy, you will never run out of tasty ideas for these Jello cookies.
Gelatin Cookies
Making cookies with Jello mix not only helps to create a perfectly flavored cookie in every sweet bite but it also gives it a perfectly soft texture that you want to sink your teeth into. Plus we make it even easier to make by using a cake mix too, the combination of Jello and cake mix create a wonderful fluffy and soft cookie.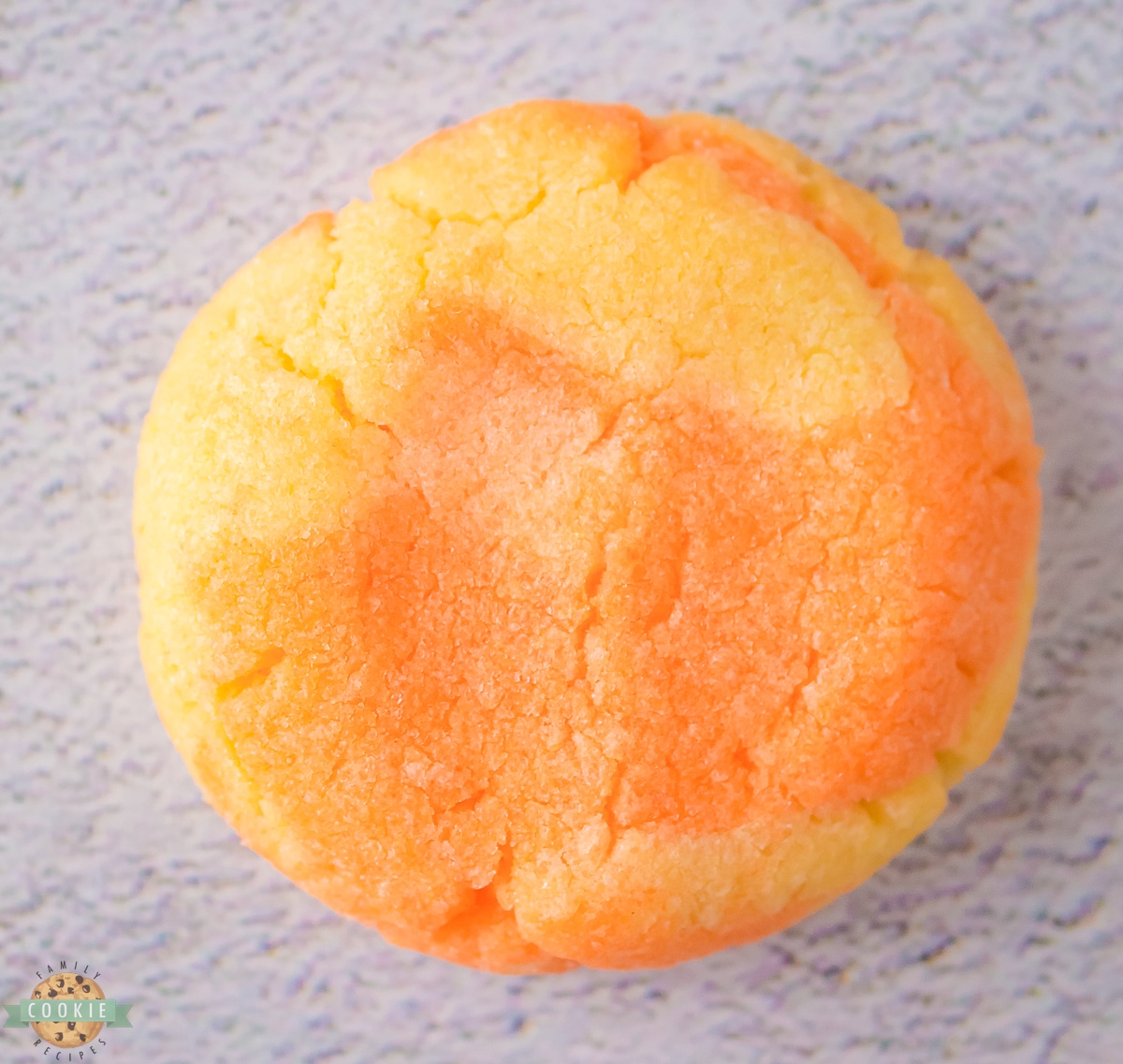 The best part is this dough comes together so easily that you can have a batch of cookies prepped, baked, and in your hand ready to eat within just a few minutes. Match the colors of these Jello cookies to fit in with seasonal events, parties, or occasions and your cookies are sure to be a huge hit. This easy Jello cookie recipe is sure to become an instant favorite in your home as it has in mine.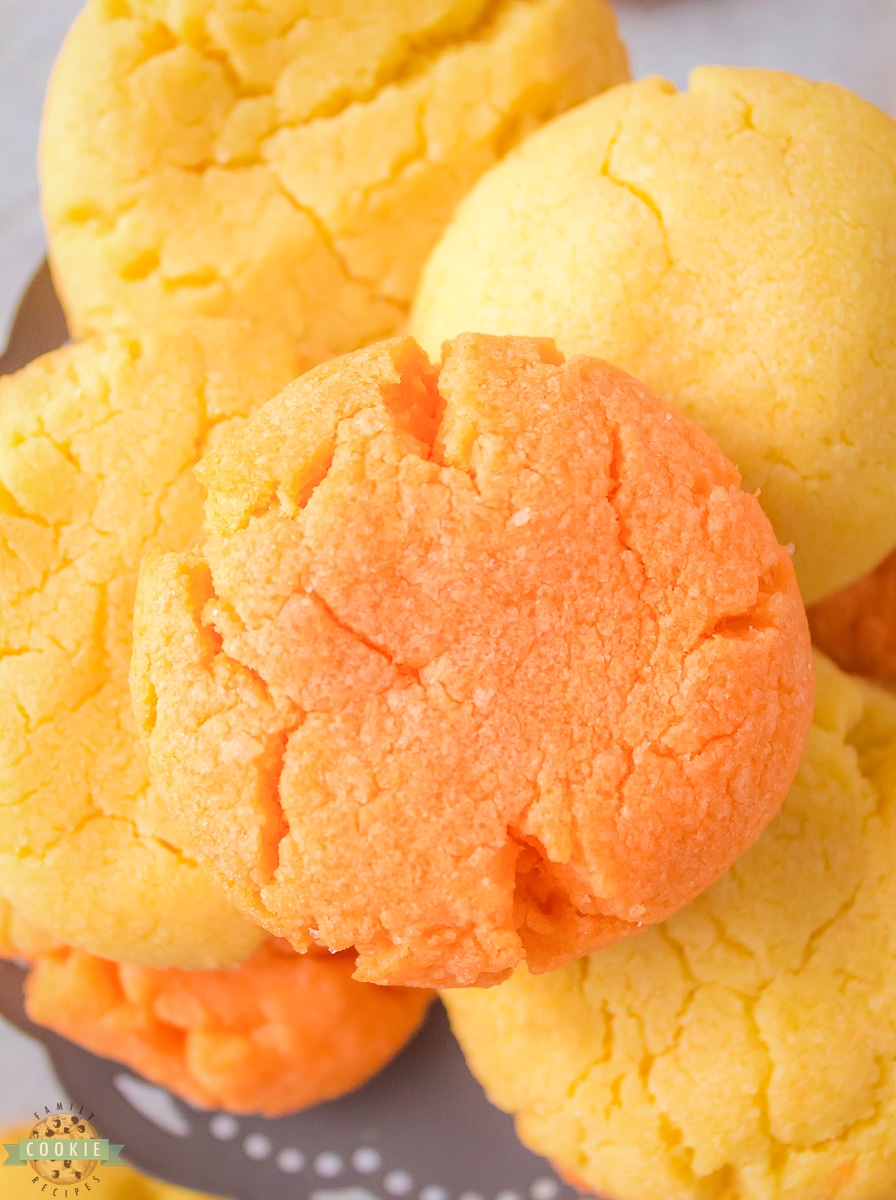 Cake Mix Jello Cookies Ingredients
-Cake mix: You will need one 15.25-ounce sized box of yellow cake mix for the delicious base of the cookie dough.
-Egg: Use 1 egg to help bind the dough together well and give the cookies a great puffy appearance.
-Oil: Adding in ¾ cup of vegetable oil, or even olive oil, will help give the cookies needed fats to stay nice and moist.
-Jello: You will need to use 2 3-ounce sized boxes of Jello. You can use any flavor desired, pick your favorite flavor or color to match a theme and it will be fantastic!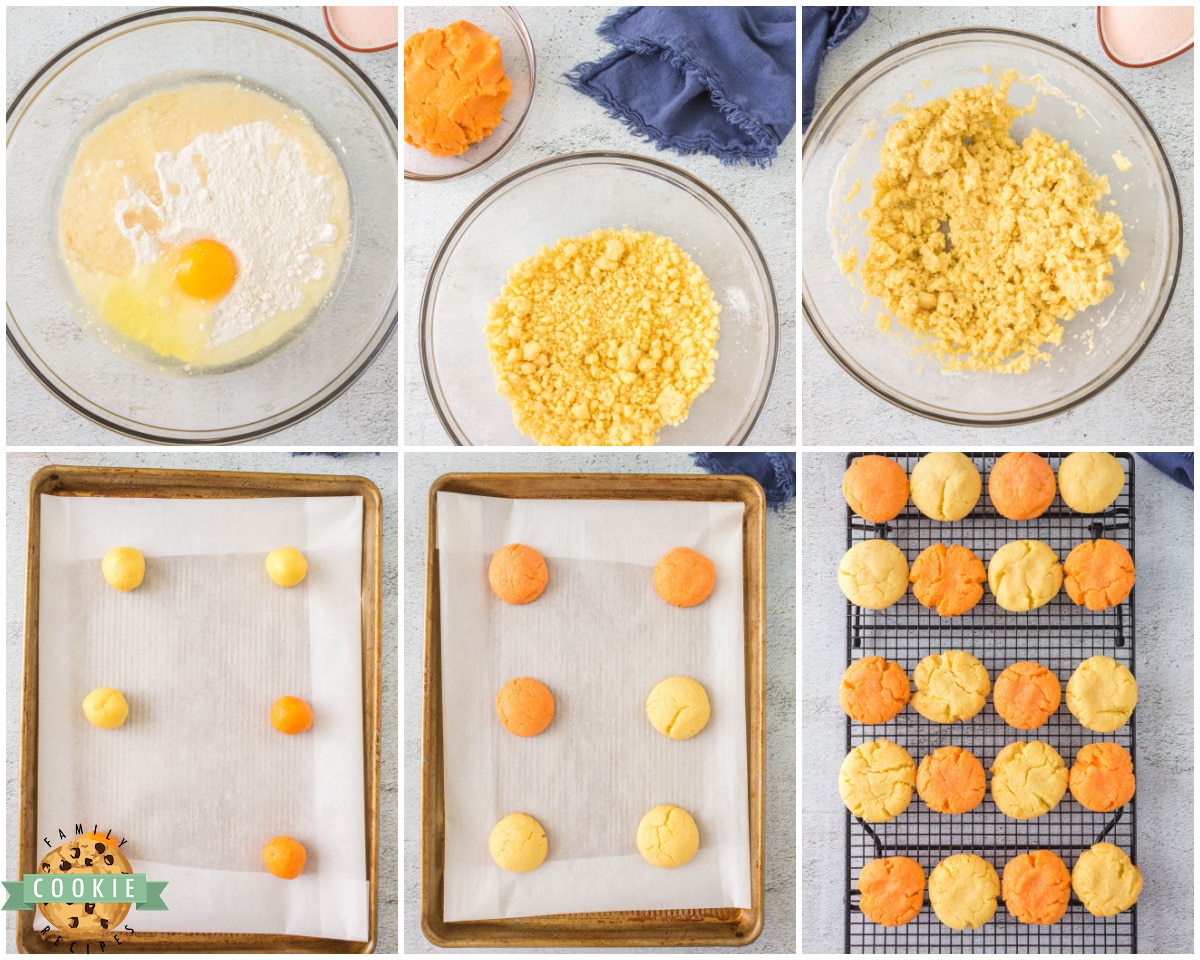 How to Make Cake Mix Jello Cookies
Prep
Start by preheating your oven to 350 degrees F.
Then, line a cookie sheet with parchment paper and set it aside.
Making the dough
In a large mixing bowl, combine the dry cake mix, egg, and vegetable oil using a whisk or hand mixer. Mix until combined.
Next, divide the dough into 2 separate bowls.
Then, add one box of dry Jello mix into each bowl.
Use a hand mixer to evenly distribute the Jello throughout the dough. Also, use your hands to knead it together to make the dough come together. The dough will be thick like playdoh.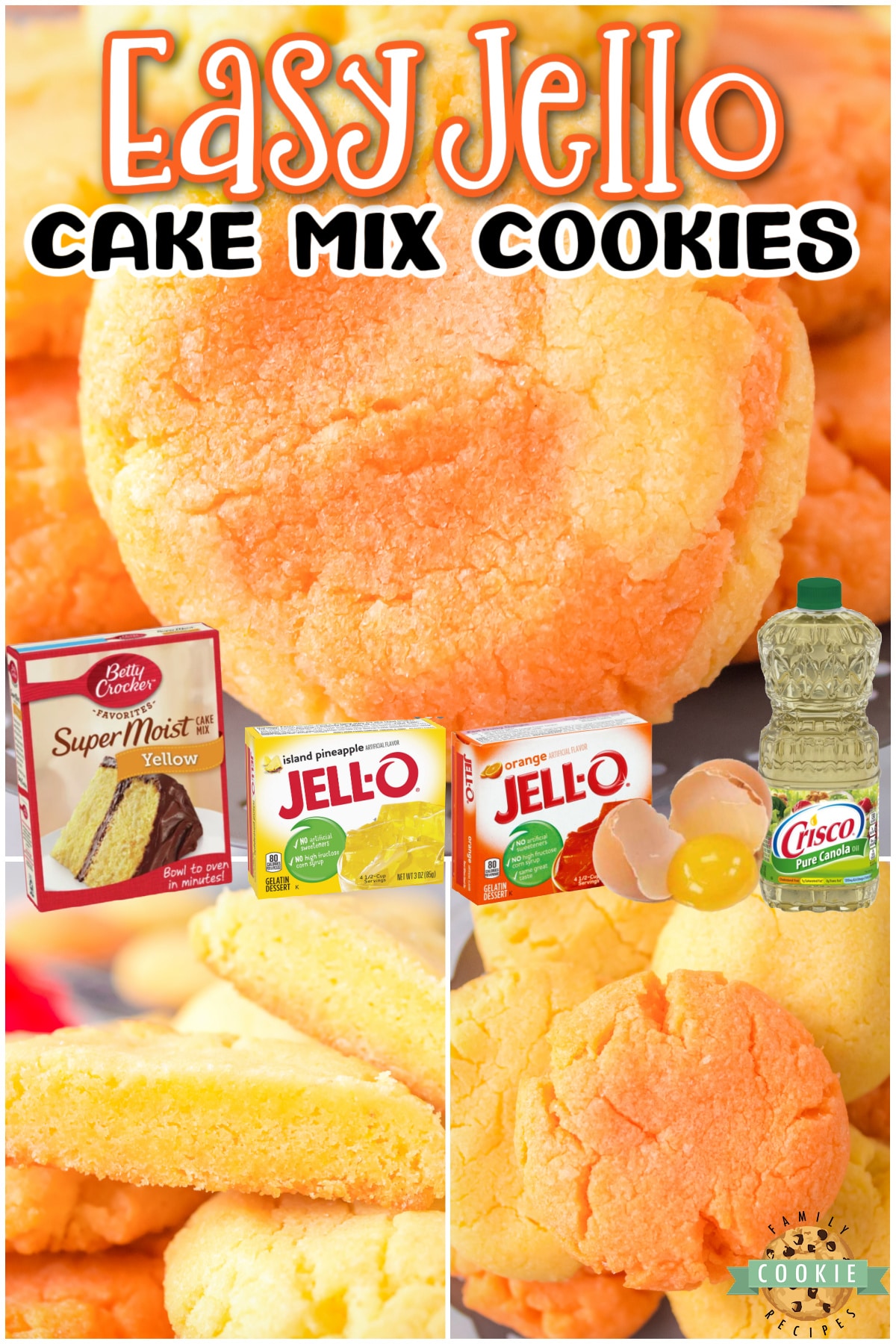 Bake
Proceed to use a cookie scoop or tablespoon size spoon to scoop the dough out and place it onto your prepared baking sheet.
Next, roll each spooned dough into a ball and then flatten it out slightly with your hand or the back of a spoon.
Bake in the oven for 10-12 minutes or until the edges look set.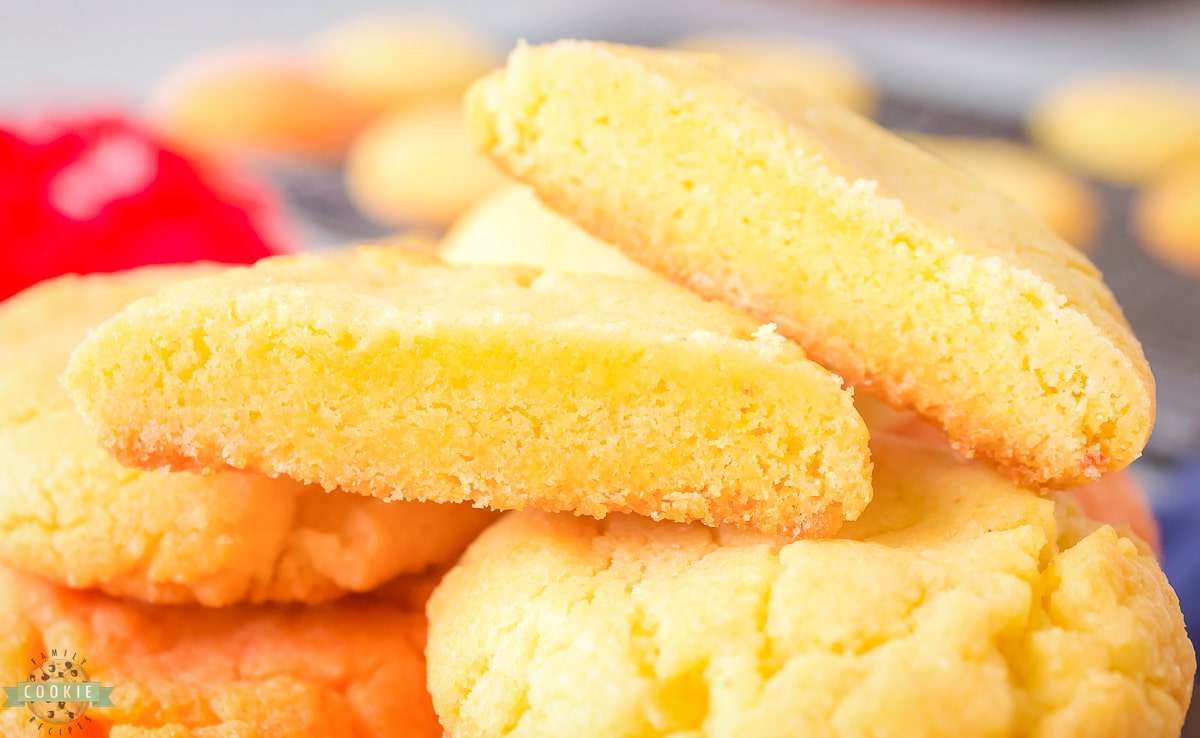 Cool
Let the cookies cool on the baking sheet for 2 minutes before moving them onto a wire rack to cool completely.
Serve slightly warm and enjoy!
How long are Jello cookies good for?
You can keep these cooled cookies in an airtight container at room temperature for up to 3 or 4 days. A trick my mother in law taught me is to put a piece of bread in the cookie container, the cookies absorb the moisture from the bread and stay soft for a couple days longer.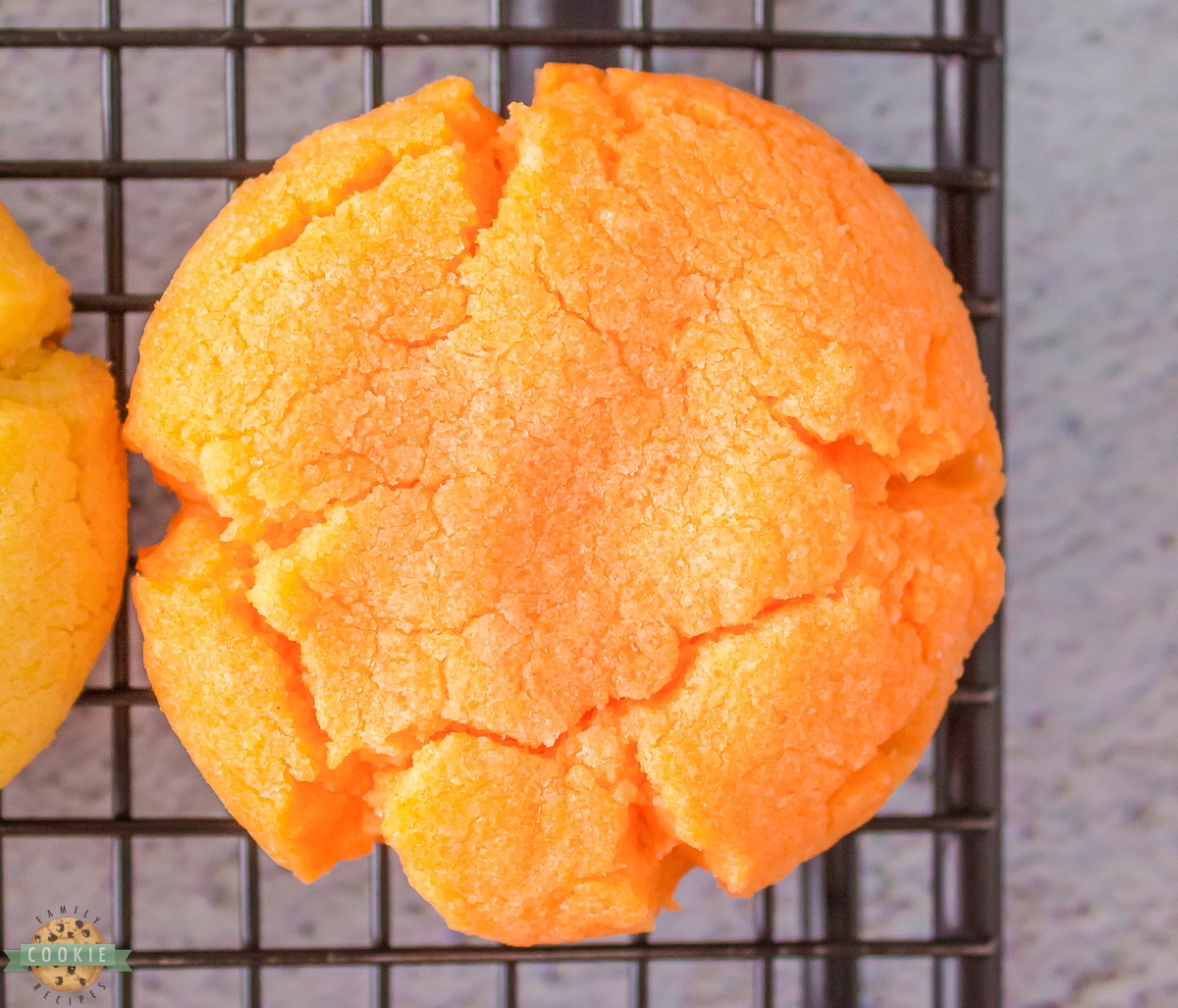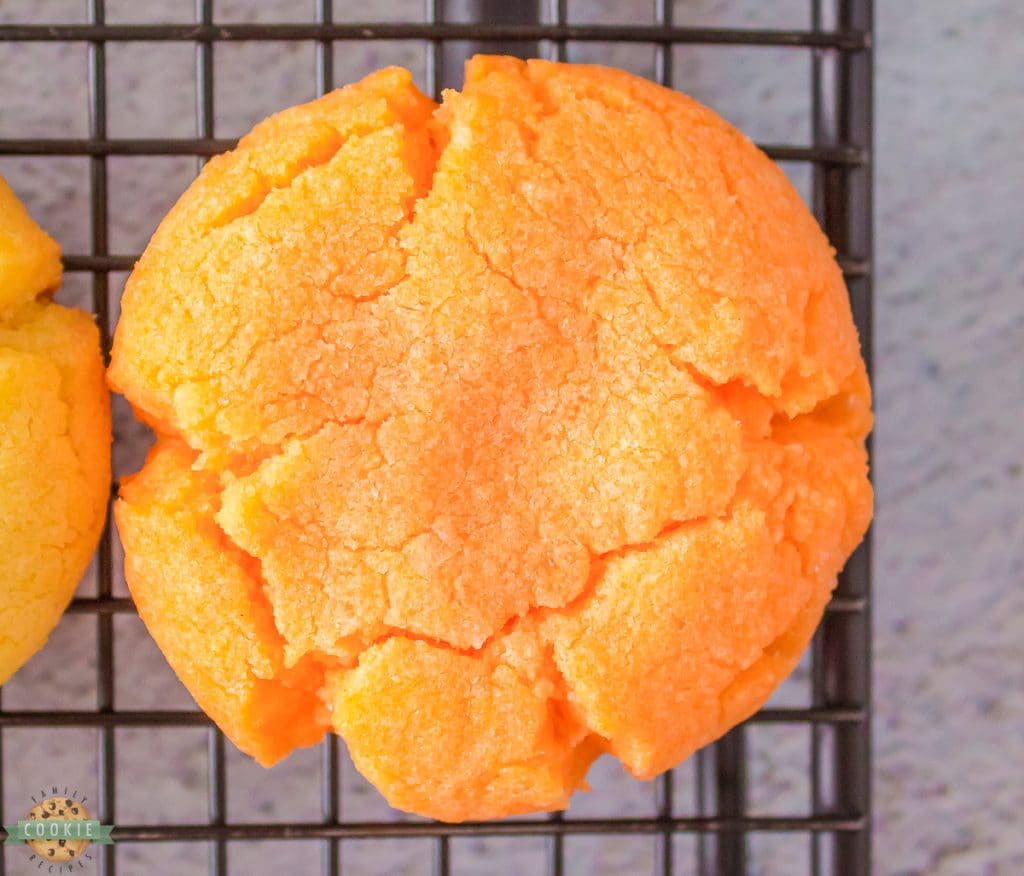 Can I freeze cookies made with jello?
Yes, these cookies freeze wonderfully. Simply place the cookies into an airtight container and freeze for up to three months. Let the cookies thaw on the counter before eating so that they are softer enough to bite into. This only takes a few minutes for a single cookie or two.


Two cute city girls on a horse, what could be more fun?! At least one of them managed to find some boots to wear!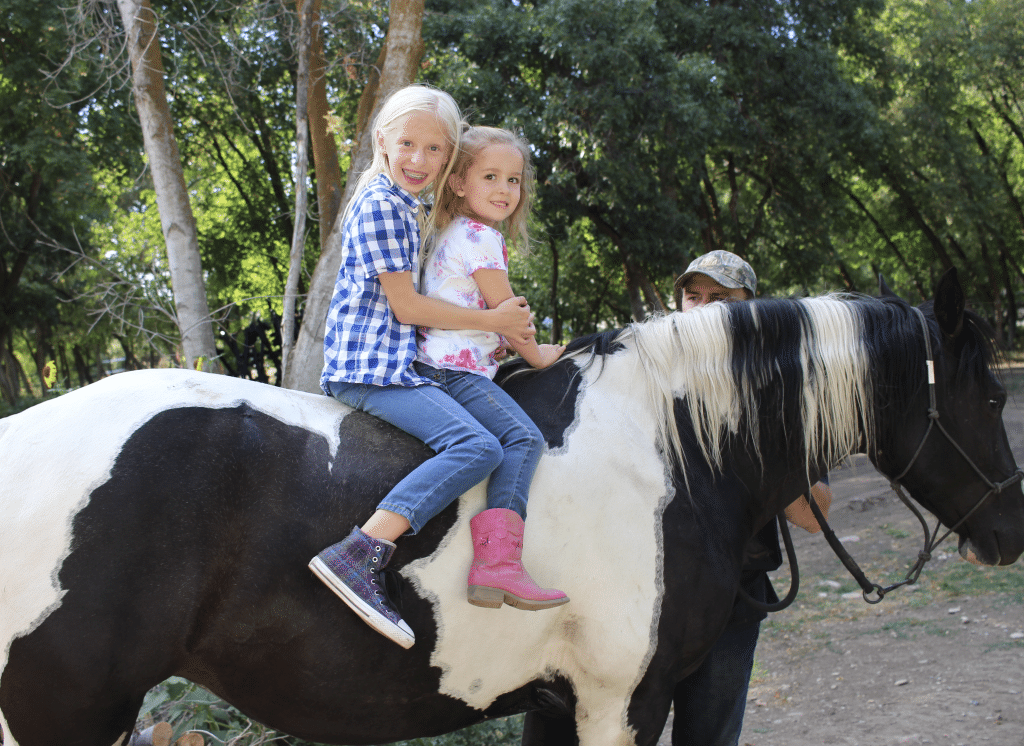 For more delicious Jello flavored cookies check out these tasty suggestions
You are going to love this simple cake mix jello cookie recipe. Made with just a few ingredients and steps these cookies come together quickly and easily making them a perfect treat for any occasion.