Vintage Cherry Jello cookies are a buttery, delicious cookie with lovely cherry flavor! Classic jello cookie recipe with maraschino cherries perfect for the holidays, or any occasion!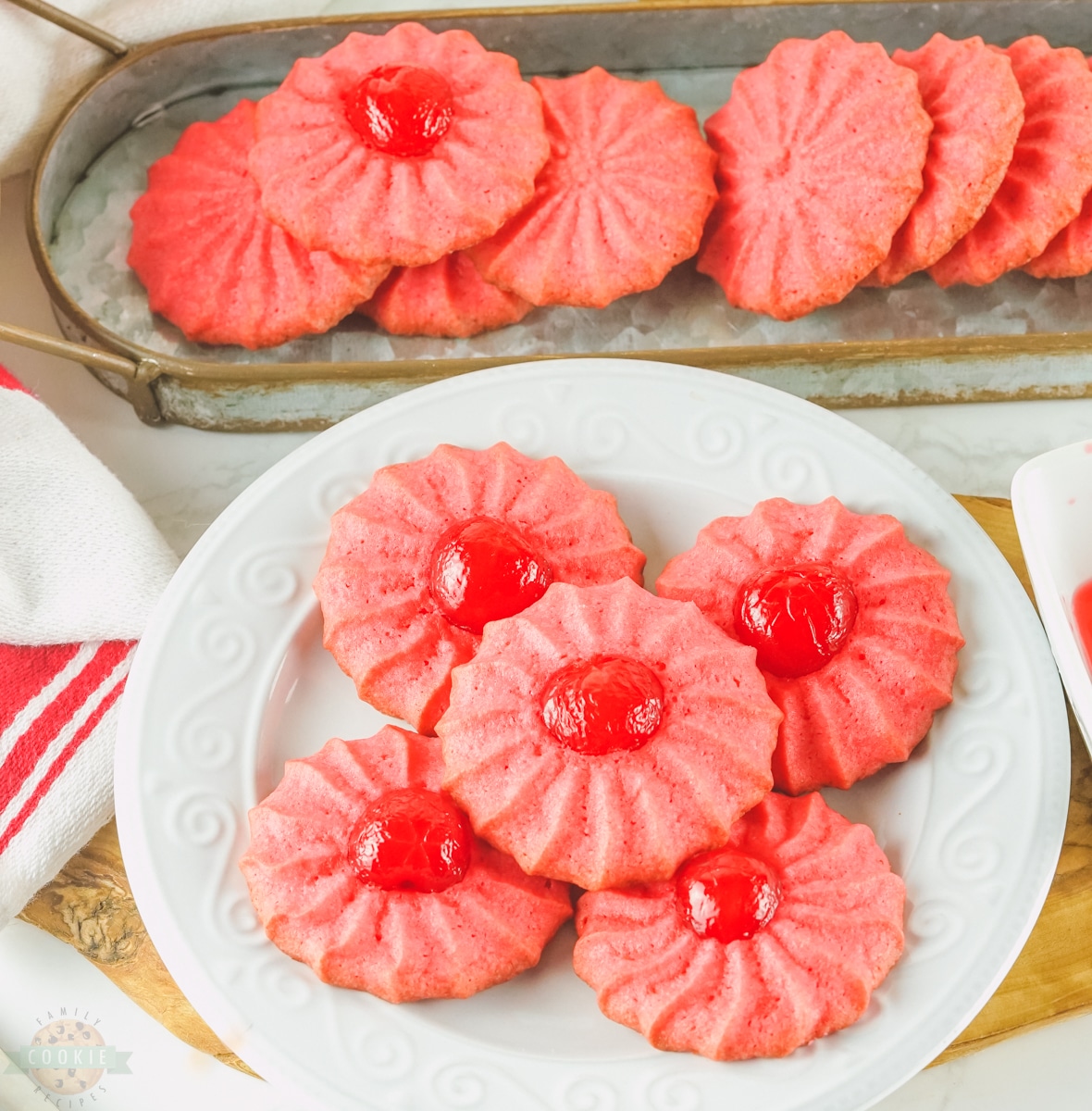 This jello cookie recipe is easy to make and so delicious to enjoy. You're going to love this treat because it's perfect for any occasion. Adding in the maraschino cherries definitely helps the cookies to get a nice burst of flavor but even if you leave out the cherries, the cookies still taste amazing by themselves.
Cookies made with jello
Jello helps to add both color and flavor to sugar cookies. We often use jello pudding mix in baked goods but using jello mix works just as great too. It helps to make a nice and chewy cookie that's perfect for any occasion, including a holiday cookie tray.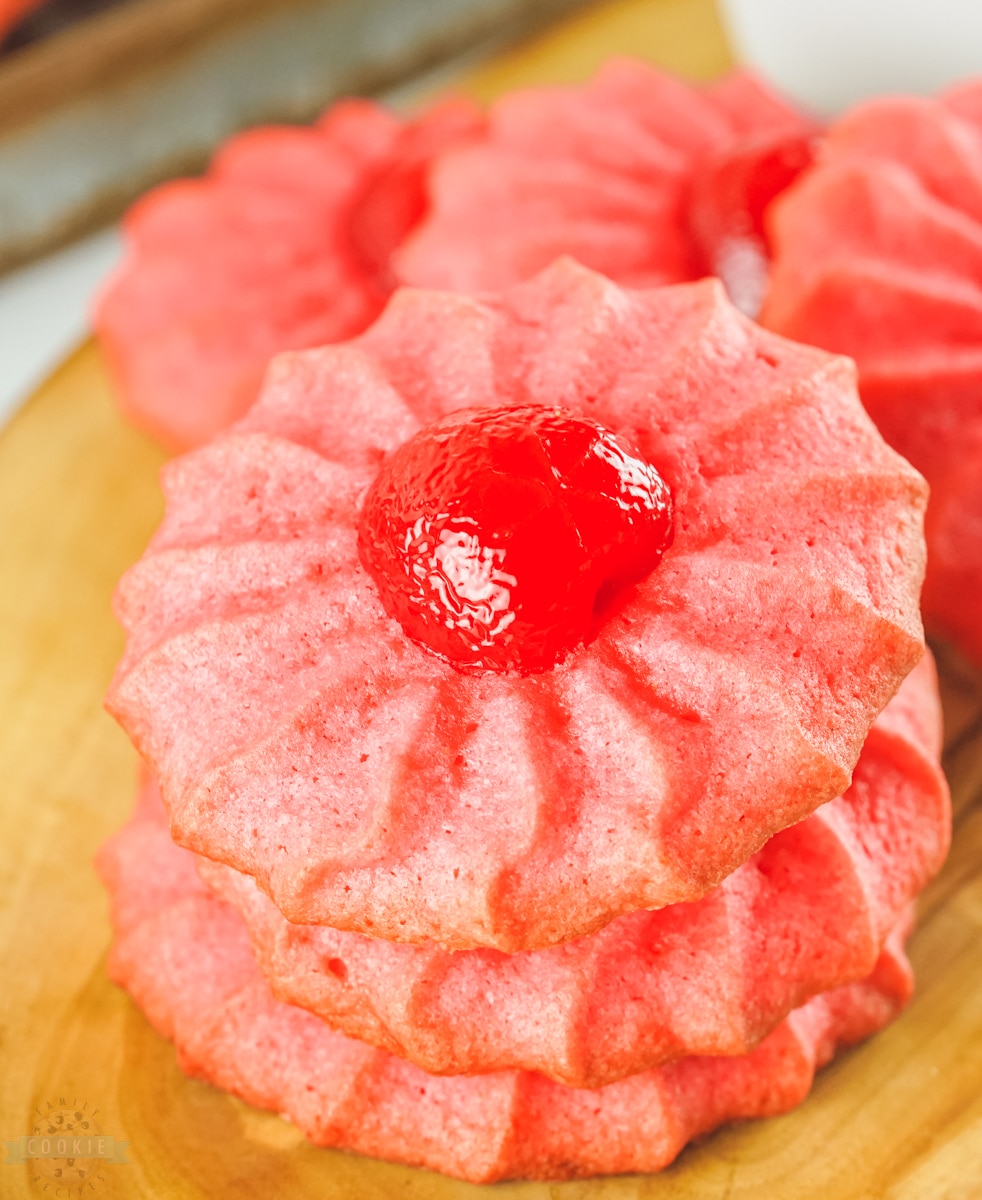 Jello sugar cookie ingredients
-Flour: The base of this cookie recipe is 2 cups of all-purpose flour.
-Egg: You will need 1 large egg to help bind together the cookie dough.
-Butter: 1 ½ sticks of butter (¾ cups) at room temperature will make the cookies rich and tasty.
-Sugar: To give our cookies some added sweetness we will need ½ cup of granulated sugar.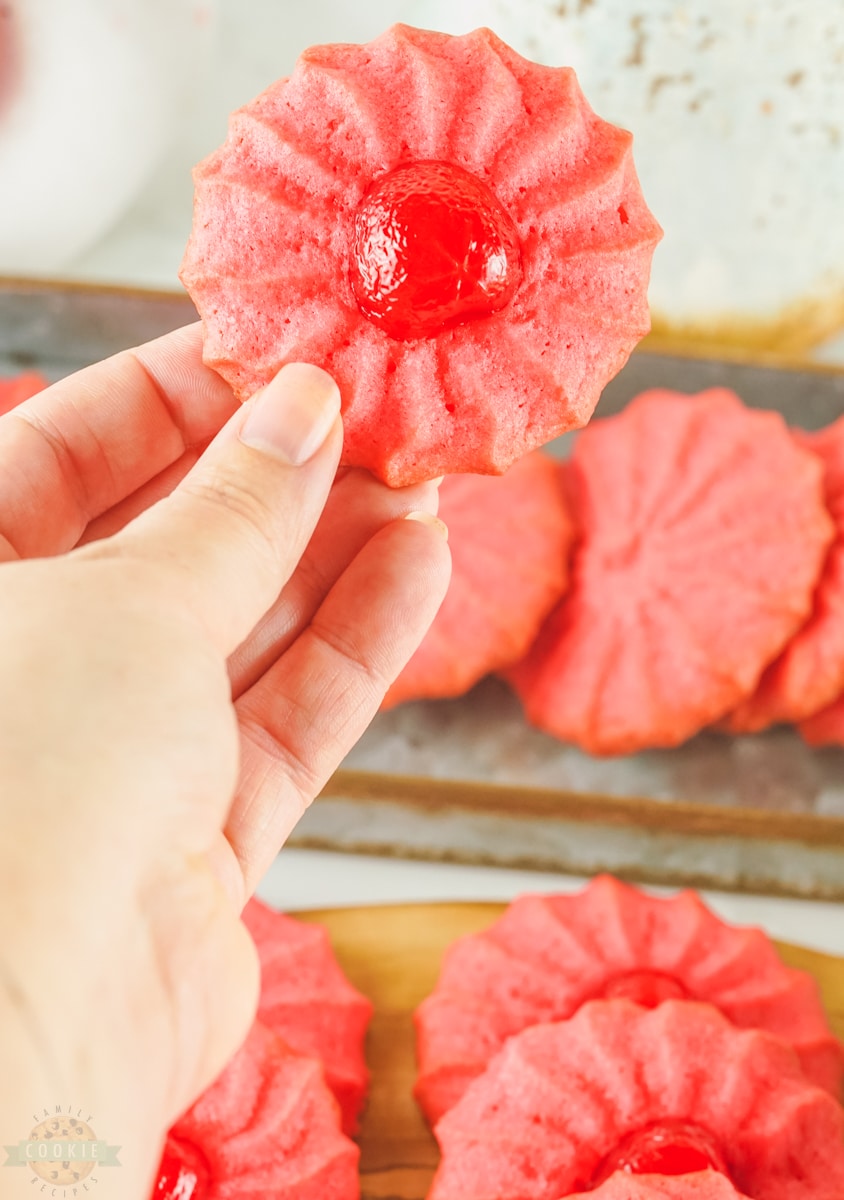 -Jello: You will need 1 box (3 ounces) of Cherry flavored Jell-o mix.
-Vanilla: Adding one tablespoon of vanilla extract will help to flavor our cookies well. A higher-quality vanilla will give you even more flavor, but use what you have on hand.
-Baking powder: Add in ½ teaspoon of baking powder for the cookies to leaven and puff up nicely.
-Cherries: This is an optional ingredient but if desired you can add in some halved maraschino cherries.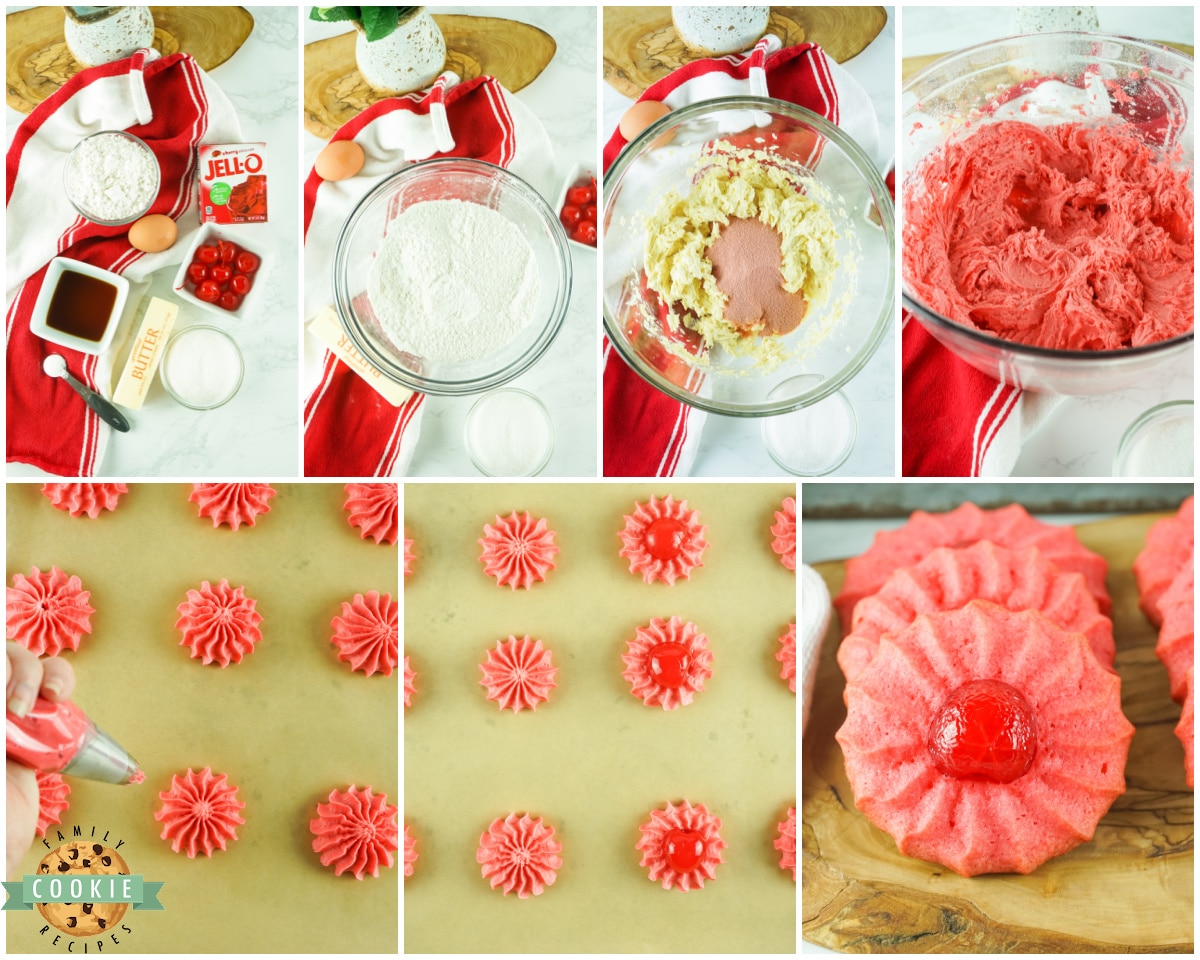 How to make cherry jello cookies
Preheat your oven to 400 degrees F and line a baking sheet with parchment paper.
Use a hand mixer in a large mixing bowl to cream together the butter and sugar for 1 minute.
Add in the egg and the vanilla extract, and then whip together the mixture for another minute.
Add in the jello powder mix and then mix together for another minute.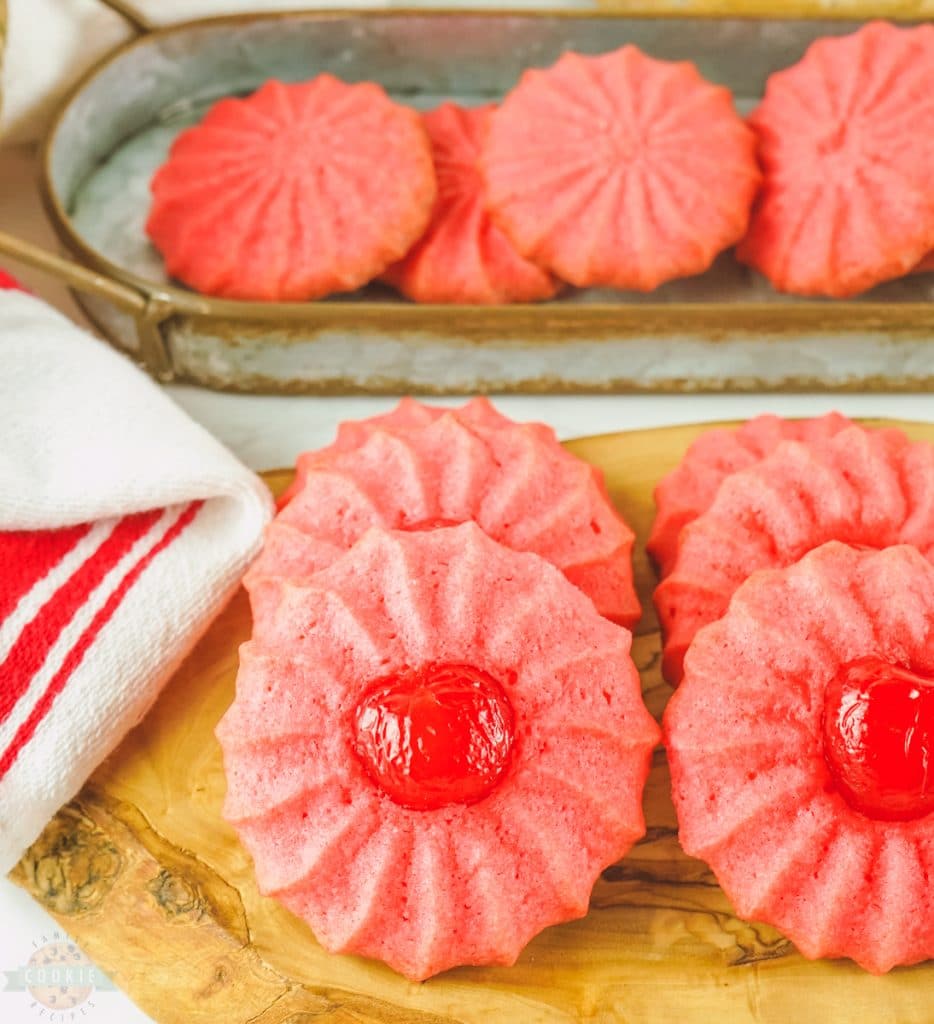 In a separate bowl, whisk together the flour and baking powder.
Combine the jello mixture with the flour mixture and mix together with the hand mixer until smooth.
Place the cookie mix into a frosting bag and use an Ateco #866 tip to place dollops of cookie dough about an inch apart on the prepared baking sheet.
Place a cherry in the center of each cookie dough dollop. Press it down lightly into the cookie dough.
Cook in the oven for 10 minutes and then remove from the oven. Leave the cookies on the pan to cool. Enjoy!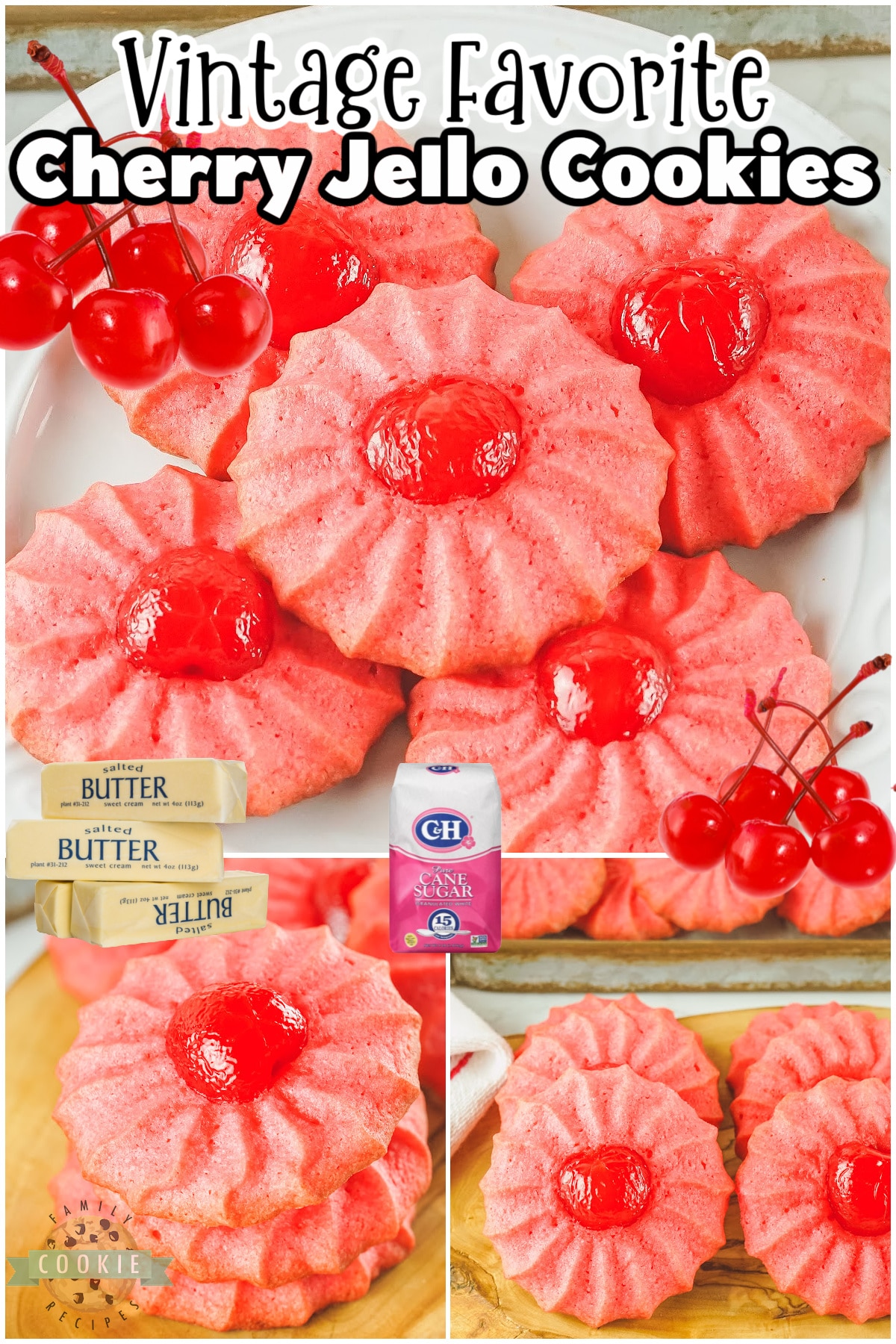 Can I use a different flavor of Jello?
Yes, these cookies will work great with other jello flavors too. Of course, the colors of the cookies will be different as well as the flavors but lemon or even strawberry flavored are two great options if you wanted more ideas.
Can I use a different frosting tip?
You can use any tip you like, you'll just want a bit bigger tip and not a tiny one. You can also make them in various shapes and sizes, just be sure to watch the cooking time with these changes.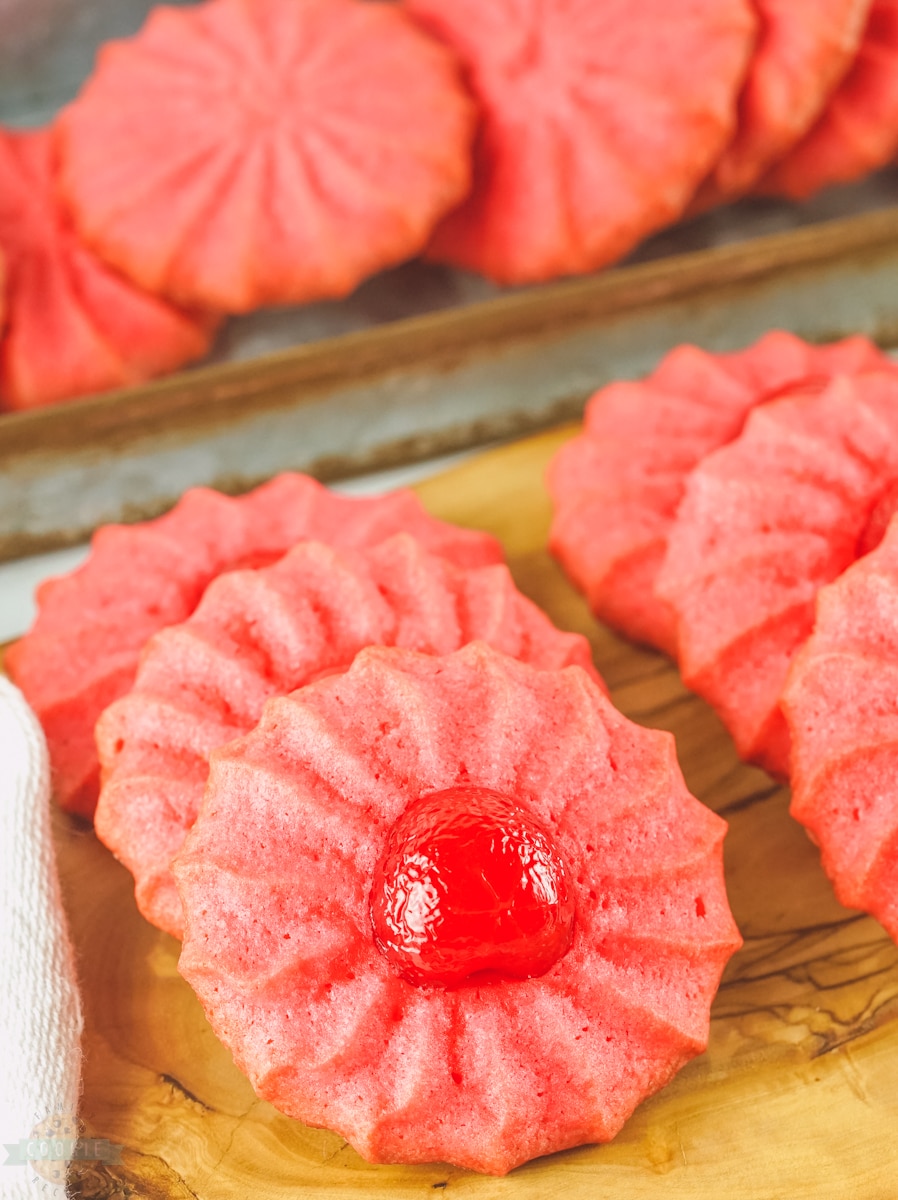 More cookie recipes like this:


Here's a throwback picture of my two daughters- aren't they so cute?! Oh man, the one on the right is a teenager now and the one on the left? Well, she kind of acts like a teenager! Ha! Mothering daughters is an absolute joy though, as much as they drive me crazy.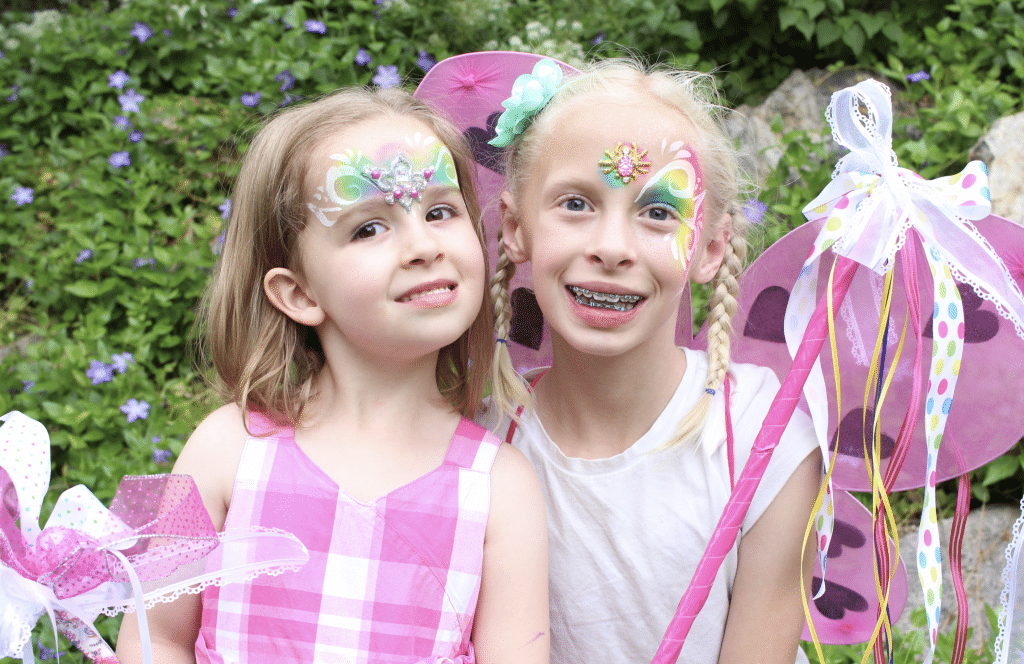 Whatever you do, DO NOT tell them I posted this! I'll never hear the end of it!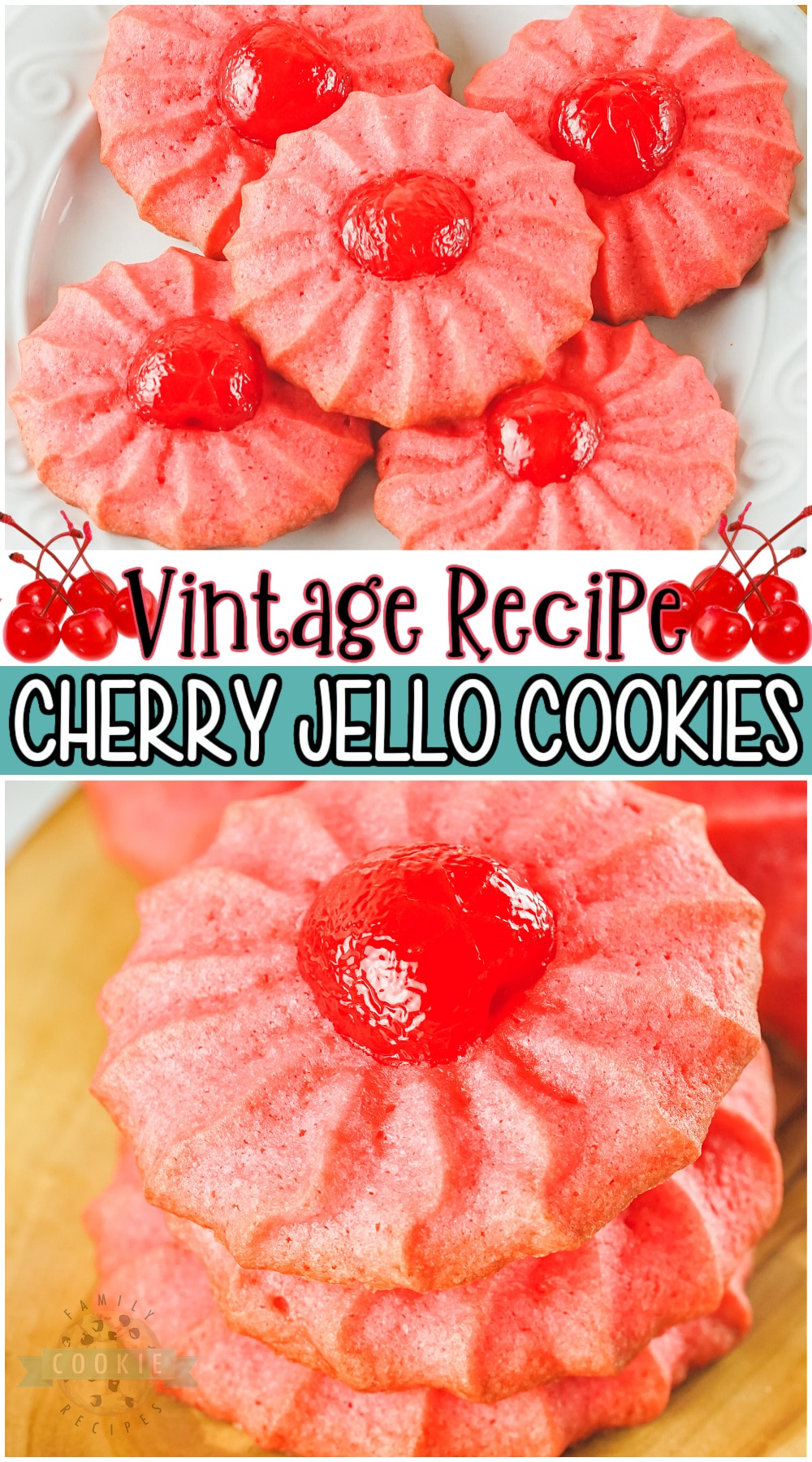 These jello sugar cookies are such a fun and easy treat to make that it's perfect for any occasion. Made with colorful jello mix and bursting with flavor, these cookies will soon become a big favorite!