Lemon Cut Out Sugar Cookies topped with a sweet royal icing tinted in darling Spring colors! Lovely sugar cookie recipe with a hint of lemon flavor!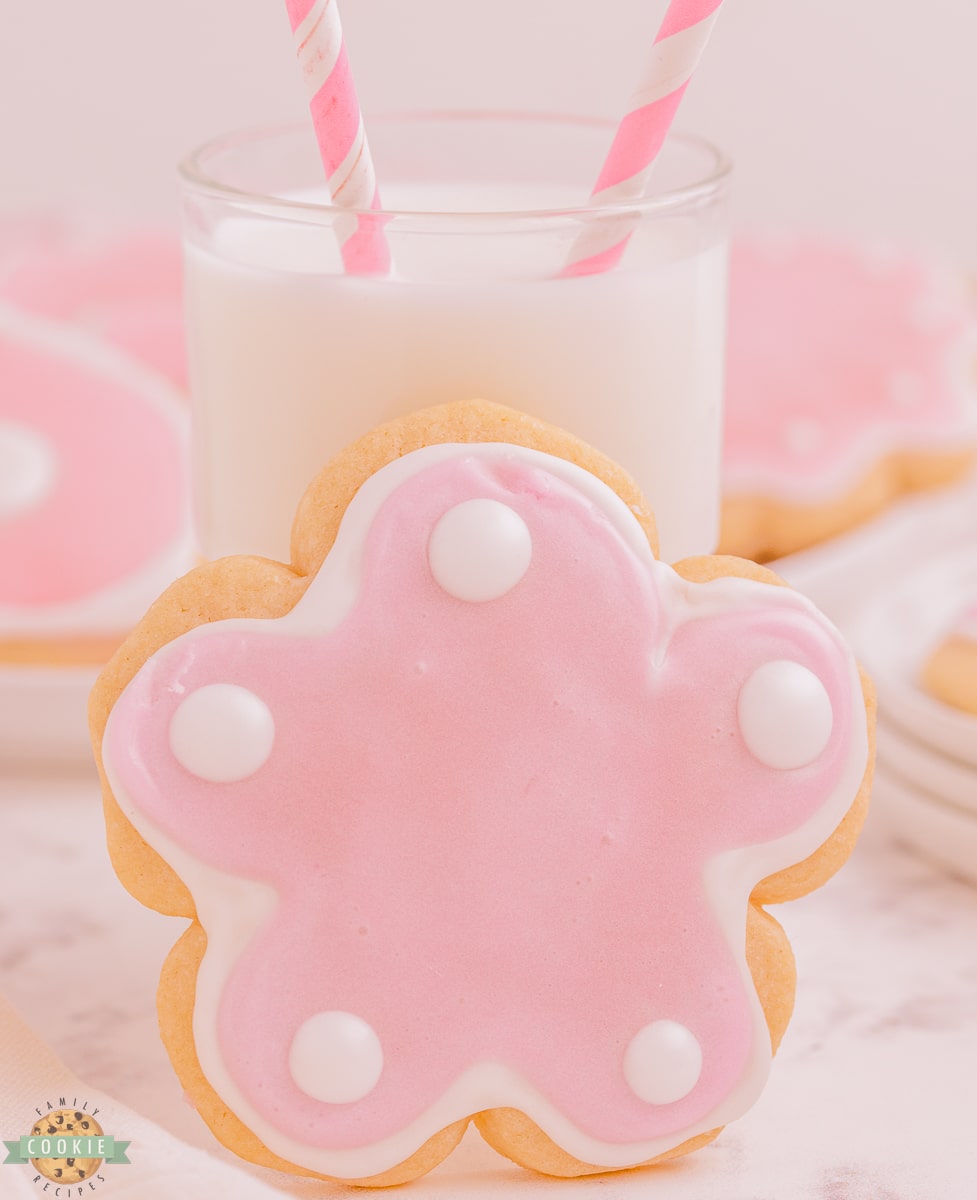 These lemon sugar cookies are so simple to whip together, most of the ingredients can likely be found in your kitchen. Be sure to top these treats with the amazing royal icing recipe for a delicious finishing touch!
Lemon Cookies with Royal Frosting
These simple and heavenly lemon sugar cookie seem to satisfy my craving for anything and everything lemon flavored. The subtle taste from the lemon juice is perfect, plus the addition of the lemon zest really helps strengthen the wonderful flavors. Making these cookies in the Spring time is always a great idea, Meyer lemons are ripe and ready to eat! Bring these cookies to your next family gathering or potluck party, they are sure to be a big hit with everyone!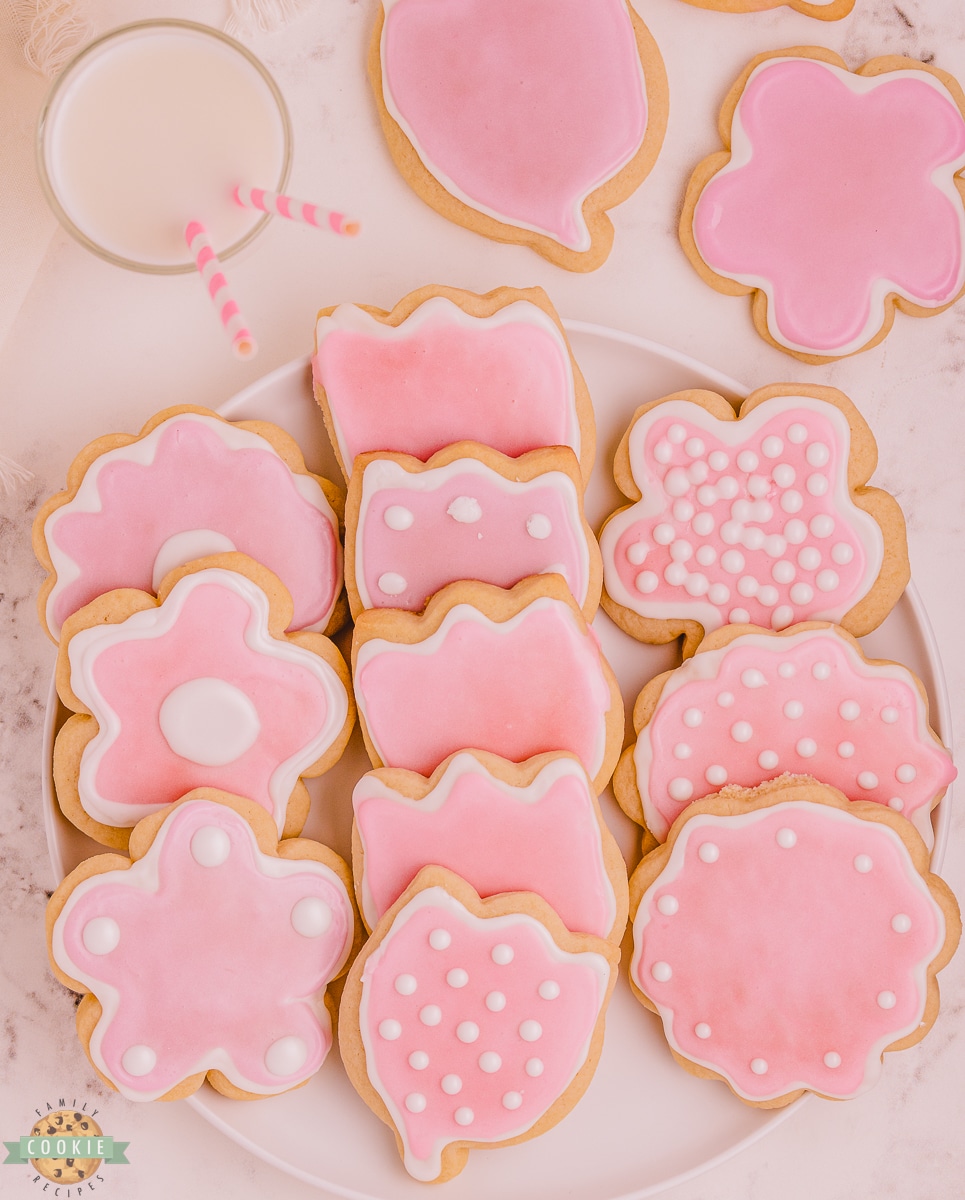 Why you'll love this Easy Lemon Cookie Recipe
Simple ingredients. What I love about this recipe is that all the ingredients are most likely already in my kitchen. It makes it so simple to whip up a batch on a whim and enjoy!
Luscious lemons! It is no secret I love all things lemons, the flavor is just so amazing. This recipe is packed with lemon flavors, from the zest to the juice, it's not overwhelming at all and relieves my lemon craving whenever the mood strikes!
Perfect for any occasion. Serve up these lemon sugar cookies for a baby shower, wedding reception or bridal party, birthday, etc. They really add a nice appearance at any table, especially when you add the colorful royal icing.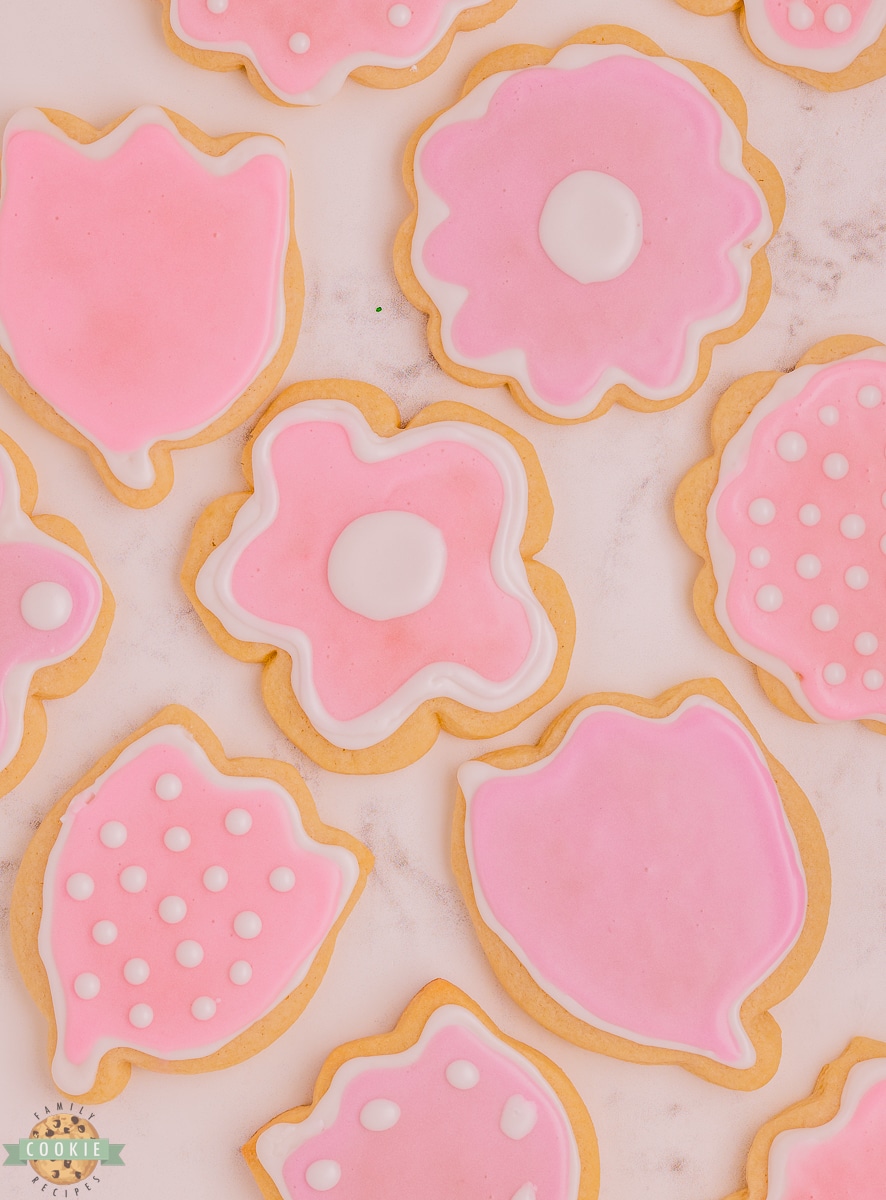 Ingredients for Lemon Sugar Cookie
Sugar: You will need 2 cups of sugar to make these cookies perfectly sweet and chewy.
Butter: To give these treats a wonderfully rich flavor, add in 1 cup of butter, softened.
Lemon zest: Use 1 TBSP of grated lemon zest to give these cookies amazing flavor.
Lemon juice: Add in ¼ cup of lemon juice for more incredible citrus taste in these amazing cookies.
Vanilla extract: To help enhance all the flavors in this recipe, use 1 teaspoon of vanilla extract.
Eggs: You need to include 2 eggs in this cookie dough for more great taste and texture.
Flour: The base of this cookie dough is 3 ½ cups of flour.
Salt: Balance the sweetness by adding in 1 tsp of salt in this cookie dough.
Baking soda: You will need to use 1 tsp of baking soda to help these cookies rise nicely as they bake.
Cream of tartar: To create soft, pillowy cookies, add in 1 tsp of cream of tartar.
Royal Icing Ingredients
Powder sugar: For the base of this delicious icing, you need 8 cups of powdered sugar (2 lbs).
Meringue powder: You will need 10 TBSP of meringue powder (or 4 eggs whites) to create a stable and thick icing.
Water: Adding ½ cup of water will give this icing a nice consistency.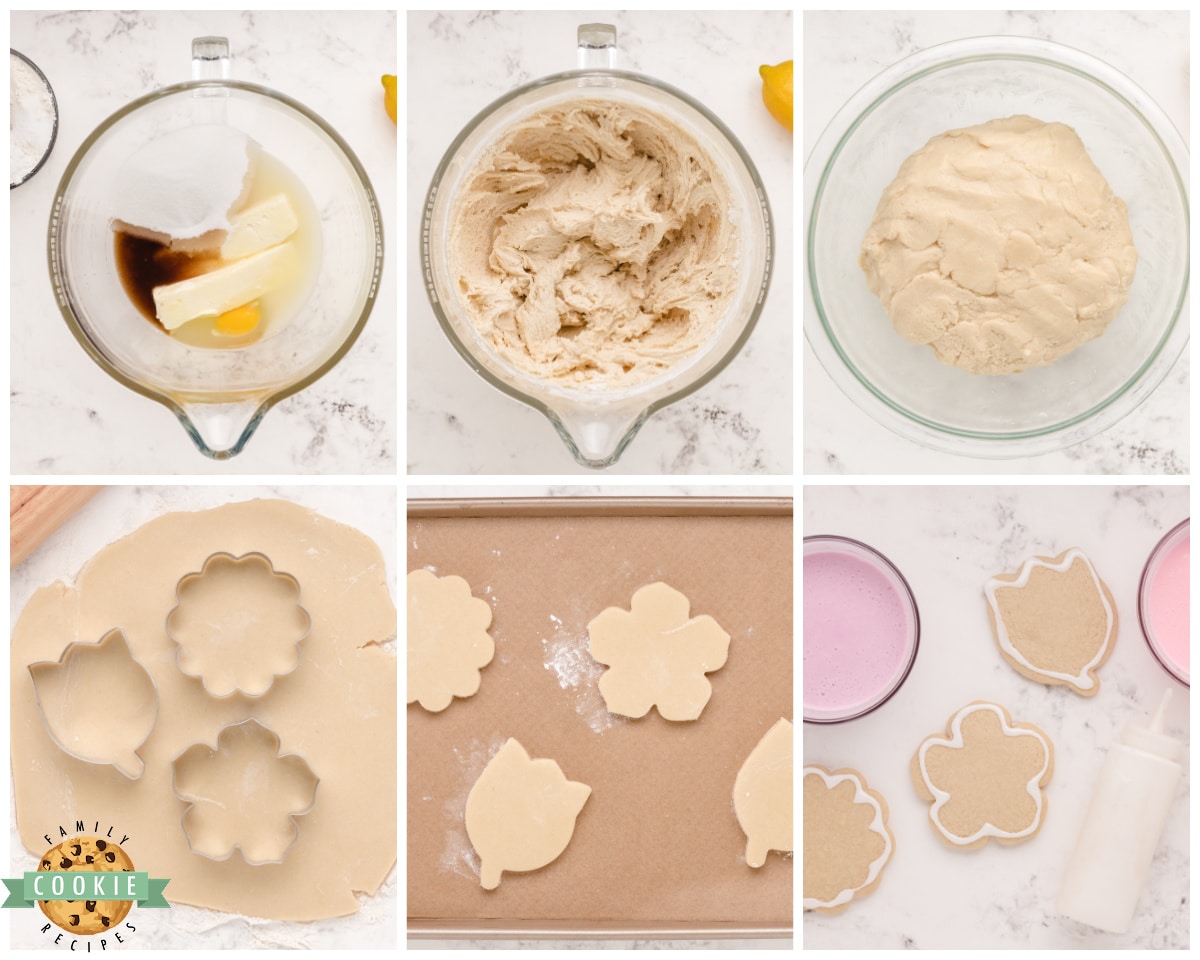 How to make Lemon Cut Out Sugar Cookies
Dough
In a mixing bowl, mix the sugar, butter, lemon zest, lemon juice, vanilla extract and eggs. Continue to stir until smooth, it may look a little curdled, but it will smooth out with the addition of the rest of the ingredients.
Next, in a separate bowl, whisk together the salt, baking soda, cream of tartar and flour. Proceed to pour the dry ingredients into the sugar mixture in batches, mixing between additions.
Once all ingredients have been mixed well, place the dough into a large ziplocked bag and place in the refrigerator. Let the cookie dough chill for at least one hour. I like to chill mine overnight, but an hour will suffice if you are eager to enjoy these treats.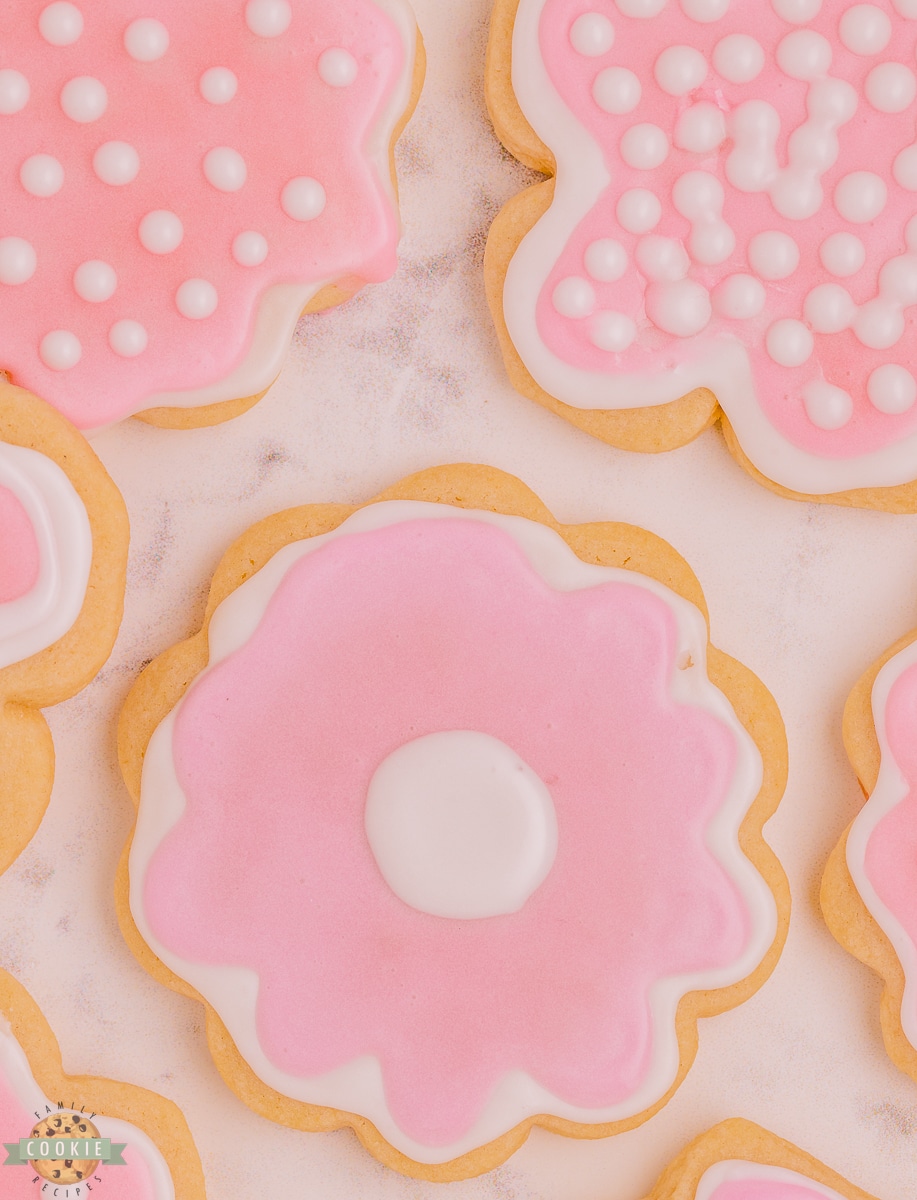 Bake
When you are ready to bake the cookies, get the oven preheating to 335°F. Then line baking trays with parchment paper or silicon mats and set aside.
You can either roll the cookie dough into 1-inch balls & dip them in granulated sugar or roll the dough out to about ¼" thickness on a floured surface and cut into shapes with cookie cutters.
Place the dough 2 inches apart on the prepared tray. Bake them in the oven for 10-12 minutes or just until the edges appear browned. Be careful not to overbake them.
Remove them from the oven and carefully place them on a cooling rack. Allow them to completely cool before frosting them.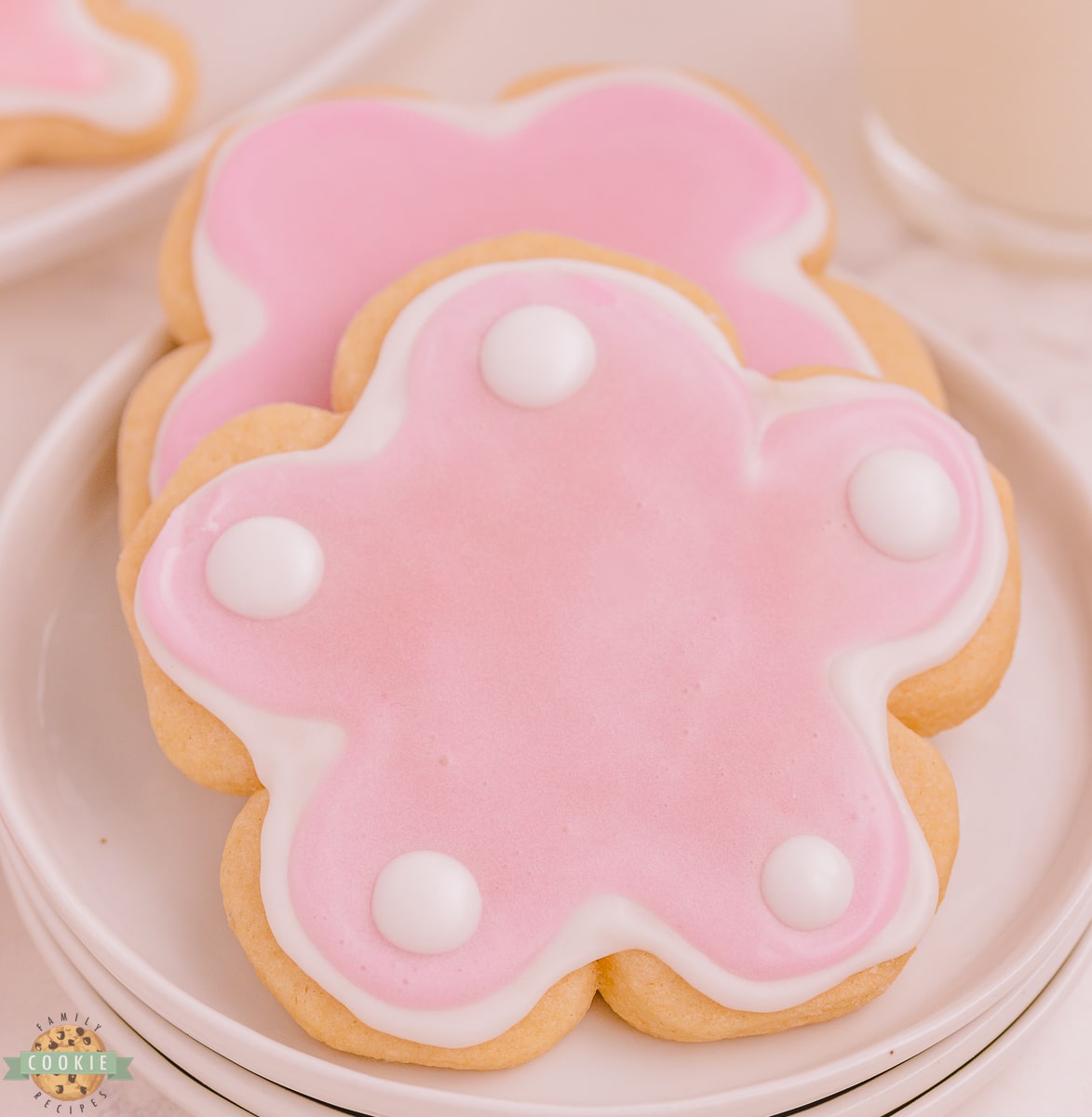 Royal Icing
Using a blender, combine the powder sugar, meringue powder (or eggs whites), and water. Blend and mix for approximately 5 minutes. This makes a thicker frosting consistency, which will be used for the border of the cookie. Transfer about ⅓ of the icing to a piping bag. We use this (white frosting) for a dam to hold in the thinner frosting that you use to flood the cookie with (pink and purple). You can also make them the same color if you'd like.
With the remaining frosting, add about 2 tablespoons – ¼ cup more of water to the remaining icing in the blender. Blend again until smooth.
Transfer the icing to bowls and add food coloring to create the colors you'd like.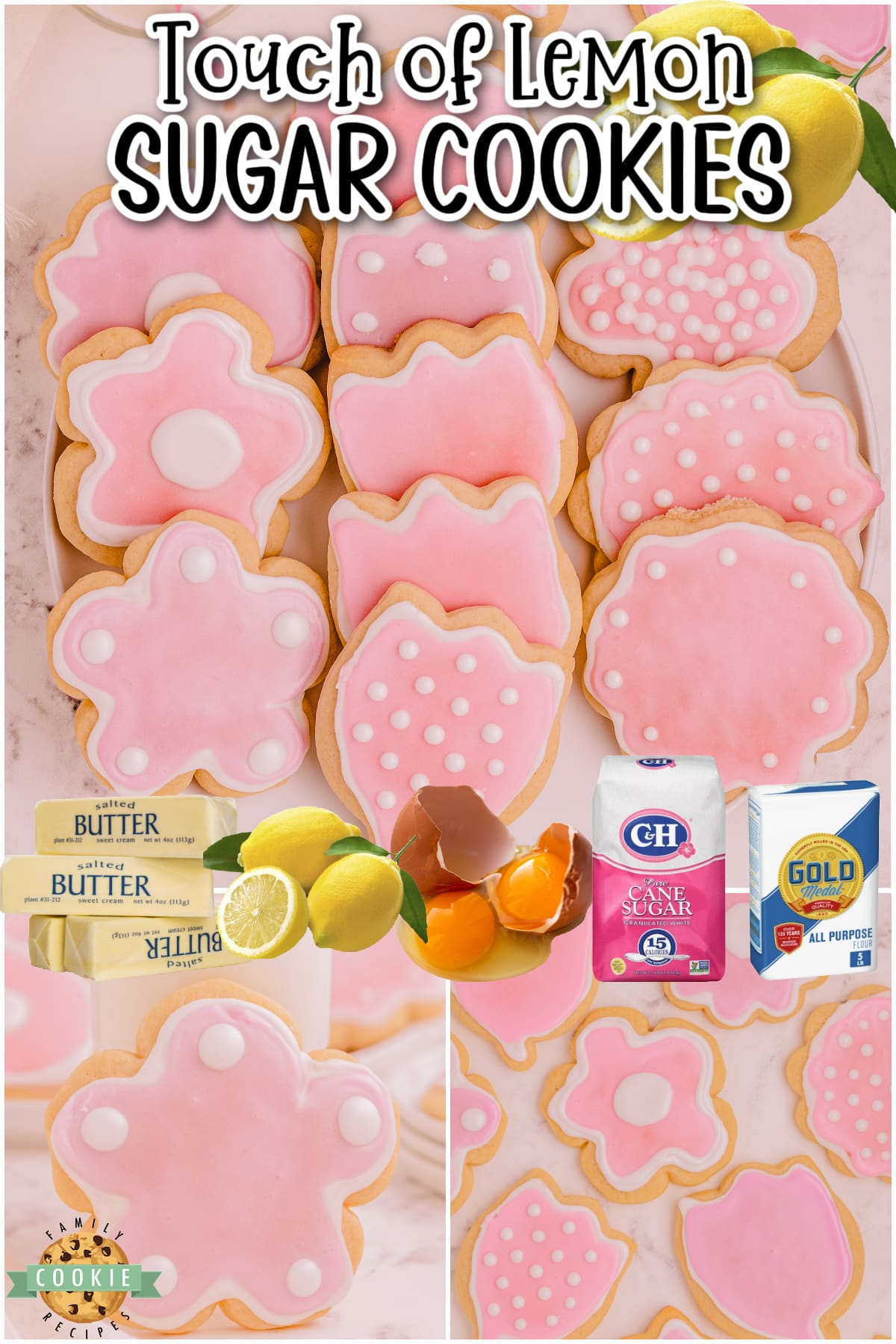 Decorate
Using the thicker frosting (white), create a border around the cookie. Fill in with the thinner frosting (pink or purple). When filling in the cookies with icing, use a small amount of icing at first and spread it around. Using too much icing will cause the dam to break, so to speak! Use the thicker frosting (white) to create details in the cookie.
Allow the frosting to completely dry before plating them. This could take a couple of hours, but you can also place them in the fridge to harden.
Serve and enjoy!
HOW LONG ARE FROSTED LEMON COOKIES GOOD FOR?
These frosted cookies can be kept covered in the fridge for up to 5 days. I recommend eating them within 2 to 3 days for the best tasting results as the cookies will soften and possibly become soggy after a few days thanks to the moisture in the frosting.
HOW DO I KNOW WHEN THE COOKIE IS DONE BAKING?
The cookie will look just barely golden around the edges and the top may even look a little undone, but as the cookie sits and cools in the pan, the baking process will finish. The most important thing is that the top of the cookie doesn't look glossy, wet, or like raw cookie dough.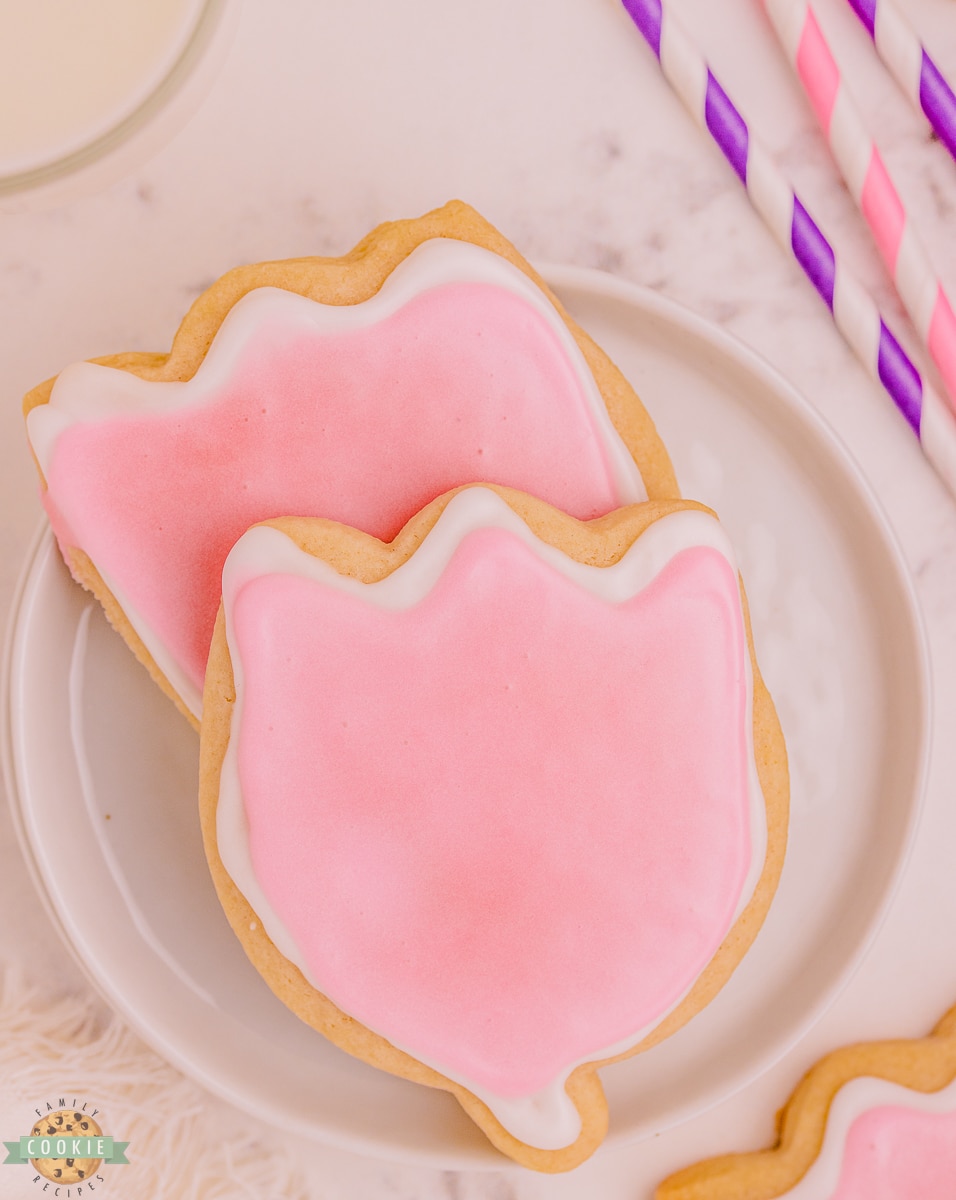 WHAT IS LEMON ZEST?
Lemon zest is small bits of the outside rind of lemons. It is used in recipes to add a stronger lemon flavor. You can get lemon zest by grating the rind off a lemon using a fine cheese grater or lemon zester. Grate zest into a bowl, then measure it out as needed using measuring spoons.
HOW DO YOU SOFTEN BUTTER?
I like to soften butter by using the defrost function on my microwave. If you need the full 1/2 cup cube of butter, you can leave it in the paper wrapper, otherwise, place the amount of butter you need in a glass or porcelain bowl. I use the lowest defrost setting on my microwave and just let it run for 20 seconds. Check the butter and see how soft it is by pressing it with a rubber scraper. If it is still not soft to the touch, meaning it doesn't indent when you press into it, let it warm for another 5-10 seconds. Watch it closely! Butter softens very quickly.


This cute boy just started playing basketball and won his first medal ever- 2nd place in a basketball tournament! He wore the medal to school for days- I loved it!!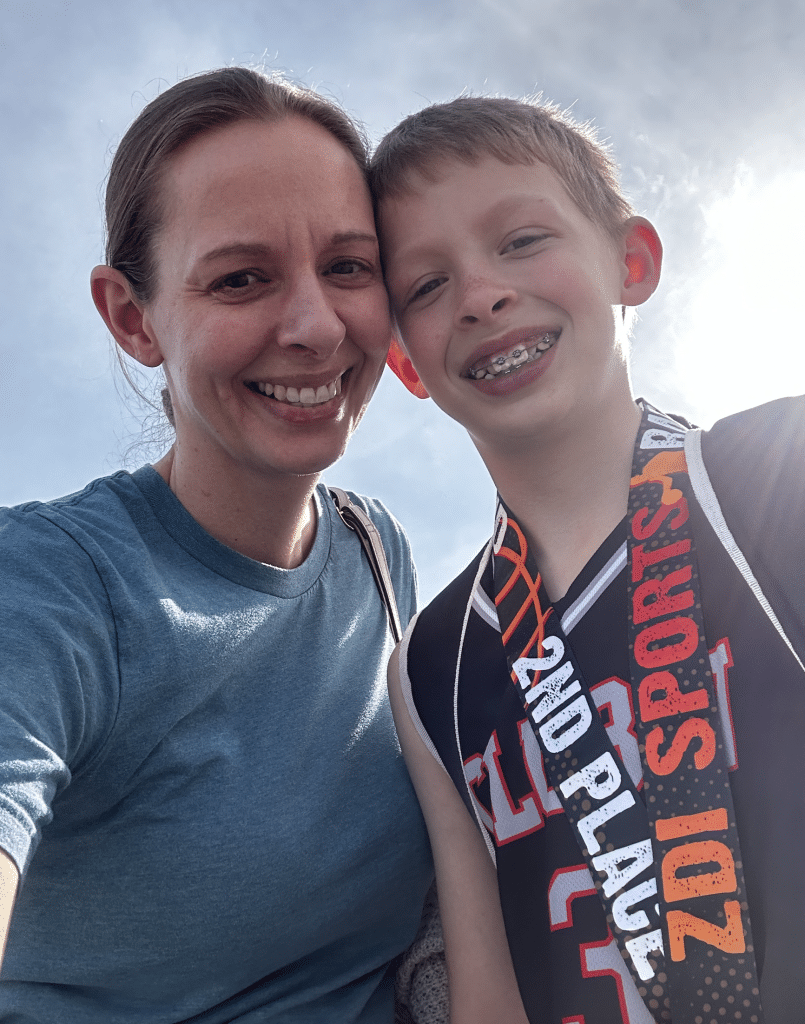 Need more fruit cookies recipes? Try some of these!
Lemon Cut Out Sugar Cookies are topped with a lovely royal icing colored with amazing Spring colors! This incredible sugar cookie recipe is made with hints of lemon flavor!