Maple Donut Cookies are soft & pillowy donut-shaped cookies with a lovely maple glaze topping. Everything you love about maple donuts, only in cookie form!
Our family has always loved maple bars, so when I had the idea to make maple donut cookies, I was so exited to test the process out! I used my Soft Buttermilk Sugar Cookie dough recipe because unlike other donut cookies, where you cut out donut shapes from traditional sugar cookie dough, I wanted these to really resemble donuts in taste and texture. The result? OMG! They're incredible- maple bar lovers rejoice, because I'm about to introduce you to your new favorite cookie! They're soft and pillowy, perfectly sweet cookies with a lovely soft maple glaze topping. Sprinkles are optional but super fun! Be sure to read my notes and watch the video. Maple Donut Cookies aren't difficult to make, but the dough is a bit sticky, so I give tips on managing it better.
How to make sugar cookie dough
Making great sugar cookies begins with a great recipe and this one is fantastic. Gather your ingredients and start by adding the wet ingredients in the order shown in the recipe below. Then combine your dry ingredients and slowly work them into the butter mixture. Please don't skip the next step- you MUST chill this dough! I recommend chilling it for at least an hour, as well as in between batches of cookies.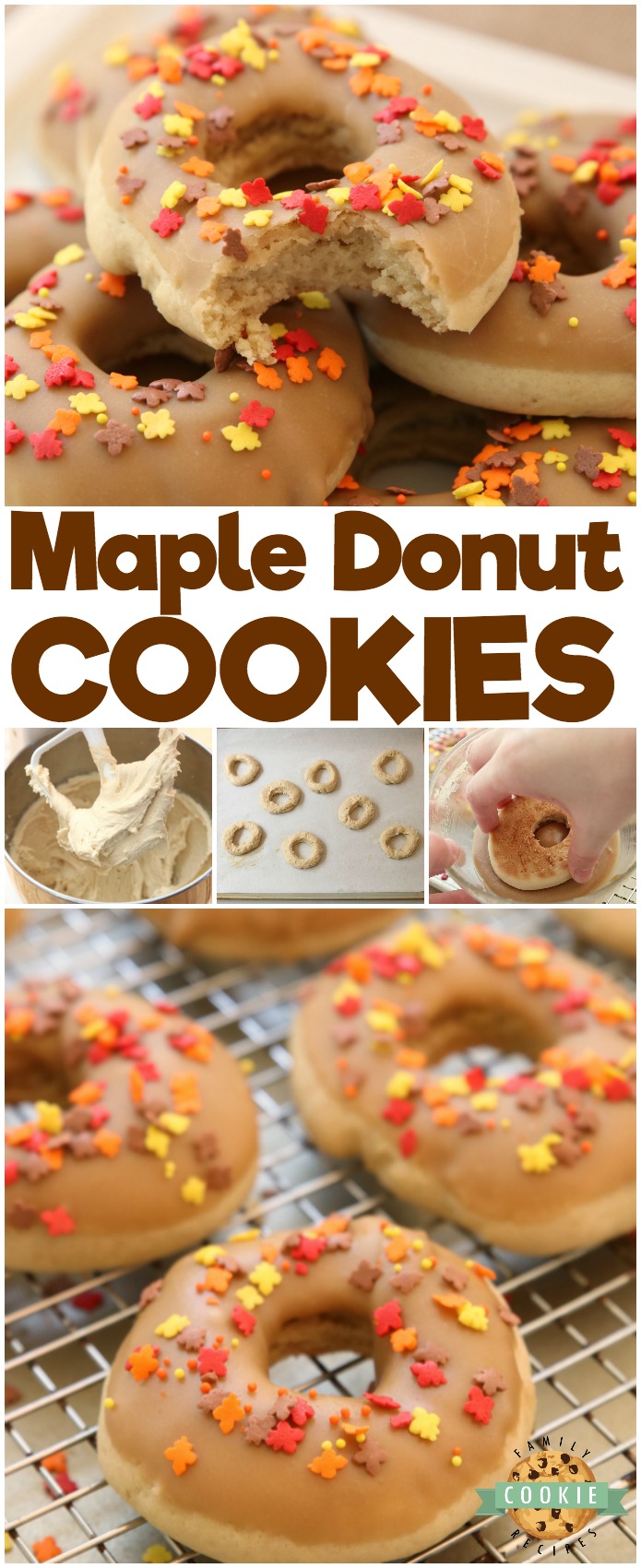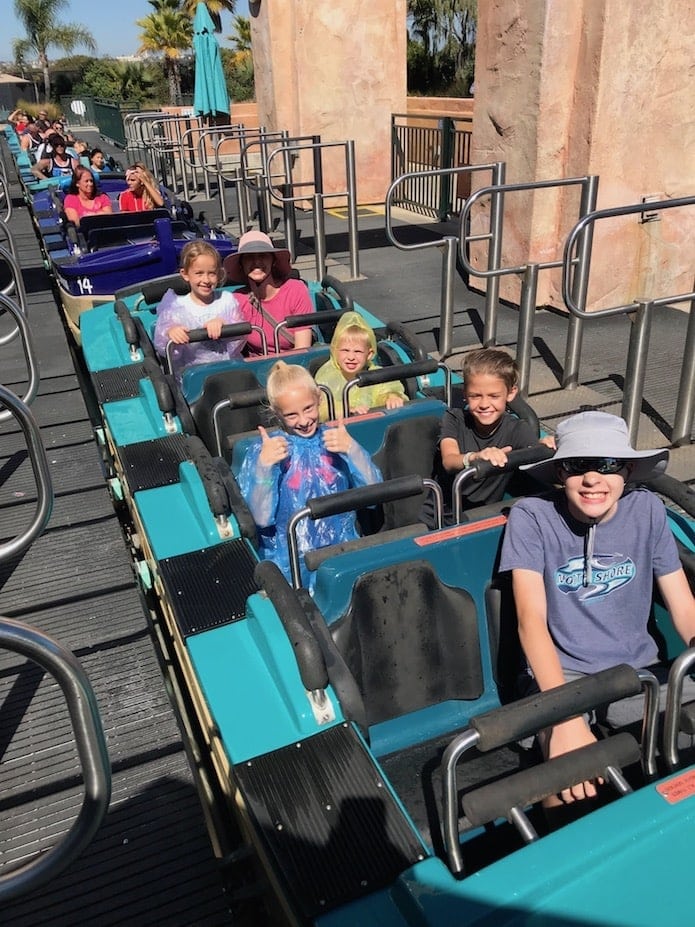 In a family of 7, you can guess how difficult it is to find an activity everyone enjoys. Even if we all agree on something, it seems like someone is always disagreeable for whatever reason. This summer it was so fun finding those amusement park rides that everyone wanted to go on. This is one of them! We got a bit wet and my youngest wasn't too thrilled at the fast downhill, but here we are all smiles beforehand, and we were still all smiles afterwards. Even months later they're still talking about this ride. My mama heart is so happy during these kinds of experiences!