Banana Bread Cookies are soft, sweet cookies made with ripe bananas and topped with a simple vanilla glaze. They're everything you love about Banana Bread, but in cookie form!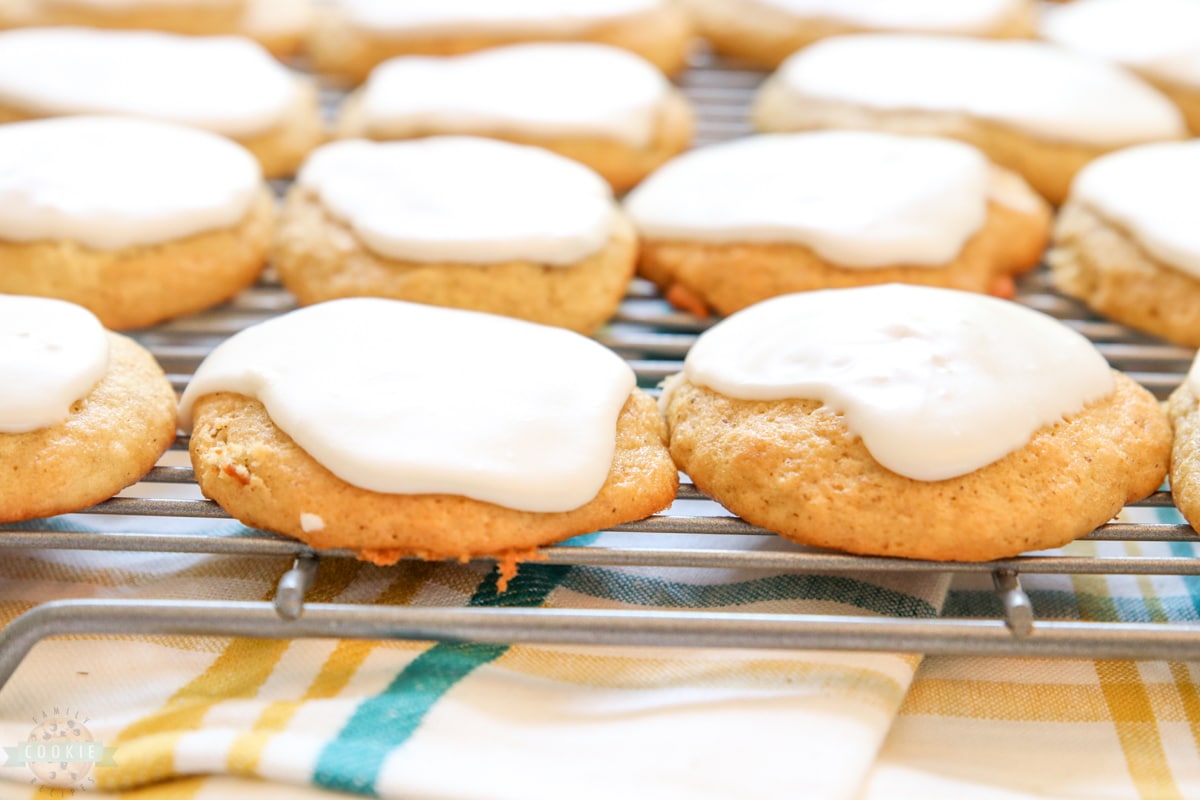 Banana Bread Cookies are an easy way to get delicious banana bread in a portable form. Made with real bananas and then topped with a simple icing, these cookies are a sweet treat you will soon crave.
Simple banana bread cookies
Banana bread is a delicious treat on its own, but turning it into little cookies is like turning them into fluffy pillowy muffin tops of awesome. You're going to love these easy banana bread cookies with every bite but make sure to have enough patience to hold off until after the icing is on top. You'll thank me later. 😉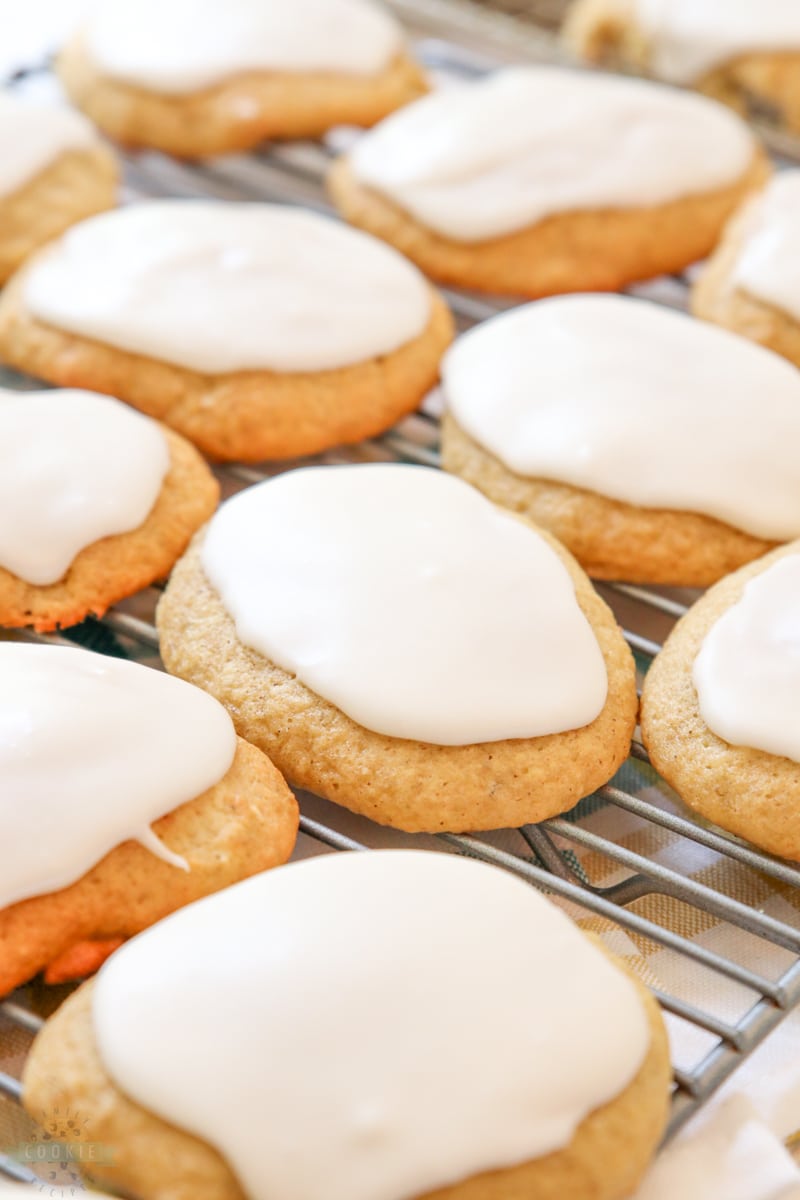 Banana cookie ingredients
-Shortening: You need ¾ cups of butter flavored shortening for the cookies. This will give them fats needed to stay moist while helping them to hold shape as they bake. You can use half real butter & half shortening, but I don't recommend subbing in ALL butter as it really changes the texture of the cookies.
-Sugar: Adding 1 ½ cups of brown sugar (packed) will give us a deeper flavor and a great sweetness in every bite.
-Eggs: To bind together the cookies well you will need to use 3 eggs.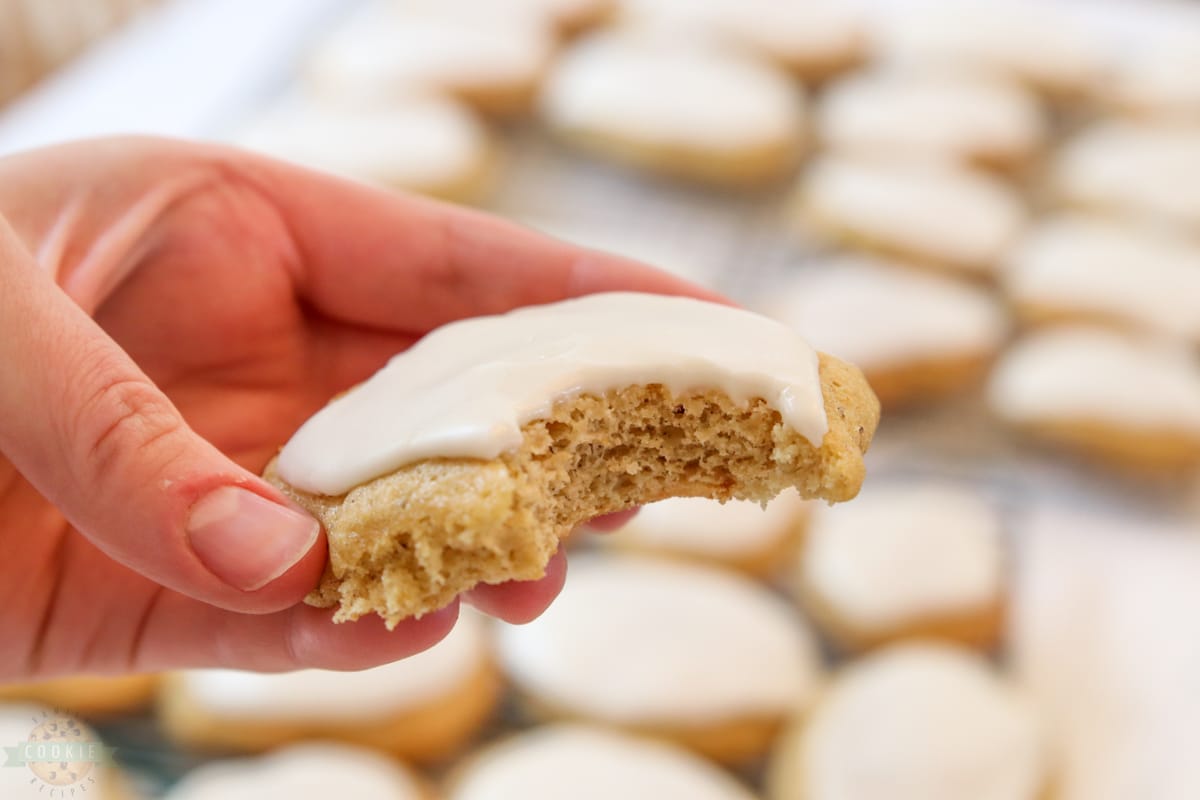 -Bananas: We want our cookies to have a strong banana flavor, so use 2 cups of mashed bananas. This is about 4-5 ripe bananas.
-Flour: The base of our cookie dough recipe is 3 cups of all purpose flour.
-Leavening agents: You will need 1 tablespoon of baking powder and ½ teaspoon of baking soda to get your cookies to puff up and rise beautifully as they bake.
-Salt: To help enhance all of the flavors we have going on, we need ½ teaspoon of salt in the cookie dough.
-Spices: Add in ½ teaspoon of ground cloves and 1 teaspoon of ground cinnamon to spice our cookies wonderfully and make them taste more like banana bread.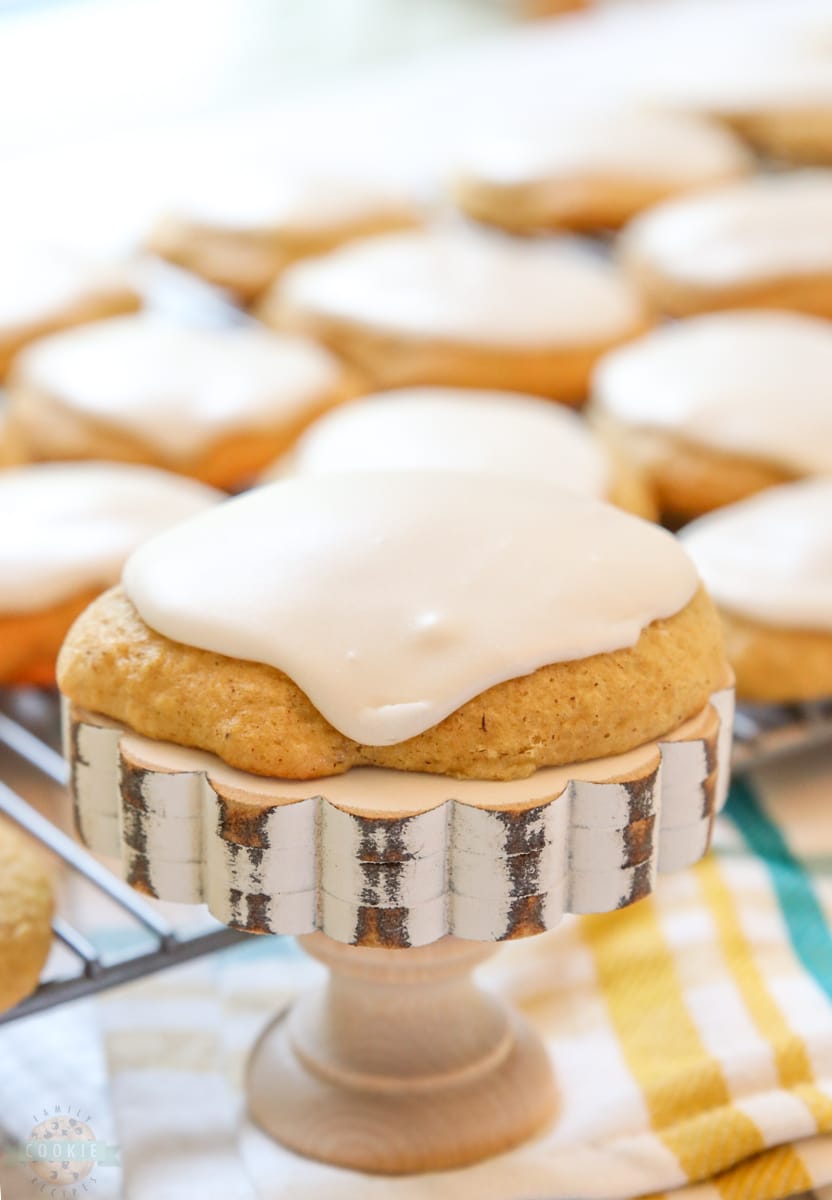 For the icing, you will need:
-Butter: You will need 2 tablespoons of melted butter to make our icing taste nice and rich.
-Vanilla: To flavor our icing, use 2 teaspoons of vanilla extract. A high quality vanilla will have stronger results, but use what you have on hand.
-Hot water: You will need 2-5 tablespoons of hot water to bring the icing to the perfect consistency but the actual amount needed may vary depending on preferences.
-Powdered sugar: The base of our icing is 4 cups of powdered sugar. This will keep it smooth and sweet.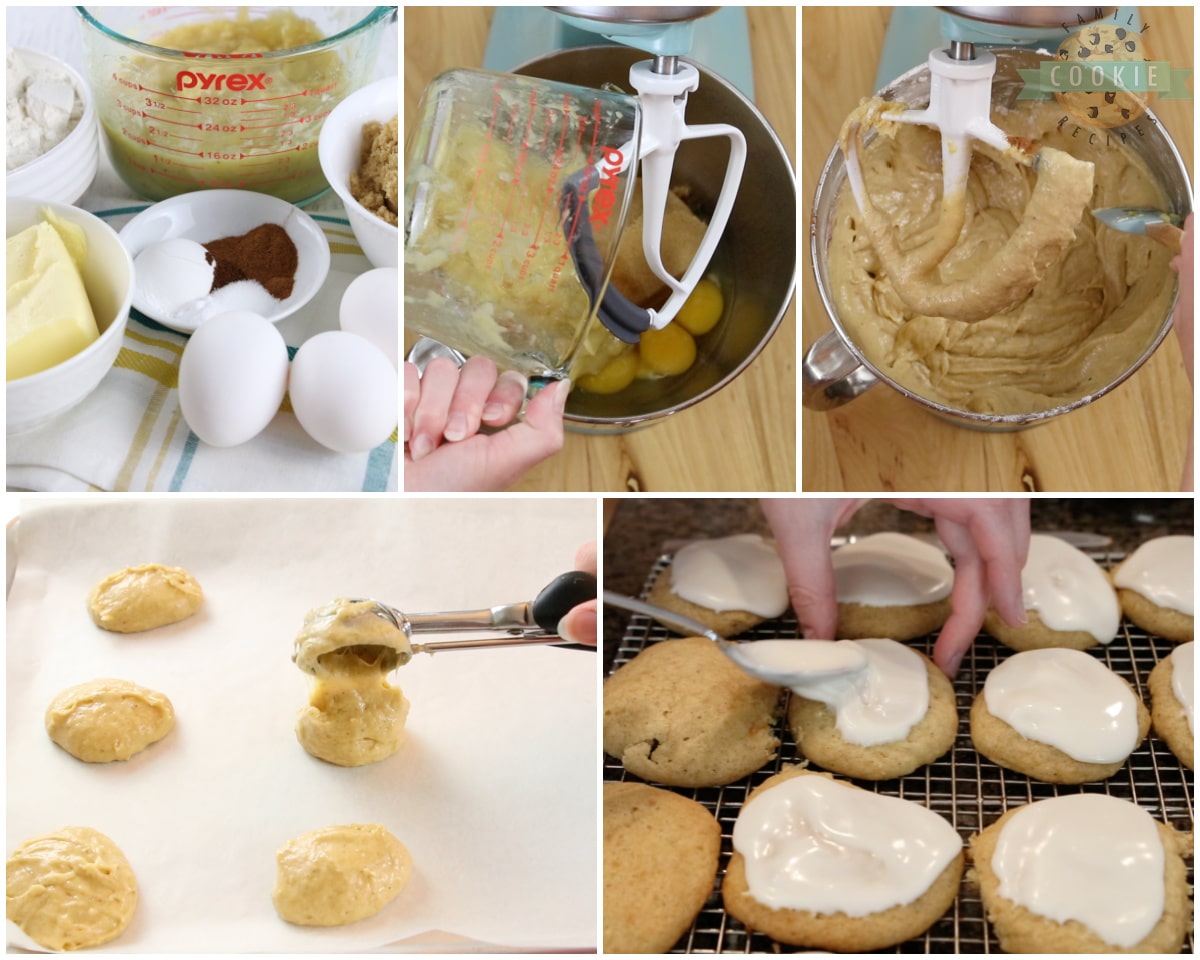 How to make banana bread cookies
Preheat your oven to 375 degrees F and line 2 baking sheets with parchment paper and set aside.
In a large mixing bowl, cream together the brown sugar and shortening until fluffy and light.
Add in your mashed bananas and eggs, and mix again.
In another bowl, whisk together the dry ingredients.
Add ⅓ of the dry ingredients to the banana mixture and then stir. Add in the remaining flour mixture dividing it into 2 more intervals and stirring between each addition.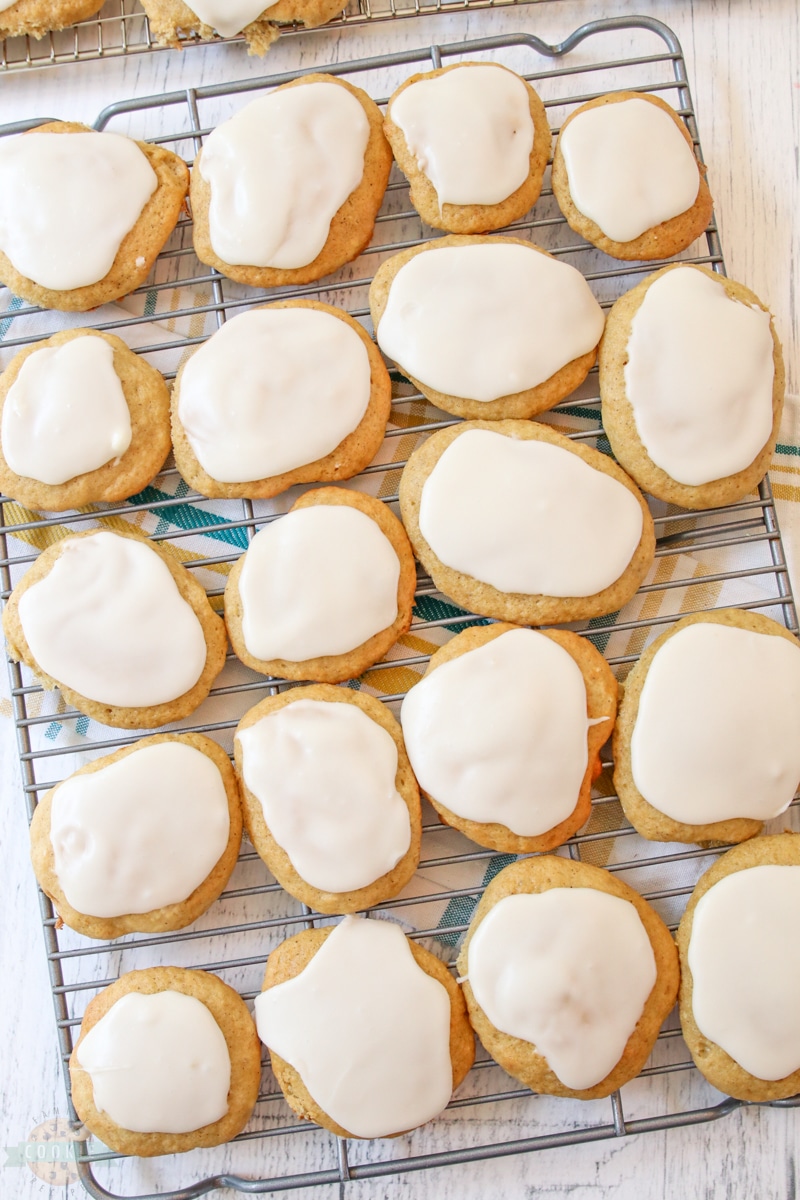 Scoop out the dough into 1 ½ tablespoon-sized scoops and place onto your prepared baking sheets.
Bake for 10-12 minutes and allow to cool for 5 minutes on the pan before transferring to a cooling rack. The cookies will be soft.
Prepare the icing in another bowl while the cookies are baking by whisking together the melted butter, vanilla, and hot water together. Then add in the powdered sugar. Add more hot water as needed to get a smooth and spreadable consistency.
The icing should be thick enough not to run off of the cookies.
Spoon the icing over the cookies and allow to cool and set. Enjoy!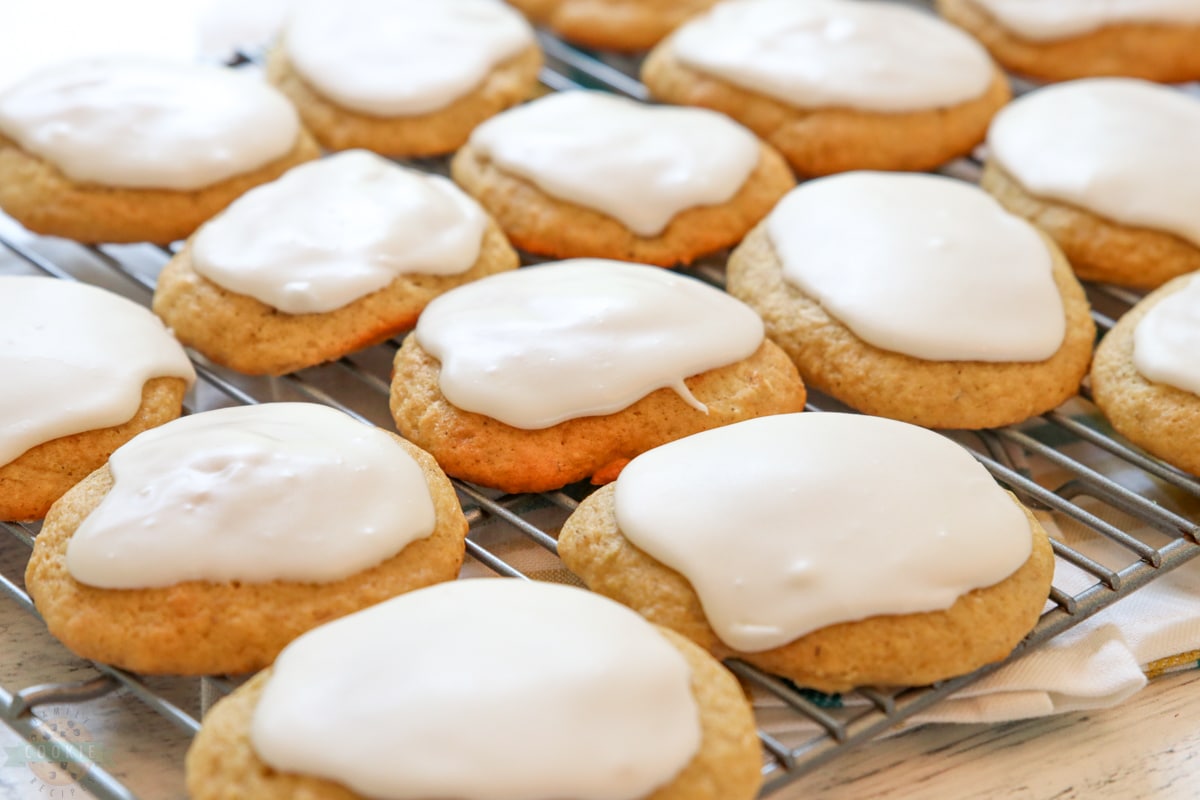 How to tell if bananas are ripe enough for baking
You want your banana to be nice and deep yellow in color, possibly with brown spots or even mostly brown. The darker the banana is in color, the sweeter it will naturally be. Not only that, but it will be easier to mash and have a stronger banana flavor as well. Green and firm bananas will not work well for baking recipes as they are not nearly ripe enough to be used and can be a bit bitter as well.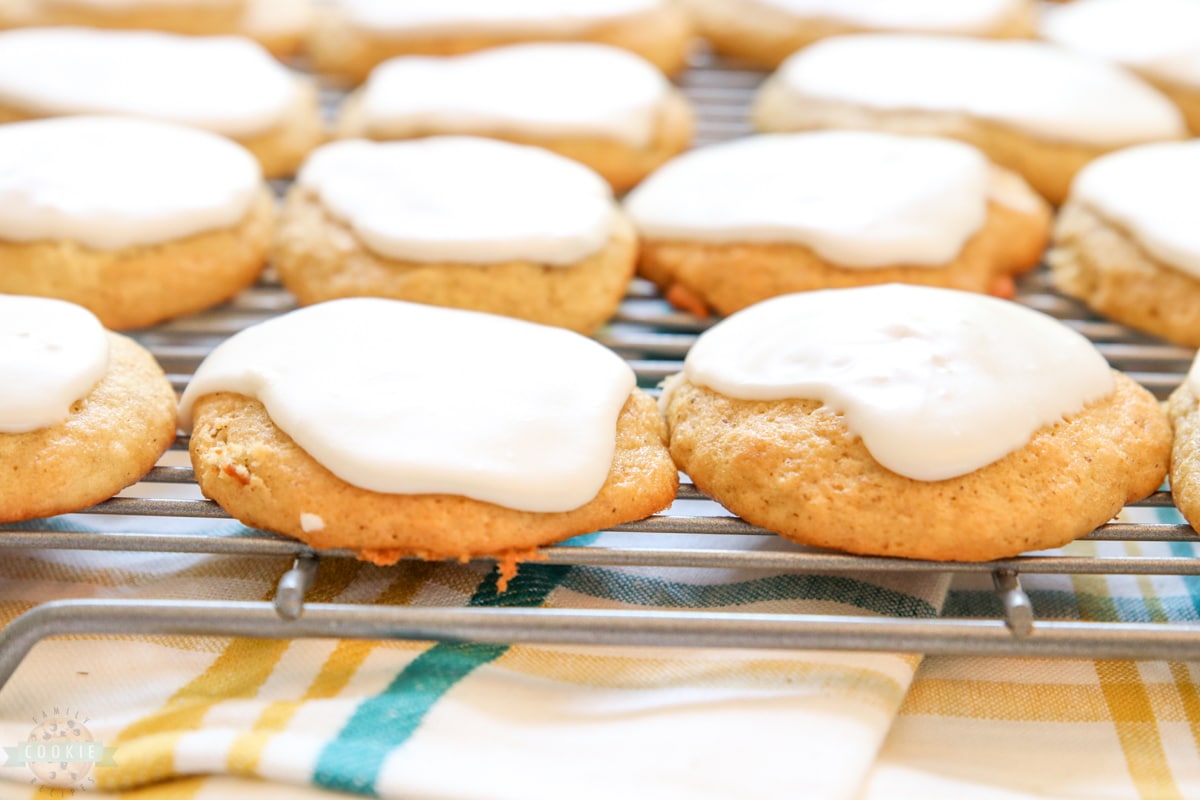 Can I freeze banana bread cookies?
Absolutely! I recommend freezing the cookies before your frost them as it just makes storing and thawing a much easier and cleaner process. Icing can sweat as it thaws and causes frozen cookies to clump together.
To freeze your cookies, lay them in an airtight container and freeze for up to 6 months. Thaw, frost, and enjoy as desired. If icing them before freezing, lay parchment paper between layers of cookies to prevent some sticking. To thaw the cookies, just place them on the counter to warm up to room temperature. This should take about 20 minutes or so.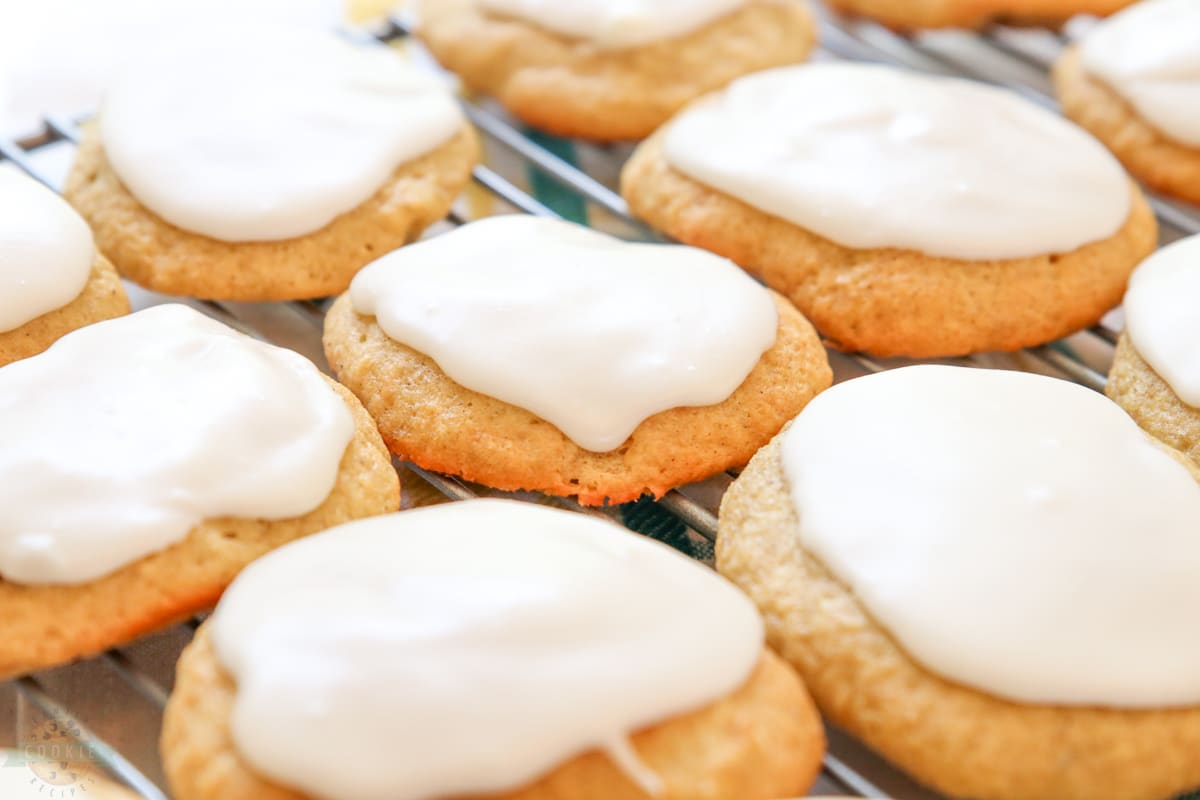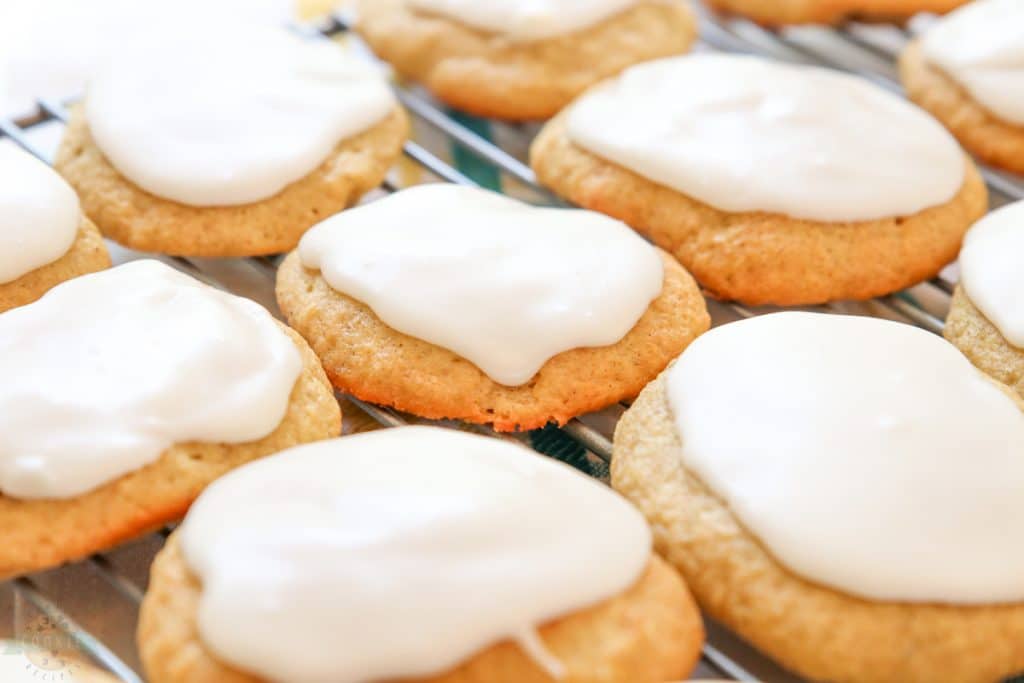 Here are some more great banana cookie recipes: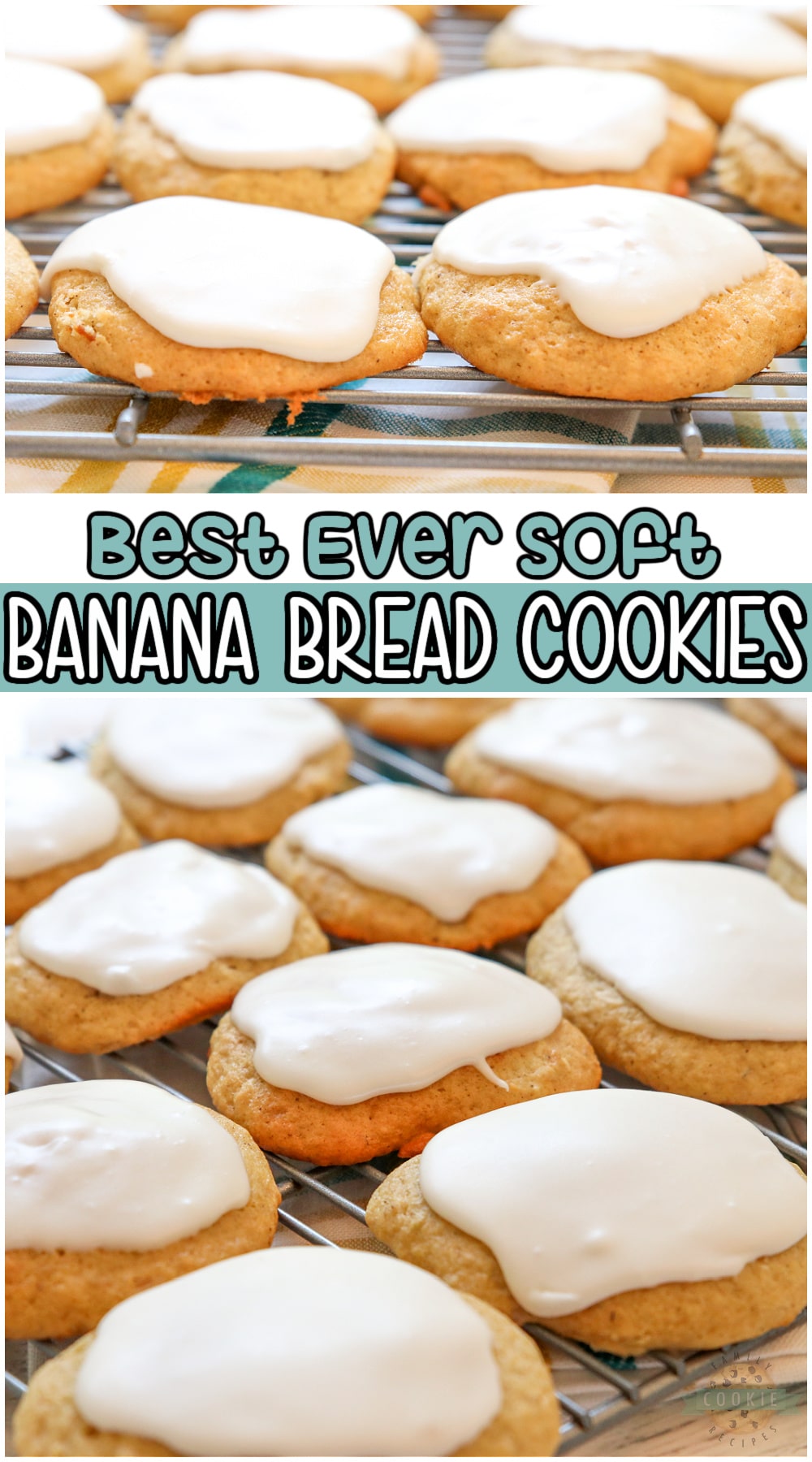 Banana Bread Cookies are soft, sweet cookies made with ripe bananas and topped with a simple vanilla glaze. They're everything you love about Banana Bread, but in cookie form!