Banana Oatmeal Cookies are soft, chewy and made with banana pudding mix and fresh bananas! Easy oatmeal cookie recipe with a ton of banana flavor!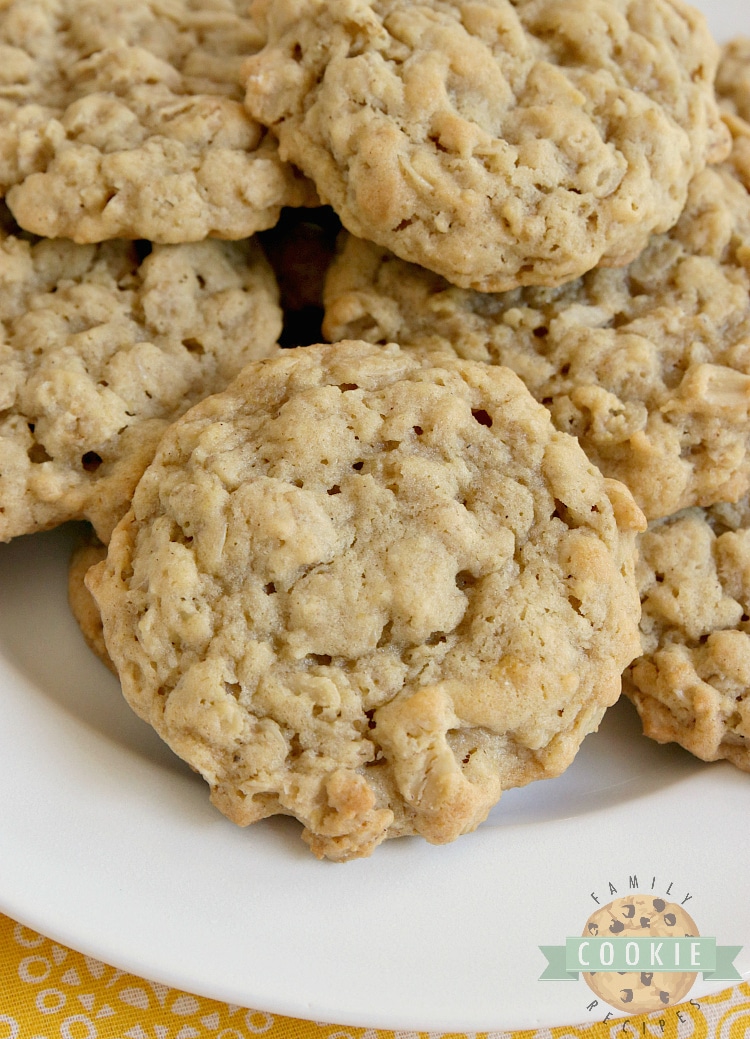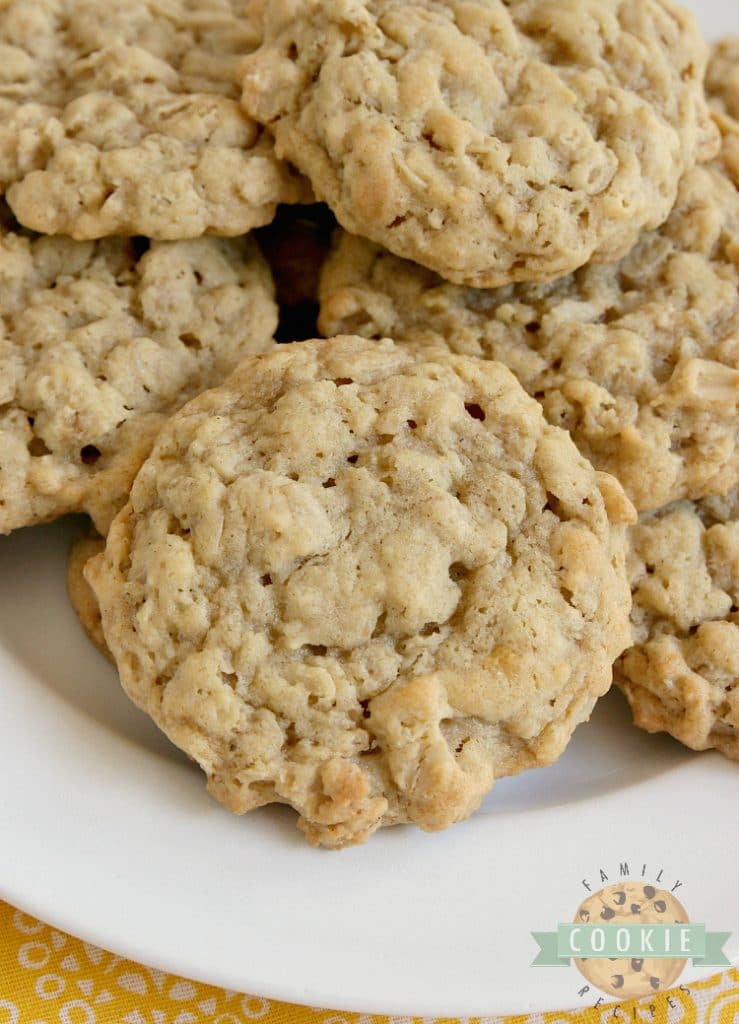 Oatmeal cookies are a favorite of mine, but I like trying different variations as well. I had some ripe bananas in my kitchen and decided that they would be good in some cookies. The results are kind of like banana bread, but in cookie form. The cookies have tons of flavor and the consistency is perfect – the cookies definitely didn't last long in our house!
HOW TO MAKE THE BEST OATMEAL COOKIES:
After trying out multiple oatmeal cookie recipes over many years, I have picked up several important tips for making the absolute BEST Oatmeal Cookies!
Make sure that you have enough flour in the dough. If the dough is too sticky, you may need to add a little bit of flour.
Spend a little extra time when you mix the butter and sugars. Creaming them together for 2-3 minutes will improve the consistency of your cookies.
Preheat the oven. This will help your cookies turn out right every time!
Use a cookie scoop! If you want all your cookies to be perfectly shaped and have them all be the same size, a cookie scoop is the way to go.
Use parchment paper or a silicone baking mat. Doing this will make it really easy to remove the cookies from your cookie sheet so that you don't have to scrape them off the pan – they will just slide right off in perfect shape!
Don't over bake the cookies – when I take mine out of the oven, they still look slightly under baked but they will continue to bake on the cookie sheet for a couple more minutes so that's ok!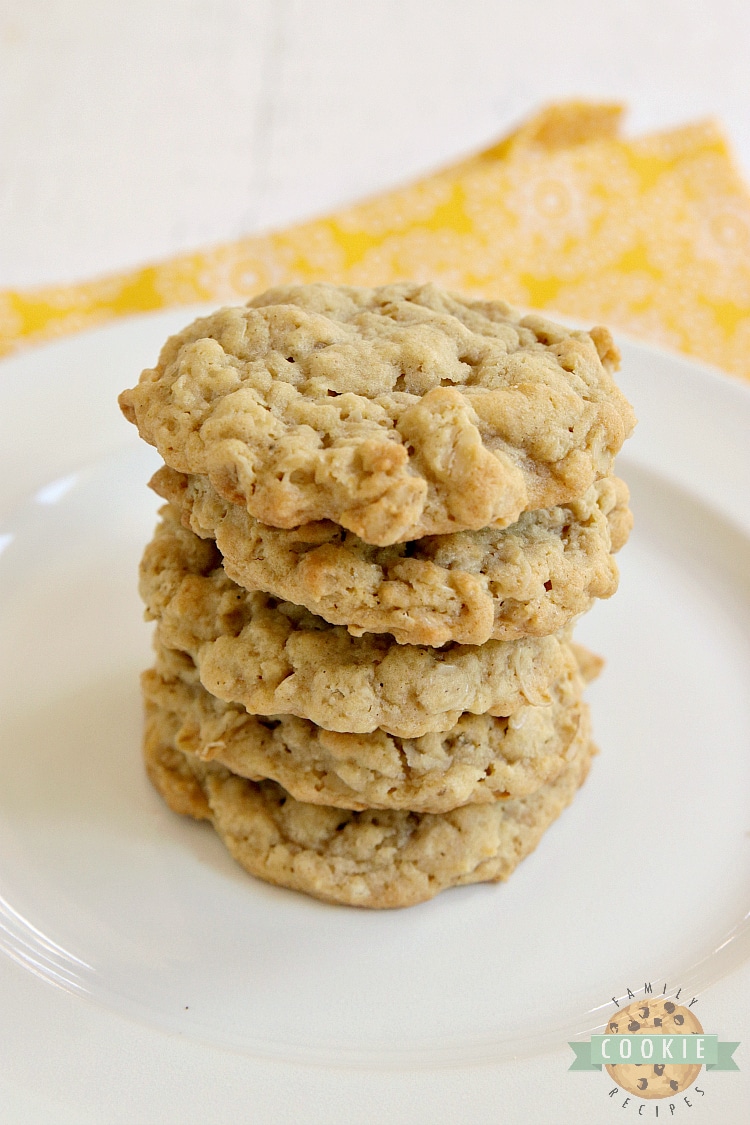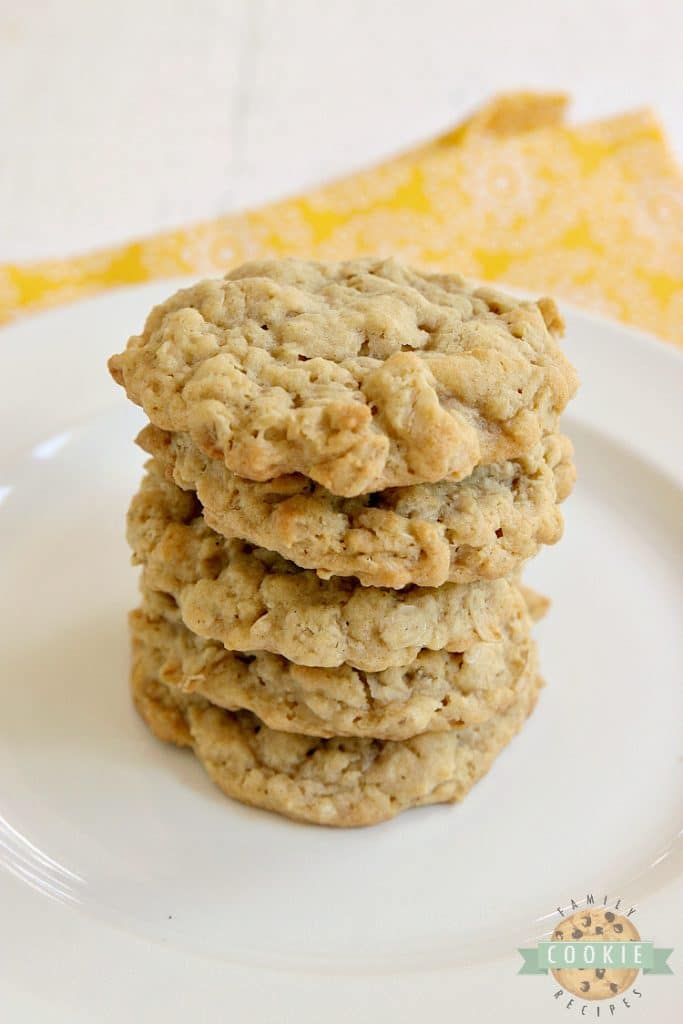 WHAT KIND OF OATS ARE BEST IN OATMEAL COOKIES?
You can use quick oats or old-fashioned oats in your cookies- it really comes down to a personal preference. I really love using old-fashioned oats in this recipe, but it's totally up to you and what type of oats you have in your pantry! If you use all quick oats, the cookies will end up being a little bit more dense and a little bit puffier. I like the texture of old-fashioned/rolled oats because it make the cookies a little bit chewier (and also like I am eating real oatmeal which makes it easier for me to justify eating a few of these for breakfast!). You can even use a combination of both types if you'd like!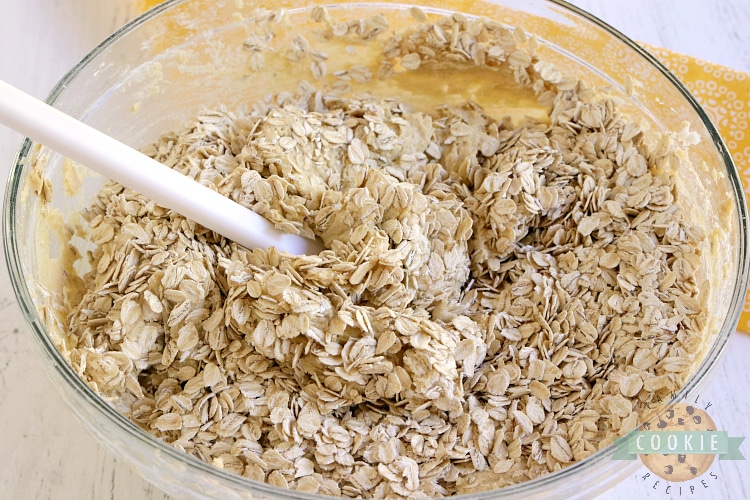 Ingredients in Banana Oatmeal Cookies
1/2 cup butter
1/2 cup butter flavored shortening
1 cup light brown sugar
1/2 cup sugar
2 eggs
1 tsp vanilla extract
1 small box (3.4 oz) instant banana cream pudding mix
1 banana, smashed
2 cups flour
1 tsp baking soda
1/2 tsp ground cinnamon
1/2 tsp salt
3 cups rolled oats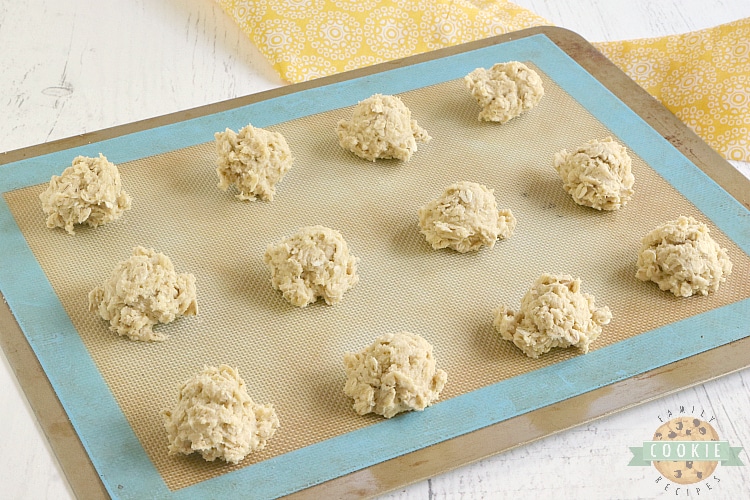 How to make Banana Oatmeal Cookies
Preheat oven to 350°.
In a large bowl, cream together the butter, shortening, brown sugar, and white sugar. Beat for 2-3 minutes.
Add the eggs and vanilla and beat for another 1-2 minutes.
Add in the pudding mix and banana and mix again.
In a separate bowl, combine the flour, baking soda, cinnamon and salt. Add this mixture to the wet ingredients and mix just until combined. Add in the oats and stir in with a spoon, just until barely combined.
Drop by rounded tablespoonfuls onto prepared cookie sheets (I like to line them with silicone baking mats or parchment paper, but you can lightly grease them instead).
Bake for 9-11 minutes or until the edges just barely begin to turn a light golden brown. Don't over bake unless you like crispy cookies!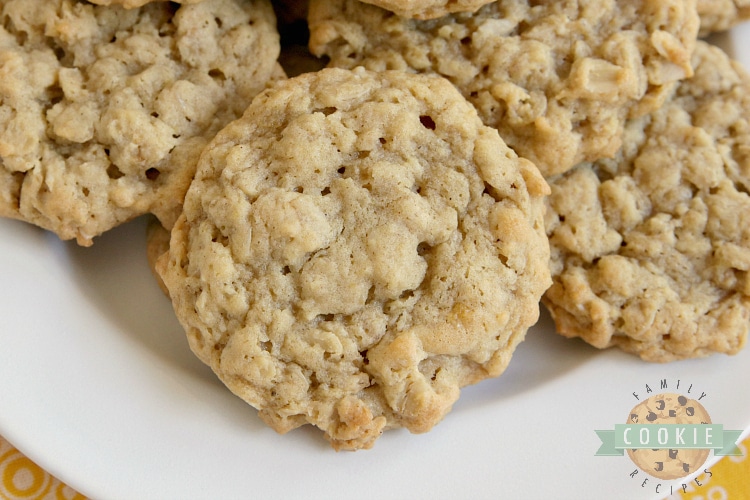 HOW DO YOU SOFTEN BUTTER TO ROOM TEMPERATURE?
The best way to soften butter is to set it out for a few hours before you make your cookies. Since most of us (or maybe just me!) aren't that prepared or don't think that far in advance, there are a few tricks to softening butter perfectly in just a matter of minutes.
My favorite way to soften butter is in the microwave. It's definitely fast, but you do have to be very careful not to melt it. Just put the whole stick of butter in the microwave (as long as it isn't wrapped in foil!) and microwave for about 6-7 seconds. If the butter is still really cold, try another 5-7 seconds and check it again. You may need a few intervals, and if the butter is starting to feel soft, you can shorten the final interval to just a few seconds to make sure it doesn't start melting.
I actually prefer to use the defrost setting on my microwave – I don't know exactly what that mode does differently, and it takes a little bit longer (closer to 30 seconds), but it seems to be easier to get the butter to soften without melting.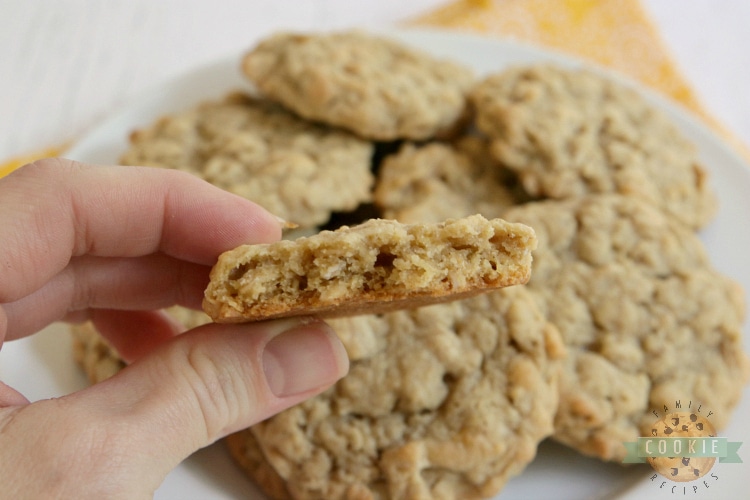 WHY DO MY OATMEAL COOKIES BURN ON THE BOTTOM BUT AREN'T DONE IN THE MIDDLE?
If your cookies are always burning on the bottom, it is probably a cookie sheet issue! If you are using really dark cookie sheets, the bottoms of your baked goods will tend to burn before they are actually cooked all the way through. If you use a lot of cooking spray, the same result can happen. I prefer to use lighter colored non-stick pans so that I don't have to use cooking spray at all. As mentioned above, I have been converted to silicone baking mats over the last couple of years and I love how easy it is for cookies to come off the tray – no sticking ever!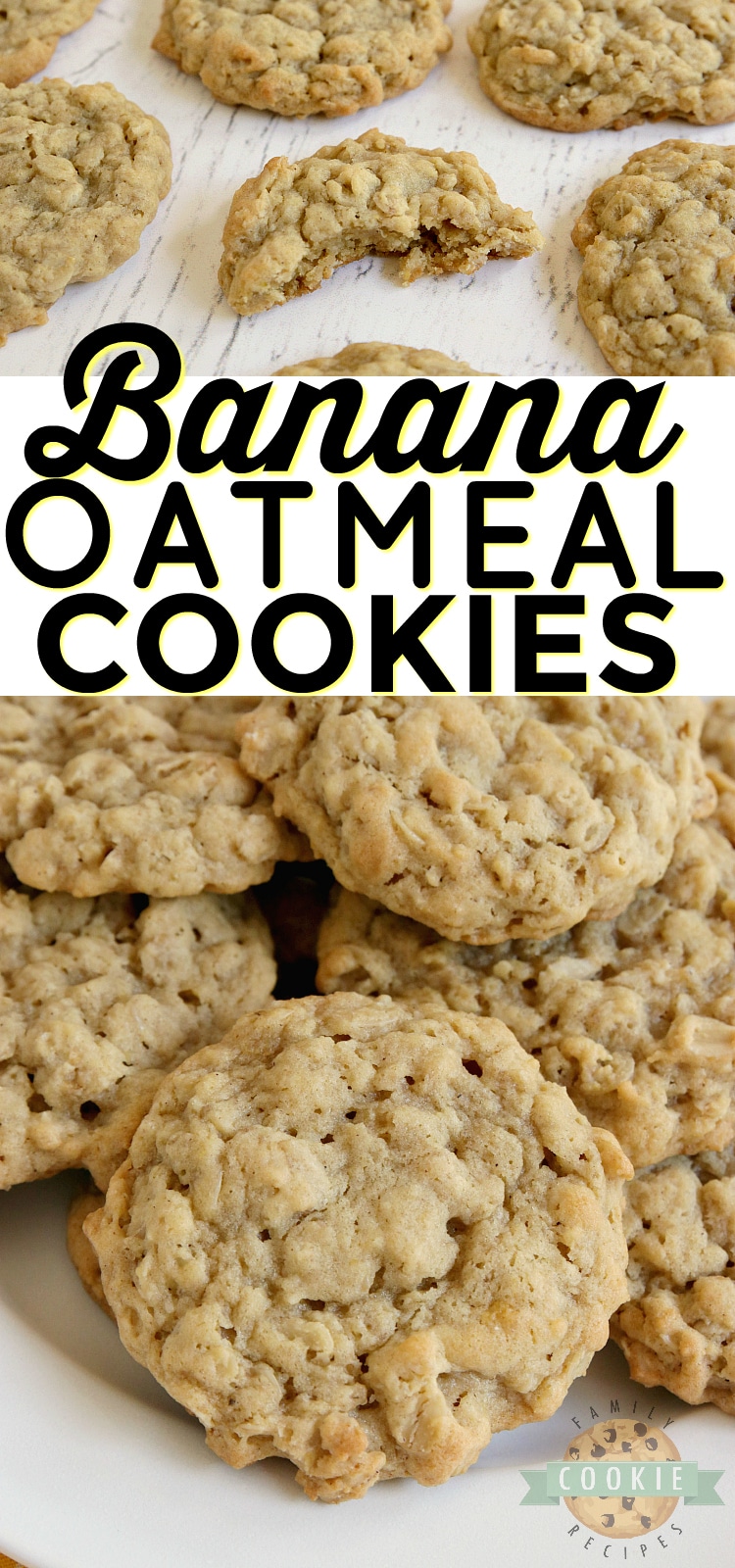 I can't believe how old these two are getting! I still just don't feel old enough to have 2 teenagers – how did this happen?! But I can't complain. These two girls have been absolutely amazing teenagers so far and I feel so spoiled to have such great kids. They are just the sweetest girls and are full of talent and kindness and are so fun to be around. The last few months have been rough on them just like so many other kids right now – they've missed out on school events, parties, camps and a lot of things they were looking forward to. Of course they've been disappointed but they have handled all of it so well and have continued to be happy and optimistic. Love these girls so much!