Nutella No Bake Cookies are just like traditional no bake cookies, but are made with Nutella instead of peanut butter. Made with butter, sugar, oats, cocoa powder and vanilla, these Nutella No Bake cookies only take a few minutes to make!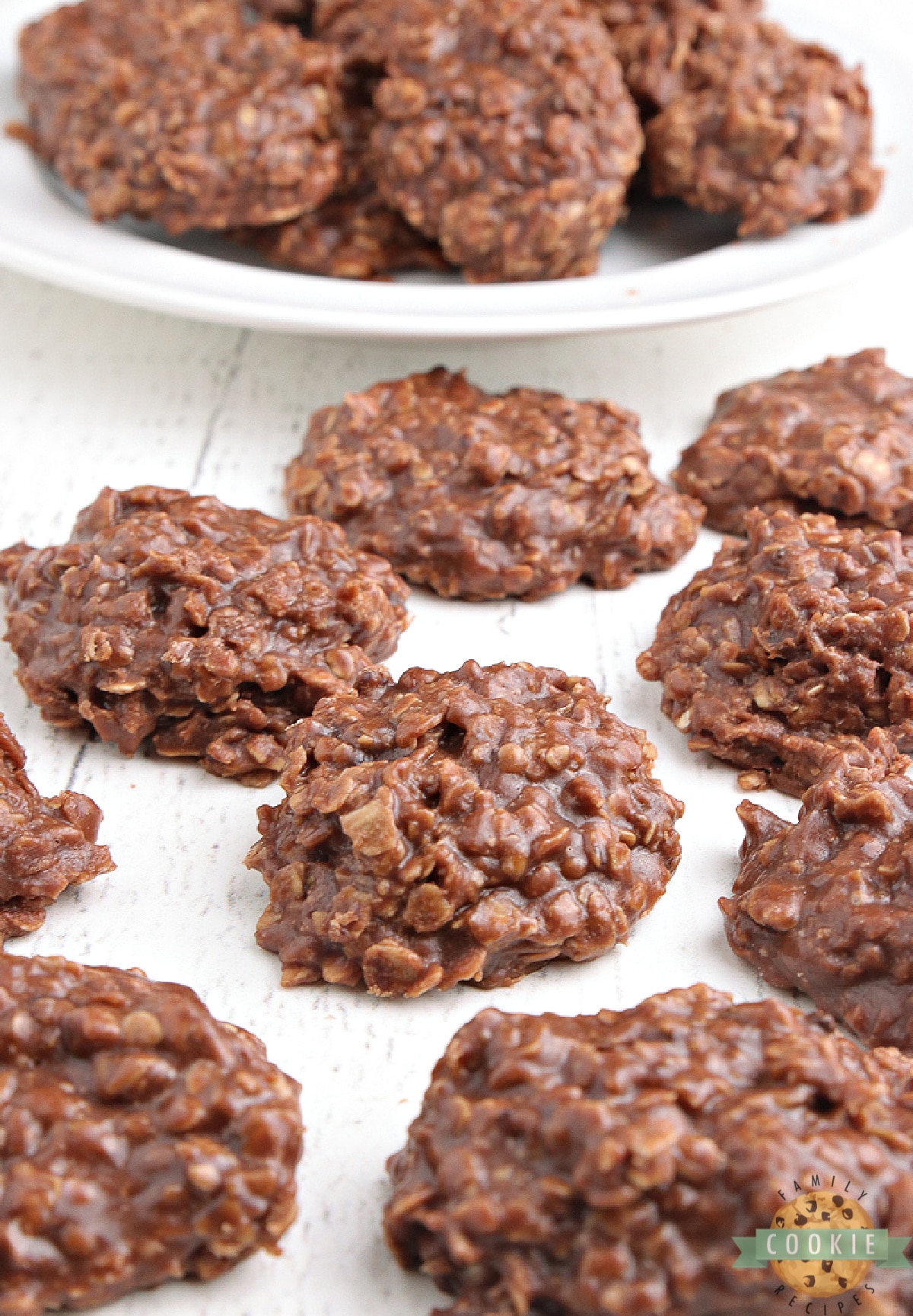 WHAT ARE NUTELLA NO BAKE COOKIES?
No-bake cookies are an amazing, addictive cookie recipe made with with chocolate and oats. Most recipes have similar ingredients, but nearly all of the ones I have tried have peanut butter in them. I really love the flavor of Nutella in this version – they are absolutely incredible!
Perfect for anyone with peanut allergies, or just anyone who loves Nutella. And who loves to be able to make and eat cookies in just a few minutes without any baking required!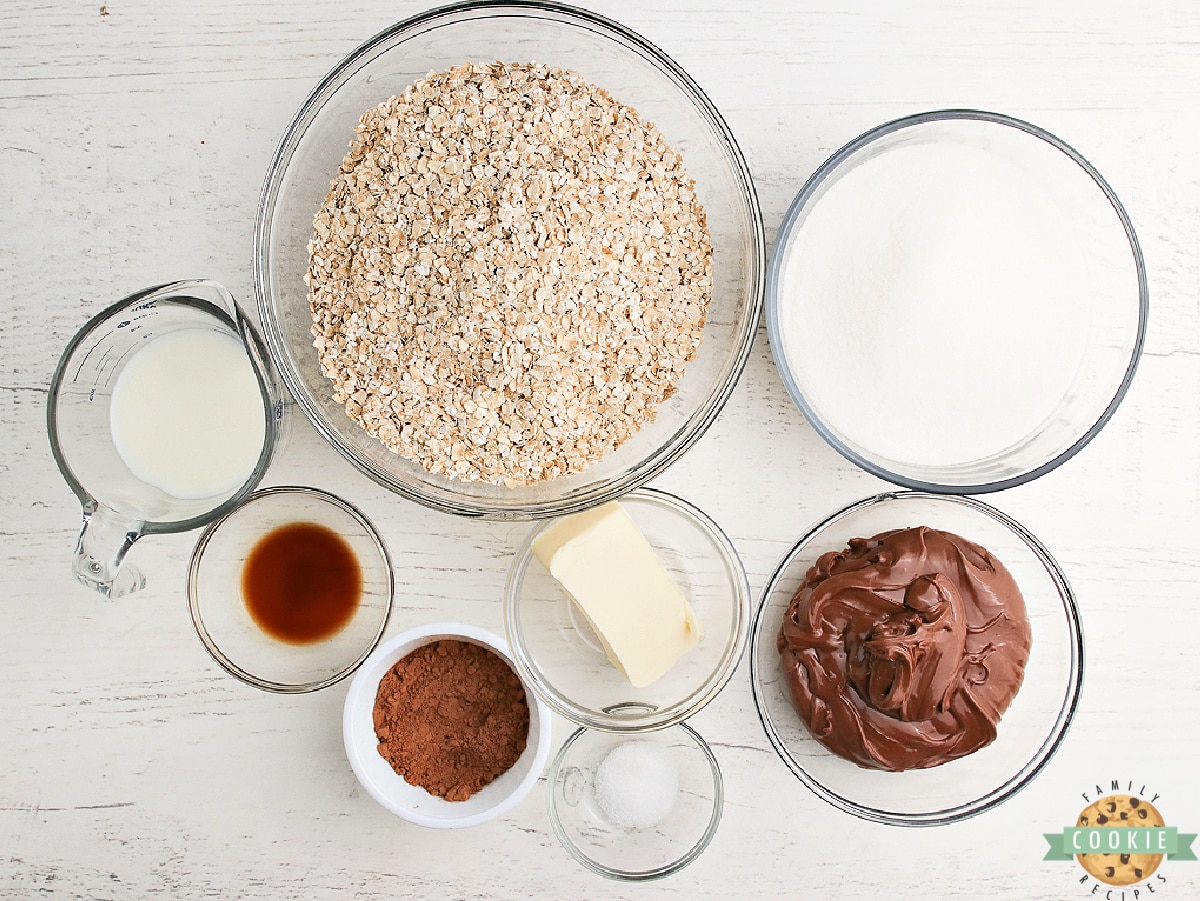 Ingredients in Nutella No Bake Cookies
Sugar – 2 cups might seem like a lot of sugar, but these are cookies, right?
Butter – You will just need 1/2 stick of butter to make these cookies.
Milk – Any type of milk will work. You can even use a non-dairy milk if you prefer.
Cocoa powder – You will only need 2 tablespoons of cocoa to provide the chocolate flavor in these cookies.
Vanilla – Vanilla extract adds a little pop of flavor that is really delicious.
Salt – Just 1/2 teaspoon of salt helps all of the other flavors in the cookie to pop.
Nutella – Nutella is the star ingredient in these cookies. Nutella is a creamy hazelnut spread that is very well loved at my house. If you've never had Nutella before, you're really missing out… and now you'll be hooked.
Oats – Oats are the primary ingredient in no bake cookies and quick oats definitely work best. They provide the right texture and consistency to the cookies. You can use old-fashioned oats, but the cookies may not set up quite as well and they will definitely be a lot chewier as well.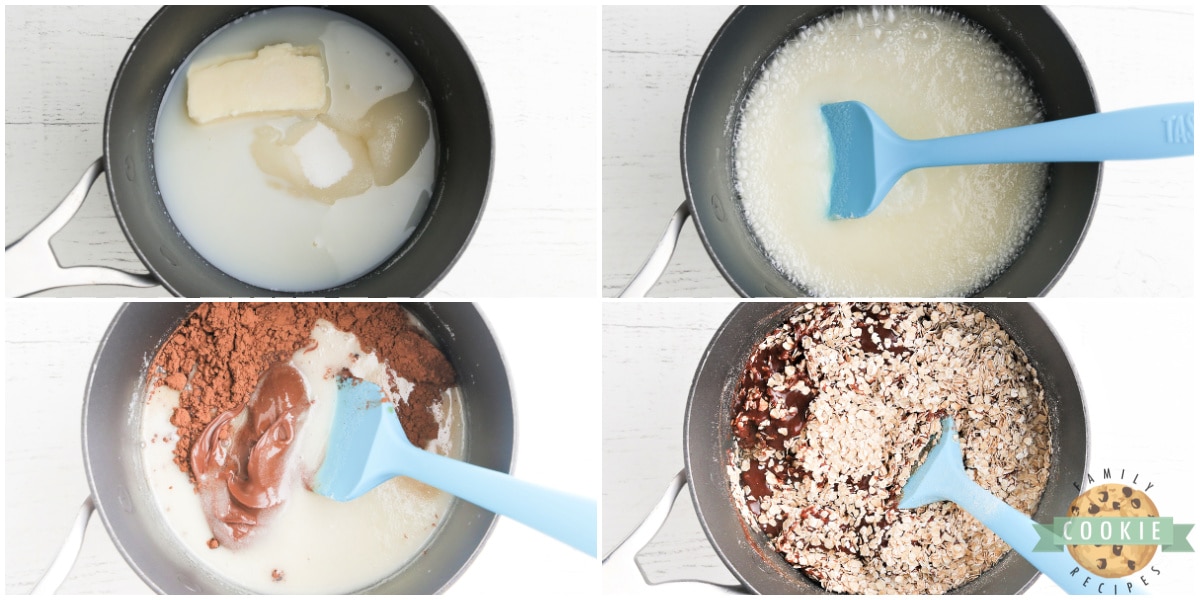 How to make Nutella No Bake Cookies
In a medium saucepan, combine the sugar, butter and milk. Heat over medium heat, stirring occasionally until the mixture begins to boil.
As soon as the mixture begins to boil, set a timer for 1 minute and keep stirring. Remove the pan from heat as soon as it's been 1 minute. Make sure not to boil the mixture too long or your cookies will end up being hard and crumbly!
Stir in the cocoa, vanilla and Nutella until mixture is smooth. Fold in the oats and then immediately use a cookie scoop to scoop out the cookies onto cookie sheets lined with wax paper. Let the cookies sit for about 30-60 minutes until completely set. No bake cookies can be stored at room temperature or in the refrigerator.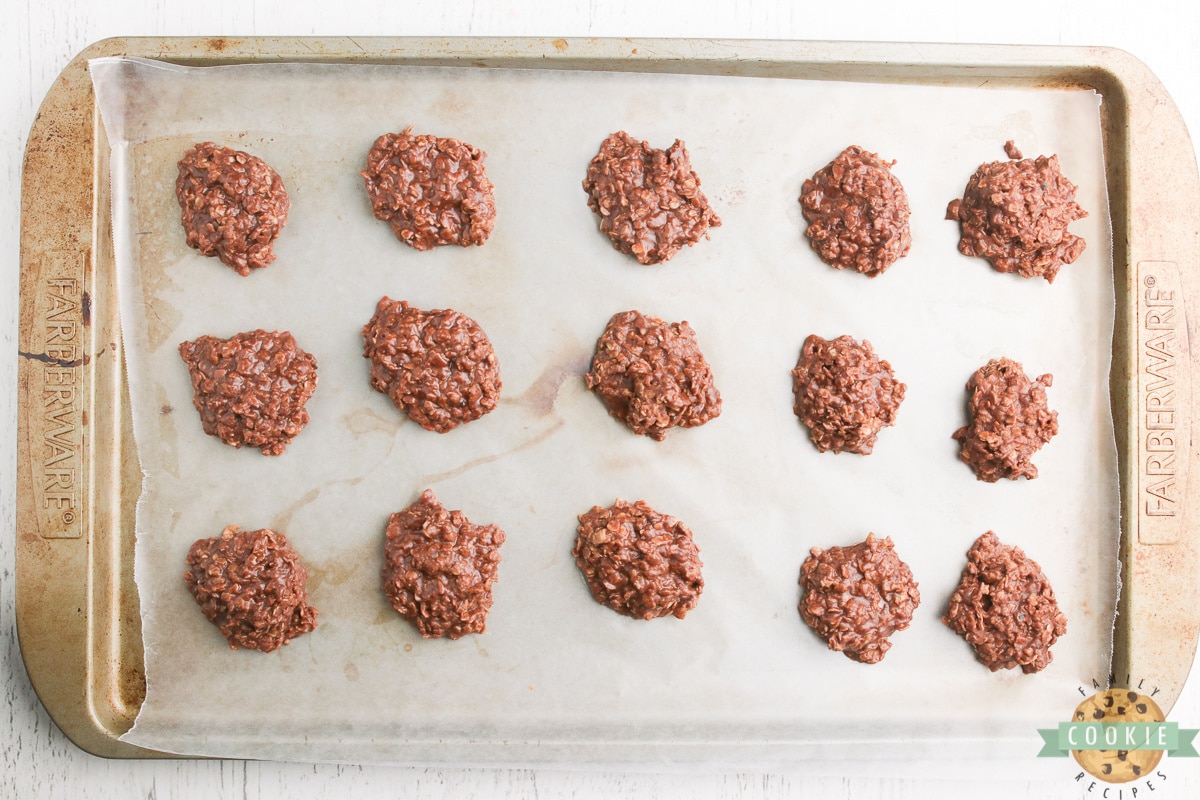 CAN NO BAKE COOKIES BE FROZEN?
Yes, these cookies can absolutely be frozen. It will help them firm up, and in my opinion, taste better! Especially in the summer. Although, mine are always eaten before I even open the freezer!
WHICH OATS ARE BEST FOR NO BAKE COOKIE RECIPE?
Different recipes will call for different kinds of oats, but to make the best No Bake Cookies, you should use quick oats. Using different kinds of oats will change the texture of the cookies, and they may not set up quite right. Being the main ingredient in this recipe, it's important to get the right kind of oats.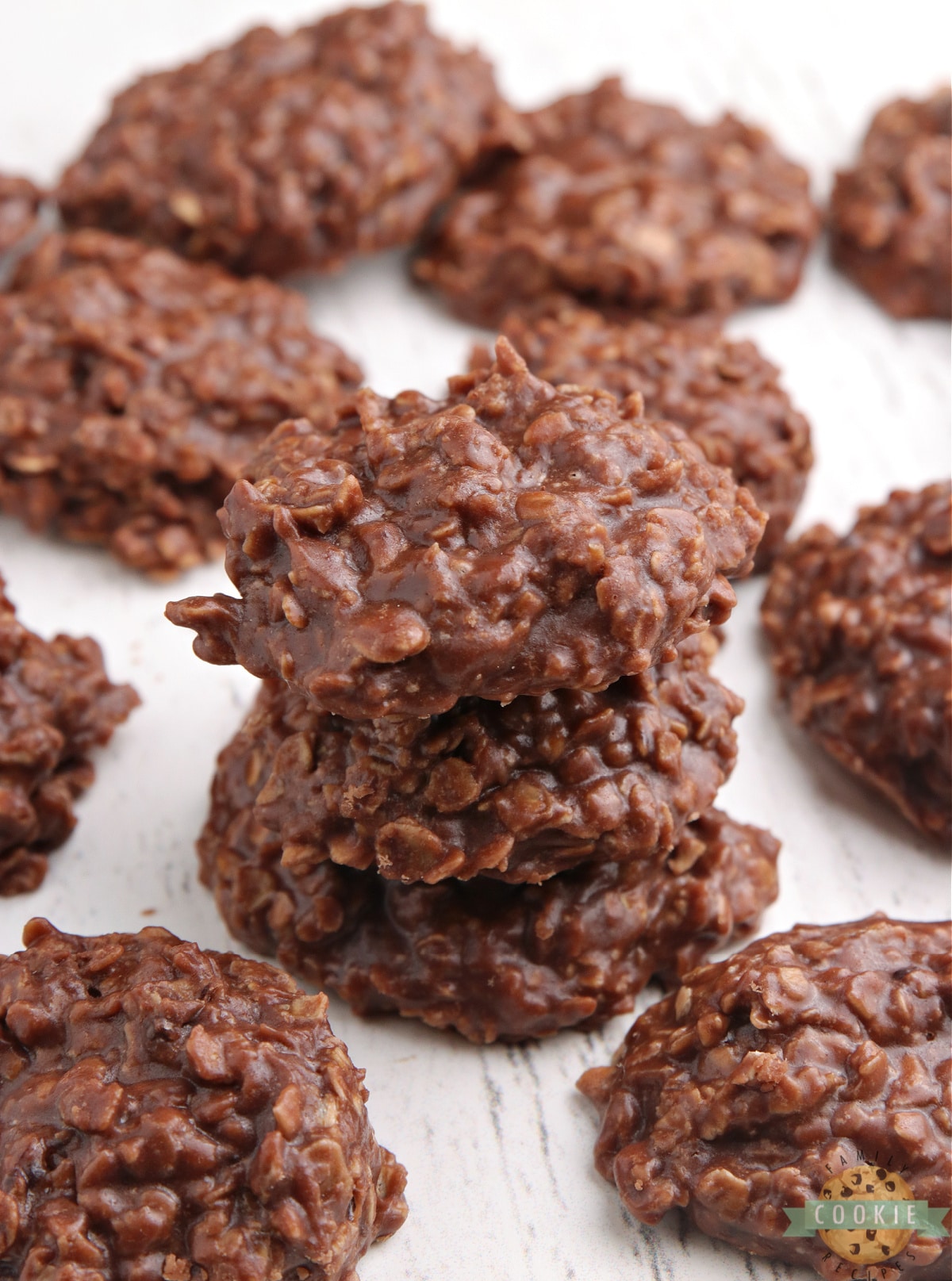 WILL CHOCOLATE UNBAKED COOKIES STICK TO FOIL?
I've seen these cookies stick to aluminum foil before, but it doesn't always. To avoid the hassle and the risk I would recommend using wax paper or parchment paper as that's what's always worked for me!
DO NO BAKE COOKIES NEED TO BE REFRIGERATED?
Putting No Bakes in the fridge will help the cookies to hold a firmer shape. They also will last longer if you keep them in the fridge.
However, they technically don't need to be refrigerated. You can store them in an airtight container in room temperature and they will be fine.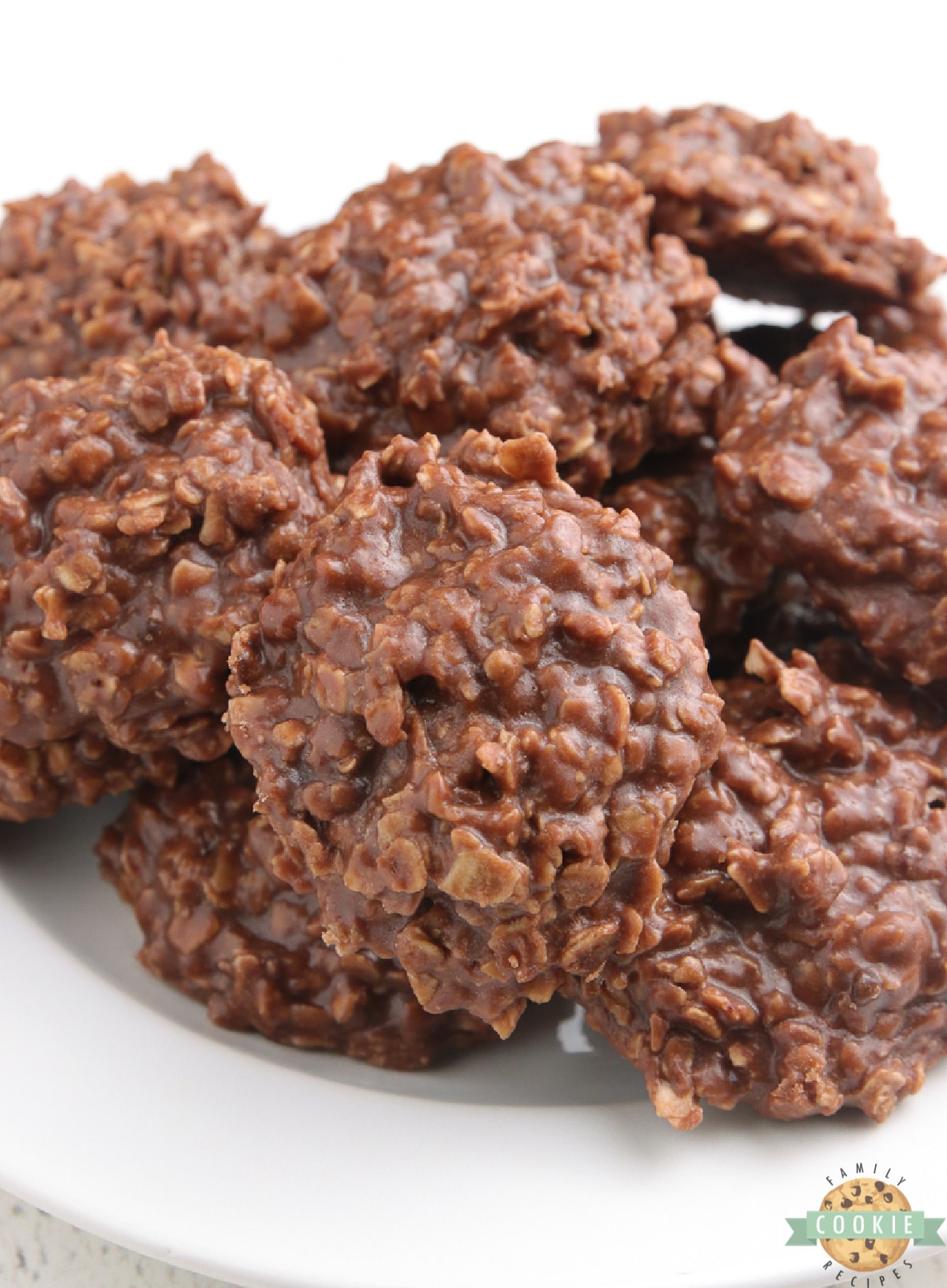 HOW LONG DOES IT TAKE FOR NUTELLA NO BAKE COOKIES TO SET UP?
These cookies only take about 15-20 minutes to cool and set up at room temperature, but you can reduce that time by at least half if you let them set up in the refrigerator. If you prefer the taste and texture of these cookies at room temperature just make sure to remove them from the refrigerator once set. You can definitely eat them while cold though too! I think they somehow taste better cold 🙂
Love No Bake cookies? Here are some of our favorite no bake cookie recipes!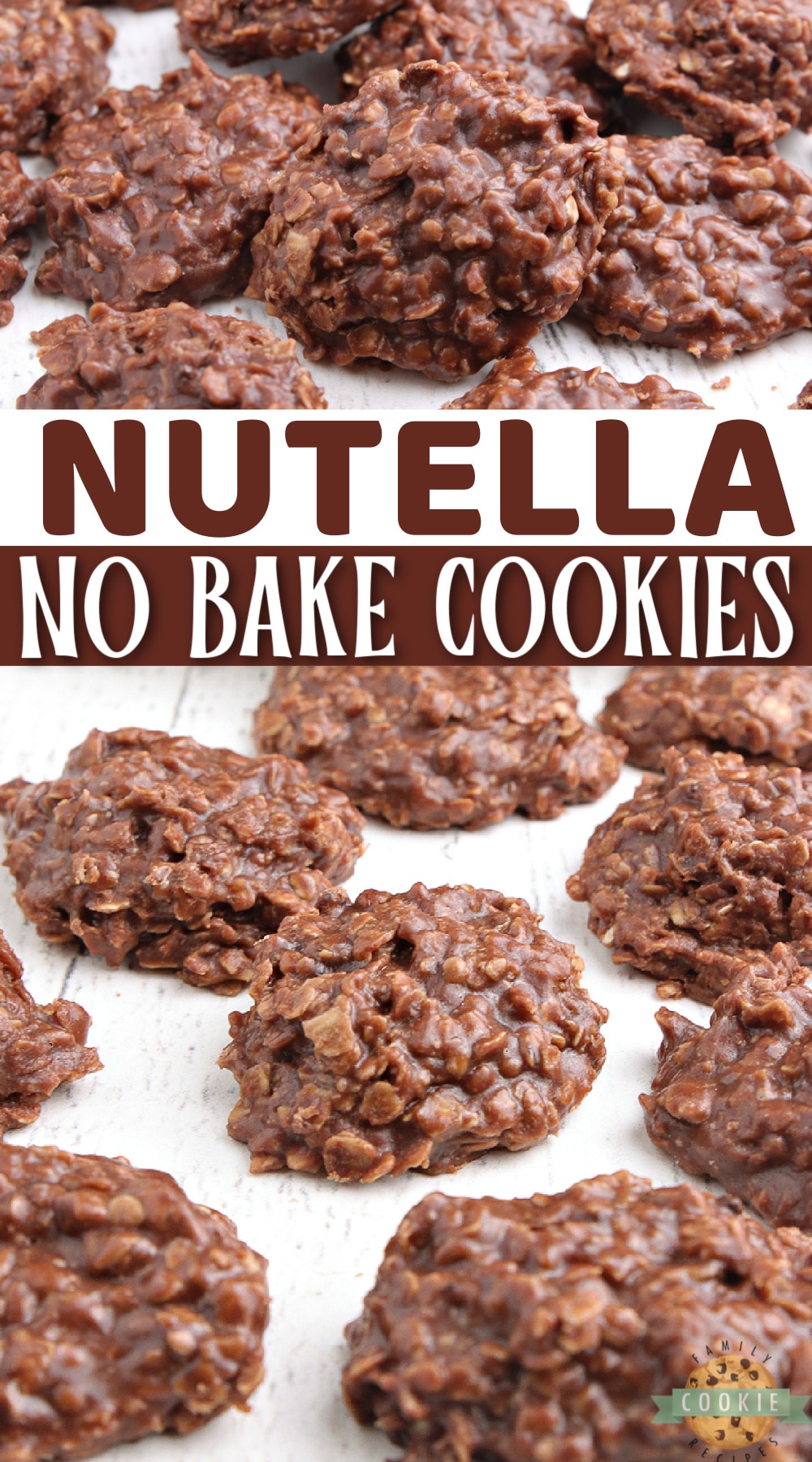 Nutella No Bake Cookies are just like traditional no bake cookies, but with Nutella instead of peanut butter. Made with butter, sugar, oats, cocoa powder and vanilla, these Nutella No Bake cookies only take a few minutes to make!



Isn't she beautiful?! This is my second daughter and she is a sophomore this year. She plays the oboe with a local symphony as well as with the band at her school. She has been playing for about 4.5 years and has a real talent for music and she absolutely loves the oboe. She also was kinda forced into learning how to play the saxophone this year so that she could participate in marching band, and she was able to teach herself all of the necessary songs within about 3-4 weeks! She now plays the saxophone in the high school jazz band. So proud of this girl and all that she does!