Caramel Oatmeal No Bake Cookies are made with a few simple ingredients and take less than 5 minutes to make! Best no bake cookie recipe made with oats and melted caramel.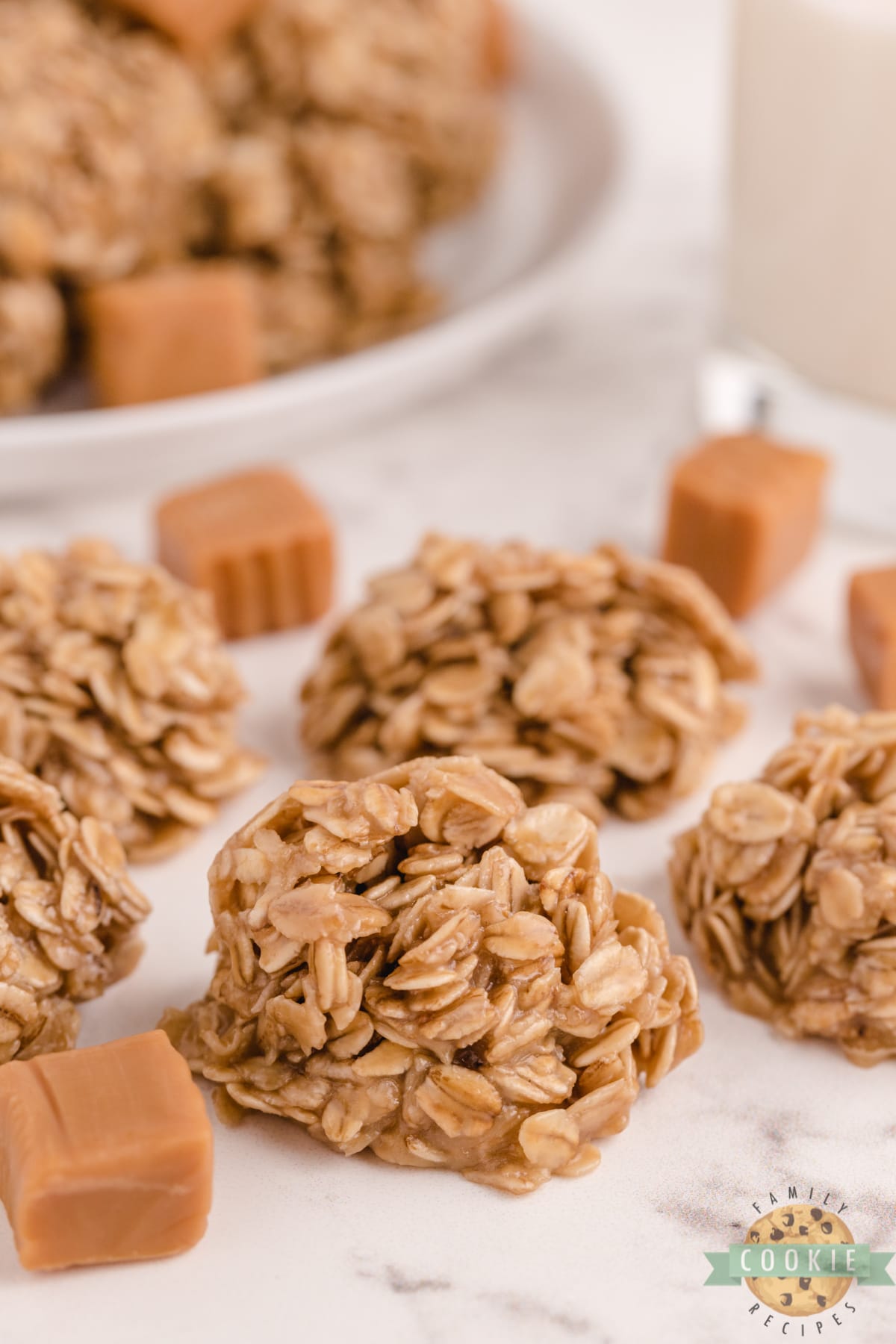 We love traditional no bake cookies made with chocolate and oats, but this caramel version is absolutely amazing too!
The best part about no bake cookies is that they are pretty much ready immediately. You can decide to make cookies and then they are ready to eat within about 10 minutes. Less if you don't wait for them to cool. Even less if you just eat the mixture by the spoonful right out of the pan! Hypothetically speaking of course.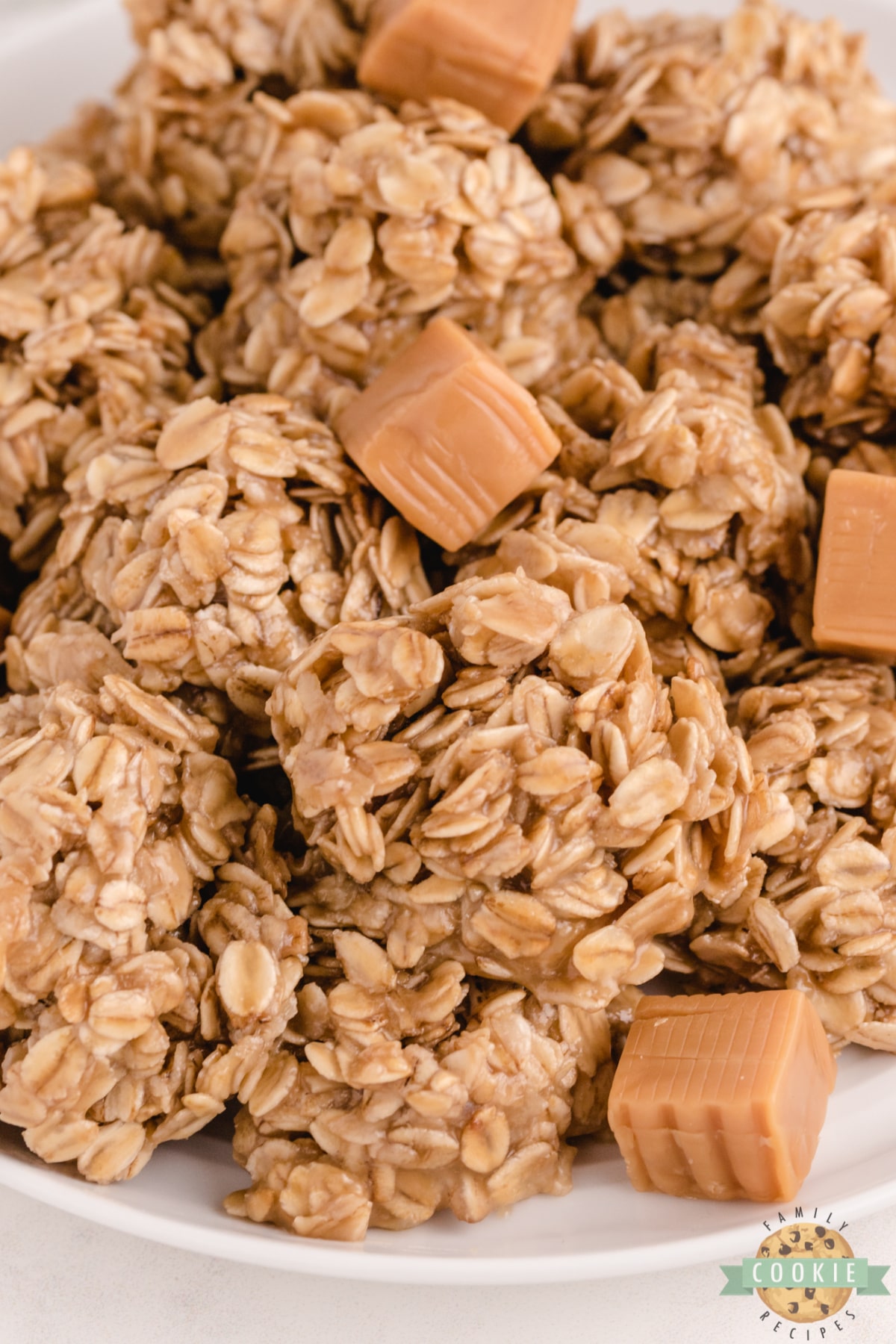 And there are also so many opportunities to add things to these cookies. I haven't strayed from the original recipe, but I've been meaning to make a batch with some chopped apples in them. Doesn't that sound amazing? Or you could add chocolate chips, or marshmallows or some kind of nut. So many possibilities!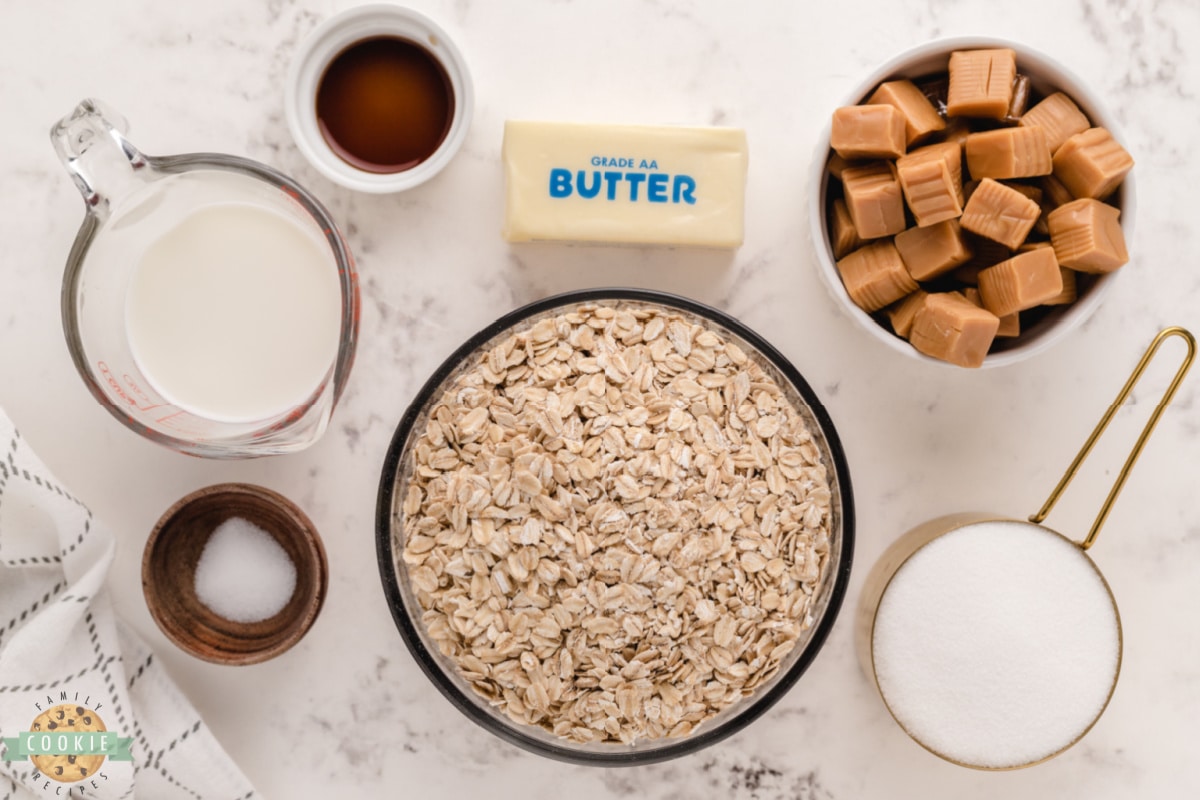 Ingredients in Caramel Oatmeal No Bake Cookies
Butter – You will need one stick of butter. I use salted, but unsalted works fine too!
Milk – Pretty much any type of milk works too! I use regular 1% milk because that's what we keep on hand, but you can even use a dairy-free alternative if you prefer.
Sugar – Can't have cookies without some sugar!
Vanilla – The higher the quality of the vanilla, the better!
Salt – Just a little bit of salt helps all the other flavors to pop.
Caramels – You will need to unwrap 25 caramels – this takes longer than actually making the cookies! Although my kids love to help with that part, so it usually goes pretty quickly. Or you can use 1 cup of caramel bits instead and avoid all of those little plastic wrappers altogether.
Oats – Quick oats work best in no bake cookies. You can use old-fashioned oats, but the cookies just don't have quite the same consistency and may be a little drier as well.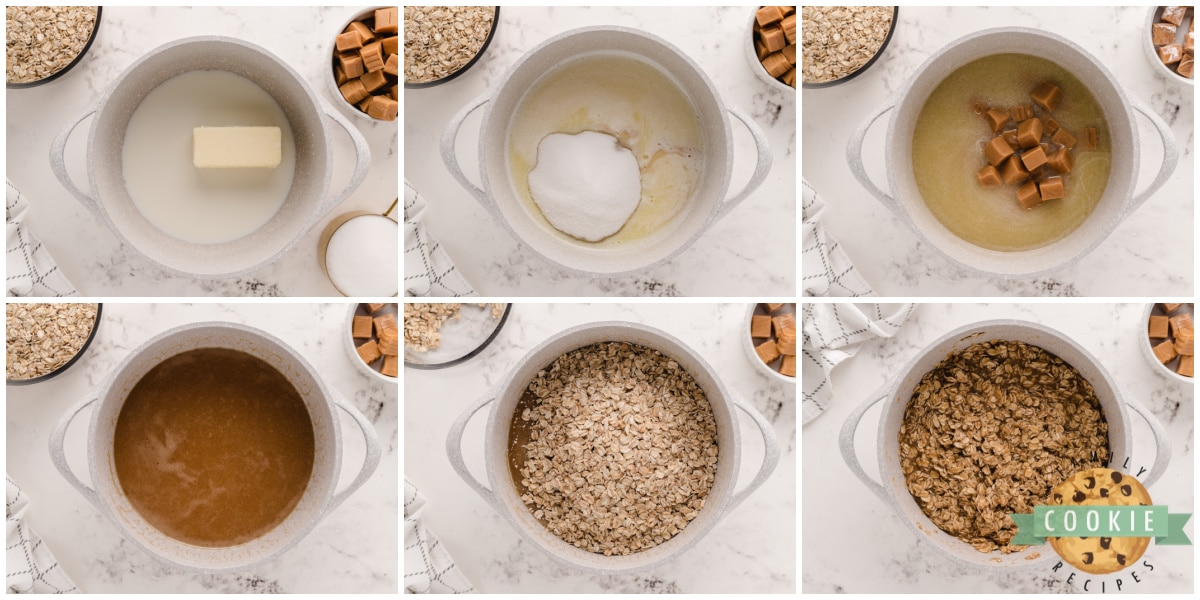 How to make Caramel Oatmeal No Bake Cookies
In a large saucepan, bring butter and milk to a boil over medium heat and then add the sugar, vanilla and salt. Stir while boiling for 1 minute. Add caramels and stir until completely melted (should take about 3-4 minutes). Remove from heat and then stir in the oats.
Drop by heaping tablespoonfuls onto cookie sheets lined with wax paper. Let them sit at room temperature until set up, or you can put them in the refrigerator to cool them down faster.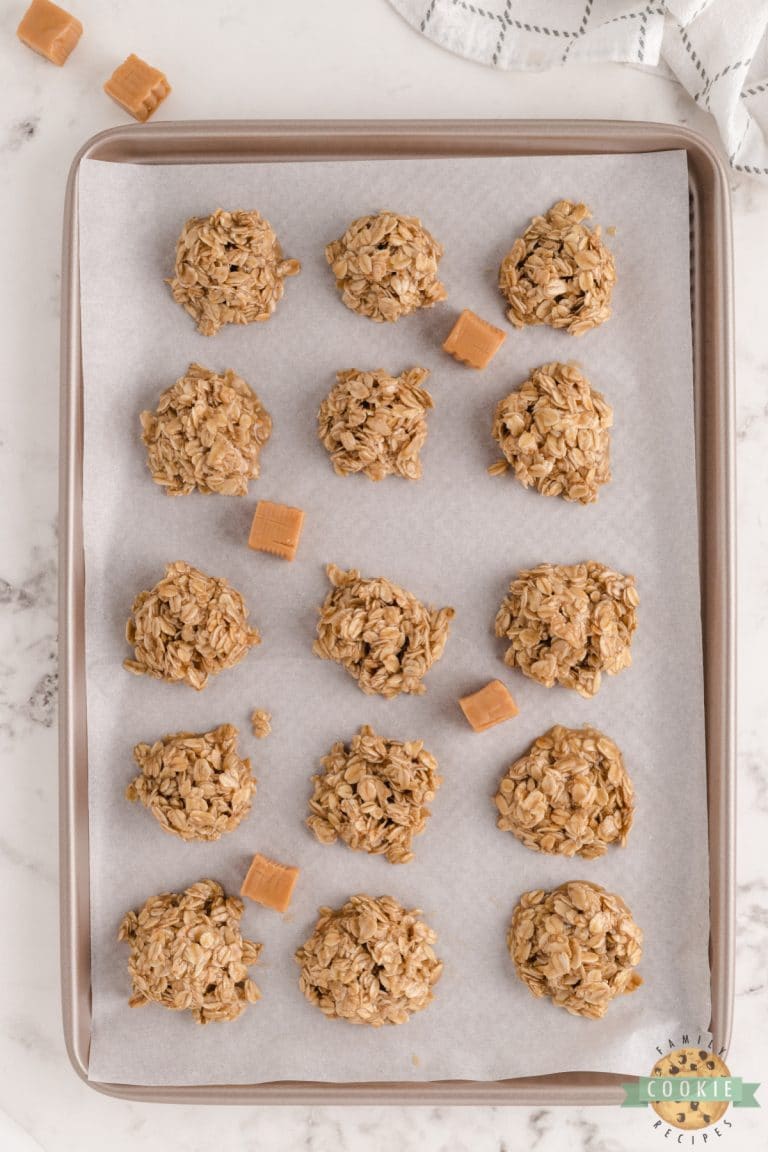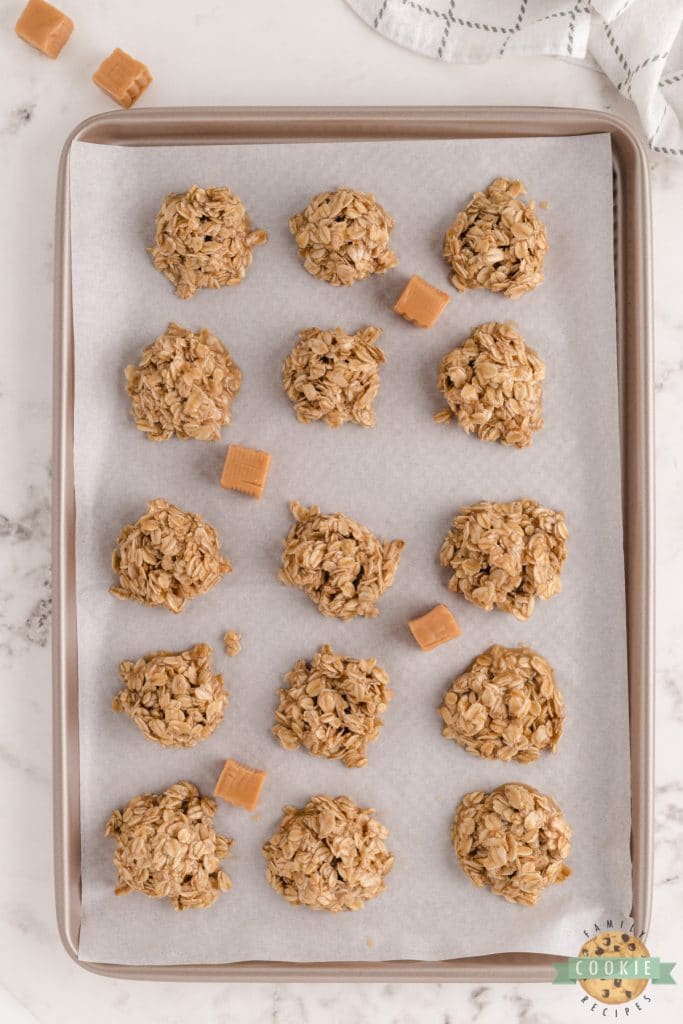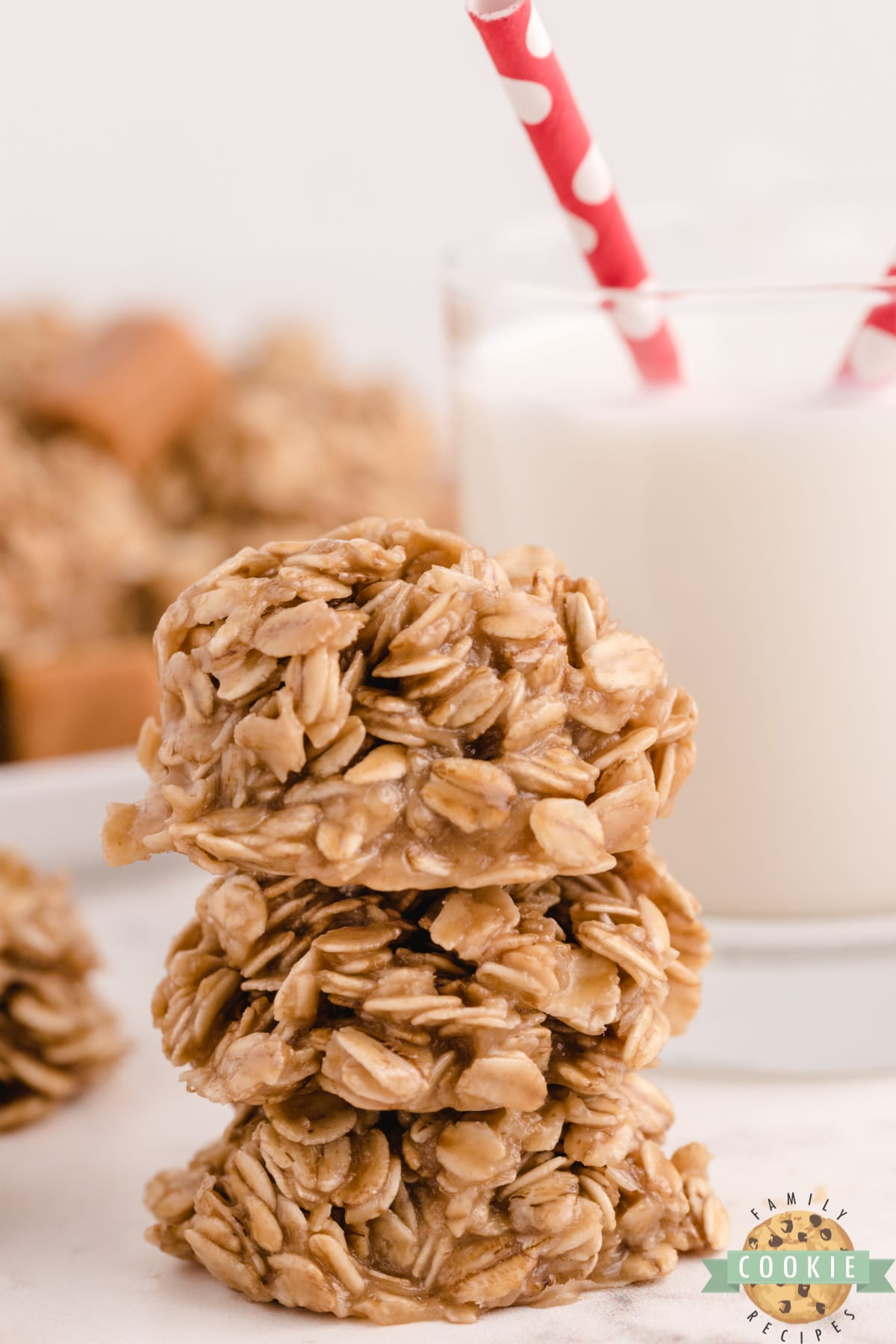 WHICH OATS ARE BEST FOR NO BAKE COOKIE RECIPE?
Different recipes will call for different kinds of oats, but to make the best No Bake Cookies, you should use quick oats. Using different kinds of oats will change the texture of the cookies, and you risk them not setting up right. Being the main ingredient in this recipe, it's important to get the right kind of oats.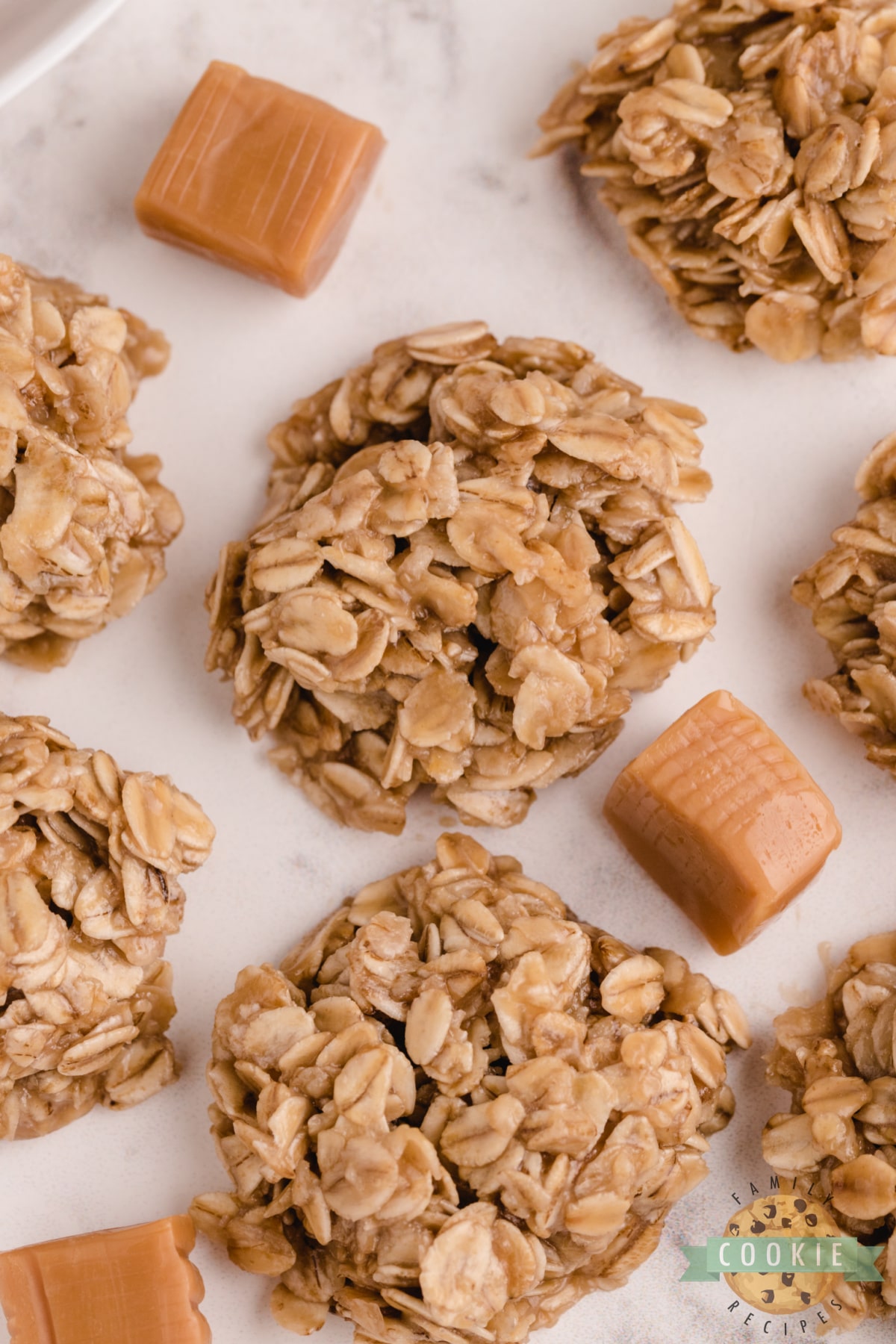 HOW LONG DOES IT TAKE FOR NO BAKE COOKIES TO SET UP?
These cookies only take about 15-20 minutes to cool and set up at room temperature, but you can reduce that time by at least half if you let them set up in the refrigerator. If you prefer the taste and texture of these cookies at room temperature just make sure to remove them from the refrigerator once set. Because of the caramel in these cookies, you will probably not want to leave them in the refrigerator because the caramel gets a little bit hard to chew when cold!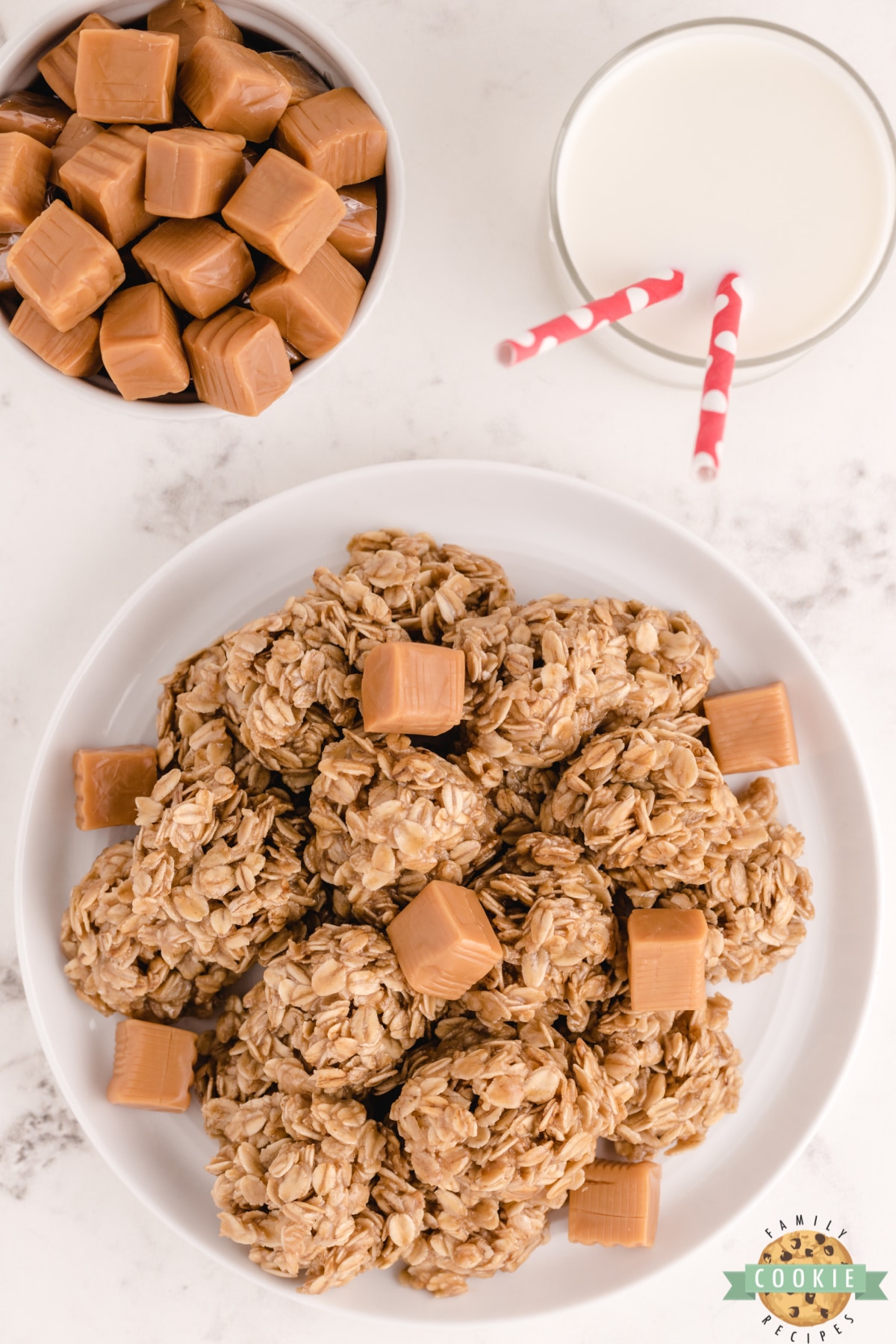 LOVE NO BAKE COOKIES? HERE ARE SOME OF OUR FAVORITE NO BAKE COOKIE RECIPES!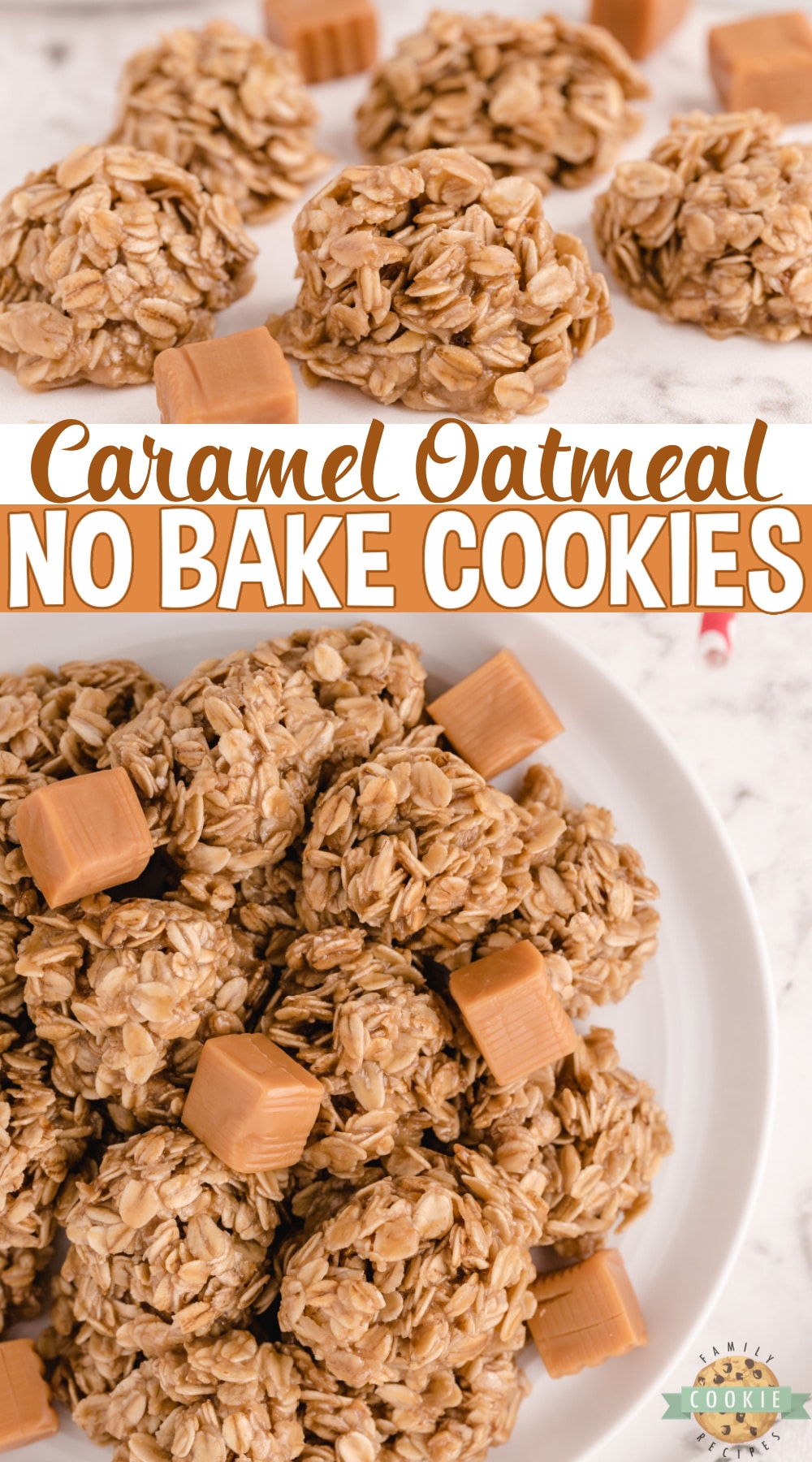 Caramel Oatmeal No Bake Cookies are made with a few simple ingredients and take less than 5 minutes to make! Best no bake cookie recipe made with oats and melted caramel.



We just spent fall break in Kauai and it was amazing! I have never been to Kauai before and I absolutely loved it. The weather was great and there were so many things to see there. Some of the most amazing scenery I've ever seen. And we left the 2 year old with her grandparents, so we were actually able to enjoy the trip!😉 This pic was taken at the overlook of the Waimea Canyon (also known as the Grand Canyon of the Pacific) – it was amazing!