BEST No Bake Cookies are a simple, oatmeal chocolate cookies that do not require baking time! These oatmeal no bake cookies are sweet, chewy and so delightful!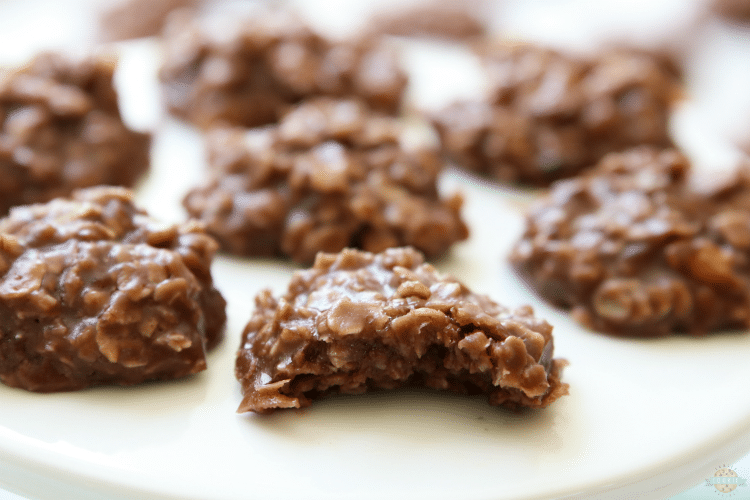 These coconut no bake cookies are simple to make, with only 7 ingredients and 20 minutes of prep work, an amazing treat is created! A great time to make these no bake chocolate oatmeal cookies without peanut butter is during the warm spring and summer months, you do not have to warm the house up by turning the oven on and you have a sweet treat to enjoy!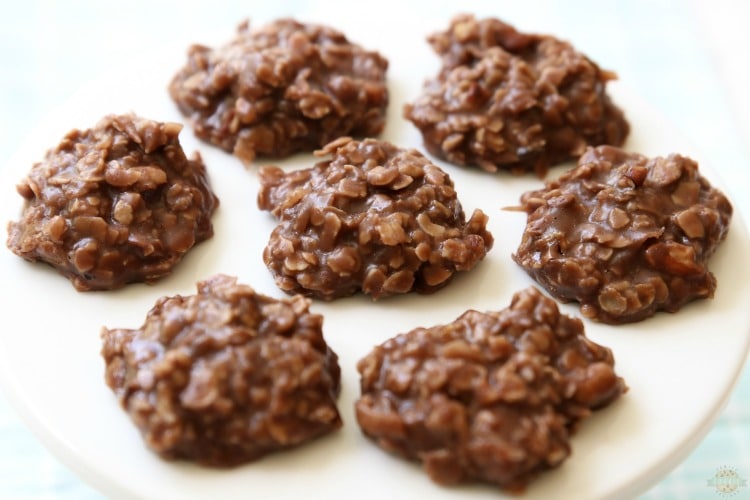 What are No Bake Cookies?
No-bake cookies are an amazing, addictive cookie recipe that do not require any time in an oven. They also do not include ingredients such as eggs or flour, both of which have harmful bacteria if not heated. A lot of no bake cookies include peanut butter as well, it is great for binding ingredients together. For our no bake cookie recipe we do not include peanut butter, we think they form well and taste incredible without it. This is also a great recipe during the warmer months of the year, you can create a tasty treat without turning the oven on and heating the house up any more than it already is. Give them a try today and see just how amazing they taste!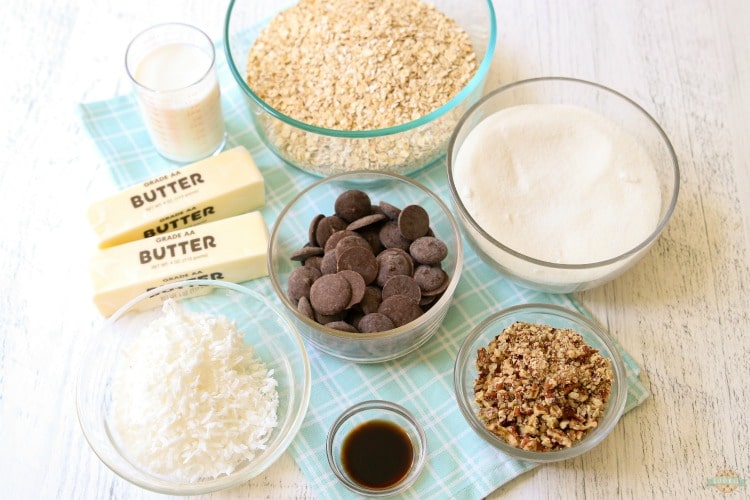 No Bake Oatmeal and Coconut Cookie Ingredients
Butter: You need 1 cup of butter to give these cookies a nice rich flavor.
Sugar: Adding in 2 cups of sugar help give these cookies a nice sweet taste.
Milk: Use 1/2 cup of milk to provide some moisture and create a great cookie texture.
Coconut: For extra delicious flavor and texture, add in 3/4 cup of coconut flakes.
Semi Sweet Chocolate Chips: You need 1 cup of semi sweet chocolate chips for a fantastic chocolatey addition to these cookies.
Walnuts: Use 1/2 cup of chopped walnuts to add a wonderful crunch to this dessert.
Quick Oats: You will need 3/4 cup of quick oats for these no bake cookies.
Vanilla extract: Add in 1 teaspoon of vanilla extract to enhance all the amazing flavors in this sweet treat.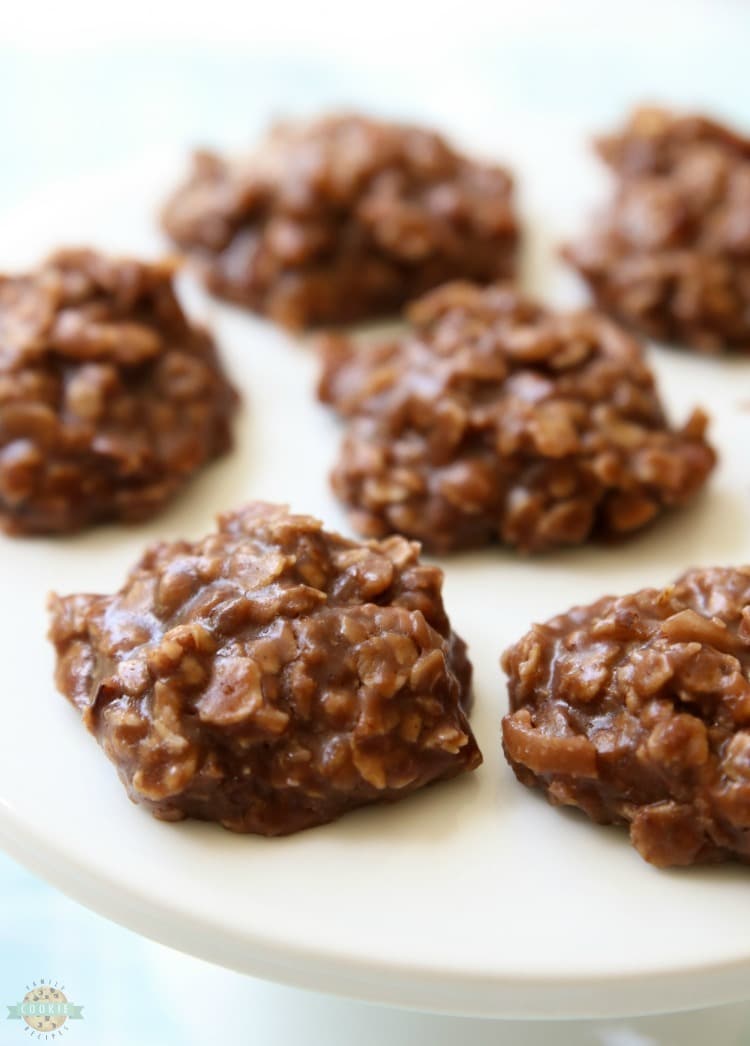 How to make No Bake Chocolate Oatmeal Cookies
Prep
First, prepare a cookie sheet by lining it with wax paper or parchment paper. Set aside.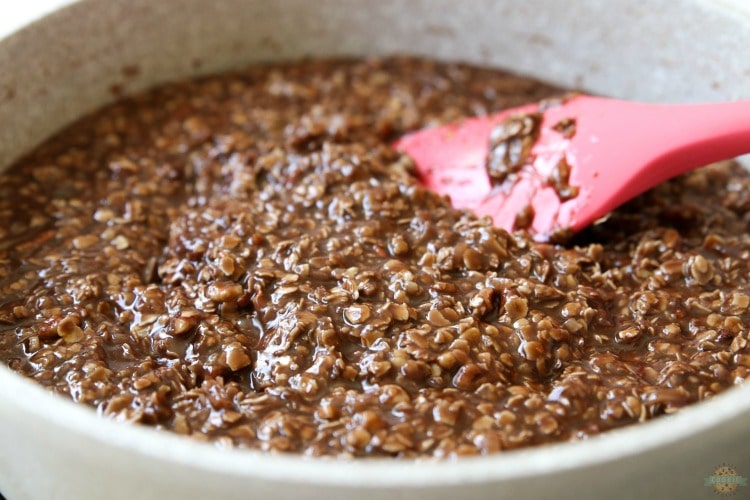 Cookie batter
Next, in a sauce pan, combine the butter, sugar and milk. Bring the mixture to a boil and let it boil for 1 minute. Make sure you only let it boil for 1 minute, or else your cookies might be too dry and crumbly.
Then, add the semi-sweet chocolate chips to the pan and stir until they have all melted completely.
After that, add the coconut, walnuts, oats and vanilla extract. Mix everything until it is all thoroughly combined.
Proceed to scoop the cookie batter mixture in balls and place onto the prepared cookie sheet.
Let the cookies cool on the baking sheet for 1-2 hours.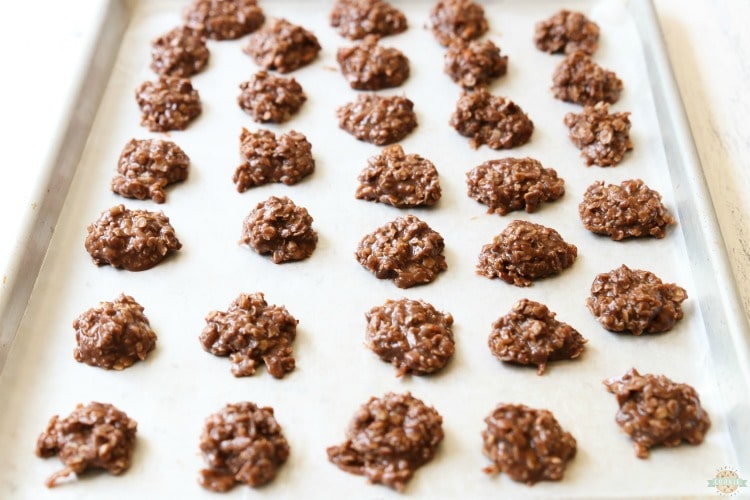 Which oats are best for No Bake Cookie Recipe?
Different recipes will call for different kinds of oats, but to make the best No Bake Cookies, you should use quick oats. Using different kinds of oats will change the texture of the cookies, and you risk them not setting up right. Being the main ingredient in this recipe, it's important to get the right kind of oats.
What to do when No Bake Cookies recipe won't set?
Putting your cookies in the fridge or freezer will help them firm up a bit. To avoid your cookies not setting, make sure you boil the cookies for as close to a minute as possible.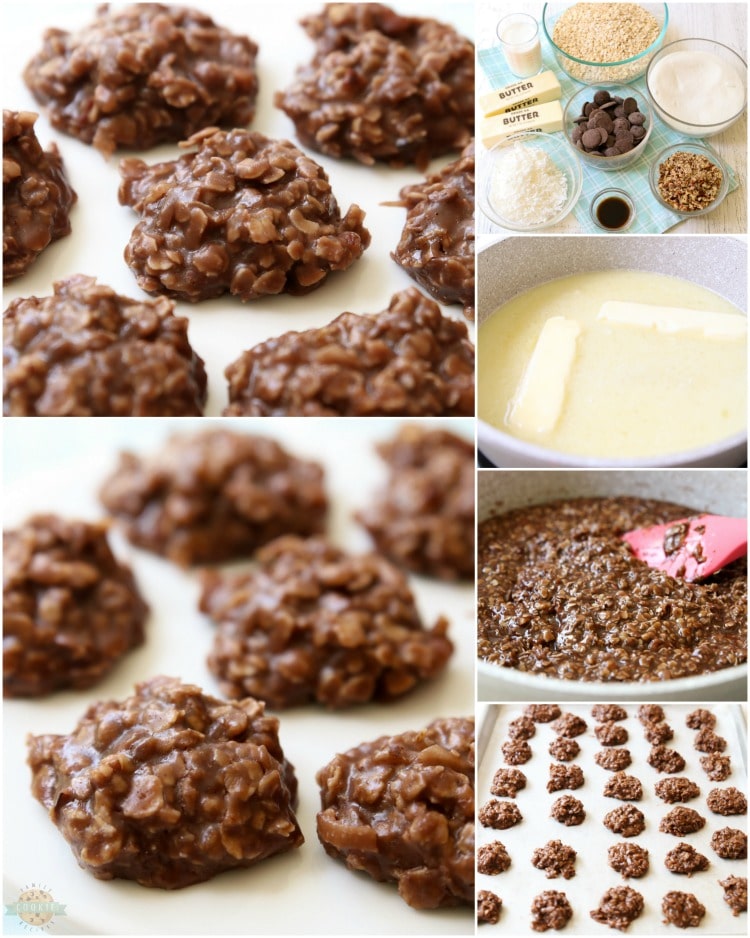 Can No Bake Cookies be frozen?
Yes, these cookies can absolutely be frozen. It will help them firm up, and in my opinion, taste better! Especially in the summer. Although, mine are always eaten before I even open the freezer!
Will Chocolate No-Bake Cookies stick to foil?
I have seen these cookies stick to aluminum foil before, but it does not always happen. To avoid the hassle and the risk I would recommend using wax paper or parchment paper as that is what has always worked for me!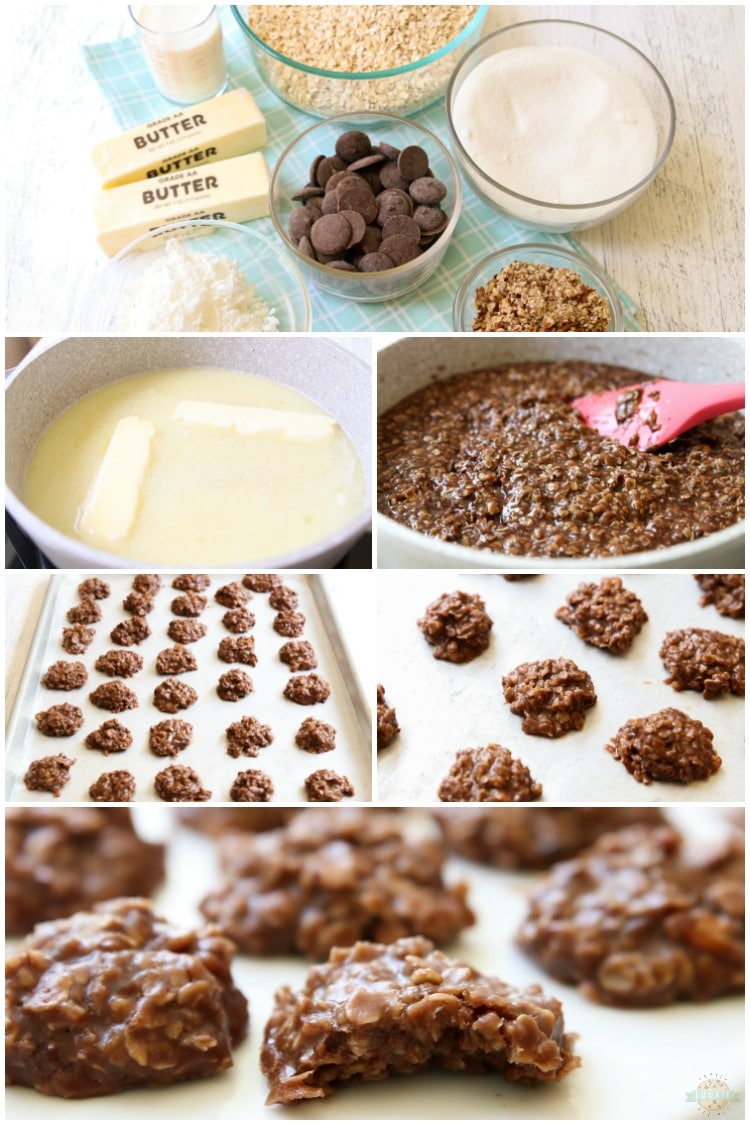 Do No Bake Cookies need to be refrigerated?
I highly recommend putting no bake cookies in the fridge, it will help the cookies to hold a firmer shape. They also will last longer if you keep them in the fridge. However, they technically don't have to be refrigerated. You can store them in an airtight container in room temperature and they will be fine too. It just depends on your preference, if you like them room temperature or chilled.
How long does it take for no bake cookies to set?
These cookies only take about 15-20 minutes to cool and set up at room temperature, but you can reduce that time by at least half if you let them set up in the refrigerator. If you prefer the taste and texture of these cookies at room temperature just make sure to remove them from the refrigerator once set. You can definitely eat them while cold though too! I think they somehow taste better cold.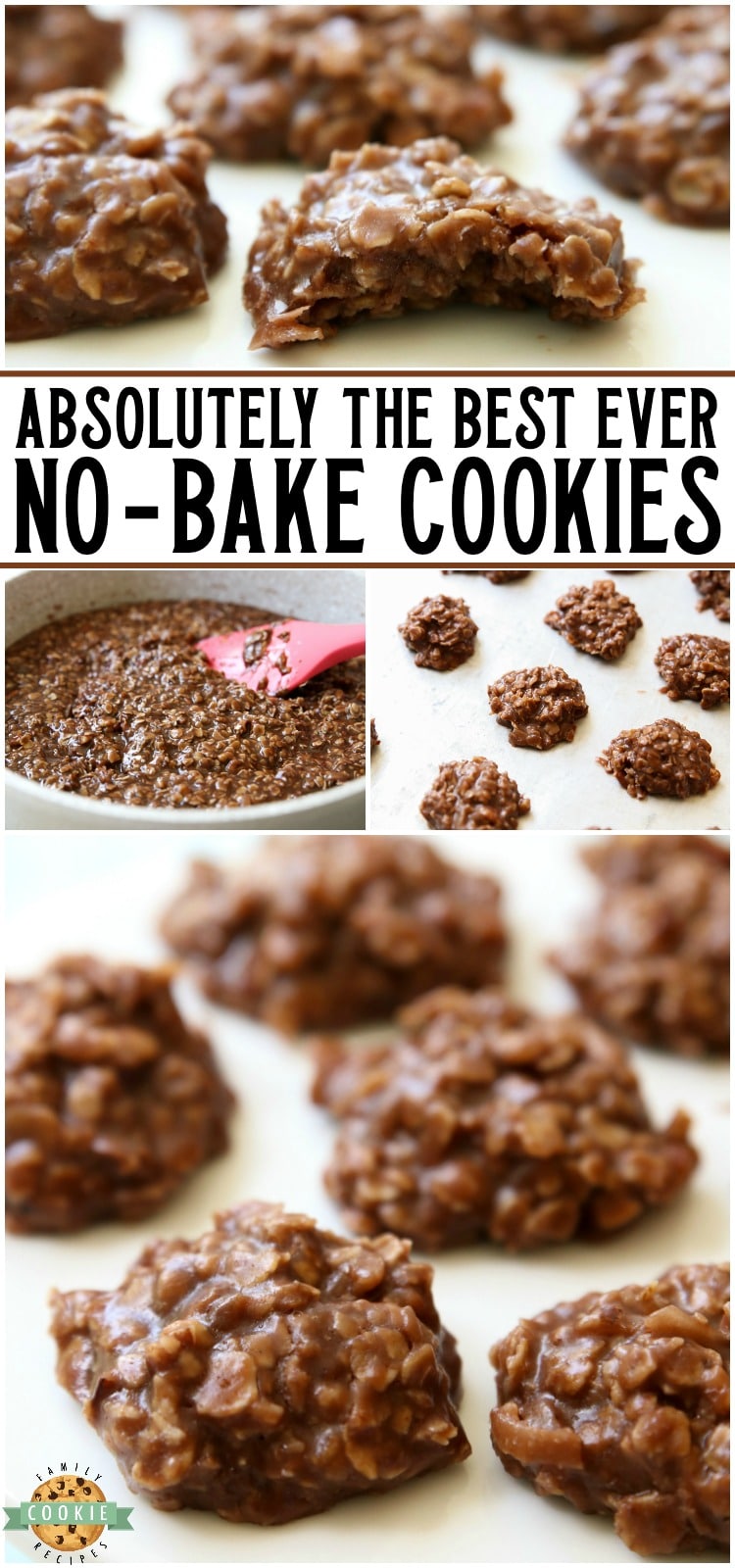 It is July and it is HOT. Hence the no-bake cookies! Had to share this fun pic of my kids with their Aunt Raz. She really is the COOL aunt, something I'm never going to be. I am so grateful that she is a good influence in my kid's life. It really does take a village!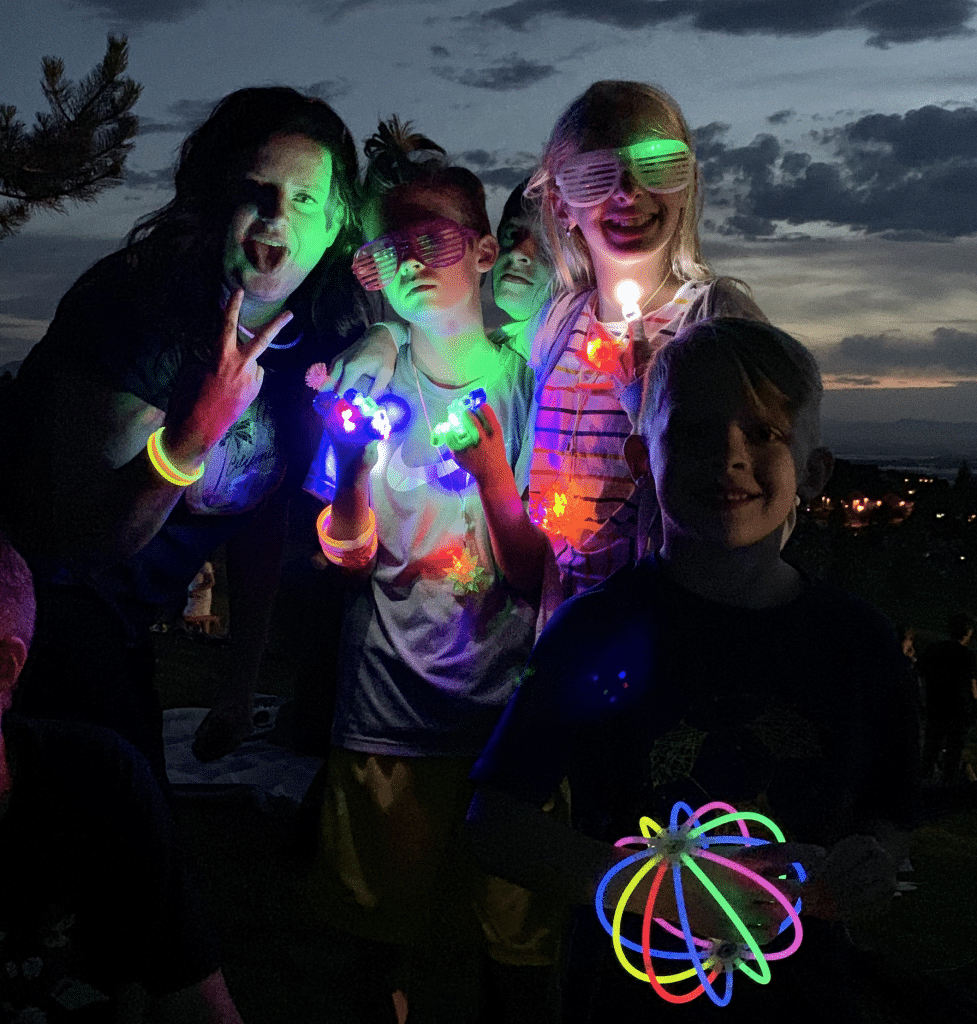 Best Ever No Bake Cookies are simple, oatmeal chocolate cookies that do not require baking time! I have tried many and this no bake cookies recipe is the absolute BEST. Perfect flavor and texture for no bake cookies.