No Bake Oatmeal Raisin Cookies are everything you love about classic oatmeal raisin cookies, but you don't have to bake them! Simple no bake cookie recipe with a delightful blend of spices that pair beautifully with raisins.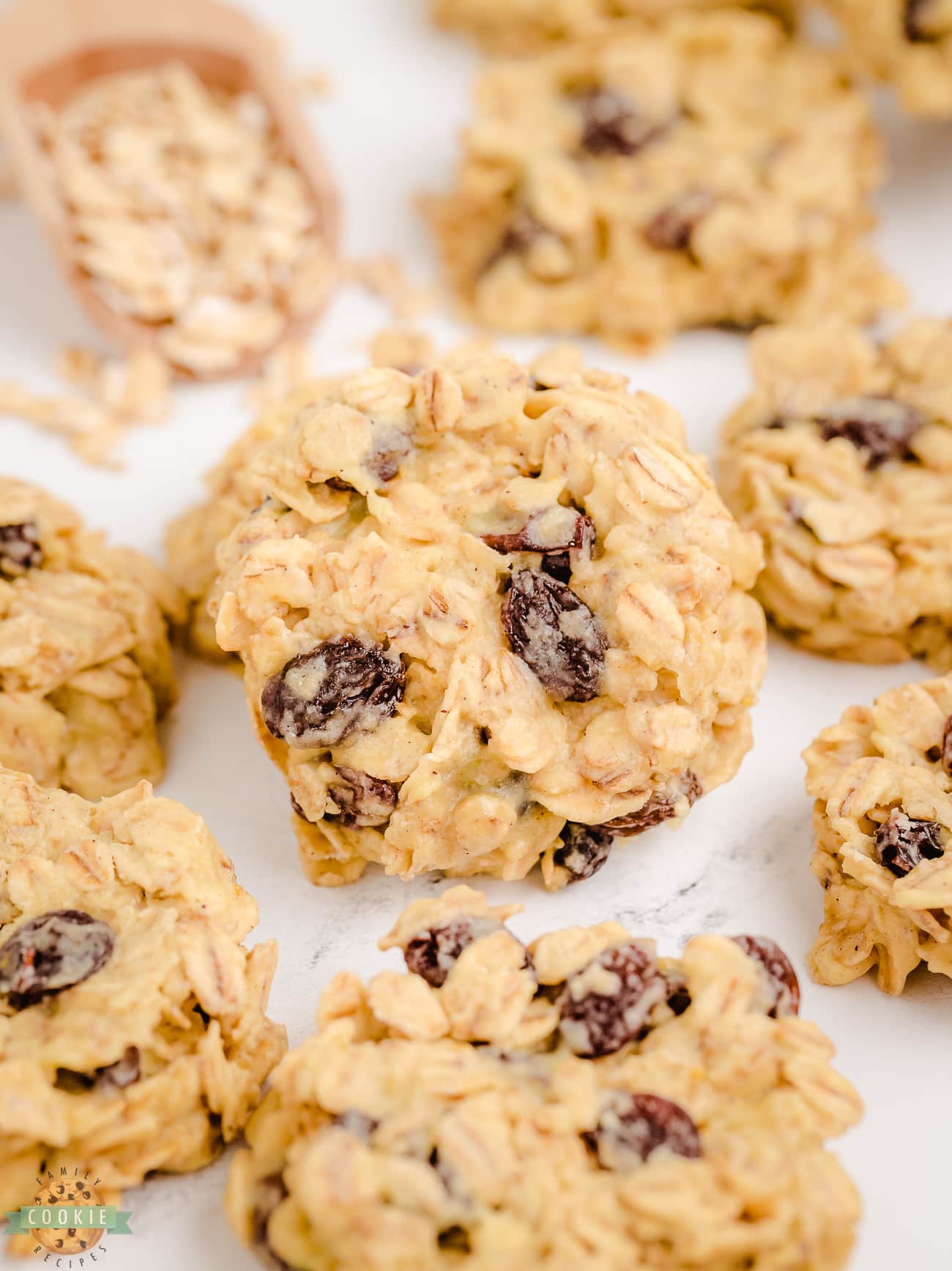 These pudding mix cookies have great flavor and a delightful chewy texture from the raisin and oatmeal combination. This no bake oatmeal cookie recipe is incredibly simple to make and create a delightful treat for any occasion!
No-Bake Oatmeal Cookies
If you love oatmeal cookies, then you have got to try this delicious spin on this classic dessert. This recipe has all the amazing flavor and uses most of the same ingredients, but requires NO BAKING! I love taking a traditional baking recipe and putting a new spin on it. The combination of flavors and textures in these no-bake oatmeal raisin cookies is simply amazing. Whip up a batch of these for your next family gathering and watch how quickly they disappear.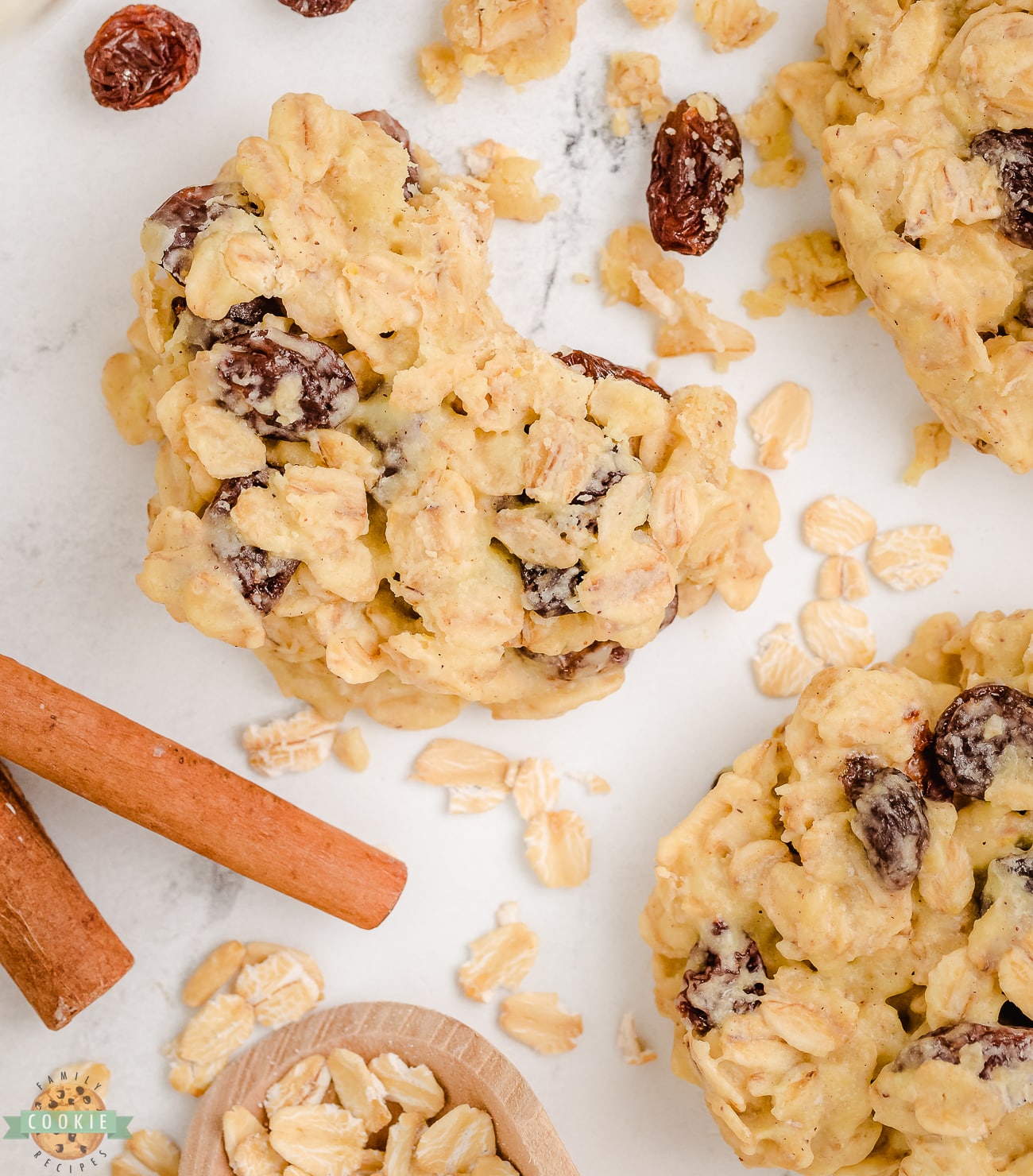 Why you'll enjoy these easy no-bake cookies
Easy to make! You're going to love just how simple these treats are to make. Just heat, stir, scoop and chill! Honestly, no-bake treats are such a great way to whip up a quick and delicious dessert.
10 basic ingredients. To make these amazing treats, you only need 10 ingredients. My bet is you have over half of them already in your kitchen, that's a win if you ask me!
Amazing flavor. The combination of flavors is one you will not soon forget. The vanilla pudding mixed with the oatmeal cookie, makes for an incredibly delicious and satisfying dessert.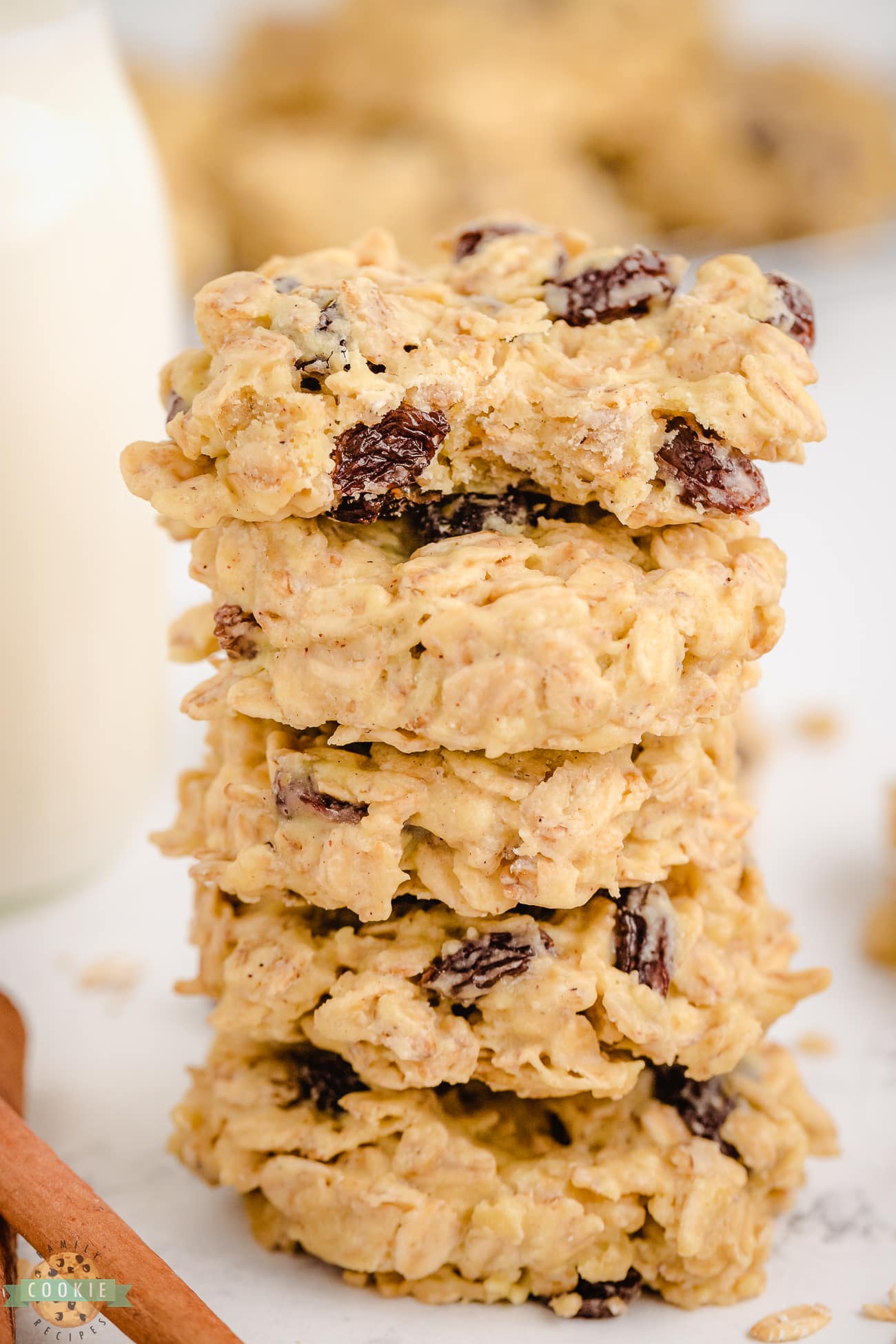 No-Bake Oatmeal Cookie Ingredients
Sugar: Adding in 1 ½ cups of sugar helps create a wonderful chewy and sweet cookie.
Butter: You will need ¾ cup of butter to give the dough a nice rich flavor.
Milk: Using ⅔ cup of milk helps make a perfect dough consistency.
Vanilla pudding: Add in one 3.4-oz box of instant vanilla pudding to make the cookies incredibly soft and add extra amazing flavor.
Vanilla extract: To enhance all the great taste, use 1 tsp of vanilla extract.
Cinnamon: Give these cookies amazing flavor and add in ½ teaspoons of ground cinnamon.
Allspice: For more great taste, use ⅛ teaspoon of allspice in this cookie dough.
Salt: You need ½ teaspoon of salt to balance out the sweetness of these cookies.
Raisins: These cookies wouldn't be the same without 1 cup of raisins.
Oats: The structural base of these cookies is 3 ½ cups of quick oats.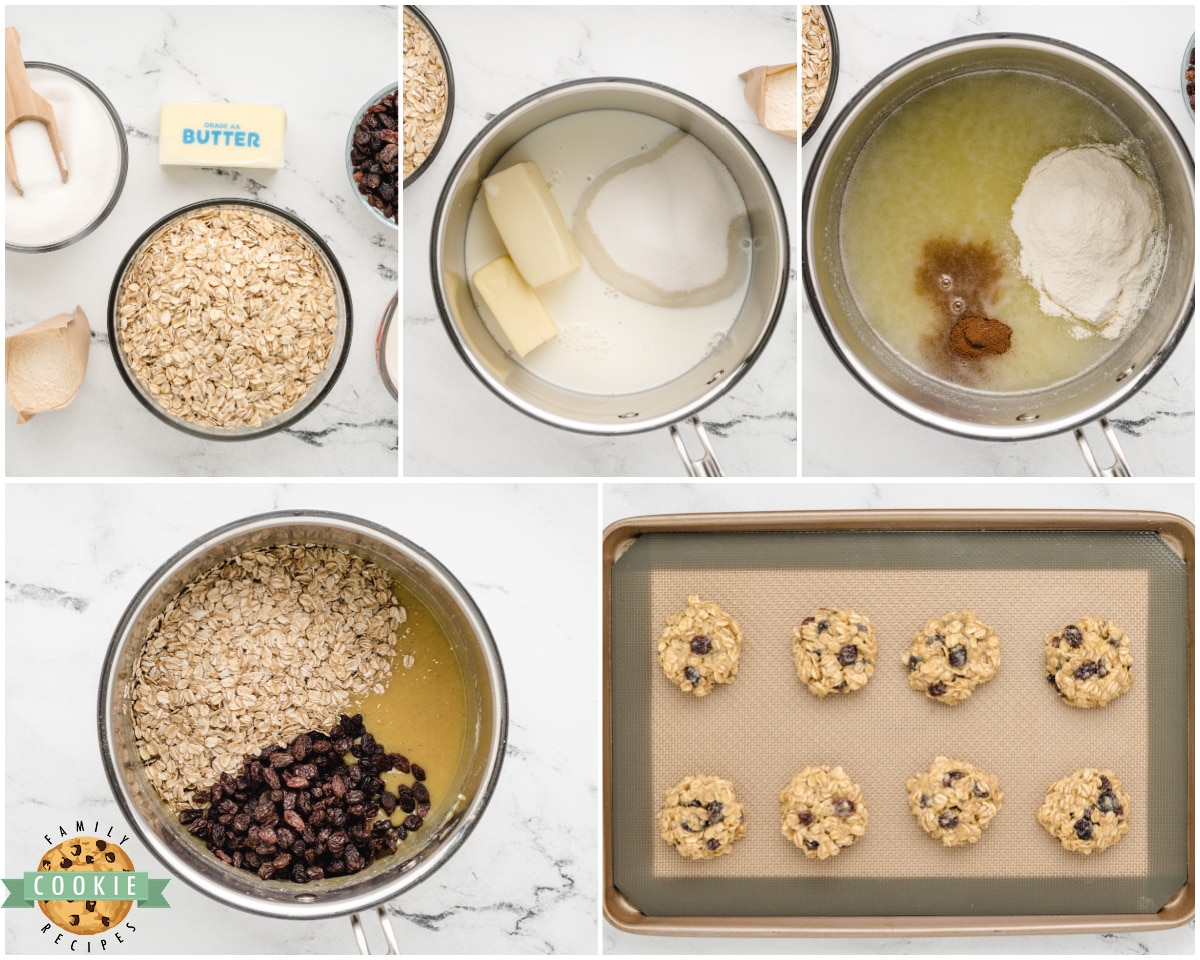 How to make No-Bake Oatmeal Raisin Cookies
Dough
In a large saucepan, combine the sugar, butter, and milk, cook over medium heat. Stir occasionally, melt ingredients, and bring the mixture to a boil.
Proceed to let the mixture boil for 5 minutes, then remove from heat. Next, add in the vanilla pudding mix, the vanilla extract, cinnamon, allspice, and salt. Whisk to combine until the mixture is smooth. After that, stir in the raisins and oats.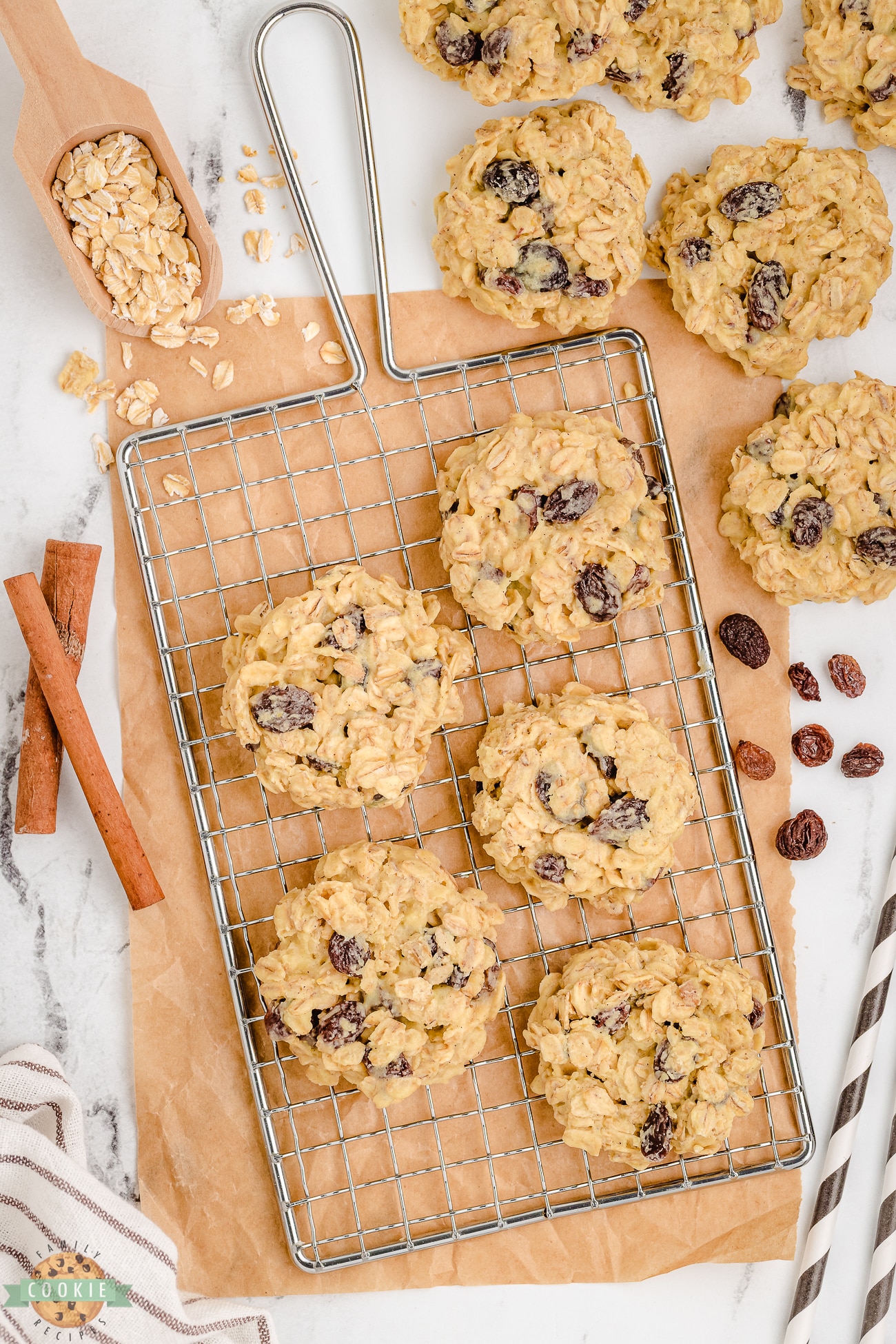 Set & chill
Line a baking sheet with wax paper or a silicon mat, continue to drop spoonful's of cookie dough onto the sheet.
Let the cookies cool before removing from the wax paper, this typically takes 15-20 minutes.
Serve and enjoy these no-bake treats!
HOW LONG ARE NO BAKE COOKIES GOOD FOR?
The great thing about no-bake cookies is they are have a longer shelf life than other baked goods. Once they have fully set, transfer them to an airtight container, with the layers separated by parchment, and they will keep at room temperature or in the fridge for up to 2 weeks.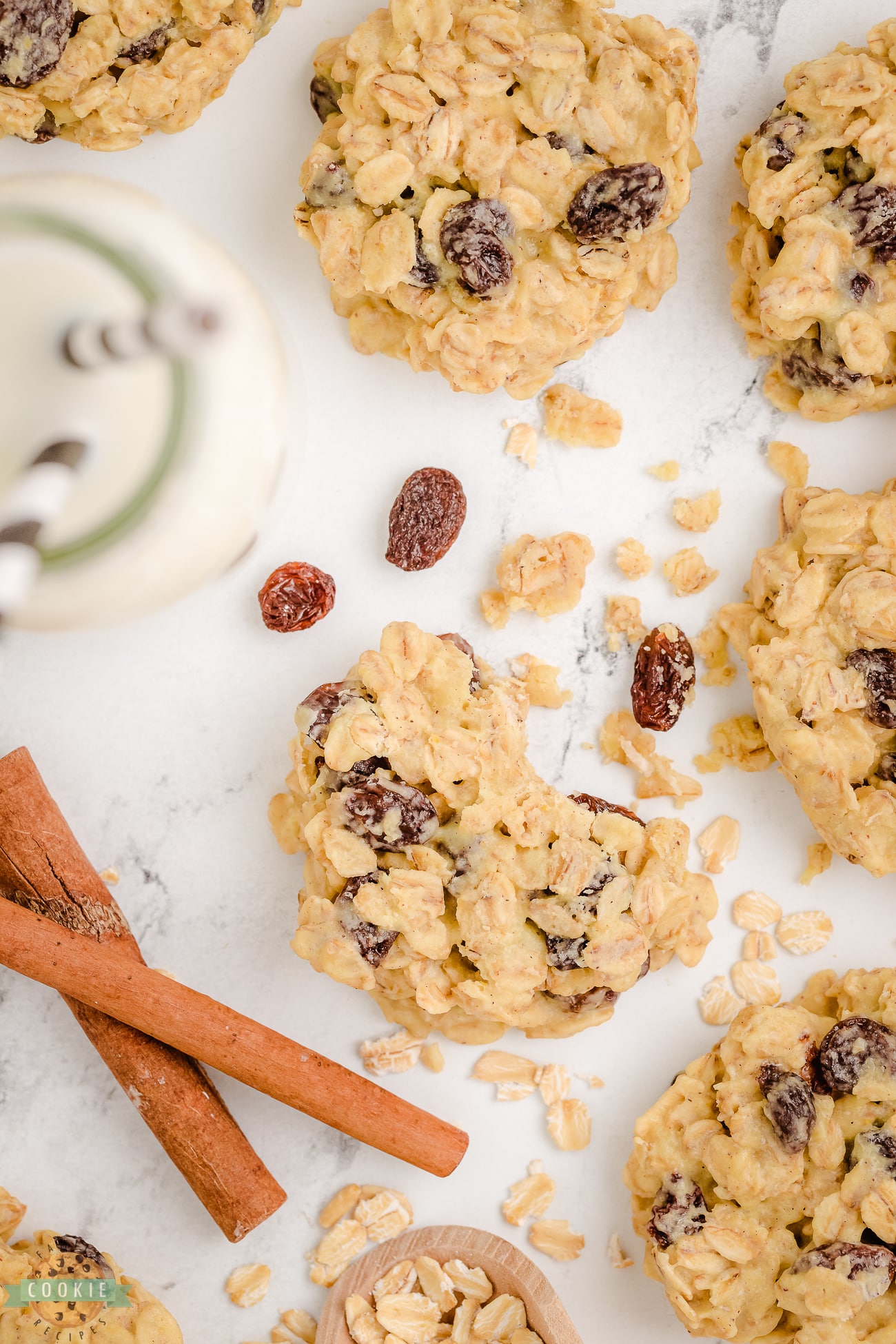 Which oats are best for no bake cookies?
Different recipes will call for different kinds of oats, but to make the best No Bake Cookies, you should use quick cooking oats. Using different kinds of oats will change the texture of the cookies, and they may be more dry than you'd like. As this recipe's main ingredient, it's important to get the right kind of oats.
Why are my no-bake cookies too gooey?
If your no-bake cookies turned out a bit too gooey, a common reason for that is because the mixture was not boiled for long enough. Once the mixture begins to boil, set a timer for 5 minutes and still occasionally during this process. It is an important step in the no-bake process, it's not to be skipped or rushed through.


Date night with my hubby! The movie and popcorn were meh, but the recliner seats were top notch as was the company!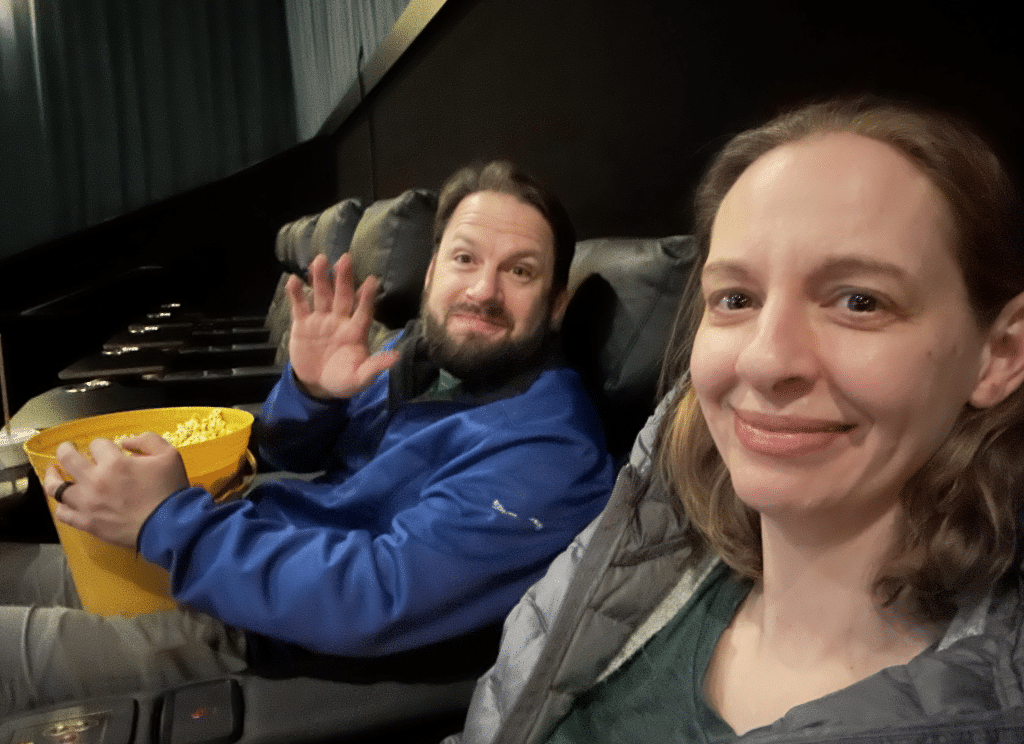 Love oatmeal cookies like us? Try more great recipes here:
No Bake Oatmeal Raisin Cookies are everything you know and love about a traditional oatmeal raisin cookie, but without baking! This easy no bake cookie recipe has an amazing blend of spices that pair wonderfully with the chewy raisins.