S'mores Oatmeal Cookies are full of oats, chocolate chips and mini marshmallows. Soft, chewy oatmeal cookies that taste just like s'mores!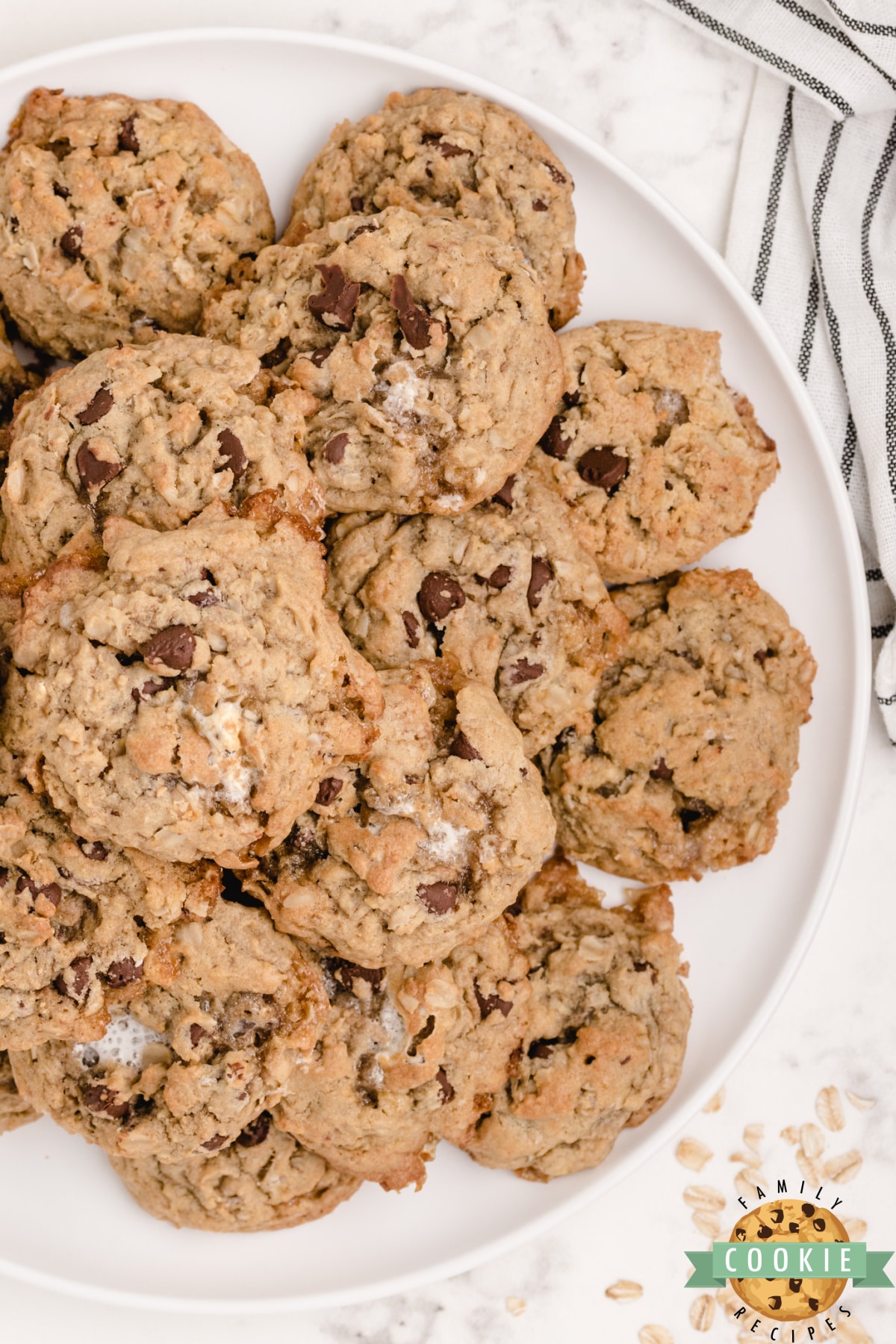 TIPS FOR MAKING THE BEST COOKIES
Three kitchen items really help you make the best cookies ever! I actually use these items in nearly every cookie recipe I make, as well as several other types of recipes, so they're quite versatile.
First, I line my cookie sheets with a piece of parchment paper or a silicone baking mat. They're sold in sizes that fit a 12×16 cookie sheet perfectly and enable to cookies to bake well without sticking- and no mess from spraying oil on the cookie sheets!
The second item is a KitchenAid mixer. I love mine! I have a Bosch as well but I find I use my KitchenAid for cookies. There is a cookie paddle that comes with every mixer that you attach to the top of the mixer. They're easy to use and help you mix the ingredients uniformly. Add this to your wish list because it's one of my all-time used small appliances ever!
The third item is a cookie scoop! Years and years ago I used to use 2 spoons to measure and scrape cookie dough onto the pans. It wasn't a perfect process and I often ended up with oblong cookies in various sizes. A friend of mine brought cookies to a party and I noticed each and every one of her cookies looked PERFECT. Her secret? A cookie scoop! They come in three sizes- 1/2 tablespoon, 1.5 tablespoon and 3 tablespoon scoops. I usually use the medium one for oatmeal cookies.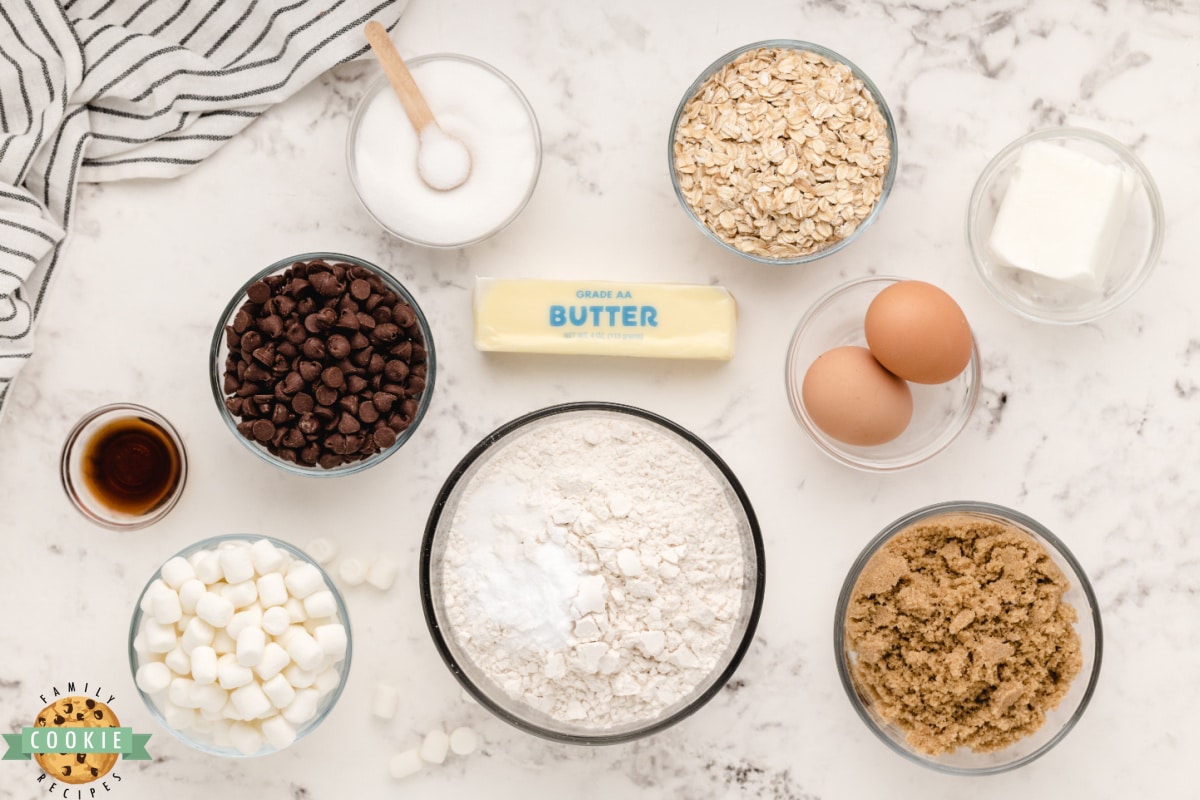 Ingredients in S'mores Oatmeal Cookies
Butter – You will need 1/2 cup (1 stick) of butter. Make sure the butter is softened to room temperature before adding to the recipe.
Shortening – A half cup of shortening combines with the butter to give the cookies a perfectly soft and chewy consistency. You can use regular Crisco or butter-flavored -either one works great!
Sugars – You'll need 1 cup of brown sugar and 1/2 cup of brown sugar. Make sure the brown sugar is fresh and soft.
Eggs – The recipe calls for 2 large eggs to bind everything together.
Vanilla extract – The higher the quality of the vanilla, the better!
Flour – All purpose flour works best in these cookies. Cake flour also works well.
Baking soda – This is the leavening agent in the cookies so make sure your baking soda isn't old or expired.
Salt – Just a fourth teaspoon of salt helps to bring out the other flavors in the cookies.
Oats – Old-fashioned oats are definitely my preference in these cookies, but you can use quick oats if you'd like.
Semi-sweet chocolate chips – 2 cups of semi-sweet chocolate chips are called for in the recipe. You can use milk chocolate chips instead, if you prefer.
Miniature marshmallows – You will need 2 cups of mini marshmallows mixed into the cookie dough to give these cookies that s'mores flavor that we all love!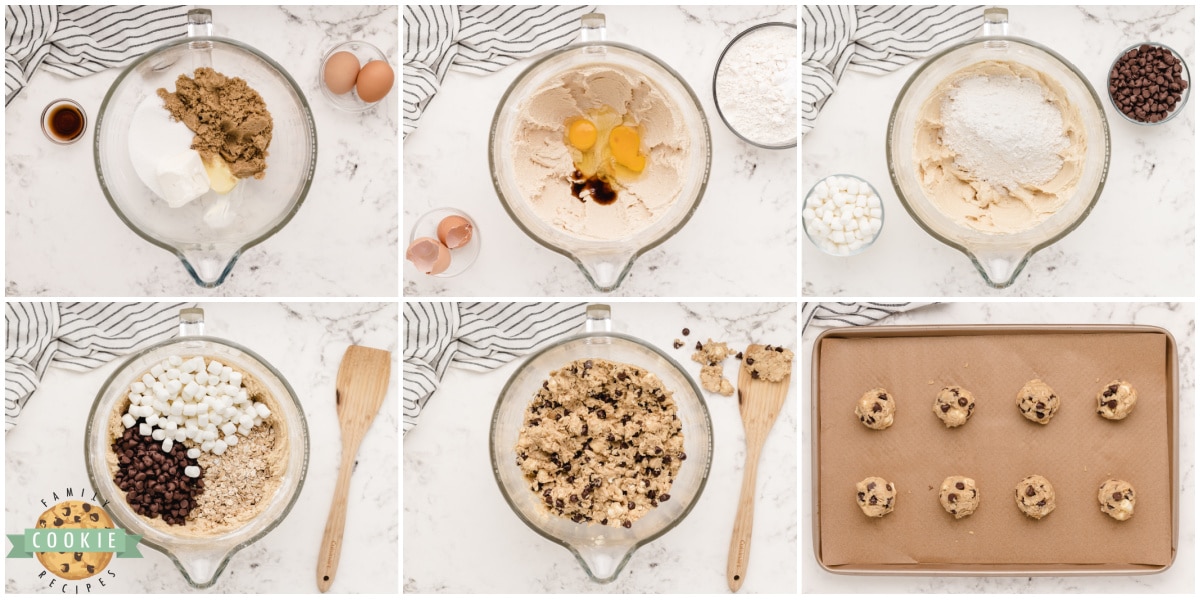 How to make S'mores Oatmeal Cookies
Preheat oven to 350°.
In a large bowl, cream the butter and shortening with the sugars for about 2-3 minutes. Add eggs and vanilla and beat for another 1-2 minutes.
In a separate bowl, mix together the flour, baking soda and salt. Add to the creamed mixture and mix just until combined.
Stir in oats, chocolate chips and mini marshmallows.
Scoop onto cookie sheets that have been greased or lined with parchment paper or silicone baking sheets. Bake for 9-11 minutes or until cookies have slightly begun to brown on the edges. Let the cookies cool for a few minutes on the cookie sheets before transferring to wire racks to cool completely.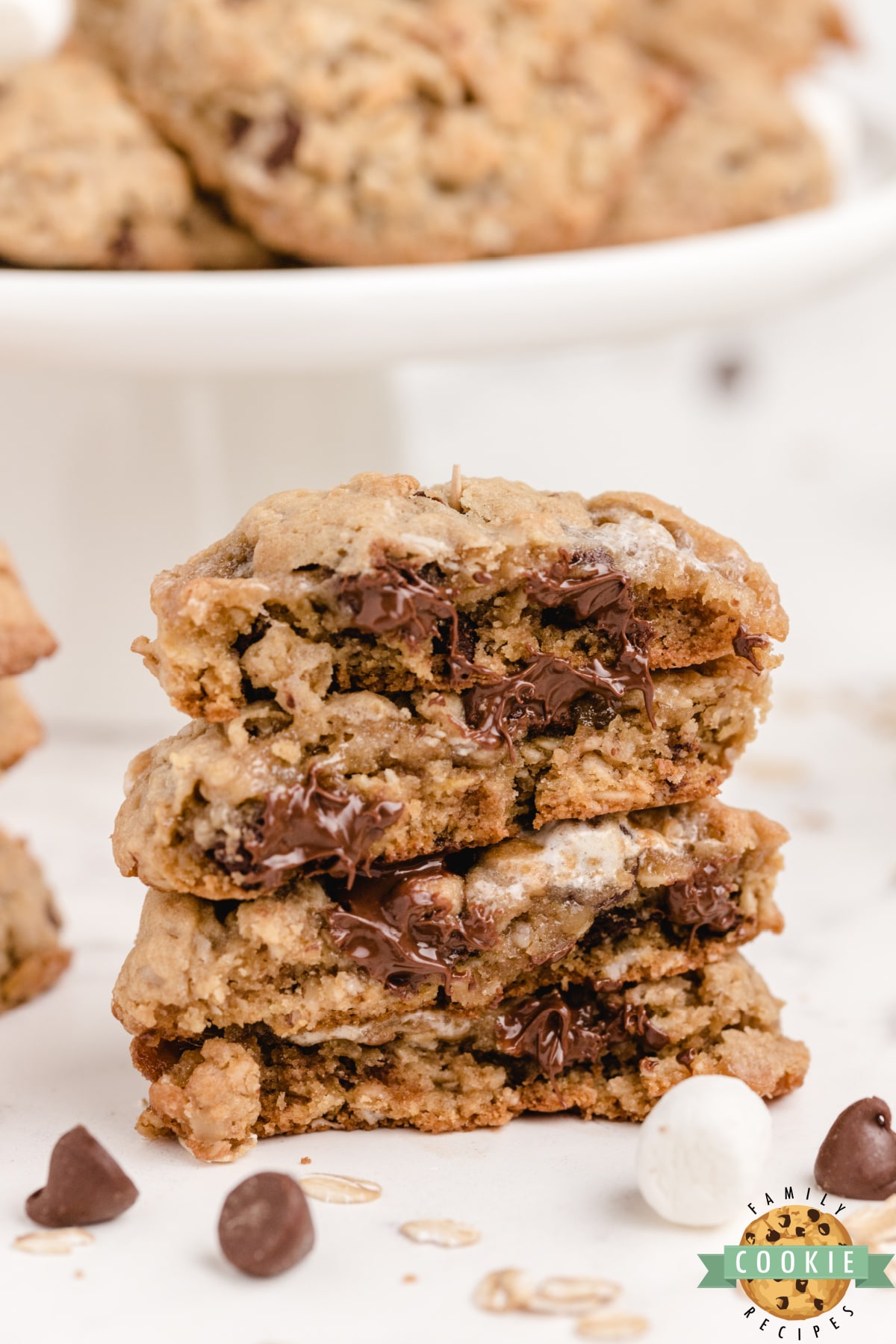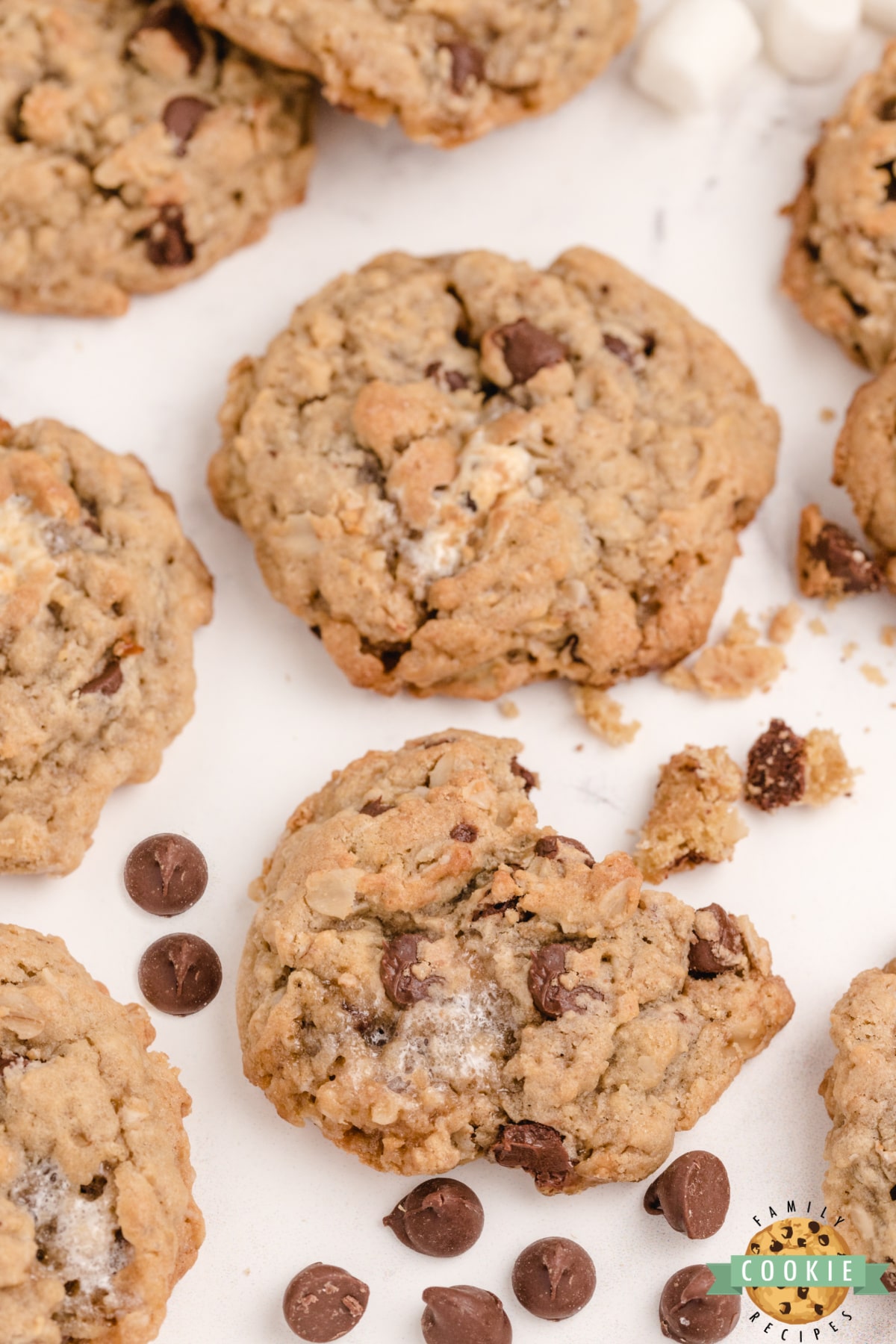 HOW TO MAKE THE BEST OATMEAL COOKIES:
After trying out multiple oatmeal cookie recipes over many years, I have picked up several important tips for making the absolute BEST Oatmeal Cookies!
Make sure that you have enough flour in the dough. If the dough is too sticky, you may need to add a little bit of flour. Keep in mind though that oatmeal cookie dough is a bit stickier than other cookie dough and that's ok!
Use old-fashioned oats. You can use quick oats, but the cookies won't be the same and I think old-fashioned oats make for much better oatmeal cookies.
Spend a little extra time when you mix the butter, shortening and sugars. Creaming them together for 2-3 minutes will improve the consistency of your cookies.
Preheat the oven. This will help your cookies turn out right every time!
Don't over bake the cookies – when I take mine out of the oven, they still look slightly under baked but they will continue to bake on the cookie sheet for a couple more minutes so that's ok!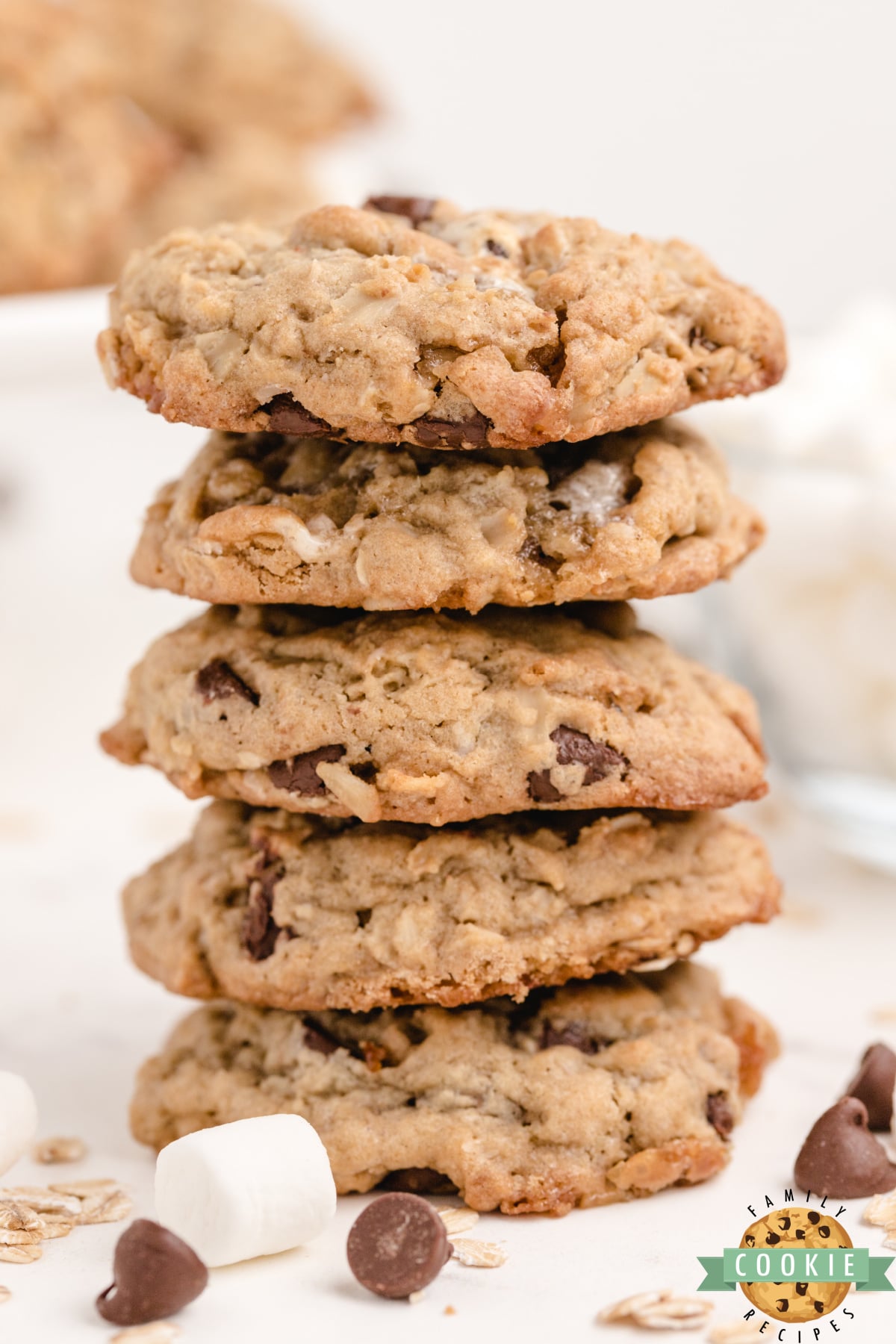 HOW DO YOU SOFTEN BUTTER?
I like to soften butter by using the defrost function on my microwave. If you need the full 1/2 cup cube of butter, you can leave it in the paper wrapper, otherwise, place the amount of butter you need in a glass or porcelain bowl. I use the lowest defrost setting on my microwave and just let it run for 20 seconds. Check the butter and see how soft it is by pressing it with a rubber scraper. If it is still not soft to the touch, meaning it doesn't indent when you press into it, let it warm for another 5-10 seconds. Watch it closely! Butter softens very quickly.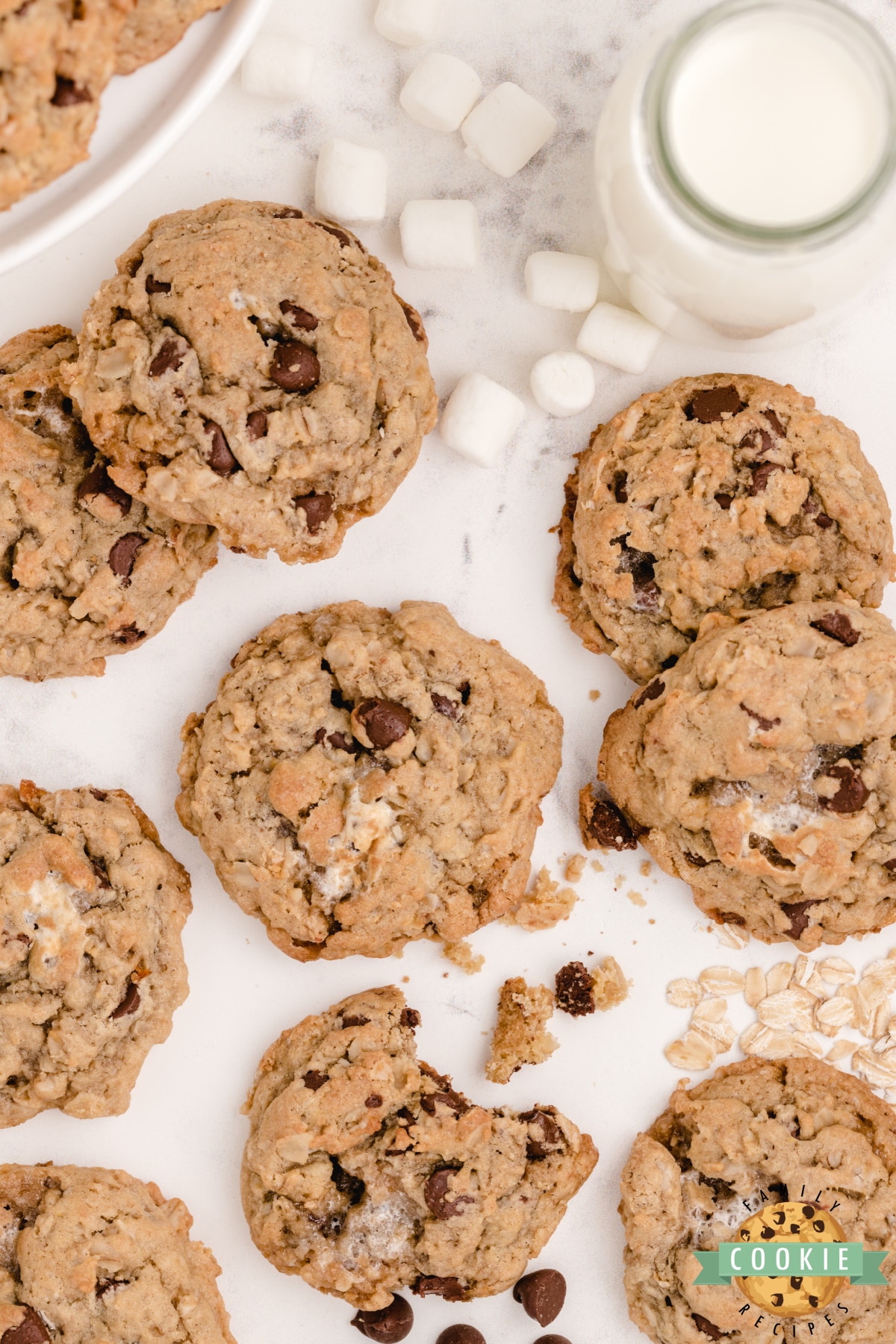 WHY DO MY OATMEAL COOKIES BURN ON THE BOTTOM BUT AREN'T DONE IN THE MIDDLE?
If your cookies are always burning on the bottom, it is probably a cookie sheet issue! If you are using really dark cookie sheets, the bottoms of your baked goods will tend to burn before they are actually cooked all the way through. If you use a lot of cooking spray, the same result can happen. I prefer to use lighter colored non-stick pans so that I don't have to use cooking spray at all. As mentioned above, I have been converted to silicone baking mats over the last couple of years and I love how easy it is for cookies to come off the tray – no sticking ever!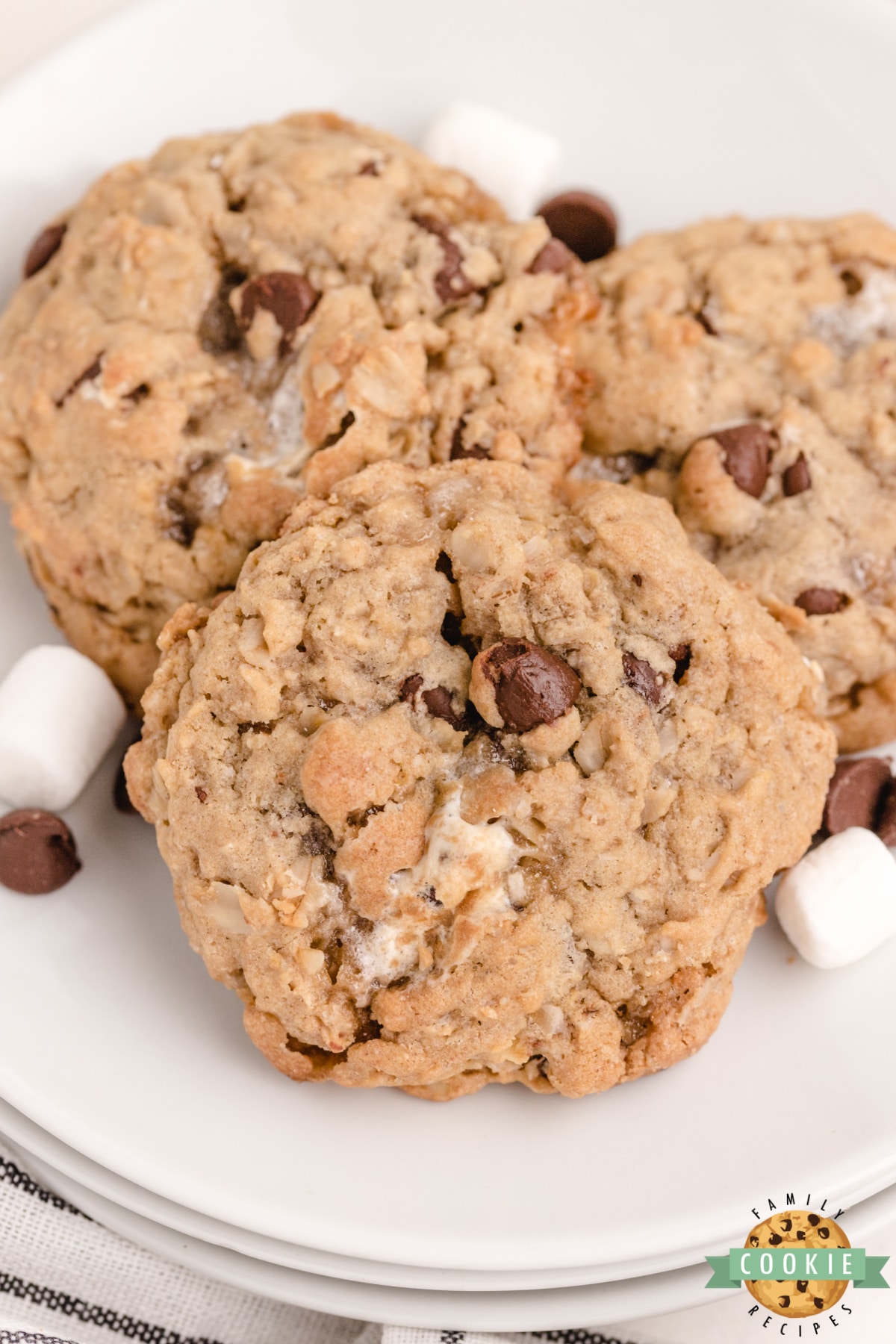 SOME OF OUR FAVORITE OATMEAL COOKIE RECIPES TOO!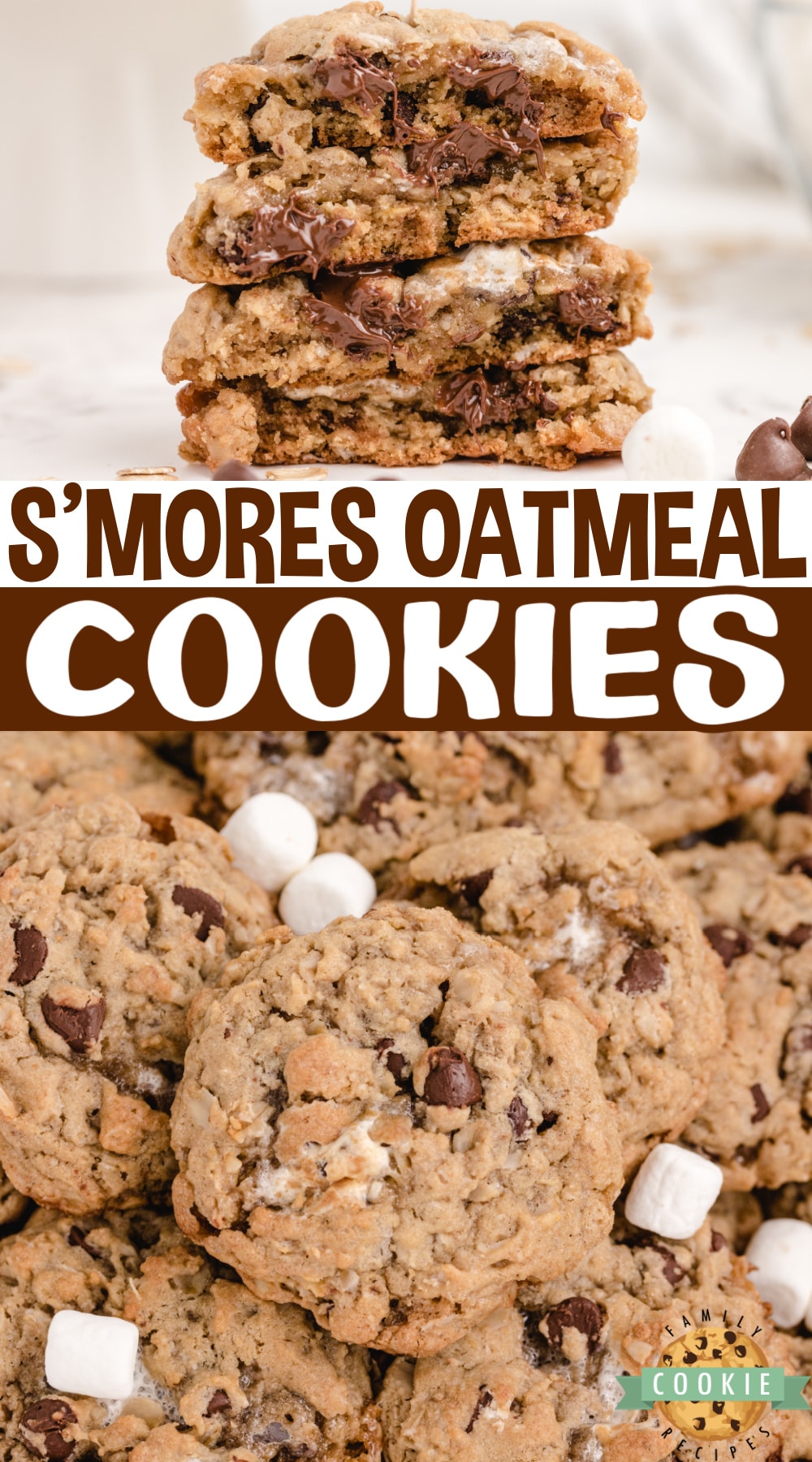 S'mores Oatmeal Cookies are full of oats, chocolate chips and mini marshmallows. Soft, chewy oatmeal cookies that taste just like s'mores!



We decided to take little Miss B (age 3.5) roller skating for the first time. She wasn't sure if she liked it the first few minutes, but then started to get the hang of it and loved it! I kept regular shoes on to help steady her since I'm not very good at roller skating. Luckily this little one has 2 older sisters who are amazing on skates and were able to help her go "super fast" which seems to be something she really loves. She told me that "going fast is her favorite thing in the whole world"…and that is true in running, biking, and pretty much everything she does. So fun to watch kids try new things – it's one of my favorite things as a parent!