Chocolate Cake Mix Cookies made with 5 ingredients in minutes! Soft, fudgy chocolate cookies made from cake mix loaded with chocolate chips and pecans. Perfect easy chocolate cake mix cookie recipe!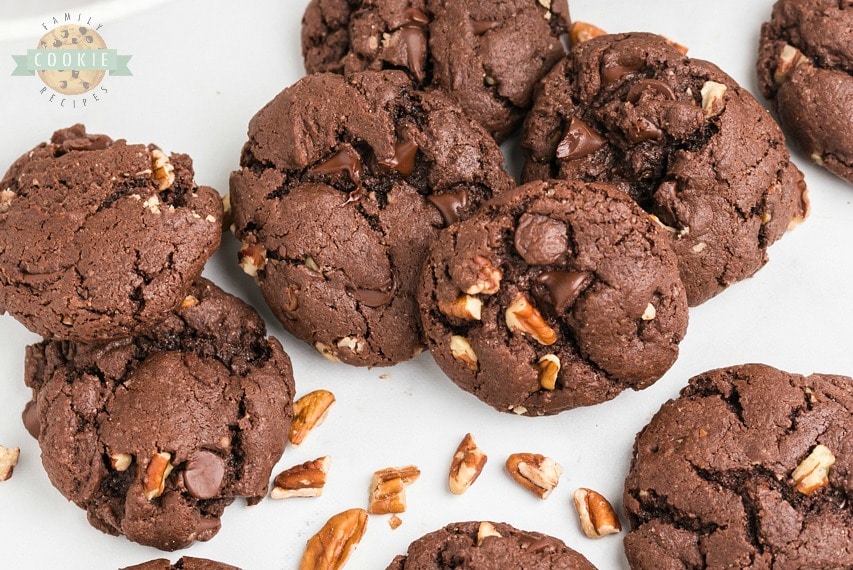 These chocolate cake mix cookie with chocolate chips are delicious! But what makes them even better is that there are just a few super easy steps to follow along with! Fast cookies that turn out perfectly every time is something I think we can all agree is awesome.
Cake mix cookies
I love making cookies with boxed cake mix. It not only helps to reduce the time in the kitchen, but it helps cookies to turn out perfectly soft & chewy. These chocolate cake mix cookies with butter are no different. They taste as awesome as they look and the nutty crunch from the chopped pecans just add to it all. While the nuts are optional, they add a special something so be sure to add them!
What brand of cake mix should I use?
You can use any brand of cake mix, whether that is a store brand, Duncan Hines, Betty Crocker or another store brand. All of them should work the same but I recommend picking one that you have tried before so you know you like it.
Can I use milk chocolate chips instead of semisweet?
Yes, you can. While semi sweet chocolate chips and milk chocolate chips both taste very different and will give the cookies a different flavor, you can choose milk chocolate if you wanted.
Chocolate Cake Mix Cookies Ingredients
Here's what you'll need to make these cookies:
-1 box 18.25 oz Chocolate Cake Mix
-2 eggs
-1/3 cup melted butter (or coconut oil)
-1 heaping cup of semi-sweet chocolate chips
-1/2 cup chopped pecans
How to Make Chocolate Cake Mix Cookies
Preheat your oven to 350 degrees F. Spray a cookie sheet with non-stick spray and set it aside.
Combine the cake mix and eggs in a medium mixing bowl. Add in the melted butter and mix well. The mixture will be thick.
Add in the chocolate chips and the walnuts then stir to combine. The cookie dough will be firm.
Use a small cookie scoop to measure out the dough and then place them on the cookie sheet. Bake for 8-10 minutes.
Once they're done, remove them from the oven and then let them rest for another 3-5 minutes on the hot cookie sheet. Transfer to baking racks to cool completely.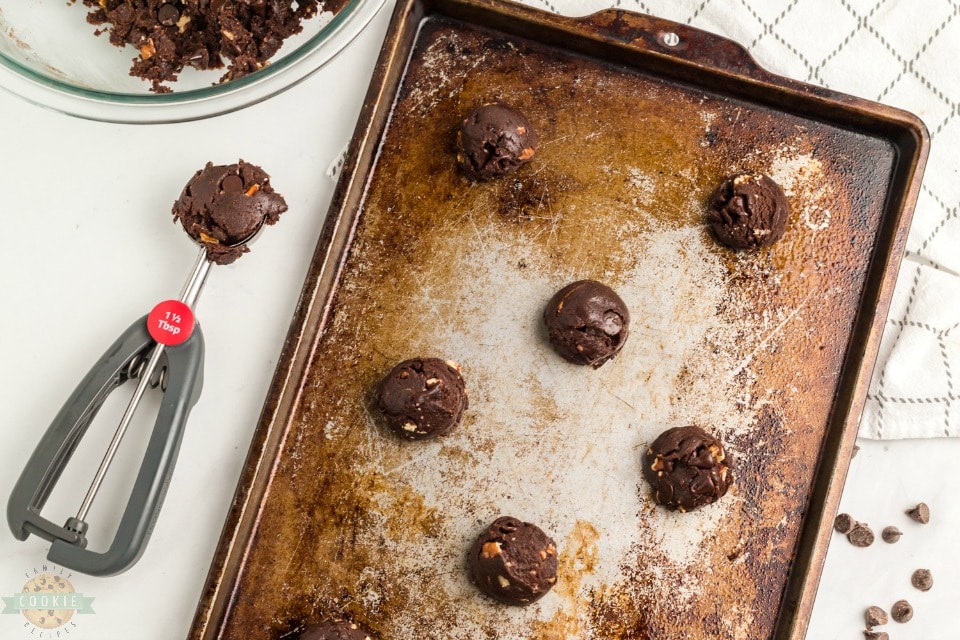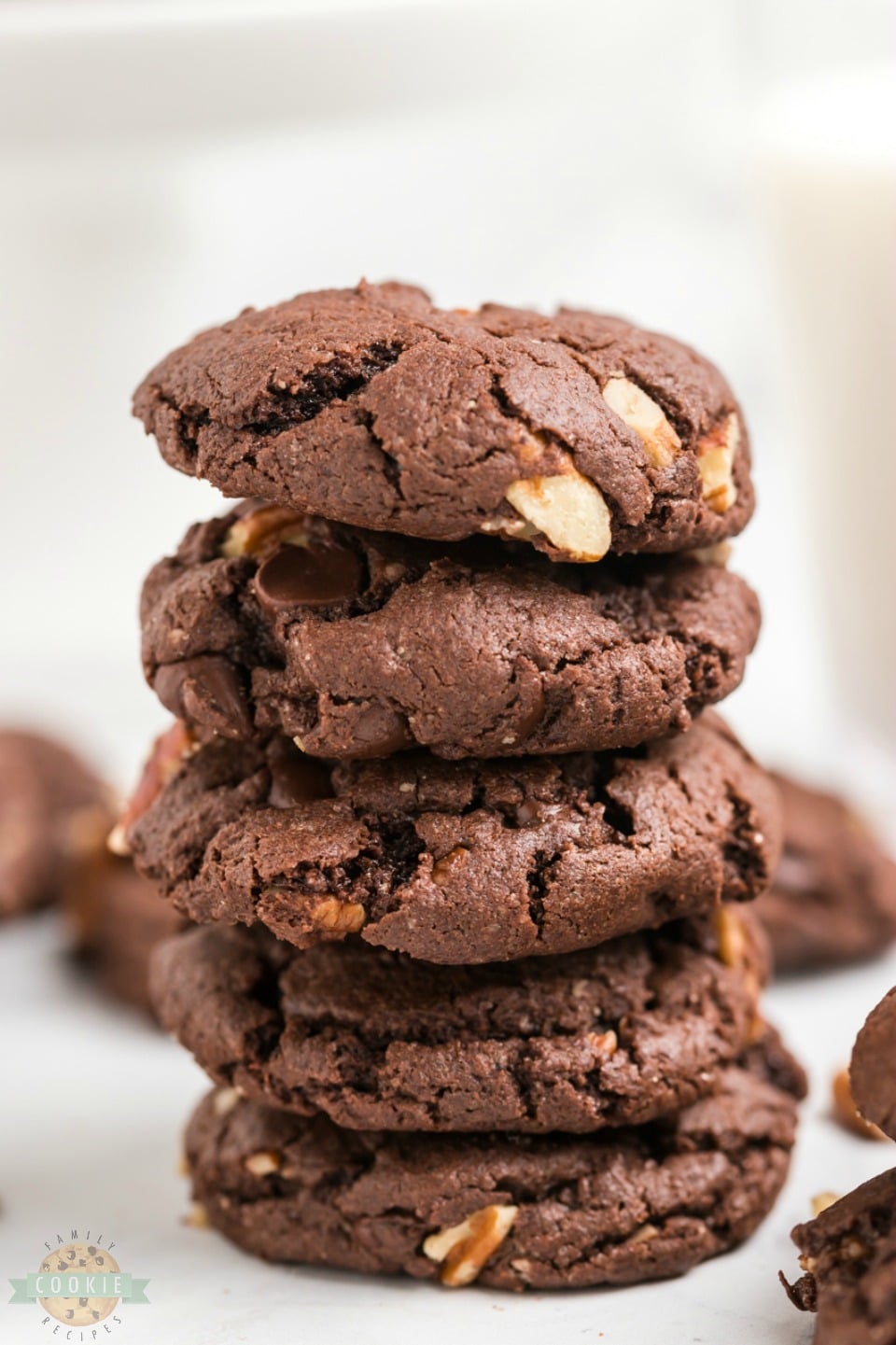 Can I make these chocolate cake mix cookies dairy free?
If you use a dairy free boxed cake mix like Duncan Heins and a nondairy chocolate chip then yes! You would also need to substitute the butter for coconut oil as directed in the recipe card. The cookies will turn out awesome!
How long are chocolate cake mix cookies good for?
If you keep them stored at room temperature in an airtight container or Ziploc bag you can get them to last about a week before they start going stale.
Can I freeze chocolate cake mix cookies?
Absolutely! Keep your cookies in an airtight container in the freezer until you're ready to eat them and you can get them to last up to 6 months that way! This gives you plenty of time to enjoy your treats!
More cake mix cookie recipes to try:


It's been a long, long last few months so when our previously planned family vacation time came up, we opted to go on our trip… making a few changes of course. The highlight of our trip was hard to choose from, but I think the boat day on Lake Powell was the winner! It was SO AMAZING. If you've never been to Lake Powell, imagine the Grand Canyon on a smaller scale in the middle of a giant lake. That's what it's like! The lake is so huge it doesn't feel crowded AT ALL and throughout the day we found ourselves all alone in the most incredible coves.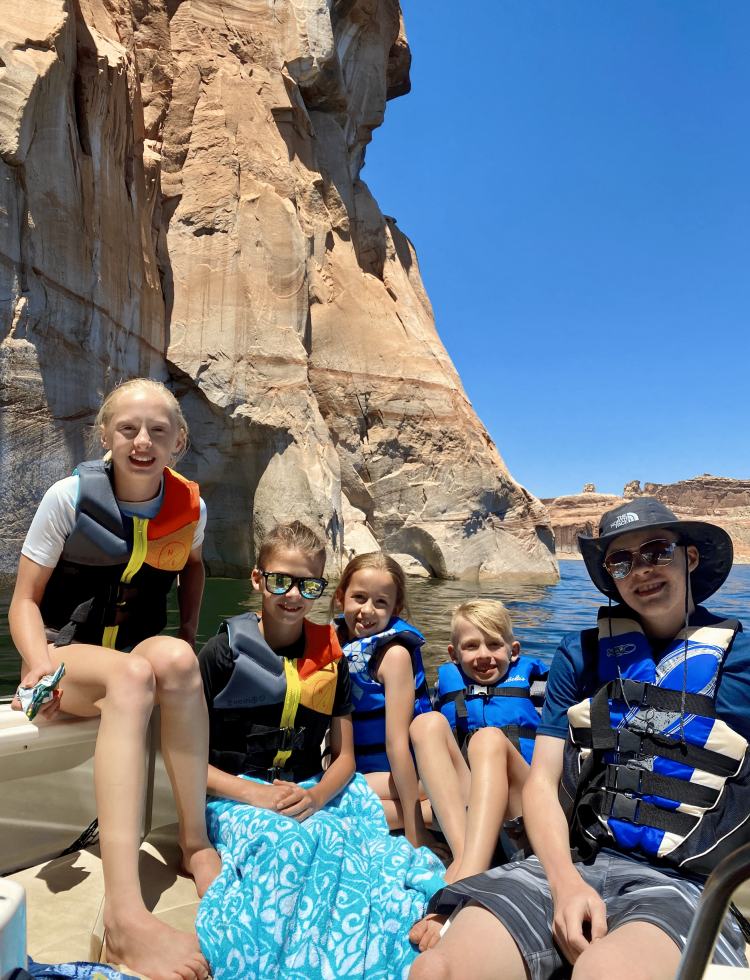 This cove was actually quite big. So big in fact we had a really fun time yelling all sorts of sounds to hear the distant echoes sound a few seconds later. We swam, jumped off rocks, saw fish, got some sun and just truly had a wonderful day.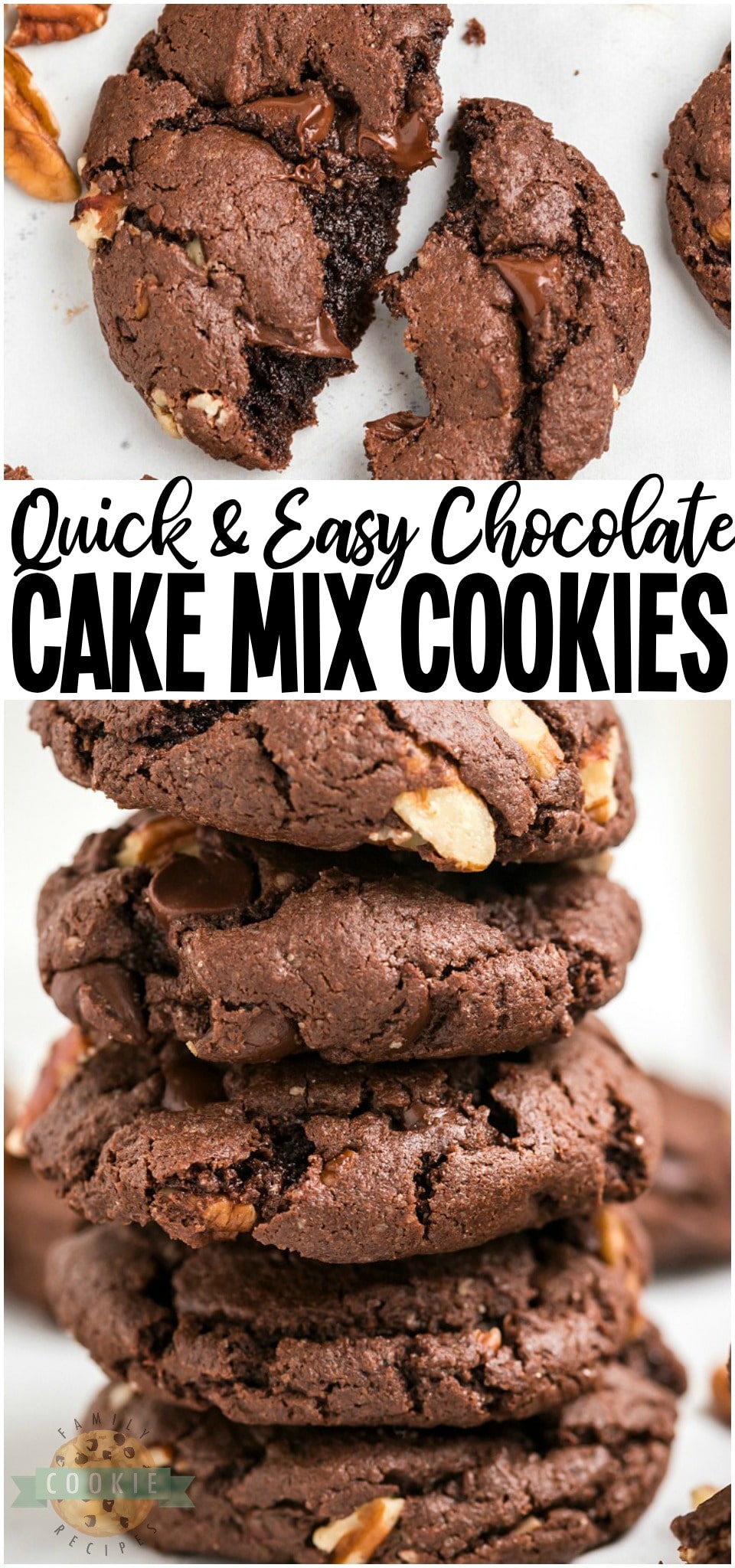 These chocolate cake mix cookies are delicious and soft pillows of cookie goodness. You're going to love them! Made with just 5 ingredients they come together in minutes, soooo easy! Chocolate Cake Mix Cookies made with 5 ingredients in minutes! Soft, fudgy chocolate cookies made from cake mix loaded with chocolate chips and pecans. Perfect easy chocolate cake mix cookie recipe!