Cake Mix Rolo Cookies are made with only 4 ingredients – one of which is the Rolo tucked in the middle! These cookies are so easy to make, and they are absolutely delicious with the gooey caramel centers.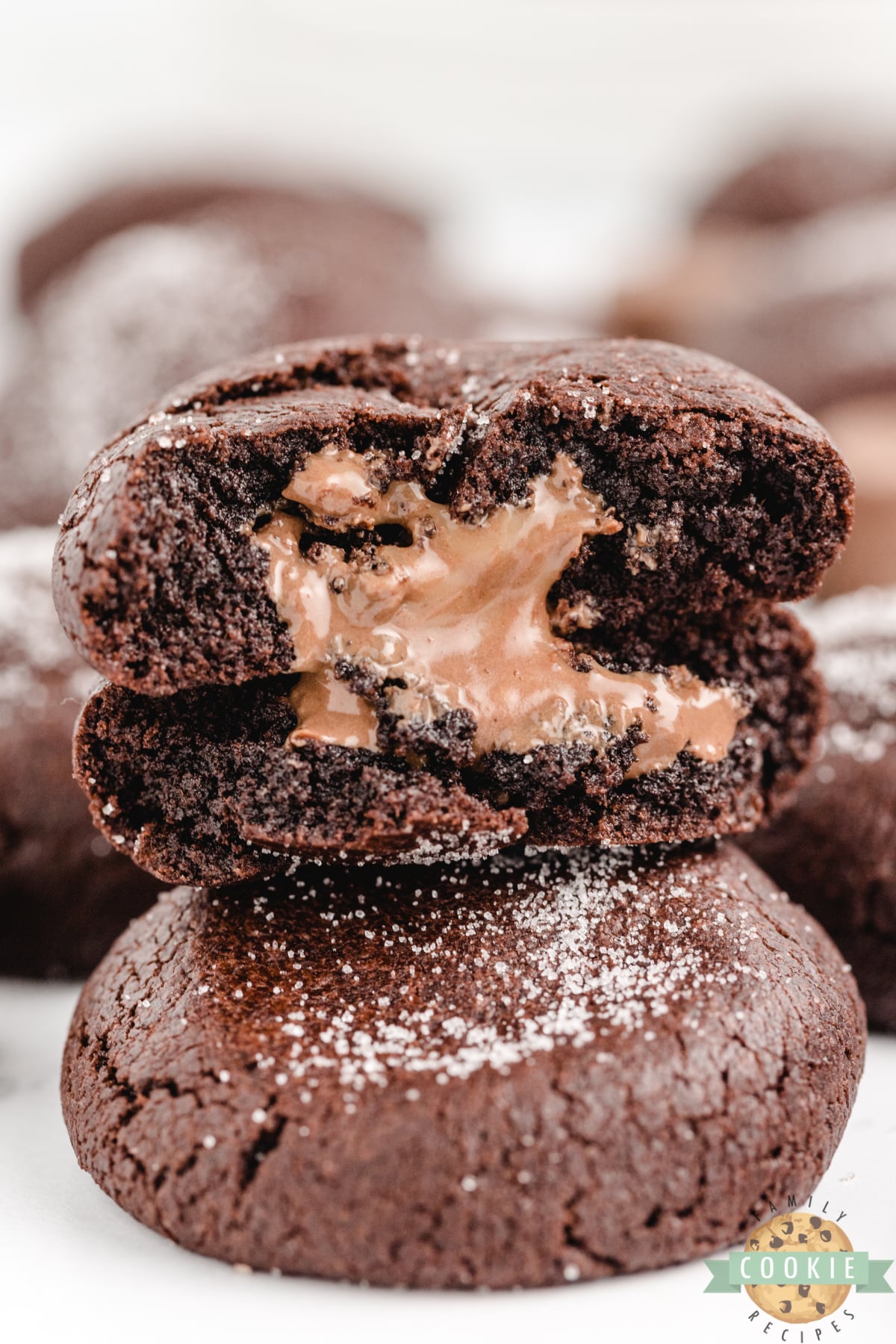 I absolutely love making cookies from scratch, and I usually do, but sometimes I just don't have the time and I need a bit of a short-cut. Especially when my kids are all wanting to help out! I discovered this recipe recently and it's become a family favorite- the kids love to help make the cookies with the Rolos inside! I dare you to try to stop at just eating one, especially when they are warm and fresh out of the oven!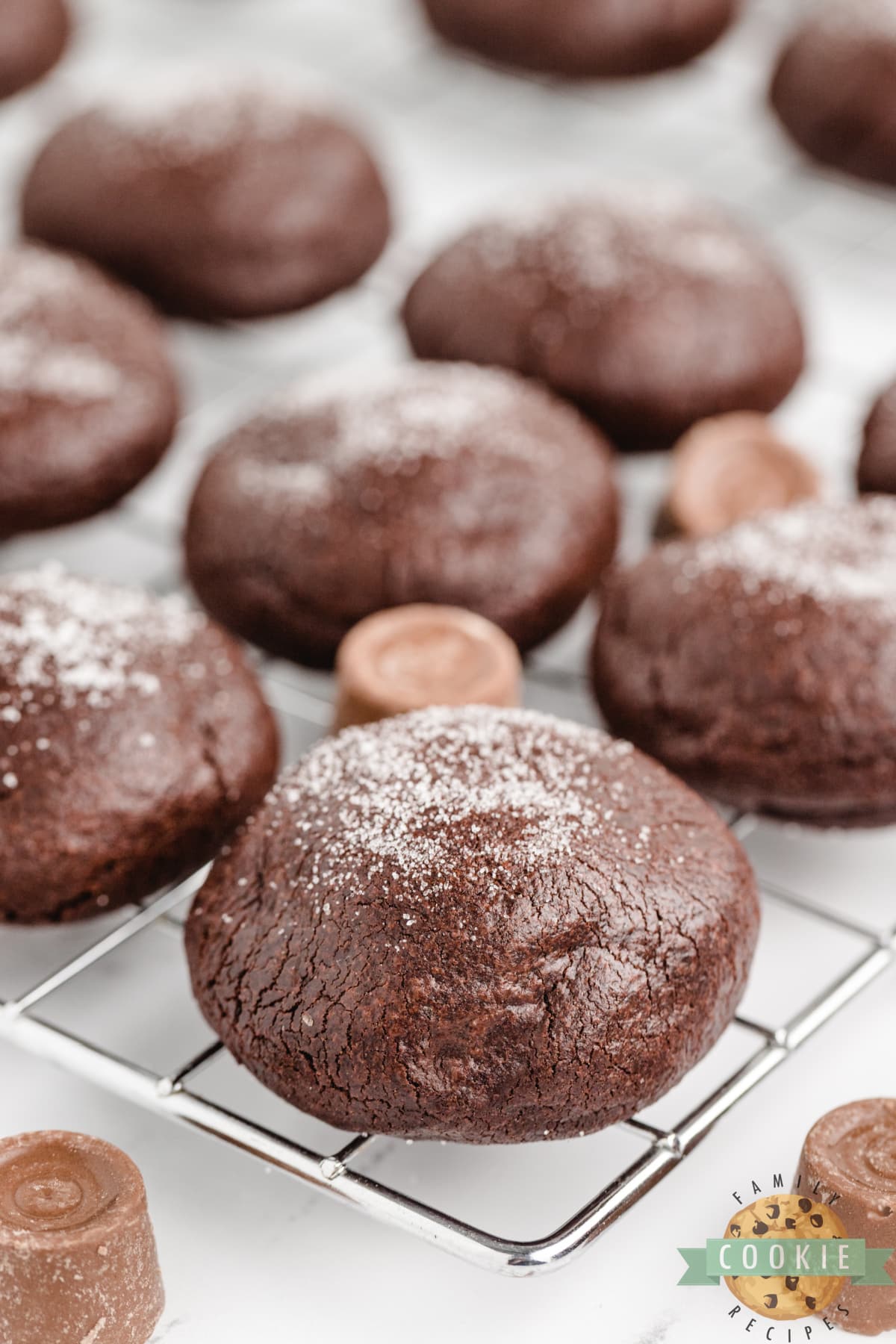 We love cookies made with a cake mix because they are just so easy to make! They are so versatile because you can change out the flavor of cake mix and come up with all kinds of different cookies. Just add a couple of ingredients and your cookie dough is ready to bake in just a few minutes.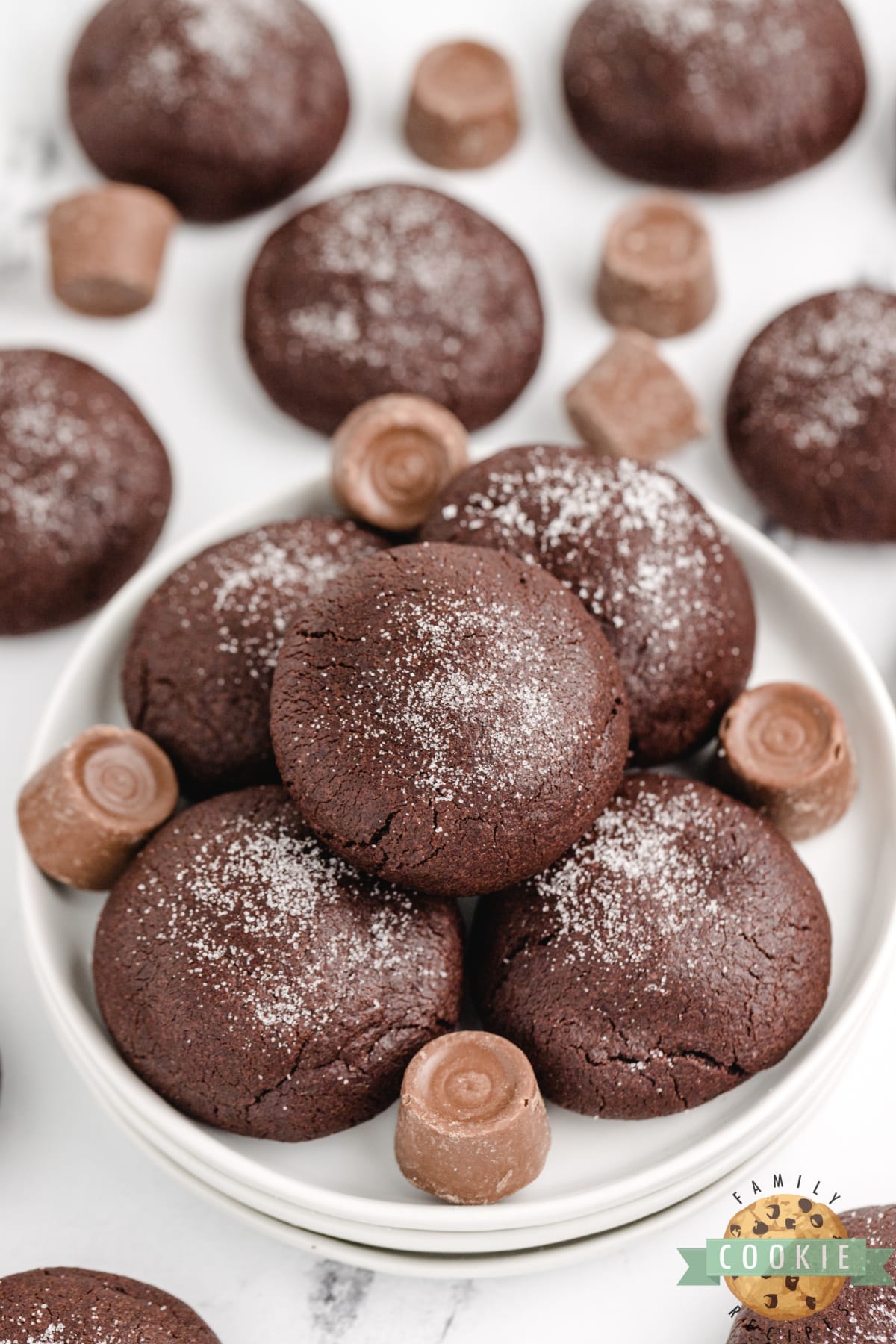 CAKE MIX ROLO COOKIES
These delicious cookies are made with a chocolate cake mix. Add some butter and an egg and mix it all together. Shape each cookie around a Rolo candy and then bake. The caramel in the Rolo will melt down a little bit, making the center of each cookie gooey and delicious.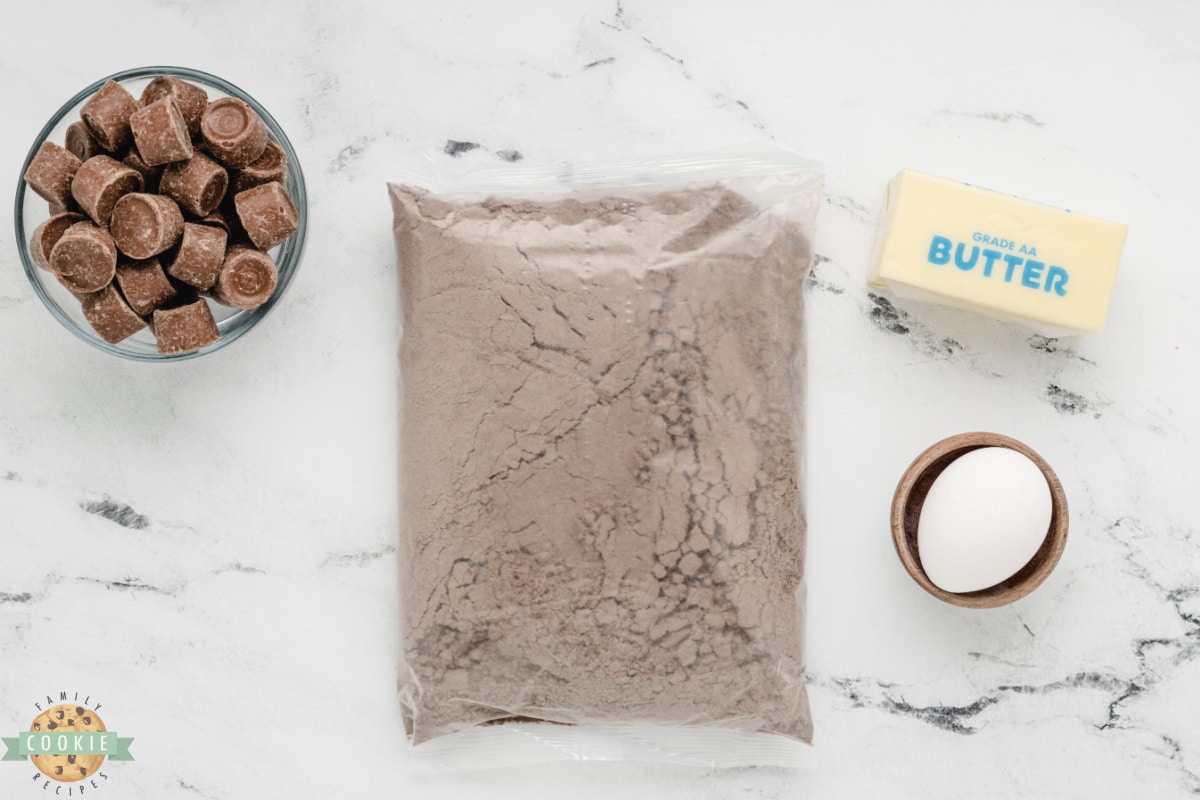 INGREDIENTS IN CAKE MIX ROLO COOKIES
Chocolate cake mix – You will need a box of chocolate cake mix. Most cake mixes are about 15-16 ounces. Any variety of chocolate will work just fine!
Butter – The recipe calls for 1 stick of softened butter. For best results, use real butter.
Egg – Just one egg will bind all of the other ingredients together.
Rolo candies – You will need about 36 Rolo candies. It saves a lot of time if you use the ones in the bag that are already unwrapped. I used about 3/4 of a 12 ounce package.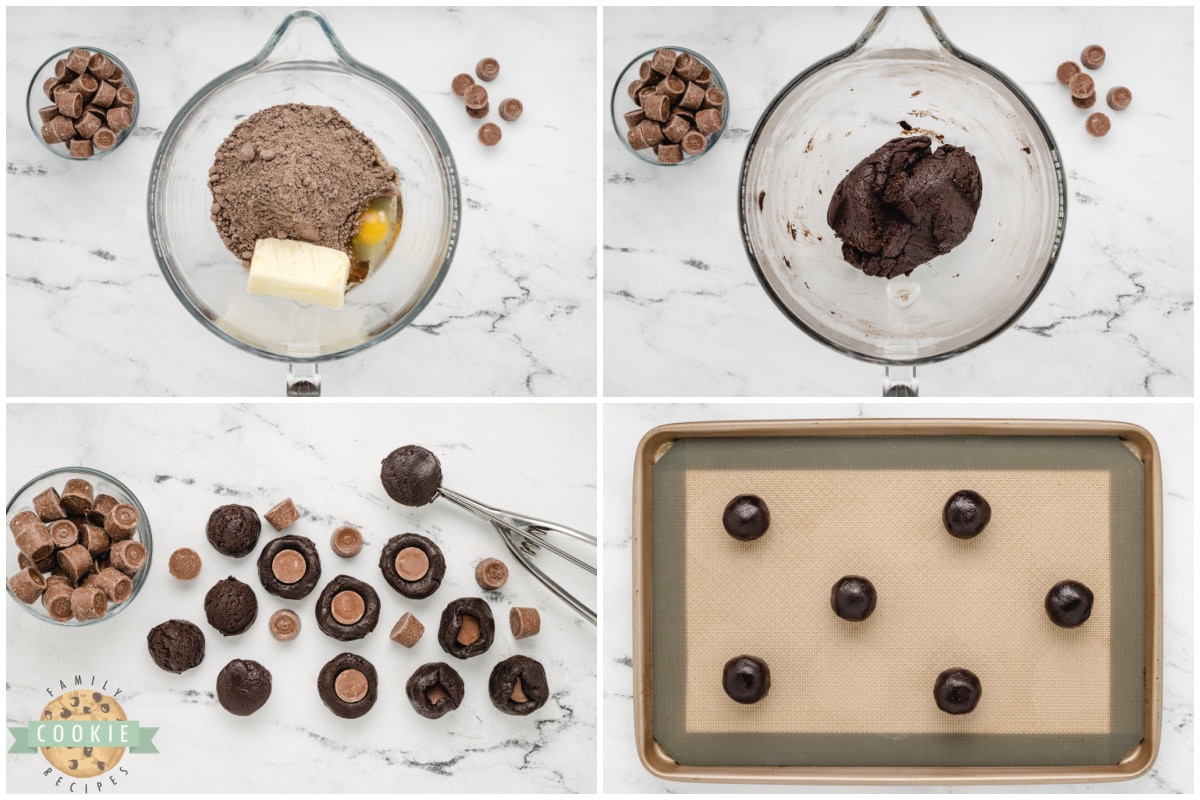 HOW TO MAKE CAKE MIX ROLO COOKIES
Preheat oven to 375°.
In a large bowl, combine cake mix, butter and egg until well combined.
Scoop out about a tablespoon of dough at a time and wrap around a Rolo candy, forming a ball around the candy. Make sure you have just enough dough to cover the Rolo.
Place balls of dough on a well-greased cookie sheet. (I like to use silicone baking mats when making cookies, especially these ones because some of the caramel will inevitably leak out of the bottom of some of the cookies.)
Bake cookies for about 8 minutes. If desired, sprinkle a little bit of granulated sugar on top while still hot. Let cool for a few minutes before devouring! (The cookies do taste great when completely cooled too, but there is just something about warm caramel that can't be beat so make sure to eat at least one while they are still are warm!)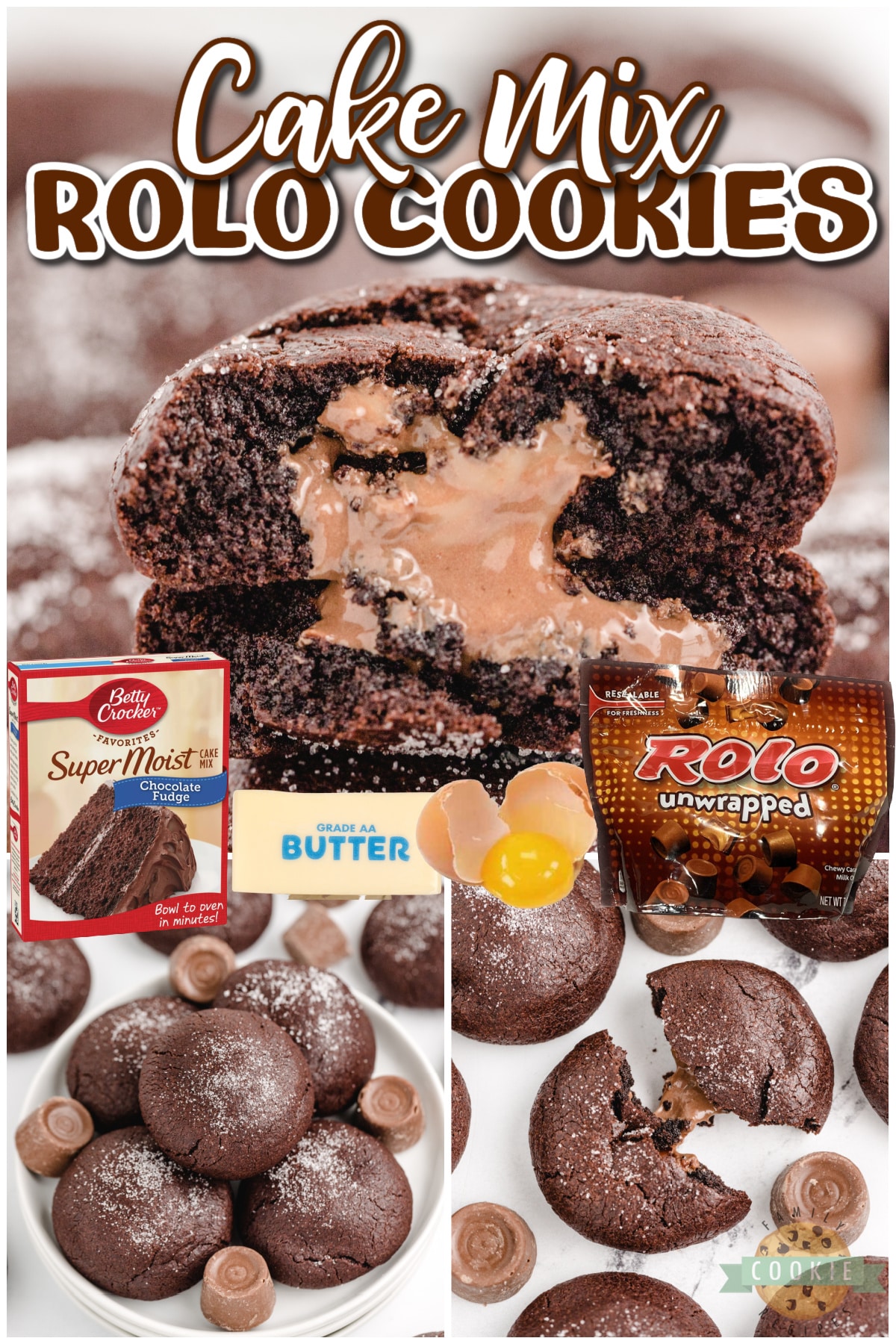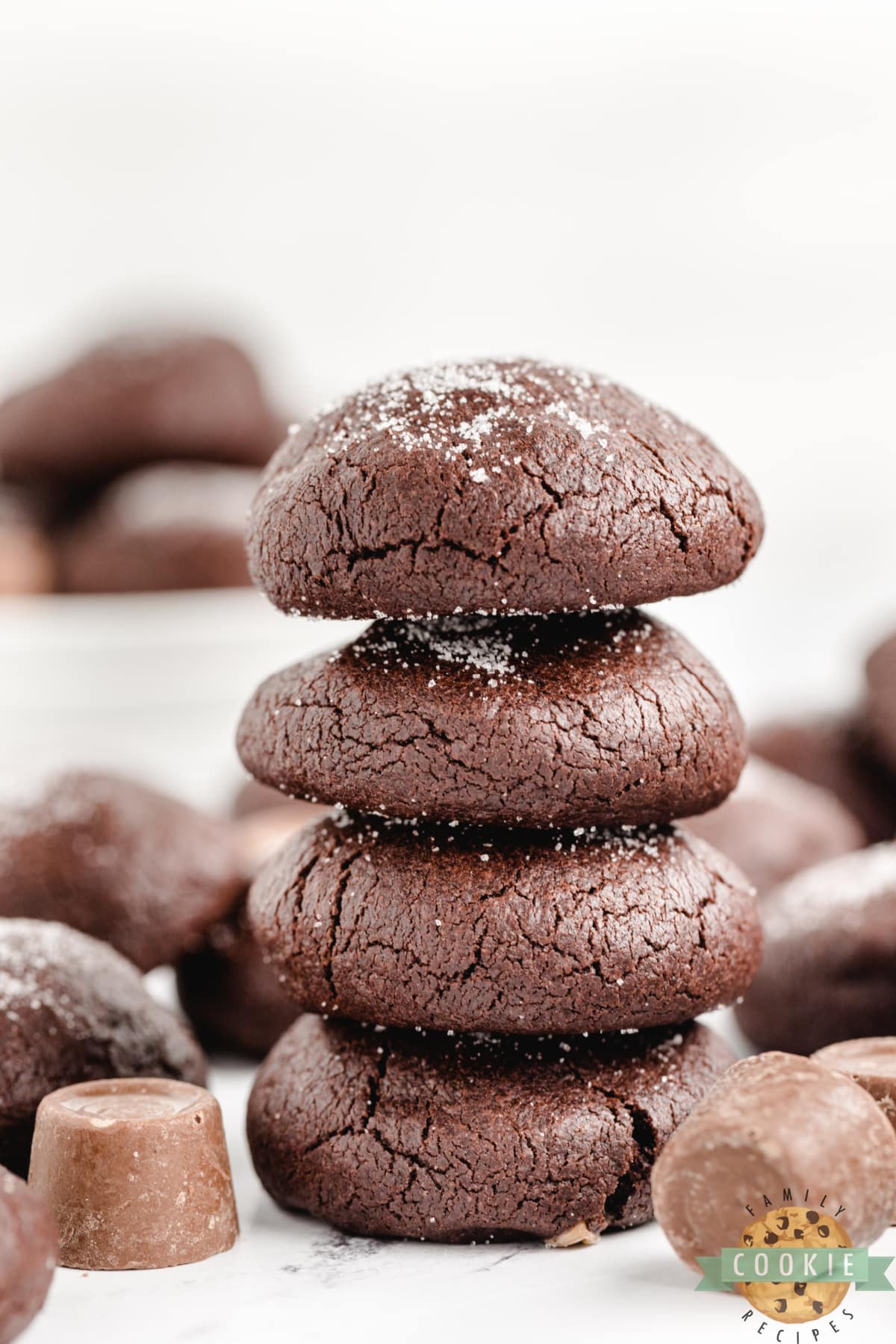 HOW DO YOU MAKE PERFECT CAKE MIX COOKIES?
Making Cake Mix cookies is easy! Here are a few tips to getting perfect cookies every time!
Preheat the oven. This will help your cookies turn out right every time!
Use a cookie scoop! If you want all your cookies to be perfectly shaped and have them all be the same size, a cookie scoop is the way to go.
Use parchment paper or a silicone baking mat. Doing this will make it really easy to remove the cookies from your cookie sheet so that you don't have to scrape them off the pan – they will just slide right off in perfect shape! Do not grease the parchment!
Don't over bake the cookies – when I take mine out of the oven, they still look slightly under baked but they will continue to bake on the cookie sheet for a couple more minutes so that's ok!
Be careful not to over mix. Just mix enough to combine the ingredients.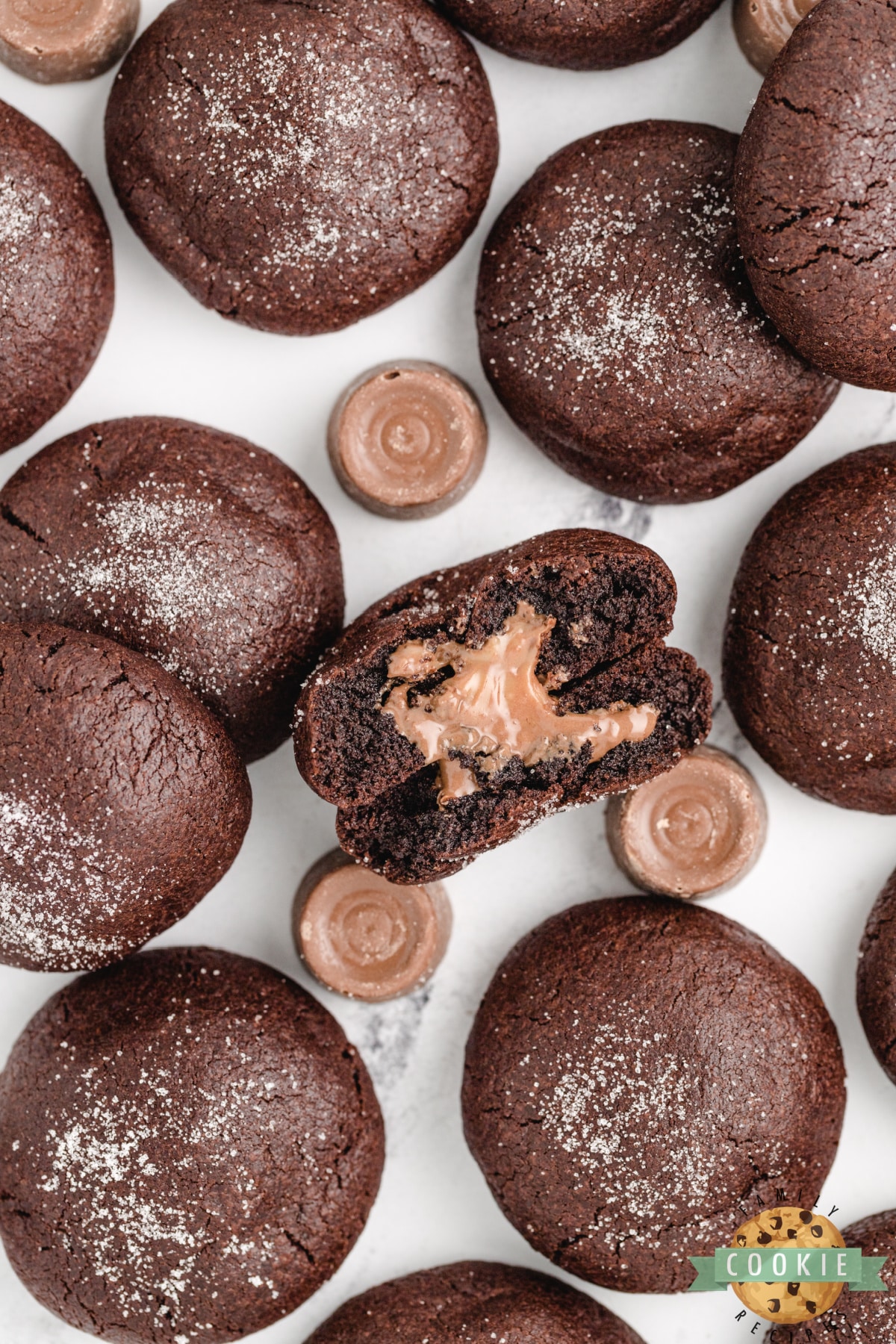 HOW LONG ARE COOKIES GOOD FOR?
You can keep these cooled cookies in an airtight container at room temperature for up to 3 or 4 days. A trick my mother in law taught me is to put a piece of bread in the cookie container, the cookies absorb the moisture from the bread and stay soft for a couple days longer.
The caramel is easier to eat (and will be tastier too) if the cookies are warmed up in the microwave for about 10-15 seconds before serving.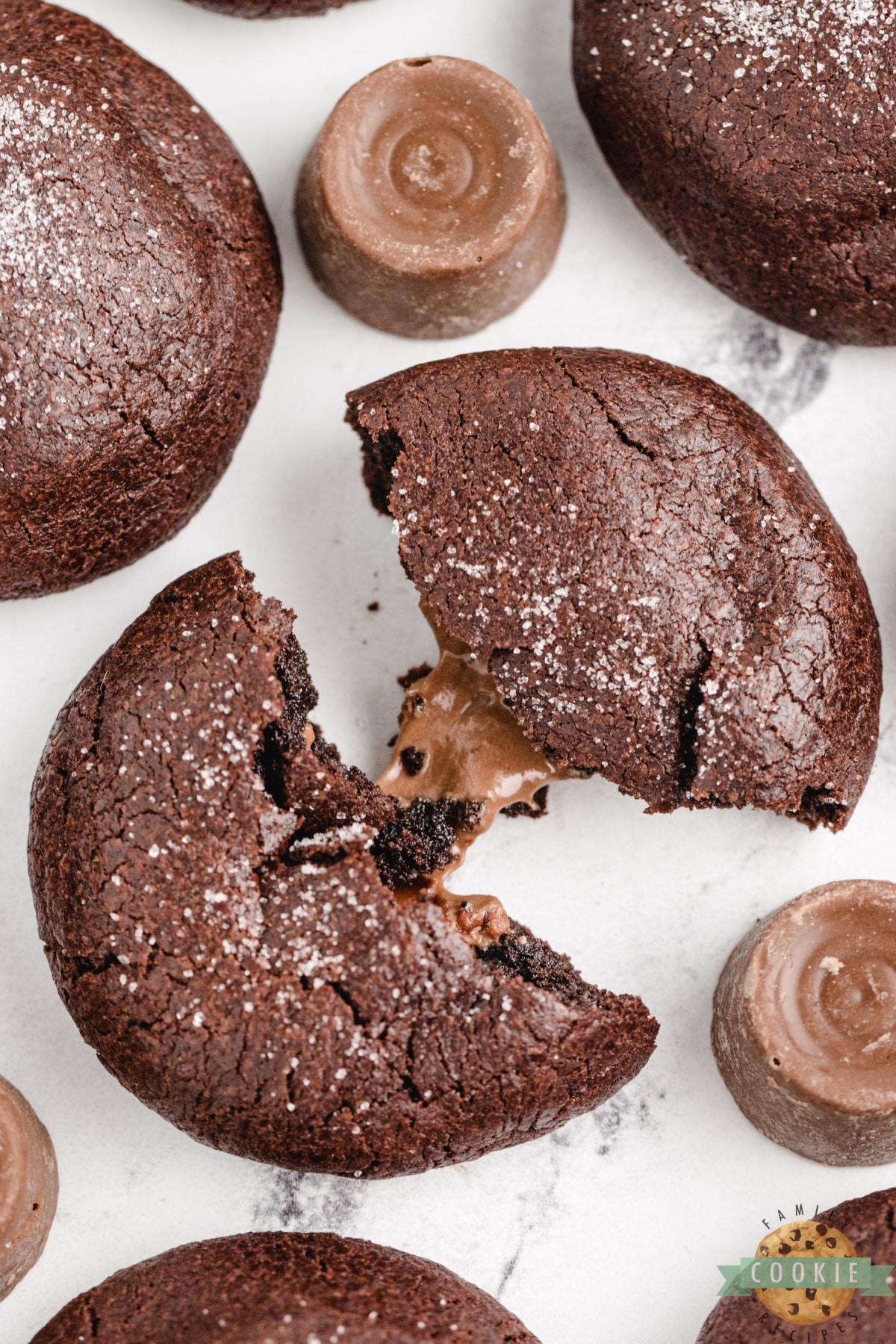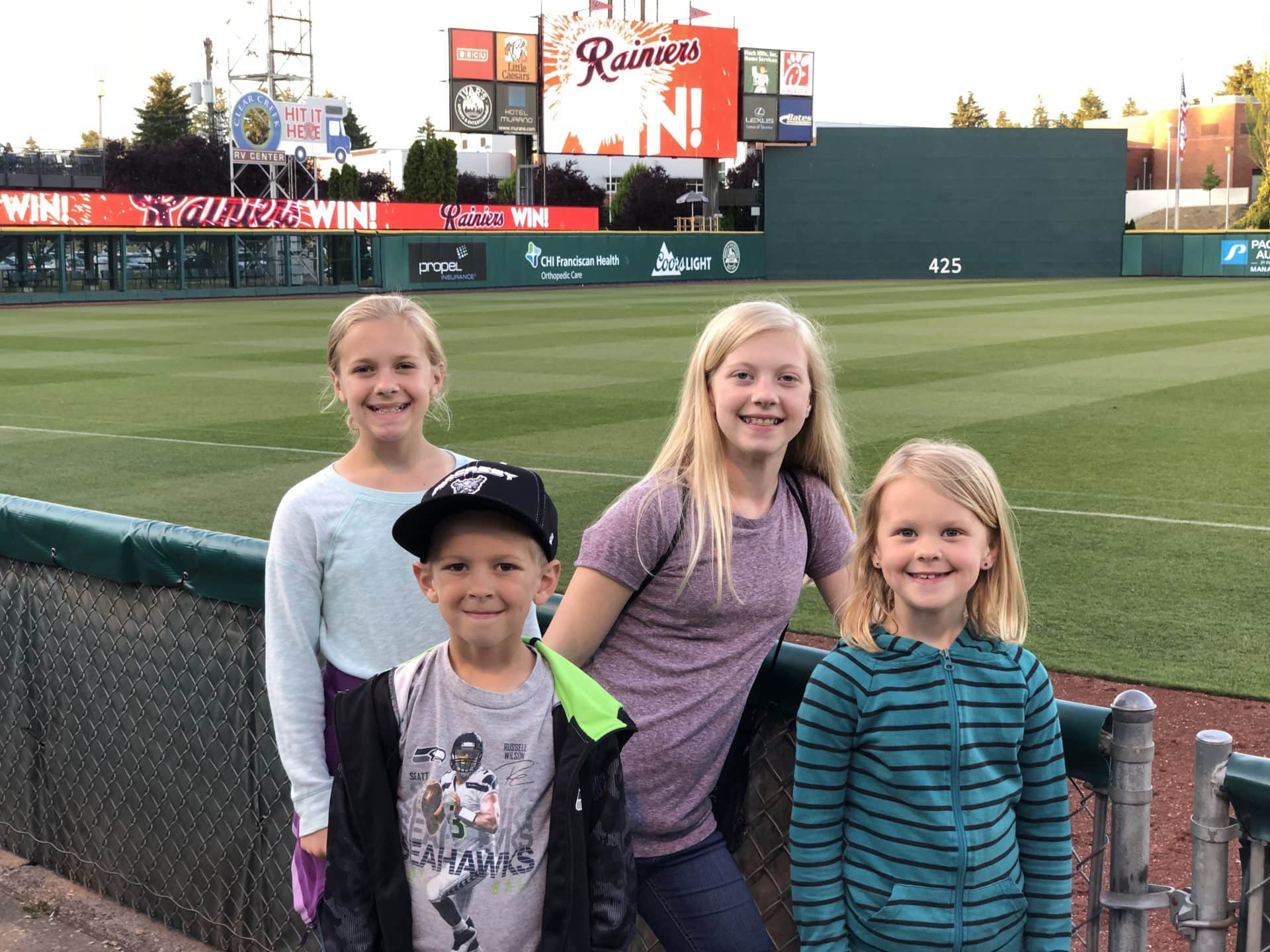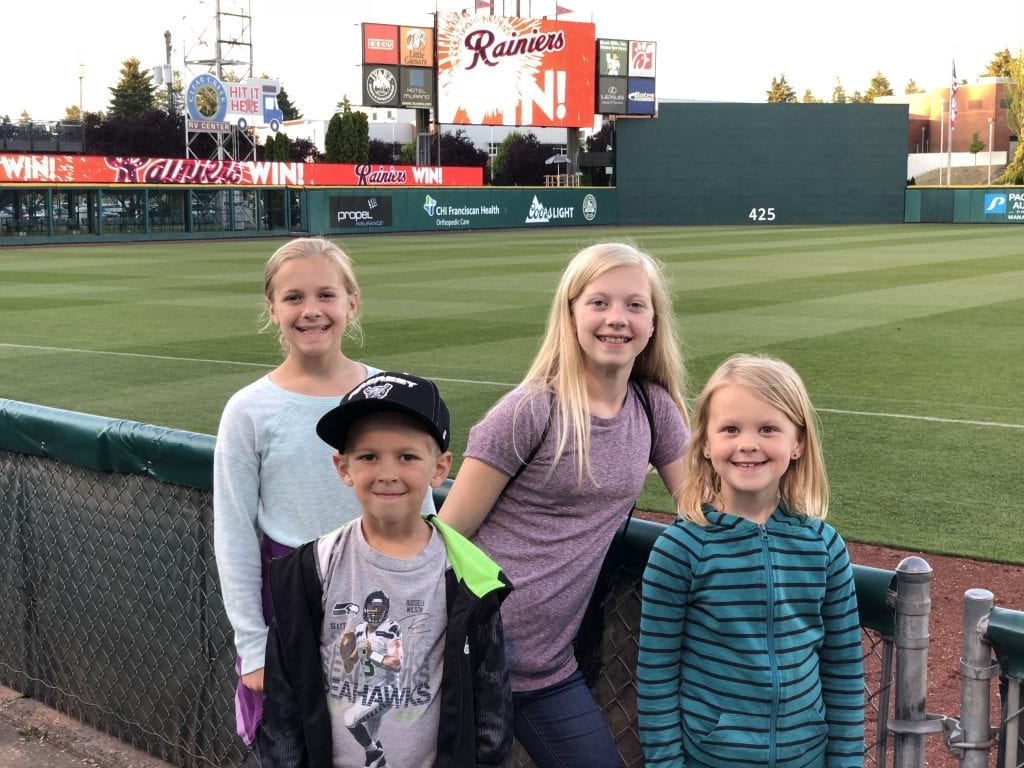 We aren't necessarily the "sportiest" family in the world, but we had the chance to get discounted tickets to go see the Tacoma Rainiers play and we decided it could be fun to take the kids to a real baseball game. The weather was fabulous, the kids actually enjoyed the entire game and the Rainiers ended up winning – the kids even got to run around all of the bases at the end of the game. Not sure baseball will ever be our favorite past time, but we had a great night and we can cross "watch baseball game" off of our family bucket list. 🙂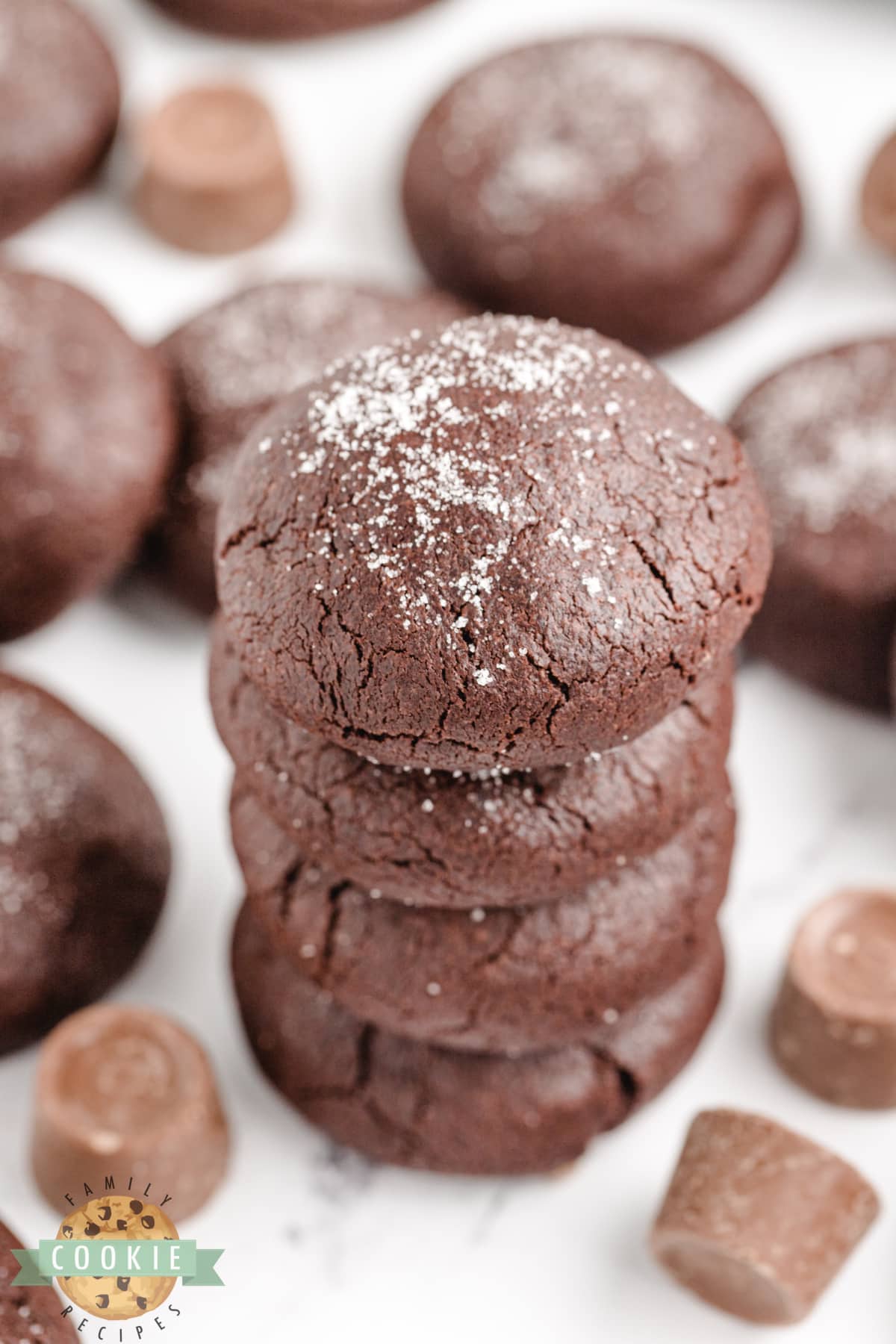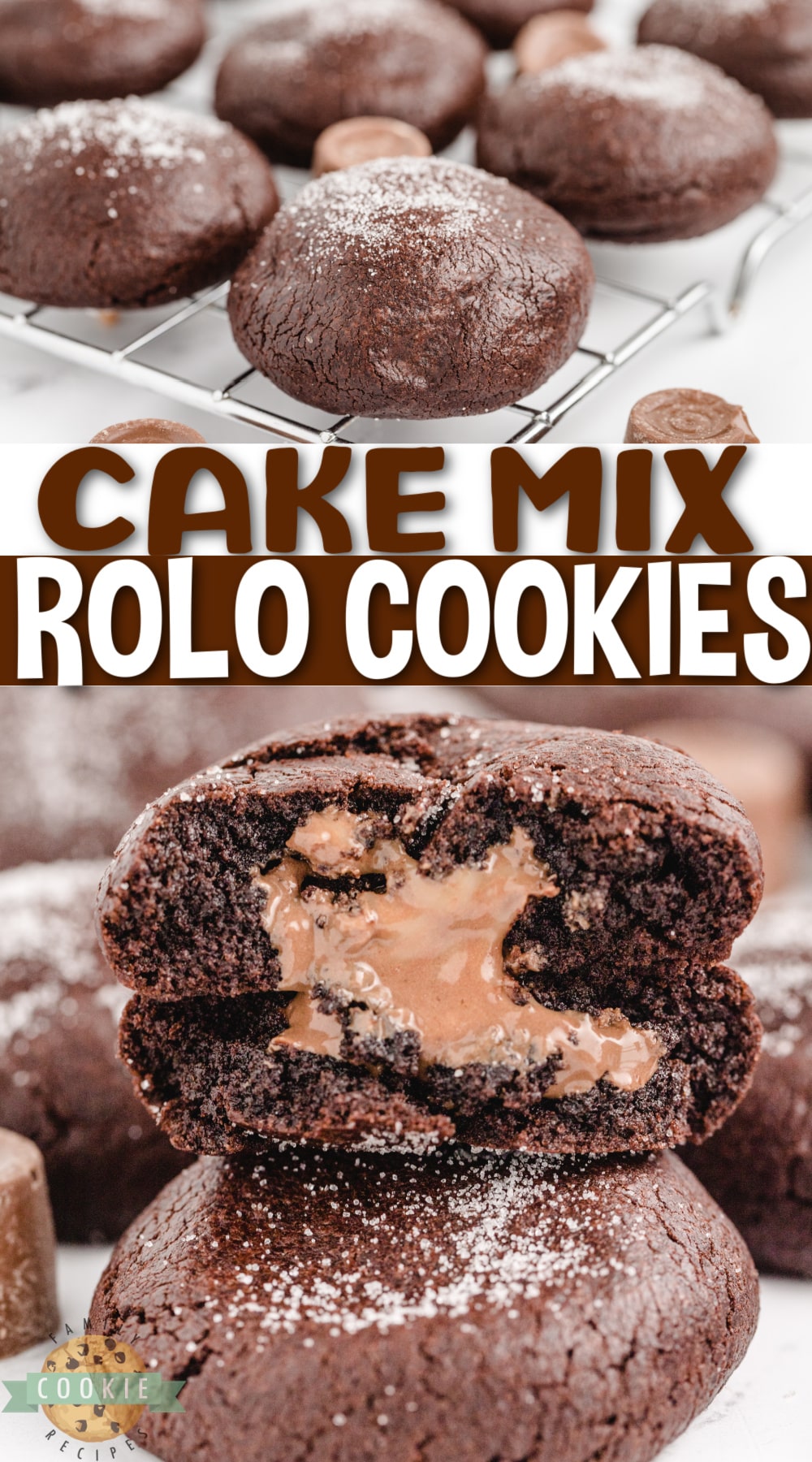 Cake Mix Rolo Cookies are made with only 4 ingredients – one of which is the Rolo tucked in the middle! These cookies are so easy to make, and they are absolutely delicious with the gooey caramel centers.