Danish Butter cookies are crisp and buttery cookies made with just 5 ingredients! Make these cookies all year long to enjoy the tender sweet cookie anytime!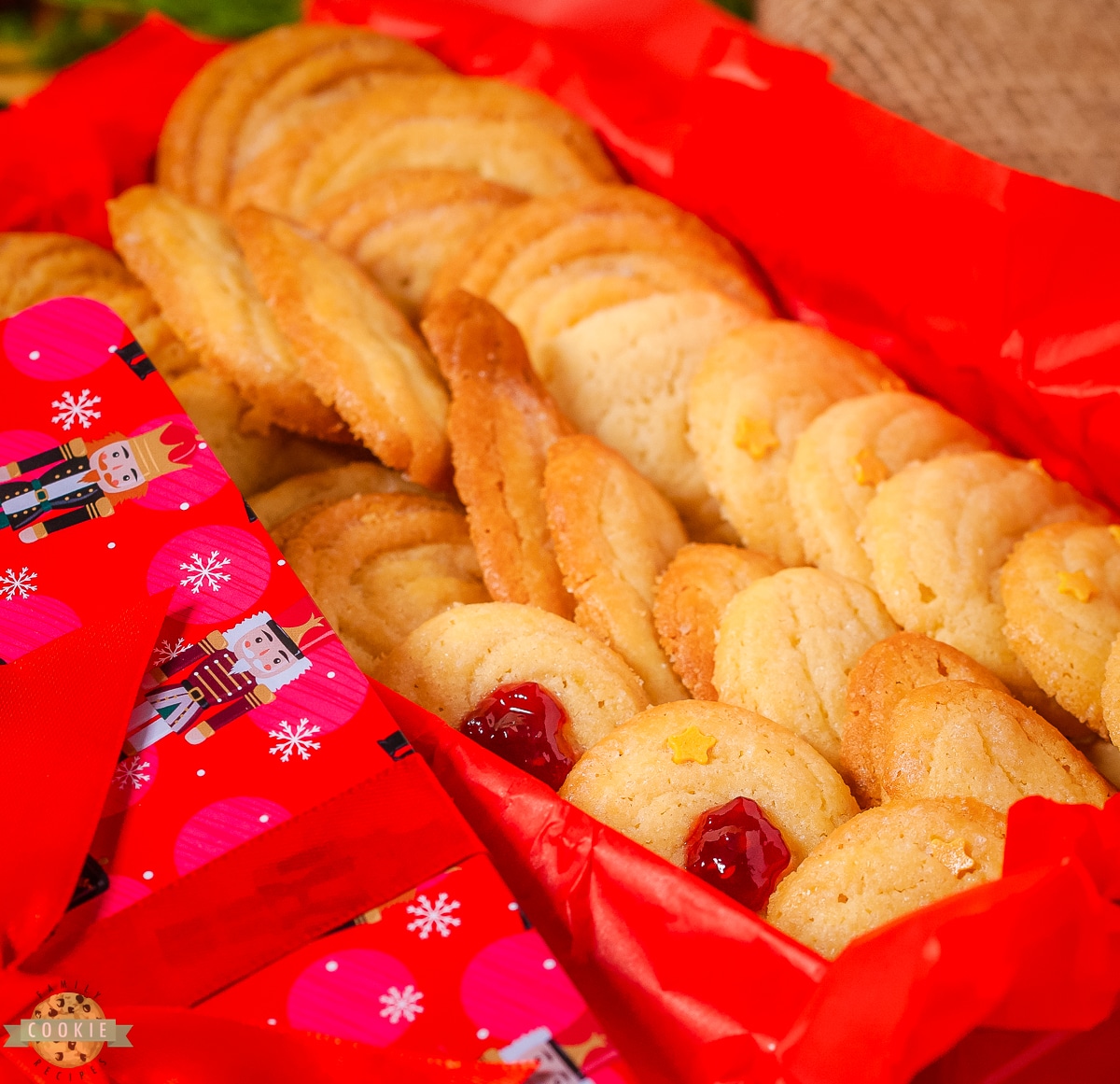 The iconic Danish butter cookies, the ones that come in that blue round tin box (that later will contain the mandatory sewing kit), are incredibly flavorful, with the right amount of crunch and a melt-in-your-mouth texture to die for. Royal Dansk butter cookies are known for having an incredibly soft buttery and vanilla taste, and being the ultimate vanilla cookie treat for Christmas.
Today I'm sharing with you the well-researched, tried, and true recipe for making your own blue tin cookies. They're perfect to make during the holiday season and to have ready when guests come over. They're also great to give as gifts to friends and family (incredibly delicious gifts if you ask me!)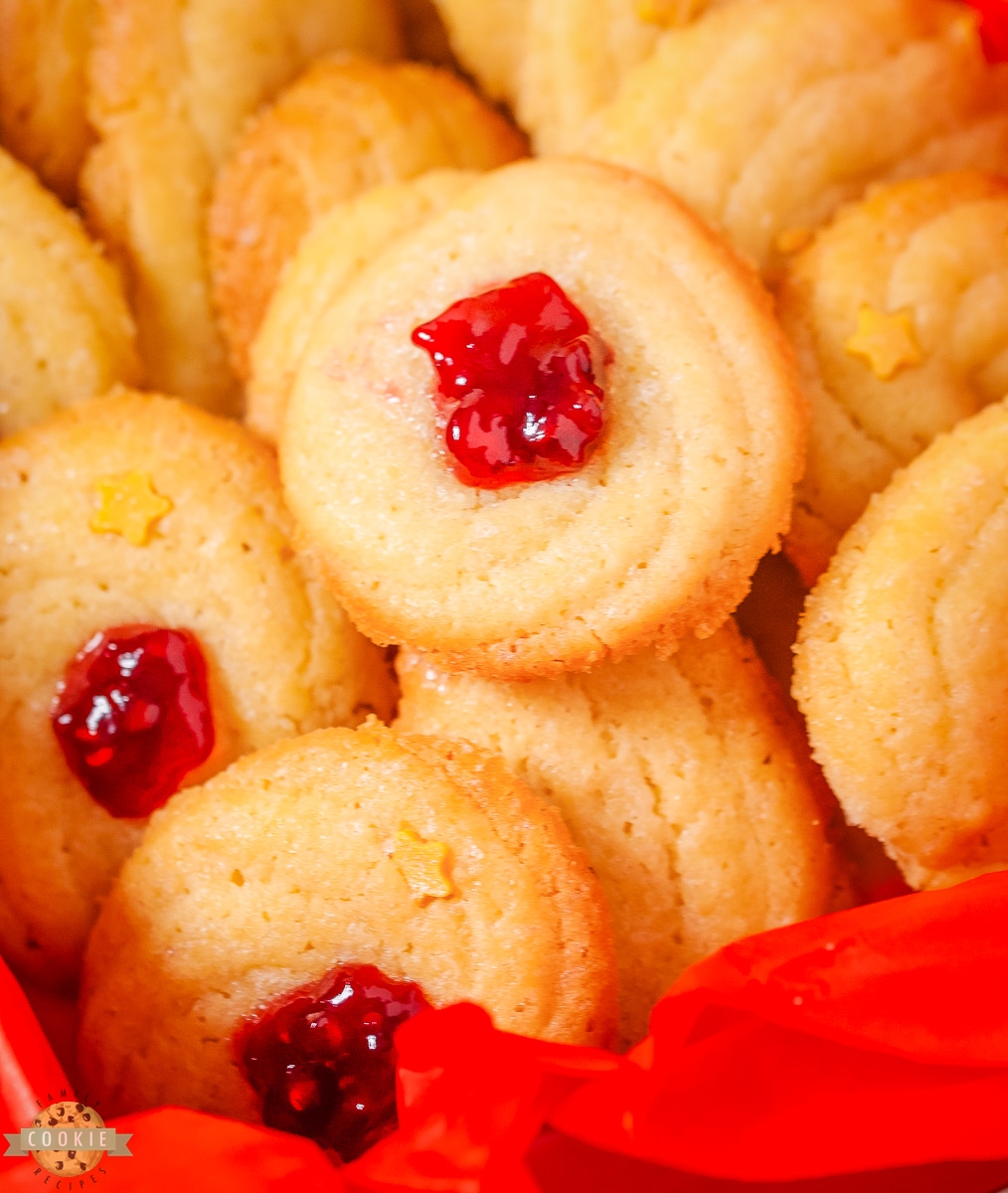 What Are Danish Cookies?
These butter delights are original from Denmark and are made with very simple ingredients, with a high content in butter and sugar, so they have a very distinct sweet butter flavor.
They are slightly crispy on the outside and tender on the inside. Often flavored with vanilla, but also with coconut or chocolate. Today I'm sharing with you the basic recipe with vanilla flavor.
They come in a variety of shapes: round, pretzel-like, rings, rosettes… all of them equally delicious.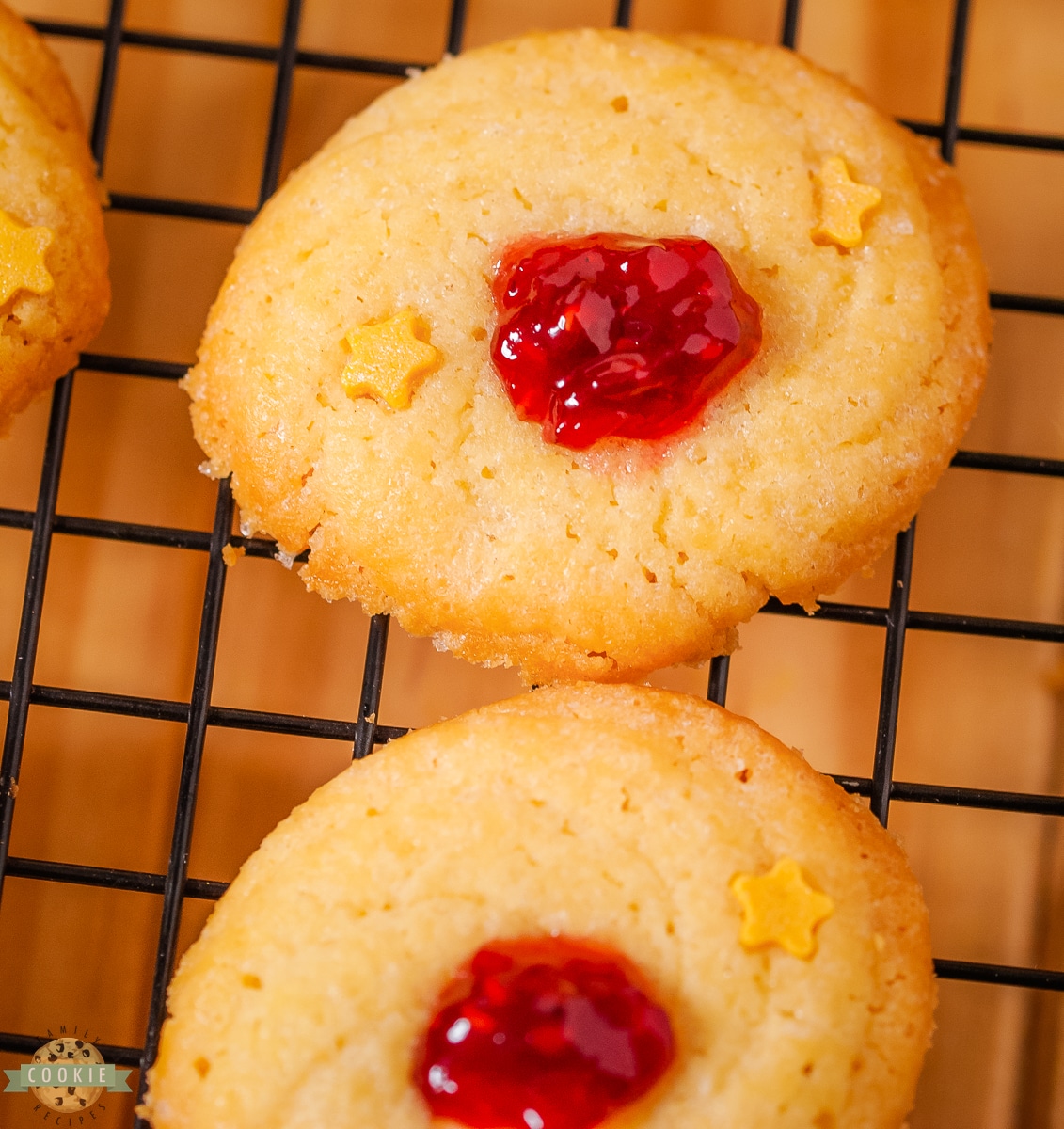 Danish Cookies Ingredients
-Butter: You will need 1 cup of room temperature butter (this is two sticks).
-All-purpose flour: Use 1 cup of flour for the base of the dough.
-White granulated sugar: To make these cookies sweet use ½ cup of sugar. You'll also want some additional sugar for sprinkling on top of the cookies before baking.
-Eggs: You will need 1 egg to help bind the dough together and give a richer taste.
-Vanilla extract: Use a teaspoon of vanilla extract to make these cookies taste incredible.
-Salt: to help enhance the flavors in the cookies you will need ½ teaspoon of salt.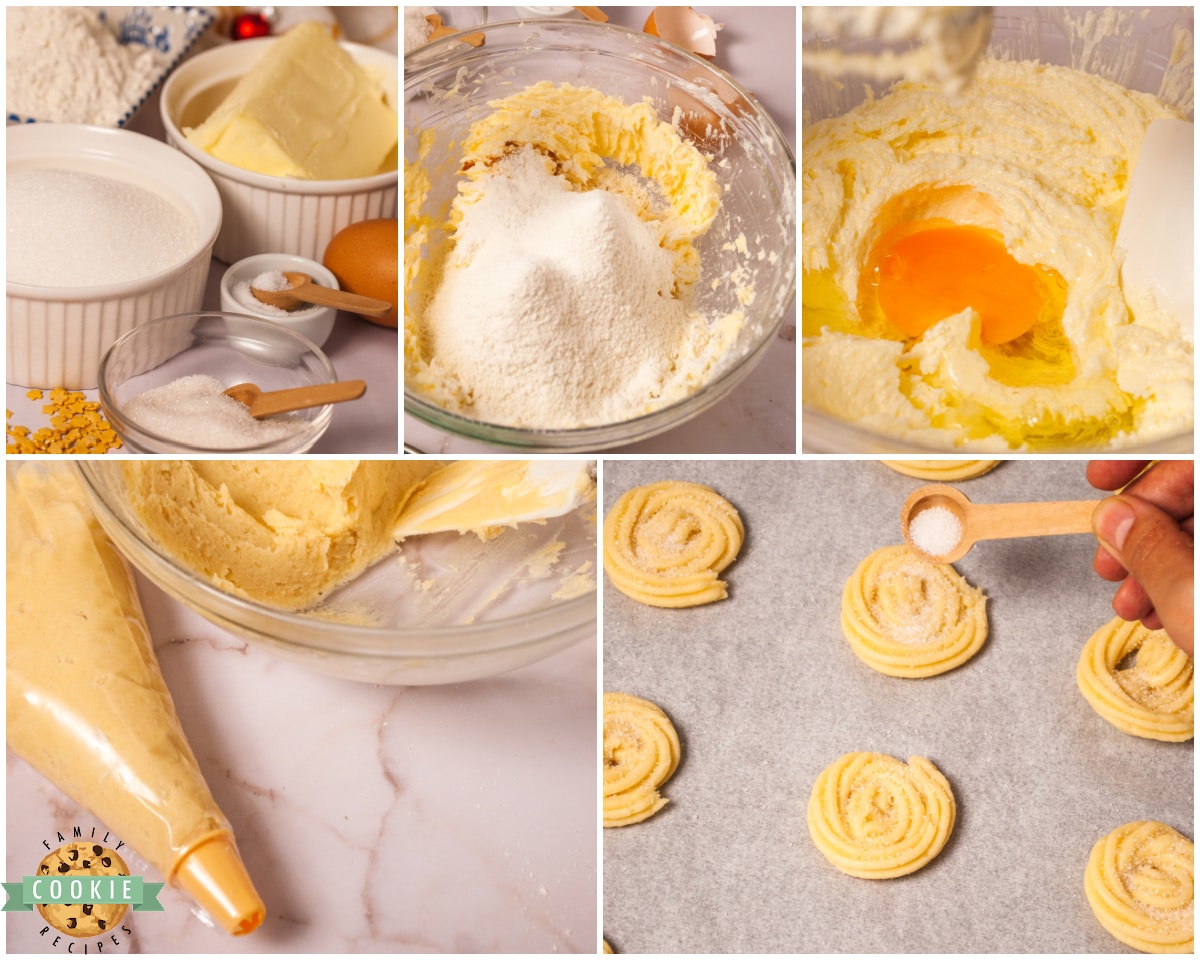 How to Make Danish Butter Cookies
Preparation
Take the butter and the egg out of the fridge about 30 minutes before you begin to make the cookies, we want to use them when they are at room temperature.
Preheat the oven to 350 degrees F.
Prepare Dough
Combine the room temperature butter with the sugar in a bowl with an electric mixer until light and fluffy.
Add in the egg, salt, and vanilla and mix again until well combined.
Gradually add in the flour, with a sifter to avoid flour lumps.
Every time you add in part of the flour, mix it together with a spatula, making sure to scrape the sides of the bowl and combine well with the wetter ingredients.
Mix all of the dough together until combined and the dough should look soft and sticky when finished.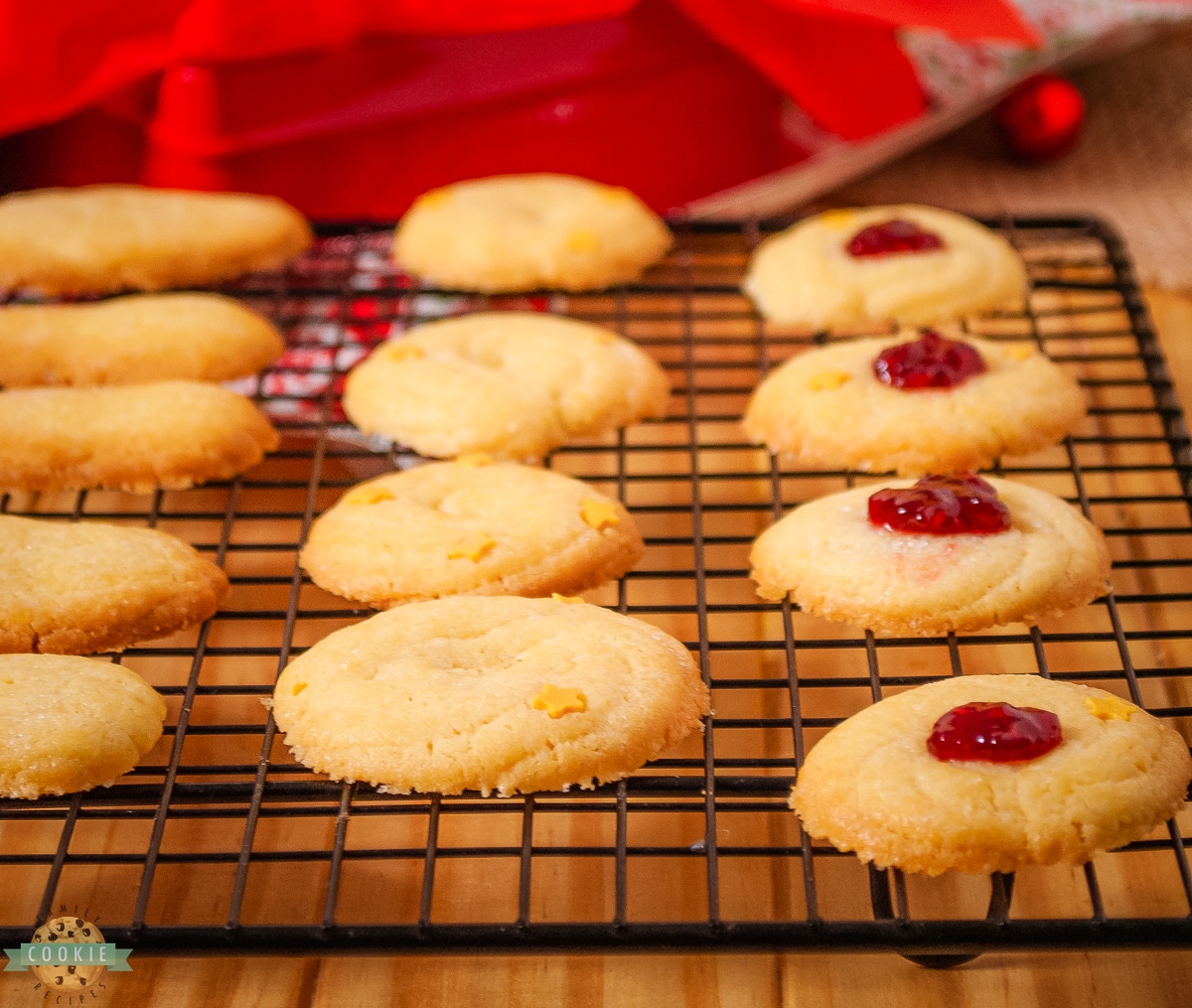 Make Cookie Shapes
Scoop the dough into a piping bag fitted with a star tip.
Prepare a baking sheet by lining it with parchment paper. You can help to prevent the paper from curling or shifting by placing a small amount of cookie dough under the corners of the paper.
Pipe your cookies into shapes like circles, rosettes, or rectangles. Try to pipe them so that they are relatively the same size so that they cook evenly. Mine are all around 2 inches.
Sprinkle the tops with vanilla sugar or sprinkles.
Bake
Bake in the oven for 12 minutes or until the edges are a light golden brown.
Let them cool completely before storing. Enjoy!
How long are danish cookies good for?
These cookies will last for up to a week if they are kept properly stored. Store them in an airtight container at room temperature. You can also keep them stored in the fridge if desired but the shelf life remains about the same, the only difference is a chilled cookie.
Fun variation ideas
You can dip your cookies in milk, white or dark chocolate, also once they are out of the oven you can add some raspberry jam on the center for a classic cookie look. Do not add the jam before they go into the oven, otherwise, it will spread and make a mess.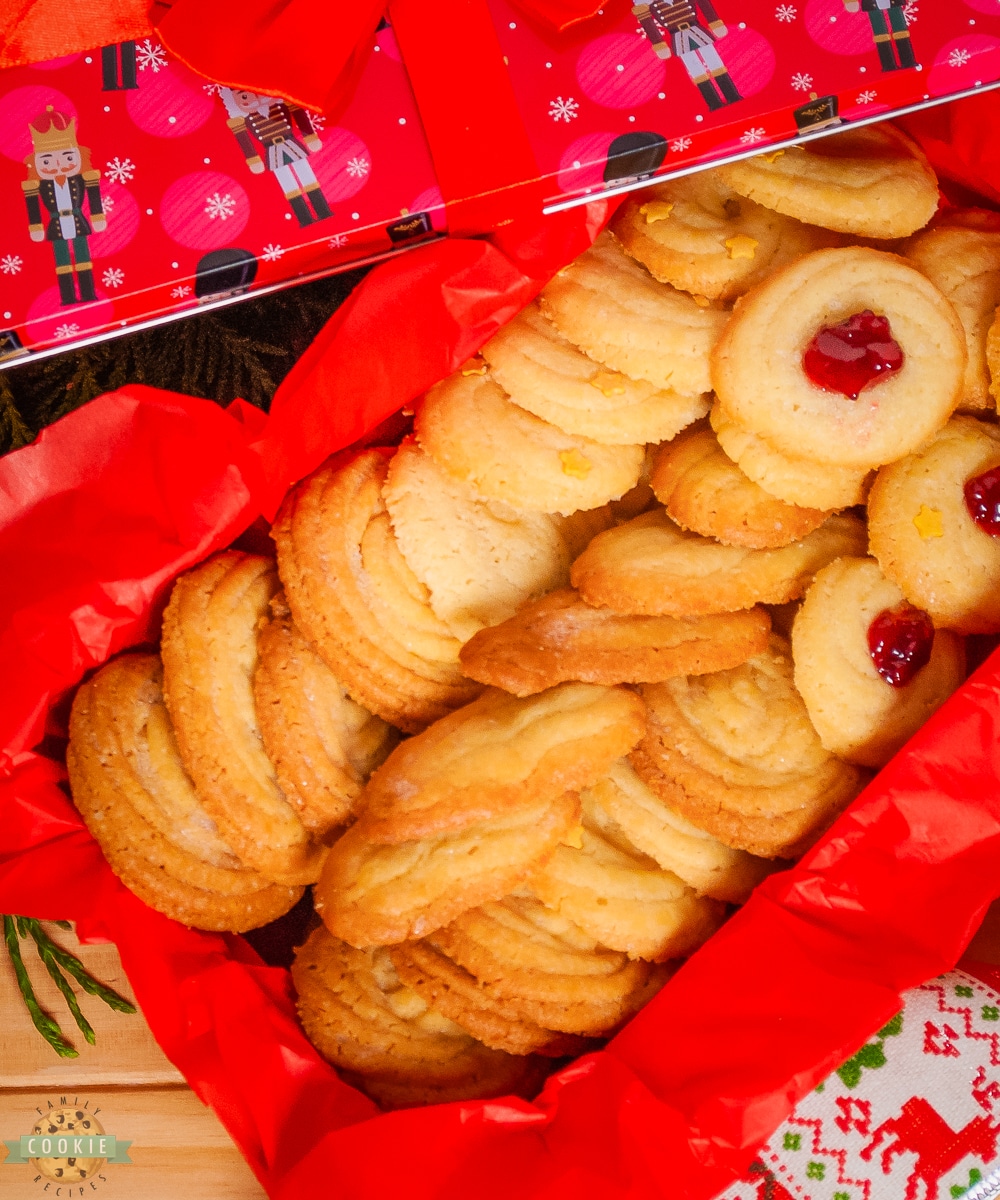 Check out these other great butter cookie recipes

This is what you get when you let a 3 year old choose what to take a picture of. Giant toddler feet! He's in 2nd grade now and is in size 5 shoes- that's technically MEN'S sizes! What on earth?! No wonder this kid eats so much- who knows how tall he'll end up being!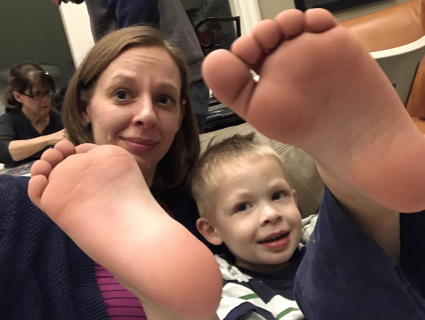 Incredibly delicious and easy to make Danish butter cookies & perfect for the Christmas season! Light, crisp cookies with a fabulous vanilla butter everyone enjoys!