Espresso butter cookies are buttery tender cookies spiked with espresso powder & dipped in chocolate! Fantastic flavor in these gorgeous cookies perfect for Christmas trays!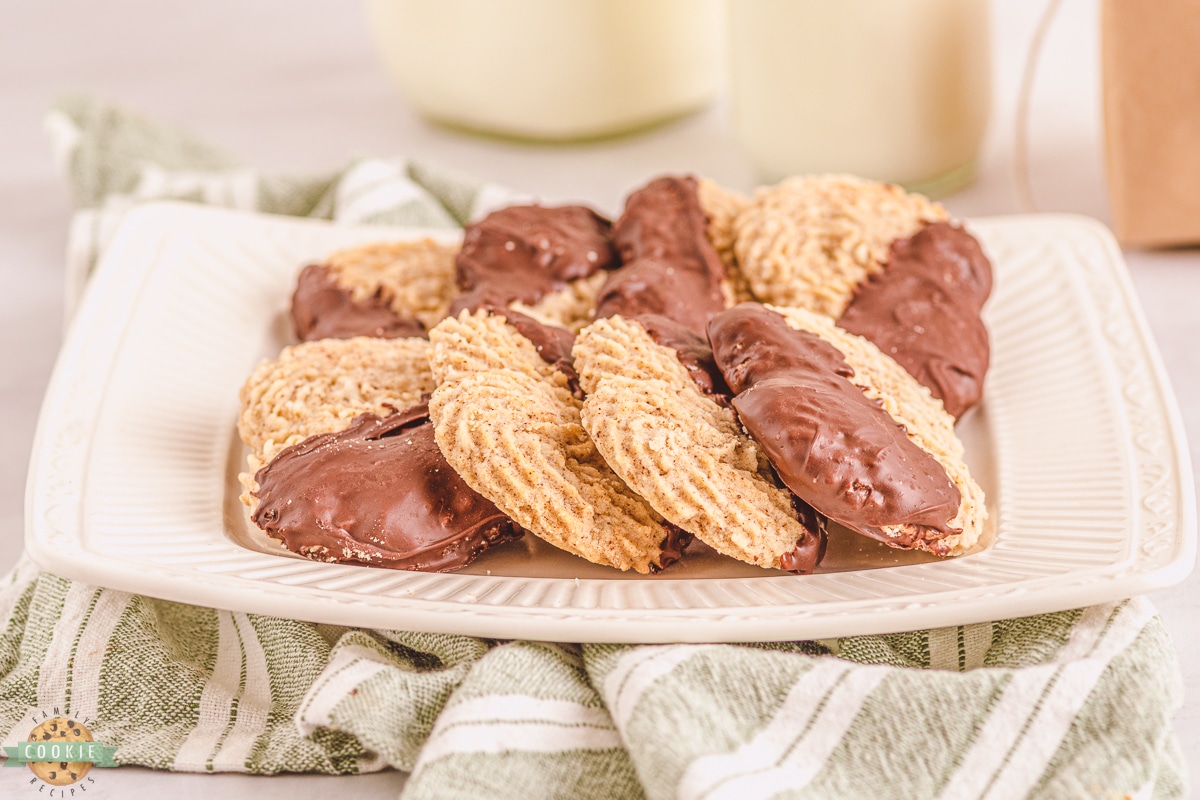 This chocolate espresso cookie recipe is easy to make and so indulgent to eat. Coffee and chocolate are a great combination & adding them into a buttery cookie just makes them amazing!
What are espresso cookies?
These rich and buttery cookies are similar to the danish or Italian butter cookies but are given a fun twist by adding espresso powder to the dough to make them well-flavored and caffeinated. Then dipped in chocolate after the cookies have been baked, you know these cookies are going to be great.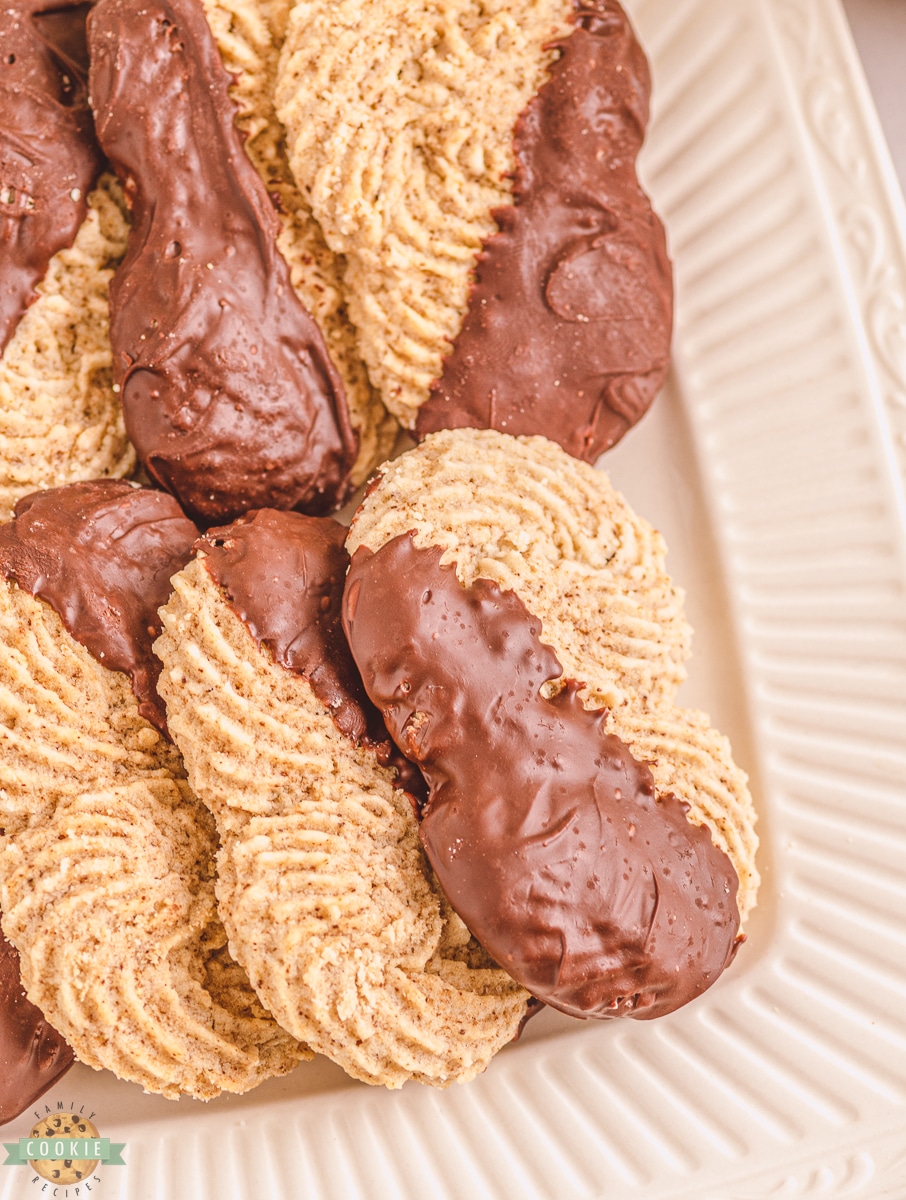 Espresso Butter Cookies Ingredients
-Butter: To make the cookies rich and melt-in-your-mouth good you will need 2 cups (4 sticks) of softened butter.
-Sugar: Use 1 ⅓ cups of granulated sugar to make the cookies sweet.
-Eggs: 2 eggs and one additional egg yolk will help to make the dough bind together well and taste richer.
-Milk: Use 4 tablespoons of milk to help moisten the dough to the right consistency.
-Salt: This is a natural flavor enhancer so add in 1 teaspoon of salt to bring out the flavors in the cookies.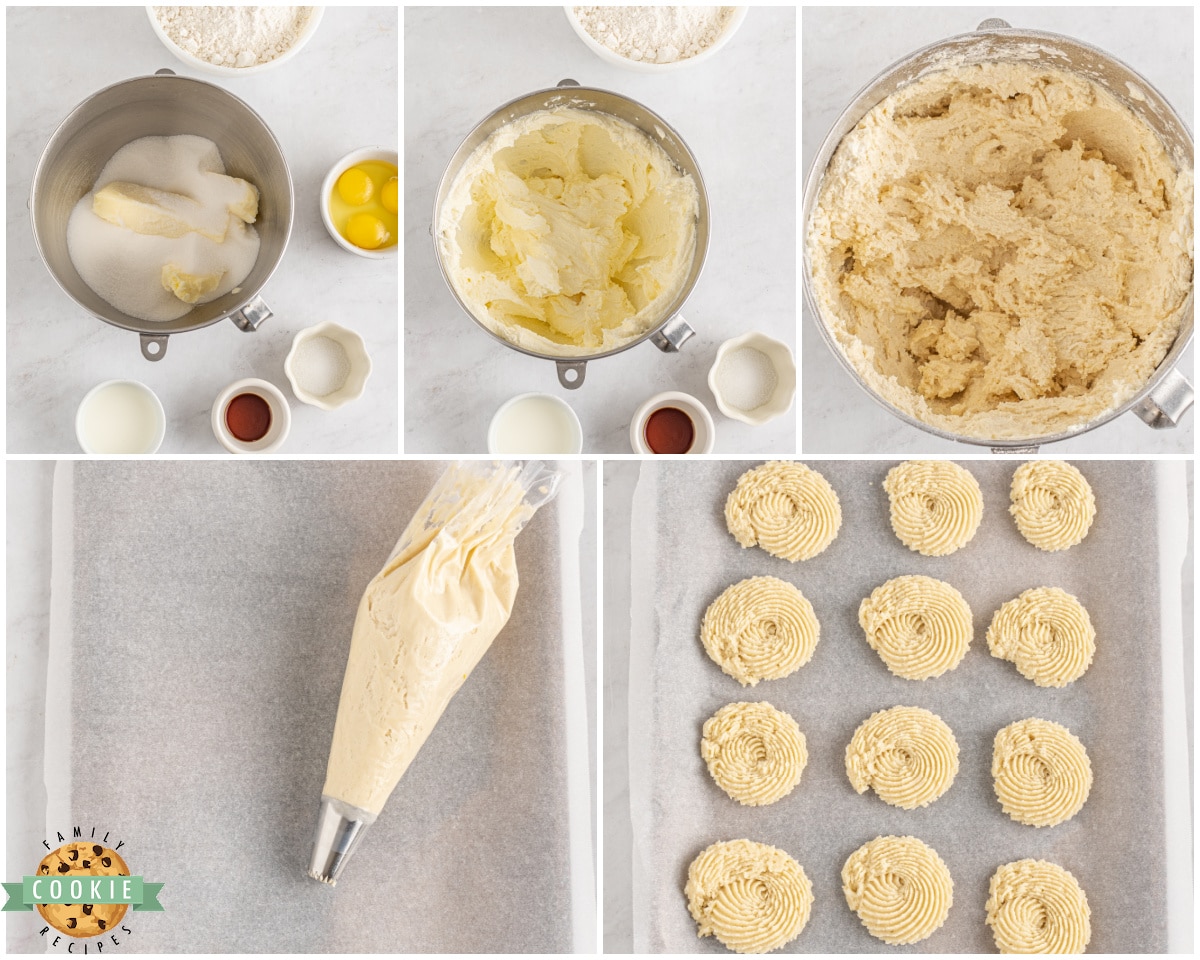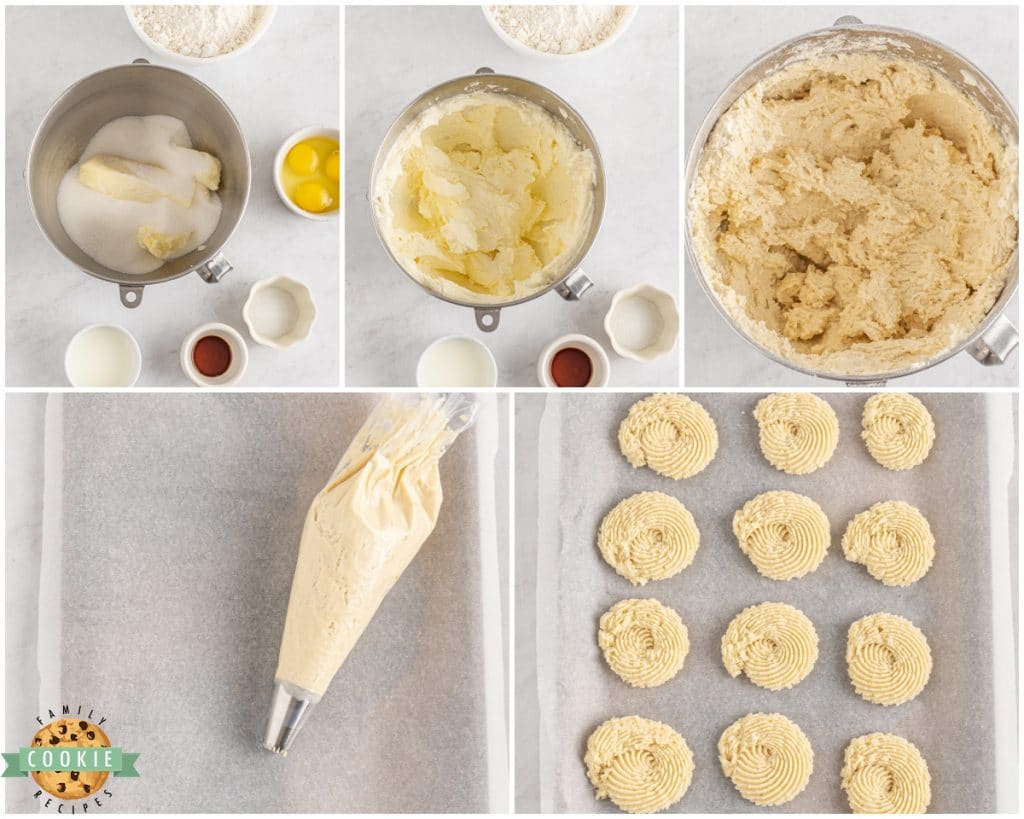 -Vanilla: 1 teaspoon of vanilla will help to enhance the flavors in the cookies.
-Flour: The base of the dough is 4 and 2/3s cups of all-purpose flour. You will also need another tablespoon of flour as mentioned in the recipe card steps.
-Espresso Powder: Use 1 tablespoon of espresso powder to make the cookies taste like delicious coffee.
-Chocolate Chips: You will need 1 cup of melted chocolate for dipping the cookies into.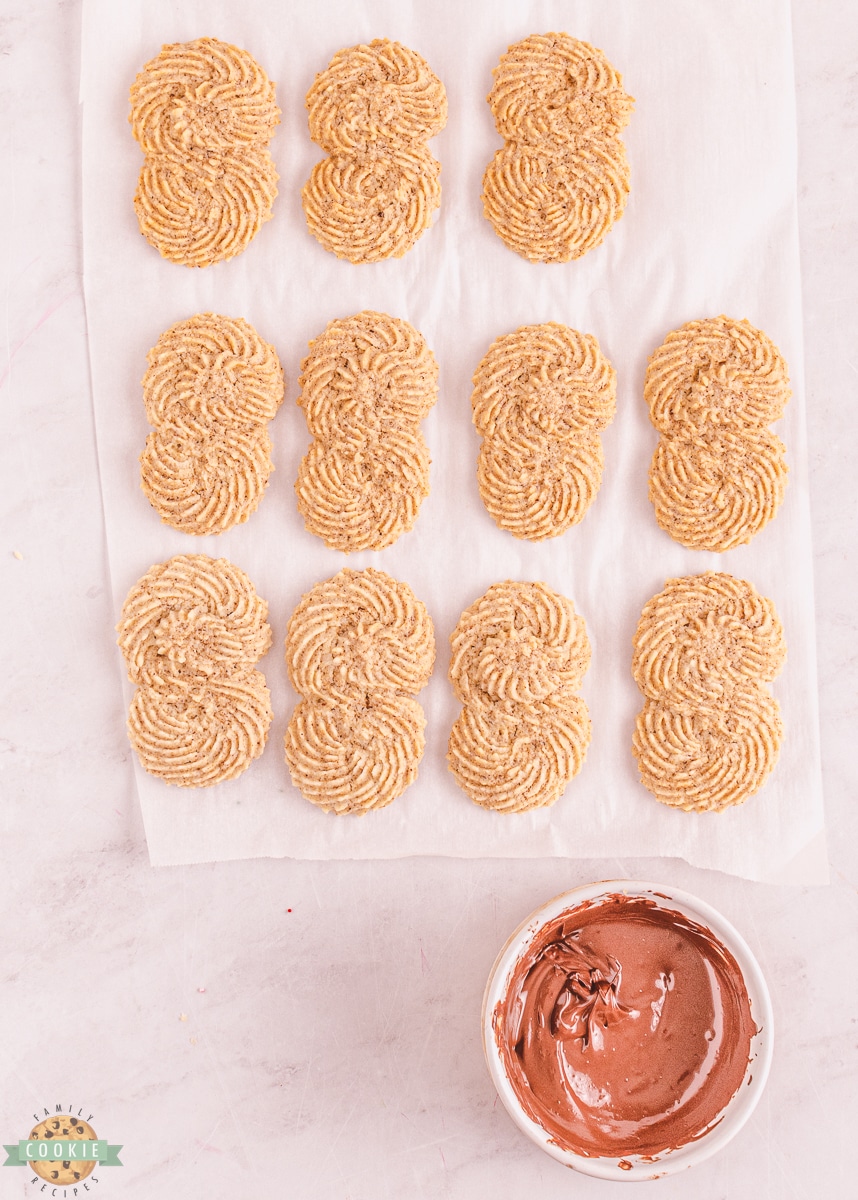 How to Make Espresso Butter Cookies
Cream together the butter and sugar in the bowl of a stand mixer fitted with the paddle attachment until creamy and fluffy.
Add in the eggs and beat again for about 15 seconds to combine.
Add in the milk, salt, and vanilla, and then mix again.
Add in the flour and mix again completely.
Mix the espresso powder and tablespoon of flour into the dough until fully incorporated and then spoon the dough into a piping bag fitted with a large star tip.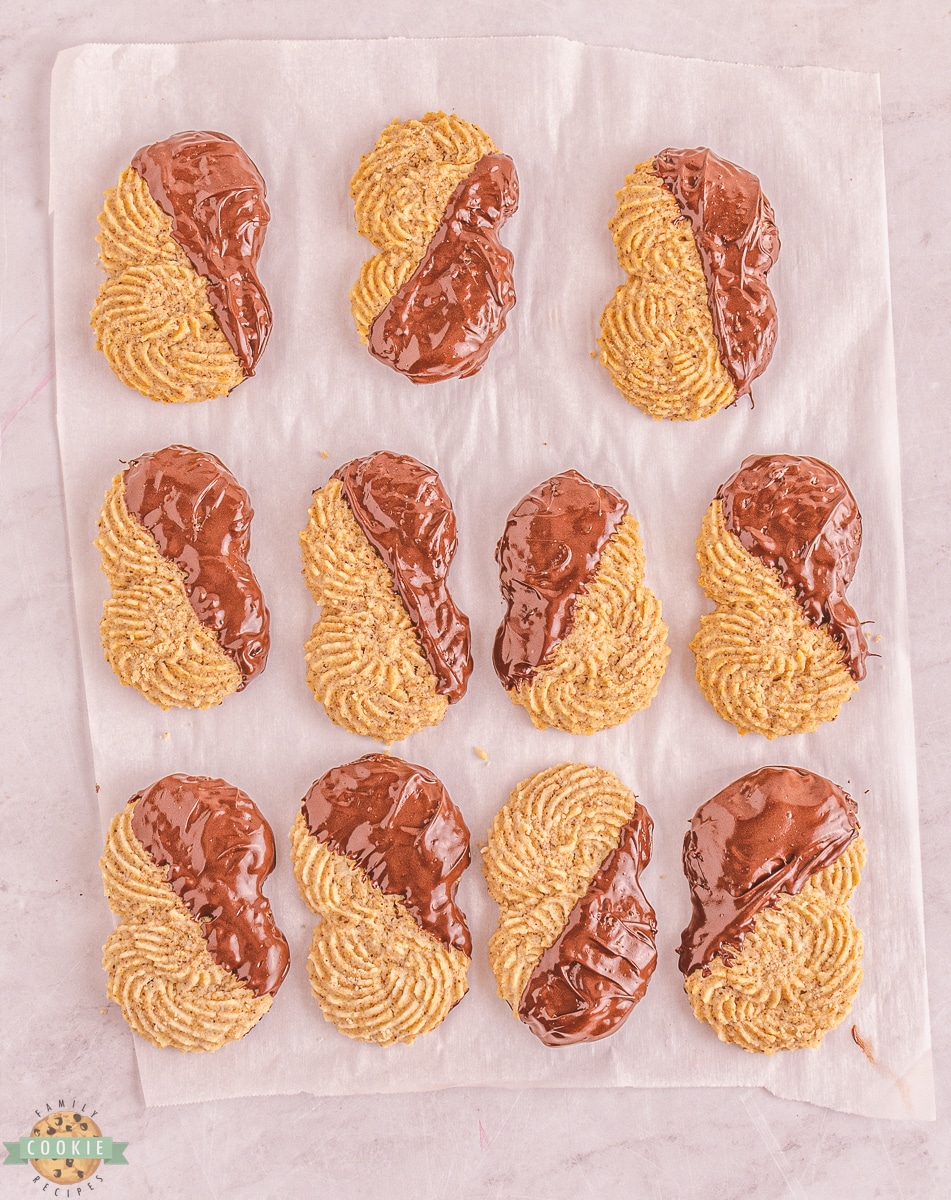 Hold the bag at a 90-degree angle above a parchment paper-lined baking sheet.
Pipe the cookies into an "S" shape being careful to space the cookies at least 2 inches apart so that they are not touching or overlapping.
Place the baking sheet into the fridge to chill for at least one how.
Once chilled preheat your oven to 350 degrees F and bake the cookies for 12 minutes.
Remove from the oven and place the cookies onto a wire rack to cool completely.
When the cookies have cooled, place them into the melted chocolate so that half of the cookie is covered. Then return the cookie to the rack or tray until the chocolate has set before serving. Enjoy!
How long will butter cookies stay fresh?
These cookies will remain fresh if stored in an airtight container at room temperature for up to 2 days. For longer storage, I recommend placing them in the fridge in a closed container because they will last up to a week, giving you plenty of more chances to enjoy them.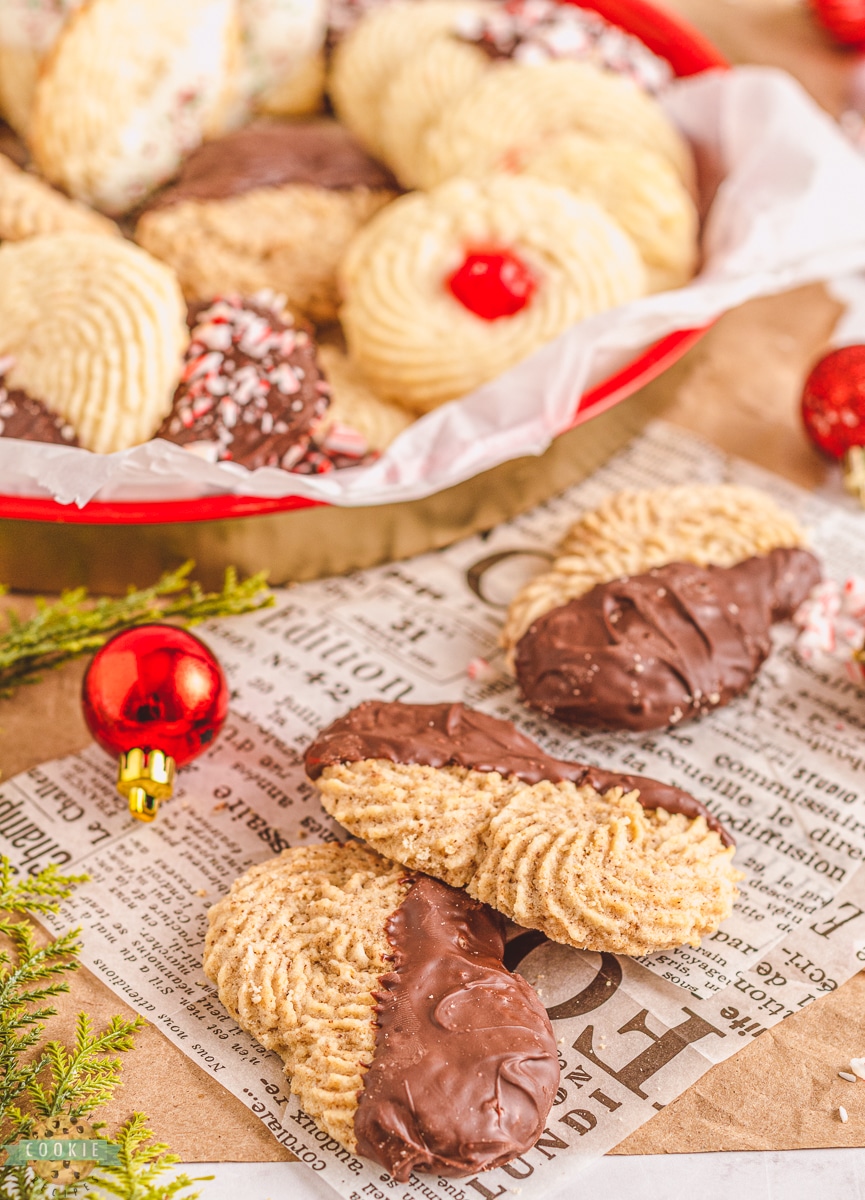 Why are my butter cookies not crispy?
If you didn't mix your ingredients together long enough you may end up with a chewy textured cookie instead of a crisp one. The more air incorporated into the mix the more crisp the end results will be. So make sure you mix well before adding the flour so that all of the dough is well blended. Do not overmix after adding the flour or you'll get tough cookies from overworked gluten.

When I was having kids, I swore up and down that I wouldn't treat my baby any differently.
And then I had my last one. And that all went out the window.
I don't know what it is, I do my best, but I find myself just relishing in each and every fun kid moment my last child has. Maybe it's because, with 4 older siblings, he's growing up faster?
Here he is eating dirt. And I'm in heaven.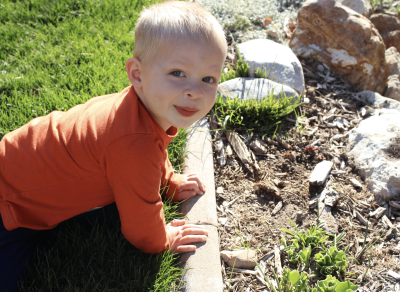 Check out these great shortbread cookie recipes
This espresso butter cookie recipe is a melt-in-your-mouth cookie packed with delicious coffee flavors & a chocolate coating.