Brown Sugar Shortbread cookies are tender, buttery shortbread made with brown sugar for great flavor! Baked, then dipped in chocolate for a perfect shortbread cookie.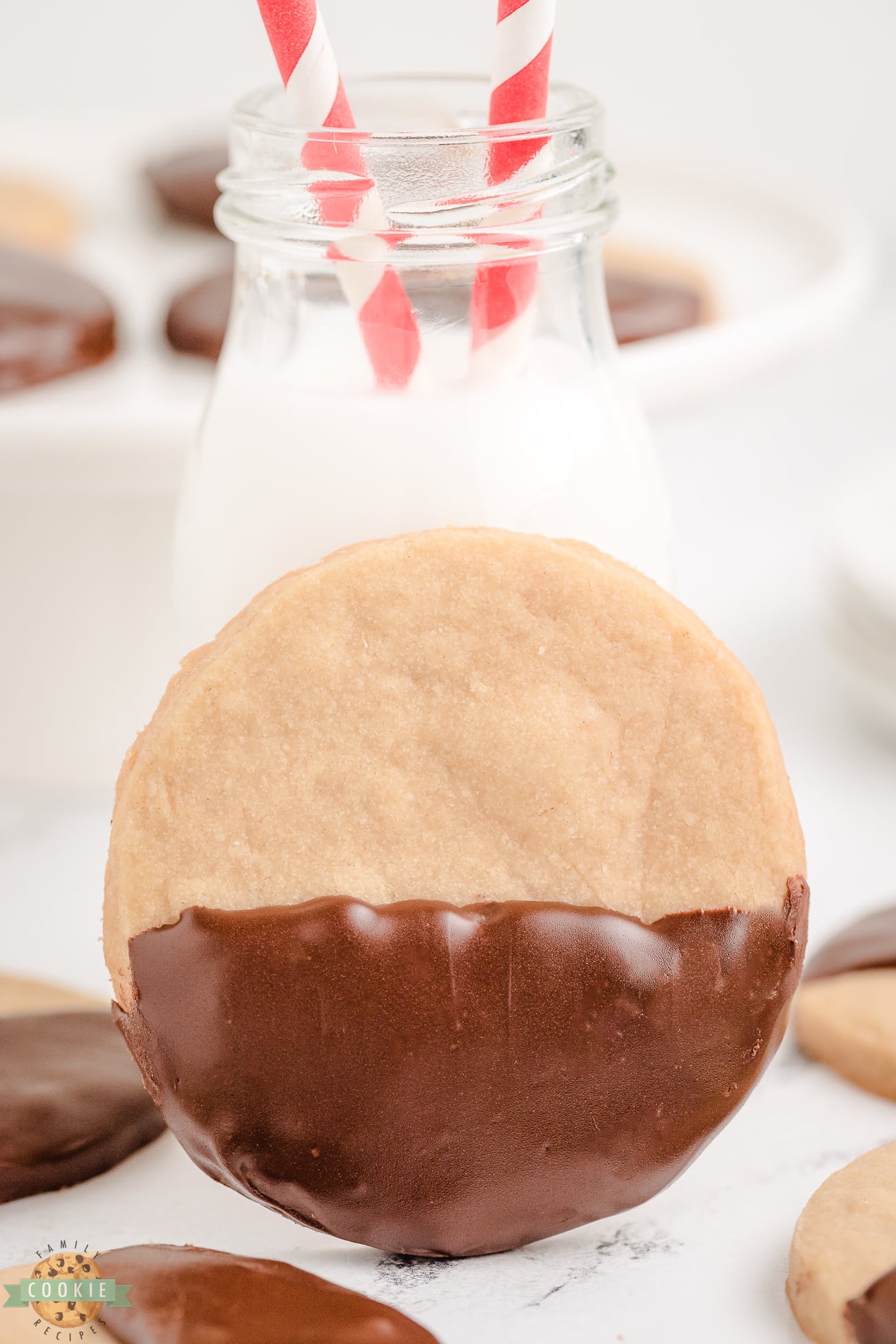 These tasty treats are sure to hit the spot. With chewy, sweet, and moist cookies like this on your plate, you won't want to stop after just one. But brown sugar shortbread cookies dipped in chocolate are just as appealing to the eye as they are your tastebuds. You're going to love these brown sugar cookies to the very last crumb, but don't take my word for it, make a batch for yourself and see what I mean.
What is brown sugar shortbread?
This brown sugar shortbread recipe is a simple and basic shortbread cookie that uses brown sugar instead of granulated sugar. The results are spectacular and speak for themselves. Every bite has a great amount of sweetness and depth of flavor that you can't find anywhere else. Enjoy these cookies cooled or warm from the oven, but don't forget the glass of milk!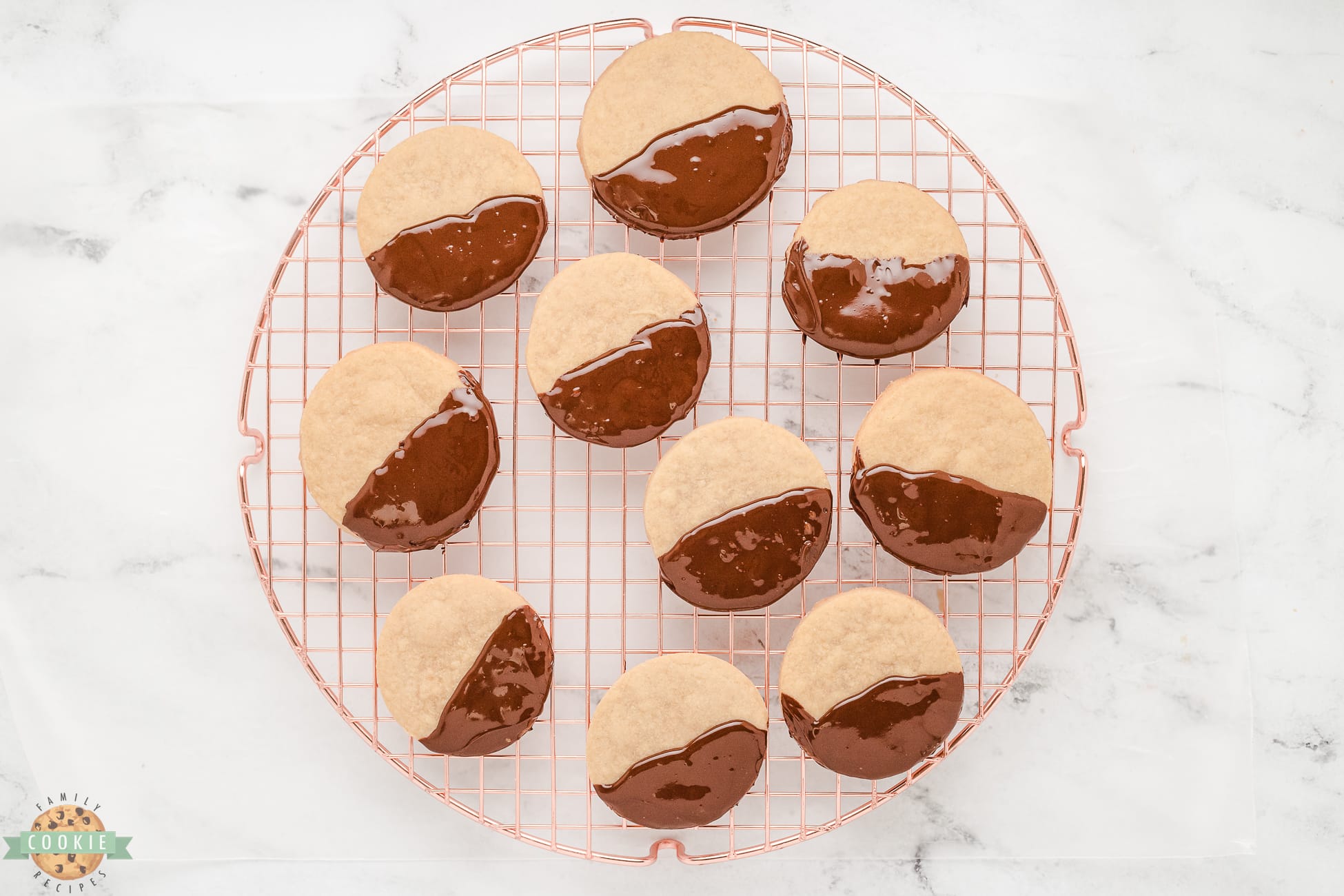 Ingredients for brown sugar shortbread
-Butter: We need 1/2 cup (one stick) of softened butter to help us get a rich tasting buttery base for these cookies.
-Flour: 1 cup of flour (plus one tablespoon) will be plenty for creating the gluten-filled base of our cookie dough.
-Brown sugar: We want 1/3 cup of brown sugar to make our cookies perfectly sweet and flavorful.
-Salt: Salt is a flavor enhancer and using 1/3 teaspoon of salt will help to bring out the flavors in this dough perfectly.
-Vanilla: We just need 1/2 teaspoon of vanilla to help enhance the flavors of this dough.
-Chocolate chips: We need 1/2 cup of melted semi-sweet chocolate chips to dip the cookies in. You could use other chocolate types if desired.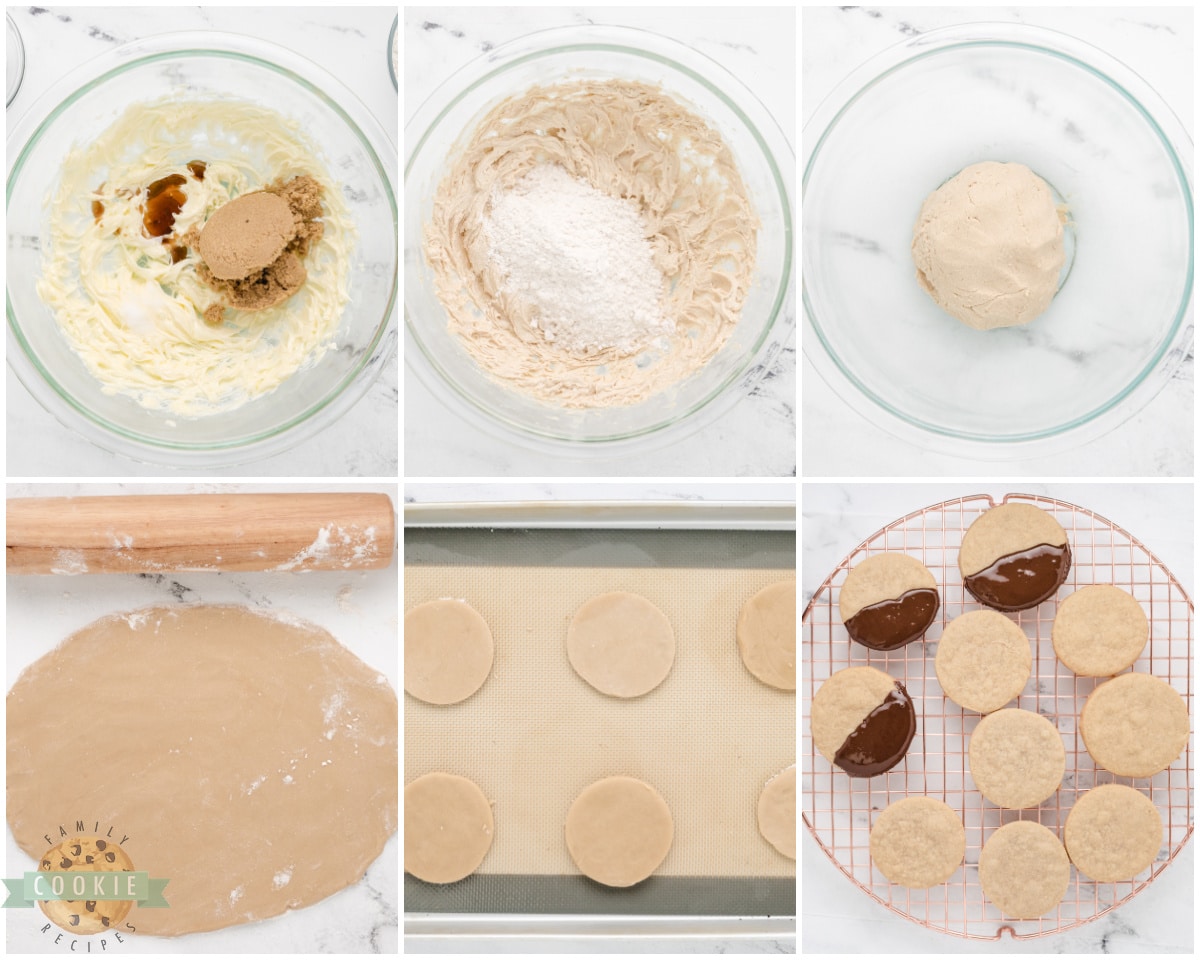 How to make brown sugar shortbread cookies
Cream the butter until fluffy in a large bowl.
Mix in the brown sugar, salt, and vanilla.
Gradually add in the flour, mixing to combine.
Use a spatula to work the dough together into a ball.
Wrap the dough with plastic wrap and then place in the fridge for at least 20 minutes to chill.
Preheat your oven to 350 degrees F and line a baking sheet with parchment paper.
Roll out your cookie dough onto a lightly floured surface that's about 1/4 inch thick.
Cut out circles that are about 2″ big, cookie cutters (or even wine glasses) work well for this.
Transfer the cookies to the prepared cookie sheet, spacing the cookies out at least one inch apart.
Bake in the oven for 12-15 minutes or until the edges of the cookies are just beginning to brown. Allow them to cool completely on the baking sheet.
In a microwave-safe bowl, melt the chocolate until smooth. 30 seconds intervals stirring between each will do it.
Dip one end of the cookie into the melted chocolate and lay it back on the sheet to cool and set. Enjoy!
What does brown sugar do for a cookie?
Brown sugar makes cookies more flavorful thanks to the molasses and it also helps to create a better texture. ONe that is chewy around the edges and soft in the middle- the perfect cookie, if you will. Another benefit is that it helps the cookies to be nice and moist so that every bite is as good as the last.
Why do you put shortbread in the fridge before baking?
The most important reason is to help solidify the butter more so that the cookies don't spread too much while they're baking. The next big reason is that allowing the dough to rest for a few minutes helps the flavors to concentrate and become that much more incredible.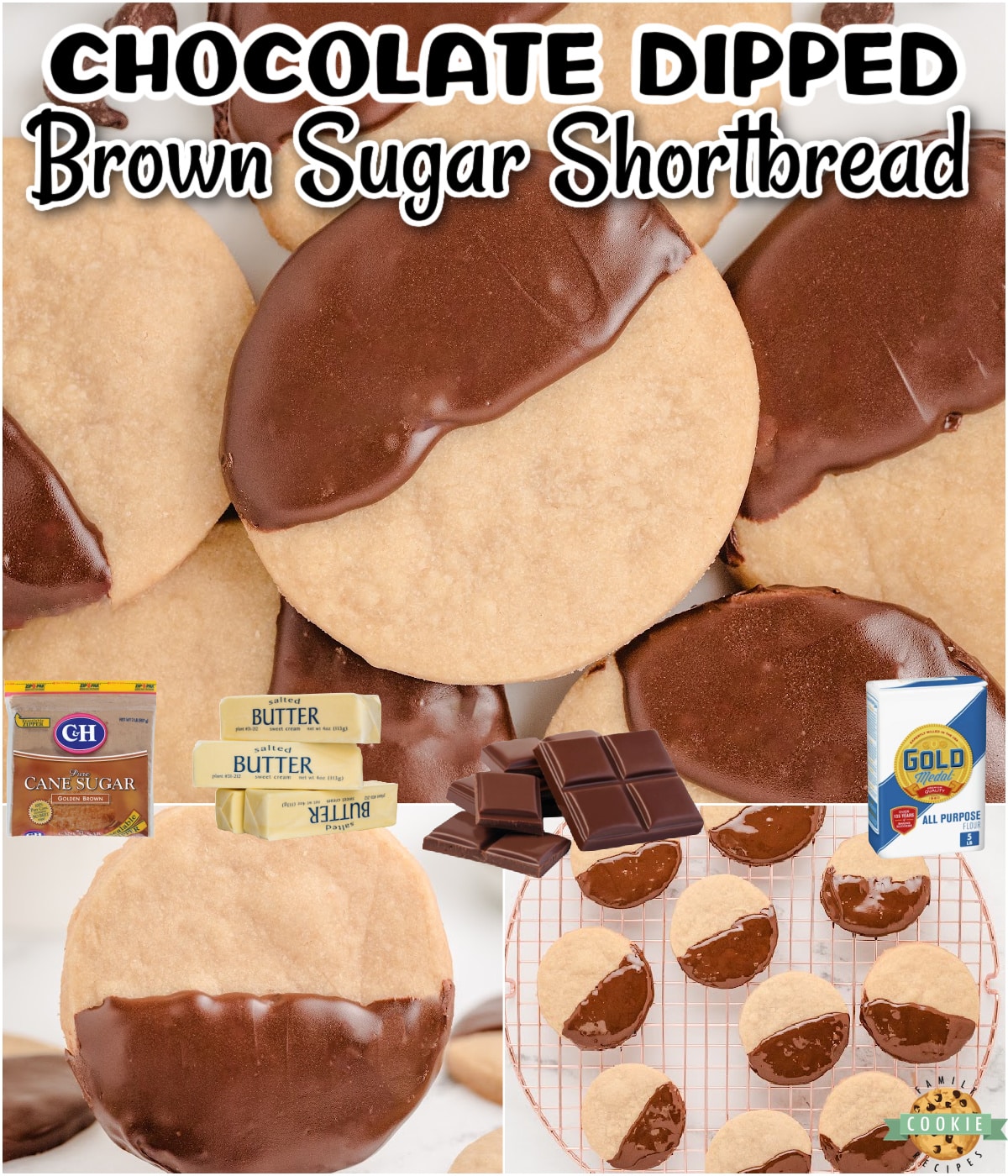 More fabulous cookie recipes to try soon
You're going to love these brown sugar shortbread cookies. They're a crispy and soft shortbread cookie dipped in chocolate and good to the last bite.