Jumbo Chocolate Chip Cookies made with classic ingredients & twice the size of traditional cookies! Soft, chewy & thick chocolate chip recipe perfect for cookie lovers!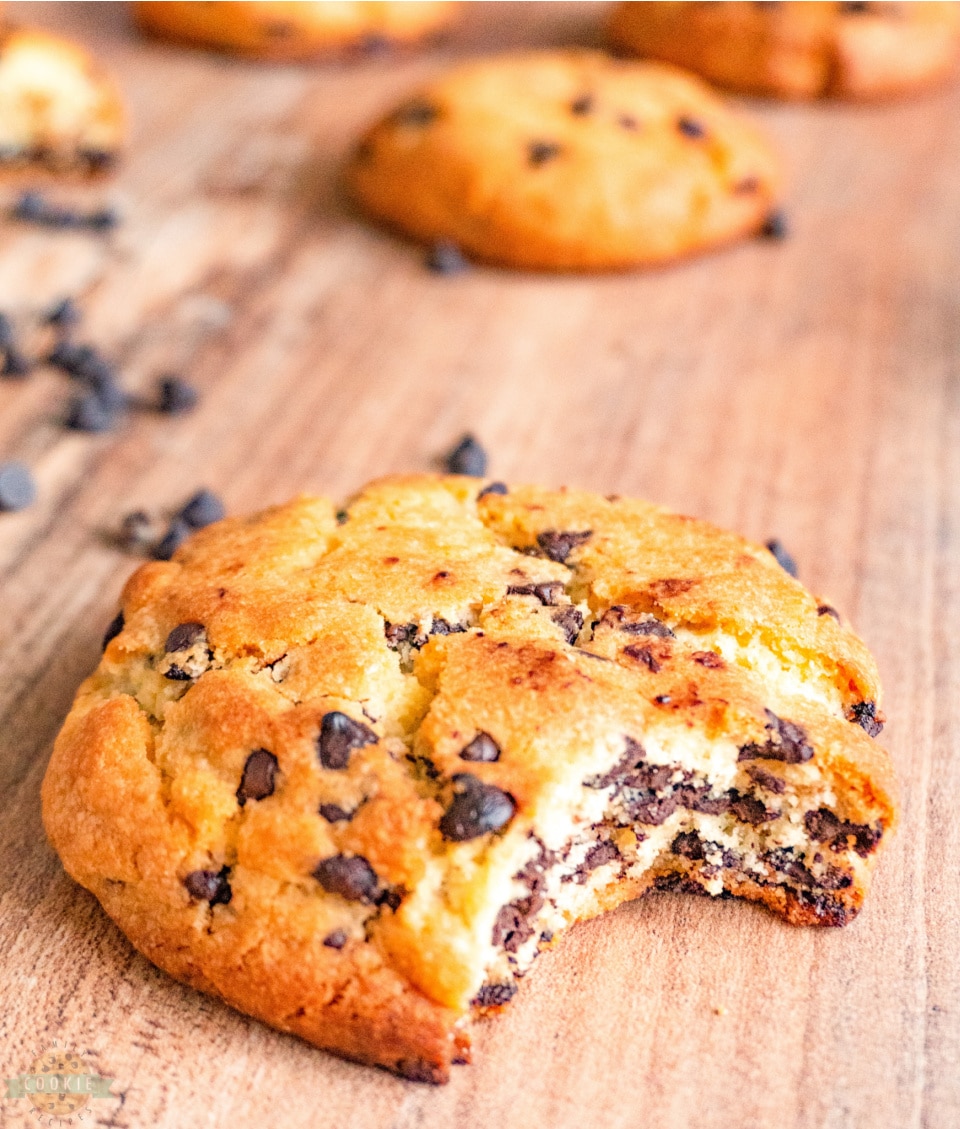 Chocolate chip cookies are a classic treat that has withstood the tests of time and these big chocolate chip cookies are simply another twist on this classic sweet. With large chocolate chip cookies, you get more delicious cookie and chocolate in every bite while enjoying the soft goodness and chewy edges we all know and love. These chocolate packed cookies are absolutely swoon-worthy.
What are big chocolate chip cookies?
Like a normal chocolate chip cookie, but made to be a literal handful. They're soft, chewy, tender, and filled with mini chocolate chips so every bite has a good amount of chocolate making itself present. What's even better is that these cookies don't take any extra time or effort to make than a regular batch AND there are NO chill times! Less waiting, no added hassles, and you get big and soft chocolate chip cookies, talk about winning!
Big Chocolate Chip Cookies Ingredients
-Butter: We need 1 cup (two sticks) of butter to get a rich and flavorful cookie.
-Sugars: Using 1 cup of brown sugar and 1/3 cup of granulated sugar we can get sweet cookies with chewy edges that are packed with flavor.
-Eggs: We need 1 whole egg and one additional egg white to get help us bind the dough together for a great texture.
-Flour: 2 1/2 cups of all-purpose flour will be the base of this cookie dough recipe.
-Vanilla: We need 1 1/2 teaspoons of vanilla for a flavorful cookie.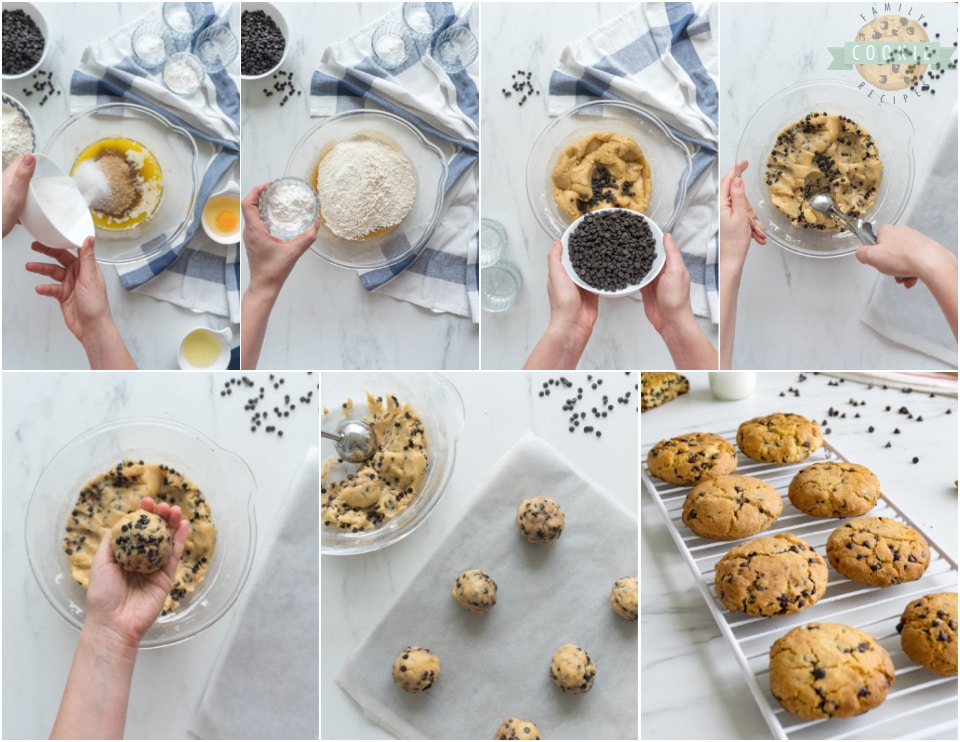 -Cornstarch: Adding 1 tablespoon of cornstarch into the cookie dough helps to make it soft and fabulous.
-Leavening Agents: To help our cookies puff up nicely we need to use 1 teaspoon each of baking powder and baking soda.
-Salt: To enhance the flavors in this recipe, we need 1/2 teaspoon of salt added to the dough.
-Chocolate Chips: We want to use 2 cups of mini chocolate chips so that there's plenty of chocolate in every bite. This is about the amount found in an 8 ounce bag. You can also use multiple sizes of chocolate chips if you'd like- I love adding some Jumbo chips!
How to Make Big Chocolate Chip Cookies
Preheat your oven to 375 degrees F and line a baking sheet with parchment paper. Set aside.
In a bowl, mix together melted butter, brown sugar, and granulated sugar until combined.
Add in the egg, egg white, and beat the mixture together until combined.
Add in the flour, vanilla, cornstarch, baking powder, baking soda, and salt. Mix together well and then add in the chocolate chips, mixing again to combine.
Scoop the dough out using a large cookie scoop (roughly 3 tablespoons) of dough.
Place 6 cookie dough scoops on your baking sheet, evenly spaced.
Bake for 13-15 minutes and allow to cool on the baking sheet for several minutes before transferring to a wire cooling rack. Enjoy!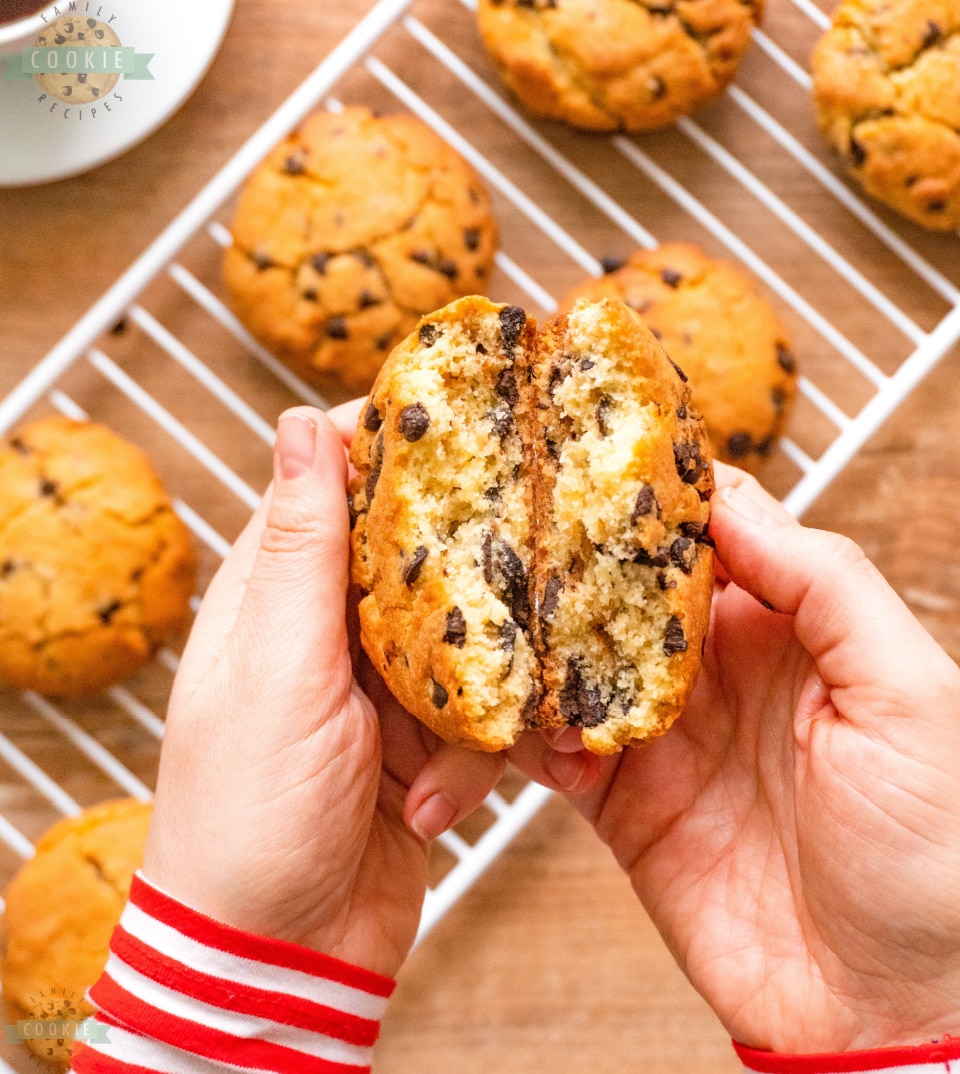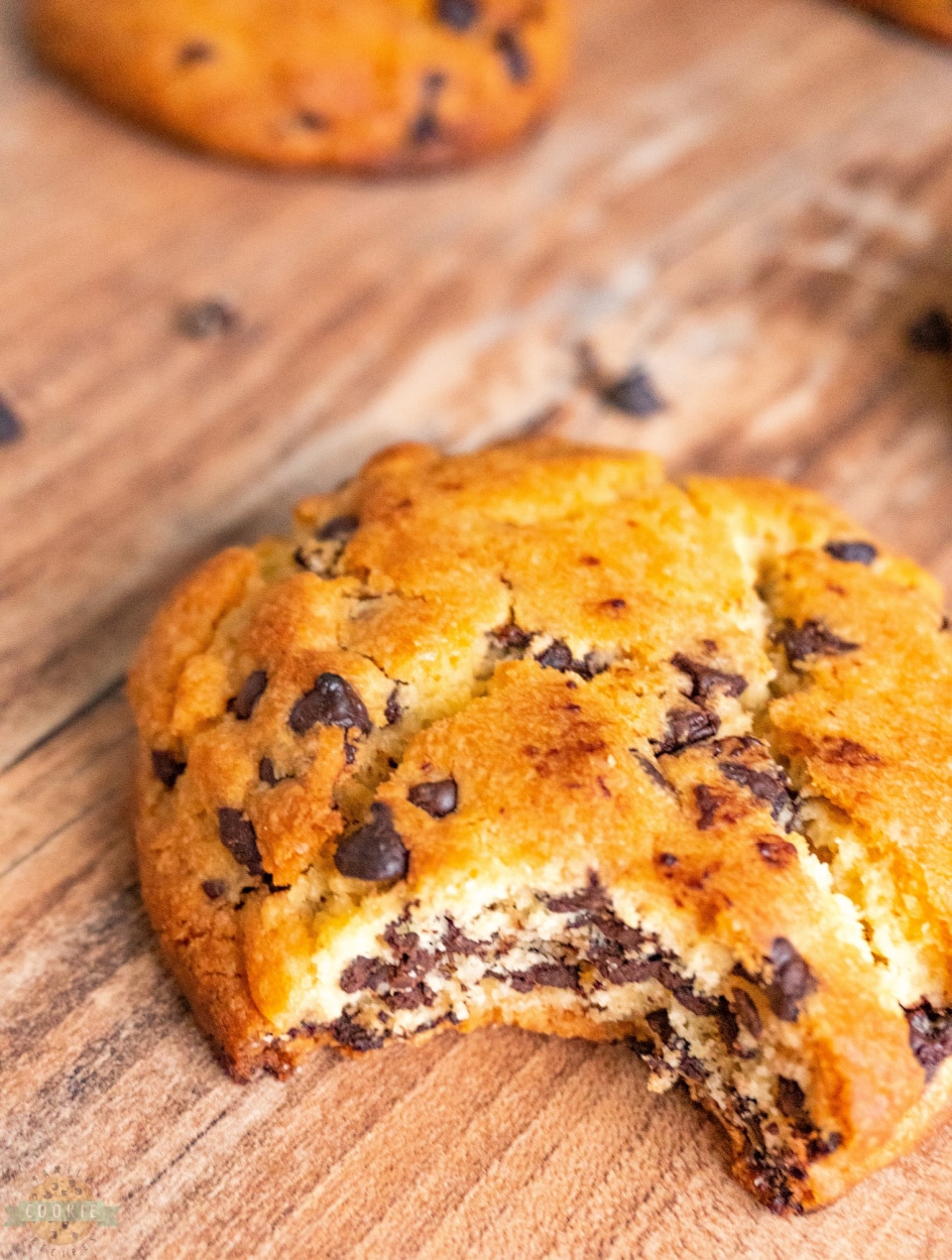 How do I know if my cookies are finished baking?
When you remove your cookies from the oven the edges should look set but the tops should look slightly underdone. As the cookie cools on the baking sheet, the heat will help to slowly finish the cooking process. This will result in a soft cookie that's absolutely perfect.
How long are big chocolate chip cookies good for?
Assuming you don't eat them all right away, you can keep your cookies stored in an airtight container for about 2-3 weeks. I recommend eating them sooner rather than later to avoid a possible stale cookie. Eating them warm with a glass of milk is ideal. Yum!
More cookie recipes to try soon


A decade ago he was so little & cute, pretend-driving at an amusement park.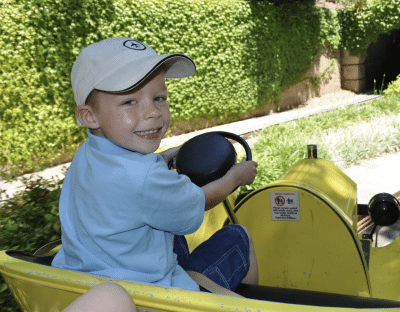 He's still cute, definitely not little and hello, he's been driving for a while! Where does the time go?!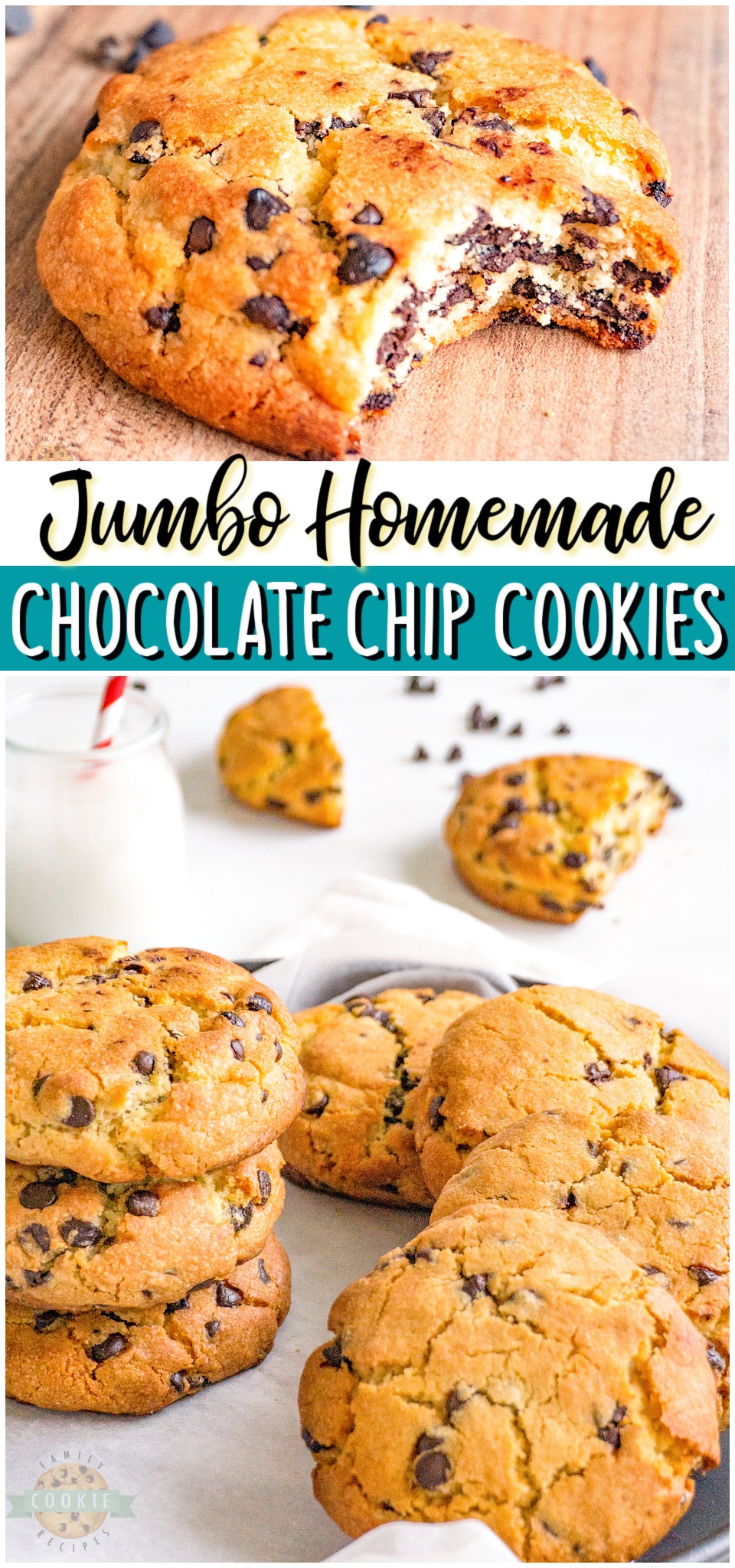 You're going to love these big and soft chocolate chip cookies. This recipe is simple and easy but packs a lot of flavor in every bite. With this cookie recipe on hand, you'll always have the perfect go-to for parties, gatherings, and holidays.
Jumbo Chocolate Chip Cookies made with classic ingredients & twice the size of traditional cookies! Soft, chewy & thick chocolate chip recipe perfect for cookie lovers!