Reese's Chocolate Peanut Butter Cookies are full of chocolate, peanut butter and Reese's Peanut Butter Cups. Peanut butter cookie recipe that is soft, chewy and absolutely perfect!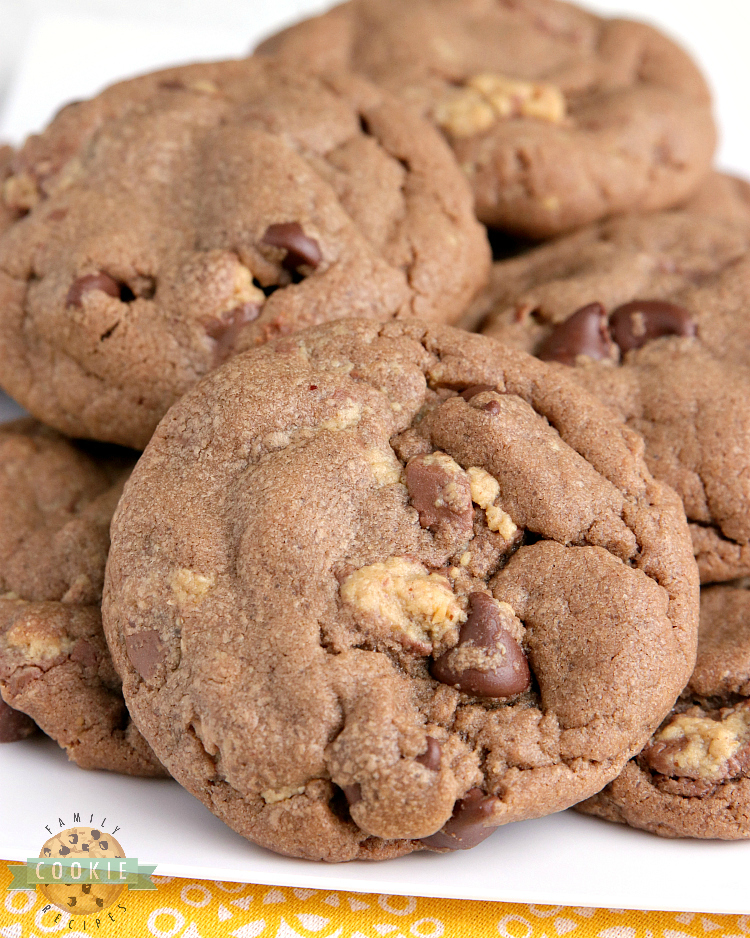 HOW TO MAKE PERFECT CHOCOLATE PEANUT BUTTER COOKIES
Make sure that you have enough flour in the dough. If the dough is too sticky, you may need to add a little bit of flour.
Do not melt the butter! The butter needs to be softened (at room temperature), but using melted butter will ruin the cookies.
Spend a little extra time when you mix the butter and sugars. Creaming them together for 2-3 minutes will improve the consistency of your cookies.
Preheat the oven. This will help your cookies turn out right every time!
Use a cookie scoop! If you want all your cookies to be perfectly shaped and have them all be the same size, a cookie scoop is the way to go.
Use parchment paper or a silicone baking mat. Doing this will make it really easy to remove the cookies from your cookie sheet so that you don't have to scrape them off the pan – they will just slide right off in perfect shape!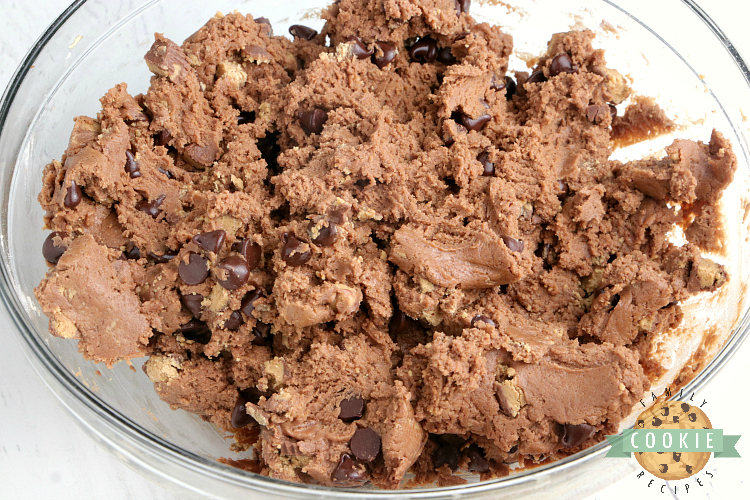 Ingredients in Reese's Chocolate Peanut Butter Cookies
1 cup butter, softened
3/4 creamy peanut butter
3/4 cup sugar
3/4 cup brown sugar
2 eggs
1 tsp vanilla
2 1/3 cup flour
1/3 cup cocoa powder
1 tsp. baking soda
1 cup semi-sweet chocolate chips
1 cup chopped Reese's Peanut Butter Cups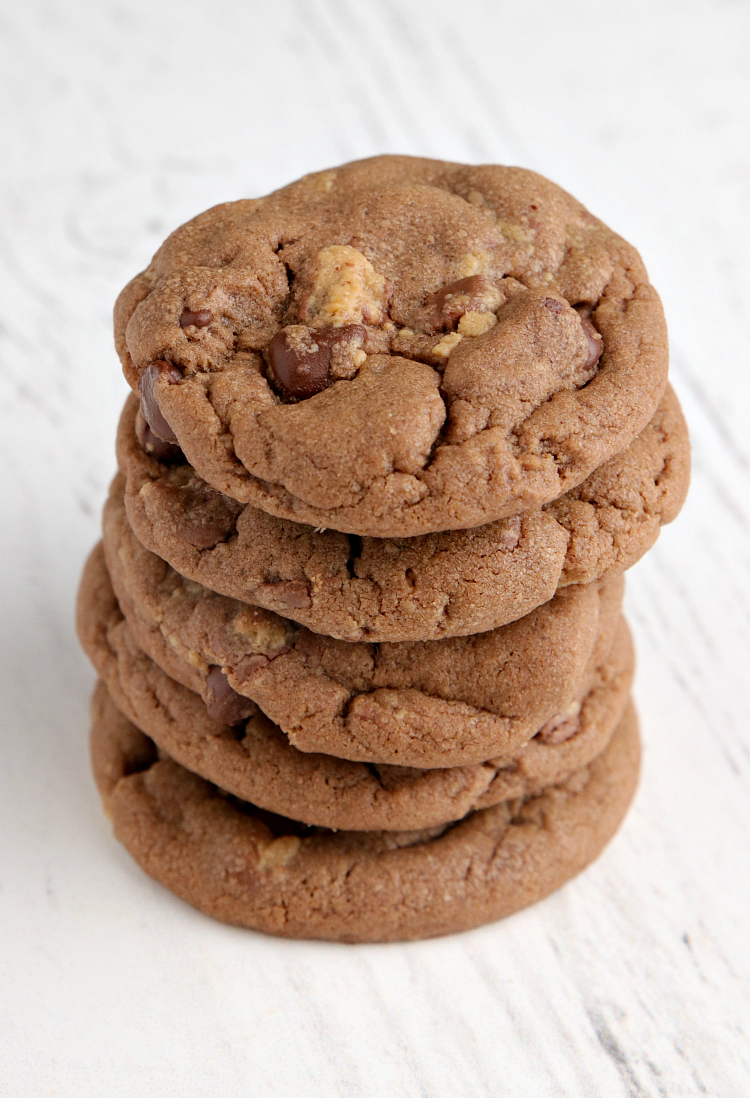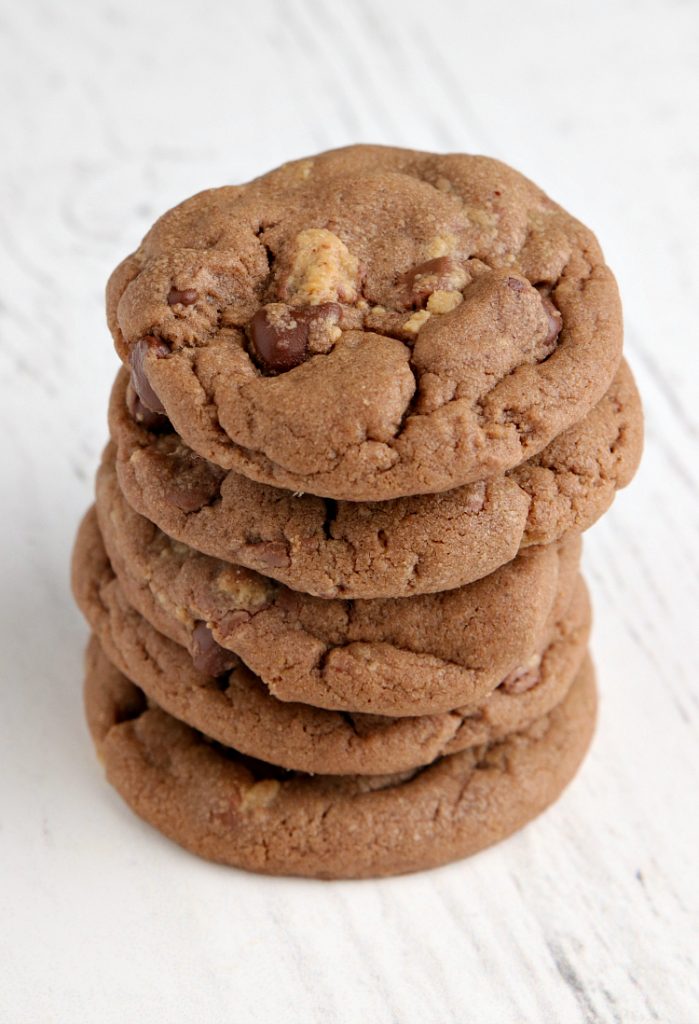 How to make Reese's Chocolate Peanut Butter Cookies
Preheat oven to 350°.
Beat together butter, peanut butter and the sugars for about 2-3 minutes. Add the eggs and vanilla and beat for another 1-2 minutes.
Add the flour, cocoa powder and baking soda and mix just until well combined.
Sir in the chocolate chips and chopped Reese's. Use a cookie scoop to drop spoonfuls of cookie dough onto a prepared cookie sheet.
Bake for 8-10 minutes. Let cool on the cookie sheets for about 4-5 minutes and then place on wire racks to complete cooling.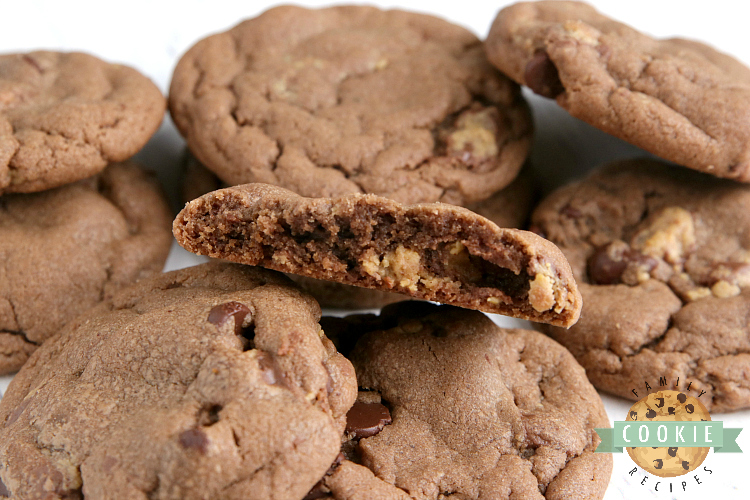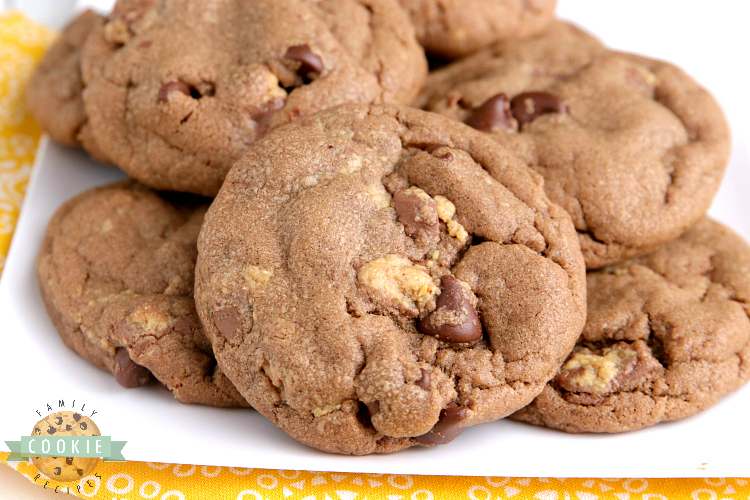 IF YOU ENJOYED THESE REESE'S PEANUT BUTTER PUDDING COOKIES, HERE ARE A FEW MORE PEANUT BUTTER COOKIE RECIPES YOU'LL ENJOY: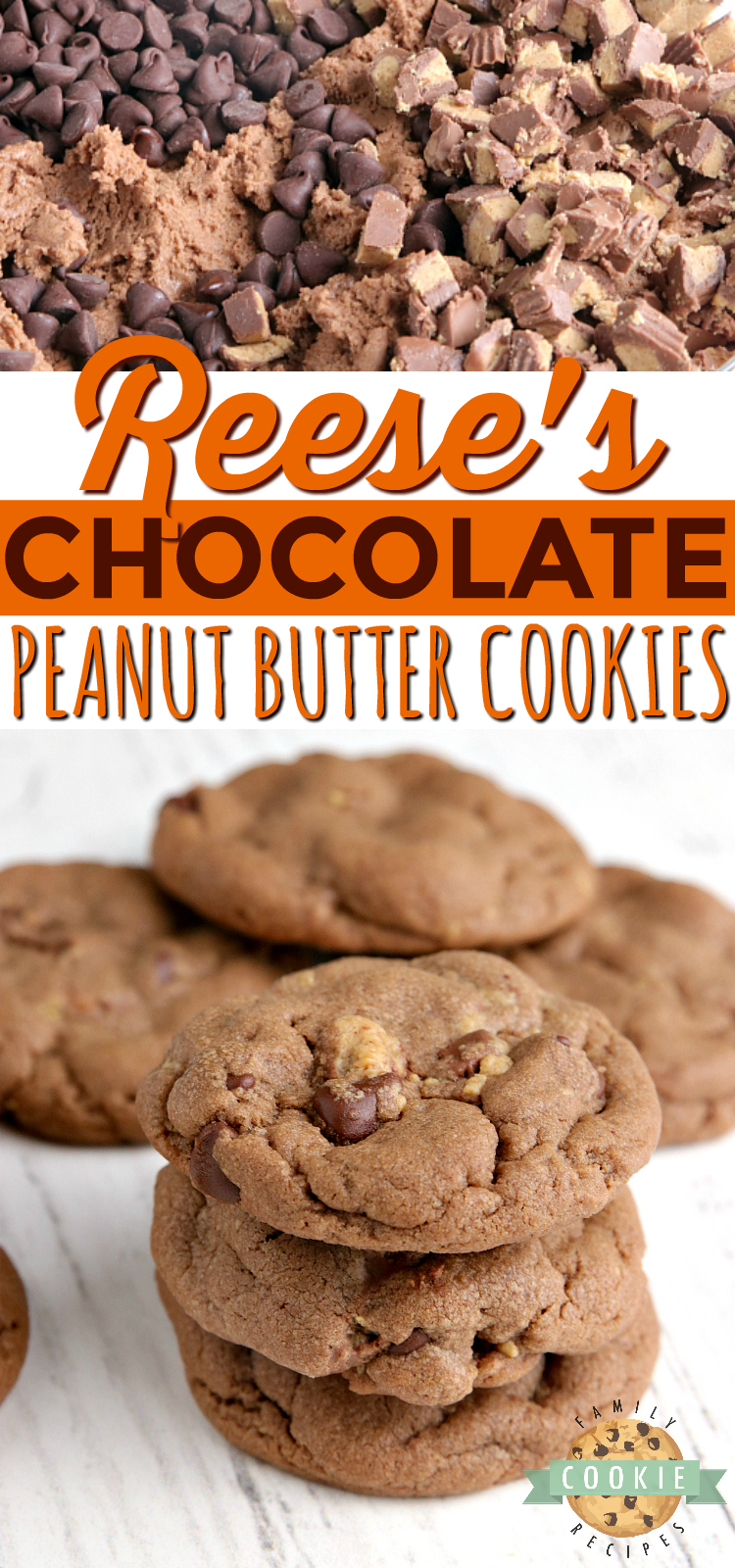 Chocolate cookie recipe loaded with peanut butter and Reese's Peanut Butter Cups. Soft, chewy, delicious and perfect peanut butter cookie recipe with lots of chocolate too!


The weather this fall has been amazing in Southern Utah. It's the week before Thanksgiving and it's been in the seventies! Little Miss B and I have been going on lots of bike rides – she absolutely loves it and it's a great little workout. A little bit awkward having her in a seat on the front of my bike, but I'm getting used to having my legs in a bit of a strange position. It's definitely worth it to be able to get some exercise and entertain the baby all at the same time!