Iced Cinnamon Pumpkin Cookies are soft & pillowy pumpkin cookies topped with a simple vanilla icing and cinnamon. Lovely texture & flavor in these homemade pumpkin sugar cookies.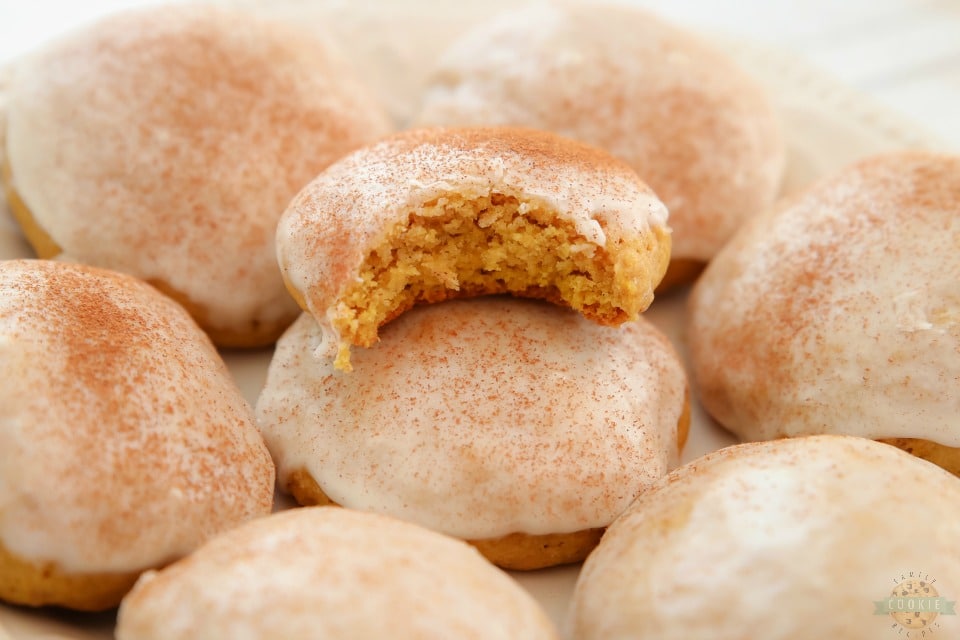 If you're looking for an easy to make cookie recipe that's perfect for Fall this year, then this simple pumpkin cookie is it! With a few simple ingredients and steps, it doesn't take long before you have a batch of mouth watering cookies ready to eat!
What are Iced Cinnamon Pumpkin Cookies?
We took our Sour Cream Sugar Cookies and made a few minor changes that made BIG results. With pumpkin puree and pumpkin pie spice we get a pillowy soft cookie that tastes great. While there is no "cinnamon" in the recipe, it's inside the pumpkin pie spice along with other spices so you save a little time and effort in one convenient go. Then of course there's a vanilla glaze icing over the top that brings these wonderful cookies over the top. Yum!
Iced Pumpkin Cookie Ingredients
-Sugar: With 1 cup of granulated sugar we can get a sweet cookie with nice edges
-Butter: I use 1/2 cup (one stick) of salted butter, but you can use unsalted if you prefer. Just don't use margarine!
-Egg: We only need 1 egg, but it helps to bind the dough together so that the cookies can stick together properly.
-Vanilla Extract: I suggest using a good quality vanilla extract or a Vanilla Bean Paste. I linked my favorites! We only need a teaspoon's worth.
-Salt: 1/2 teaspoon of salt will help to enhance the flavors in this cookie recipe.
-Baking Soda: This is the leavening agent that helps to make the cookies puff up a bit while cooking.
-Pumpkin Pie Spice: A tasty combination of cinnamon, nutmeg, ginger, (and sometimes allspice). Adding 1 teaspoon of this will really add flavor to the cookies!
-Flour: You can use all purpose flour, bread flour, or even pastry flour in this recipe, but we need 2 cups of it!
Vanilla Icing Ingredients
-Butter: Again, I use salted butter, but 2 tablespoons of butter really make the glaze perfect.
-Powdered Sugar: 1 cup of powdered sugar gives us that sweet flavor & smooth texture of classic icing.
-Milk: You can 1-2 tablespoons of cow milk or a non-dairy variety. This is just to thin down the icing into a glaze consistency.
-Vanilla Extract: See note above about what vanilla I use. I'm a huge proponent of good, high quality vanilla! The brand I love isn't crazy expensive either. We only need 1/2 teaspoon of vanilla.
How to Make Pumpkin Sugar Cookies
In a bowl, cream together the butter and sugar.
Add in the vanilla, egg, and pumpkin puree. Mix well.
In another bowl, mix together the flour, salt, and baking soda.
Add the four mixture to the butter mixture and beat until smooth.
Chill the dough for several hours before scooping with a medium sized cookie scoop.
Place the cookies on a baking sheet and bake at 375 degrees F for 10 minutes. Do not overbake!
Let the cookies cool completely.
Make the glaze in a small bowl by melting the butter and slowly adding in the other ingredients. Beat until smooth. About 1 minute.
Add in any additional milk if needed.
Spoon the glaze over the tops of the cookies and allow to set. Dust with cinnamon, if desired. Enjoy!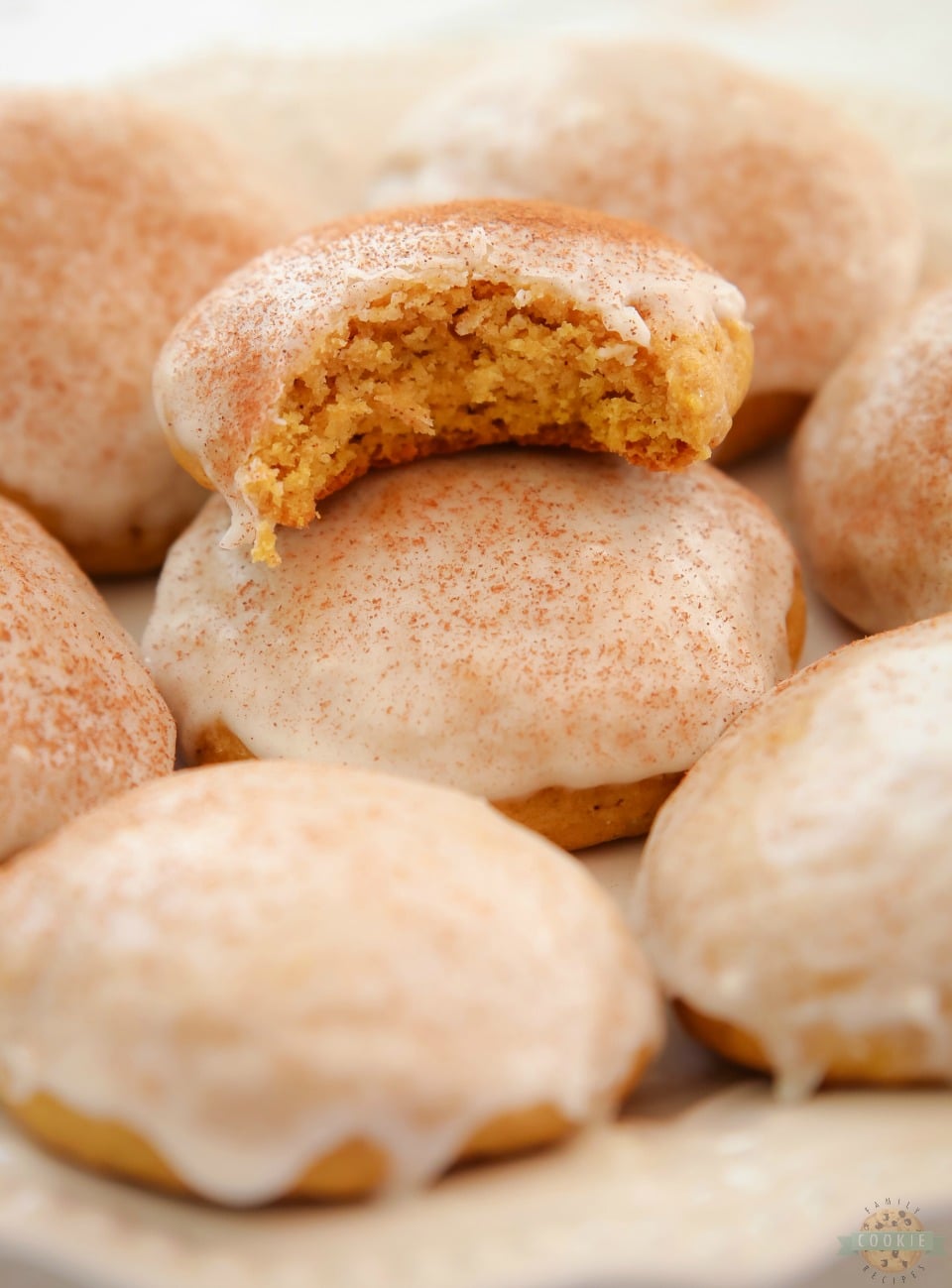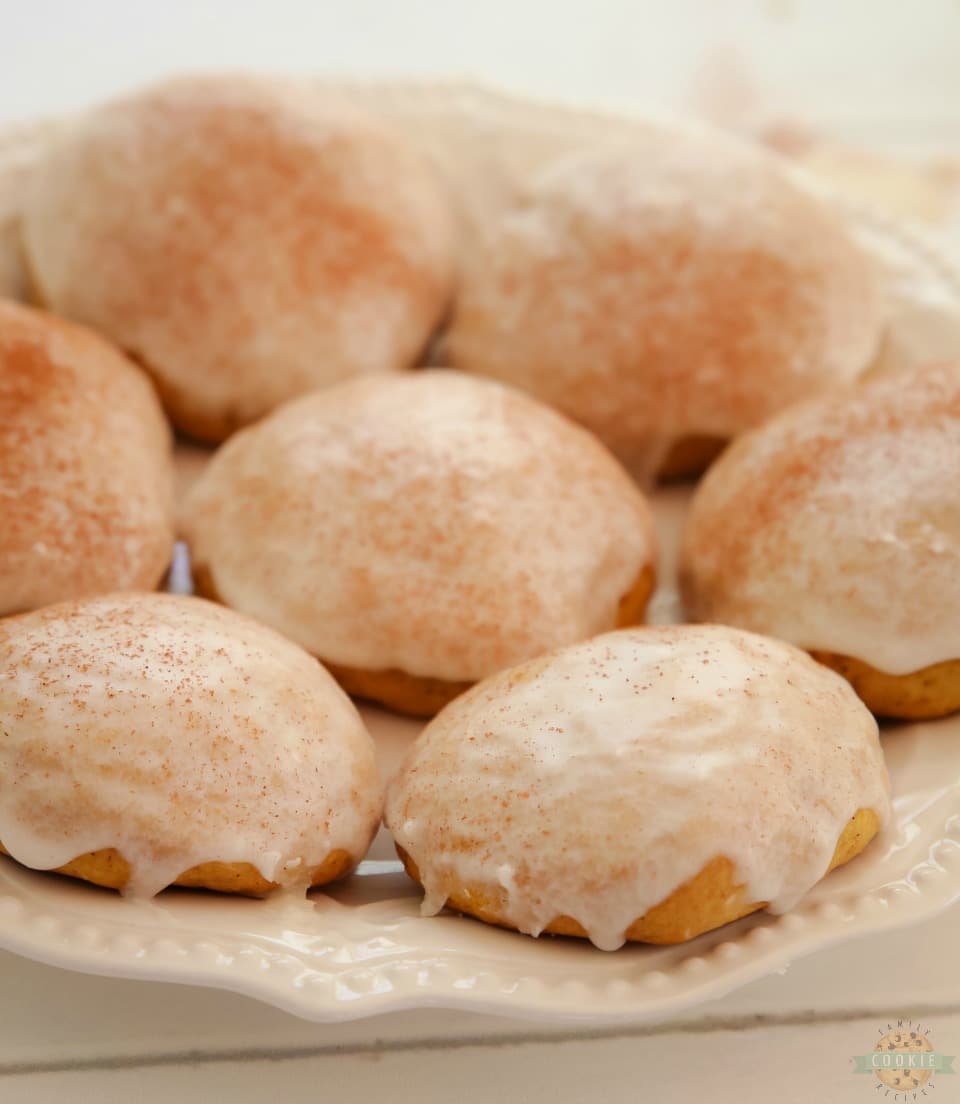 How long are pumpkin sugar cookies good for?
These cookies can last up to a week if stored at room temperature in an airtight container. Of course, for best results, I recommend eating them sooner rather than later as cookies always taste best fresh.
Can I freeze pumpkin cookies?
Yes, these cookies can do great in the freezer for up to 3 months! I suggest having the cookies in an airtight container and arranging the cookies in layers in an airtight container with parchment paper or wax paper between each layer to prevent sticking.
Need more tasty cookie recipes? Check these out!


Sports have been quite different this year, but we are SO HAPPY that the league figured out a way to pull it off! Basketball season just ended and my son's team came in #1!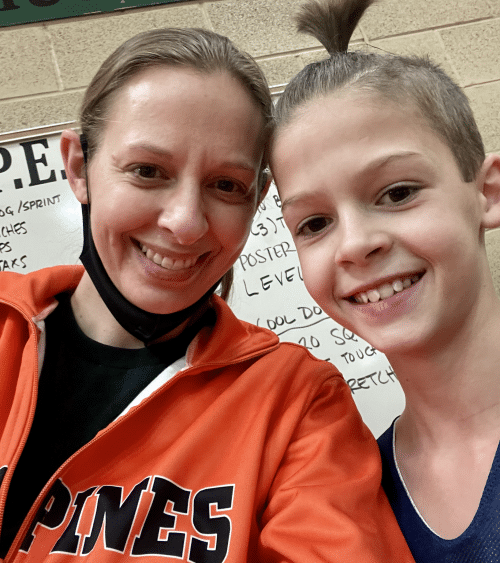 It's SO fun watching them all play; we've got such a great group of boys!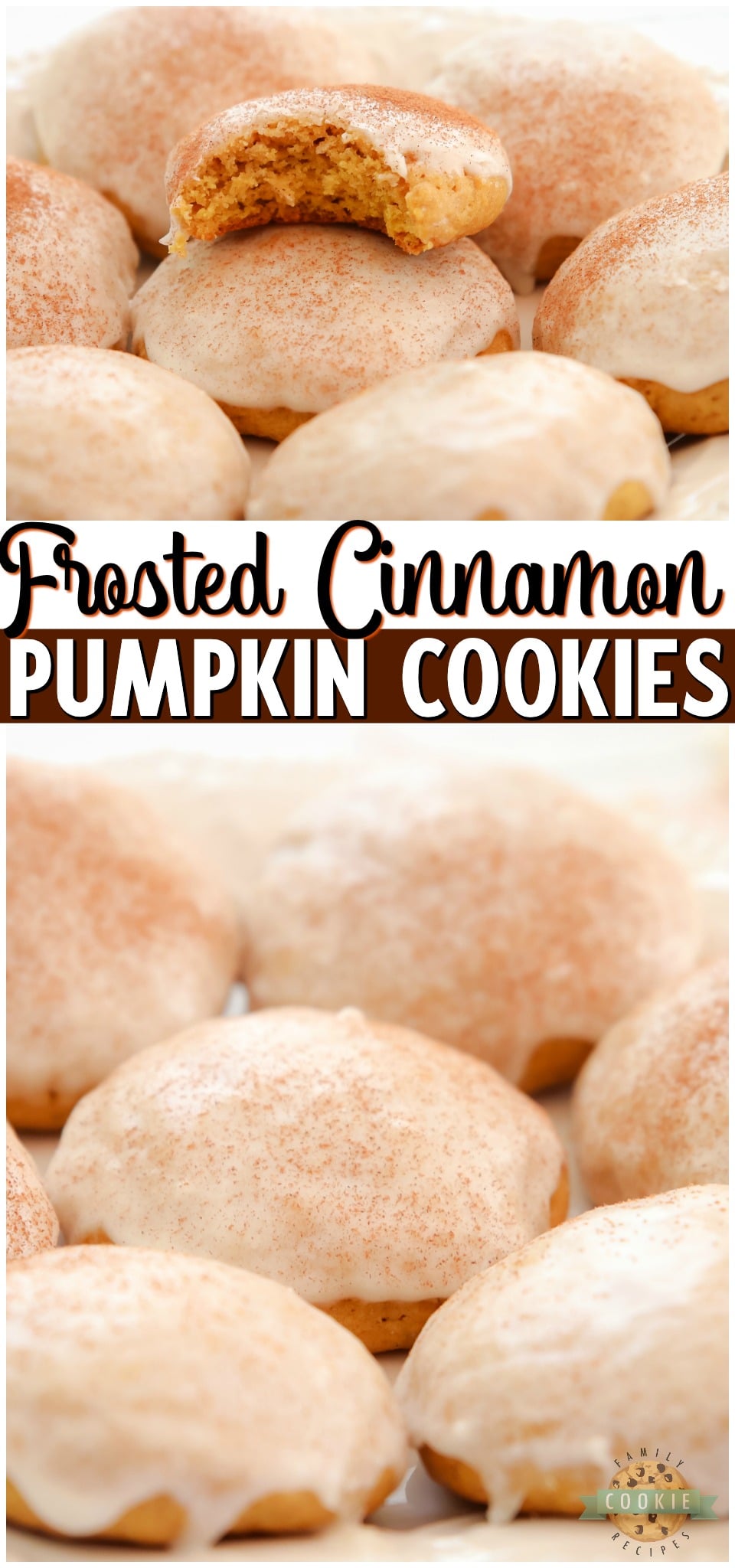 Iced Cinnamon Pumpkin Cookies are soft & pillowy pumpkin cookies topped with a simple vanilla icing and cinnamon. Lovely texture & flavor in these homemade pumpkin sugar cookies.