Cherry Butter Cookies made with classic ingredients & adorned with a simple cherry! Buttery crisp shortbread cookies topped with sweet cherries for a festive & delicious treat.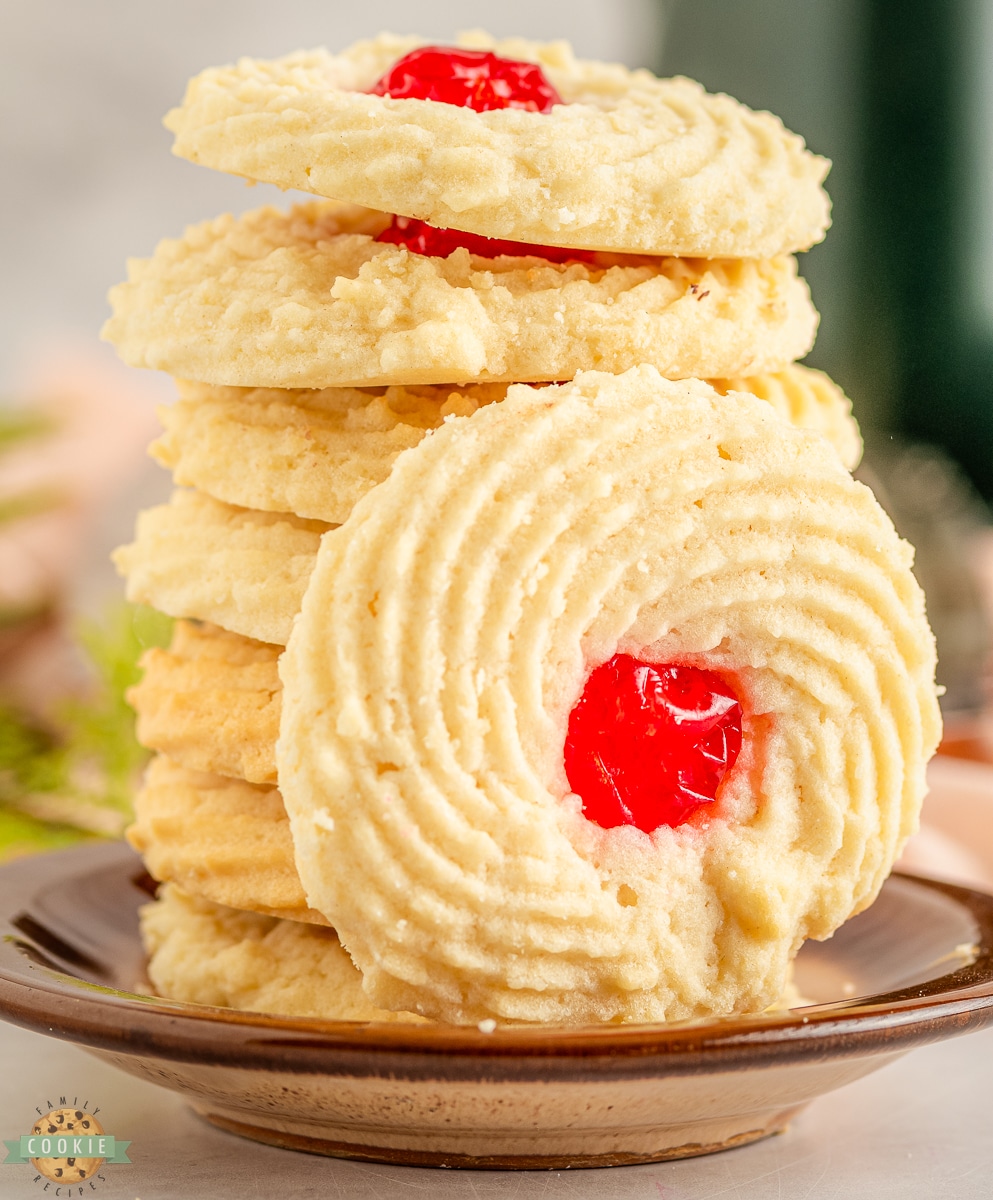 Making these maraschino cherry butter cookies is easy, simple, and fast. It doesn't take long to prep the dough and this recipe requires very few ingredients too. Everything about these cookies is a win-win but the flavor profile is definitely what wins us over the most. A combination of cherry and almond in every bite will have you swooning in no time.
What are cherry almond butter cookies?
Simply put they are butter cookies with a cherry in the middle. But they're a bit more than that because these Italian cherry butter cookies are flavorful bites of heaven. Made with a buttery crisp cookie that practically melts in your mouth and gives a wonderful light almond taste in every bite you're going to fall in love with the cookies before you reach that sweet candied cherry center.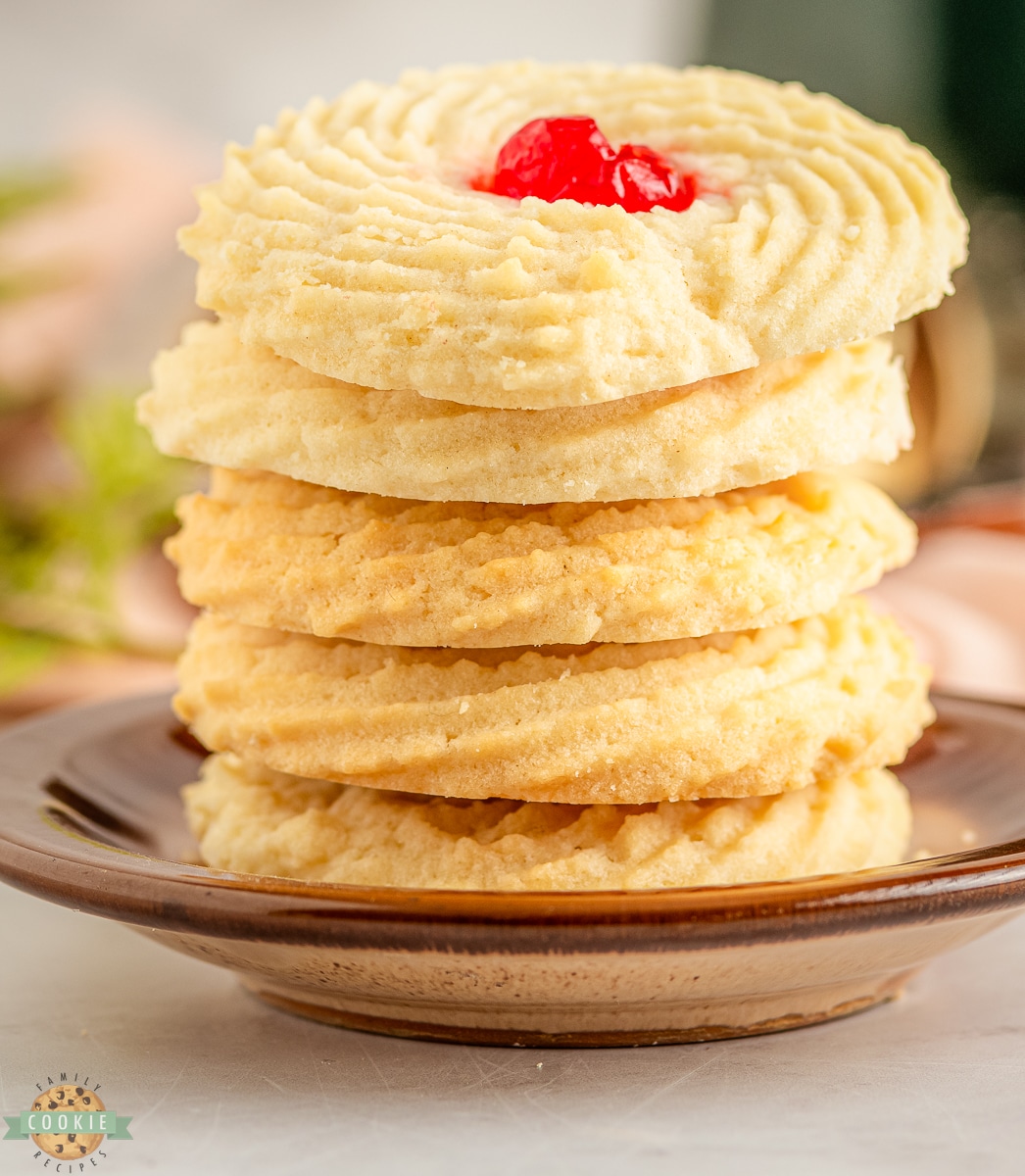 Cherry butter cookies ingredients
-Butter: You will need 2 cups of room temperature butter to make these cookies rich.
-Sugar: 1 ⅓ cups of granulated sugar will make the cookies sweet and delicious.
-Eggs: You will need 2 eggs plus one egg yolk to make the cookies bind together well and taste richer.
-Milk: Add in 4 tablespoons of milk to give the dough the right consistency.
-Salt: Use 1 teaspoon of salt to help enhance the flavors in the cookies.
-Vanilla: 1 teaspoon of vanilla will help to flavor the cookies well.
-Flour: The base of the cookie dough is 4 cups plus ⅔ cups of all-purpose flour.
-Almond Extract: Use ¼ teaspoon of almond extract to help lightly flavor the cookie dough.
-Cherries: You will need 12 maraschino cherries for the cookies.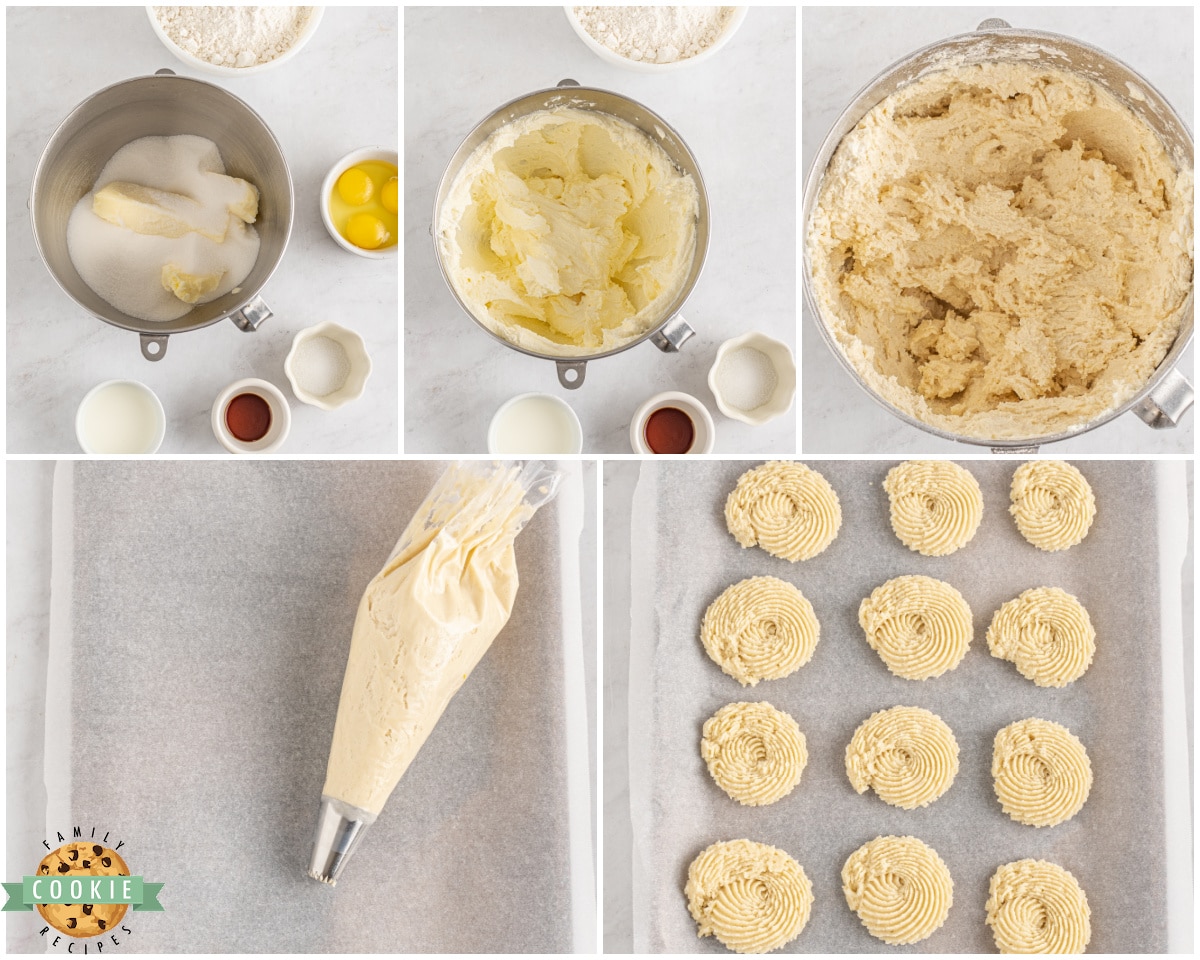 How to Make Cherry Butter Cookies
In the bowl of a stand mixer fitted with a paddle attachment cream together the butter and sugar until light and pale.
Add in the eggs and mix again to combine for about 15 seconds.
Next, add in the milk, salt, and vanilla. Beat together to combine.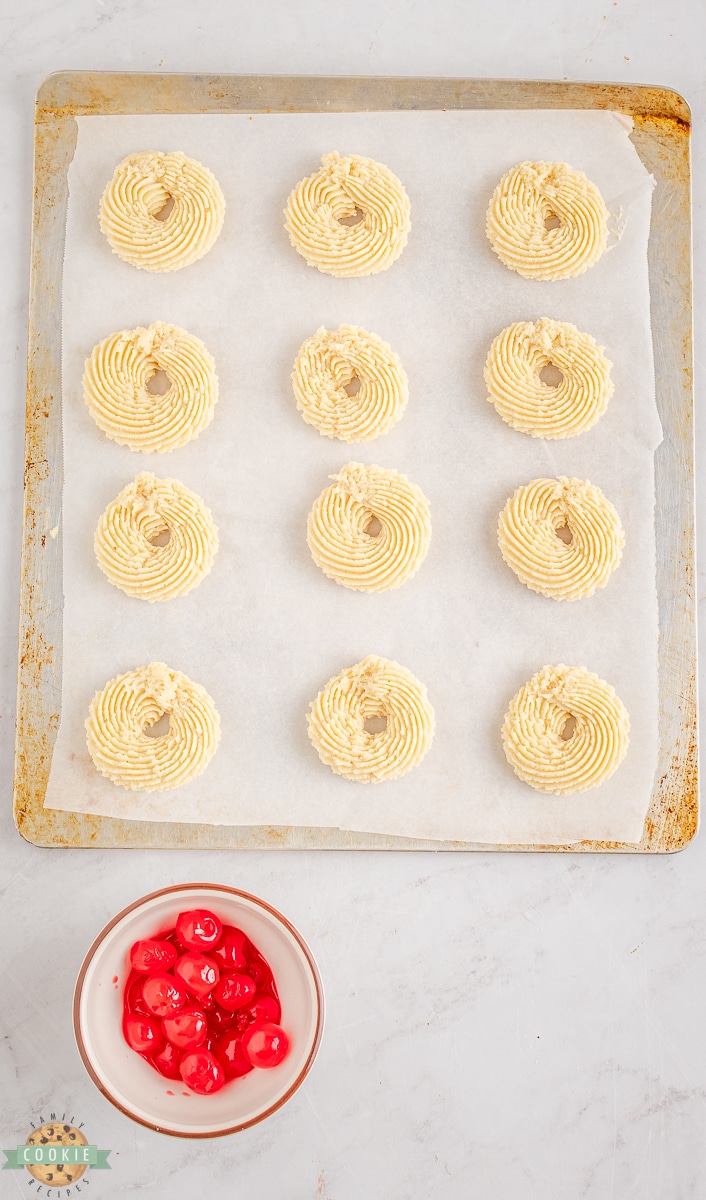 Add in the flour and mix again to incorporate.
Mix in the almond extract and then spoon the dough into a piping bag fitted with a large star tip.
Hold the bag at a 90-degree angle off of a parchment paper-lined baking sheet and pipe out circle shapes in a counterclockwise motion. Don't let the cookies overlap or touch and give them at least 2 inches of space in between.
Use a clean finger to smooth out the tails of the cookie swirls.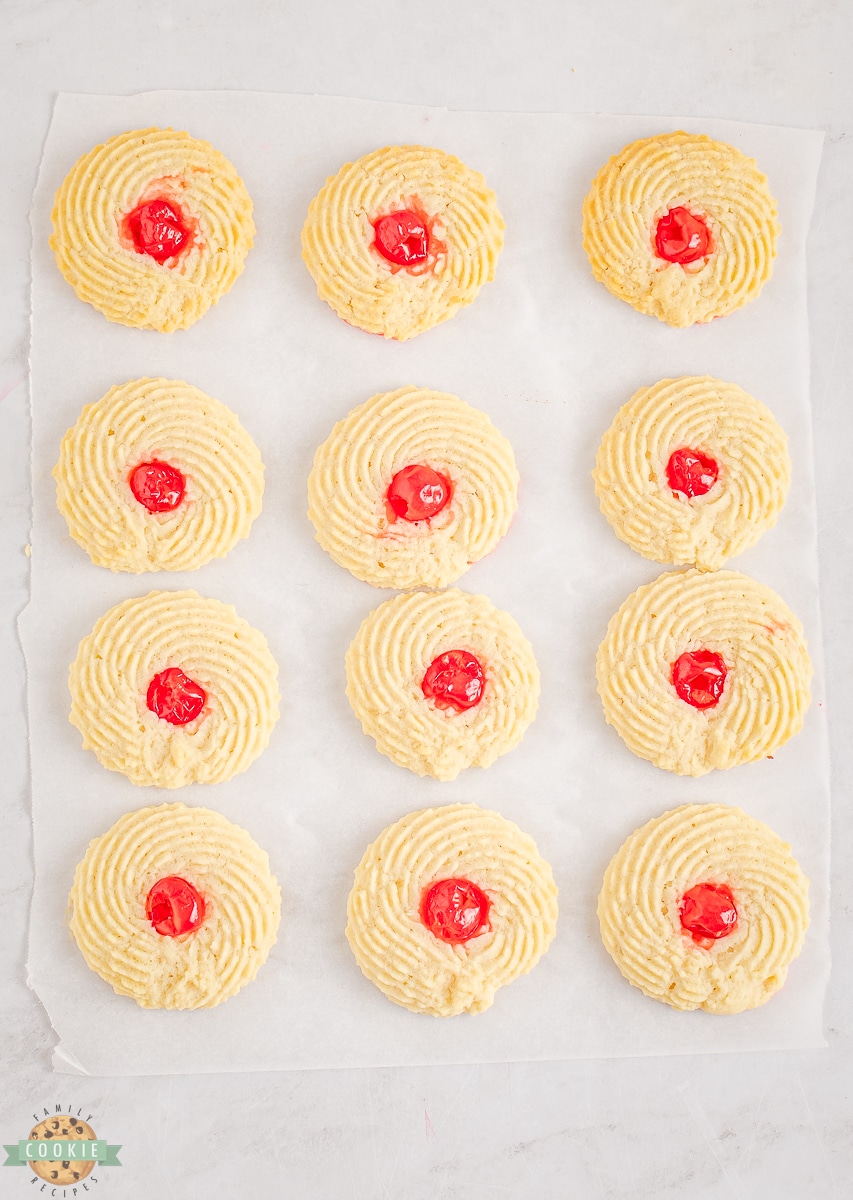 Place a cherry in the center of the cookies.
Place the tray of cookies into the fridge to chill for at least 1 hour.
Once chilled, preheat the oven to 350 degrees F and bake for 12 minutes.
Cool completely on a wire rack before serving. Enjoy!
How long will butter cookies last?
These cookies can last up to a week if stored in an airtight container in the fridge. If stored at room temperature in an airtight container they can last up to two days.
Can butter cookies be frozen?
These cookies can be frozen in an airtight container or zip-top bag for up to 3 months. Simply allow the cookies to thaw before eating.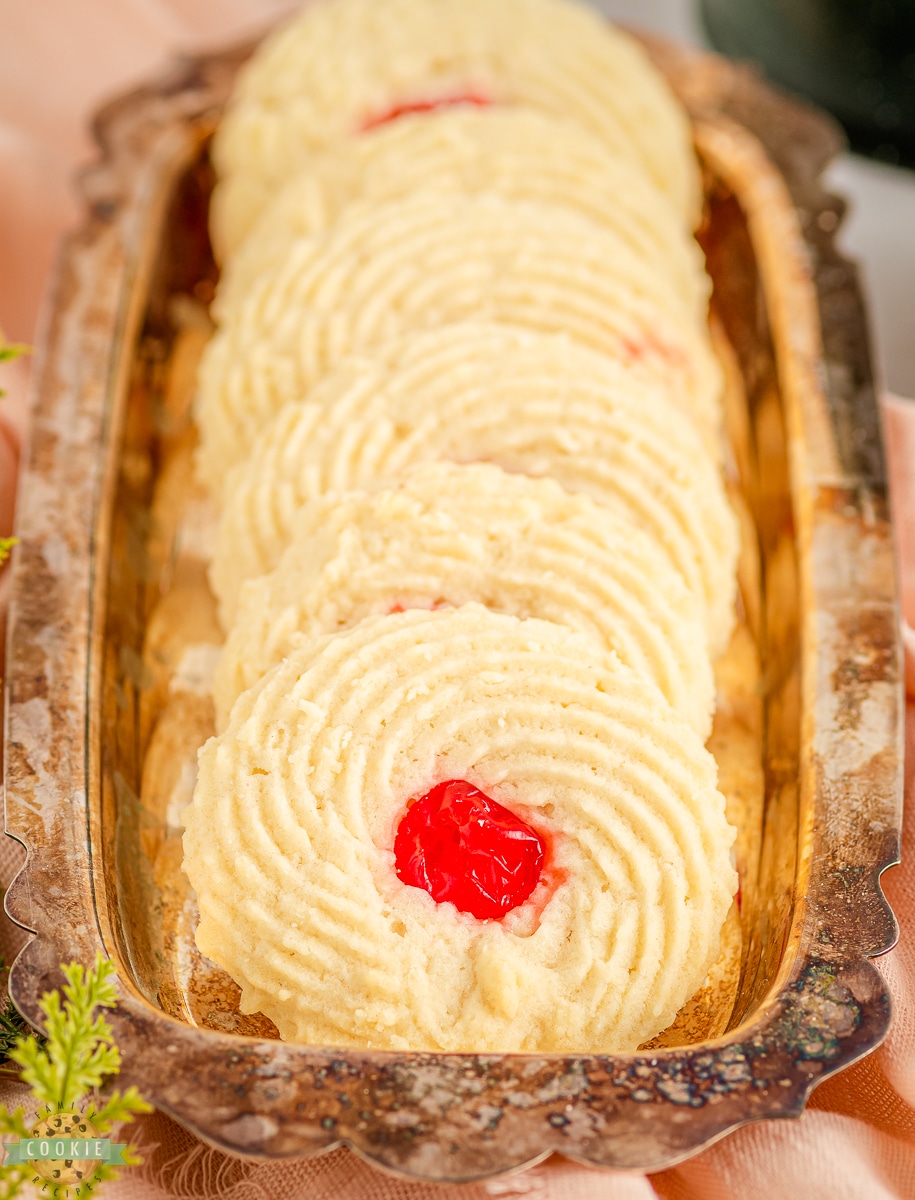 More delicious cherry cookie recipes to try soon

Even big kids like to have fun at a playground! This is my oldest son. It's tough being a tween, especially a tall one! I'm happy that he still got chances to PLAY!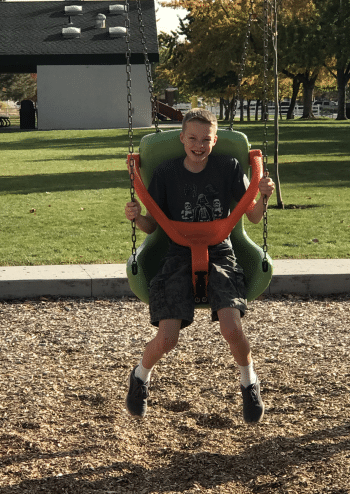 Please your taste buds with this cherry butter cookies recipe and see why we can't stop raving about them. They're easy as easy to make as they are to fall in love with.