Glazed Lemon Cookies are sweet frosted lemon butter cookies made with fresh lemons. This delicious lemon cookie recipe is the perfect amount of sweet and tart.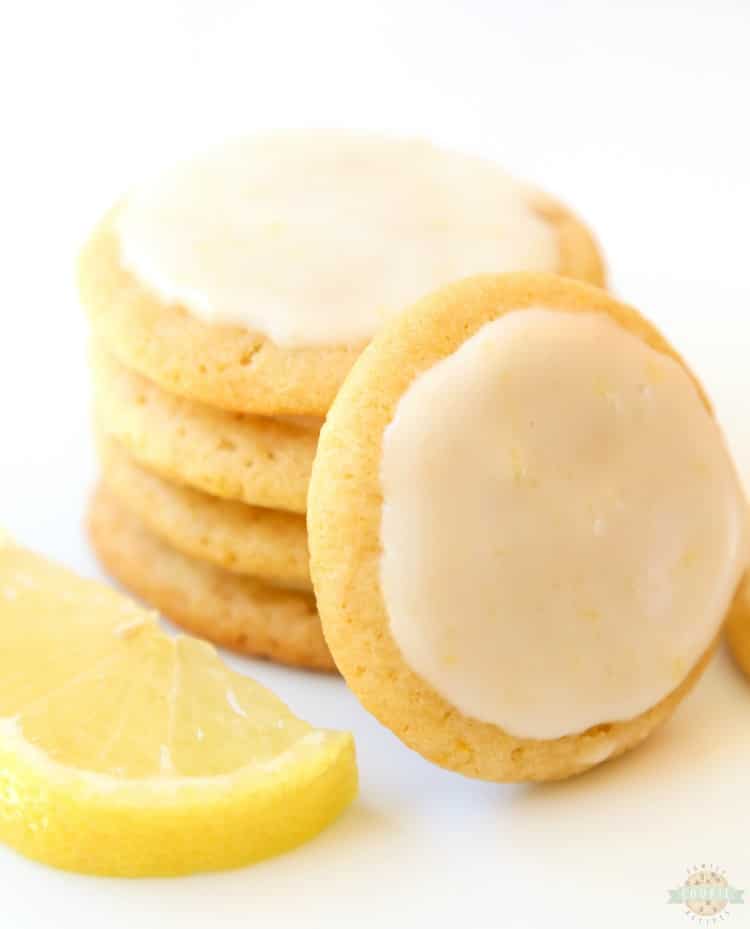 These little lemon cookies are favorites of mine. We start with a buttery sugar cookie dough and infuse bright lemon flavor with both fresh lemon zest and lemon juice. The cookies are soft inside with crisp outer edges. We finish them with a lovely sweet lemon glaze that I just want to eat by the spoonful!
Ingredients needed for Glazed Lemon Cookies
Here's what you'll need to make these lemon cookies:
Butter
1 fresh lemon, so that you'll have enough lemon juice & lemon zest
Eggs
Sugar
Baking powder
Flour
Vanilla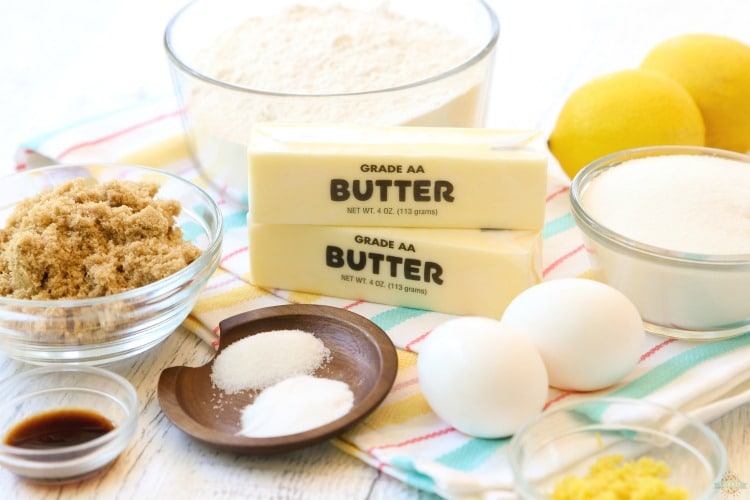 How to make Glazed Lemon Cookies
It's so easy to make these lemon cookies! With a hand mixer, cream together butter, white sugar, and brown sugar. Add eggs, lemon juice, zest and vanilla and mix until combined. Add in baking soda, salt, and flour and mix once again.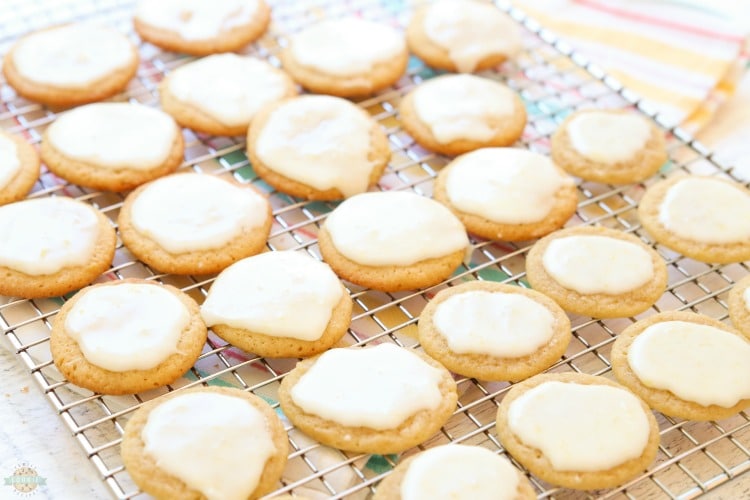 Drop by rounded tablespoonfuls (I use a cookie scoop!) onto parchment lined baking sheet. Bake at 350ºF for 7-9 minutes.
Cool completely and spoon glaze onto each cookie.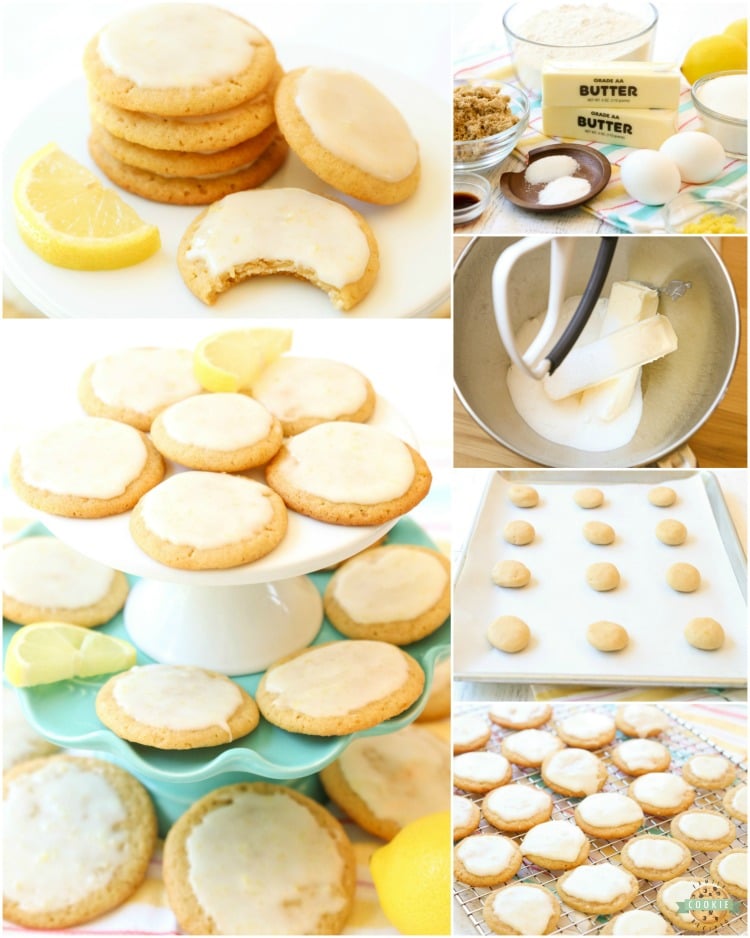 How to make Lemon Icing
To make the simple lemon icing, you just whisk together 1 cup of powdered sugar, 2 TBSP softened butter, 1 TBSP lemon juice and 1 tsp lemon zest until smooth. Then you just spoon onto each cookie!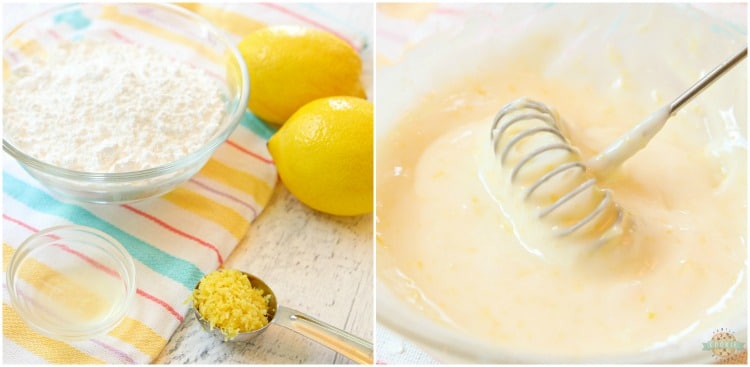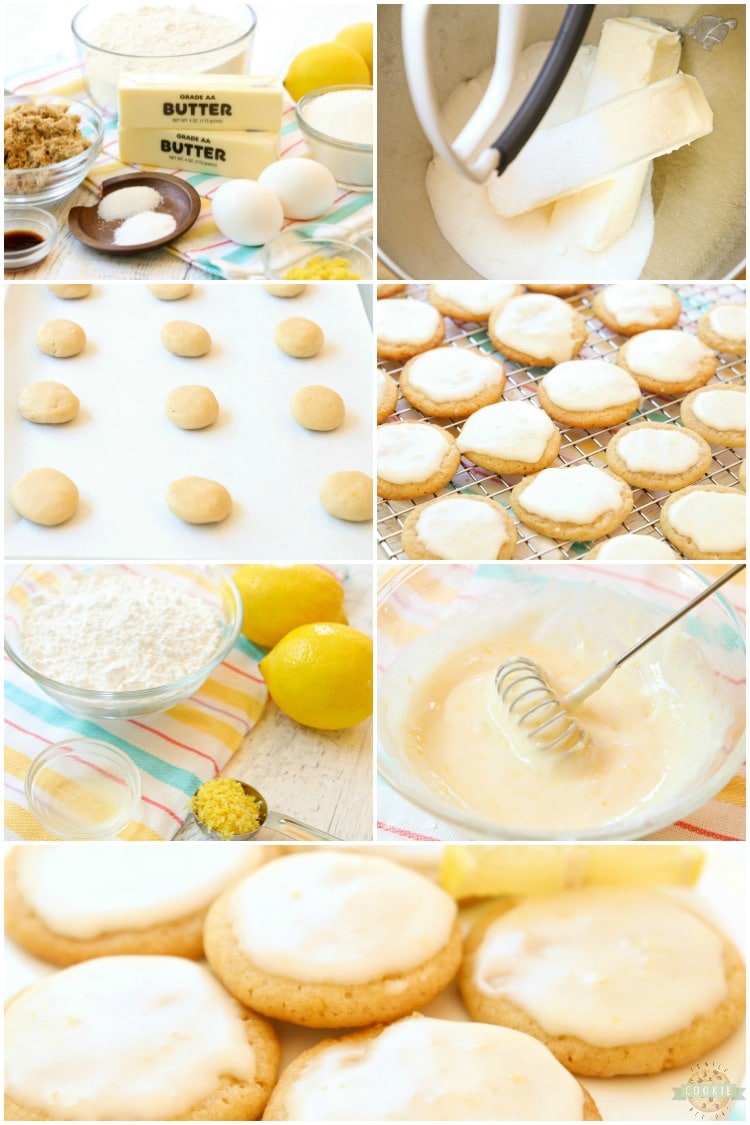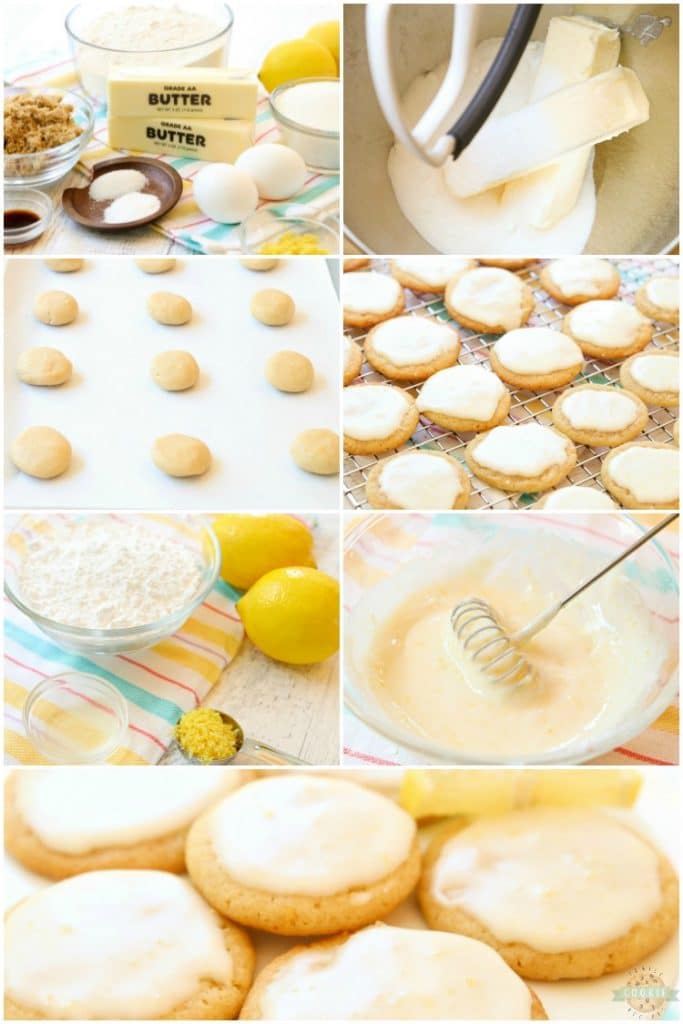 Love cookies with fruit in them? Try these other lemon favorites: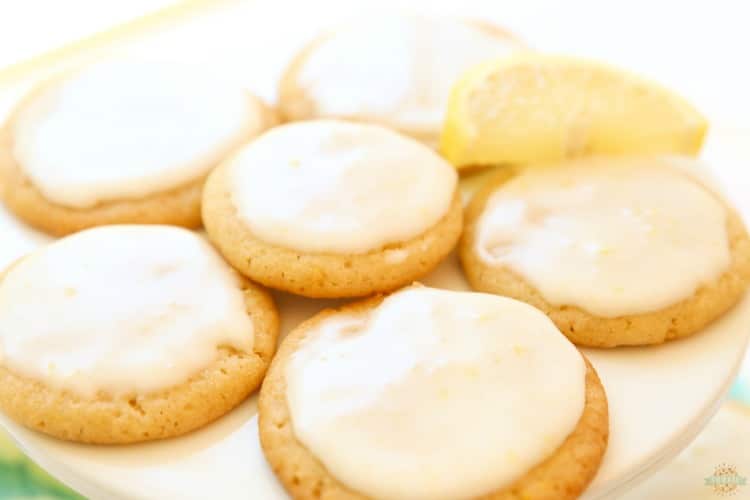 How to juice a lemon
I often use bottled lemon juice in this recipe, but it's very easy to get fresh lemon juice if you prefer! To get the juice from a lemon, I just cut the lemon in half and squeeze it really hard. You can also use a citrus press like this one to get all the juice out of the lemon.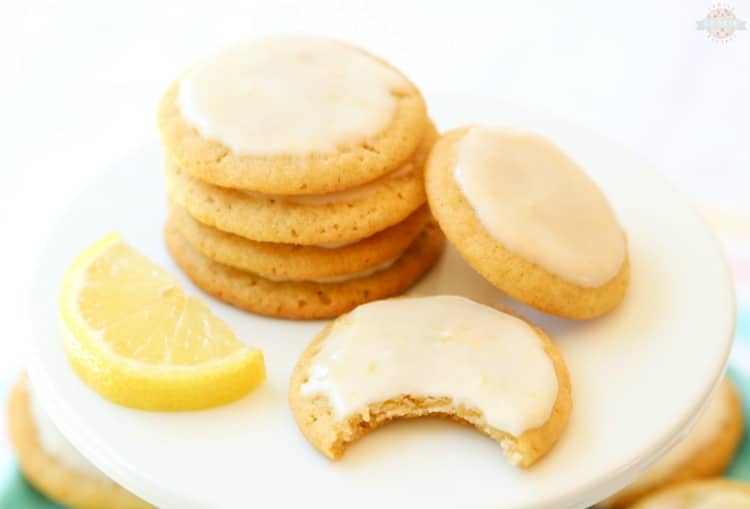 How to zest a lemon
You can also add a little more lemon flavor to the recipe by adding some lemon zest to the icing.
Don't be intimidated about getting the zest from a lemon – it's really easy! And fresh lemon zest adds such an amazing lemon flavor to recipes!
Lemon zest is just tiny pieces of the outside of the peel of a lemon. I use the small side of a regular cheese grater – as long as the holes are tiny, it will work just fine. You can also use a citrus zester like this one if you prefer! Either way, make sure to just grate the darker yellow outer layer of the lemon peel. Once you have revealed the lighter part of the peel underneath, rotate the lemon and start grating another part of the outer layer.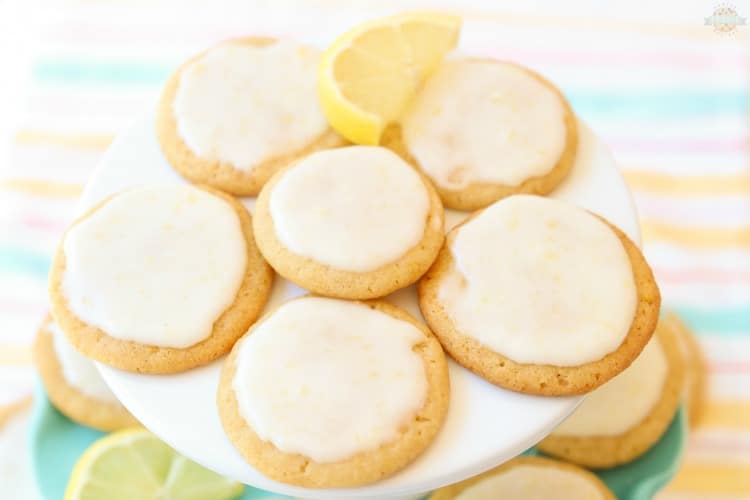 How do I soften butter?
The traditional way of softening butter is leaving however much you need for a recipe out at room temperature for long enough to soften. However, there are some other, quicker ways to soften butter such as: cutting up the butter, pounding the butter, beating the butter and if it comes to it, microwaving the butter. If microwaving, use the defrost setting for only about 15 seconds. You don't want your butter to melt!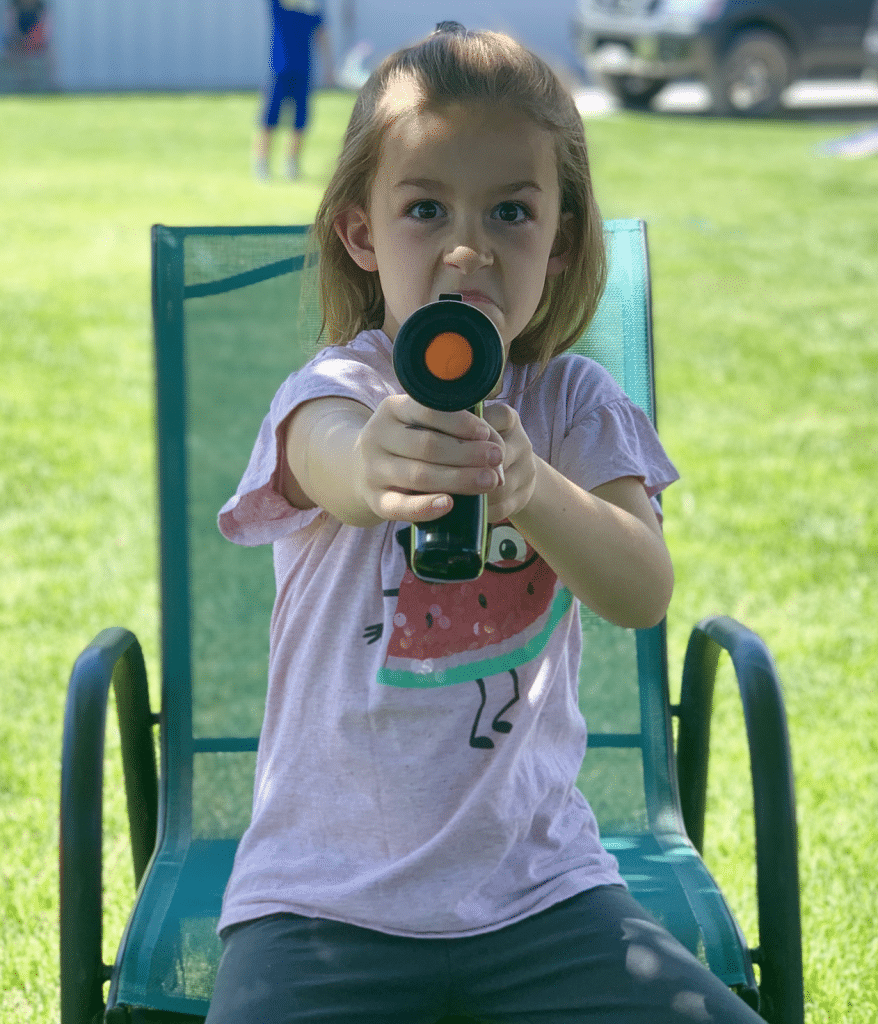 So much personality smooshed into one tiny girl! She's my youngest daughter and child 4 of 5 and I adore that I get to be alongside her for this fun ride. She makes me laugh, drives me mad and everything in between. She's already been passed up in size by her younger brother and she's coming to terms with being pint sized for her whole life. Ha! What's that they say about amazing things coming in small packages?! Yep, that's her!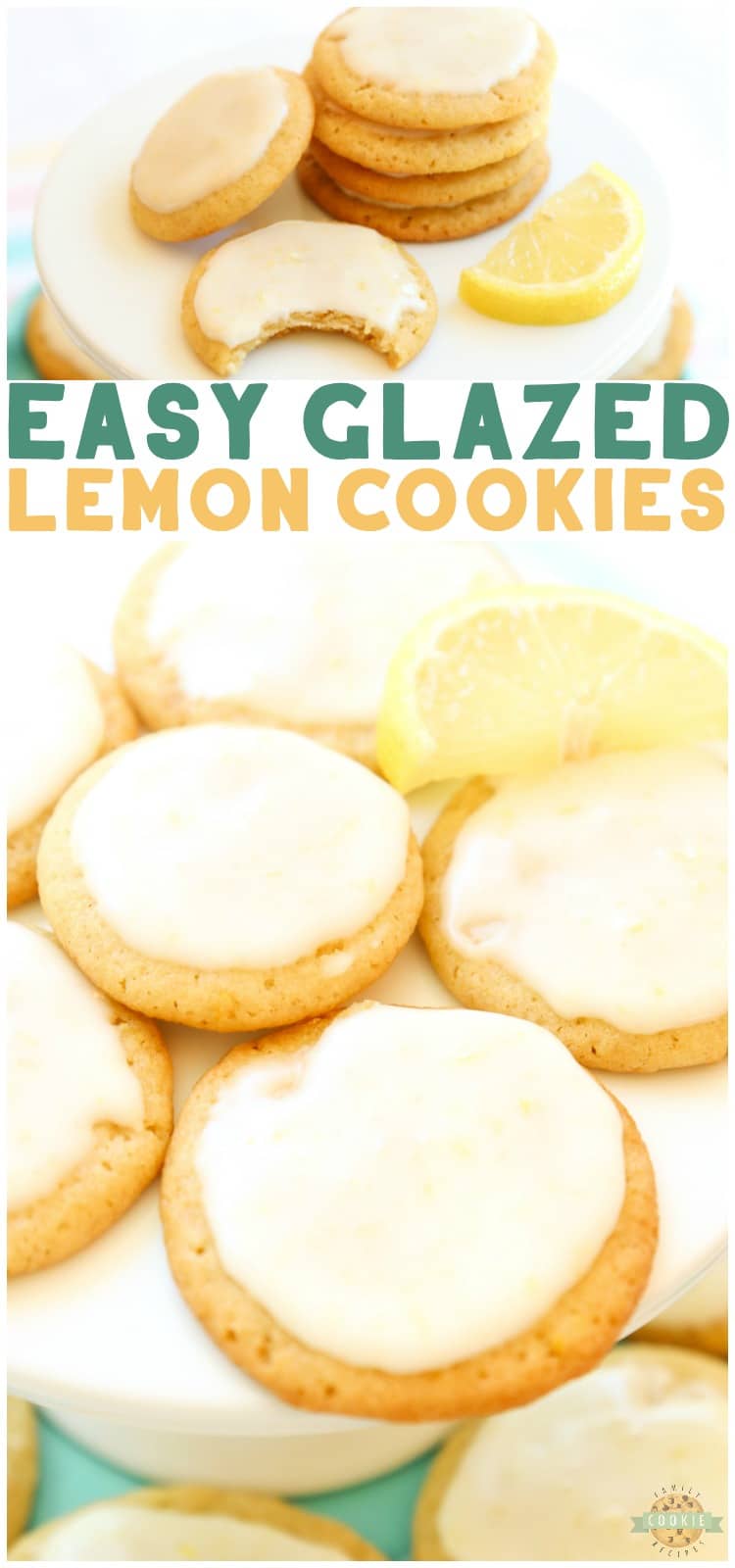 Glazed Lemon Cookies are a sweet frosted lemon butter cookie made with fresh lemons. This delicious lemon cookie recipe is the perfect amount of sweet and tart.