Lemon thumbprint cookies made with buttery soft cookies & filled with creamy lemon curd! Perfectly sweet & tart thumbprint cookies with bright lemon flavor.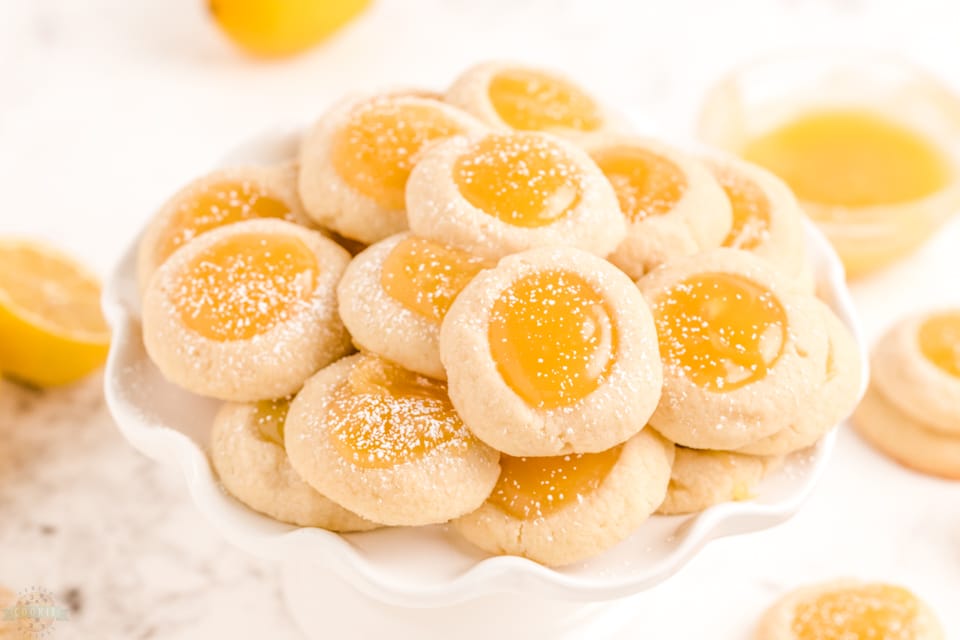 Lemon curd thumbprint cookies are a fun treat to serve up at parties or just because. With the easy-to-follow recipe, you can whip up a batch in no time or make them 100% from scratch by following along with a homemade lemon curd recipe. Whether you choose to put in the added effort or simply speed up the process with store bought curd, the end results are still pretty magical. Little pools of lemony goodness in a soft sweet cookie shell. Yum!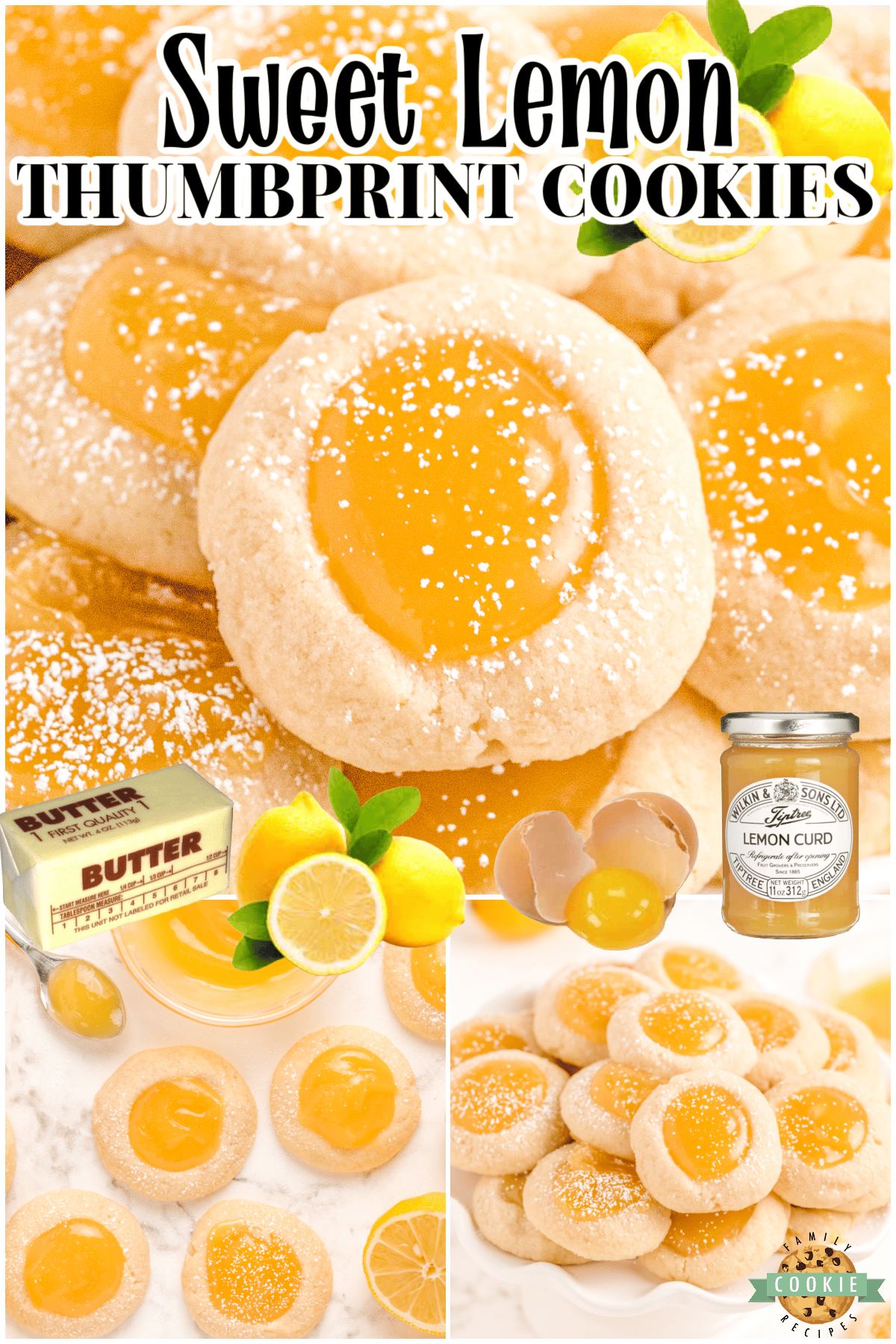 What are lemon thumbprint cookies?
Lemon thumbprints are a fun twist to the traditional jam filled thumbprint cookies I'm sure you've seen or tried at some point. These cookies are a simple shortbread-like crust with an indent in the center then filled with lemon curd and baked. Top your cookies with a simple powdered sugar glaze or simply eat them as-is, just make sure to let them cool as that curd can get hot when baked.
Lemon thumbprint cookie ingredients
-Butter: We need 1 cup (2 sticks) of room temperature butter for a rich and flavorful cookie.
-Sugar: We want to use 2/3s cups of granulated sugar to help us get a sweeter cookie with caramelized edges.
-Eggs: With 2 egg yolks we can get a binder for the cookie dough and have two egg whites to scramble for a snack while we wait.
-Vanilla: 1 teaspoon of vanilla will help to enhance the cookie dough flavors. I recommend using higher quality vanilla, but you can use whatever you have on hand.
-Salt: This is a flavor enhancer and 1/2 teaspoons of salt will help enhance the flavors in this recipe wonderfully.
-Lemon curd: You can follow the recipe ingredients and steps on the card below or simply use store bought curd if you want. For more recipe tips, you can also view this lemon curd recipe.
How to make lemon thumbprint cookies
Preheat your oven to 375 degrees F and line a cookie sheet with parchment paper. set aside.
In a bowl, cream together the butter and sugar on medium-high speed with an electric mixer until light and fluffy. This should take about 2-3 minutes.
Beat in the egg yolks, and the vanilla extract.
Add in the flour and the salt and mix thoroughly until incorporated and the dough comes together in a ball.
If desired, chill the dough for 30 minutes.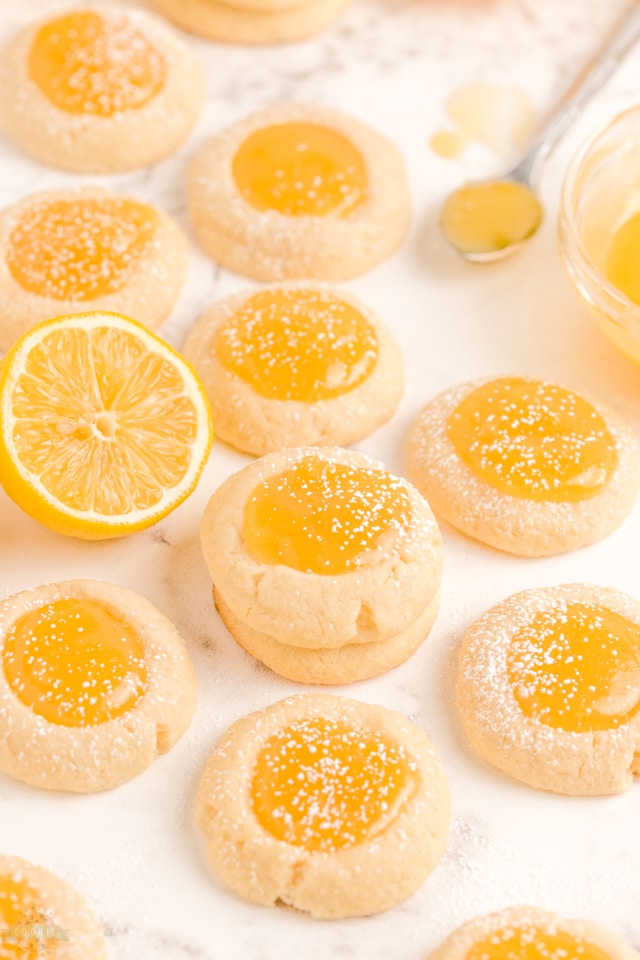 Form the dough into 1 inch sized balls. Make sure that they are perfectly round as this will help a lot in the process steps.
Arrange the cookies on your prepared cookie sheet.
Use the backside of a 1/2 teaspoon measuring spoon to create small dimpled craters in the center of each cookie.
Bake the cookies for 8-10 minutes, remove them from the oven. If the indents look shallow, press them down again.
Fill each indent with some lemon curd.
Bake in the oven for an additional 3-4 minutes or until the curd melts slightly and the edges of the cookies are lightly golden in color. Cool, then dust lightly with powdered sugar, if desired. Enjoy!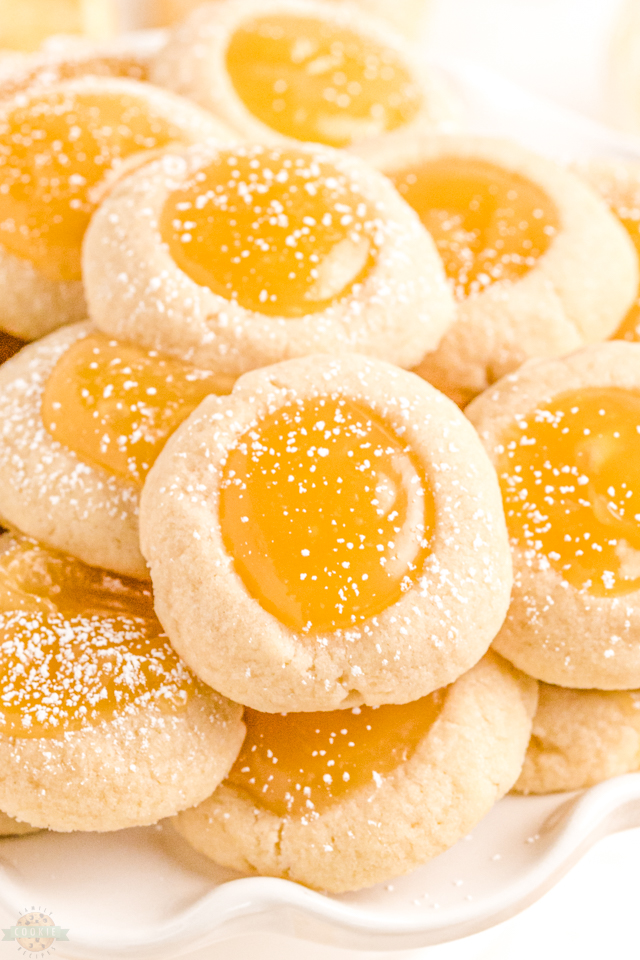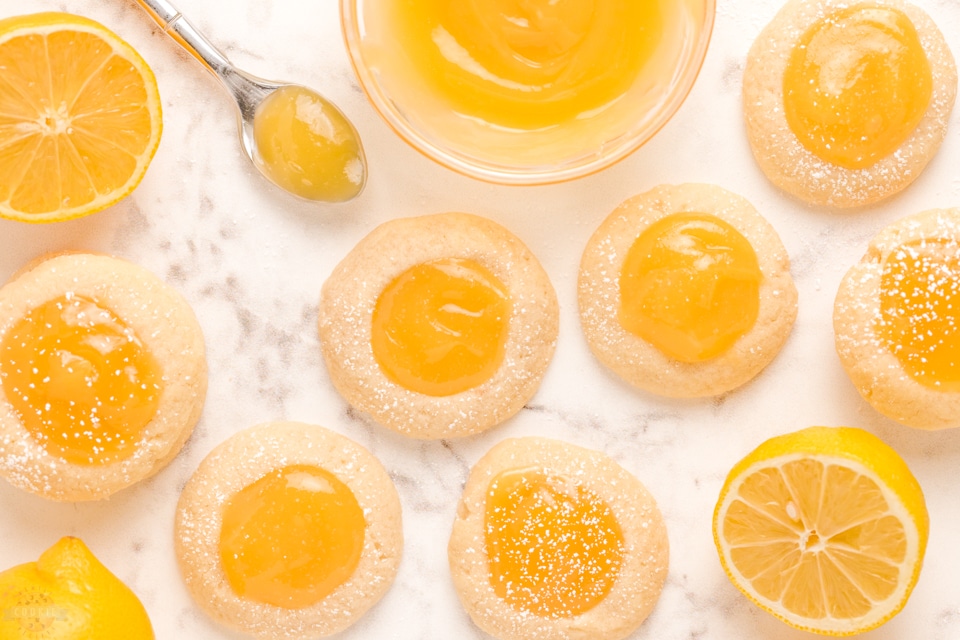 How long are lemon curd cookies good for?
These cookies should last about 5-7 days if properly stored covered or in an airtight container in the fridge. I recommend storing them in the fridge instead of at room temperature for food safety reasons as a result of the curd.
Can I freeze lemon curd thumbprints?
You can store the cookie dough in the freezer for up to 2 months in advance or store baked cookies in an airtight container for up to 4. Simply thaw and enjoy once closer to room temperature as they'll be chewy or hard when still frozen.

More Cookie Recipes You'll Enjoy!


Teenagers can be SO difficult! And then 5 minutes later they're funny, kind & just wonderful. HA!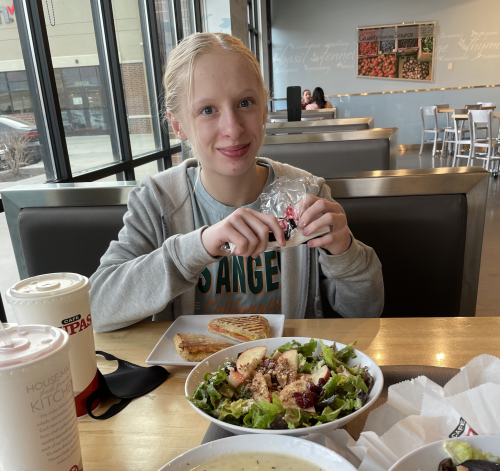 Such is my life right now. This cute girl is amazing…and sometimes unpredictable! I wouldn't have her any other way!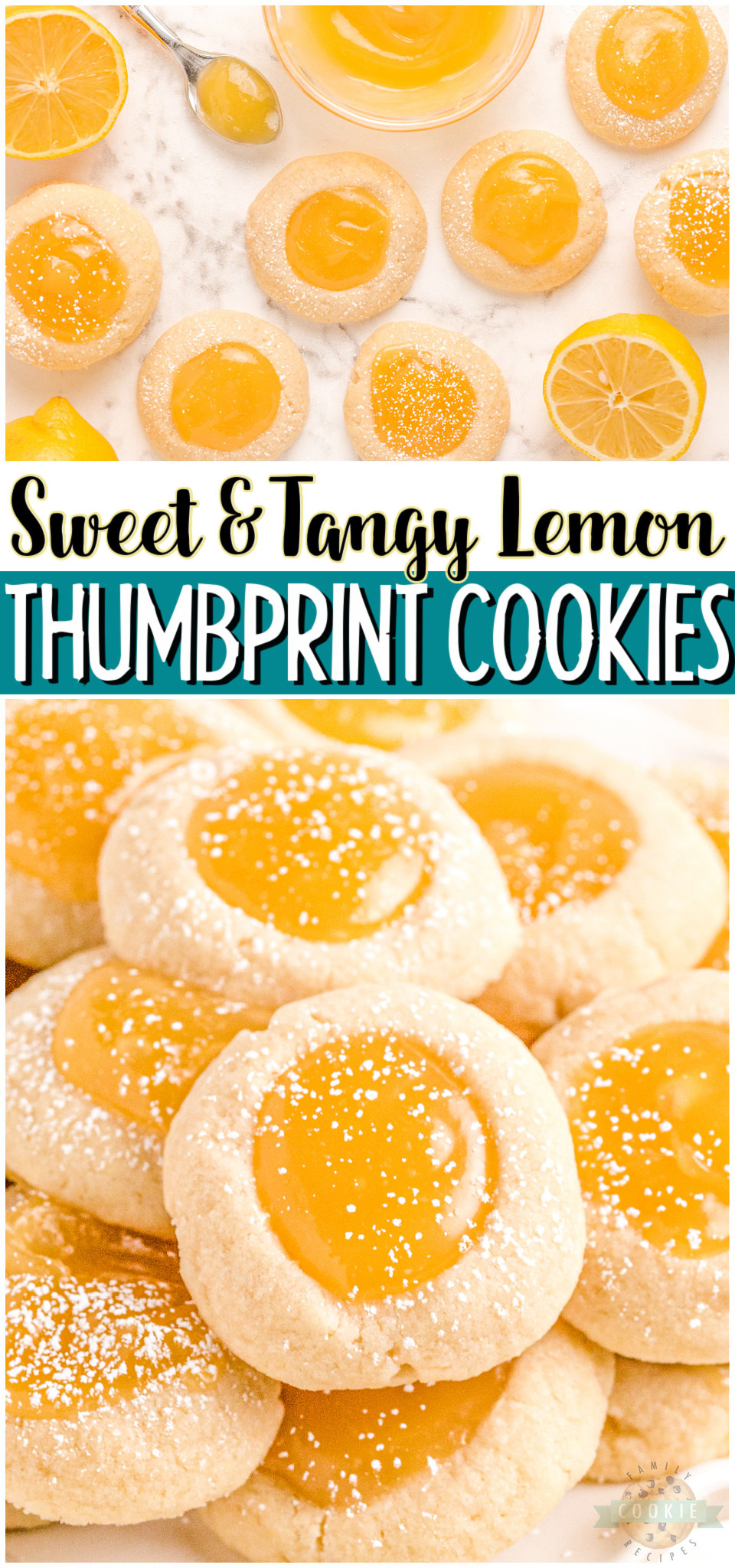 Lemon thumbprint cookies made with buttery soft cookies & filled with creamy lemon curd! Perfectly sweet & tart thumbprint cookies with bright lemon flavor.