Glazed Mandarin Orange Cookies made with canned mandarin oranges and topped with a simple orange glaze. Simple cookie recipe with lots of orange flavor!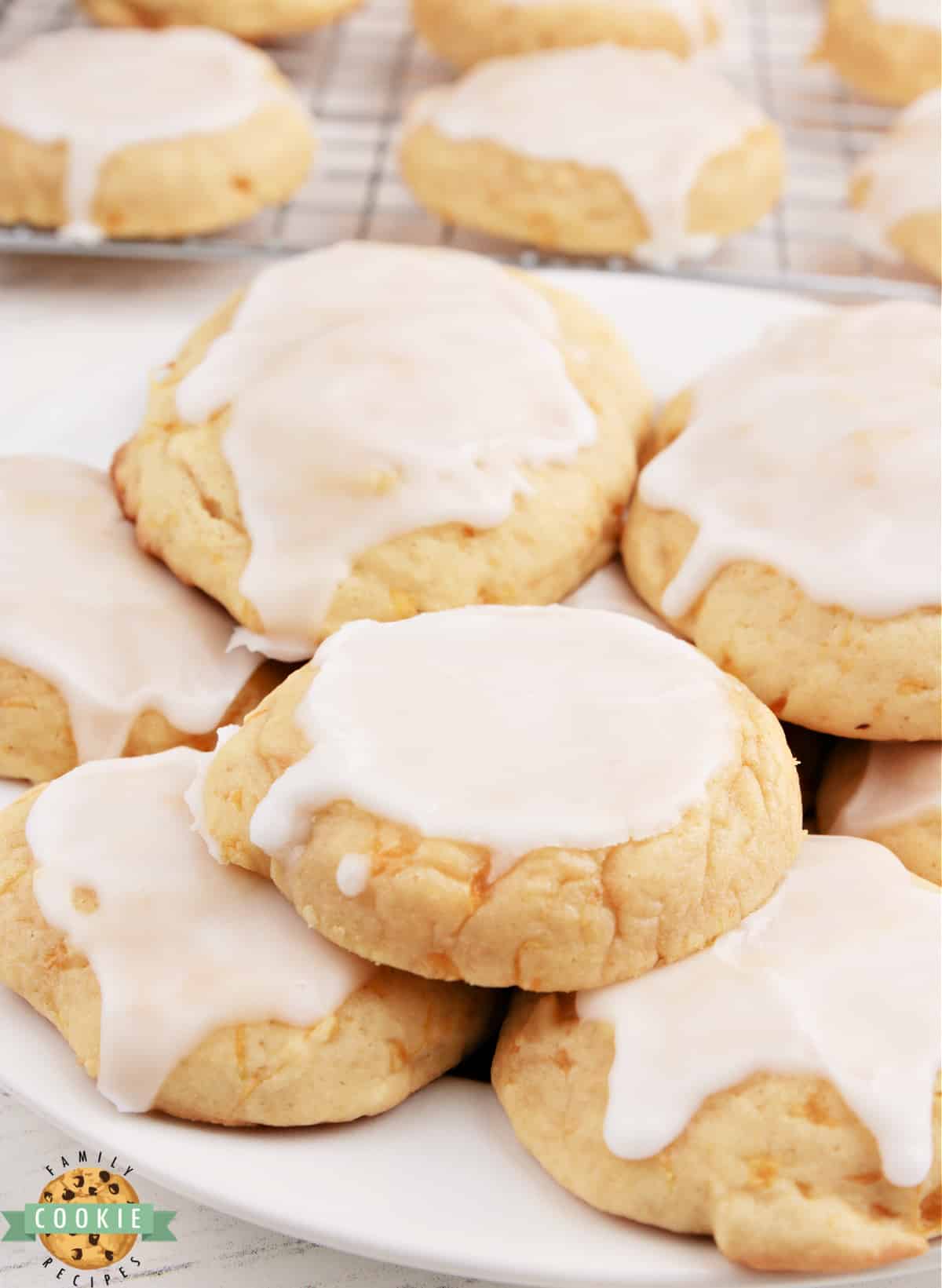 MANDARIN ORANGE COOKIES
Mandarin Orange Cookies are made by combining common cookie ingredients with mashed mandarin oranges. The juice from the mandarin oranges is used to make the glaze, and a little bit of orange extract adds even more orange flavor to the cookies and the glaze. These cookies are soft and delicious and super simple to make!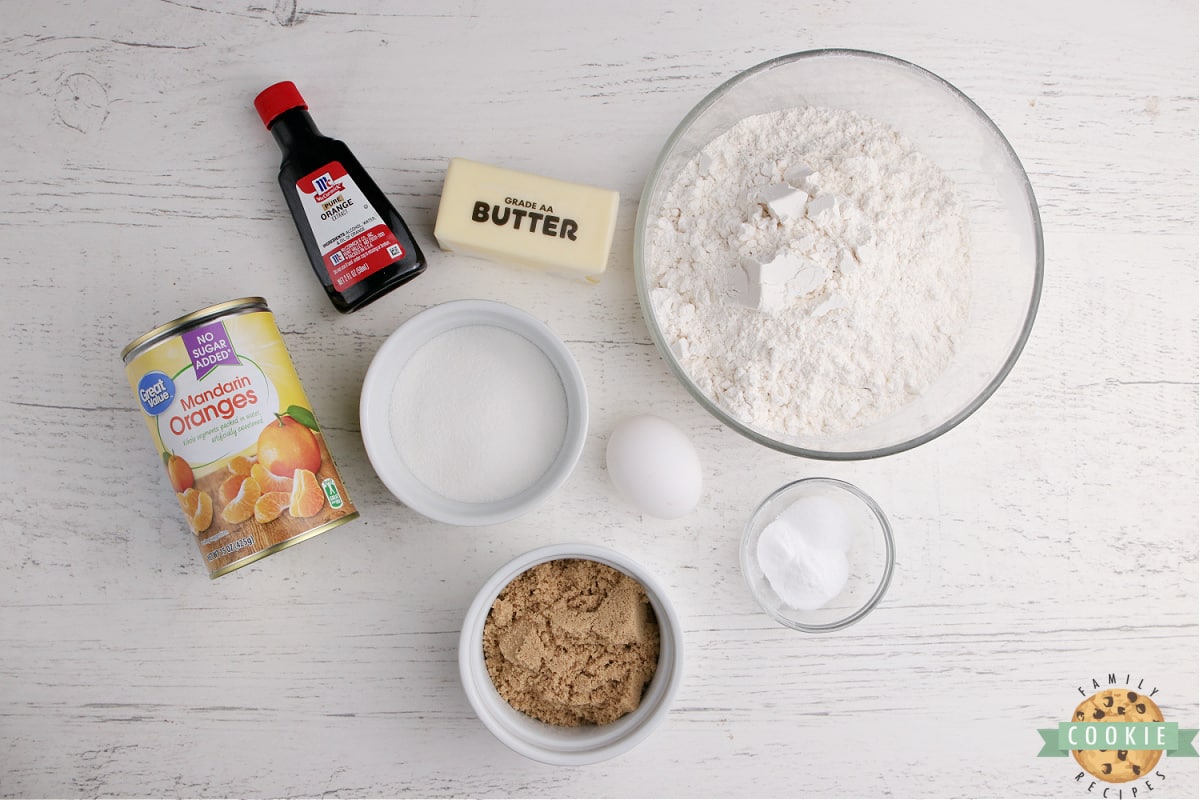 Ingredients in Mandarin Orange Cookies
Butter – You will need 1/2 cup (1 stick) of butter, softened to room temperature. Real butter definitely works best!
Sugar – You will need 1/2 cup of granulated sugar for the cookie recipe.
Brown Sugar – For best results, make sure your brown sugar is fresh.
Egg – Just one large egg helps to bind all of the other ingredients together.
Orange extract – Orange extract is pretty strong, so be careful not to use too much! One teaspoon will provide a subtle orange flavor, so if you want it to be a little stronger, you may want to use closer to two.
Baking soda – A teaspoon of baking soda acts as the leavening agent so make sure it isn't old or expired.
Salt – Just a half teaspoon of salt helps to bring out all of the other flavors in the cookies.
Flour – All-purpose flour works best in the recipe, but you can use a gluten-free substitute if needed.
Mandarin oranges – You will need an 11 ounce can of mandarin oranges. Use a strainer to strain out all of the liquid from the can, but make sure to reserve at least some of the juice to help make the glaze. Once the mandarin oranges are drained, you can put them on a plate or cutting board and mash them up with the back of a fork. Do not re-drain the oranges after mashing.
GLAZE
Powdered sugar – A cup of powdered sugar provides the base for the glaze.
Orange extract – A half teaspoon of orange extract kicks up the orange flavor quite a bit!
Reserved juice from mandarin oranges – You will need about 2-3 tablespoons of the reserved mandarin orange juice to provide the rest of the liquid for the glaze. Add as much as you'd like to bring the glaze to your desired consistency.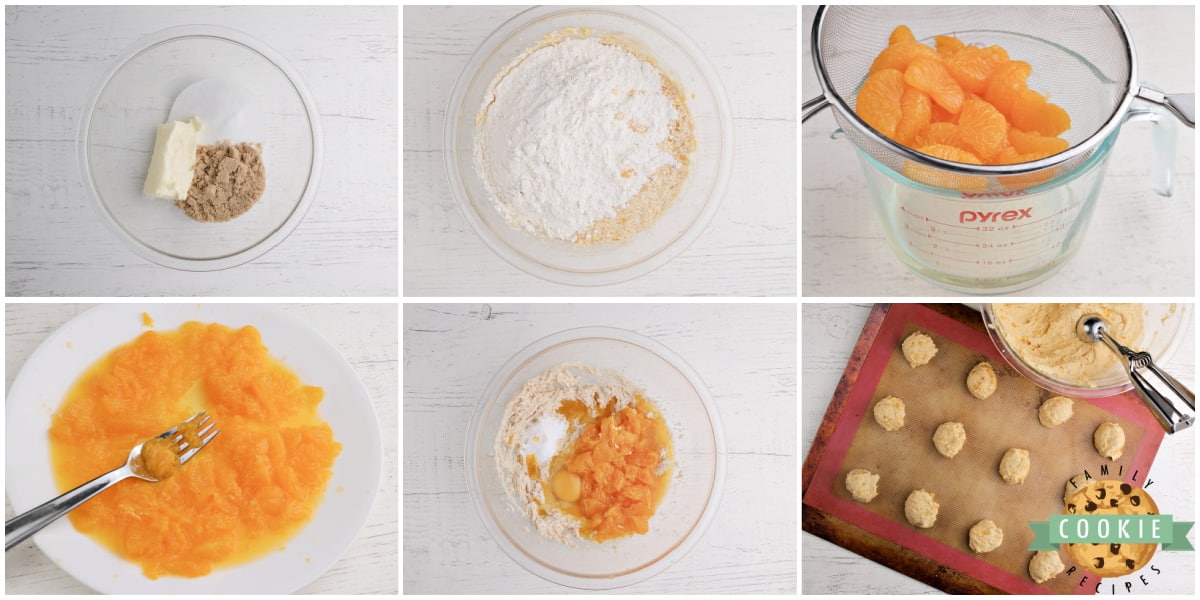 How to make Glazed Mandarin Orange Cookies
Preheat oven to 350°.
In a large bowl, cream the butter with the sugars for about 2-3 minutes. Add the egg and orange extract and beat for another 1-2 minutes. (One teaspoon of orange extract yields a fairly subtle orange flavor in the cookies, so if you want more orange flavor, go ahead and add a little more.)
Add the flour, baking soda and salt and mix until well combined.
Once the mandarin oranges are drained, place them on a plate and mash them with a fork. Don't re-drain the oranges, and then add them to the dough. Mix just until combined.
Use a cookie scoop to scoop the dough onto cookie sheets that have been lined with parchment paper or silicone baking mats.
Bake cookies for 8-9 minutes. Allow the cookies to cool on baking sheets for a few minutes before transferring to wire racks to cool completely.
To make the glaze, mix the powdered sugar, orange extract and about 2 tablespoons of reserved mandarin orange juice together. Add more juice as needed to achieve the desired consistency. Spoon or drizzle about 1 teaspoon of glaze onto each cookie.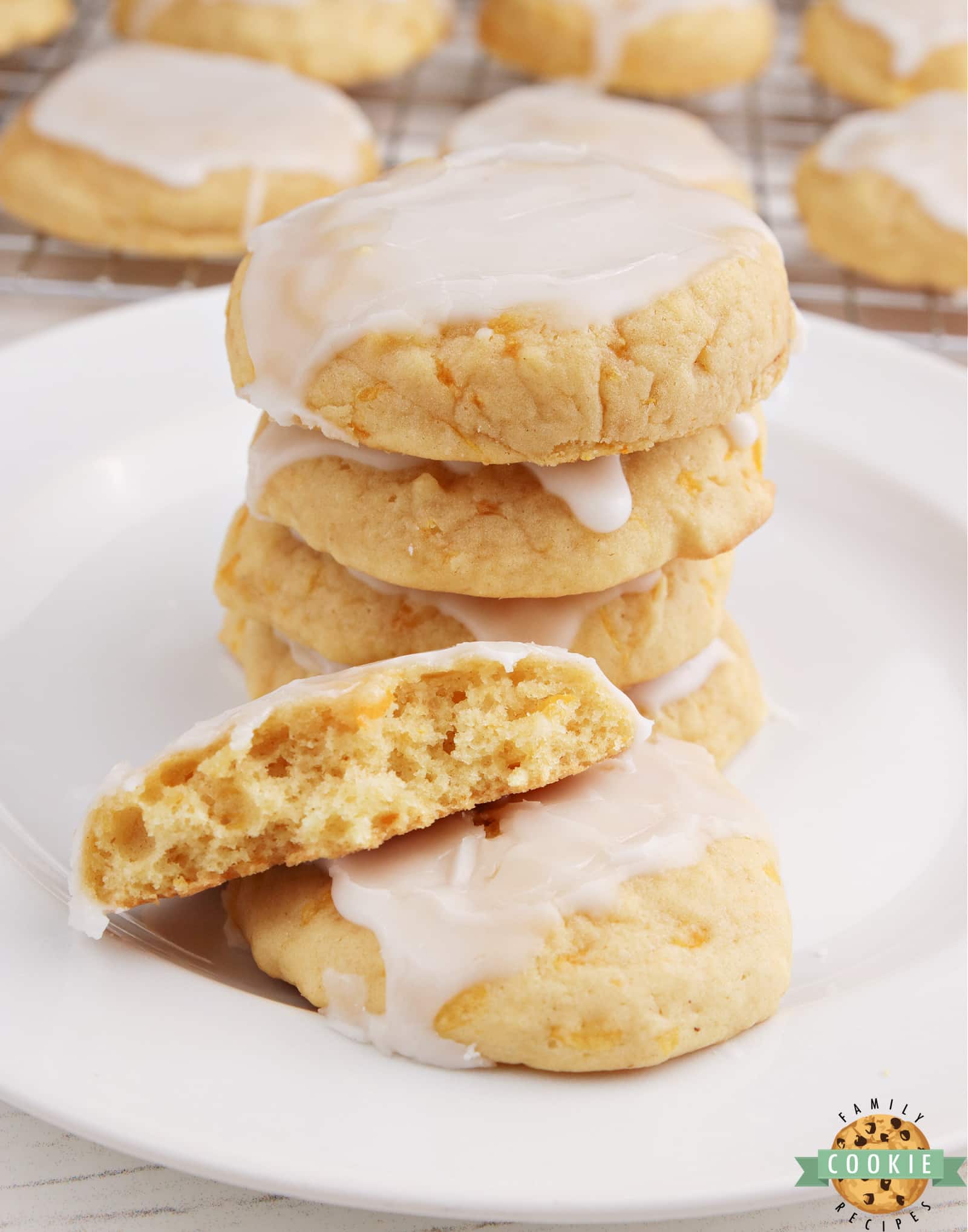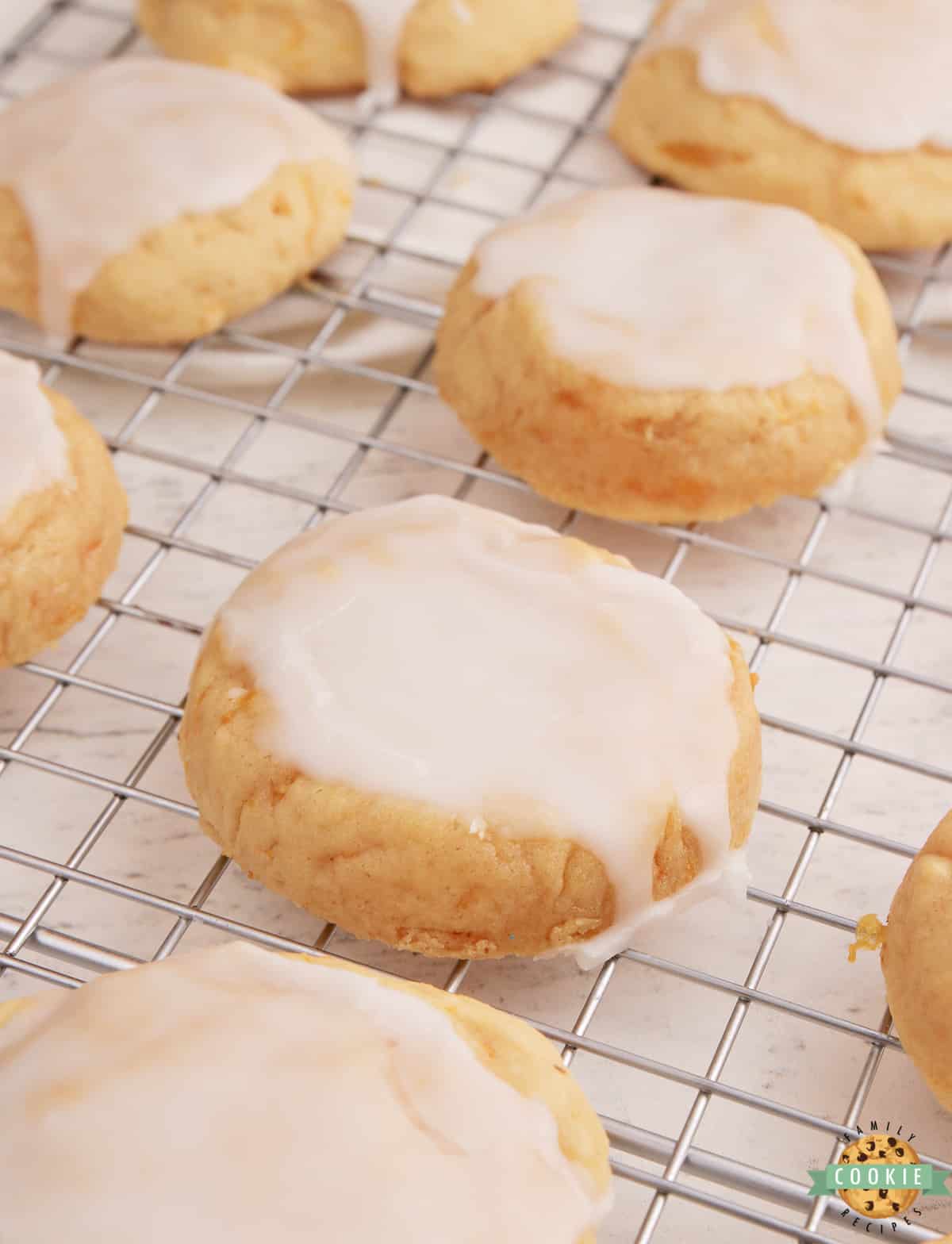 HOW DO YOU MAKE PERFECT GLAZED MANDARIN ORANGE COOKIES?
Making cookies is easy! Here are a few tips to getting perfect cookies every time!
Preheat the oven. This will help your cookies turn out right every time!
Do not melt the butter! The butter needs to be softened (at room temperature), but using melted butter will ruin the cookies.
Spend a little extra time when you mix the butter and sugars. Creaming them together for 2-3 minutes will improve the consistency of your cookies.
Use a cookie scoop! If you want all your cookies to be perfectly shaped and have them all be the same size, a cookie scoop is the way to go.
Use parchment paper or a silicone baking mat. Doing this will make it really easy to remove the cookies from your cookie sheet so that you don't have to scrape them off the pan – they will just slide right off in perfect shape! Do not grease the parchment!
Don't over bake the cookies – when I take mine out of the oven, they still look slightly under baked but they will continue to bake on the cookie sheet for a couple more minutes so that's ok!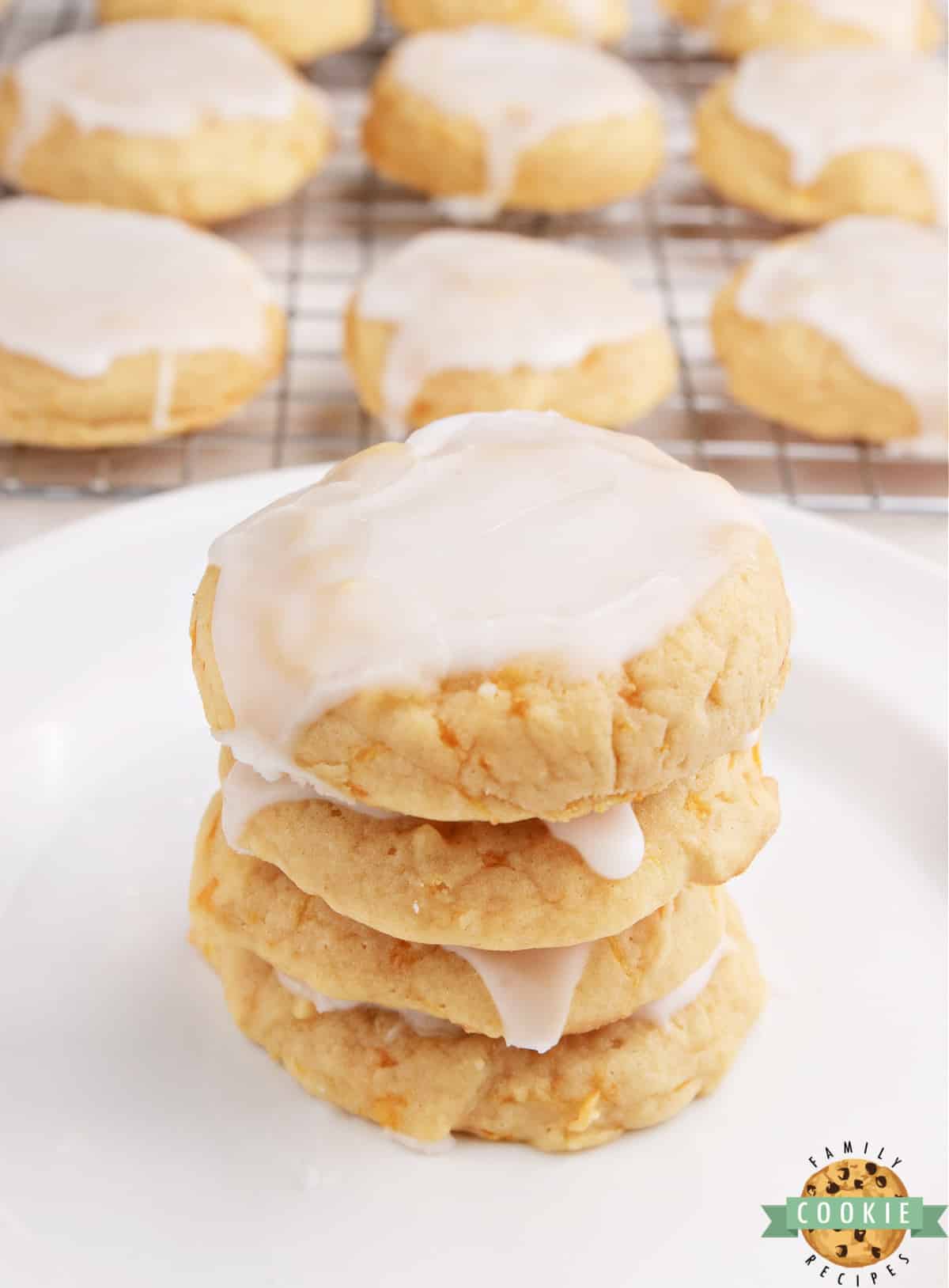 HOW DO YOU SOFTEN BUTTER?
I like to soften butter by using the defrost function on my microwave. If you need the full 1/2 cup cube of butter, you can leave it in the paper wrapper, otherwise, place the amount of butter you need in a glass or porcelain bowl. I use the lowest defrost setting on my microwave and just let it run for 20 seconds. Check the butter and see how soft it is by pressing it with a rubber scraper. If it is still not soft to the touch, meaning it doesn't indent when you press into it, let it warm for another 5-10 seconds. Watch it closely! Butter softens very quickly.
HOW LONG ARE MANDARIN ORANGE COOKIES GOOD FOR?
You can keep these cooled cookies in an airtight container at room temperature for up to 3 or 4 days. They are super soft and moist, so you shouldn't have any issues with them drying out!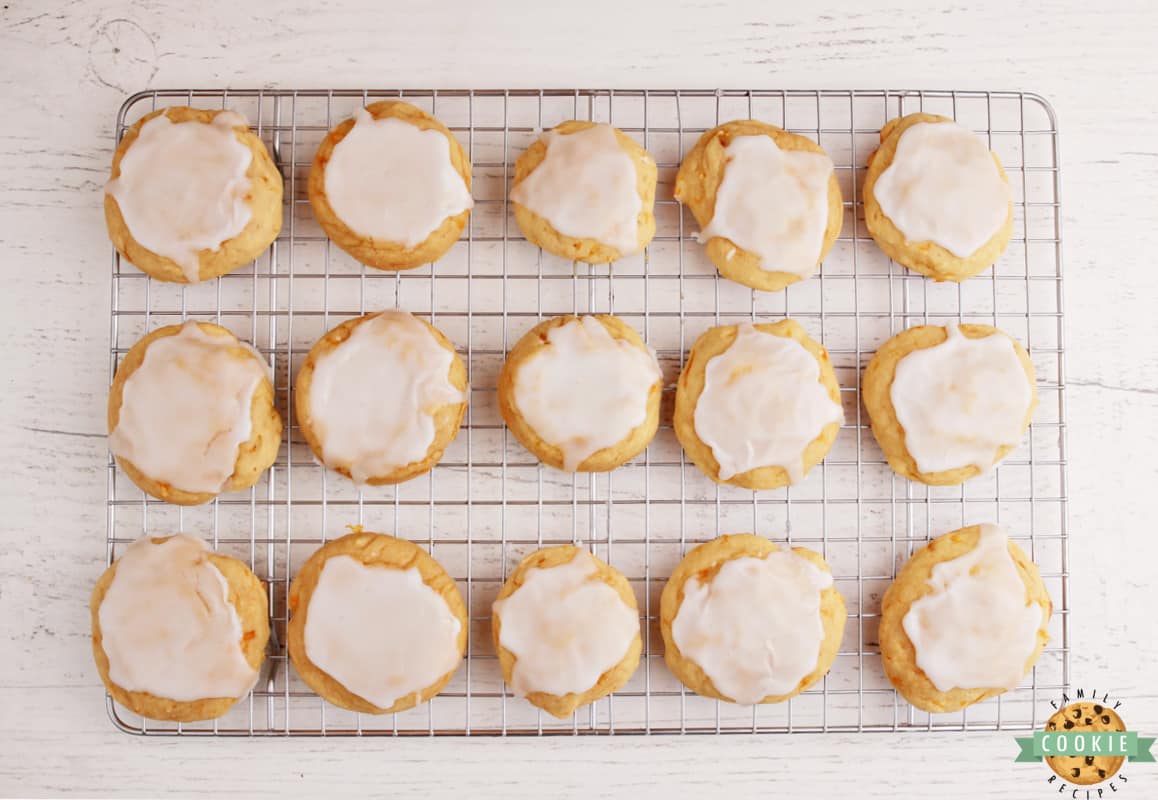 CAN I FREEZE GLAZED COOKIES?
Yes, these cookies freeze wonderfully, but I think the freezing process works much better if you freeze the cookies without the glaze. Simply place the cookies into an airtight container and freeze for up to three months. Let the cookies thaw on the counter before eating so that they are softer enough to bite into. This only takes a few minutes for a single cookie or two. When the cookies are thawed, you can easily mix up some glaze and put it on top.
Love oranges? Here are our favorite orange dessert recipes: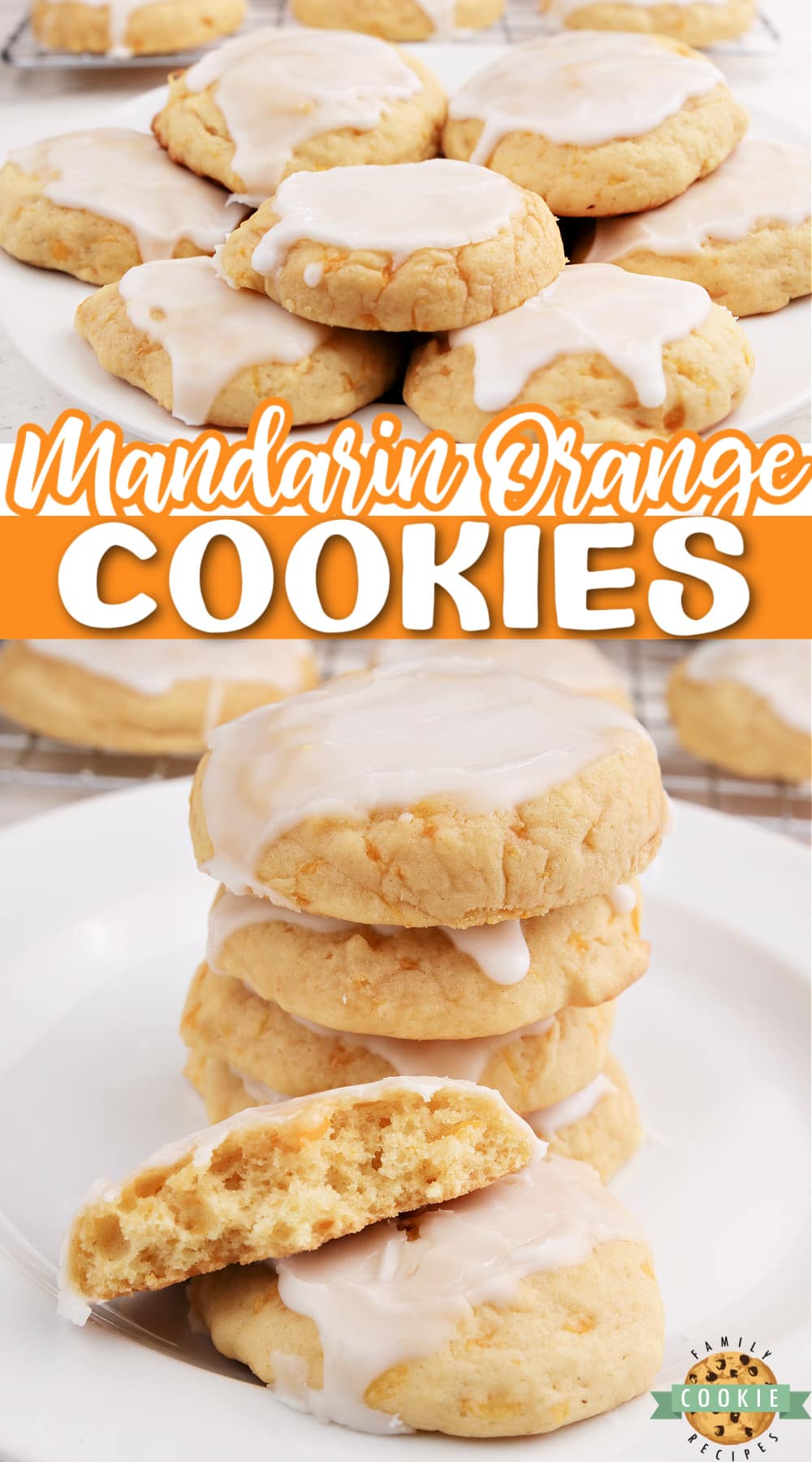 Glazed Mandarin Orange Cookies made with canned mandarin oranges and topped with a simple orange glaze. Simple cookie recipe with lots of orange flavor!



This little girl loves to shop. She's only 3, but she always wants to go shopping, and no matter what store we go to, she will find something she loves. On this particular day, that something happened to be this obnoxious Hulk mask. She's never seen the Hulk and no idea who that is, but she loved this mask and wore it all over the store until it was time to leave. She wasn't too excited to leave without it – that is definitely a lesson we are having to learn over and over again these days!