Orange Cinnamon chocolate chip cookies are a wonderful variation on a classic that's perfect for the holidays! Warm cinnamon flavor blends perfectly with bright citrus to compliment these buttery chocolate chip cookies.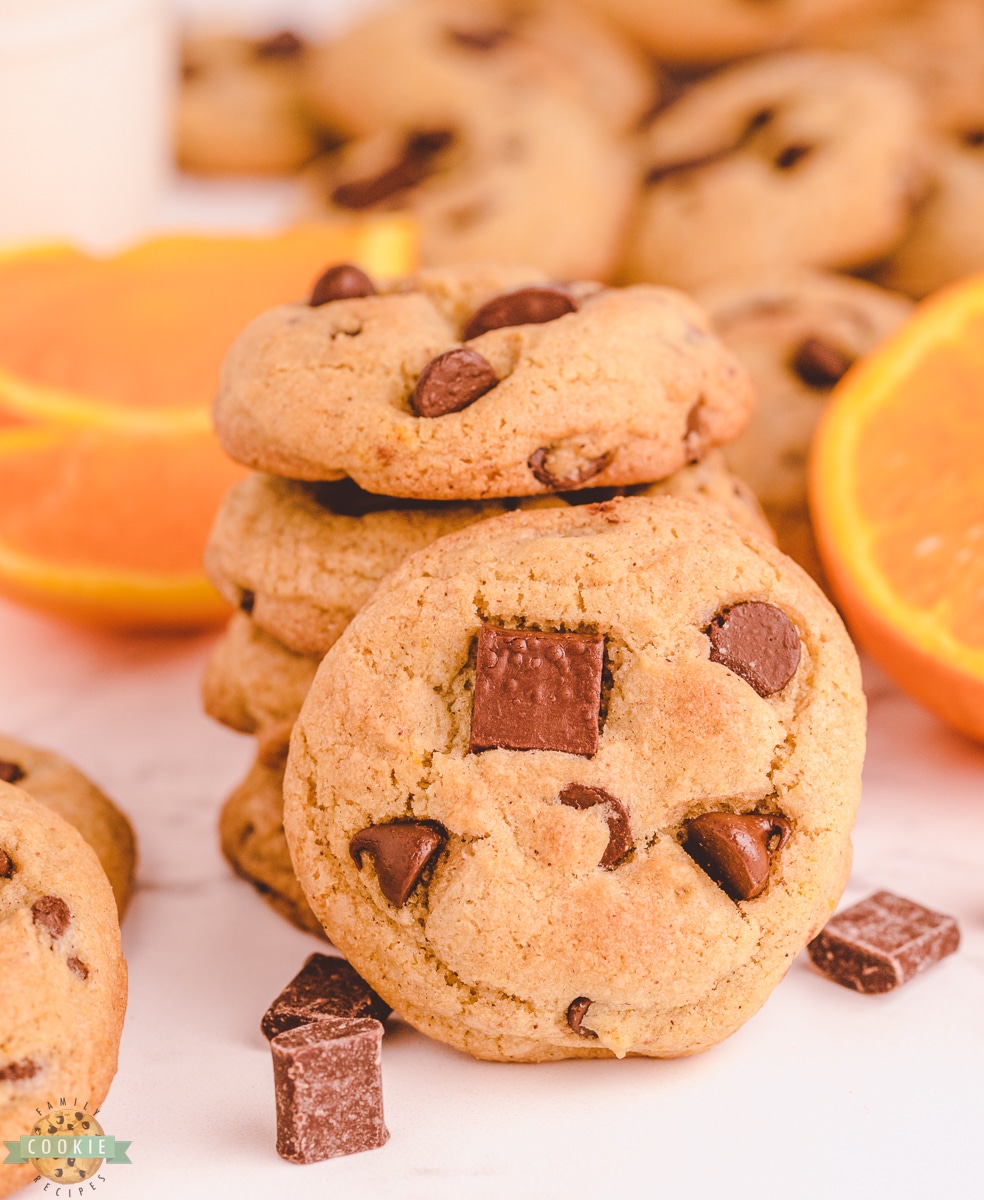 Orange and chocolate cookies are a wonderful combination of flavors and one that pairs so well together. With tangy refreshing orange pairing against the dark, rich, and sweet chocolate pieces, every cookie tastes like a 5-star dessert. This may be a cookie that you don't want to share, but they'll do great in holiday cookie exchanges as a fun twist and surprise!
Orange Choc Chip Cookies
While you may not think of oranges when you picture a chocolate chip cookie, it's no secret that chocolate and orange flavors pair well together. There are numerous popular candies and desserts out there to prove that this is a winning combination but none of them show it as well as these orange zest chocolate chip cookies.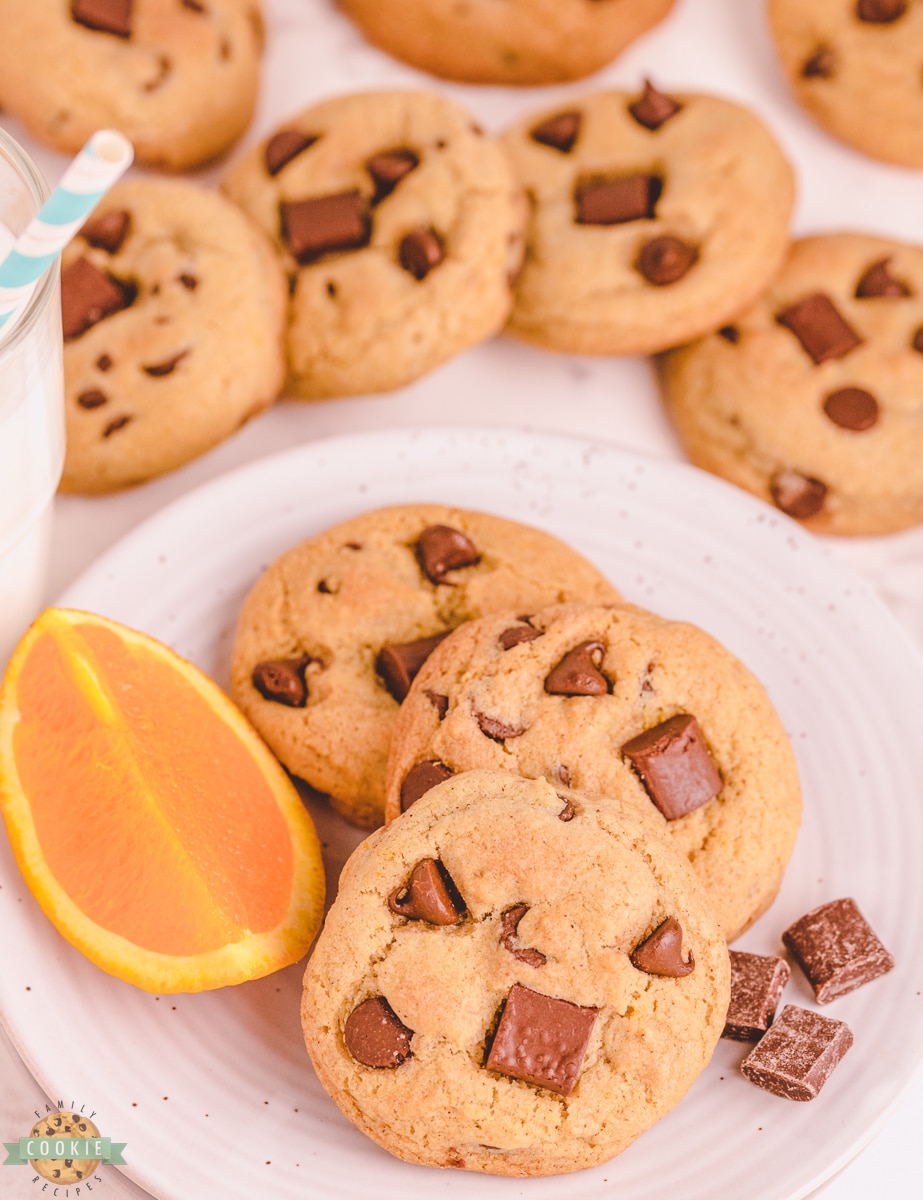 Orange Chocolate Chip Cookie Ingredients
-Butter: You will need 1 cup of butter (two sticks).
-Sugars: Use ¾ cups each of brown sugar and granulated sugar to make your cookies sweet and chewy.
-Eggs: Adding in 2 eggs will help to bind the cookie dough together and give it a richer taste.
-Orange peel: Use 1 tablespoon of grated orange peel to give these cookies the wonderful orange flavor we want.
-Vanilla: Adding in 1 teaspoon of vanilla extract will make the flavor of the cookie enhanced.
-Flour: Use 3 ½ cups of all-purpose flour for the base of the cookie dough.
-Baking soda: You will need to use 1 ½ teaspoons of baking soda to make these cookies puff up nicely.
-Cinnamon: Add in one teaspoon of ground cinnamon to spice the cookies up wonderfully.
-Salt: Adding in 1 teaspoon of salt will help to enhance the flavors in these cookies well.
-Chocolate: You will need 2 cups of semi-sweet chocolate chips and ½ cup of chocolate chunks so that every cookie is packed with chocolate.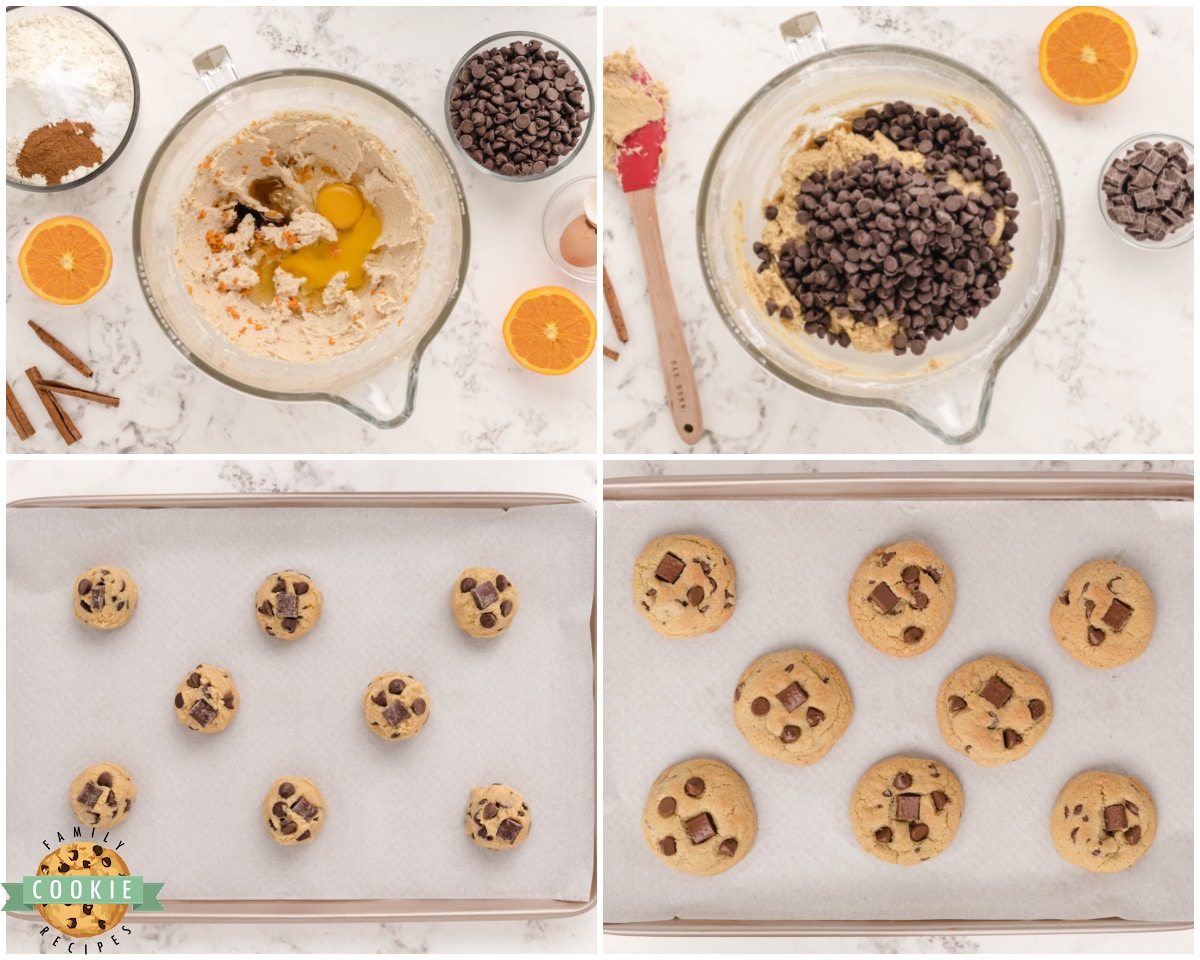 How to make chewy chocolate orange cookies
Preheat the oven to 375 degrees F and line cookie sheets with parchment paper and set aside.
In a mixing bowl with an electric mixer, cream together the butter and sugars.
Mix in the eggs, orange peel, and vanilla extract.
In another mixing bowl, whisk together the flour, baking soda, cinnamon, and salt.
Gradually add the flour mixture to the butter mixture.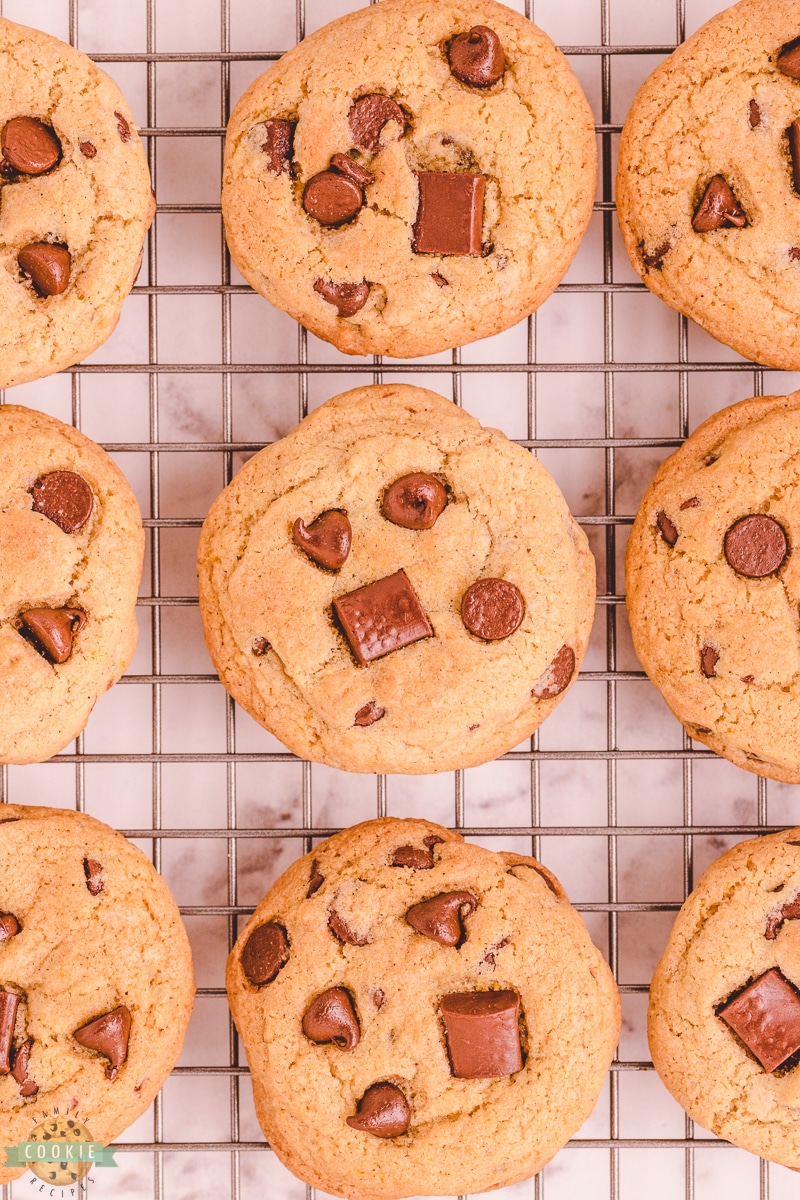 Stir in 1 ¾ cups of semi-sweet chocolate chips.
Scoop out the dough into 1.5 tablespoon-sized portions and place them onto the prepared cookie sheets.
Top with the remaining chocolate chips and the chocolate chunks.
Bake in the oven for 9-11 minutes and allow the cookies to rest on the pan for 2-3 minutes before transferring to a wire rack to cool completely. Enjoy!
How do I know when my chocolate chip cookies are done?
You will know that your cookies are done when the edges look set and the tops are no longer glossy. While the cookies might appear puffy or underdone, the extra time spent on the baking sheet after cooking helps to finish the process and get the cookies to turn out looking and tasting great without being overbaked. You can also use a food-safe thermometer to test the internal temperature of the cookies. It should reach at least 165 degrees F.
Why are my chocolate chip cookies flat and chewy?
If your butter was too warm or you overmixed the butter then you may end up with flatter cookies that don't hold their shape well. You can easily fix this by chilling the dough for at least 30 minutes if you feel that it is too soft or warm, this will sturdy it up well so that it can better hold its shape while baking.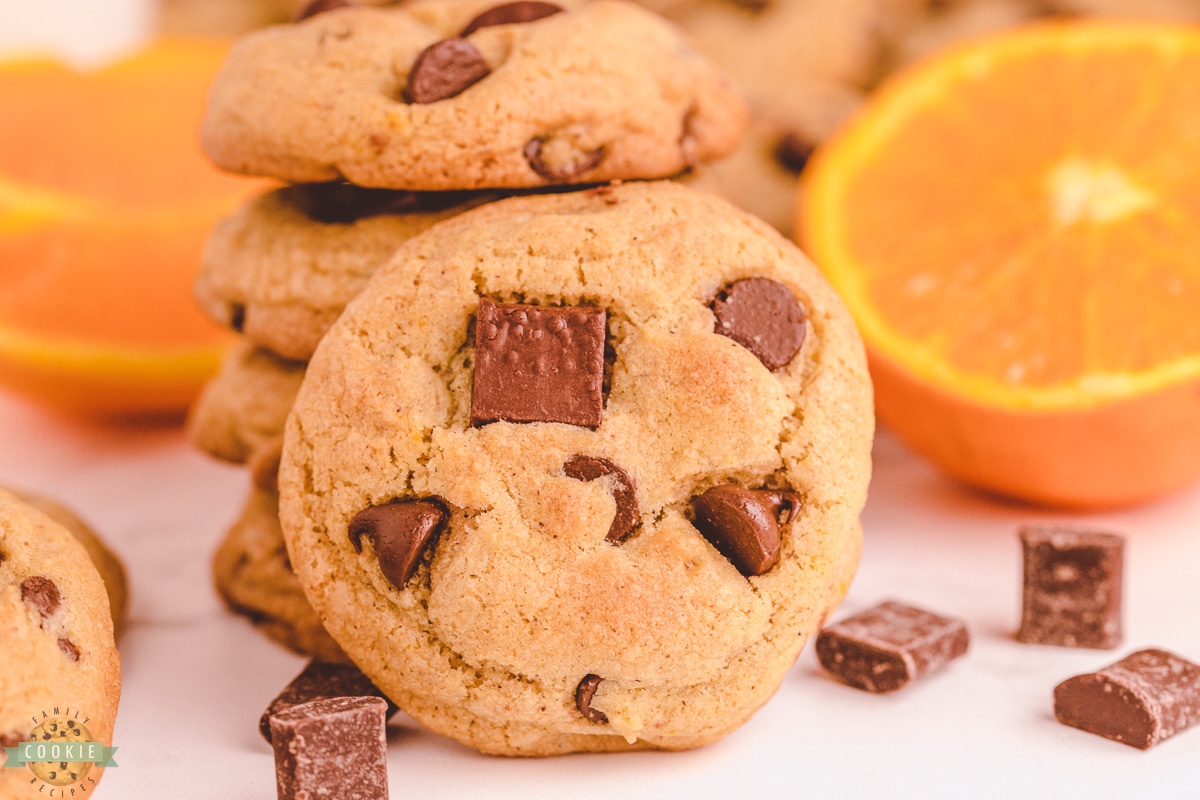 How to Make Better cookies
A few tips and tricks to making better cookies every time!
Use an Electric Mixer for Even Mixing
It's worth it to use an electric mixer! You can use a handheld one or a stand mixer; I prefer a stand mixer, but use what you have on hand.
Cream the Butter & Sugars for Longer
Spend a little extra time when you mix the butter and sugars. Creaming them together for 2-3 minutes will improve the consistency of your cookies.
Preheat the oven. This will help your cookies turn out right every time!
Cookie Scoops for Perfect Cookies
Use a cookie scoop! If you want all your cookies to be perfectly shaped and have them all be the same size, a cookie scoop is the way to go.
Make Sure your Cookies don't Stick to the Pan!
Use parchment paper or a silicone baking mat. Doing this will make it really easy to remove the cookies from your cookie sheet so that you don't have to scrape them off the pan – they will just slide right off in perfect shape!
Take them out of the oven Earlier
Make sure not to overbake your cookies. They may not even look totally done on the tops, but if the bottoms start to brown, I take mine out and they are perfect!

Okay, sometimes digital filters are fun too! They certainly have a way of engaging the younger generation, which is something I really needed that night. I love my little boy in the background, trying to get in on it too!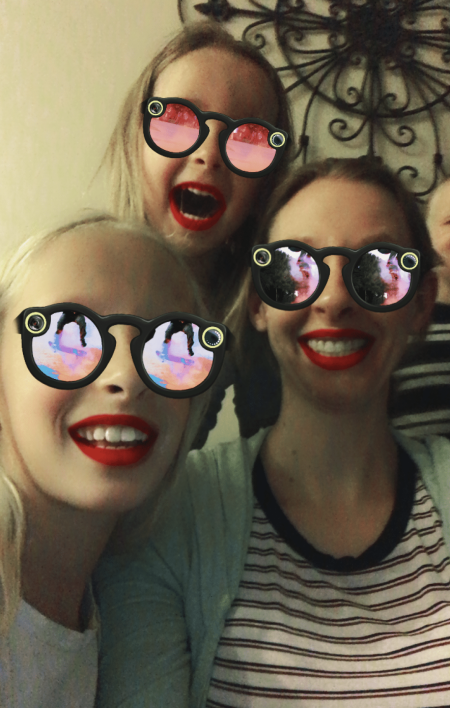 Check out these other fabulous chocolate chip cookie recipes!
You're going to love these orange chocolate chip cookies with cinnamon. Every bite is as refreshing as it is chewy and sweet!