Big, Fat Mint Chocolate Chip Cookies are an indulgent blend of chocolate mint in an oversized cookie! Over the top cookies with mint chips, chocolate chips & a mint patty inside!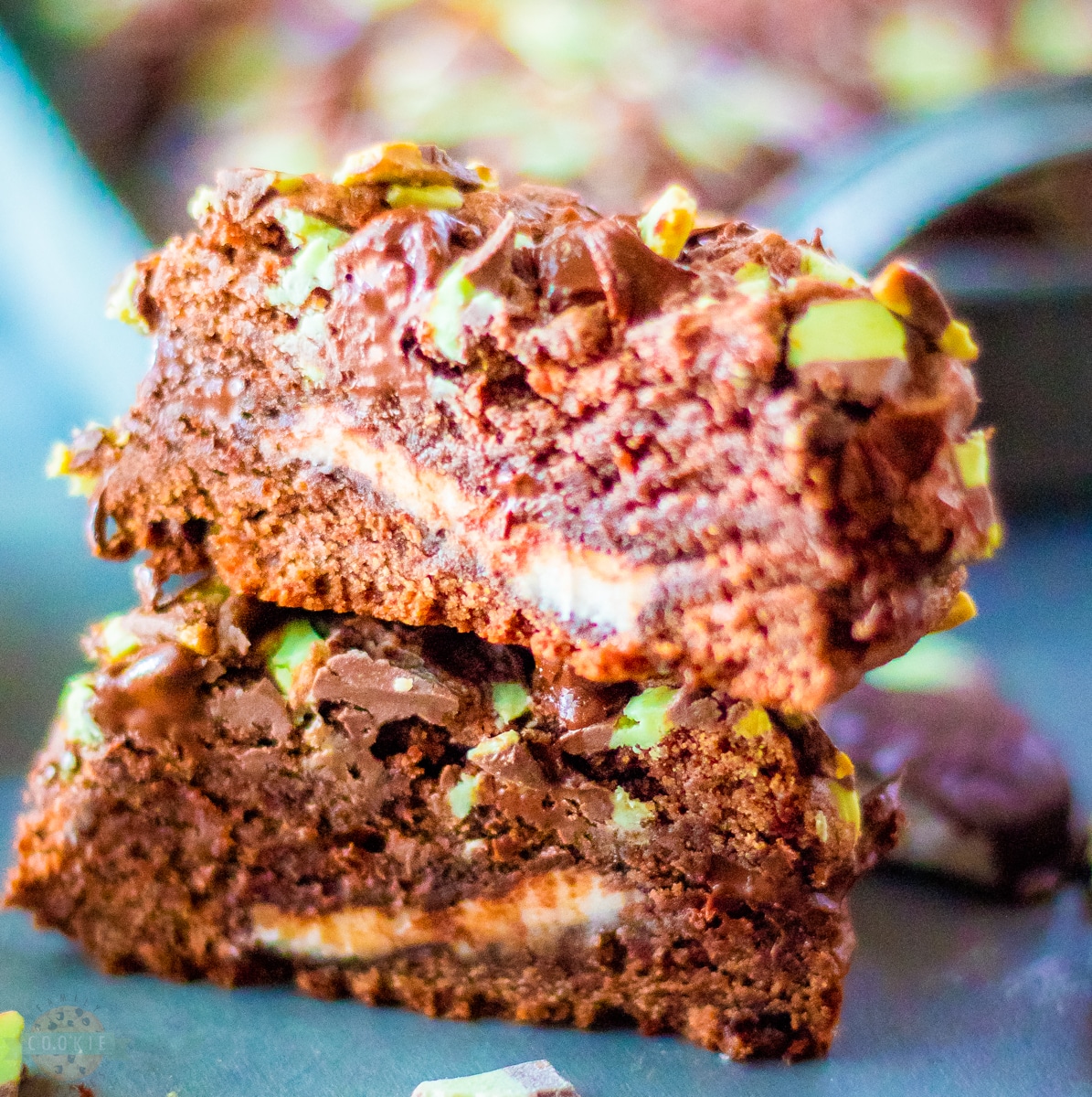 Every cookie bite is packed with a delicious minty flavor and every cookie has a wonderfully refreshing treat hidden inside. In the middle of these chewy chocolate chip cookies is a peppermint patty which no one would expect, but everyone will enjoy. These sweet treats are definitely destined to become a huge hit and favorite among every chocolate mint lover.
Big fat mint chocolate chip cookies
They are a simple and basic chocolate chip cookie dough recipe made with mint chocolate chips. Instead of regular-sized cookies though, we take it up a notch and make them BIGGER. Big cookies are great and always a welcomed sight but with the hidden peppermint patty candy in the middle of every round mint chip cookie, these cookies become downright irresistible.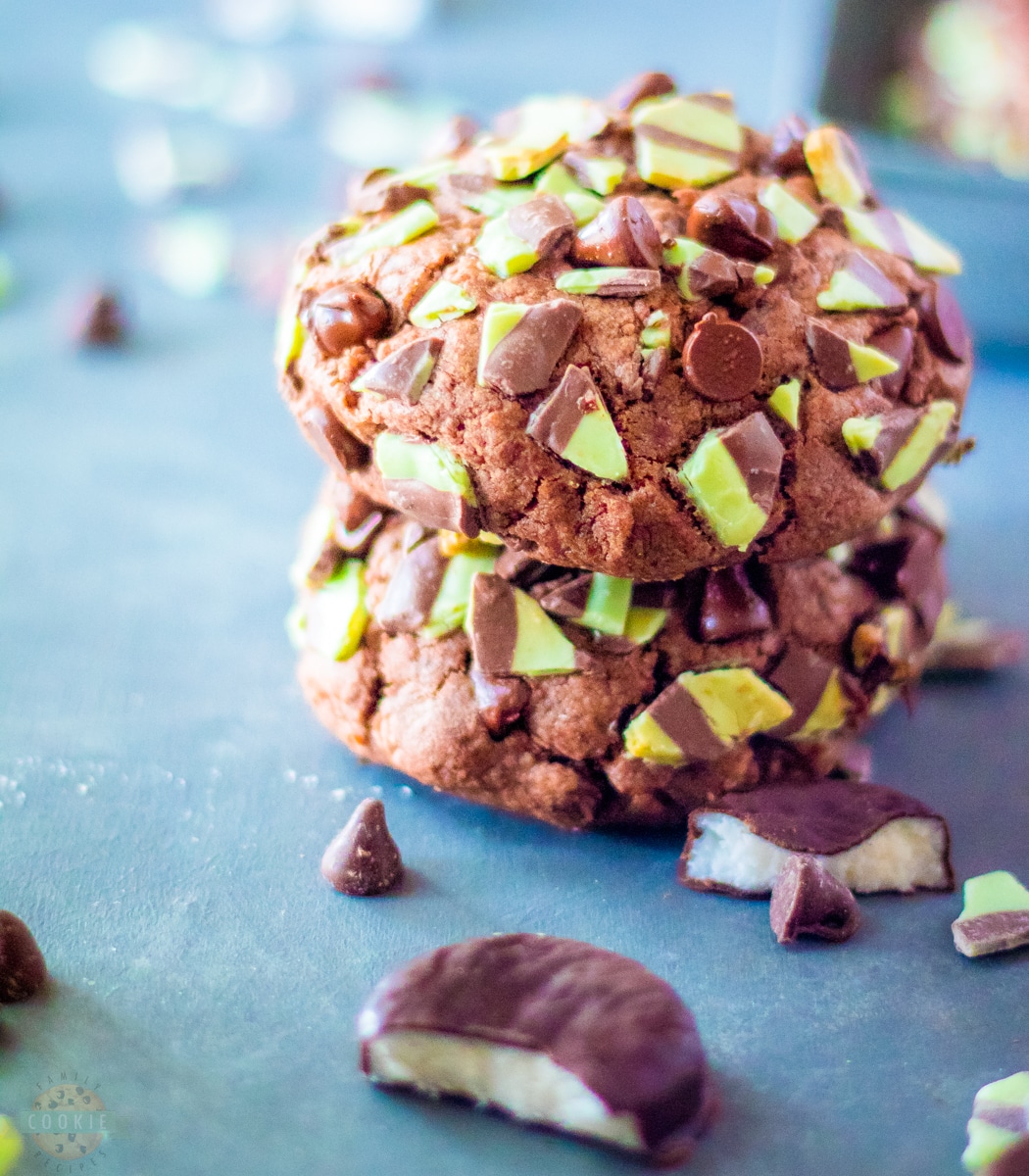 Mint chocolate cookies ingredients
-Butter: You will need ½ cup of softened unsalted butter or making these cookies moist and rich.
-Sugars: Using ¾ cups of brown sugar and ¼ cup of white granulated sugar to get your cookies sweet and give a good depth of flavor and chewiness.
-Egg: To help bind the cookies together well we need 1 large egg.
-Vanilla: Add in 1 teaspoon of vanilla extract to enhance the flavors in the cookies.
-Flour: The base of the cookie dough recipe is 2 cups of all-purpose flour.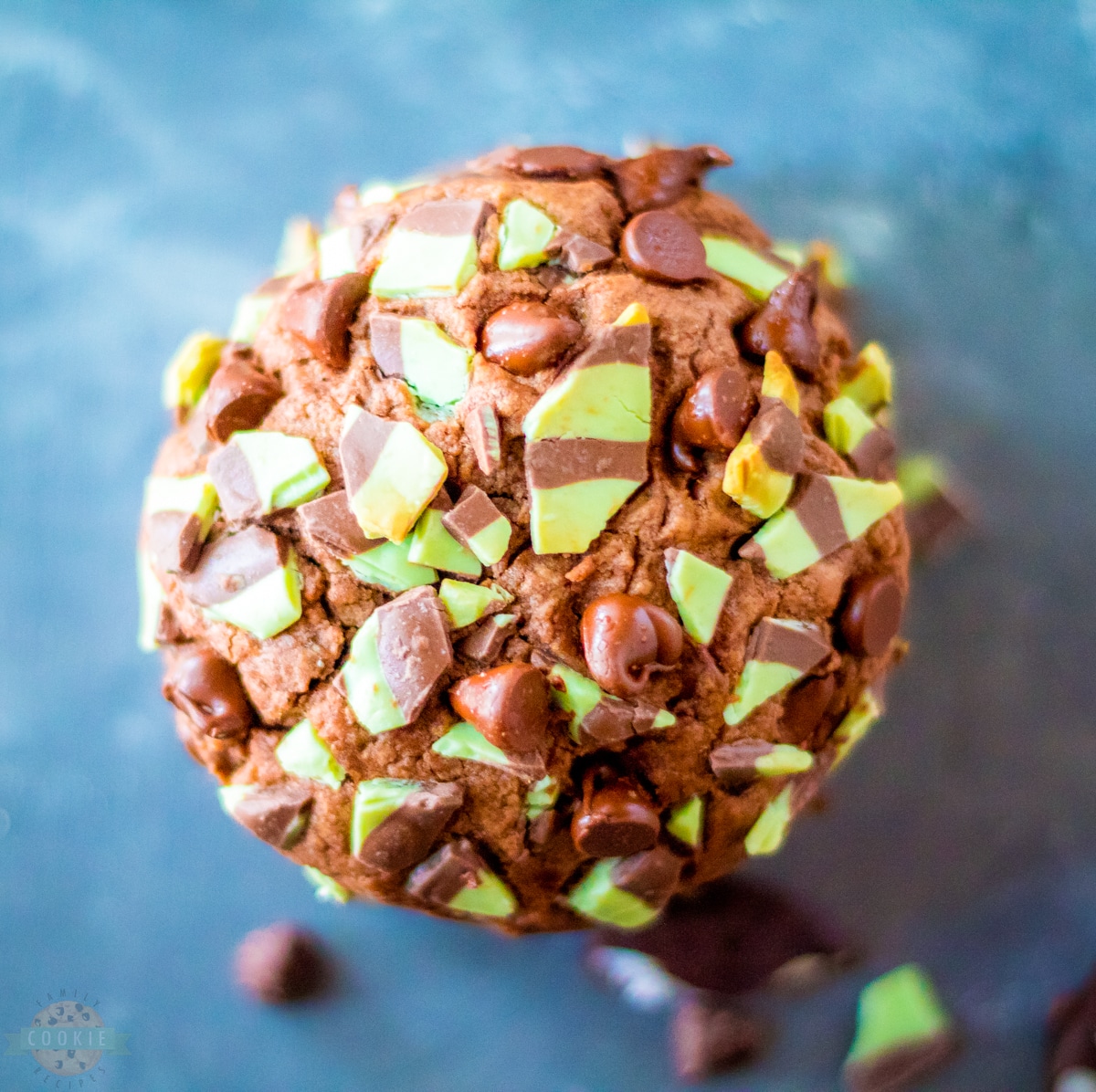 -Salt: Add in ½ teaspoon of salt to bring out the natural flavors in every cookie.
-Baking powder: To help your cookies leaven and puff up as they bake, you will need ½ teaspoon baking powder.
-Chocolate chips: You will need 10 ounces of mint chocolate chips and 1 ½ cups of semi-sweet chocolate chips so that every bite is packed with chocolate and minty goodness.
-Peppermint patties: To give each cookie a wonderful treat, you will need 6 peppermint patties.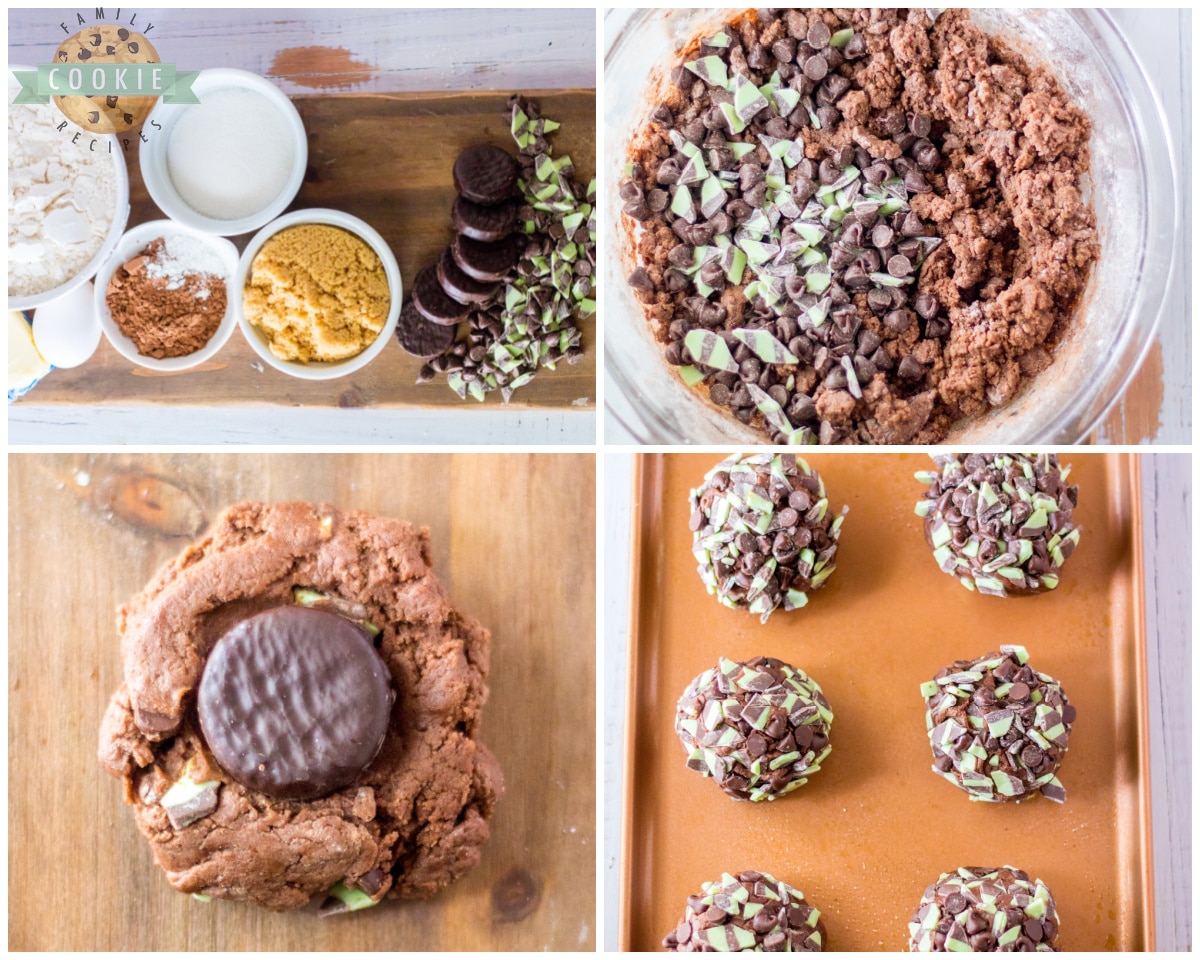 How to make giant mint chocolate chip cookies
Cream together the butter and both sugars in a large bowl until they are light and creamy.
Beat in the egg and the vanilla.
Mix in the flour, baking powder, and salt until just combined. The mixture will be very crumbly.
Stir ½ cup of semi-sweet chocolate chips into the dough.
Divide the dough into 6 equal-sized portions.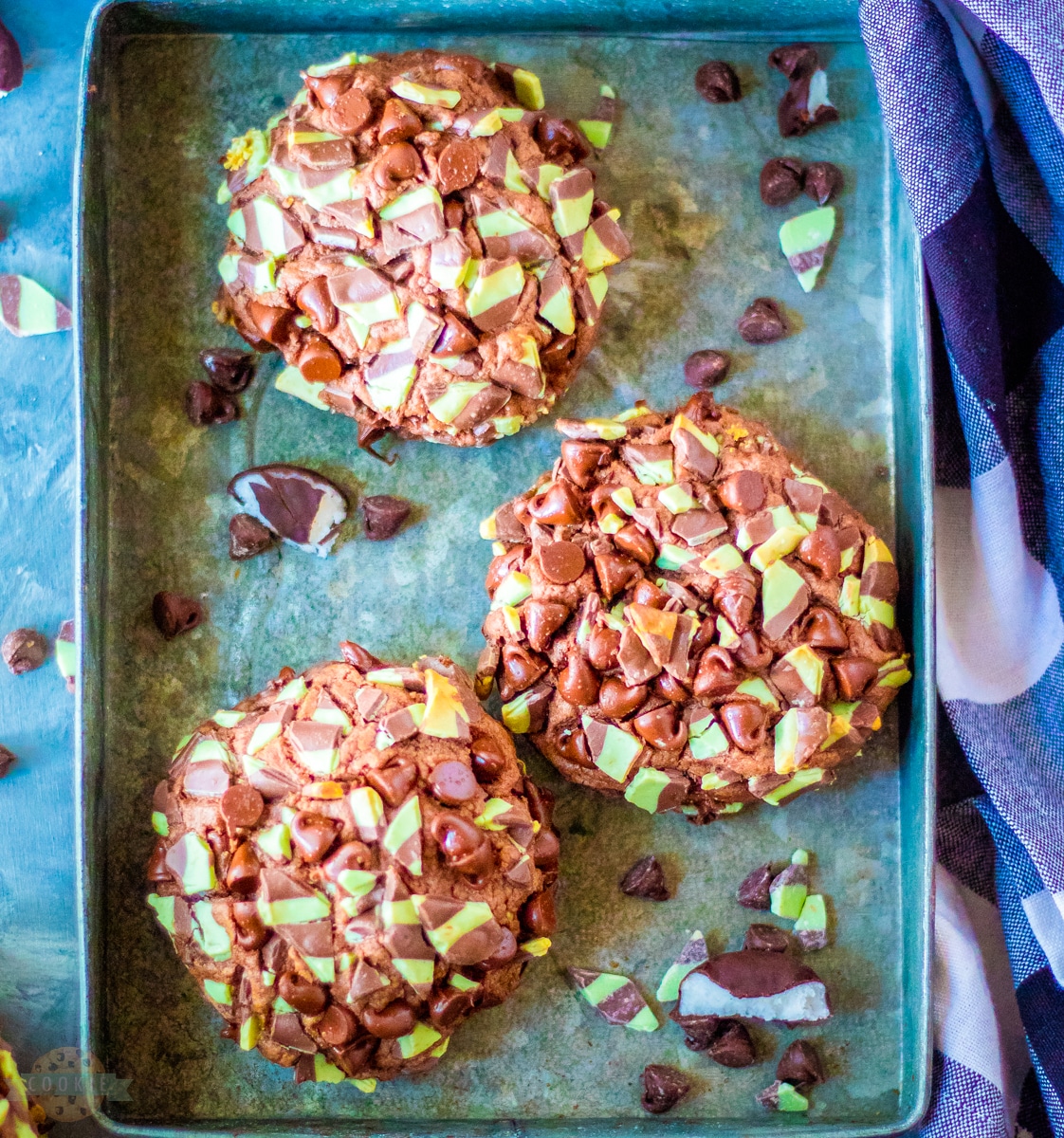 Place a peppermint patty into the middle of each dough ball and then form the dough around the patty to cover the patty.
Press the remaining chips and mint chocolate pieces all over the top and sides of the cookies.
Place the cookies into the fridge for at least 30 minutes.
While the cookies chill, preheat your oven to 375 degrees F.
Bake the cookies on a baking sheet for 18 minutes.
Let the cookies cool for 5 minutes before transferring to a wire cooling rack. Serve & enjoy!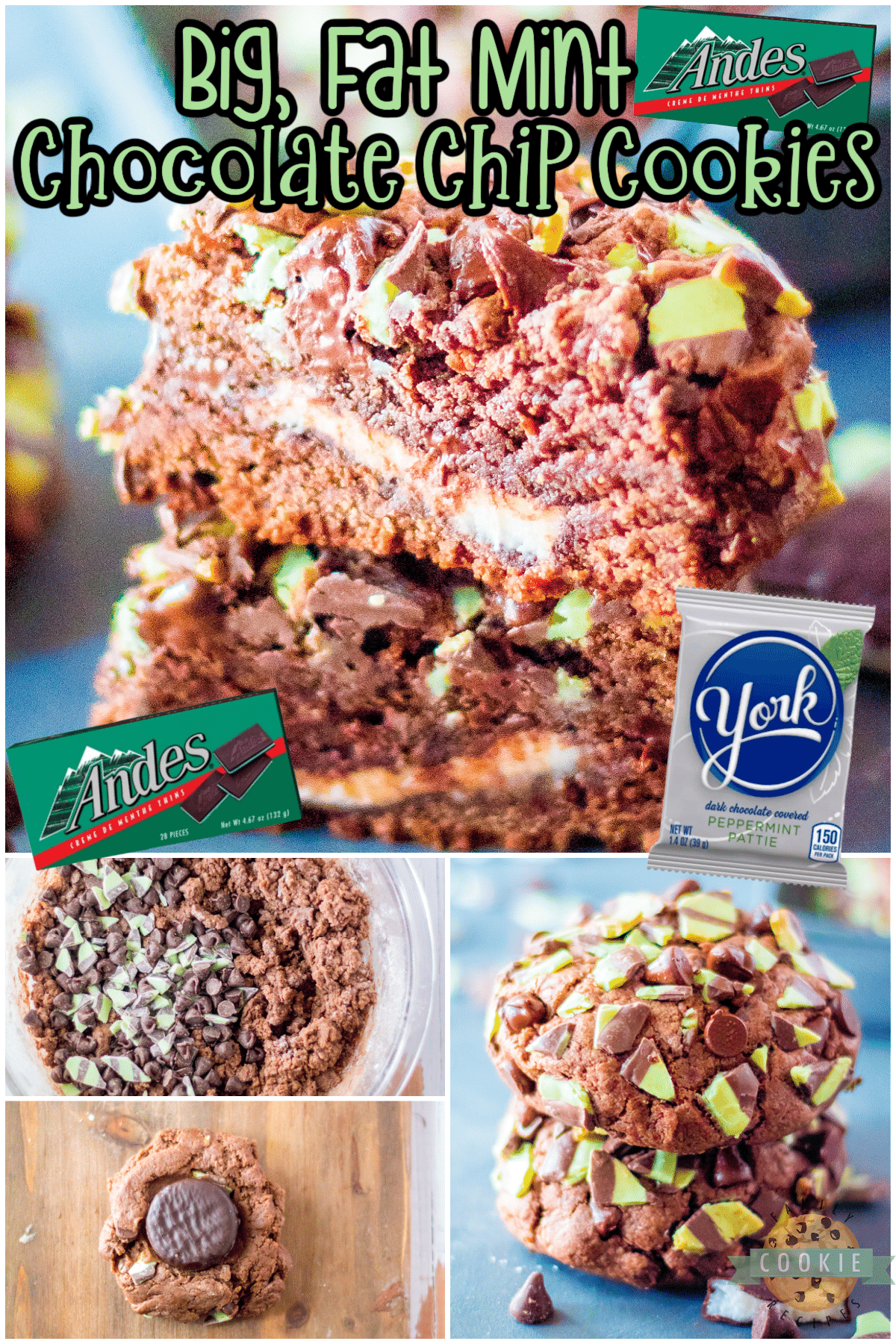 How long are chocolate chip cookies good for?
These giant choc chip cookies are good for about 3-5 days if stored in an airtight container at room temperature. That said, they do taste best when fresh and still warmed from the oven so getting them to last longer than that may prove difficult as you enjoy your tasty treats.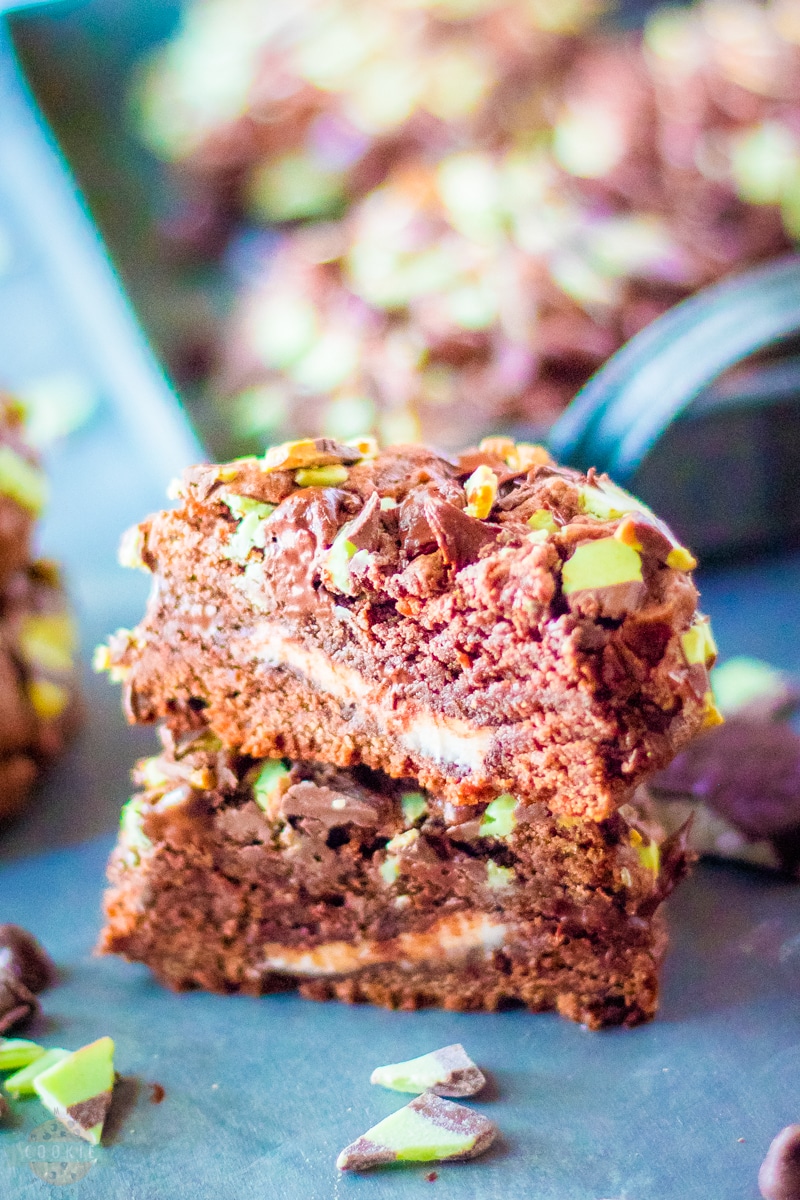 Can you freeze these cookies?
I love freezing cookies! There are 2 ways I prefer to freeze them. The first is by freezing the unbaked cookie dough balls. I scoop and shape the balls round with my hands, then freeze them in 1 layer on a cookie sheet. You can position them as close together as possible without touching. Freeze, then once solid, transfer them to a ziplocked freezer bag. Then you can pull them out and bake them whenever you want! You'll want to either let them thaw on a cookie sheet while preheating the oven, or add a couple minutes to the bake time to compensate for frozen cookie dough.
The second way is to just freeze the baked cookies. My mother in law does this ALL the time. They turn out pretty well, albeit a tiny bit drier and more crumbly once thawed. Oh and you've got to make sure you thaw them. Frozen cookies are pretty hard to eat. Thankfully, they only take about 20 minutes or so to thaw out.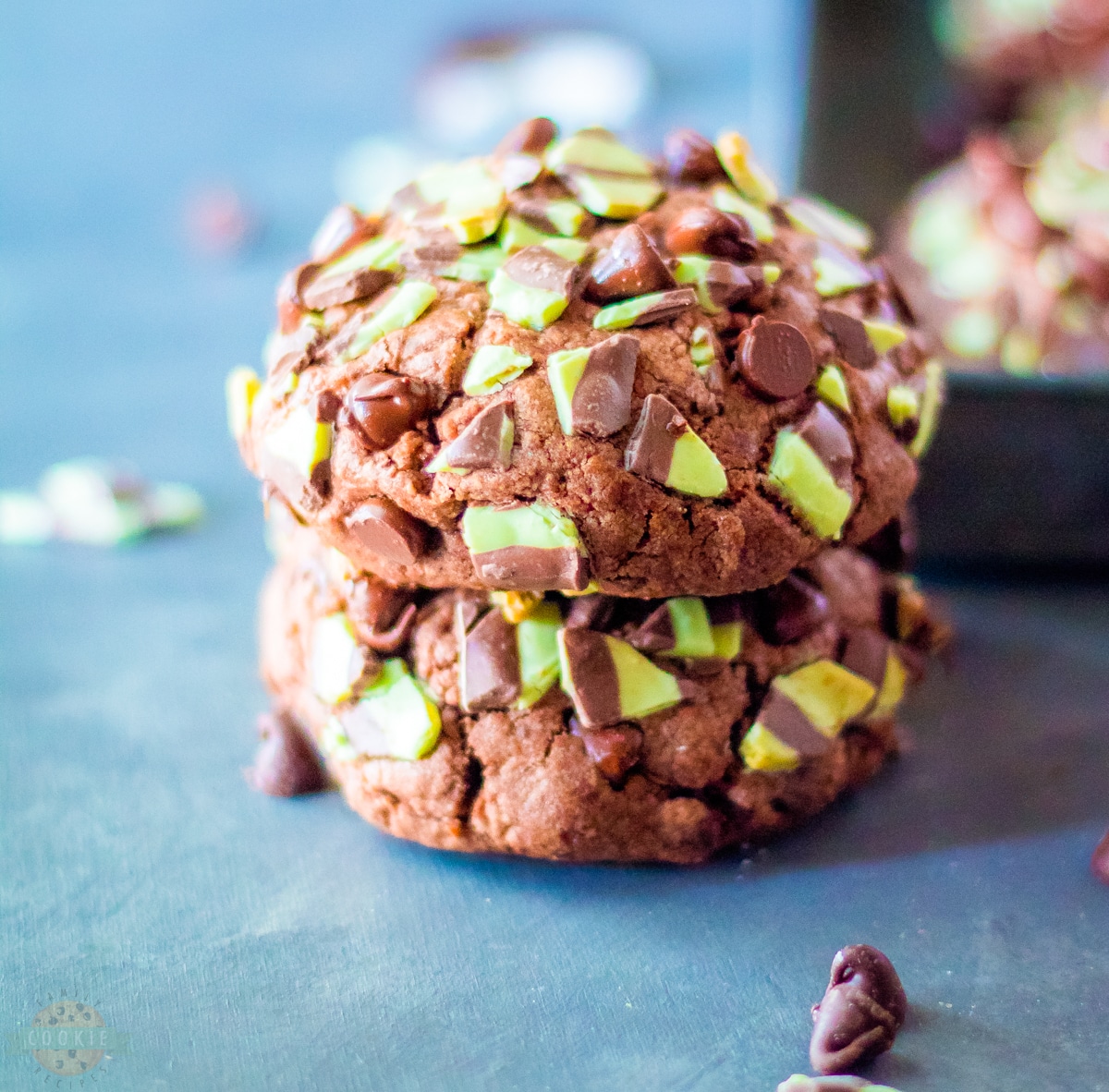 More Chocolate Chip Cookies You're Sure to Enjoy
You're going to love these giant mint chocolate chip cookies. From the chewy cookie and minty chips to the peppermint patty inside, every large cookie is packed with more reasons to love it!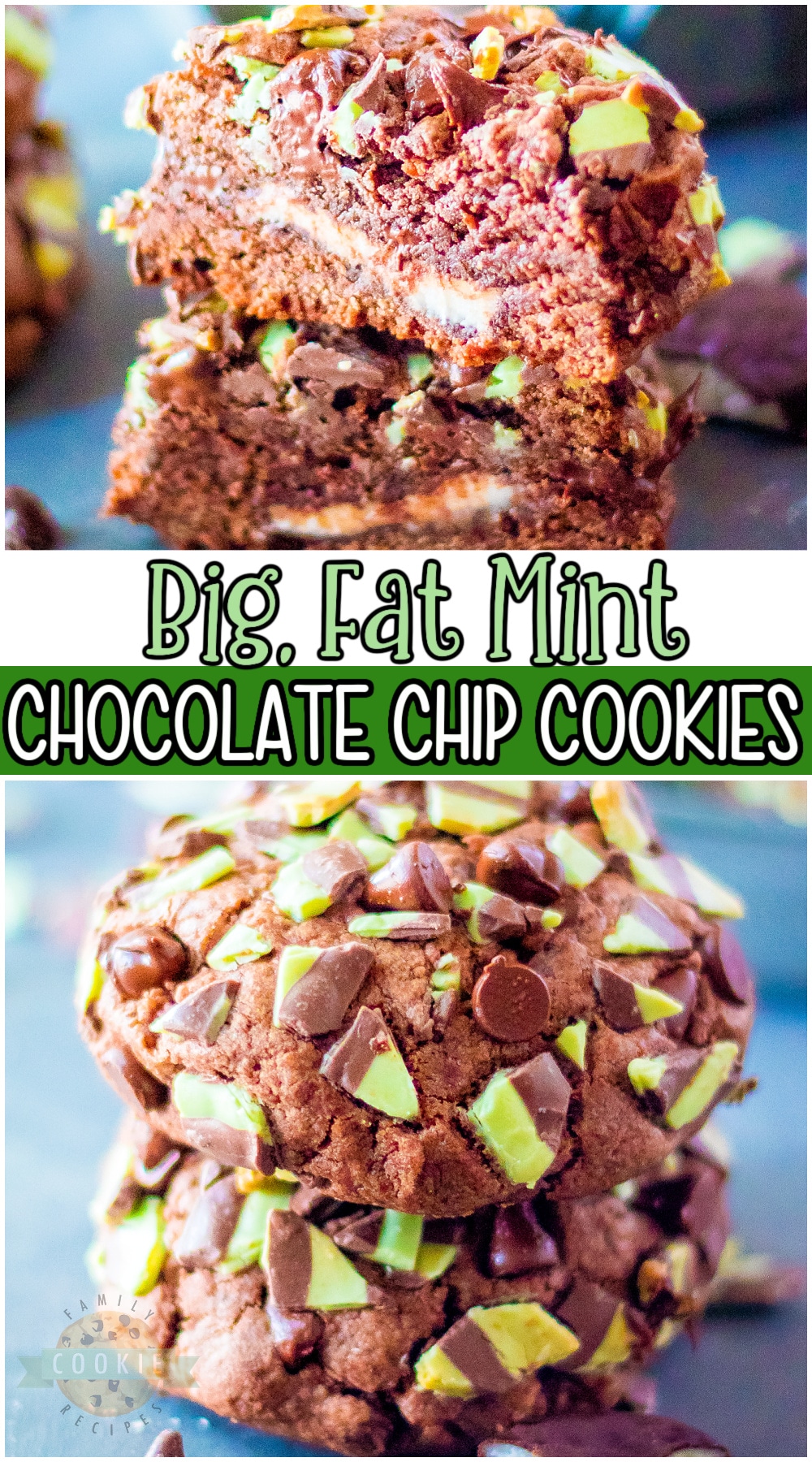 Big, Fat Mint Chocolate Chip Cookies are an indulgent blend of chocolate mint in an oversized cookie! Over the top cookies with mint chips, chocolate chips & a mint patty inside!