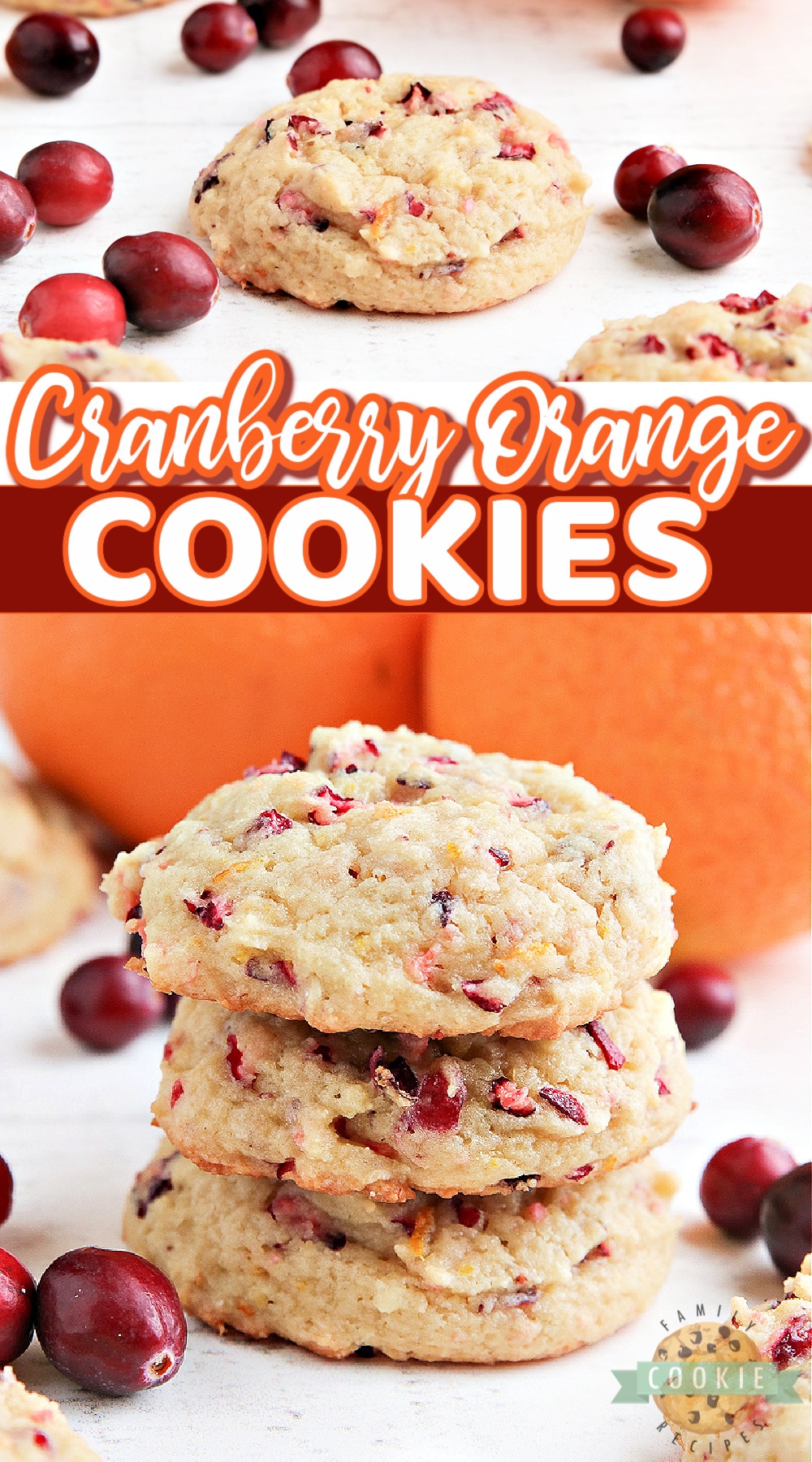 Cranberry Orange Cookies are soft, chewy and packed with orange flavor and fresh cranberries. The perfect cookie recipe for fall!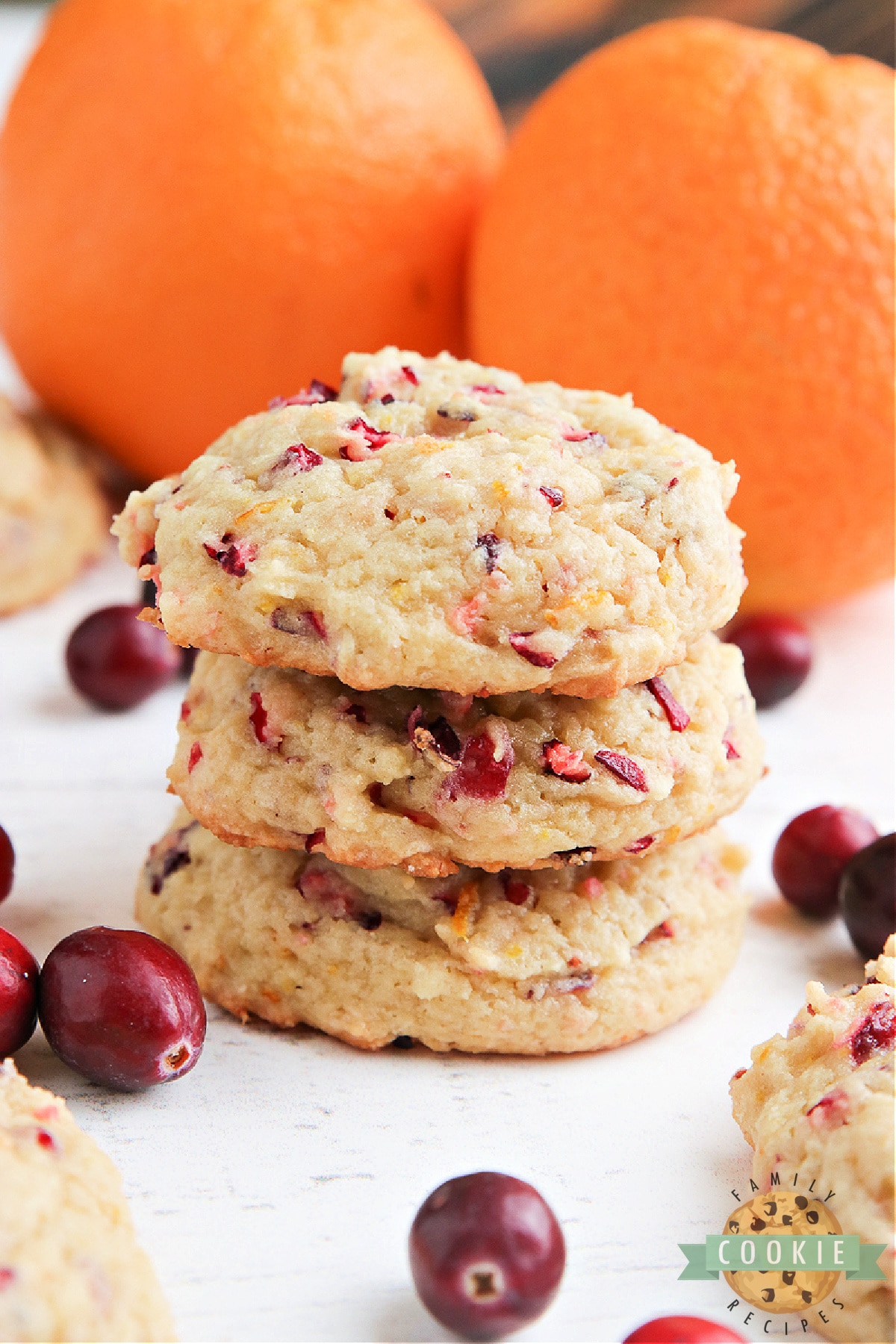 I've always loved the cranberry/orange flavor combination, even though I'm not normally a fan of cranberries. I love Cranberry Orange bread but just recently decided to make up a recipe for cookies with the same flavors. And now I'm wondering why I didn't come up with this earlier! I made several cookie recipes last week and these emerged as the favorite for everyone that tried them – they really are so delicious!
What are Cranberry Orange cookies?
Cranberry Orange cookies are made with vanilla pudding mix, orange extract, orange zest and chopped fresh cranberries. You could also use dried cranberries (Craisins) if you prefer those. Fresh cranberries tend to be pretty tart, so I chose to sweeten them up by soaking them in orange juice and sugar before adding them to the cookie dough.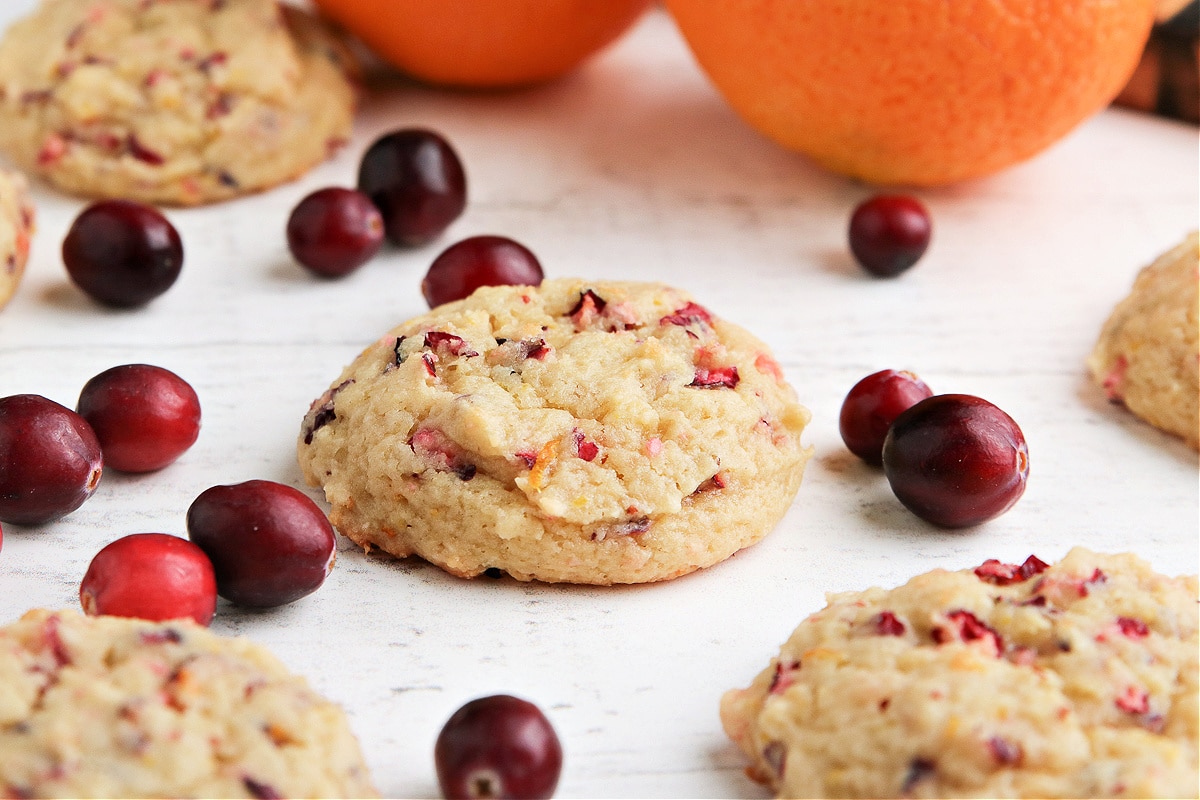 HOW TO MAKE THE BEST ORANGE COOKIES:
After trying out multiple oatmeal cookie recipes over many years, I have picked up several important tips for making the absolute BEST Cranberry Orange Cookies!
Make sure that you have enough flour in the dough. If the dough is too sticky, you may need to add a little bit of flour.
Spend a little extra time when you mix the butter and sugars. Creaming them together for 2-3 minutes will improve the consistency of your cookies.
Preheat the oven. This will help your cookies turn out right every time!
Use a cookie scoop! If you want all your cookies to be perfectly shaped and have them all be the same size, a cookie scoop is the way to go.
Use parchment paper or a silicone baking mat. Doing this will make it really easy to remove the cookies from your cookie sheet so that you don't have to scrape them off the pan – they will just slide right off in perfect shape!
Don't over bake the cookies – when I take mine out of the oven, they still look slightly under baked but they will continue to bake on the cookie sheet for a couple more minutes so that's ok!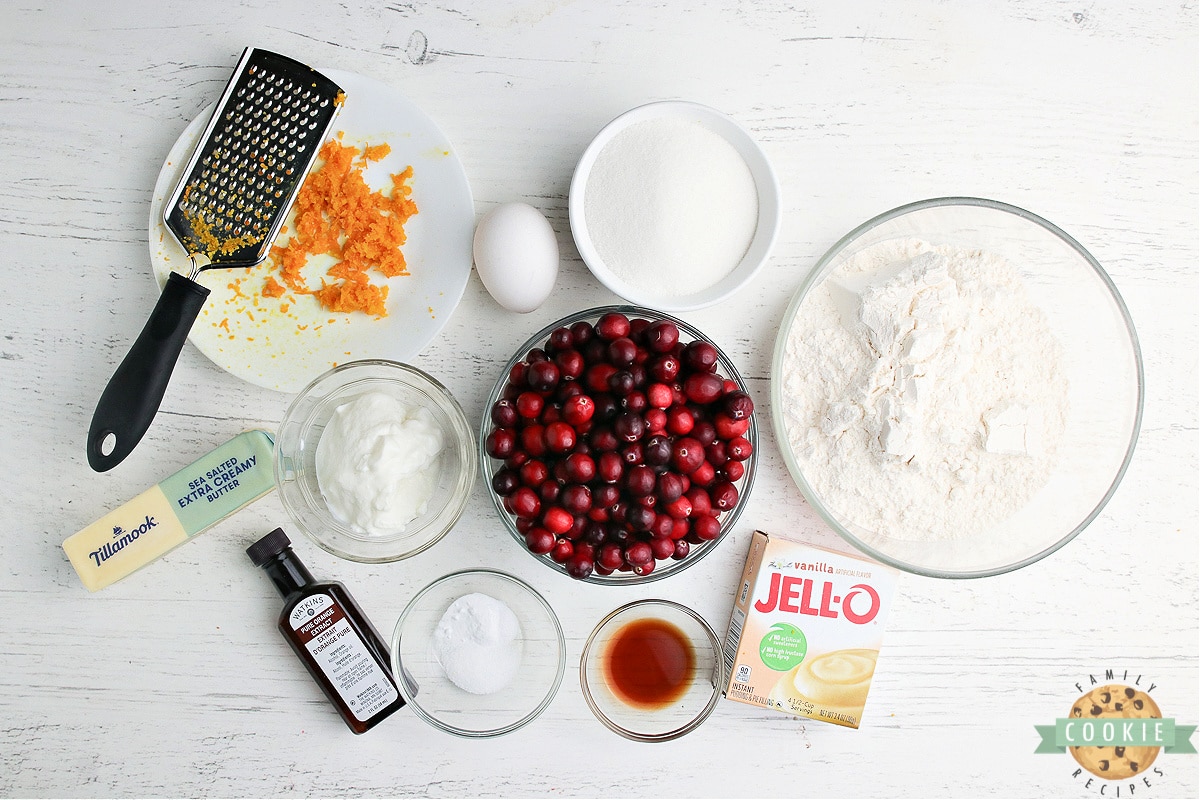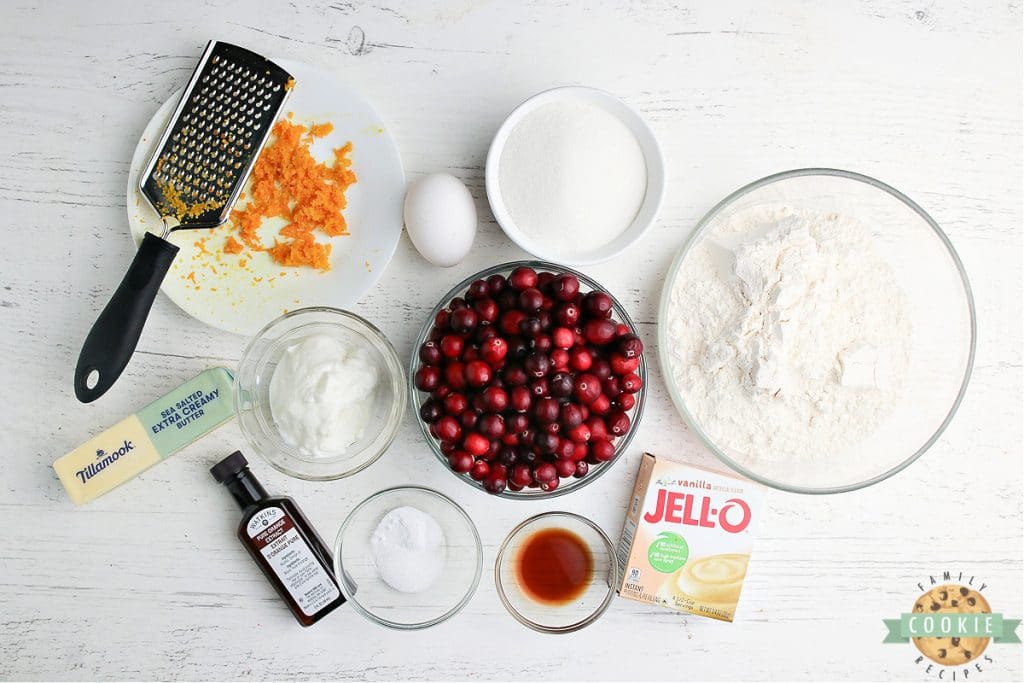 Ingredients in Cranberry Orange cookies
Sugar – You'll need 1 cup of sugar in the cookie dough. Many cookies call for granulated sugar and brown sugar, but these cookies only need granulated sugar.
Butter – Make sure to use real butter! You only need one stick for this recipe.
Vanilla pudding mix – Use one small box of instant vanilla pudding in the recipe to help make the cookies super soft, plus the pudding adds so much flavor too!
Egg– One large egg will bind all of the ingredients together.
Vanilla extract – The higher the quality of the vanilla, the better.
Orange extract – Orange extract is very strong so you will only need one teaspoon to add a ton of flavor to the cookie dough.
Sour cream – I love cookies that have sour cream in them because they are so thick and soft. You can also use plain or vanilla greek yogurt instead of the sour cream.
Salt – Just a half teaspoon of salt helps to bring out the other flavors in the cookies.
Baking soda – This is the leavening agent in the cookies so make sure your baking soda isn't old or expired.
Flour – All purpose flour works best in these cookies. Cake flour also works well.
Orange zest – You can leave this out because the orange extract provides so much flavor, but I love the extra intensity of orange flavor that comes from adding the zest. Plus, it adds little orange specks in the cookies that are beautiful!
Cranberries – You'll need 2 cups of chopped cranberries. You can chop these up as small as you'd like – I like them chopped up pretty tiny, but it's totally up to you.
Orange juice – Soaking the chopped cranberries in a little bit of orange juice helps to soften and sweeten them up too!
Sugar – This is totally optional, but I also like to add a little bit of sugar to the cranberries so that they aren't quite so tart. You can add anywhere between 2-4 Tbsp of sugar to the cranberries and orange juice.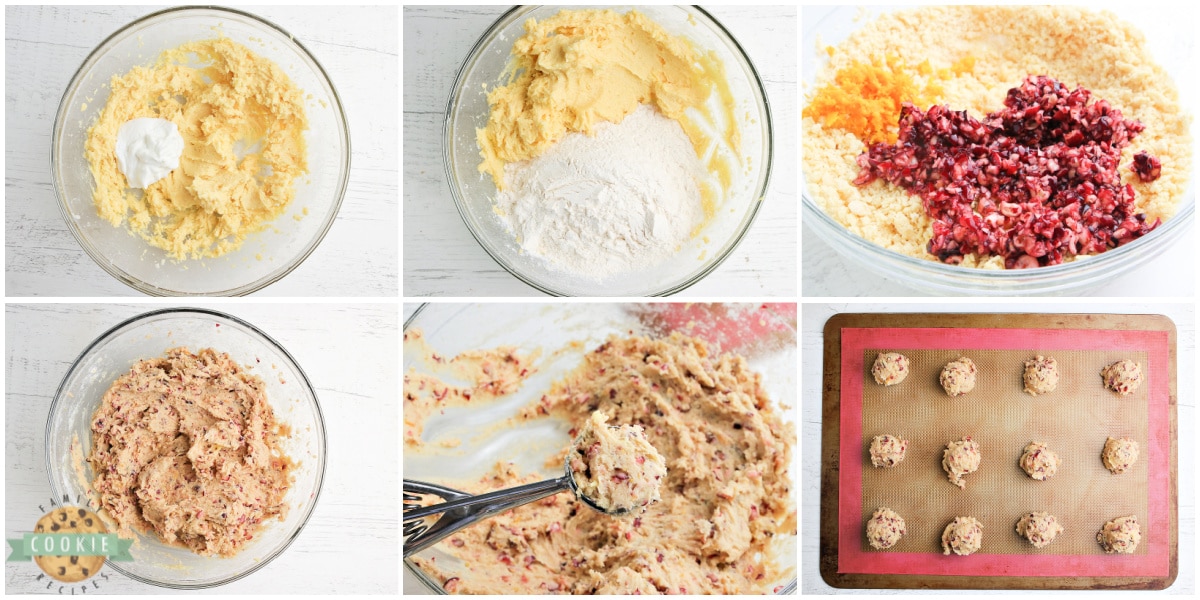 How to make Cranberry Orange cookies
Preheat oven to 375°.
Chop up the cranberries in small pieces and place in a bowl. If you don't want to sweeten them, you can add them to the batter just like that. If you want to sweeten them a bit, add the orange juice and 2-4 Tbsp sugar to the chopped cranberries and mix. Set them aside while preparing the cookie dough.
Cream together sugar and butter for 2-3 minutes. Add the pudding mix and beat the mixture for 1 more minute.
Add the egg, vanilla and orange extract and mix for 2 more minutes. Add the sour cream and mix just until combined.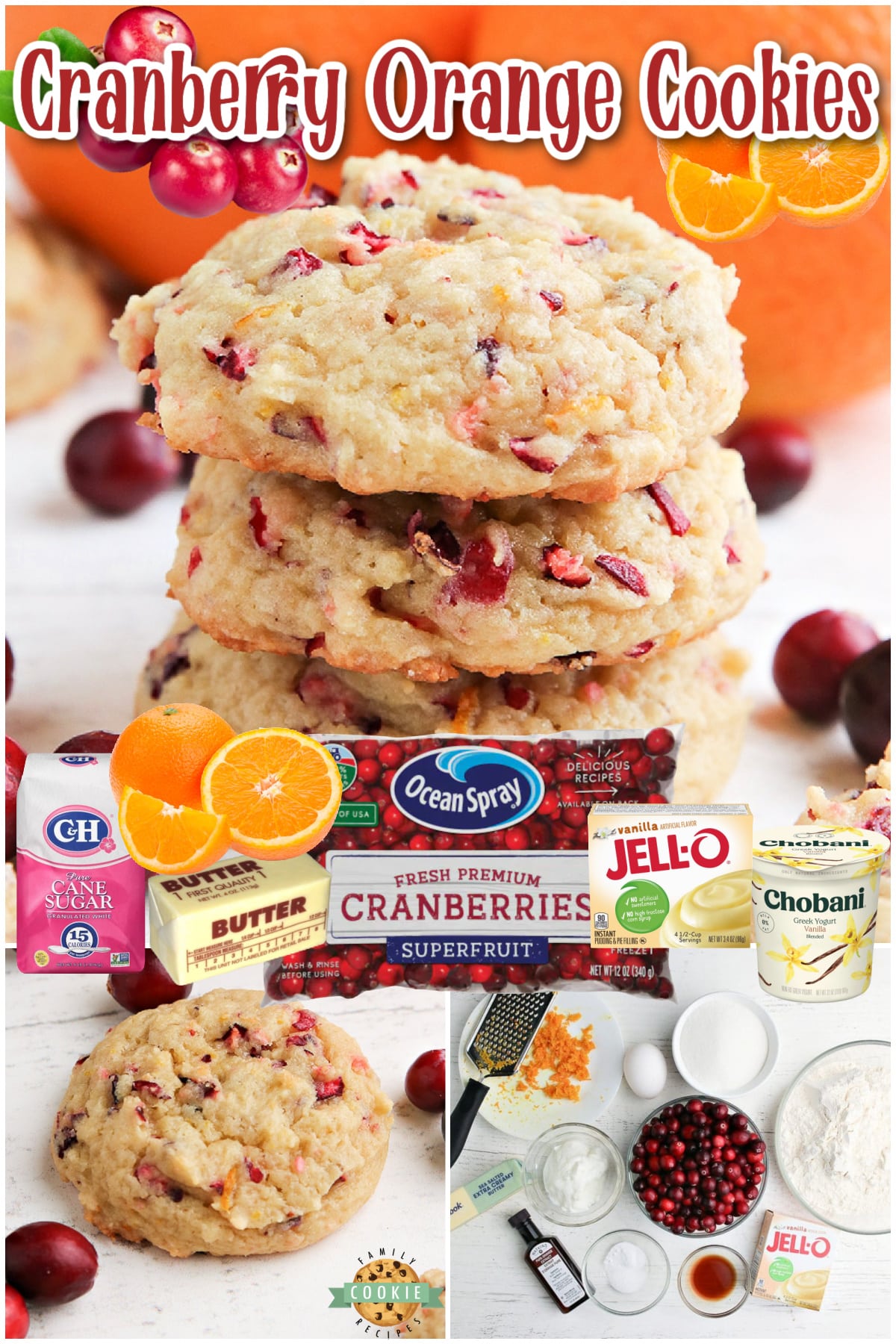 In a separate bowl, add the salt and baking soda to the flour and mix to combine. Add the dry mixture to the butter mixture and mix until smooth.
Stir in the cranberries and orange zest with a wooden spoon.
Use a cookie scoop to scoop out tablespoonfuls of the dough and place them about 2 inches apart on a prepared cookie sheet. Bake for 10 minutes. Let the cookies cool on the pan for about 5 minutes before transferring to a wire rack to cool completely.
CAN YOU FREEZE ORANGE CRANBERRY COOKIES?
Absolutely! You can keep your cookies frozen for up to 6 months in the freezer. Make sure to keep them stored in an airtight container to keep them fresh. You can also freeze them flat on a baking sheet before putting them in that container to keep them from sticking to each other as they freeze. This makes it a lot easier to grab one at a time when you want a snack.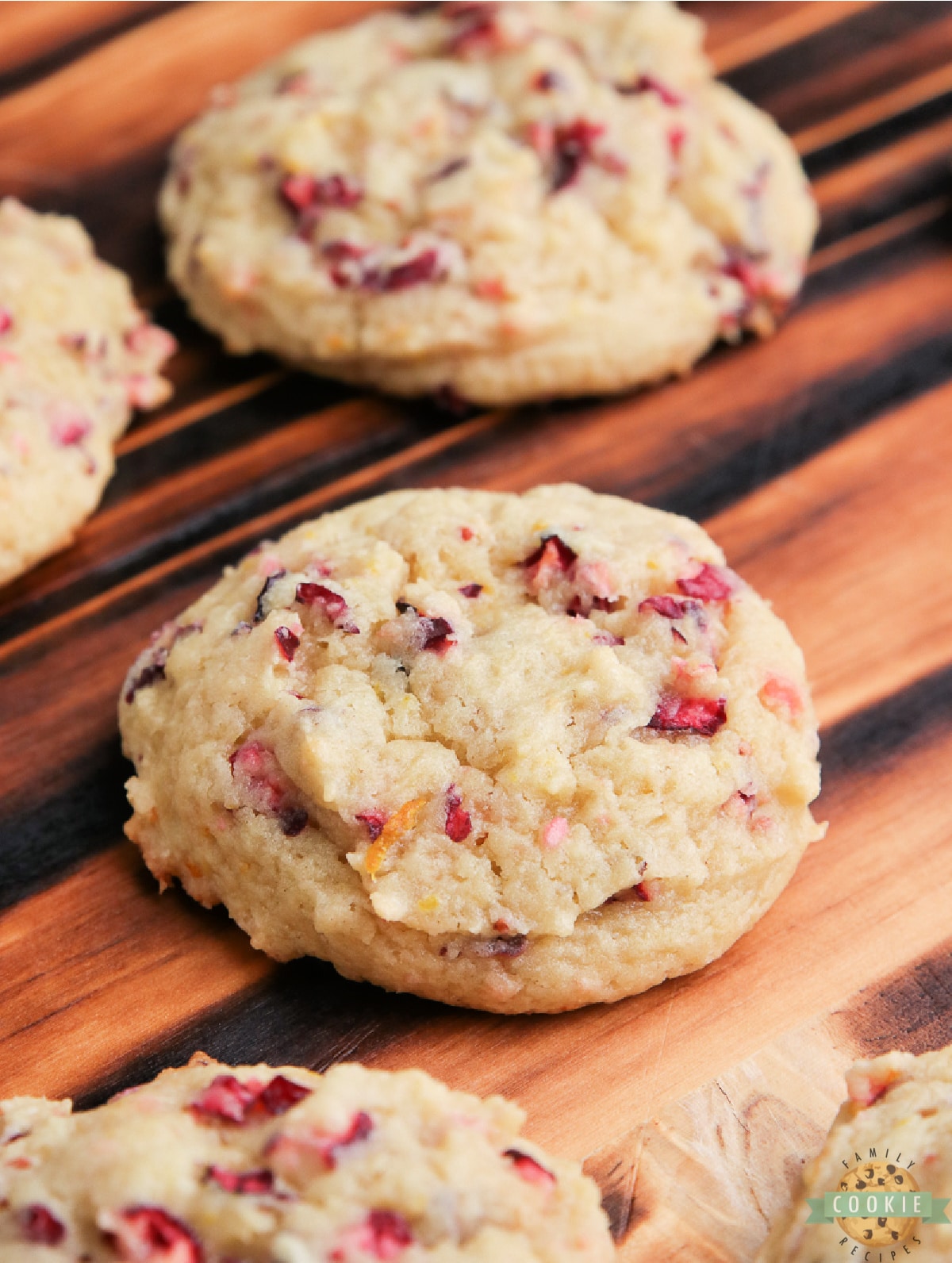 HOW DO YOU SOFTEN BUTTER TO ROOM TEMPERATURE?
The best way to soften butter is to set it out for a few hours before you make your cookies. Since most of us (or maybe just me!) aren't that prepared or don't think that far in advance, there are a few tricks to softening butter perfectly in just a matter of minutes.
My favorite way to soften butter is in the microwave. It's definitely fast, but you do have to be very careful not to melt it. Just put the whole stick of butter in the microwave (as long as it isn't wrapped in foil!) and microwave for about 6-7 seconds. If the butter is still really cold, try another 5-7 seconds and check it again. You may need a few intervals, and if the butter is starting to feel soft, you can shorten the final interval to just a few seconds to make sure it doesn't start melting.
I actually prefer to use the defrost setting on my microwave – I don't know exactly what that mode does differently, and it takes a little bit longer (closer to 30 seconds), but it seems to be easier to get the butter to soften without melting.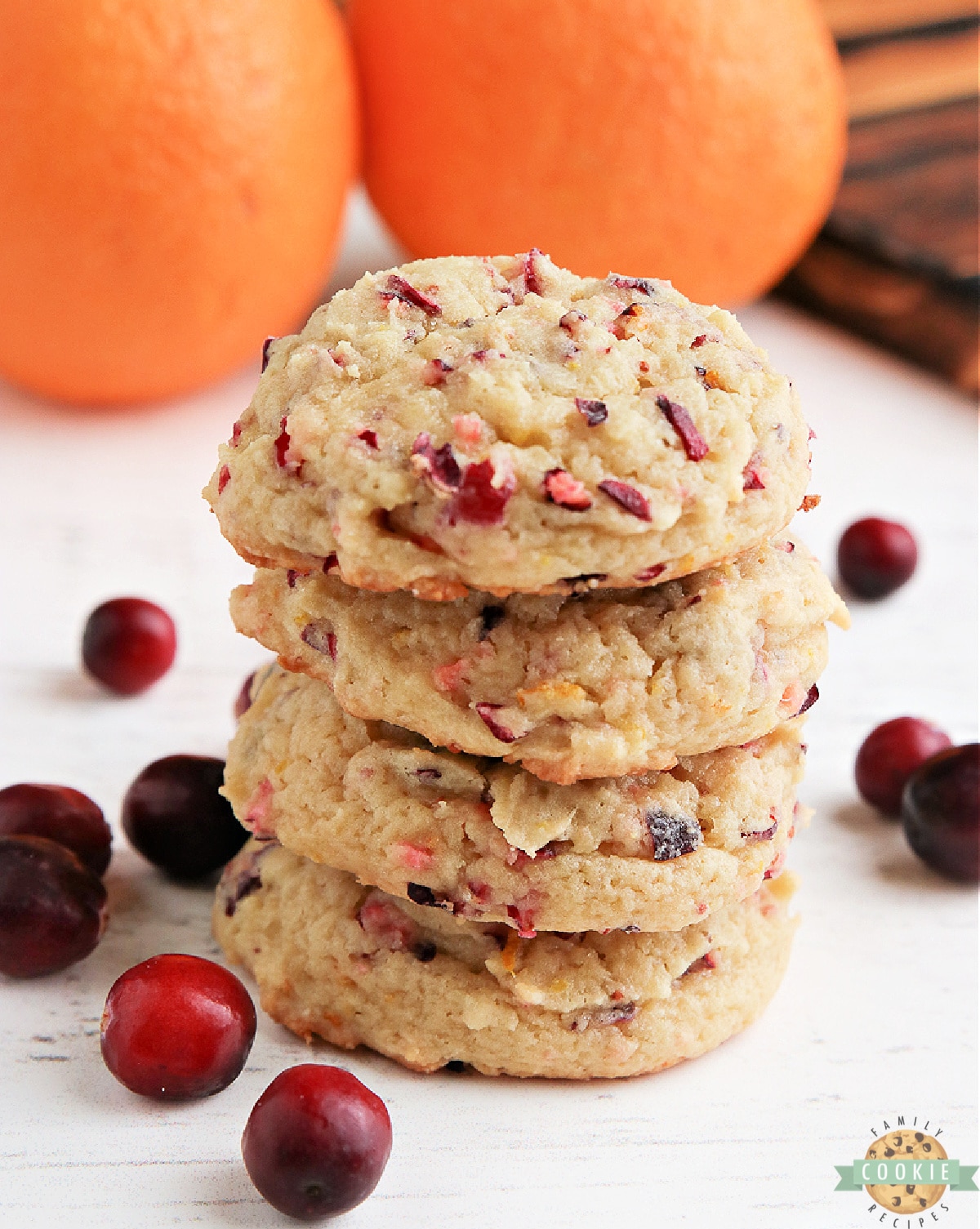 HOW DO I ZEST AN ORANGE WITHOUT A ZESTER?
If you don't have a zester already, you can often find that your cheese grater has a small section for zesting. You can use this or you can DIY if that still isn't an option for you.
To DIY this, take an orange and a vegetable peeler. Peel off the outermost layer of the orange and get a long strip of peel. Lay it flat on a cutting board and mince it up as good as possible with a sharp knife. You want to avoid most of the white pithy layer because it's bitter, but it won't hurt to have a little in this dish, so don't stress too hard about it.
WHY DO MY COOKIES BURN ON THE BOTTOM BUT AREN'T DONE IN THE MIDDLE?
If your cookies are always burning on the bottom, it is probably a cookie sheet issue! If you are using really dark cookie sheets, the bottoms of your baked goods will tend to burn before they are actually cooked all the way through. If you use a lot of cooking spray, the same result can happen. I prefer to use lighter colored non-stick pans so that I don't have to use cooking spray at all. As mentioned above, I have been converted to silicone baking mats over the last couple of years and I love how easy it is for cookies to come off the tray – no sticking ever!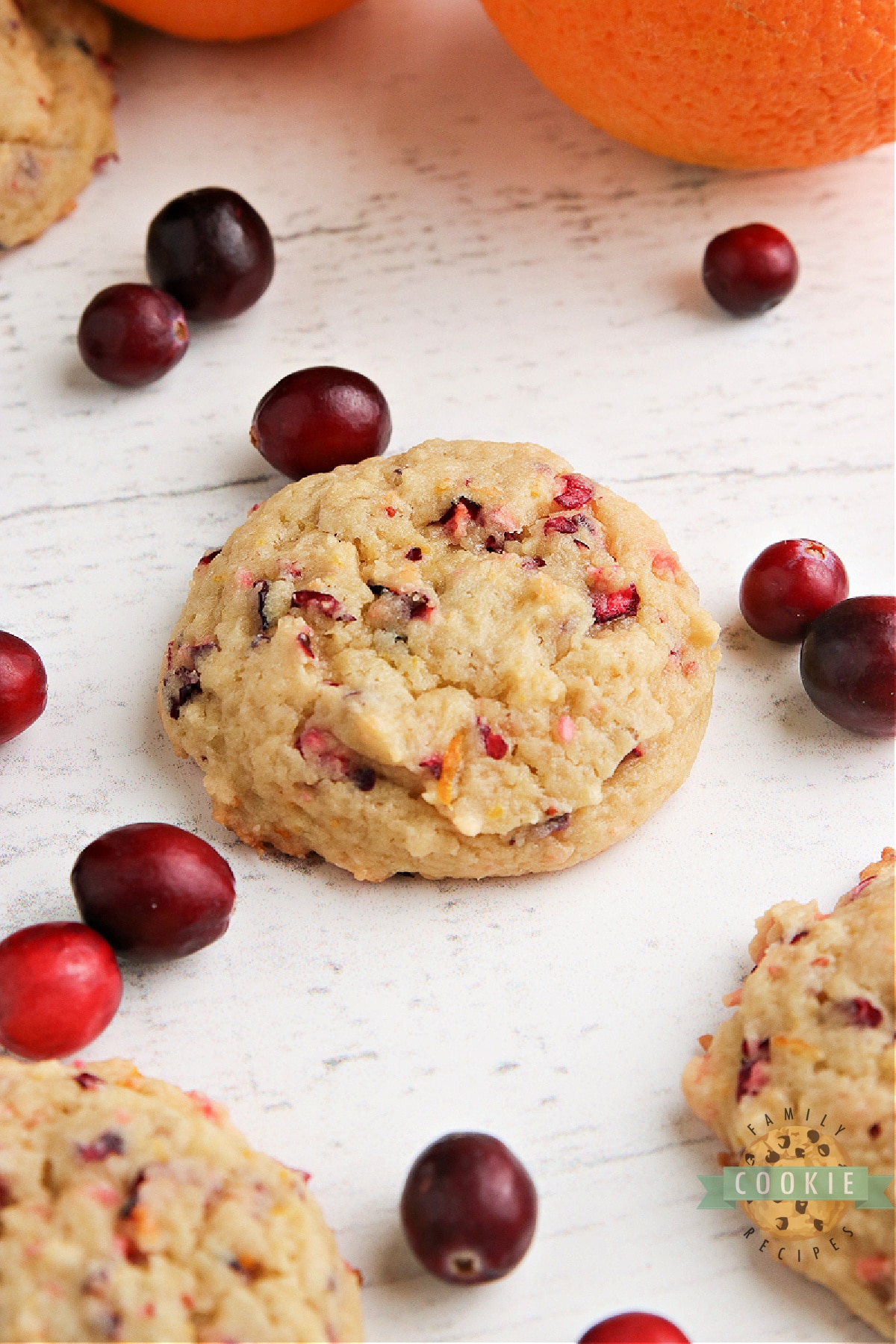 I've been a mom for 16 years now and still don't feel like I know what I'm doing a great majority of the time. But every once in a while, I feel like I have an idea that is pretty brilliant. My kids have a checklist of a few things that they have to complete every day (clean room, daily job, etc) and a couple of months ago, I decided to add another column to the chart. This last column says, "Read to B" and they have to read my 2 year old at least one book to get their checkmark for the day.
I spent a lot of time reading with all of my other kids and they all learned to read really early as a result – reading is something I am super passionate about! In fact, I think I love reading even more than food! Life is so busy with all the teenagers these days though and I have been feeling bad about not having as much time to read to my youngest. So I've recruited help. The kids get to count it as a chore done for the day (that goes towards how much allowance they receive) and my little one gets 4 older siblings reading with her every day! Way more fun for her to have some variety and I love knowing she is getting all of that reading time in, even if I can't be the one to do it all the time.