Funfetti Halloween Cookies are tasty & spooky treats made colorful with festive sprinkles baked into each cookie. We added pudding mix for texture and color for FUN!
Funfetti Halloween Cookies not only taste delicious, but they're perfectly festive too! Great for Halloween parties and get togethers. The pudding mix addition gives these cookies a soft texture and great flavor. You're welcome to divide the dough into 3 and color each section, or you can just opt for 1 color and make things a bit simpler. Either way it's fun! The sprinkles add a nice pop of color too.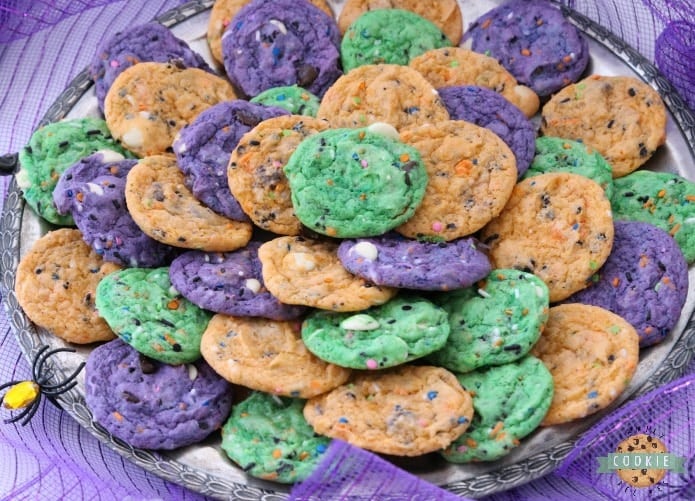 Funfetti Halloween Cookies
1/2 cup butter, softened
1 cup granulated sugar
1 egg
1/2 cup vanilla yogurt
3.4 oz package vanilla or white chocolate instant pudding mix
2 TBSP milk
2 cups flour
1/2 teaspoon baking soda
1/2 teaspoon salt
2 cups semi sweet & white chocolate chips, combined
1/2 cup Halloween themed sprinkles
orange, green and/or purple food coloring
Preheat your oven to 375 degrees F and prepare baking sheets by lining with parchment paper.
Combine flour, baking soda and salt, then set aside.
Combine butter and sugar and mix with an electric mixer.  Add the egg, yogurt, dry pudding mix, then mix together until smooth.
Pour dry ingredients into the mixing bowl with butter mixture and mix slowly until incorporated.
Divide dough into 3 sections. Add drops of color to each section as well as a few tablespoons of sprinkles and 2/3 cups of the chocolate chips. Stir gently but thoroughly, so that color is even and sprinkles are well distributed.
Scoop rounded tablespoonfuls of cookie dough onto parchment lined baking pan.Bake at 350 degrees F for 10 minutes. Let Funfetti Halloween Cookies cool for several minutes on the cookie sheet before transferring to a cooling rack.
After you try these Halloween Funfetti Cookies try a few of our other favorite holiday cookies: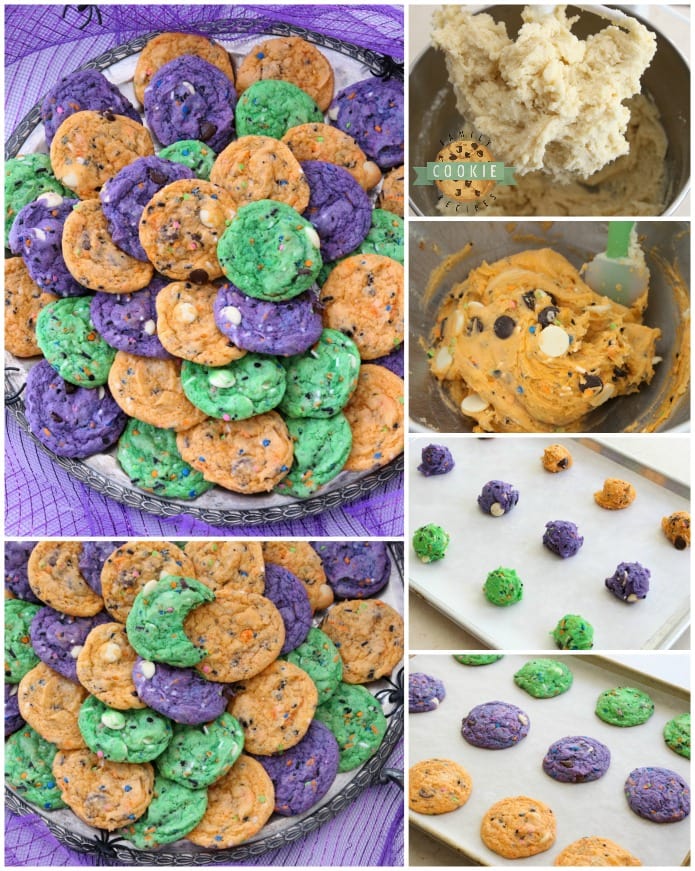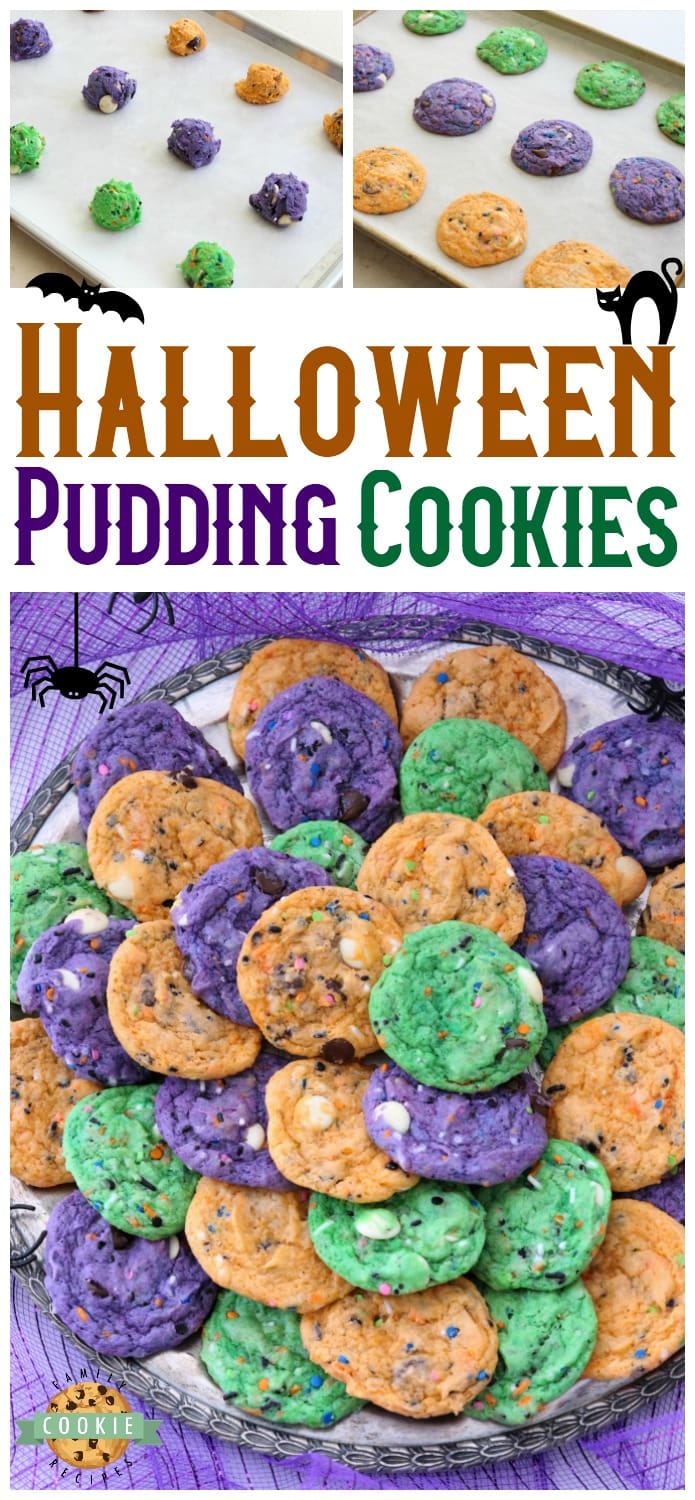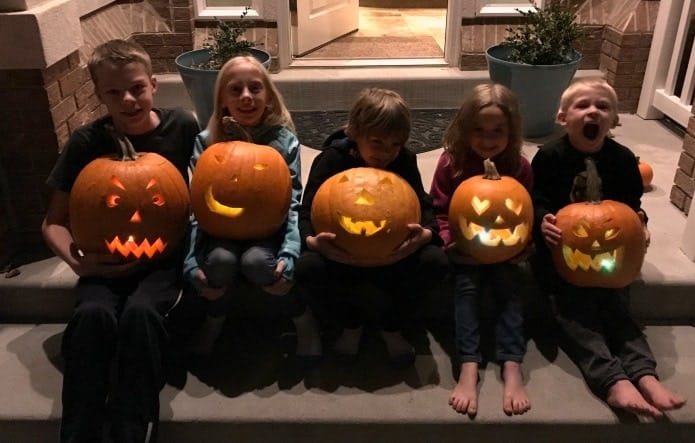 You haven't really carved pumpkins unless you've carved 50+ pounds of pumpkin in under 2 hours. Seriously. My husband and I have to gear up for this event. We give each other pep talks and anytime, I repeat, ANYTIME I see a contraption that promises to make pumpkin carving easier, I buy it. No questions asked. We've been able to make this process go much more smoothly over the years. Thank heavens we're not afraid of using power tools.