Caramel Apple Snickerdoodles combine the taste of your favorite cinnamon/sugar cookie with the deliciousness of chewy caramel and fresh apples too!
Caramel Apple Snickerdoodles came about as I was trying to come up with a fun fall twist on one of my favorite cookie recipes. The snickerdoodles are fabulous on their own, but add the apples and caramel and these cookies become absolutely unbelievable. I wish I could explain how good these are, but you will just have to try this recipe so you can discover the goodness for yourselves.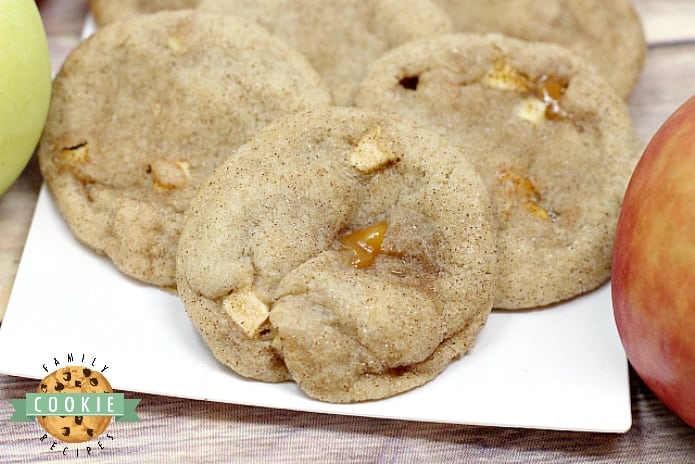 CARAMEL APPLE SNICKERDOODLES
1 cup unsalted butter, softened to room temperature
1 1/3 cup sugar
1 egg
2 tsp vanilla
3 cups flour
2 tsp cream of tartar
1 tsp baking soda
2 1/2 tsp cinnamon
1/2 tsp salt
1 cup peeled and finely diced apples
30 Werther's Soft Caramels (you will need two 4.5 oz bags)
TOPPING
1/4 cup sugar
1 tsp cinnamon
Make the topping by mixing the sugar and cinnamon together. Set aside.
Cream the butter and sugar together until fluffy (1-2 minutes) with an electric mixer. Mix in the egg and vanilla and set aside.
In another bowl, whisk together the flour, cream of tartar, baking soda, cinnamon and salt. Slowly add the dry ingredients to the wet ingredients and mix together on low until well combined.
Stir in the apples until well combined.
Using a cookie scoop, scoop out the dough and flatten it a little bit with your fingers. Flatten one of the caramels a little and place on top of the dough. Then mold the dough around the caramel and roll into a ball.
Place each ball of dough into the topping mixture and roll around until well coated. Place the cookie dough balls onto a greased cookie sheet. Bake at 350 for about 10-11 minutes or until the cookies are very lightly browned. Cool for at least 15-20 minutes on the baking sheets before you try to move them to a wire rack so that the cookies don't fall apart! Or you can eat them warm with a spoon. And some vanilla ice cream. 😉
After you try these Caramel Apple Snickerdoodles try our other favorite Snickerdoodle recipes: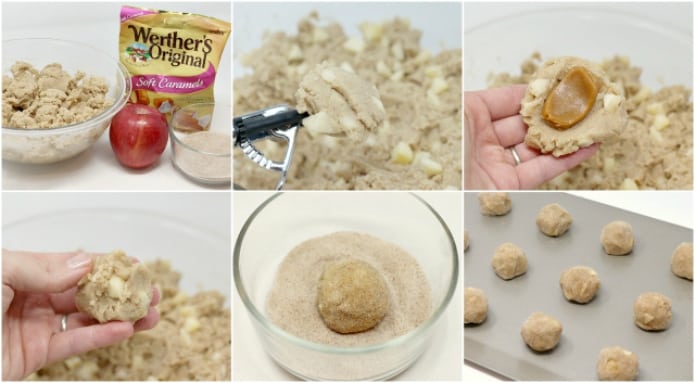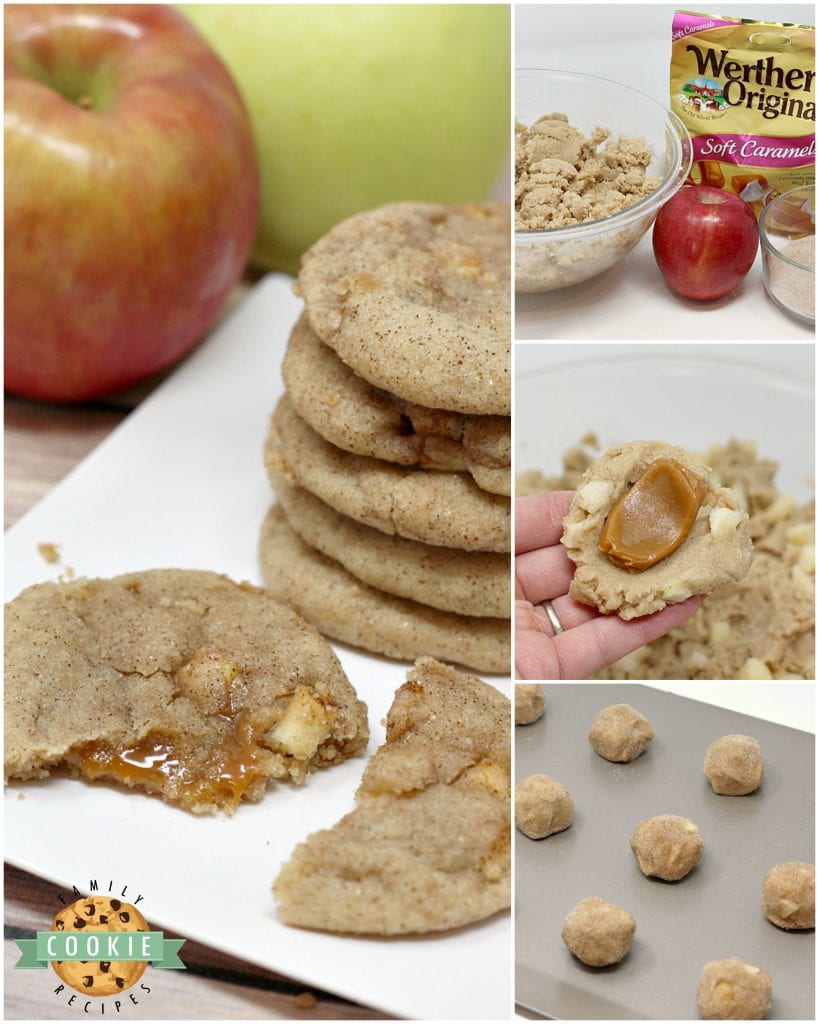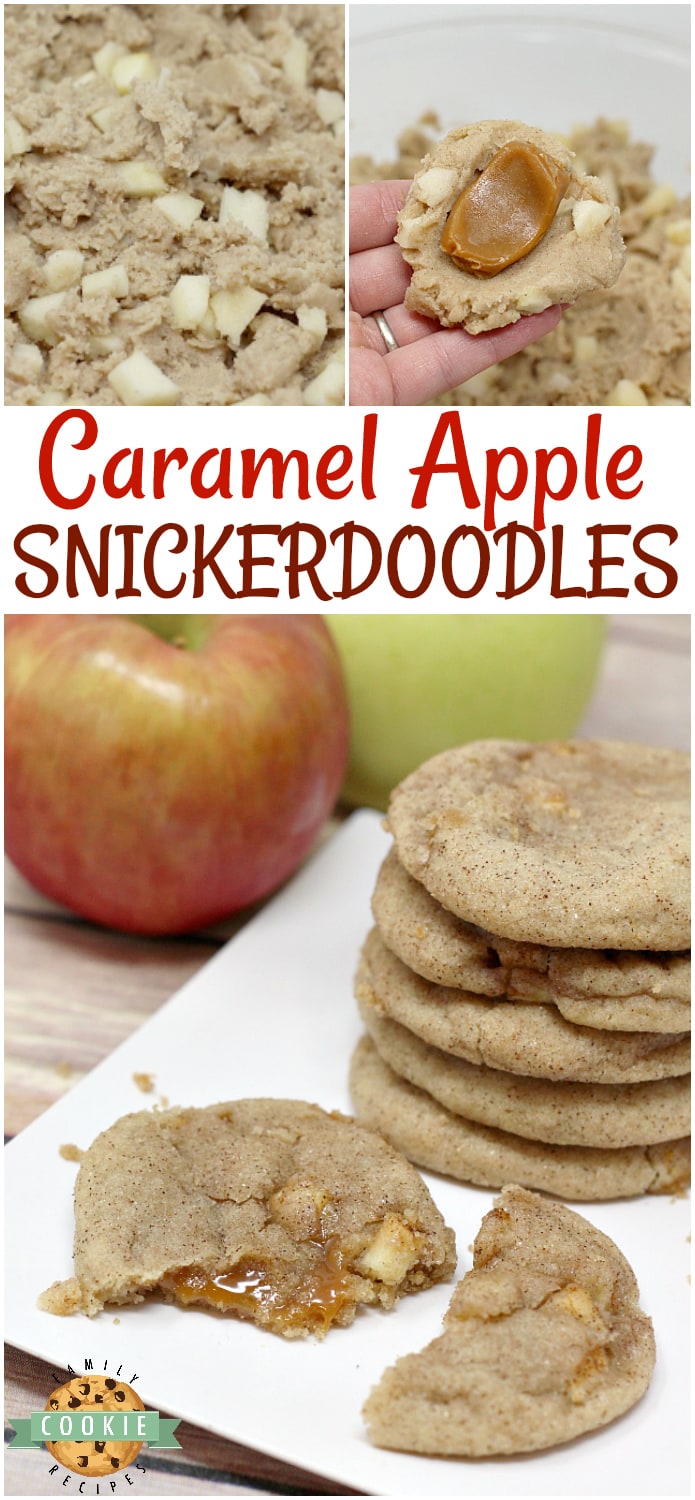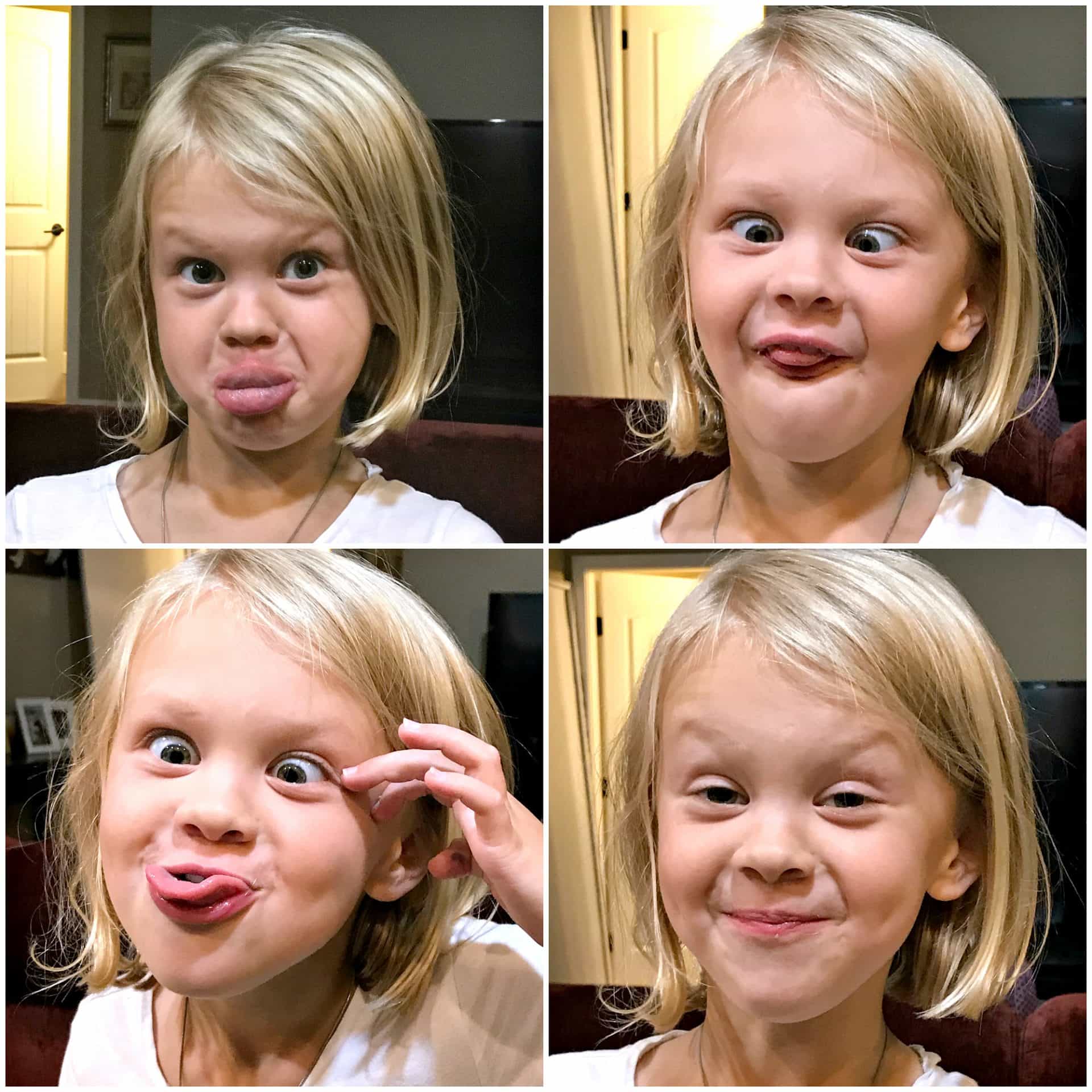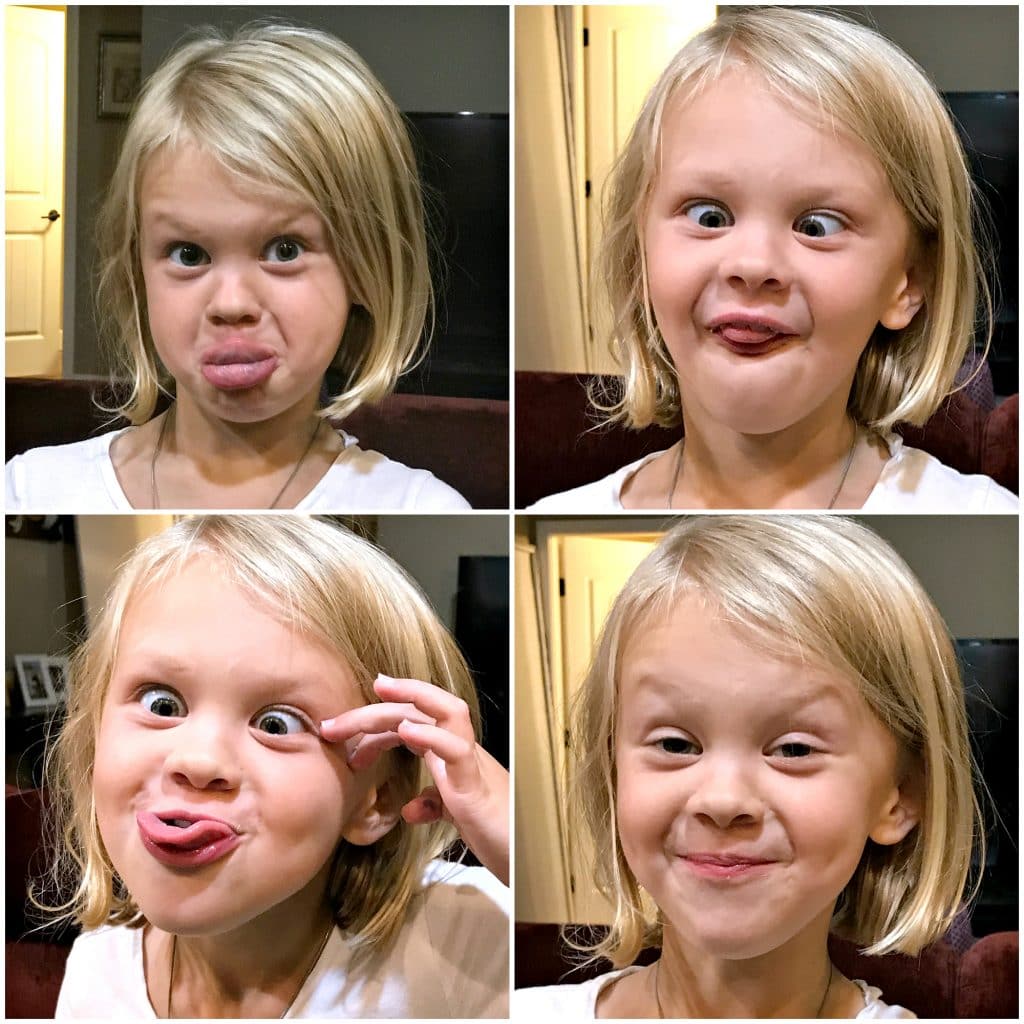 M is my third child and she has the most interesting personality. She can be the sweetest thing one minute and extremely stubborn and sassy the next. Since she was a baby, she has been entertaining our family with her sense of humor – she's a completely goofball and has the faces to prove it!