Pumpkin Snickerdoodles are soft, chewy and packed with pumpkin flavor! These delicious pumpkin cookies are rolled in cinnamon and sugar – one of my favorite fall cookie recipes!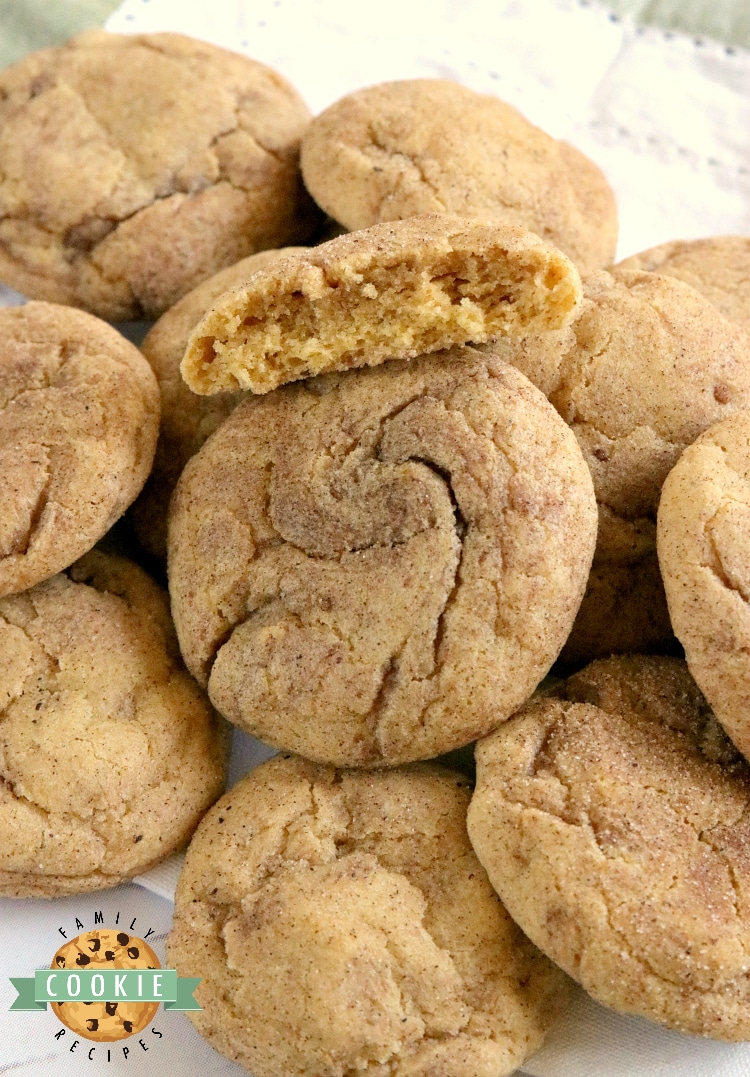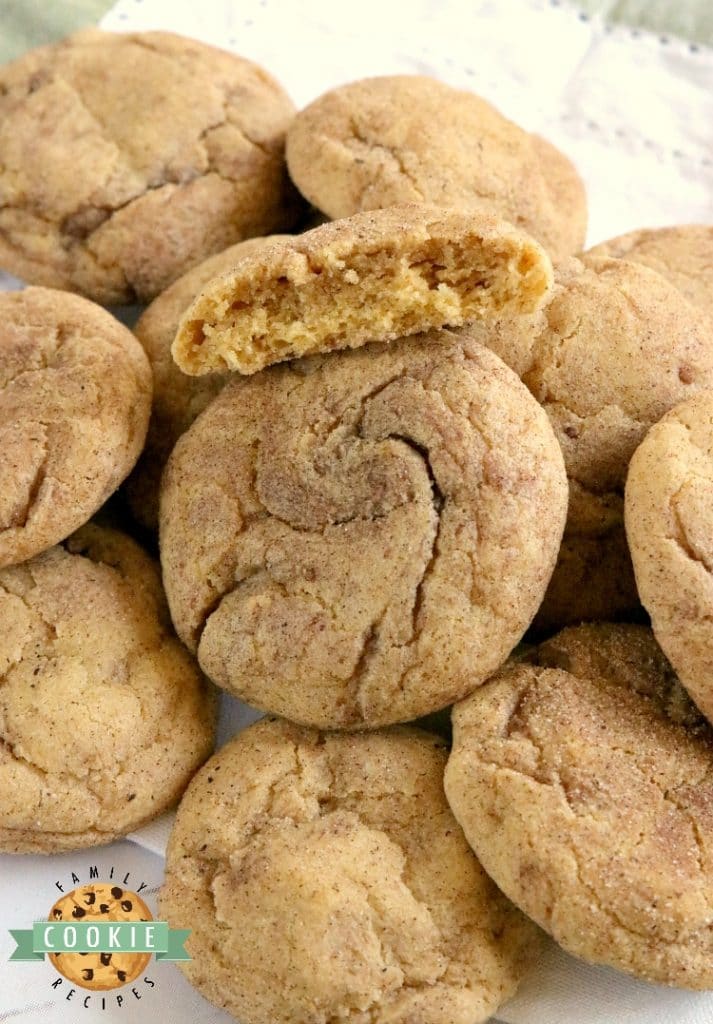 Pumpkin Snickerdoodles are my new favorite cookie. I love snickerdoodles, but I also love pumpkin so the combination of those two things is absolute perfection. I'll be eating them from now until Thanksgiving. On a fairly regular basis!
This Pumpkin Snickerdoodle recipe is simple and there is no chilling required, so you can be eating those cookies pretty quickly after you start mixing everything together. All of the ingredients are very basic, but a little bit of pumpkin and pumpkin pie spice add the most delicious flavor to a classic snickerdoodle cookie recipe.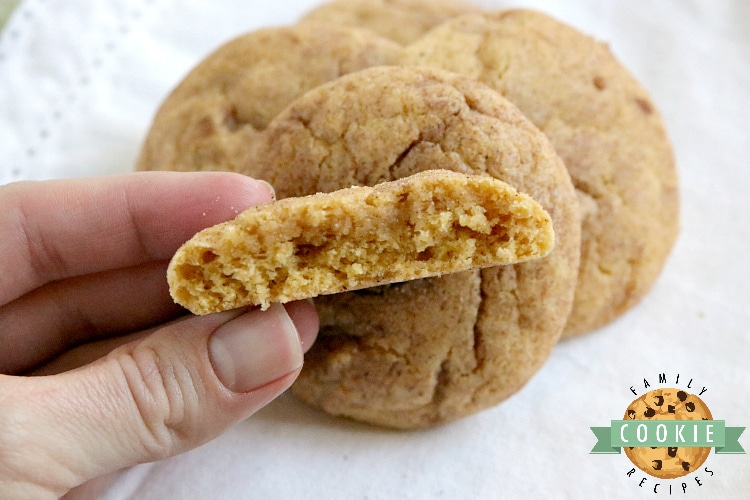 Ingredients in Pumpkin Snickerdoodles
Flour – All purpose flour works best in these cookies, although cake flour does work also.
Pumpkin Pie Spice – A delicious spice blend made of cinnamon, nutmeg, ginger and cloves that is really easy to find in most grocery stores, especially in the fall!
Cream of tartar – A common spice that is often found in cookies. Helps to give these cookie bars the perfect consistency.
Baking soda – This acts as the leavening agent in the cookies, so make sure it isn't old or expired.
Salt– Only 1/2 tsp is needed, so you could probably even leave it out without too much of a taste difference, but even a little bit of salt can really make all of the other flavors pop even more.
Butter – Make sure the butter is softened to room temperature before mixing with the sugars.
Sugar – Granulated sugar works perfectly for this recipe.
Egg – One egg will help to bind all of the other ingredients together.
Pumpkin – I just use pumpkin puree straight out of the can, but if you have homemade pumpkin puree, that should work great too!
Vanilla extract – The higher the quality of the vanilla, the better.
Sugar and cinnamon – You will need sugar and cinnamon mixed together to coat the cookie dough balls before baking. This is what makes a snickerdoodle a snickerdoodle, so don't skip this step!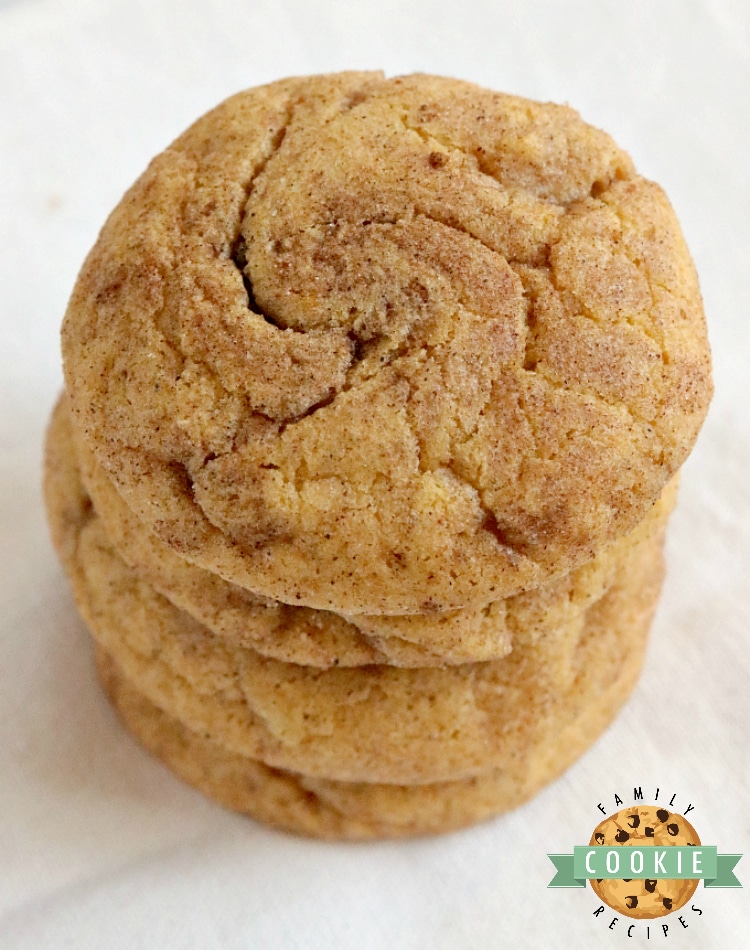 How to make Pumpkin Snickerdoodles
Preheat the oven to 350°.
In a mixing bowl, combine the flour, pumpkin pie spice, cream of tartar, baking soda and salt. Stir until well mixed.
In another bowl, cream together the butter and sugar until light and fluffy (about 2-3 minutes). Add the egg, pumpkin and vanilla and continue to mix until well combined.
Add the dry ingredients to the wet ones and mix just until combined.
Scoop the dough with a cookie scoop and then roll into balls with your hands.
Mix the cinnamon and sugar together in a small bowl and then dip each cookie dough ball into the cinnamon-sugar mixture, rolling around until well coated all the way around.
Place the cookies onto a well-greased cookie sheet or one lined with a silicone baking mat. Bake the cookies for 10-12 minutes – the tops should barely start to crack but the centers should look set.
Cool the cookies on the baking sheets for a few minutes and then move them to wire racks to cool completely.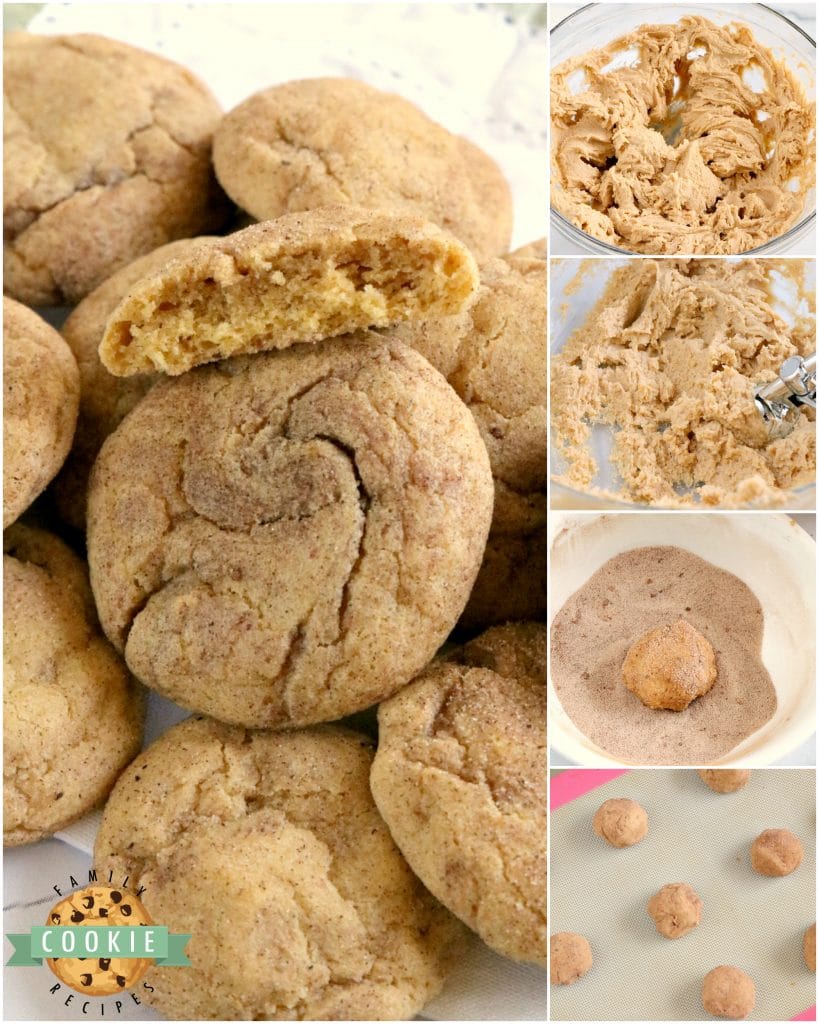 Tips for amazing Pumpkin Snickerdoodle Cookies
Make sure that you have enough flour in the dough. If the dough is too sticky, you may need to add a little bit of flour. The dough in this recipe is slightly sticky and may stick to your fingers slightly as you are rolling the balls, but if they are impossible to shape into balls, add a little bit more flour.
Do not melt the butter! The butter needs to be softened (at room temperature), but using melted butter will ruin these cookies.
Spend a little extra time when you mix the butter and sugars. Creaming them together for 2-3 minutes will improve the consistency of your cookies.
Preheat the oven. This will help your cookies turn out right every time!
Use a cookie scoop! If you want all your cookies to be perfectly shaped and have them all be the same size, a cookie scoop is the way to go.
Use parchment paper or a silicone baking mat. Doing this will make it really easy to remove the cookies from your cookie sheet so that you don't have to scrape them off the pan – they will just slide right off in perfect shape!
Don't overbake the cookies – when I take mine out of the oven, they still look slightly underbaked but they will continue to bake on the cookie sheet for a couple more minutes so that's ok!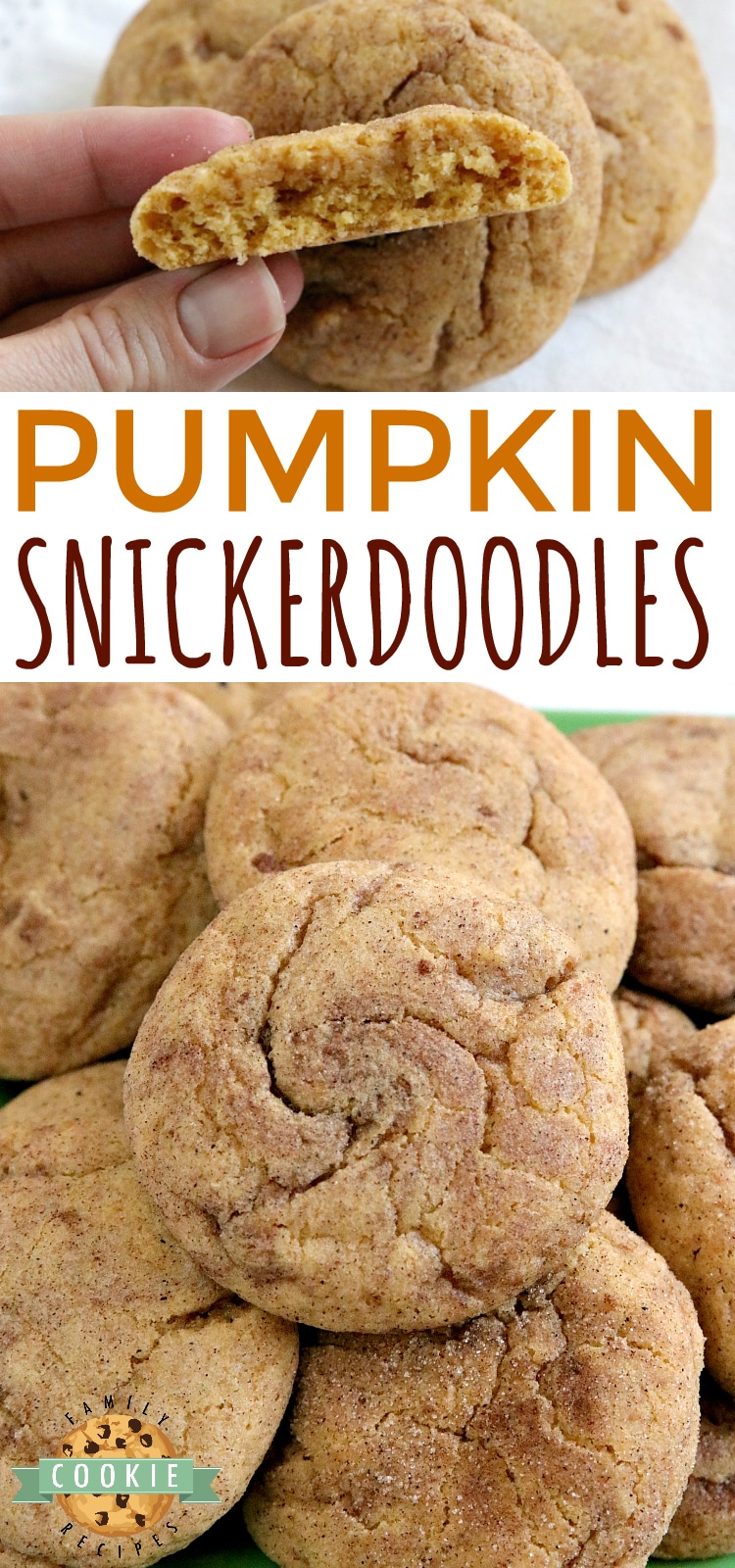 Other fall cookie recipes that we love!


Nothing cuter than a chubby baby in a swimsuit! This little one loves water and it was so fun to watch her experience swimming this summer. We got in lots of pool time and she loved every minute of it.