Salted Caramel Brownie Cookies are an indulgent cookie recipe loaded with chocolate & caramel! Salty sweet perfection in a wonderful homemade cookie recipe that everyone loves!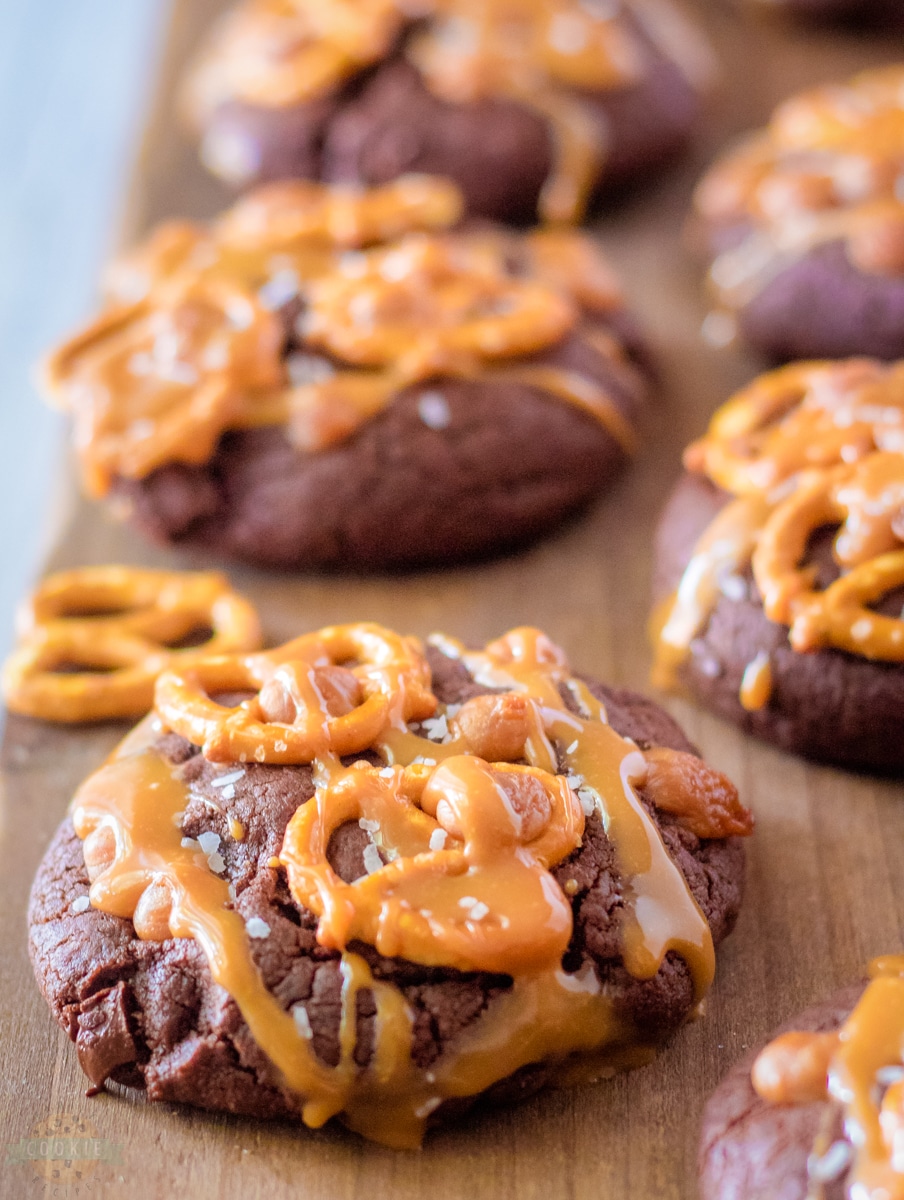 Topped with a caramel drizzle and pretzel pieces every caramel brownie cookie is packed with a salty crunch that works well with the chewy chocolate. These cookies are easy to make and even easier to devour as you won't be able to stop yourself from eating a few per sitting.
Salted brownie cookies
Made with caramel bits, crunchy pretzels, and then given a caramel drizzle on top, every bite is a perfect blend of chewy, crunchy, sweet, caramel, and salty. This is the BEST salted caramel brownie recipe for cookies and one you won't soon forget. My favorite part is that the cookie dough comes together in one bowl and can be easily mixed with a spoon and whisk.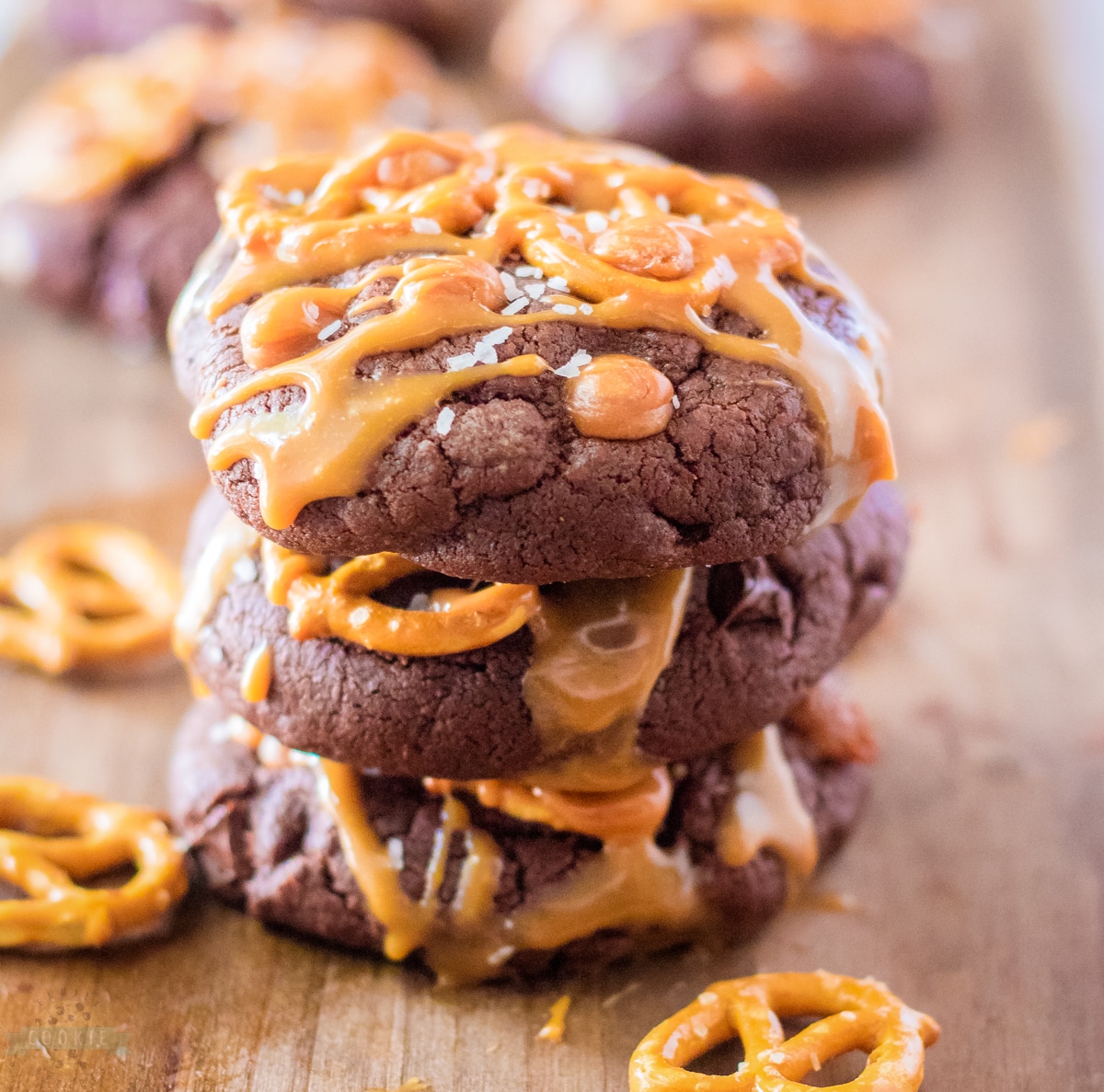 Caramel Brownie Cookies Ingredients
-Cocoa powder: For a nice and rich chocolate taste use 1/2 cup unsweetened cocoa powder in the dough.
-Sugar: Add in 1 cup of granulated sugar for sweetness and chewy edges.
-Butter: To get a richer taste and flavor we use 1/2 cup of melted butter.
-Oil: Toss in 3 tablespoons of vegetable oil for some added fats.
-Egg: Using 1 egg will help to bind the dough together well.
-Vanilla: Adding 1 teaspoon of vanilla extract will enhance the flavors in our cookies well.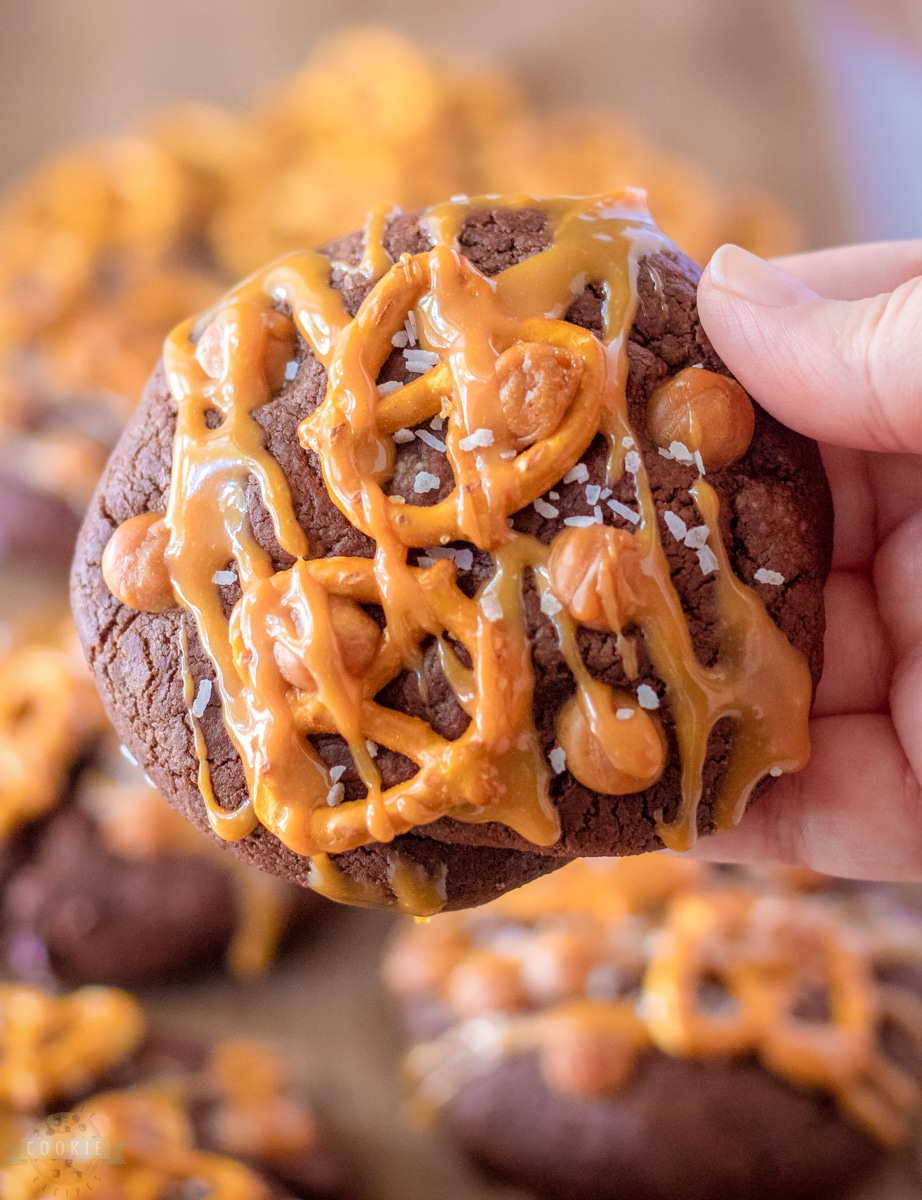 -Flour: The base of this cookie dough recipe is 1 1/3 cups of all-purpose flour.
-Baking powder: We need 1/2 teaspoon of baking powder to be our leavening agent.
-Salt: This is a natural flavor enhancer so adding 1/2 teaspoon of salt will make our cookies taste great.
-Chocolate chips: We want to use 1/4 cup of semi-sweet chocolate chips for a richer chocolate taste.
-Caramel bits: We need 1 1/2 cup of caramel baking bits for a wonderful caramel flavor in every bite.
-Heavy cream: 2 tablespoons of heavy cream will go towards our glaze recipe.
-Pretzels: Giving us a salty crunch is a handful of pretzels twists.
-Kosher salt: You will want this for sprinkling on top of the cookies.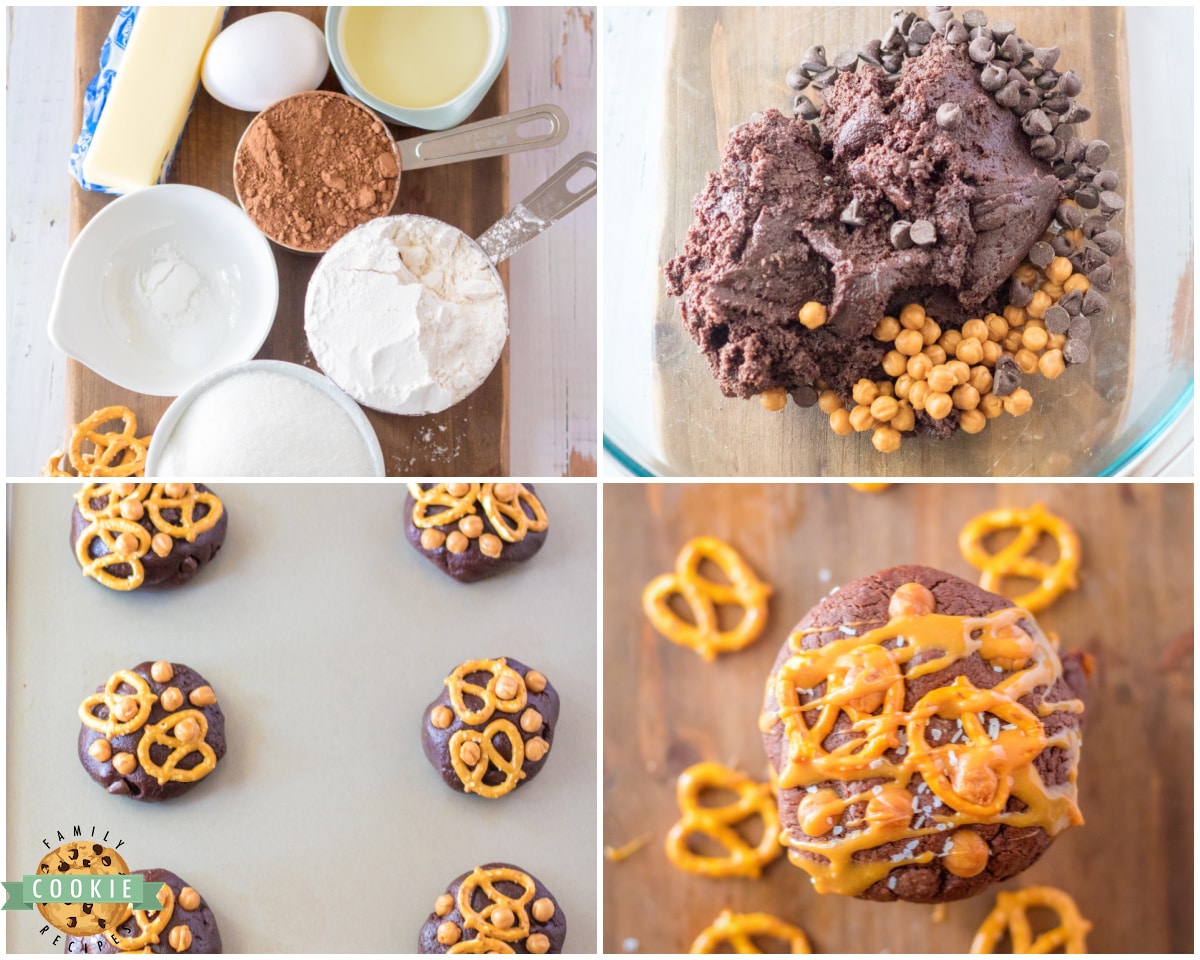 How to make salted caramel brownie cookies
Preheat your oven to 350 degrees F.
Combine the cocoa powder, granulated sugar, butter, and oil in a large mixing bowl.
Whisk in the egg and vanilla until combined.
Use a wooden spoon to stir the flour, baking powder, and salt into the mixture.
Stir in ¼ cup of chocolate chips and ¼ cup of the caramel bits to the dough.
Use a 2 tablespoon rounded cookie scoop to roll out the dough and place it evenly on a baking sheet.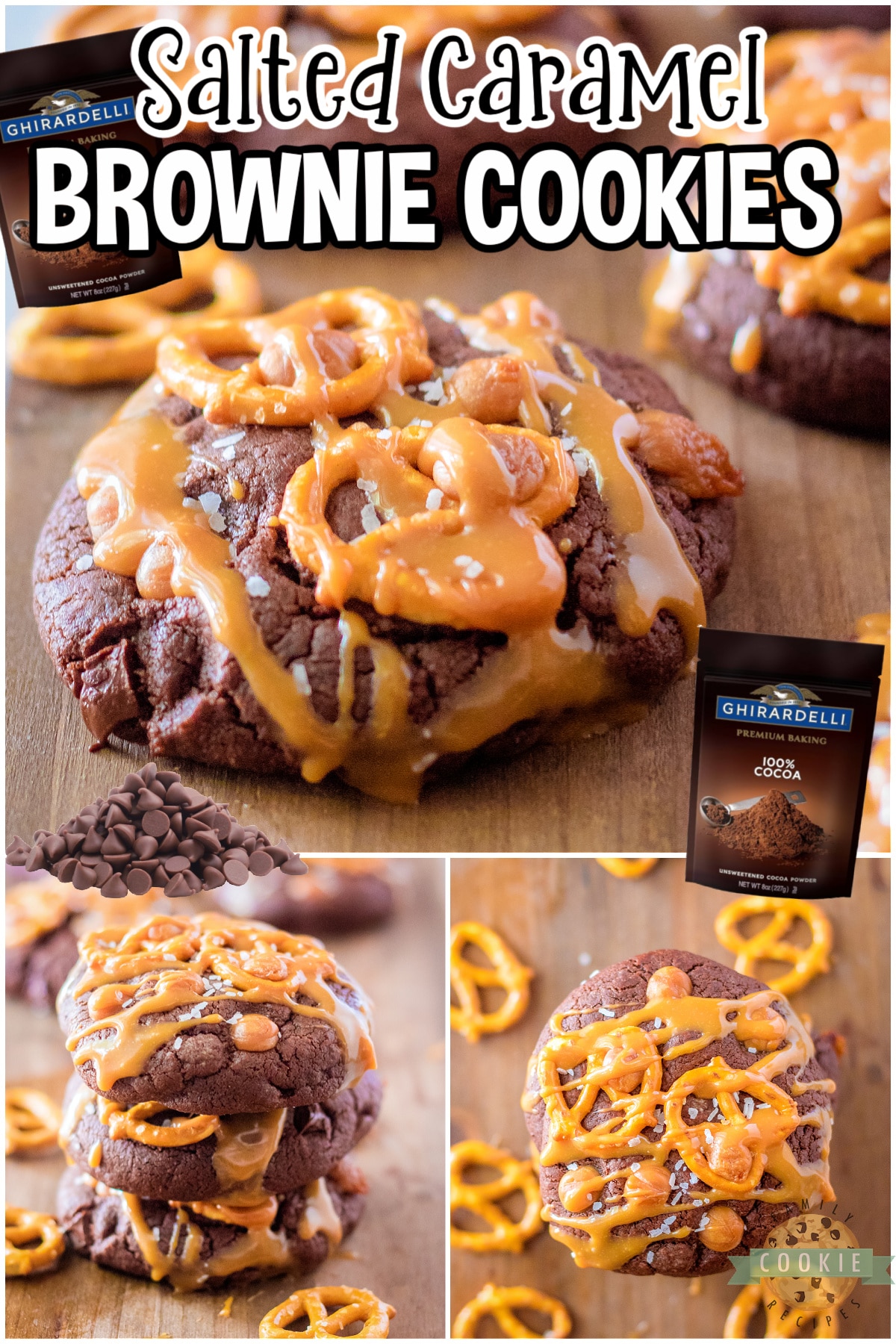 Press down on the dough balls slightly.
Add more caramel bits and some pretzels to the top of each one.
Bake in the oven for 12 minutes.
In a small microwave bowl, add your heavy cream and the remaining caramel bits. Heat in the microwave in 30-second intervals until melted and smooth.
Let the cookies rest on the baking sheet for 5 minutes before transferring to a wire rack to cool completely.
Drizzle the melted caramel over the tops of the cookies and sprinkle with some kosher salt before eating. Enjoy!
How to store salted brownie cookies
Keep these cookies stored in an airtight container at room temperature or in the fridge. I recommend keeping a layer of wax paper or parchment paper between cookie layers to prevent sticking.
How long do salted caramel brownie cookies last?
I'd expect these cookies to last for about 3-5 days and still taste great. The hardest part is that the age of the cookie, the pretzels on top become a bit stale so you'll want to enjoy them when they are most fresh for the best texture and flavor experiences.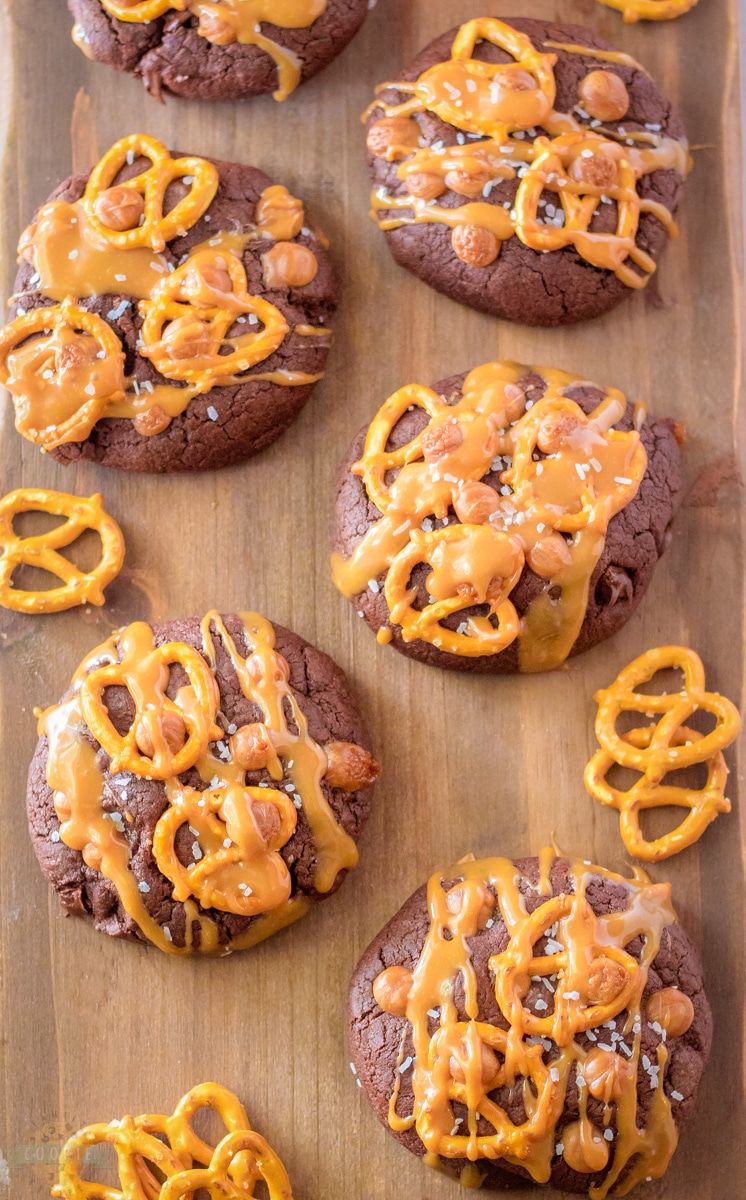 More Brownie Cookie Recipes To Try
Need More Chocolate Caramel Cookies? We've Got you Covered


I look at some pictures and remember the event like it was just a few days ago! This is one of those times. We drove to the mountains and just had this really fun nature walk together. Time goes by fast- these kids are all so much bigger now!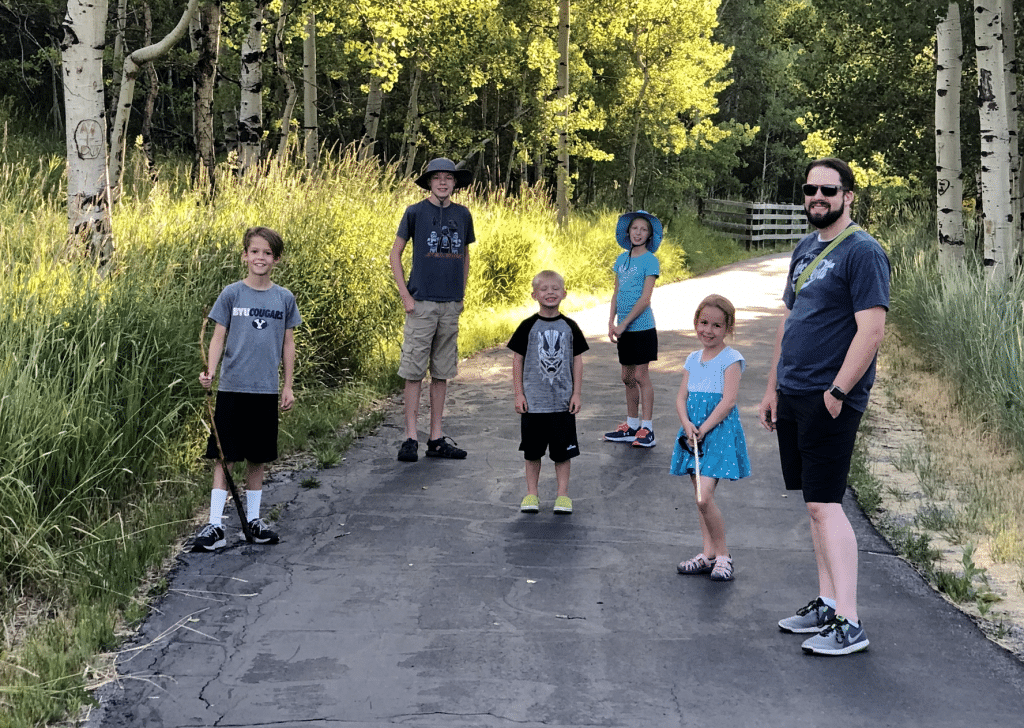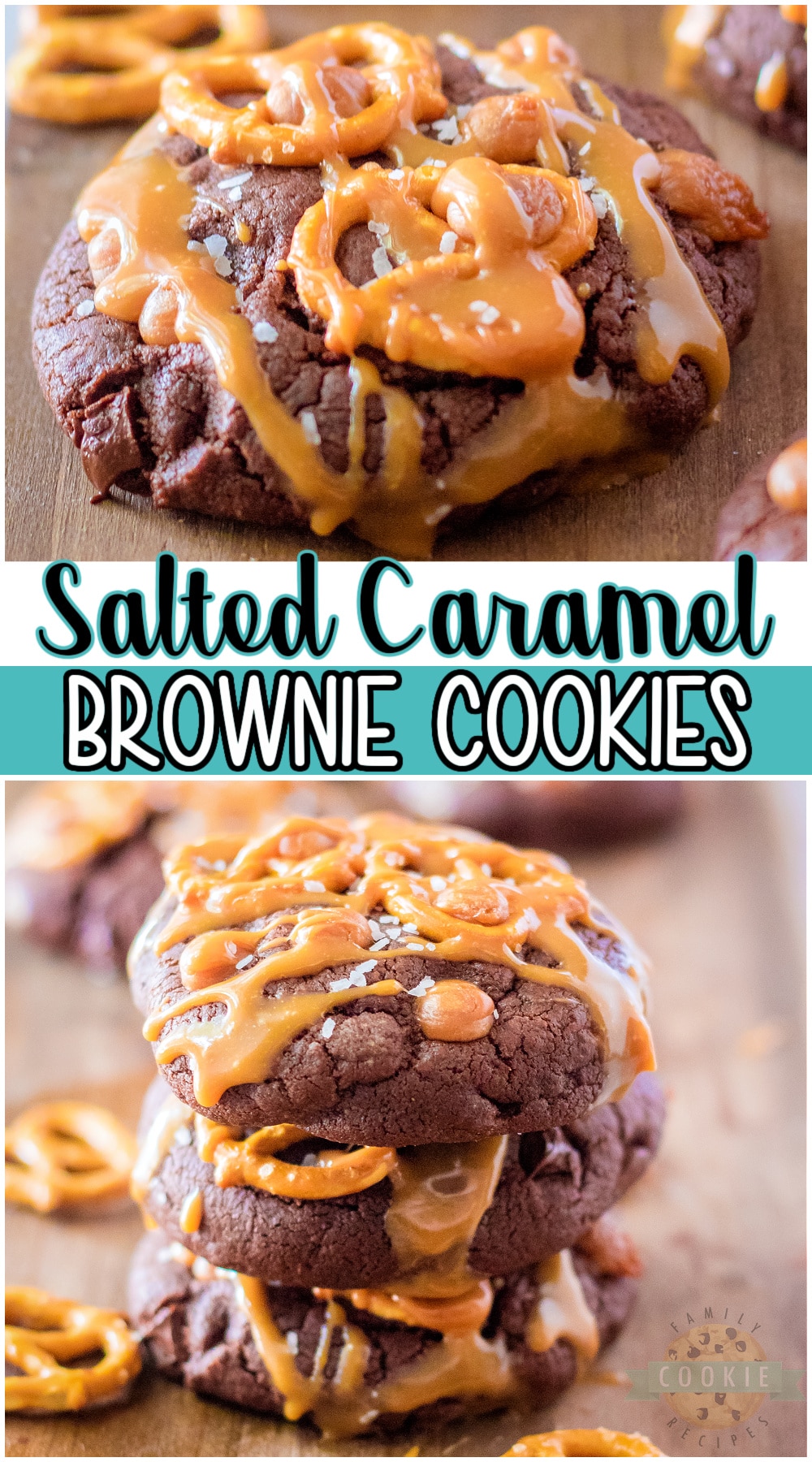 Salted Caramel Brownie Cookies are an indulgent cookie recipe loaded with chocolate & caramel! Salty sweet perfection in a wonderful homemade cookie recipe that everyone loves!