Caramel Brownie Cookies made with a brownie mix & stuffed with buttery soft caramels. Big, indulgent chocolate cookies with great flavors, especially with a sprinkle of sea salt on top!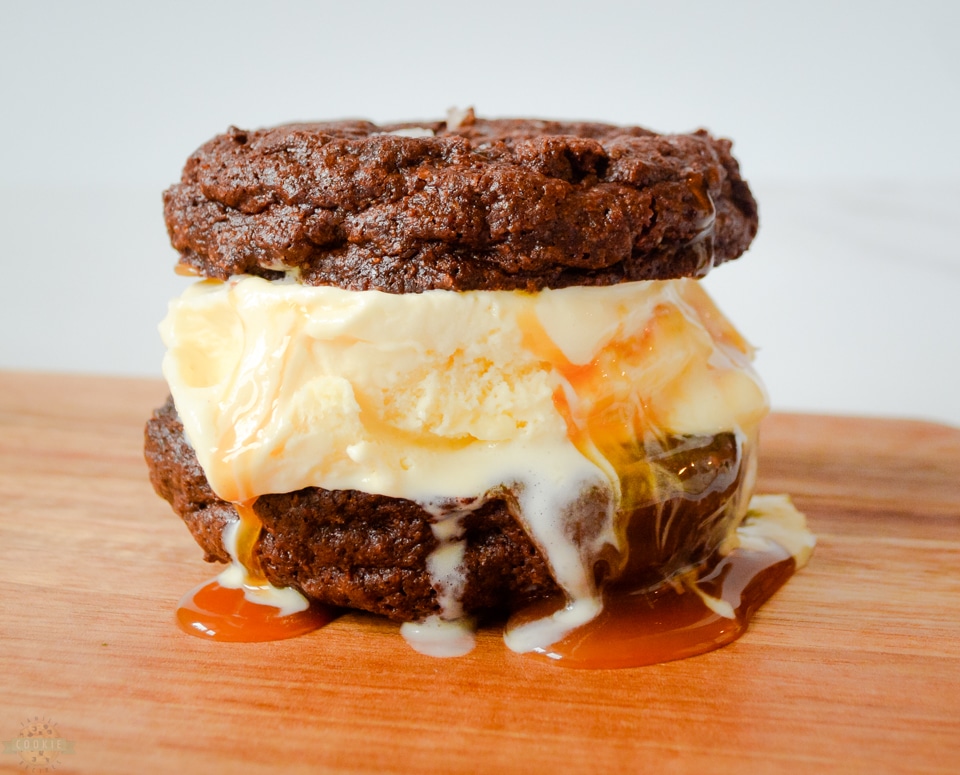 Is there any better flavor combination than salted caramel and chocolate? If there is, I have yet to find it. With this easy cookie recipe, we are bringing those mouth-watering flavors to every cookie and having fun while doing it. This recipe is simple and easy to make which means that the process from prep to table one you'll definitely enjoy.
What are caramel brownie cookies?
They are easy brownie mix cookies, (meaning that we take a box of your favorite brownie mix and convert them into chewy chocolate cookies). After the dough is prepared, we insert little squares of caramel into the center of each dough ball so that when they bake we get a gooey melted caramel center, like a hidden surprise. While the flakey sea salt on top is optional, I highly recommend it for a full-flavor experience.
Caramel brownie cookie ingredients
-Brownie mix: We need a box of brownie mix (just the dry stuff). An 18-ounce box is a perfect size.
-Flour: Adding ¼ cup of all-purpose flour to the dough will help to give it the perfect consistency needed.
-Eggs: We need 2 large eggs to help bind the cookie dough together.
-Butter: 1 stick of melted butter (½ cup) will make our cookies taste rich and wonderful.
-Caramels: We need 8 soft caramel candies. I recommend using Werther's Soft Caramels.
-Flakey Sea Salt: An optional topping for the cookies to help enhance the flavors and make the cookies taste and look completely irresistible.
How to make caramel stuffed brownie cookies
Preheat your oven to 350 degrees F and line 2 baking sheets with parchment paper. Set aside.
In a large mixing bowl, combine the brownie mix with flour using a rubber spatula.
Add in the eggs and melted butter and mix well. The dough will look a little wetter than normal cookie dough.
Scoop the dough out into 3 tablespoon-sized balls and roll them nicely before pressing a hole into the center of each ball and placing a caramel square into the indent. Cover with the cookie dough to hide it completely.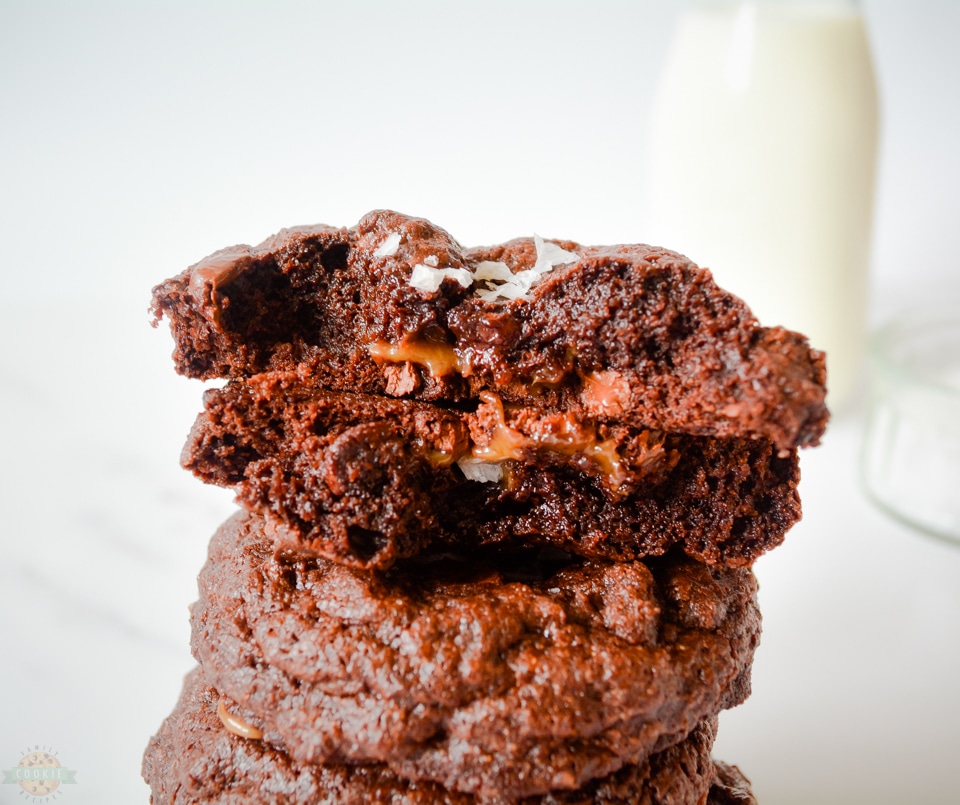 Place the dough balls onto the prepared baking sheet giving them about 3 inches of space between each ball.
Place the baking sheets in the freezer for 20 minutes.
Bake the cookies in the oven for 15-17 minutes, but watch carefully as they can overbake. Overbaked cookies will be hard and unpleasant. You want the cookies to look a little loose on top, but not be wet. Remember to scrape any melted caramel off of the pans before they harden too.
If desired, sprinkle the tops of the cookies with flakey sea salt.
Let the cookies cool on the baking sheets for 5 minutes before transferring to a wire cooling rack. You can choose to eat them warm or let them cool before enjoying them. Enjoy!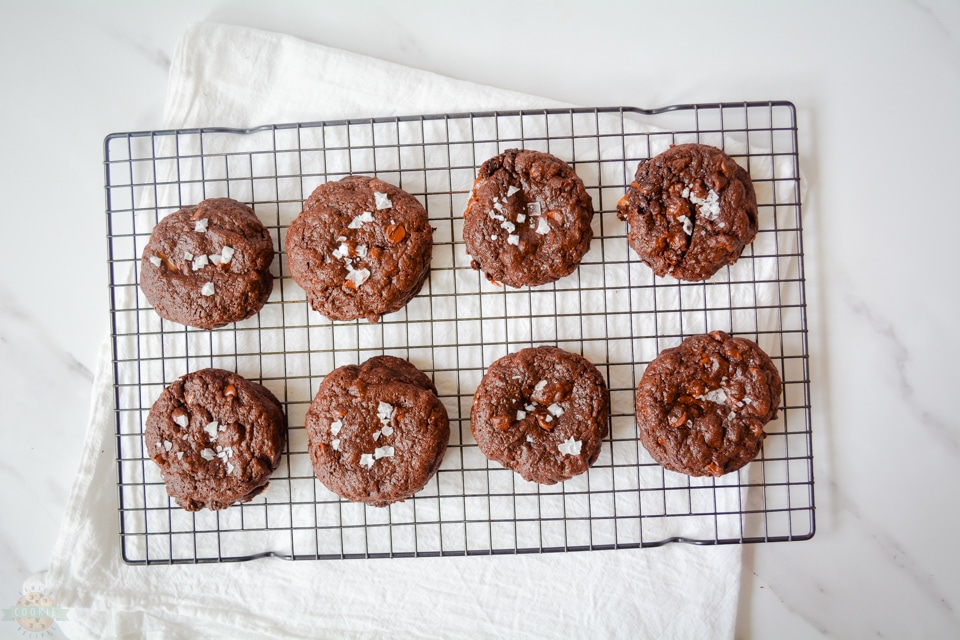 Can I use a hard caramel for my cookie centers?
Yes, you could use a harder caramel piece if truly desired but please keep in mind the results will not be the same. These softer caramel squares will give you a nice warm melty center but the harder caramels will not melt and will remain pretty hard and chewy. If you cannot find a soft caramel to use, Rolos and Milk Duds can have a similar end result.
Where can I find Sea Salt Flakes?
You may be able to find this near the other salts in your local grocery store's baking aisle. If you have no luck finding them in person check online at retailers like Amazon. I find great deals on flakey sea salt when looking at Amazon, one box also lasts a pretty long time so it's a well worth it investment for multiple recipes both now and in the future.
More Cookie Recipes like these Caramel Brownie Cookies


This cute teenager wasn't thrilled with my taking her picture, but I'm the Mom, so I get to take pictures when I want! She got up early and made the whole family waffles for breakfast! WHAT?! That's not teenager behavior at all!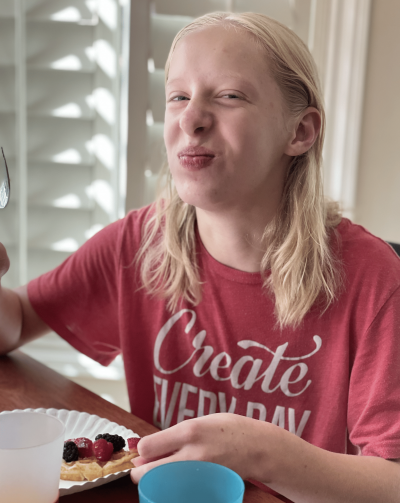 I love it. So I had to document it. That is all!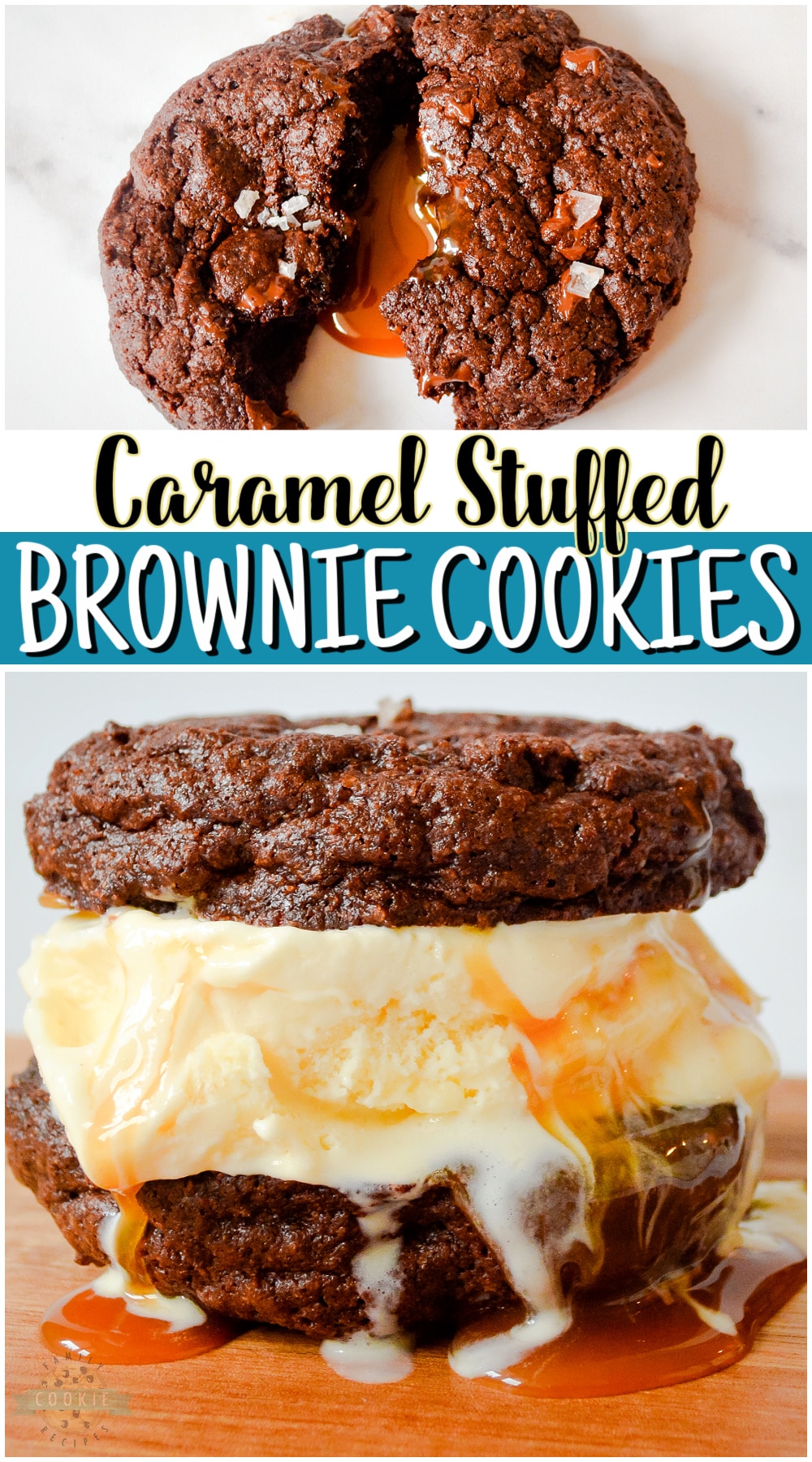 Caramel Brownie Cookies made with a brownie mix & stuffed with buttery soft caramels. Big, indulgent chocolate cookies with great flavors, especially with a sprinkle of sea salt on top!