Apple Cinnamon Scookies are a wonderful combination of a scone and cookie, two amazing treats in one! With this cinnamon scone recipe, it is cookie meets scone in a delightful blend of buttery dough and warm spices!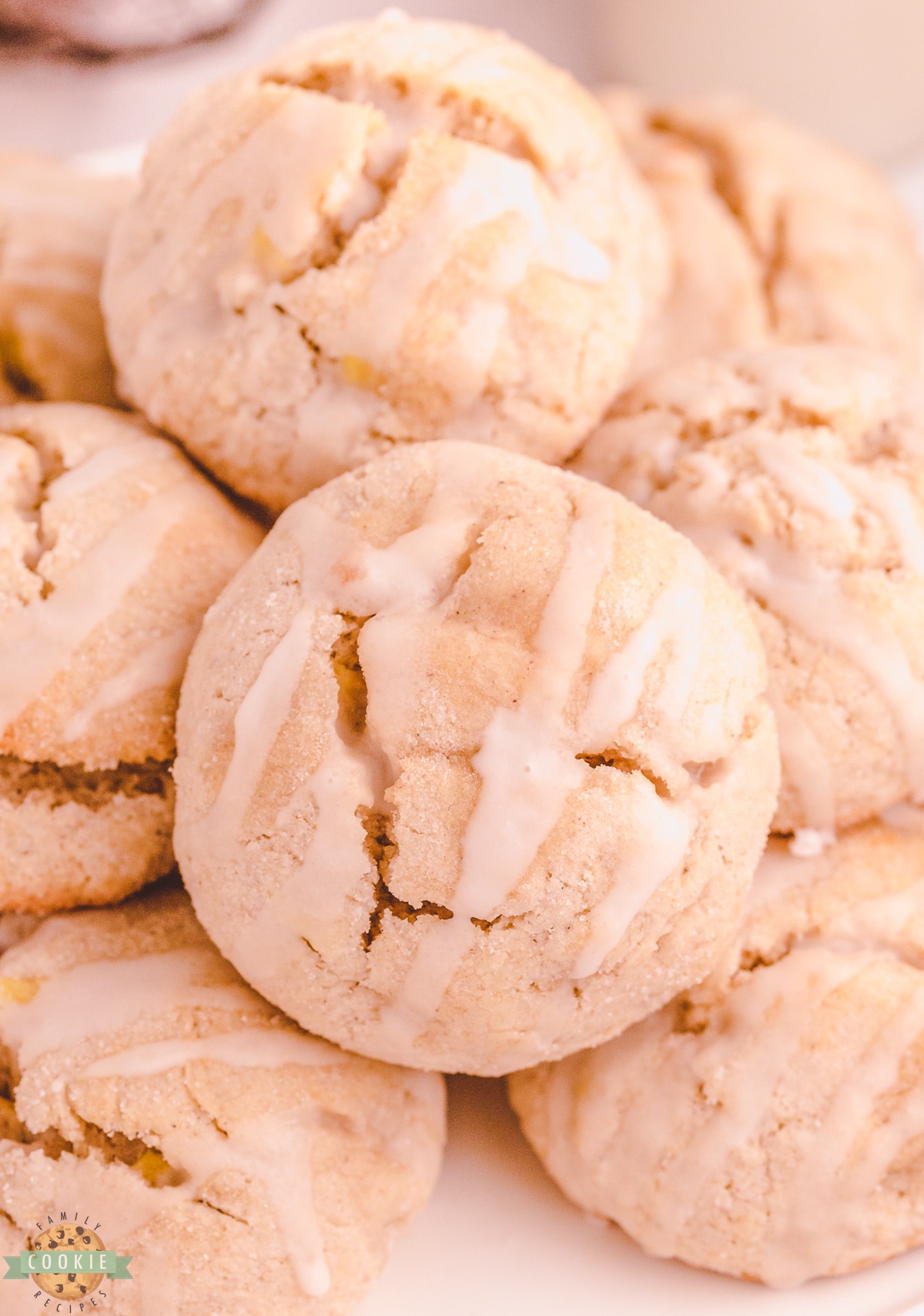 These apple cinnamon scones are a fun variation on a beloved treat, with an addition of a sweet vanilla glaze on top. Making this cinnamon cookie recipe is so simple, most of the ingredients are most likely already in your kitchen!
What is an Apple Cinnamon Scookie?
You are in for a treat with this delicious recipe! You probably have never heard of a scookie, that is because we just made it up. If a scone and a cookie had a baby, they would create this scookie. We could not decide if we loved a cookie or scone more, so we created this incredible combination of the two. Both treats are great on their own, but together they are absolutely sensational. These scookies are soft, chewy and the way the house smells while they are baking is simply heavenly too. Give them a try today and see just how amazing they taste!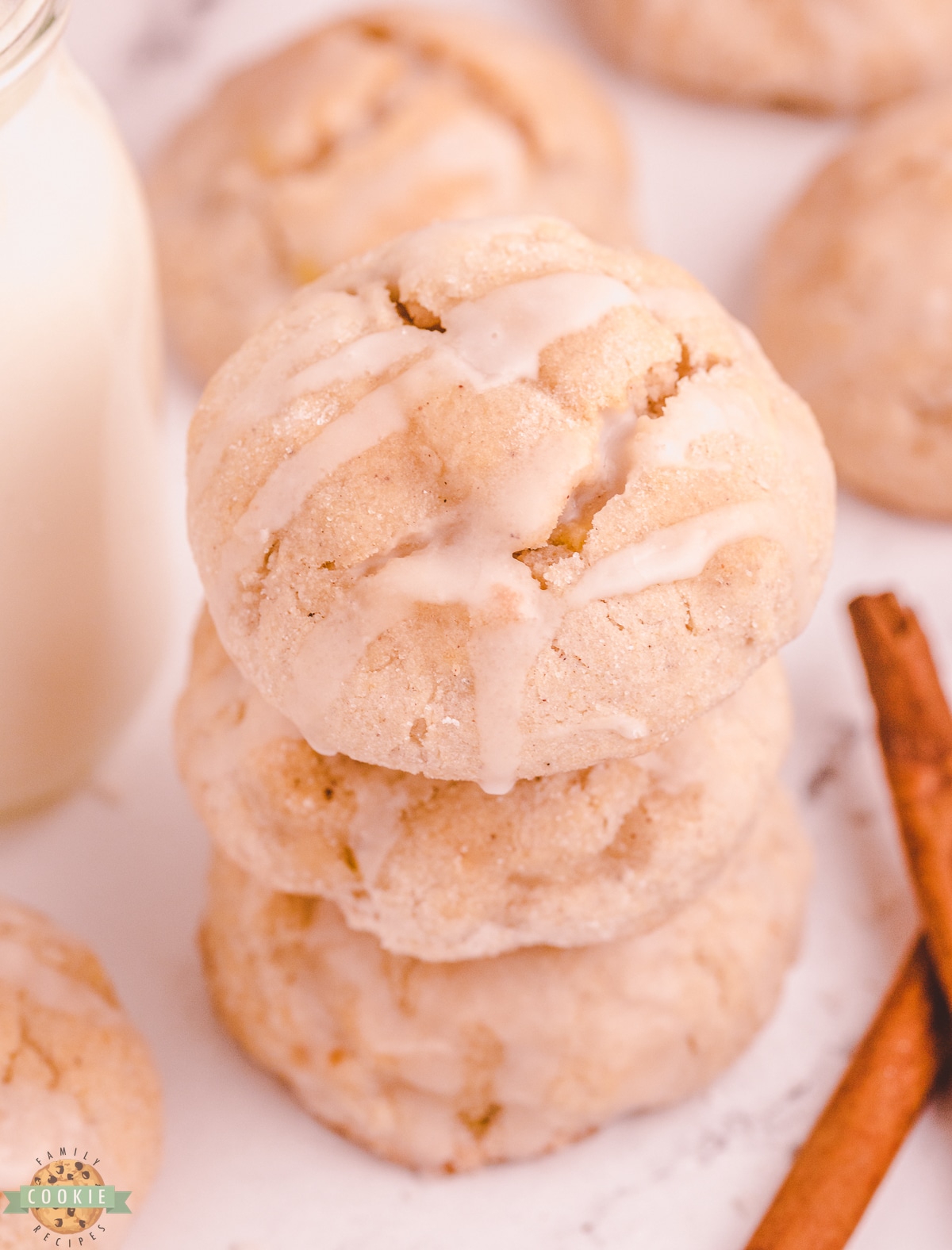 Why you'll fall in love with scookies
If you were not already sold and gathering the ingredients to make this delightful recipe, here are some reasons to convince you to do so.
Amazing 🍎 apple cinnamon flavor. The combination of flavors is one you will not soon forget. The warm cinnamon flavor mixed with the apple chunks, makes for an incredibly delicious treat.  
Simple to make. This recipe is easy to make, do not let the recipe list scare you. This scone cookie combination comes together quickly and any effort is well worth it once you taste the first bite.
Basic ingredients. Another great thing about this recipe is that most of the ingredients are probably already in your kitchen. Using pantry staple ingredients like sugar, flower, baking powder, and salt gets you half way to making these amazing cookies.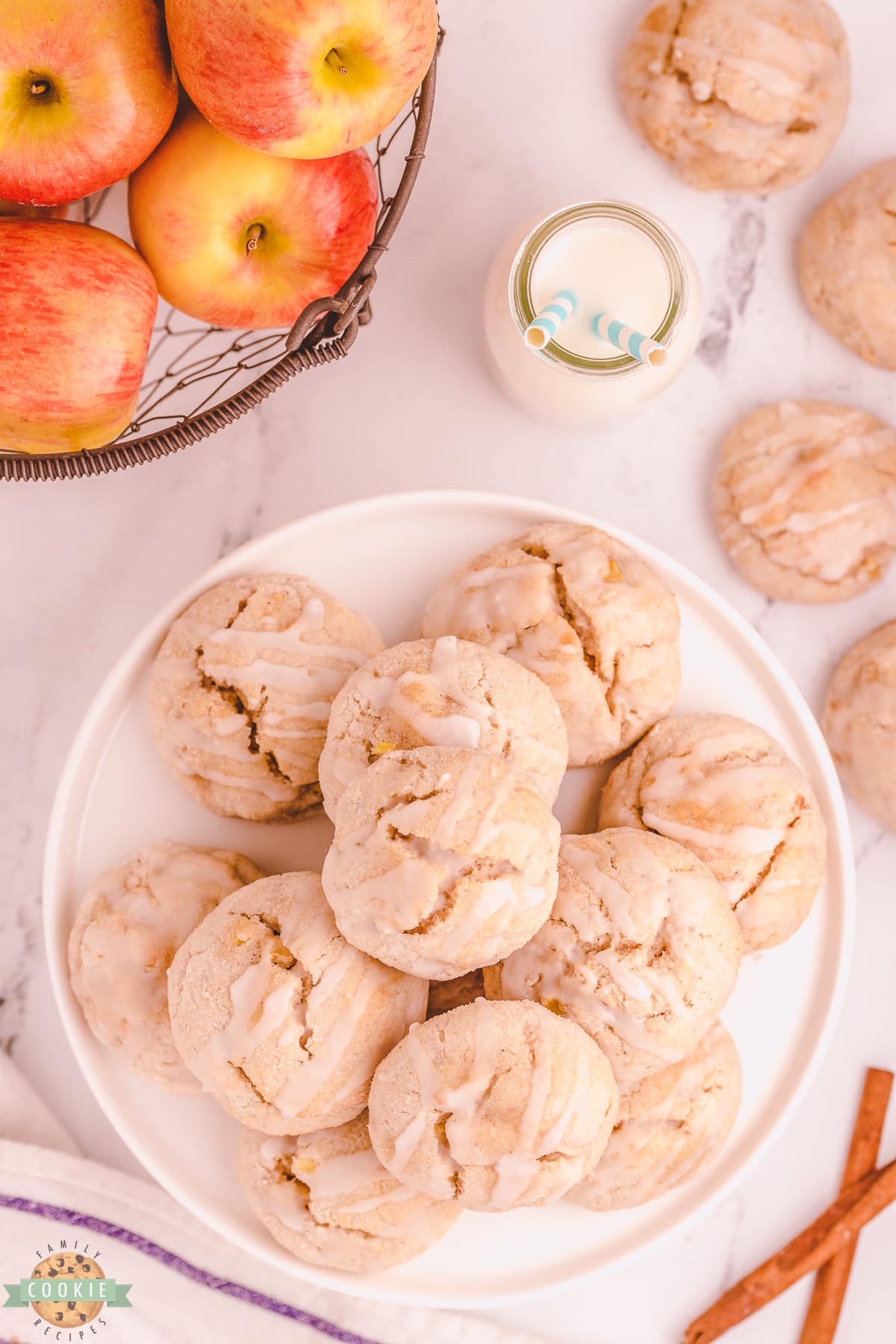 Cinnamon and Apple Scookie Ingredients
Flour: You will need 2 cups of all-purpose flour for the structure of these cookies.
Sugar: Using ⅓ cup of sugar for the dough and 4 tablespoons for rolling the dough in, creates the perfect sweet treat.
Baking powder: Adding in 1 teaspoon of baking powder helps the scookies rise as they bake.
Baking soda: The second leavening agent in this recipe is ¼ teaspoon of baking soda.
Salt: Balance all the great flavors by adding in ½ teaspoon of salt.
Butter: You need ½ cup of butter, frozen or very cold, to make the dough nice and rich.
Sour cream: Use ½ cup of sour cream, or plain yogurt, to give these scookies a perfect amount of moisture.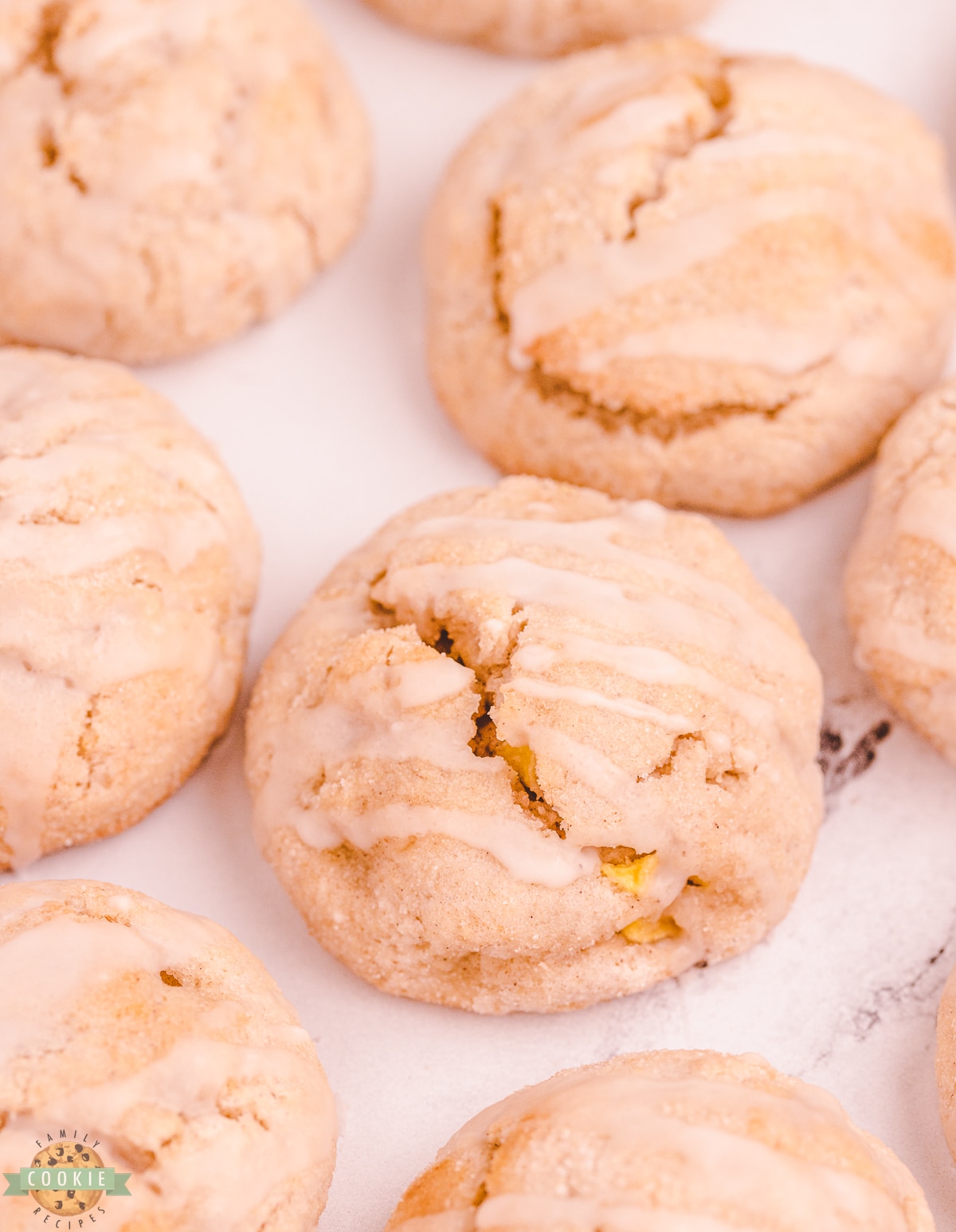 Vanilla extract: Adding in 1 tablespoons of vanilla extract will enhance all the amazing flavors in this treat.
Egg: For amazing flavor and texture, add in 1 egg large.
Apple pie spice: Add 1 teaspoon of apple pie spice for a warm and delicious taste.
Apple: You will need 1 cup of peeled and diced apple for a wonderful addition to this cookie.
Easy Vanilla Glaze
Powder sugar: For the perfect sweet glaze, use 1 cup of powdered sugar.
Vanilla extract: Use ½ teaspoon of vanilla extract to flavor the topping well.
Water: Add in 1-2 tablespoons of hot water to create just the right consistency for this glaze.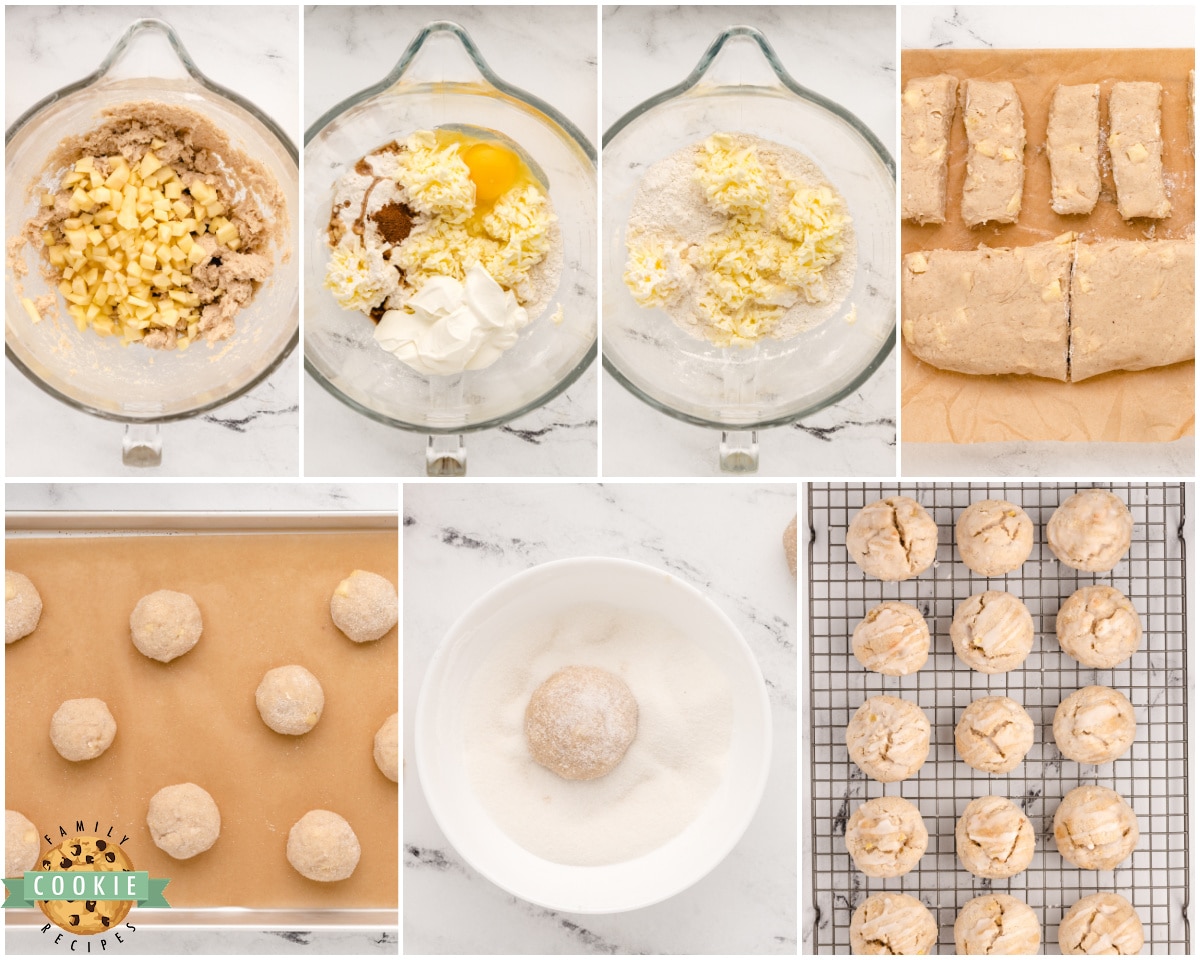 How to make Apple Cinnamon Cookie and Scone Combo
Prep
Start by preheating the oven to 400° F. Next, line a baking sheet with parchment paper or a silicon mat, set aside.
Next, peel and dice the apple and measure out the 1 cup needed. Set it aside for future use.
Also, measure out 4 tablespoons of sugar into a small bowl. The dough will be rolled in this before the baking process.
Cookie dough
In a medium bowl, mix the flour, ⅓ cup sugar, baking powder, baking soda and salt. Then, grate the butter into flour mixture using the large holes of a box grater (mixture should resemble coarse meal.) This step sounds difficult but it is easy, your hands just might get a bit buttery. It does take a couple minutes to grate the entire cube of frozen butter, the effort is worth it though.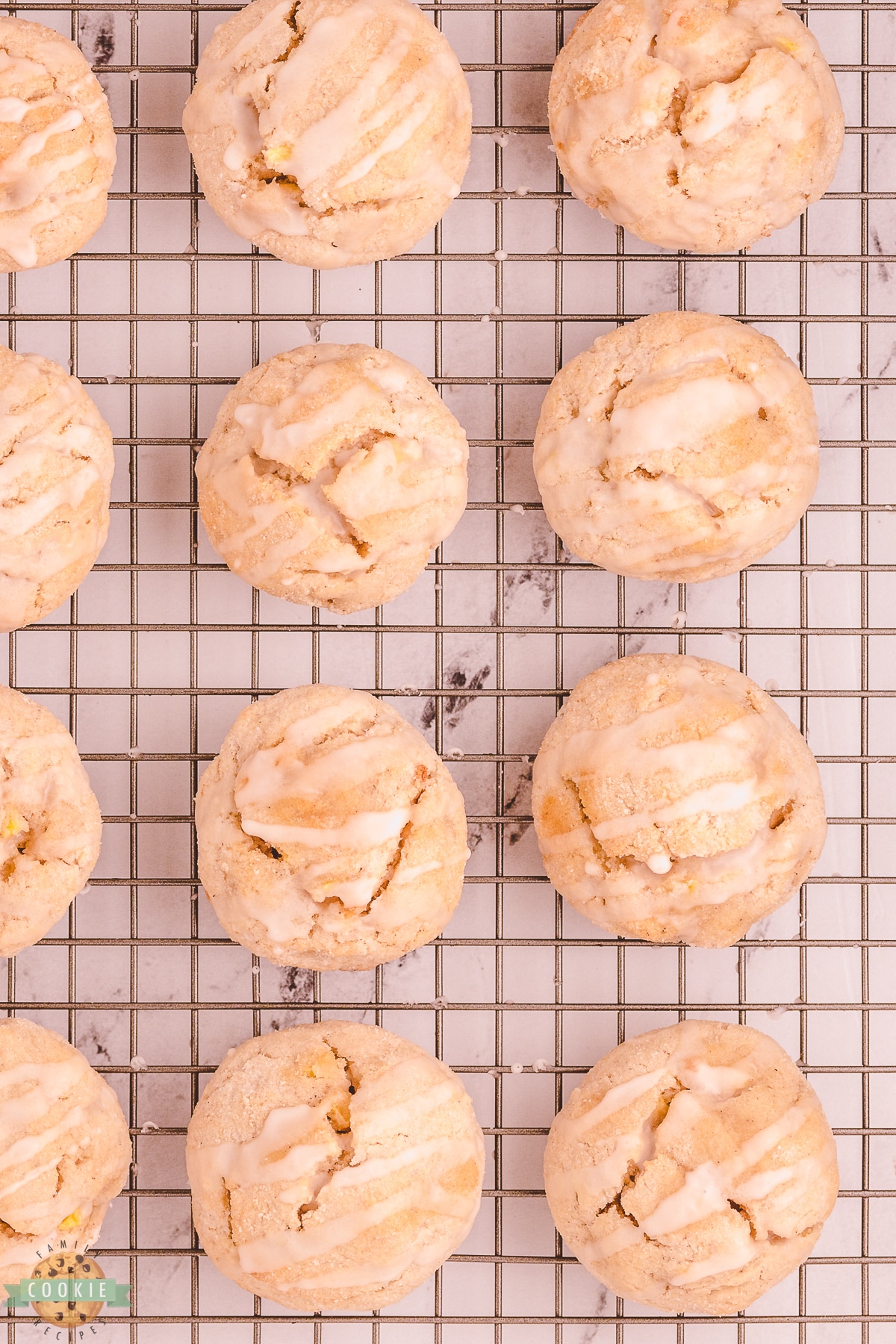 After that, add in the sour cream, vanilla extract, egg and apple pie spice. Stir the ingredients until the dough pulls from the side of the bowl and there are no crumbs on the bottom. The dough will be somewhat firm and sticky, but should still be manageable.
Now, add in the diced apple and stir gently until the apples are fully incorporated.
Proceed to lightly flour a countertop surface and use your hands to shape the dough into a rectangle that is about 1″ thick. All you are doing is dividing the dough so don't worry that it is perfect.
Then, use a pizza cutter to cut the rectangle in half lengthwise, so you now have 2 long sections. Now cut them in half length wise down the middle again. Next, cut each of those pieces 3 times vertically, creating 16 sections total.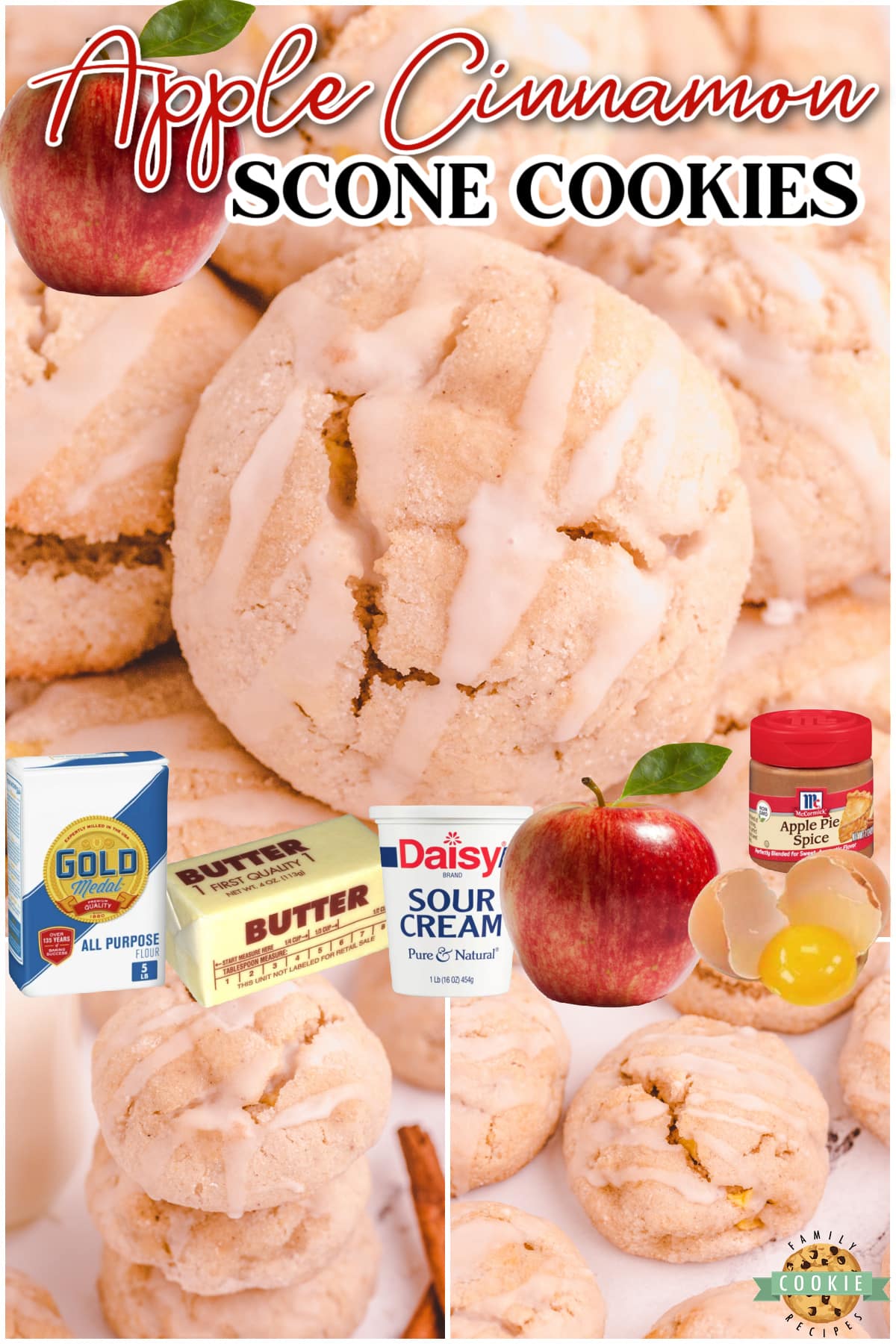 Bake
After that, gently pick up each section and roll it into a ball, proceed to roll each ball in the bowl of sugar.
Place each piece of dough on the prepared cookie sheet. Place in the preheated oven and bake until golden brown, for about 12-13 minutes. Let the scookies cool for about 5 minutes before adding the glaze.
Glaze
In a medium size bowl, combine the powder sugar, vanilla extract and water, whisk together to combine well. Then drizzle over each warm scone using a spoon. Enjoy!
WHAT KIND OF APPLES WORK BEST IN COOKIES?
You can use any apples, but apples that are firm and tart like Granny Smith, Honeycrisp or Pink Lady will work the best. They will add a nice flavor of tang to offset the sweetness of everything else and will taste incredible!
HOW LONG ARE THESE COOKIES GOOD FOR?
You can keep these cookies in an airtight container at room temperature for up to 3 or 4 days. A trick my mother in law taught me is to put a piece of bread in the container, the cookies absorb the moisture from the bread and stay soft for a couple days longer.
CAN I FREEZE APPLE CINNAMON SCONE COOKIES?
Yes, these cookies freeze wonderfully. Simply place the cookies into an airtight container and freeze for up to 3 months. Let the scookies thaw on the counter before eating so that they are softer enough to bite into. This only takes a few minutes for a single cookie or two.


This kid is always trying to make everyone laugh and I am here for it! I love as kids get older and you really get to know their personalities… and I just love them even more.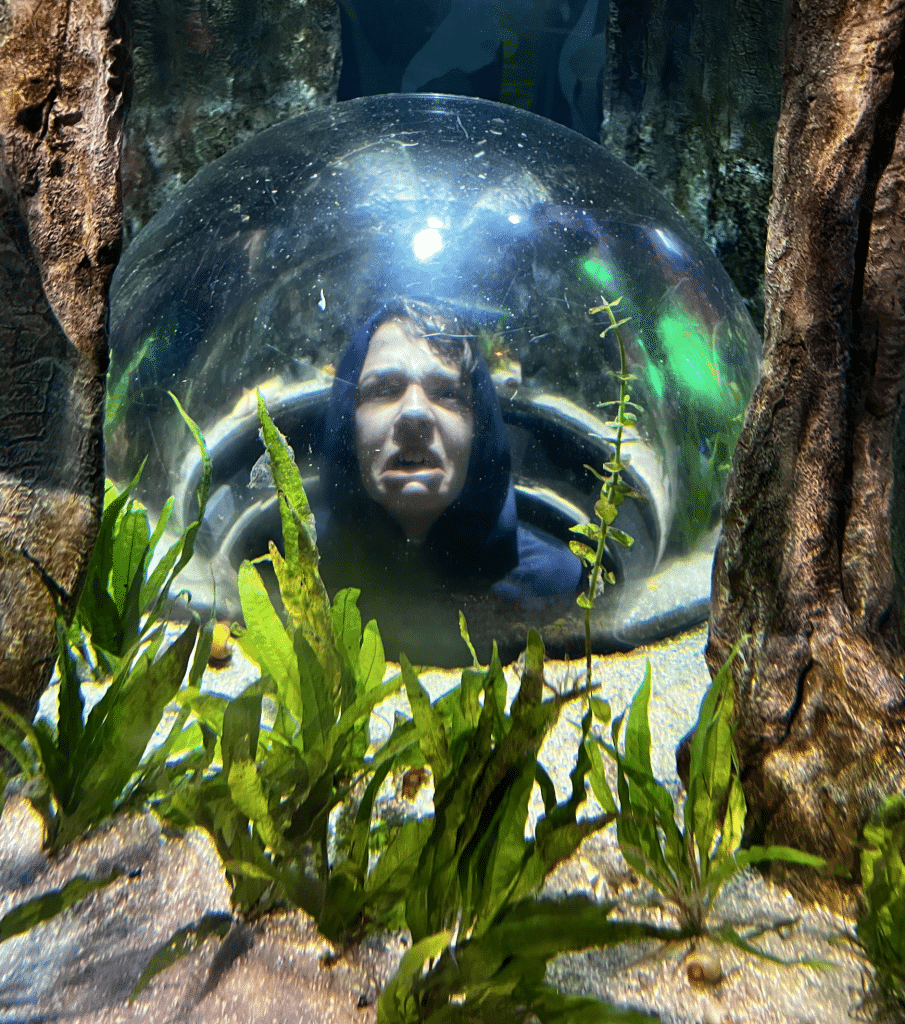 Love cookies with fruit? Try more amazing recipes here!
Apple Cinnamon Scookies are an incredible combination of a scone and cookie, two great treats in one! With this cinnamon scone recipe, it is cookie meets scone in a sensational blend of buttery dough and warm spices!