Easy Lemonade Cookies are soft, chewy and packed with lemon! These delicious lemon cookies are made with only 6 ingredients, one of them being lemonade concentrate.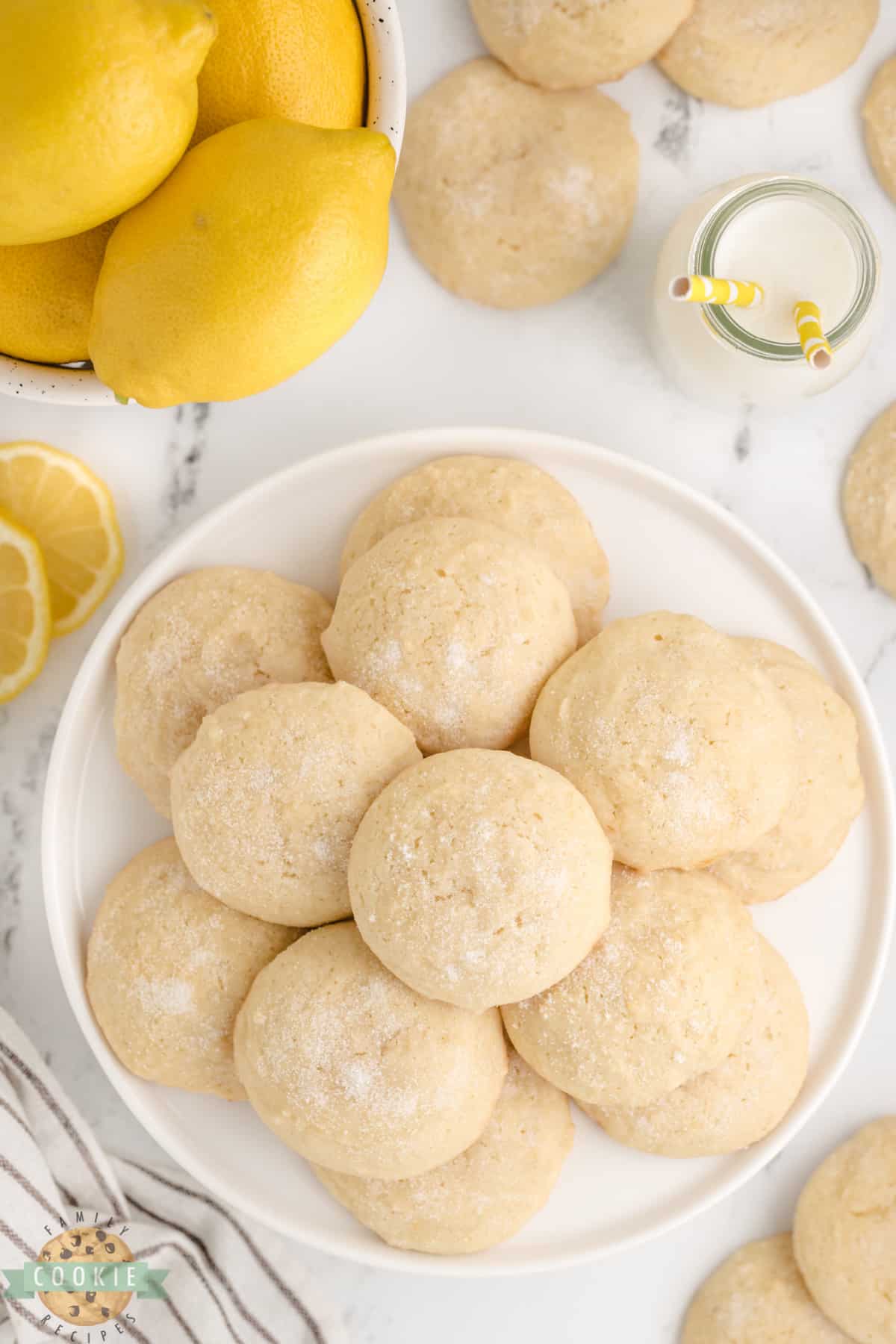 Lemonade Cookies
Lemonade Cookies taste just like lemonade! These simple cookies are made with lemonade concentrate which gives these cookies a strong lemon flavor. Add butter, sugar, baking soda, eggs and flour – that's it! Simple lemon cookie recipe that is easy to make and each cookie has less than 100 calories too!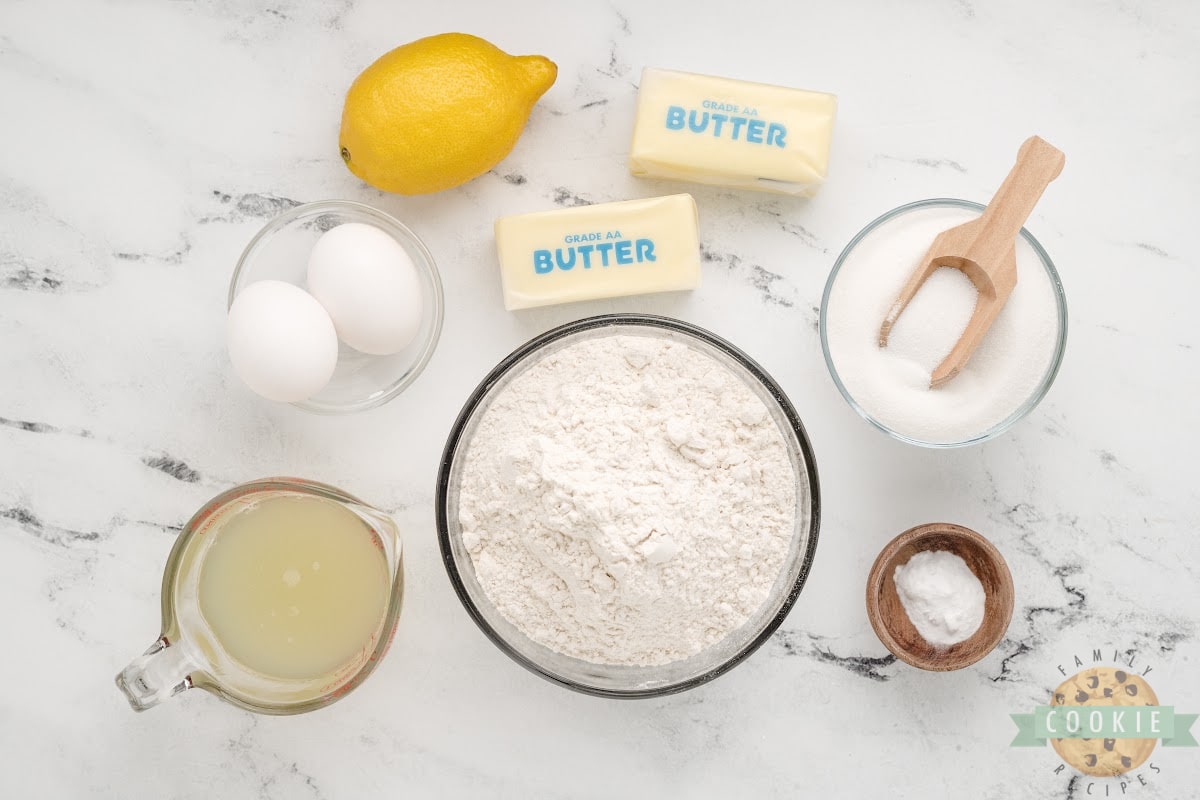 Ingredients in Easy Lemonade Cookies
Butter – You will need 1 cup butter (2 sticks) for this recipe. Make sure the butter is softened to room temperature before creaming with the sugar.
Sugar – A cup of sugar will add the perfect amount of sweetness to the cookies.
Baking soda – The baking soda acts as the leavening agent in these cookies to prevent them from becoming too dense. For best results, make sure that the baking soda isn't old or expired.
Eggs – Two large eggs will bind all of the other ingredients together and help them to bake properly.
Frozen lemonade concentrate – You will need to thaw the frozen concentrate before adding to the cookies. Most of it will be added to the cookie dough, but some will be reserved to brush on the top of the cookies after they are baked.
Flour – All-purpose flour works best in these cookies.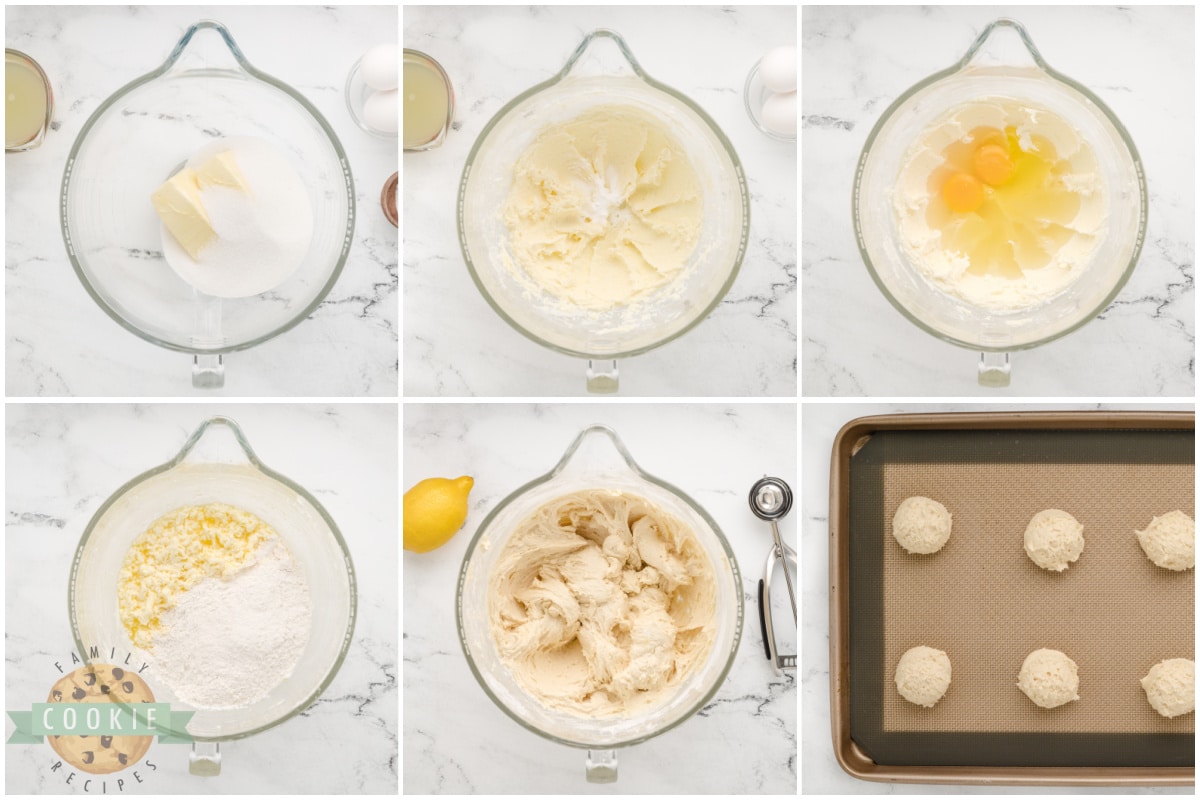 How to make Easy Lemonade Cookies
Preparation
To begin making Easy Lemonade Cookies, preheat the oven to 375°. In a large mixing bowl, cream the softened butter and sugar together for at least 2-3 minutes until light and fluffy. Then, add the baking soda and sugar and beat for an additional 1-2 minutes until well combined.
Next, beat in the eggs and 1/2 cup of the thawed lemonade concentrate until fully incorporated. Finally, mix in the flour until just well combined.
Baking
Using a cookie scoop or spoon, drop the dough onto a greased baking sheet. Bake for 7-8 minutes, or until the edges are lightly golden brown. Once done, remove the cookies from the oven and transfer them to a wire rack to cool for 1-2 minutes.
Topping
While the cookies are still hot, brush them with a little bit of the remaining lemonade concentrate. Then, sprinkle a little bit of sugar on top. Let the cookies cool completely before serving.
For a glaze, mix powdered sugar with lemon zest and a little bit of lemon juice until it reaches your desired consistency. Drizzle the glaze over the cooled cookies.
Storing the cookies
These cookies can be stored in an airtight container at room temperature for up to 3 days. They can also be frozen for up to 3 months.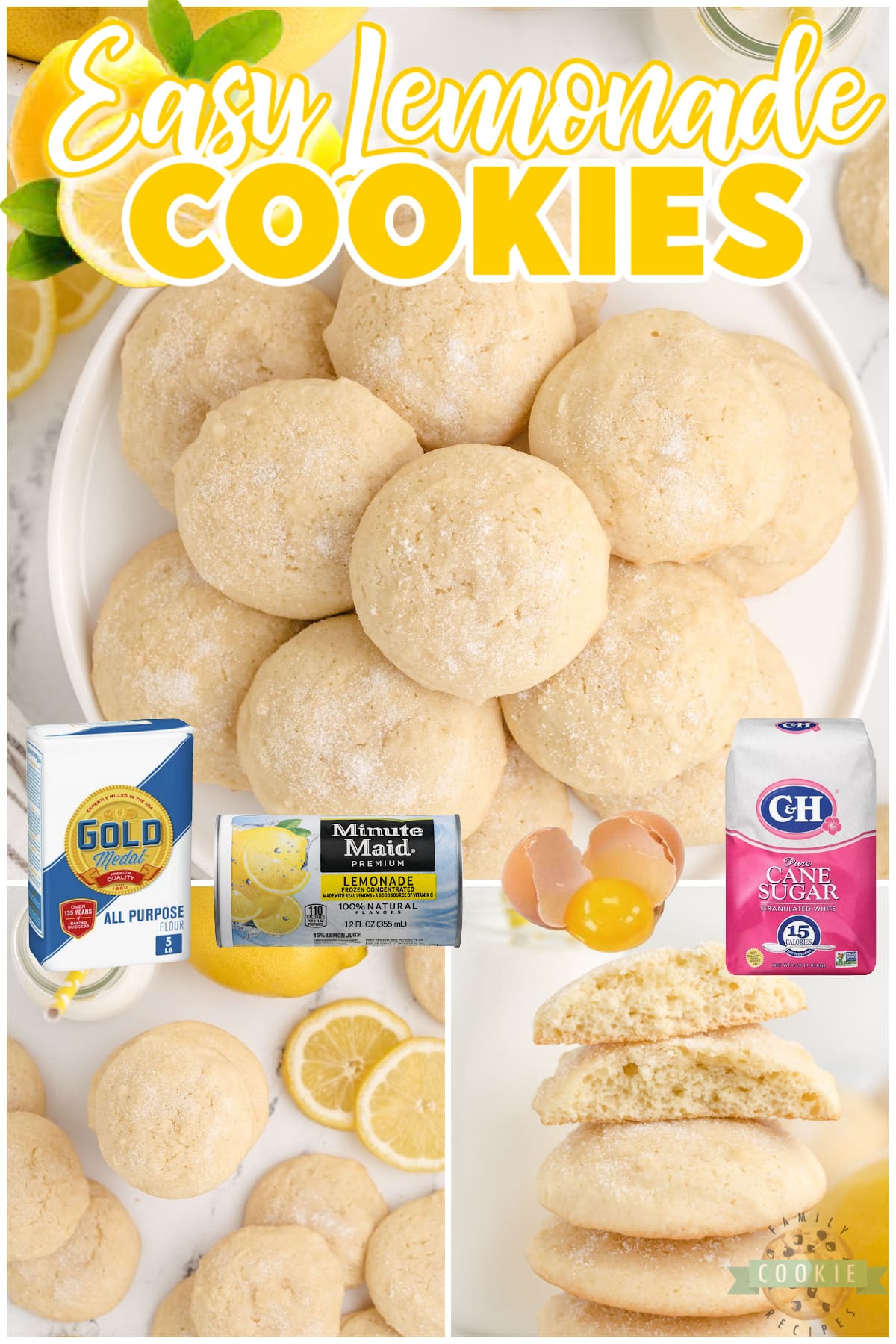 Variations
There are many ways to switch up the flavors and textures of these Easy Lemonade Cookies. Here are a few ideas to get started:
Add lemon zest: If you love lemon desserts, try adding a little bit of lemon zest to the cookie dough. This will give the cookies a bright, fresh flavor that pairs perfectly with the tangy lemonade concentrate.
Make lemon sugar cookies: If you prefer a sweeter, more delicate cookie, try reducing the amount of lemonade concentrate to 1/2 cup and adding 1/2 cup of sugar. This will give the cookies a more traditional sugar cookie flavor with a hint of lemon.
Make lime cookies instead: For a twist on the classic lemon flavor, try substituting limeade concentrate for the lemonade concentrate. This will give the cookies a tangy, refreshing flavor that is perfect for summer.
Citrus Cookies: If you love all things citrus, try mixing and matching different types of citrus juices and zests. For example, you could use orange juice instead of lemonade concentrate and add a little bit of grapefruit zest for a bright, tangy flavor. Pink lemonade works great too!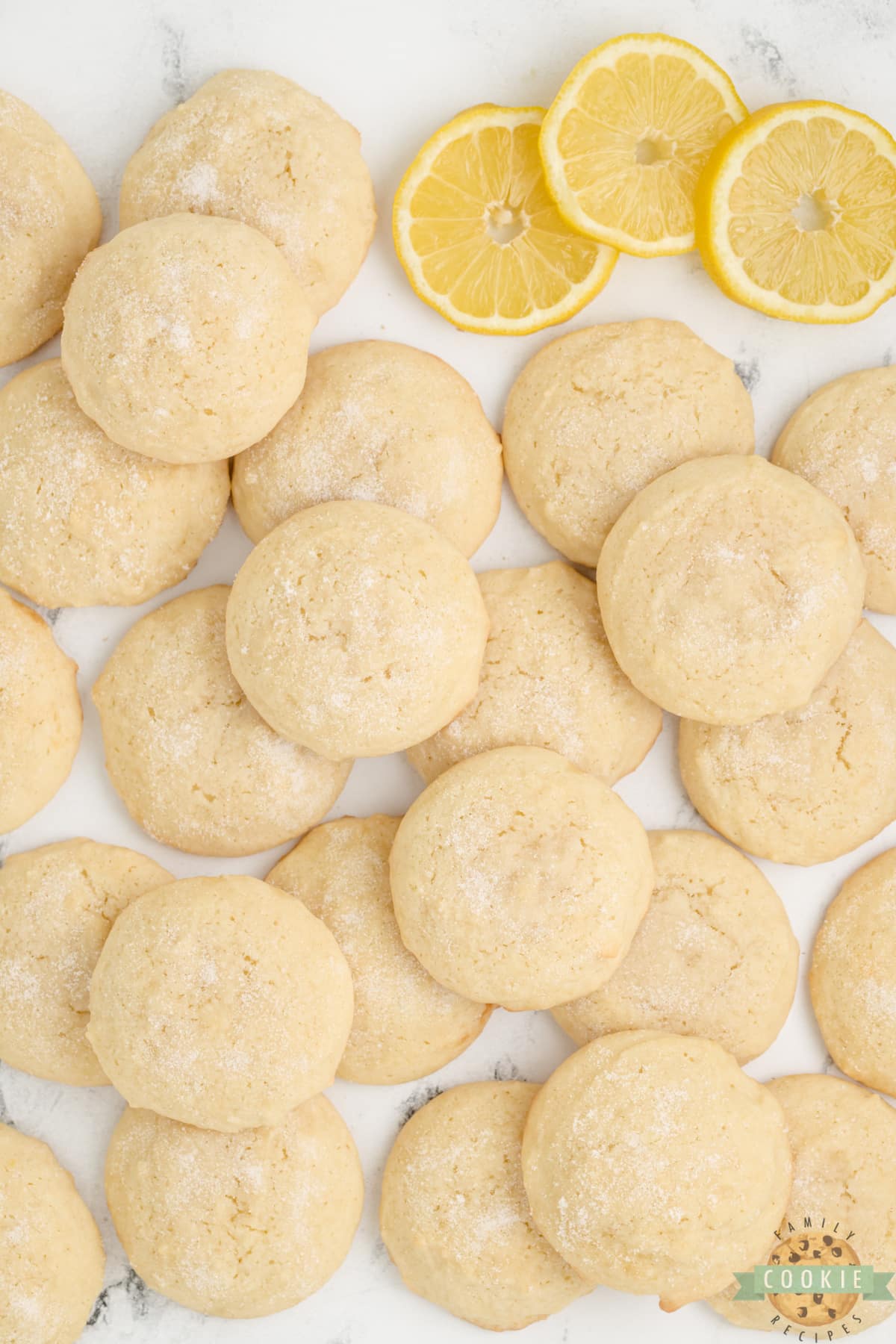 Tips and Tricks
When it comes to making Easy Lemonade Cookies, there are a few tips and tricks that can help ensure success. Here are some things to keep in mind:
Don't overmix the dough: Overmixing can lead to tough cookies. Mix the wet ingredients together for at least 3-4 minutes, but once the flour is mixed in, only mix until just barely combined.
Add lemon extract: To enhance the lemon flavor even more, you can add a teaspoon of lemon extract to the dough.
Adjust the sugar to your taste: This recipe calls for one cup of sugar, but you can adjust the amount to your taste. If you prefer sweeter cookies, you can add a little more sugar.
Use a cookie scoop: Using a cookie scoop will help ensure that your cookies are all the same size and bake evenly.
Use parchment paper or a silicone baking mat: Lining your cookie sheets with parchment paper or a baking mat will shorten clean-up time and ensure that your cookies can be easily removed from the cookie sheet without any sticking.
Watch the baking time: These cookies only need to bake for 7-8 minutes. Keep an eye on them to make sure they don't overbake.
Add a lemon glaze: For an extra touch of lemon flavor, you can make a simple glaze with powdered sugar and lemon juice and drizzle it over the cooled cookies.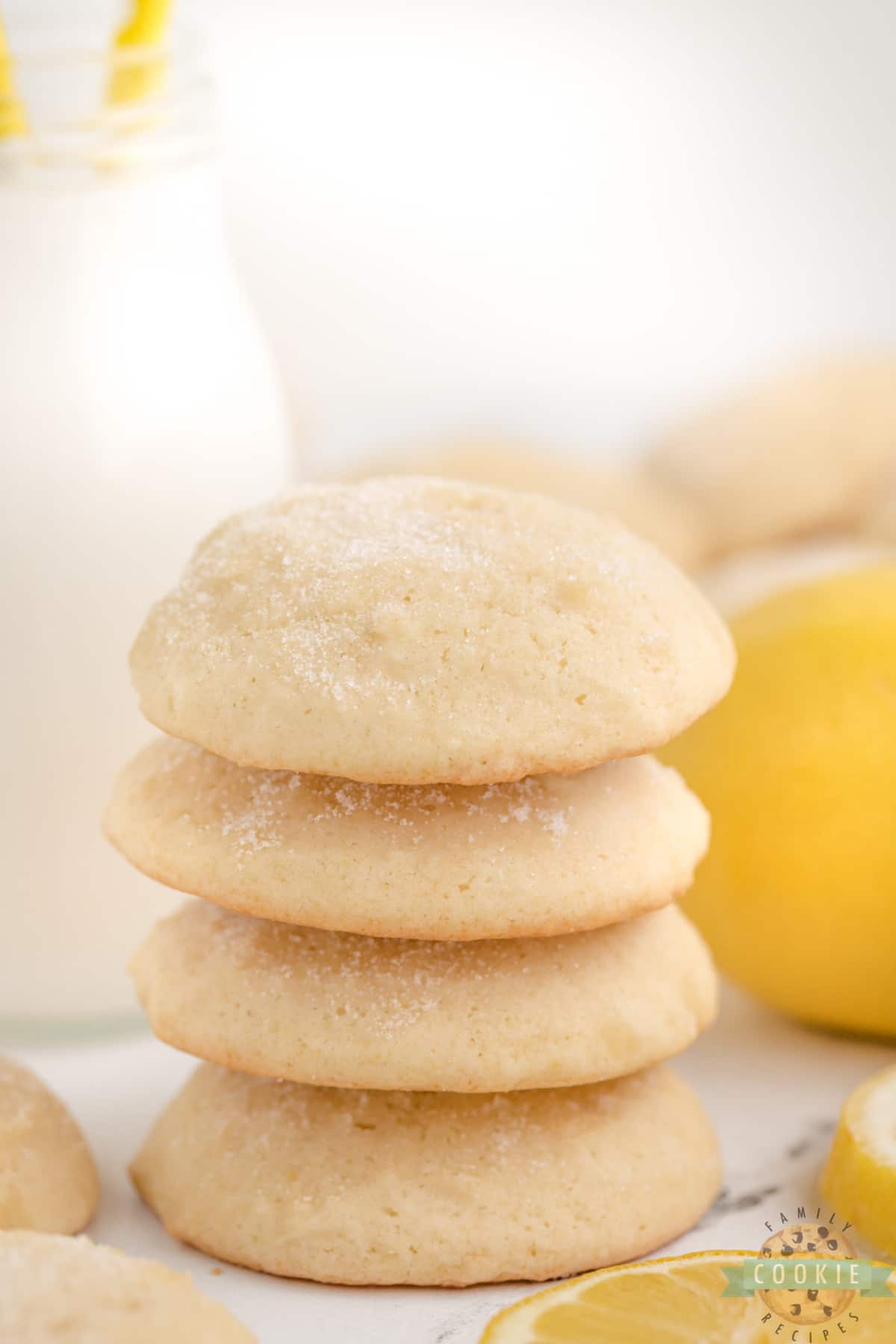 My oldest just graduated last week. I have no idea how that happened! This girl is amazing and has made parenting easy. She definitely broke me in easy! She is talented, beautiful, smart and so kind to everyone. It is definitely a bittersweet time for all of us. It's so exciting to see what her future holds, but hard to watch her leave home. I love this girl!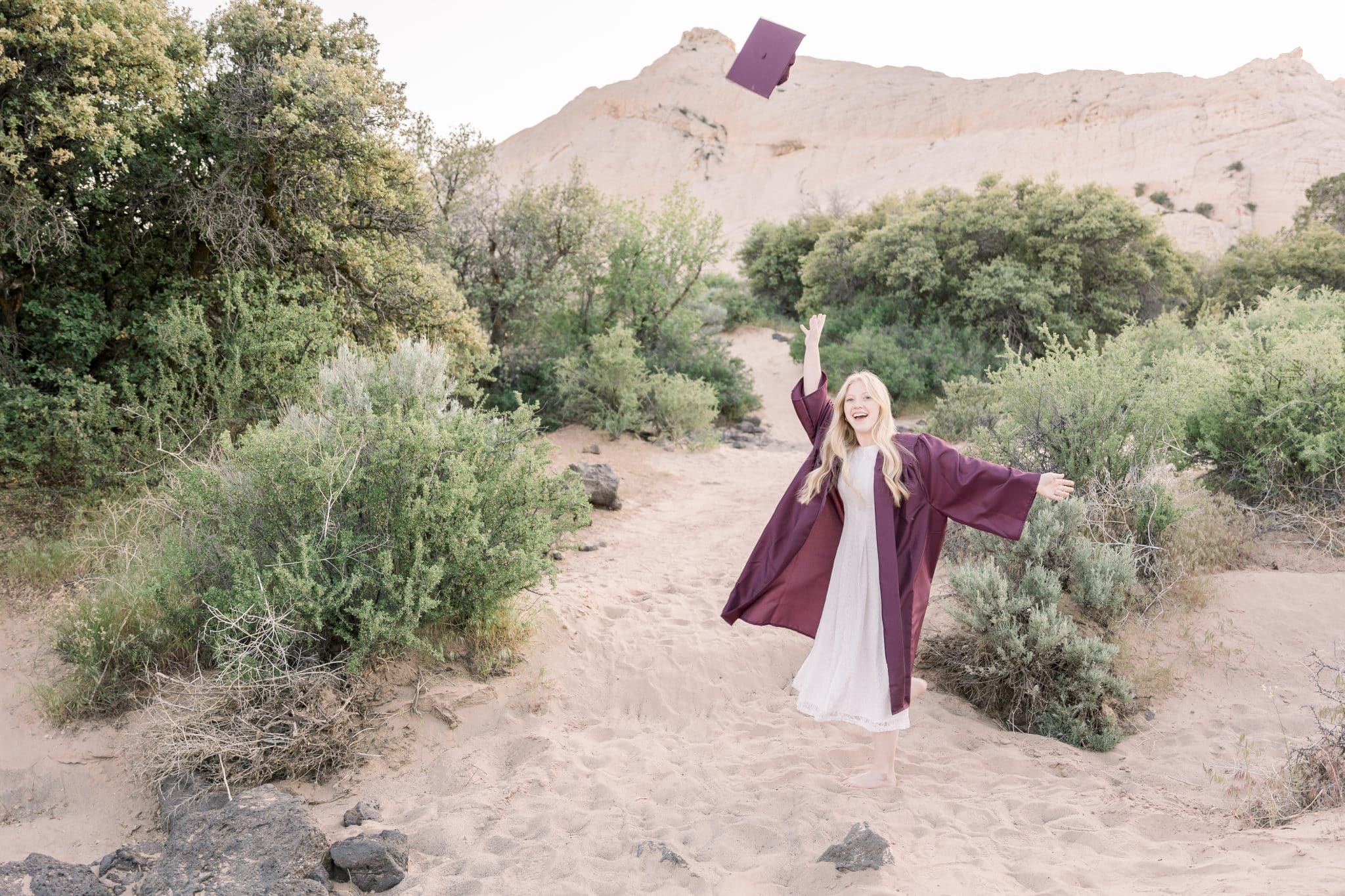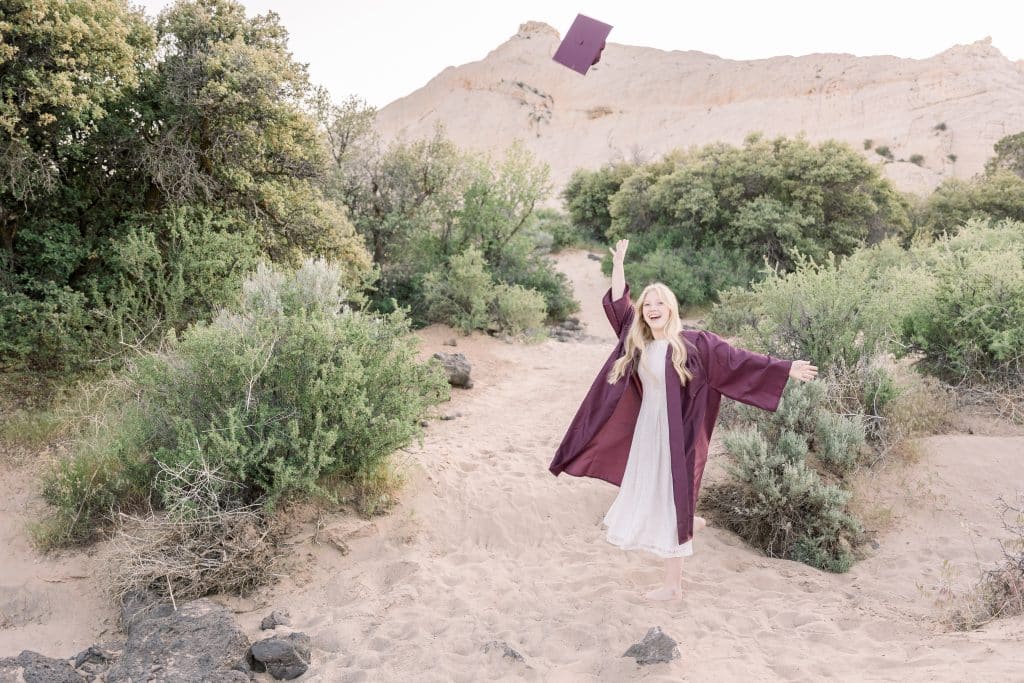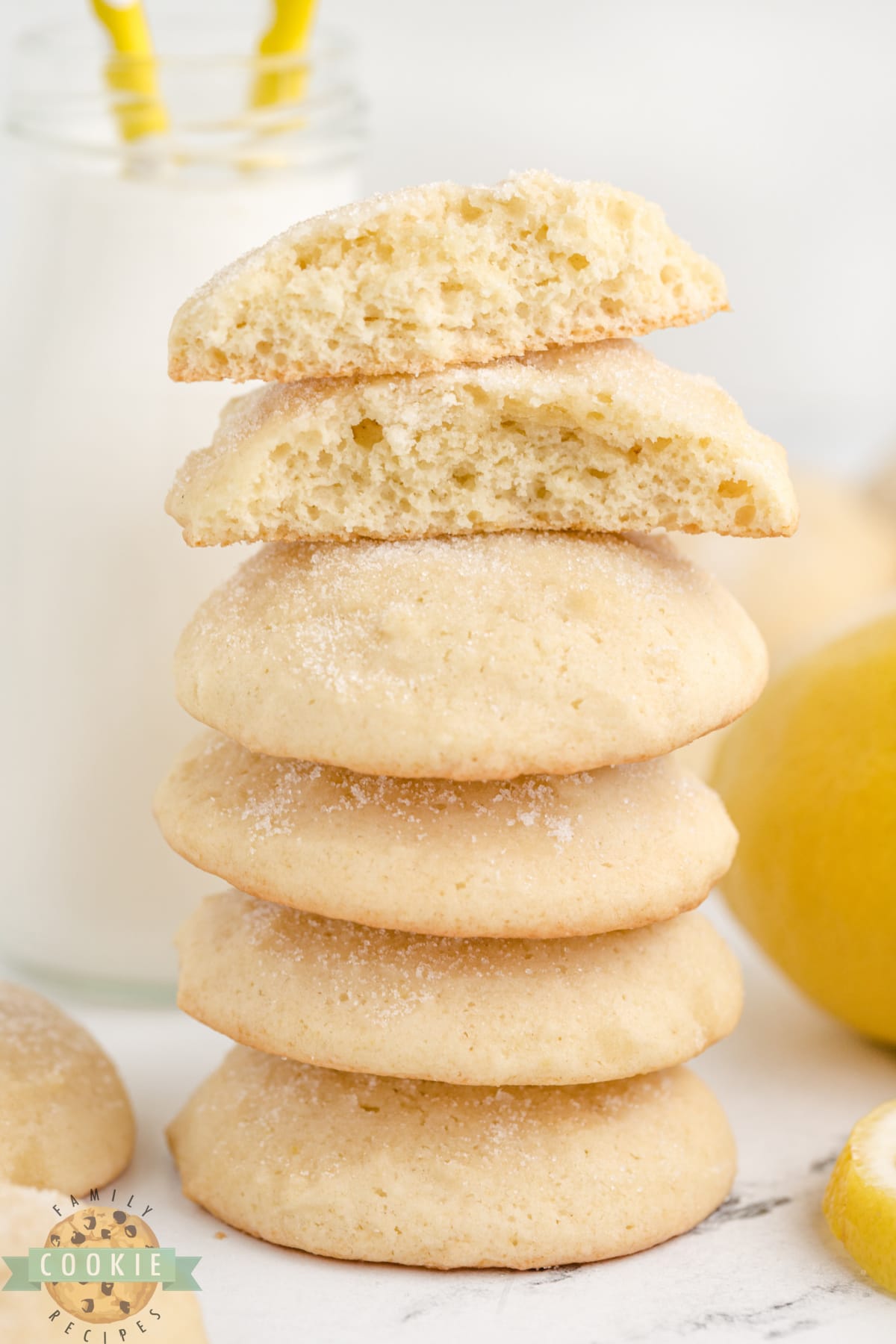 MORE DELICIOUS LEMON COOKIE RECIPES: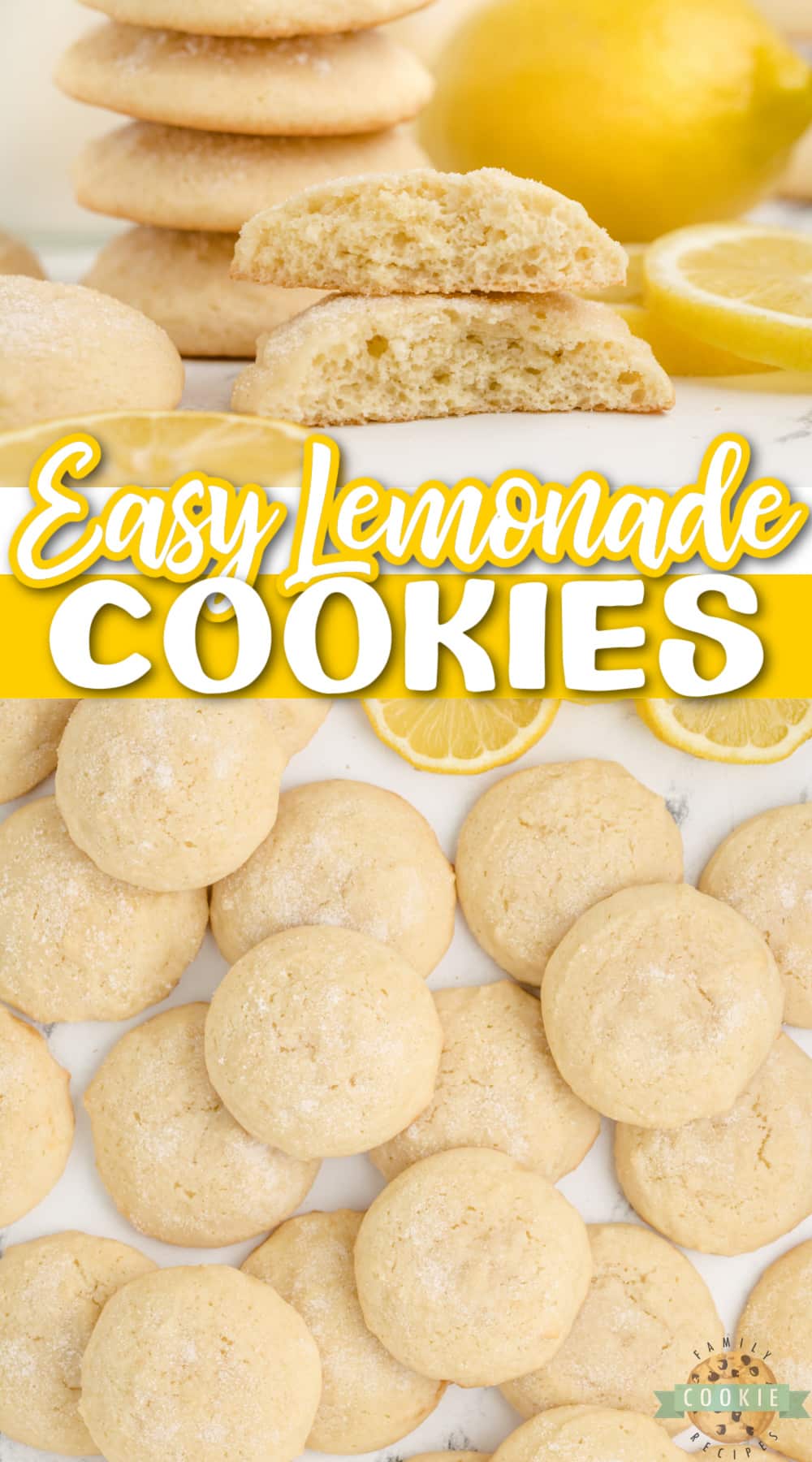 Easy Lemonade Cookies are a perfect summertime treat that are simple to make and delicious to eat. With just a few ingredients, these cookies are a quick and easy way to satisfy a sweet tooth. The recipe calls for frozen lemonade concentrate, which gives the cookies an intense lemon flavor that everyone will love!