Lemon Cream Cheese Cookies are soft, thick and packed with lemon flavor! This lemon cookie recipe is made with cream cheese, lemon juice and lemon zest and then topped with a simple lemon glaze.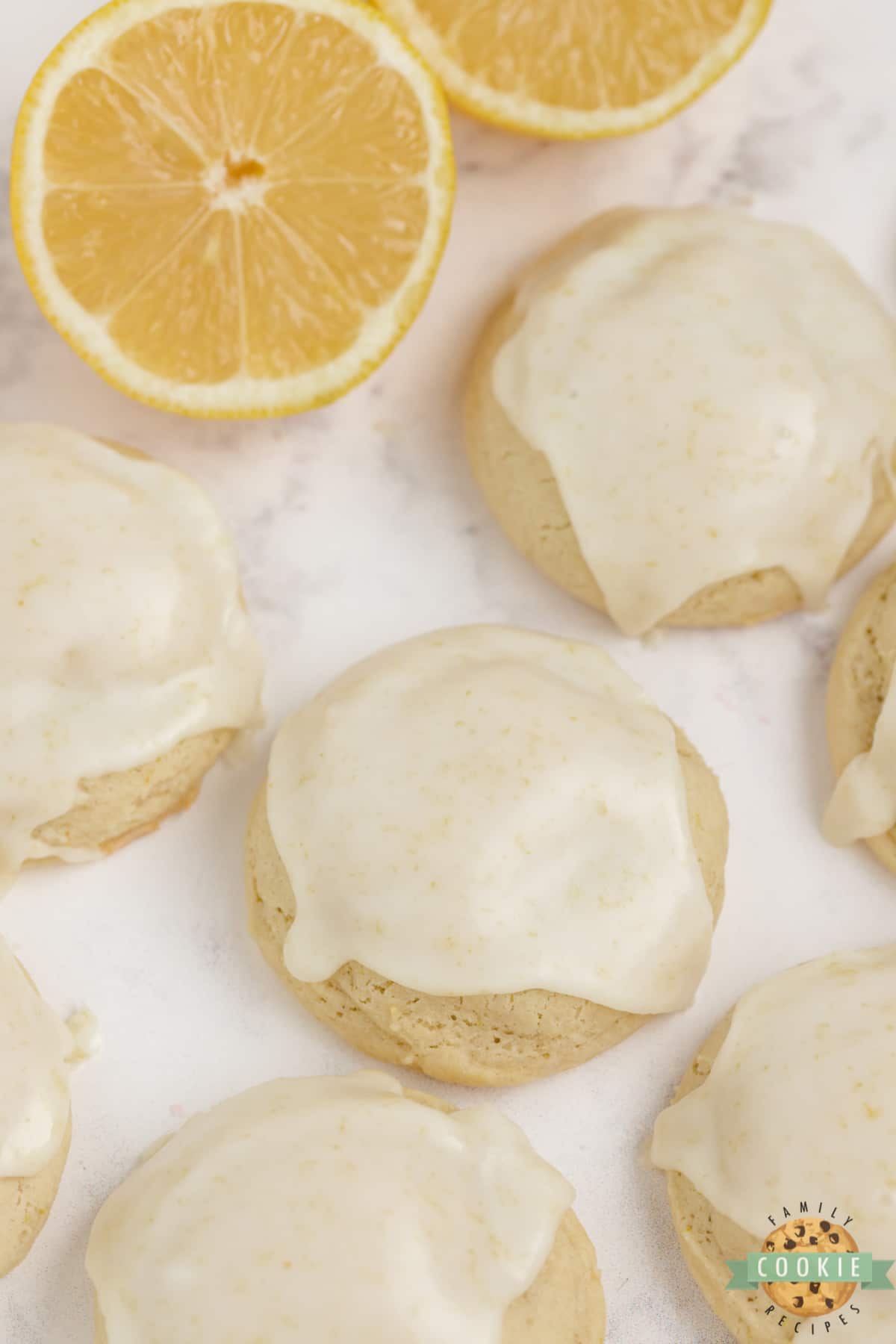 WHAT ARE LEMON CREAM CHEESE COOKIES?
Lemon Cream Cheese cookies are made with butter, cream cheese, sugar and lots of lemon juice and lemon zest. The cream cheese and the cornstarch help to make these cookies thick, soft and moist. A simple lemon icing on top of the cookies adds even more sweetness and lemon flavor – these cookies are so refreshing!
TIPS FOR MAKING AMAZING LEMON COOKIES
Make sure that you have enough flour in the dough. If the dough is too sticky, you may need to add a little bit of extra flour.
Do not melt the butter! The butter needs to be softened (at room temperature), but using melted butter will ruin the cookies.
Spend a little extra time when you mix the butter and sugars. Creaming them together for 2-3 minutes will improve the consistency of your cookies.
Preheat the oven. This will help your cookies turn out right every time!
Don't over bake the cookies – when I take mine out of the oven, they still look slightly under baked but they will continue to bake on the cookie sheet for a couple more minutes so that's ok!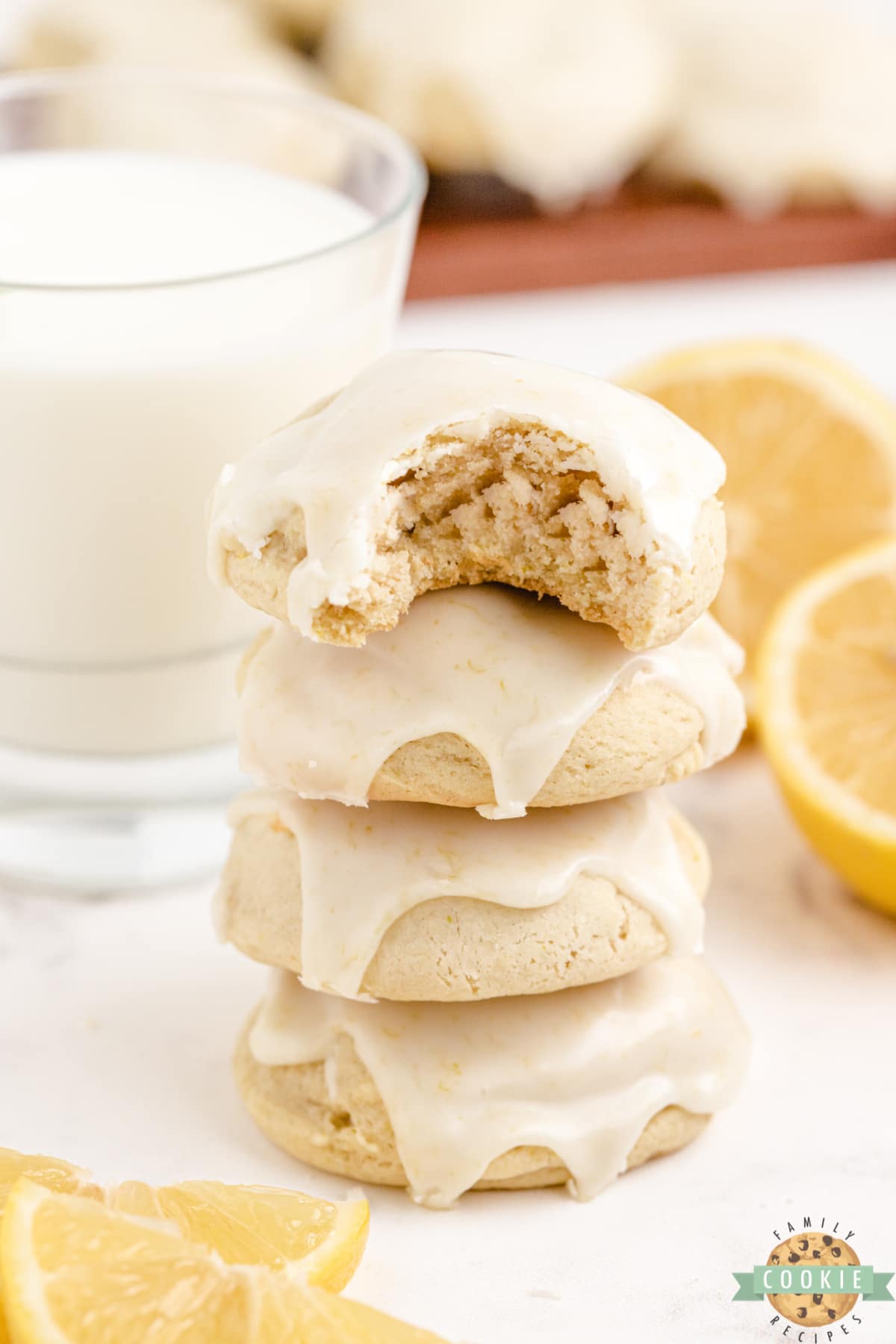 HOW MUCH LEMON ZEST IS IN ONE LEMON?
A medium sized lemon will yield about 1 tablespoon of lemon zest.
HOW TO ZEST A LEMON
You can also add a little more lemon flavor to the recipe by adding some lemon zest to the filling and/or the topping.
Don't be intimidated about getting the zest from a lemon – it's really easy! And fresh lemon zest adds such an amazing lemon flavor to recipes!
Lemon zest is just tiny pieces of the outside of the peel of a lemon. I just use the small side of a regular cheese grater – as long as the holes are tiny, it will work just fine. You can also use a citrus zester like this one if you prefer! Either way, make sure to just grate the darker yellow outer layer of the lime peel. Once you have revealed the lighter part of the peel underneath, rotate the lemon and start grating another part of the outer layer.
HOW TO GET THE JUICE OUT OF A LEMON
I often use bottled lemon juice in this recipe, but it's very easy to get fresh lemon juice if you prefer! To get the juice from a lemon, I just cut the lemon in half and squeeze it really hard. You can also use a citrus press like this one to get all the juice out of the lemon.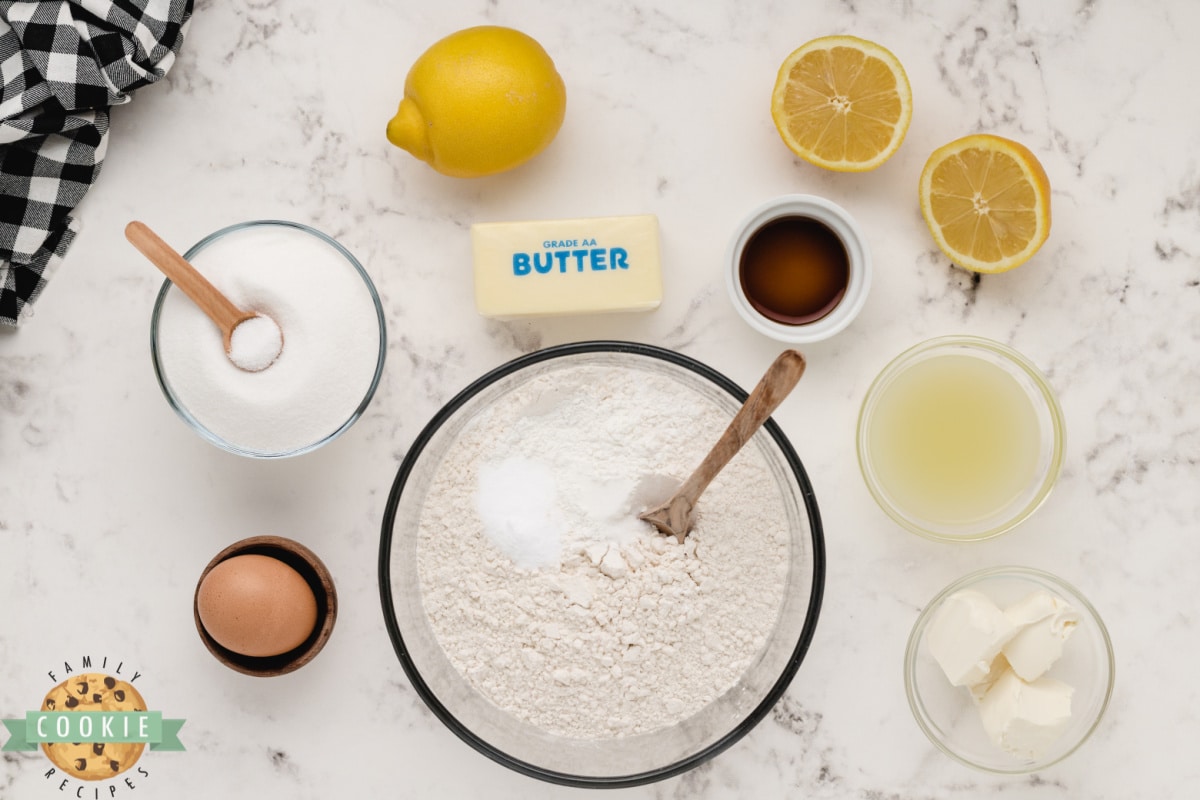 INGREDIENTS IN LEMON CREAM CHEESE COOKIES
Butter: I use salted butter, but you can use unsalted if you prefer. No margarine! Make sure the butter is softened, but not melted before adding to the recipe.
Cream cheese: This also needs to be softened to room temperature for best results. You can use regular cream cheese or a low-fat or non-fat alternative, but regular cream cheese is ideal for the best consistency.
Sugar: Can't leave this one out – kind of an important ingredient in cookies!
Egg: We only need 1 egg, but it helps to bind the dough together so that the cookies cook properly and don't crumble.
Vanilla extract: I suggest using a good quality vanilla extract or a Vanilla Bean Paste.
Lemon zest: You need about 2 tablespoons of lemon zest for the cookies. You should be able to get the right amount from 2 medium-sized lemons.
Lemon juice: You'll need 3 tablespoons of lemon juice. You can use fresh squeezed lemon juice, or the kind in the bottle you find at the grocery store.
Flour: I usually use all purpose flour, but you can use bread flour, or even pastry flour in this recipe.
Cornstarch: Cornstarch helps the cookies to be soft and a little bit crumbly.
Baking soda: This is the leavening agent in the cookies. For best results, make sure that your baking soda isn't old or expired.
Salt: Just a little bit of salt helps all of the other flavors in the cookies to pop.
Lemon juice: More lemon juice! Again, you can use the bottled kind or freshly squeezed lemon juice – either works great!
Lemon zest: You'll need another tablespoon of lemon zest for the icing.
Powdered sugar: A cup of powdered sugar provides the sweetness and smooth texture for the lemon icing.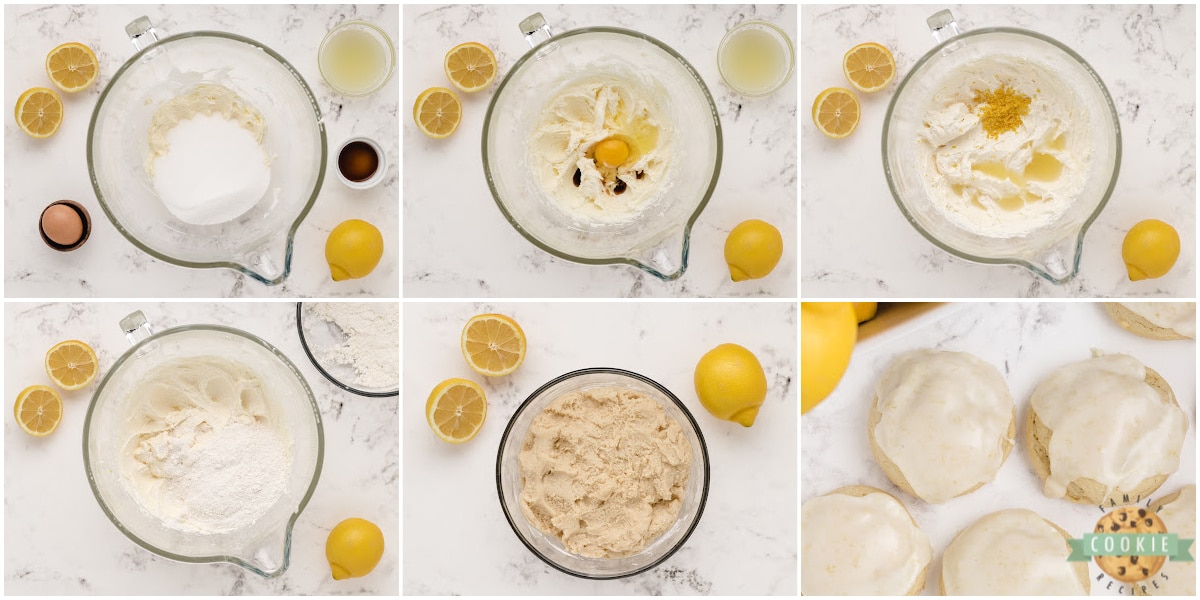 HOW TO MAKE LEMON CREAM CHEESE COOKIES
Beat butter and cream cheese together for 1-2 minutes. Add sugar and beat for another 2-3 minutes. Add egg and vanilla and beat for another 3-4 minutes.
Add the lemon zest and lemon juice and mix for 1 minute.
In a separate bowl, combine the flour, cornstarch, baking soda and salt.
Mix the flour mixture into the wet ingredients. The dough should start to form a ball, so if the dough seems too wet, you can add another 1/4 cup and keep mixing.
Refrigerate the dough for at least 3 hours or up to 3 days.
Preheat the oven to 350° and line a cookie sheet with parchment paper or a silicone mat. Use a cookie scoop to scoop out heaping tablespoonfuls of dough. Place on a prepared cookie sheet about 2 inches apart.
Bake for 8-10 minutes. If it looks like the cookies are not quite done, you may need to bake them another 2-3 minutes, depending on your oven and the size of your cookies.
Let cool on cookie sheets for about 5 minutes before transferring to a wire rack to cool completely. Once the cookies are cooled, make the glaze.
Mix glaze ingredients together, adding a little more lemon juice if needed for the desired consistency. You can drizzle the frosting over the top or you can dip the tops of the cookies in the glaze. Allow it to harden and then store the cookies in an airtight container.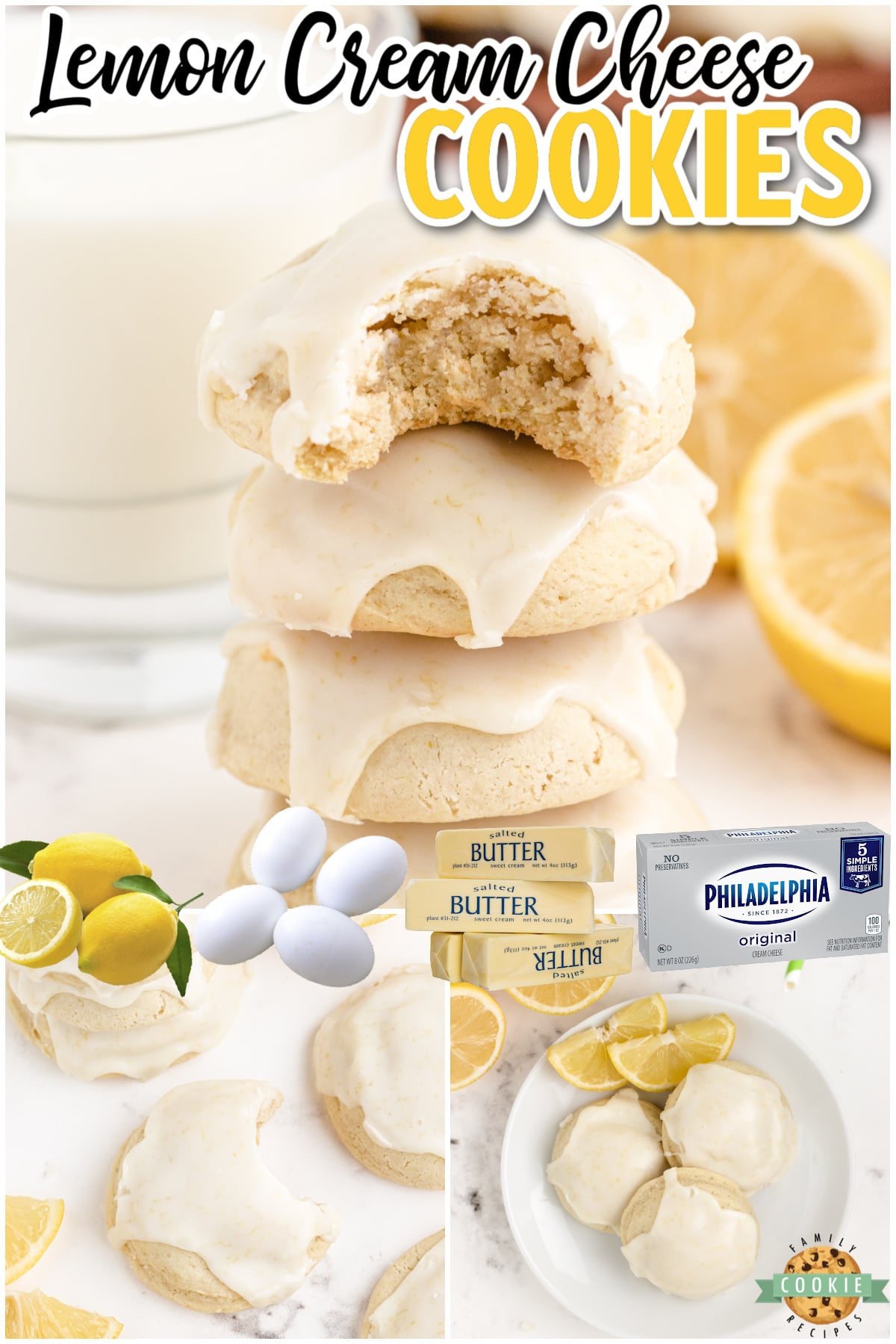 KITCHEN GADGETS FOR MAKING THE BEST COOKIES
Three kitchen items really help you make the best cookies ever! I actually use these items in nearly every cookie recipe I make, as well as several other types of recipes, so they're quite versatile.
First, I line my cookie sheets with a piece of parchment paper or a silicone baking mat. They're sold in sizes that fit a 12×16 cookie sheet perfectly and enable to cookies to bake well without sticking- and no mess from spraying oil on the cookie sheets!
The second item is a KitchenAid mixer. I love mine! I have a Bosch as well but I find I use my KitchenAid for cookies. There is a cookie paddle that comes with every mixer that you attach to the top of the mixer. They're easy to use and help you mix the ingredients uniformly. Add this to your wish list because it's one of my all-time used small appliances ever!
The third item is a cookie scoop! Years and years ago I used to use 2 spoons to measure and scrape cookie dough onto the pans. It wasn't a perfect process and I often ended up with oblong cookies in various sizes. A friend of mine brought cookies to a party and I noticed each and every one of her cookies looked PERFECT. Her secret? A cookie scoop! They come in three sizes- 1/2 tablespoon, 1.5 tablespoon and 3 tablespoon scoops. I used the smallest size- 1/2 tablespoon for these thumbprint cookies.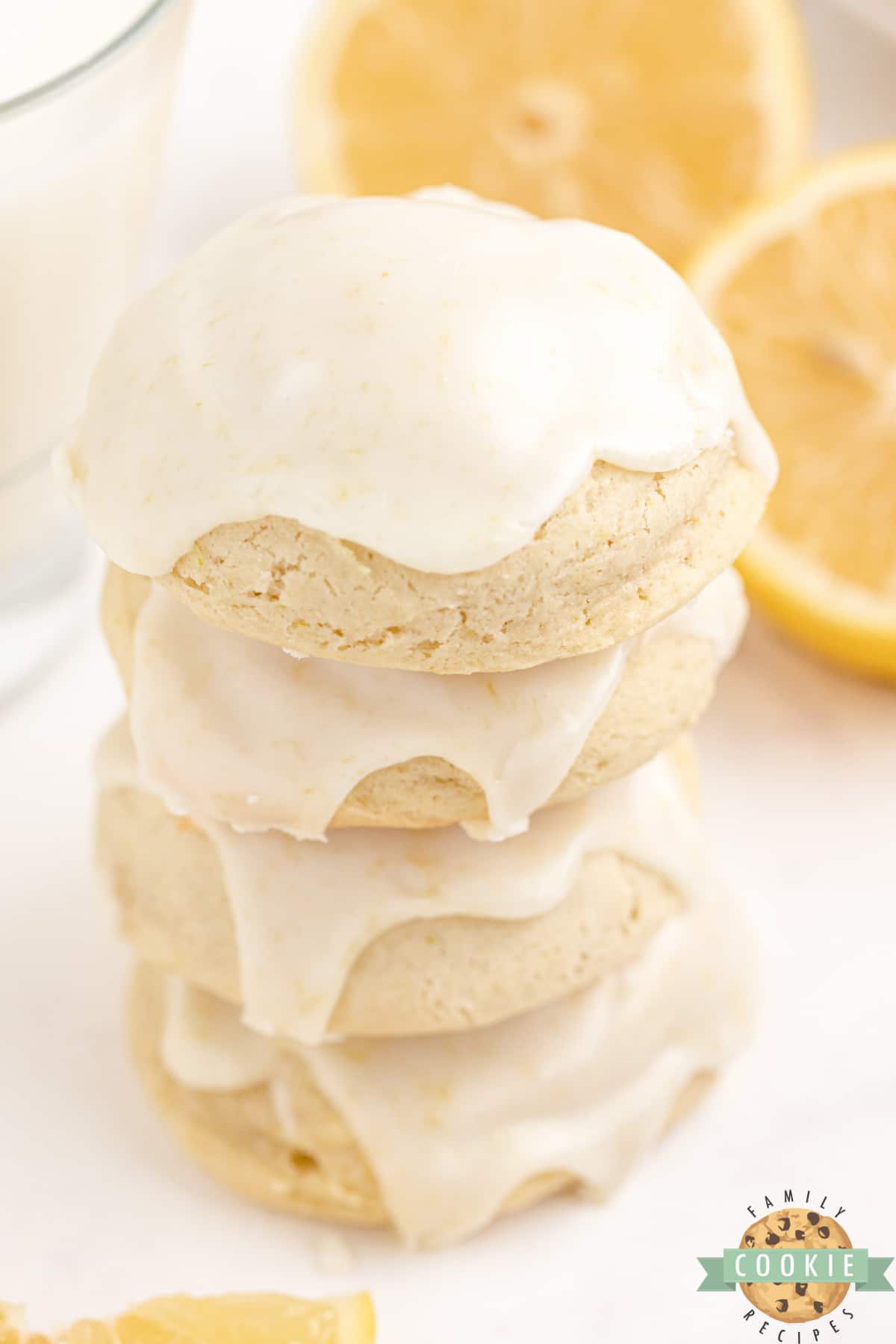 HOW DO YOU SOFTEN BUTTER?
I like to soften butter by using the defrost function on my microwave. If you need the full 1/2 cup cube of butter, you can leave it in the paper wrapper, otherwise, place the amount of butter you need in a glass or porcelain bowl. I use the lowest defrost setting on my microwave and just let it run for 20 seconds. Check the butter and see how soft it is by pressing it with a rubber scraper. If it is still not soft to the touch, meaning it doesn't indent when you press into it, let it warm for another 5-10 seconds. Watch it closely! Butter softens very quickly.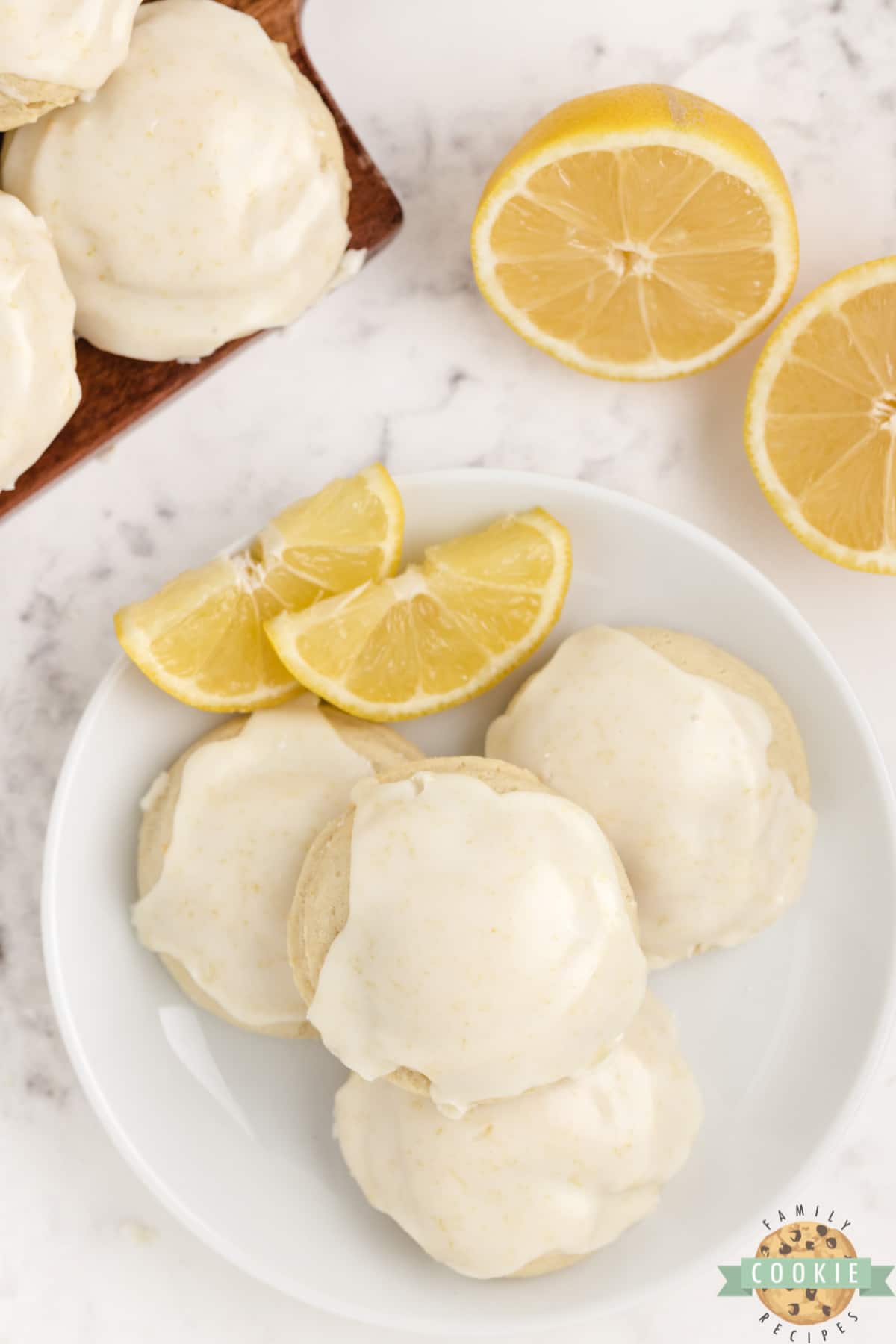 HOW DO YOU SOFTEN CREAM CHEESE?
Cream cheese is easy to soften – you can set it out at room temperature or soften it more quickly in the microwave.
-To soften at room temperature more quickly, just set the cream cheese on a plate and cut into smaller pieces. The cream cheese should reach room temperature in about 15-20 minutes with this method.
-To soften the cream cheese in the microwave, remove the foil packaging and set the cream cheese in a small bowl or on a plate. Microwave for about 10-15 seconds. If the cream cheese is still cold and hard, continue to microwave for about 5 seconds at a time until the cream cheese is soft throughout. Just make sure not to microwave it too long or it will start to melt!
IF YOU LIKE THESE LEMON COOKIES, CHECK OUT THESE OTHER AMAZING LEMON RECIPES!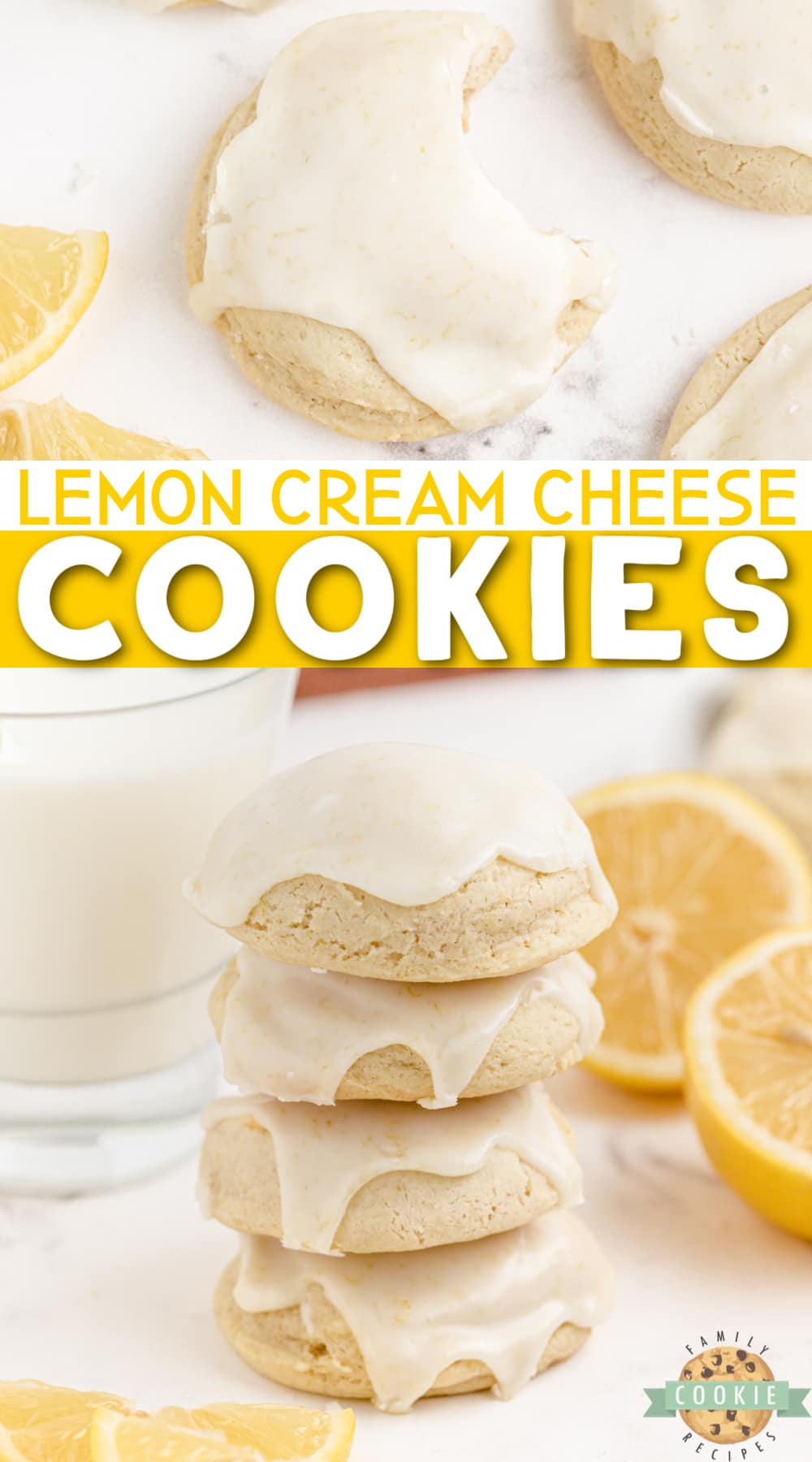 Lemon Cream Cheese Cookies are soft, thick and packed with lemon flavor! This lemon cookie recipe is made with cream cheese, lemon juice and lemon zest and then topped with a simple lemon glaze.



This little one loves her Bahama Bucks. She has a nanny that she spends a few hours with a couple of times a week and she loves Bahama Bucks too. And she happens to spend every Tuesday with her, which is $2 Tuesday at our local Bahama Bucks store. So naturally, they go just about every week and share a shaved ice. I've never been a shaved ice fan, but the ones here are comparable to the ones in Hawaii – they are so good. Something about adding ice cream to a snow cone makes it a zillion times better! Anyone else feel that way?