Chocolate Mint Brownie Cookies are your favorite brownies in cookie form! Loaded with chocolate mint flavor, these over-the-top cookies are the perfect treat!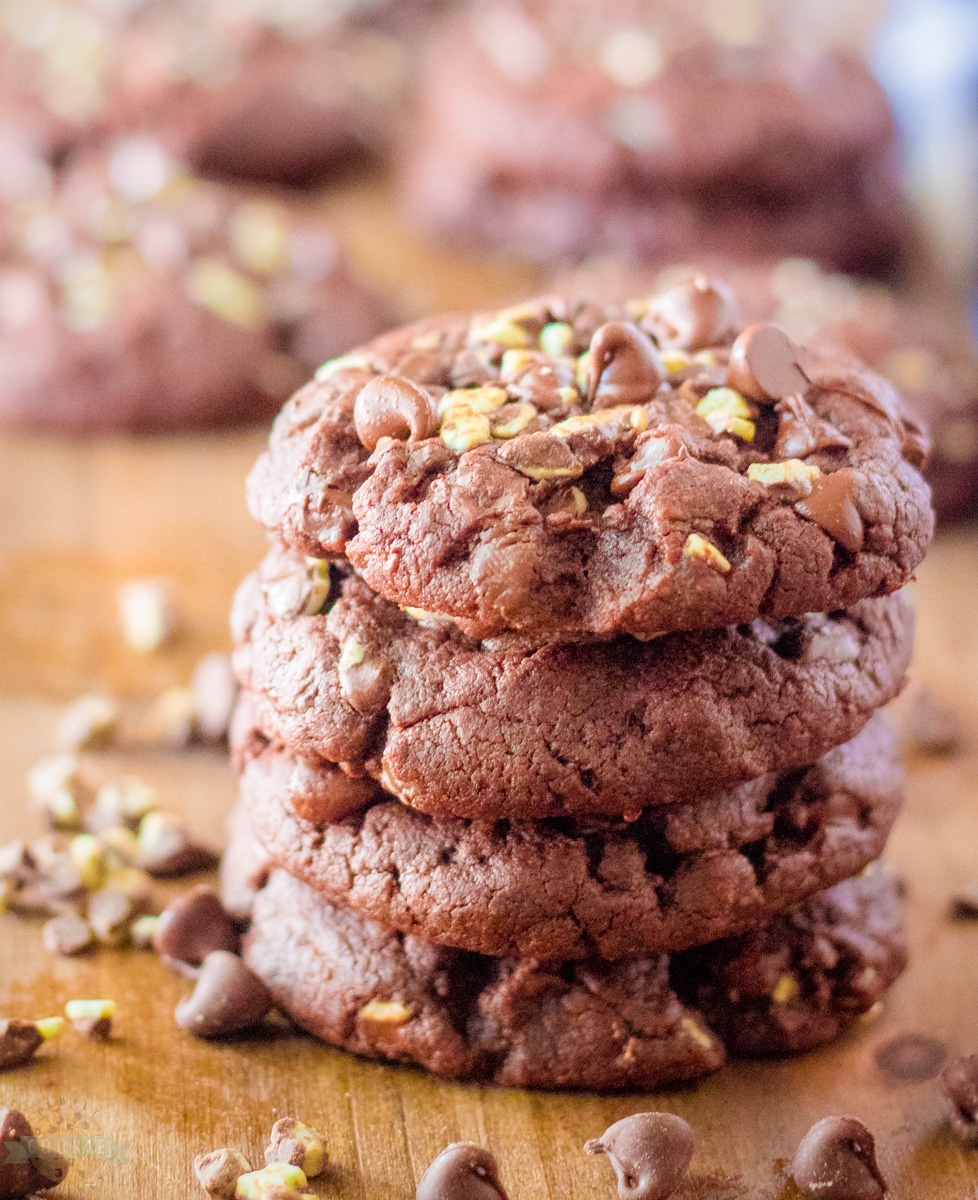 We love brownie cookies and these minty ones are among our top favorite variations. With mint brownie cookies being served up you know it won't be long before they all disappear. These cookies are so good it's hard to eat just one (or two). They never last long around here but that's okay because that's another excuse to make a fresh batch of cookies and this chocolate chip brownie cookie recipe tastes best when fresh and warm from the oven.
What are chocolate mint brownie cookies?
These are homemade brownie cookies made from scratch. They're a simple and easy one-bowl cookie dough recipe that uses mint chocolate chips and semi-sweet chocolate chips for a rich and minty taste. The cookies have a nice chewy edge and a soft fudgy center that pulls you in and makes you fall in love with every bite.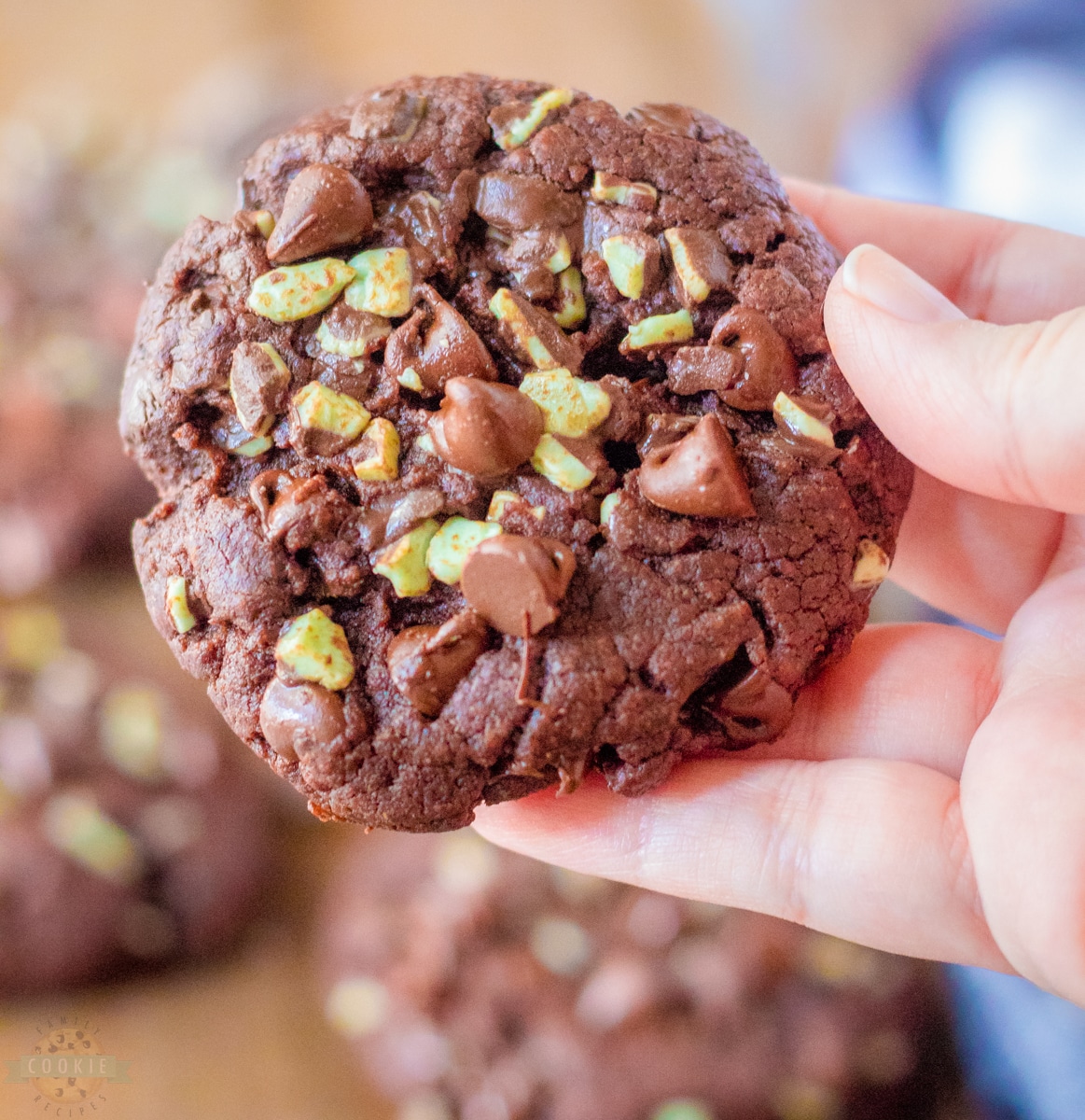 Mint Brownie Cookies Ingredients
-Cocoa powder: You will need 1/2 cup unsweetened cocoa powder for a nice chocolate flavor in every bite.
-Sugar: 1 cup of granulated sugar will help the cookies to be chewy and sweet.
-Butter: Adding 1/2 cup of melted butter will give us the fats we need for a moist cookie with flavor.
-Vegetable oil: Add in 3 tablespoons of vegetable oil for good measure.
-Egg: 1 egg will help to bind together the dough perfectly.
-Vanilla extract: 1 teaspoon of vanilla extract will help to enhance the flavors in these cookies.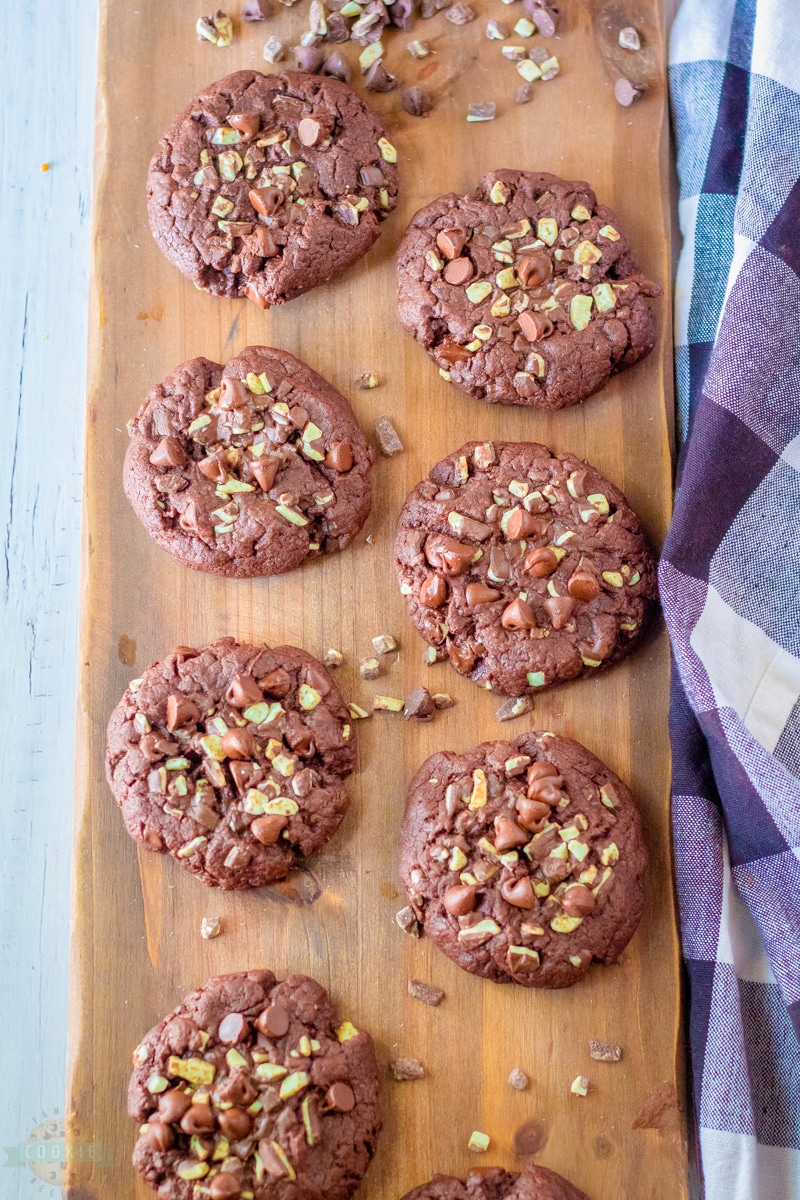 -Flour: The base of this cookie recipe is 1 1/3 cups of all-purpose flour.
-Baking powder: 1/2 teaspoon baking powder will give us the learning that we need for a puffier cookie.
-Salt: Add in 1/2 teaspoon of salt because it's a natural flavor enhancer and will make the cookies taste more incredible.
-Chocolate chips: 1 cup of semi-sweet chocolate chips in every bite will make our cookies a chocolate lover's dream.
-Mint chocolate chips: For a minty experience we want to use 1 cup mint chocolate baking pieces. You may also see these referred to as mint chocolate chip morsels.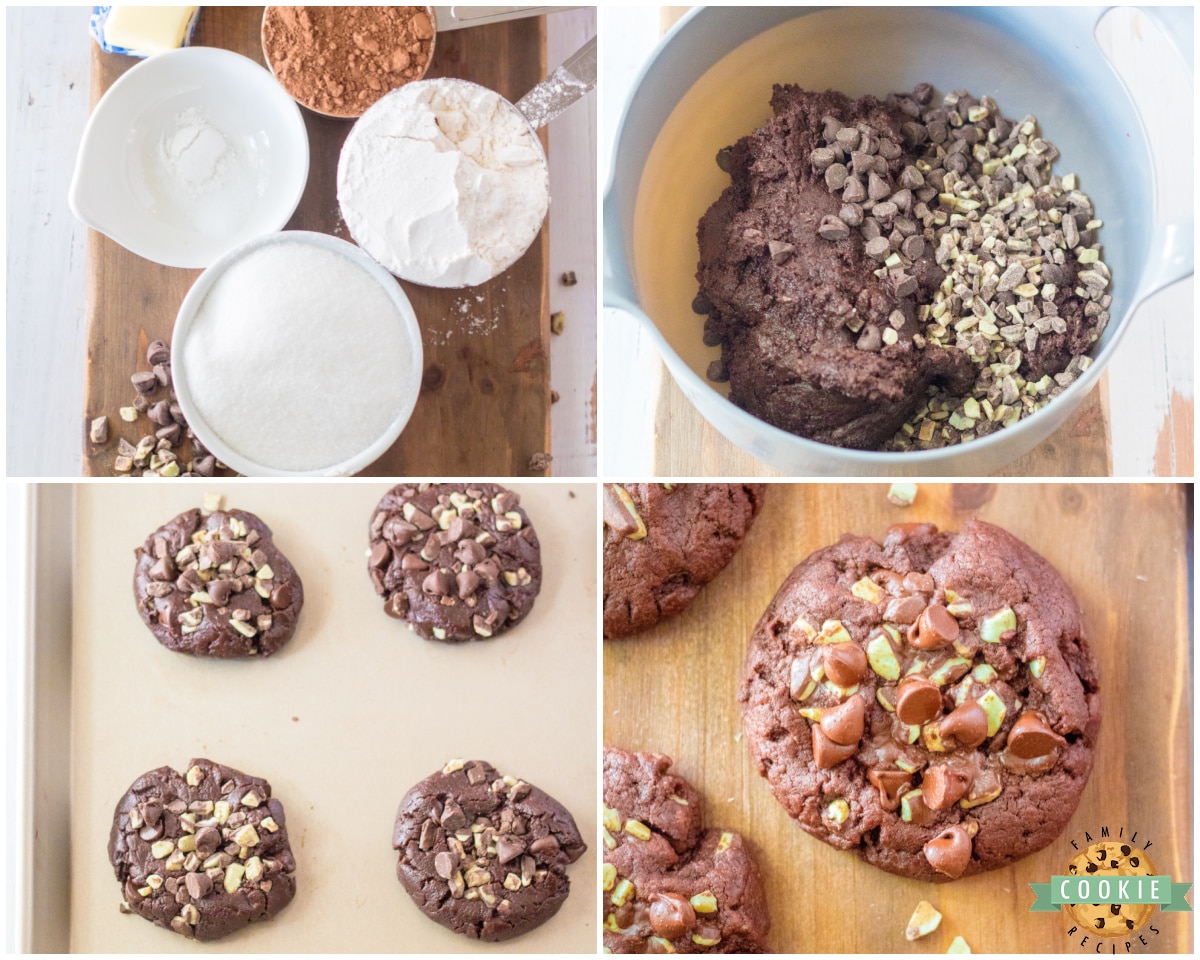 How to Make Chocolate Mint Brownie Cookies
Preheat your oven to 350 degrees F.
Combine the cocoa powder, granulated sugar, butter, and vegetable oil in a mixing bowl.
Whisk in the egg and vanilla until everything is combined.
Use a wooden spoon to stir in the flour, baking powder, and salt until just combined, do not over mix.
Stir ¼ cups of chocolate chips and ¼ cup of the mint chocolate chips into the dough.
Use a two tablespoon-sized cookie scooper and roll the dough out into balls.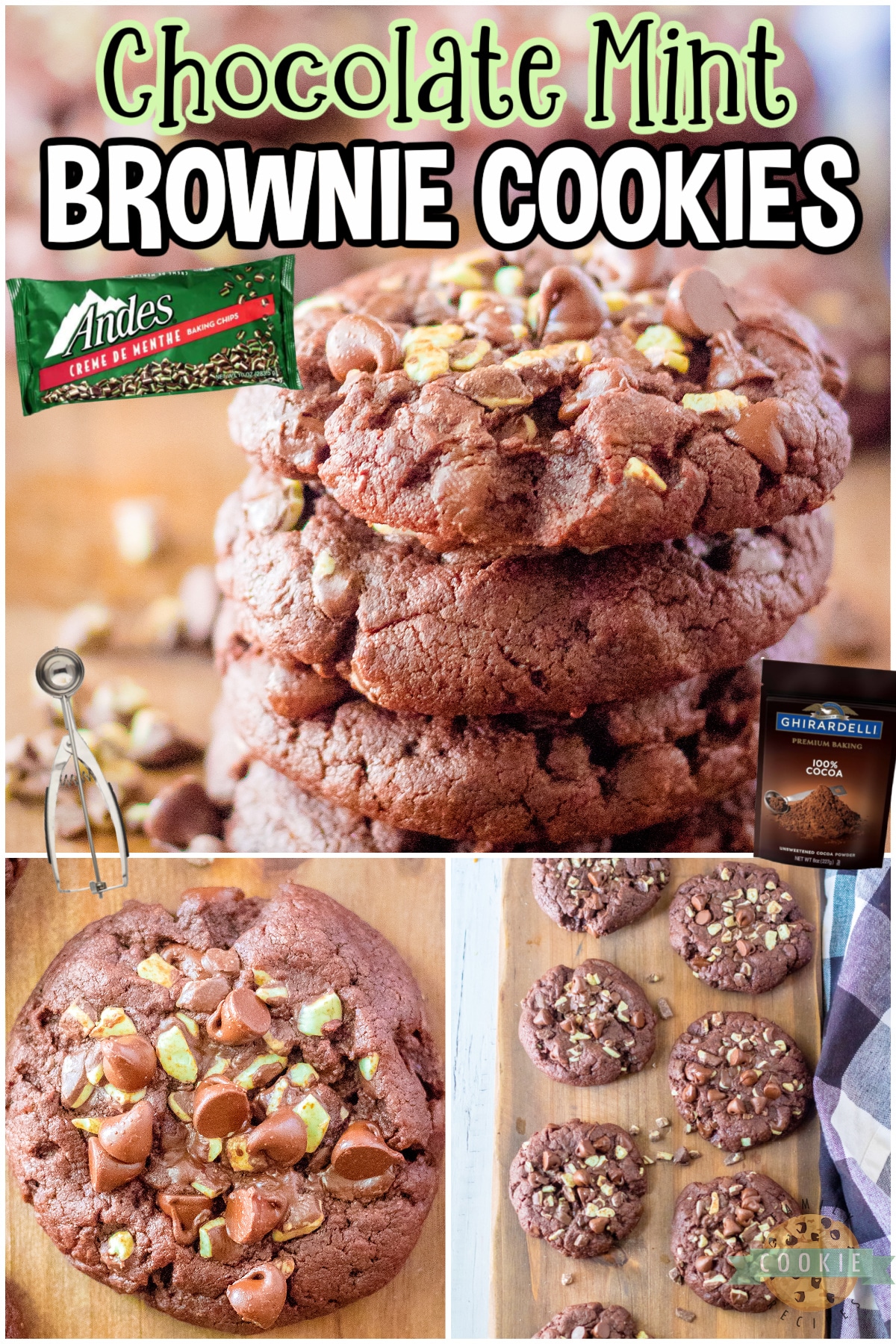 Place them onto a baking sheet.
Lightly press down on the tops of the cookie dough balls.
Add more chocolate chips and mint chocolate chips to the tops of the cookies.
Bake in the oven for 12 minutes.
Let the cookies rest on the baking sheet for 5 minutes. Transfer to a wire rack to cool completely. Enjoy!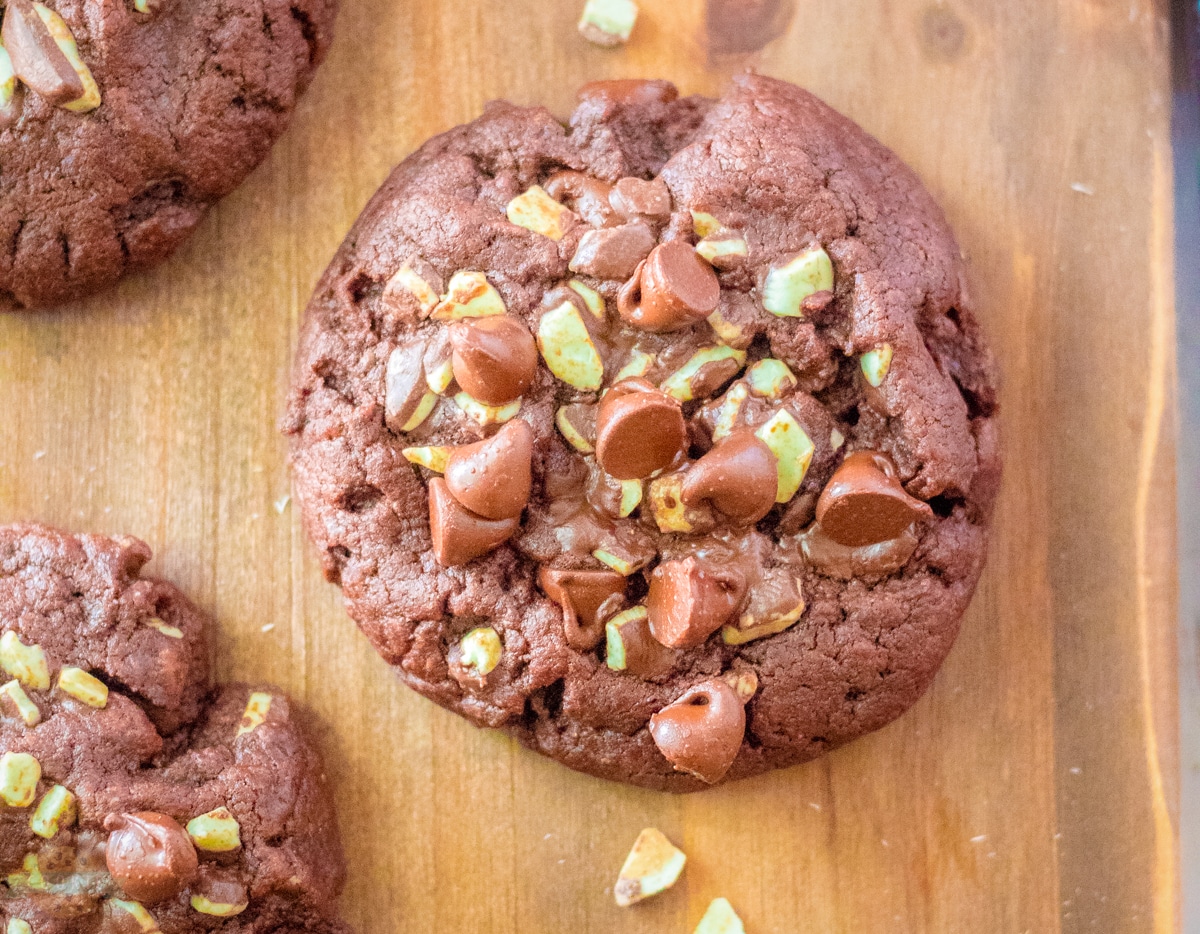 CAN YOU FREEZE COOKIES?
I love freezing cookies! There are 2 ways I prefer to freeze them. The first is by freezing the unbaked cookie dough balls. I scoop & shape the balls round with my hands, then freeze them in 1 layer on a cookie sheet. You can position them as close together as possible without touching. Freeze, then once solid, transfer them to a ziplock freezer bag. Then you can pull them out and bake them whenever you want! You'll want to either let them thaw on a cookie sheet while preheating the oven, or add a couple minutes to the bake time to compensate for frozen cookie dough.
The second way is to just freeze the baked cookies. My mother in law does this ALL the time. They turn out pretty well, albeit a tiny bit drier and more crumbly once thawed. Oh and you've got to make sure you thaw them. Frozen cookies are pretty hard to eat. Thankfully, they only take about 20 minutes or so to thaw out.
How long do brownie cookies last?
These cookies can last about a week if stored properly in an airtight container at room temperature. For best results eat within 3 days or so because the cookies do taste best when they are the freshest.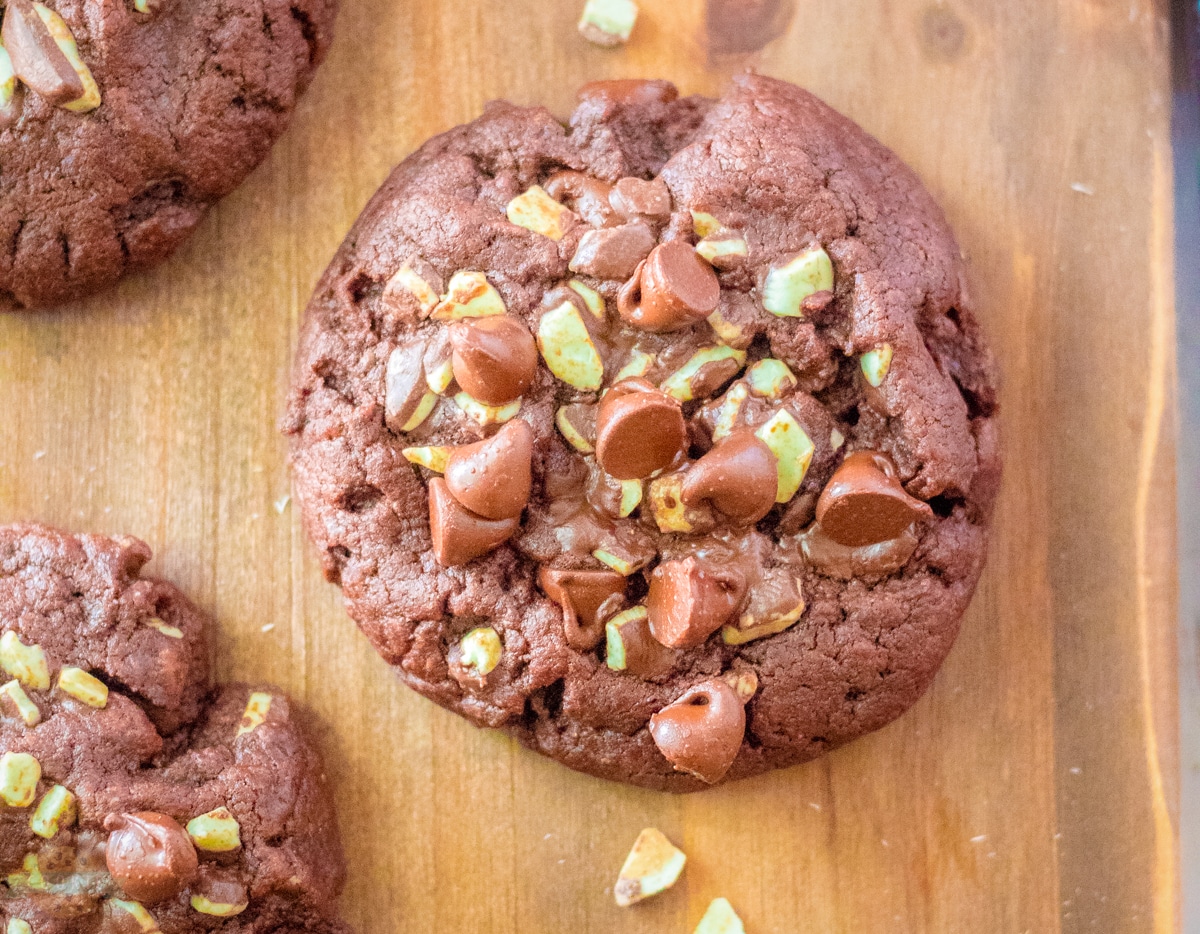 Can brownie cookies be frozen?
Yes, after these cookies have cooled completely, place them in a freezer-safe airtight container and freeze for up to 3 months. Thaw on the counter before eating. This is a perfect idea for holiday baking too.
How long should I let these cookies cool?
Cookies are best left to cool on the baking sheet they're cooked on for 3-4 minutes, then you can transfer them to a cooling rack to cool further. This way, they don't fall apart as cookies are pretty soft still when they're pulled out of the oven. After a couple minutes on a cooling rack, cooking are usually cool enough to eat! Warm cookies are the best!
More Brownie Cookie Recipes To Try Soon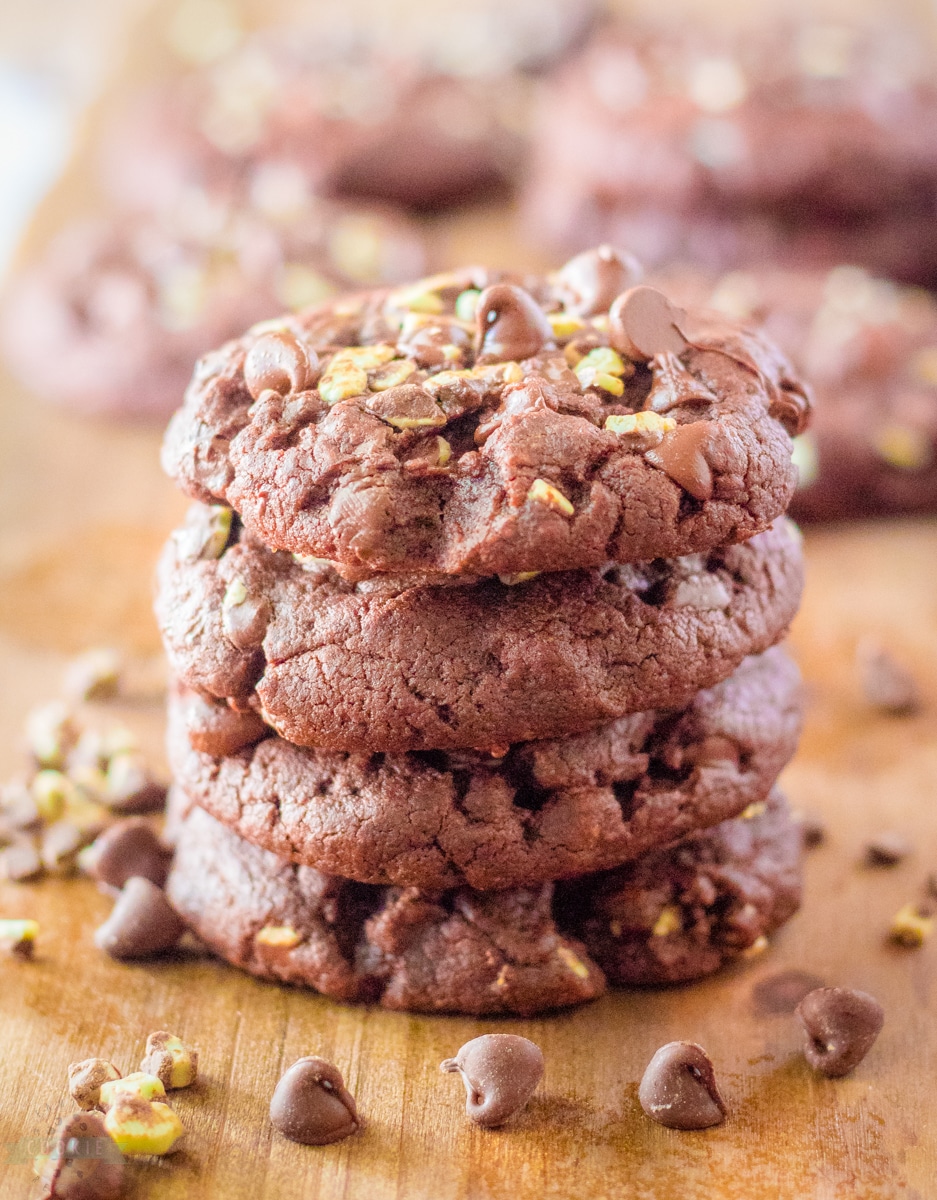 Mint Cookies Recipes:


Kids are so funny sometimes! I remember this day clearly. They were ALL driving me crazy. Fighting, bickering, doing their best to annoy each other and everyone else around them- you get the idea. I'd been doing my best to be patient and correct them when needed, but finally I decided, this just isn't working.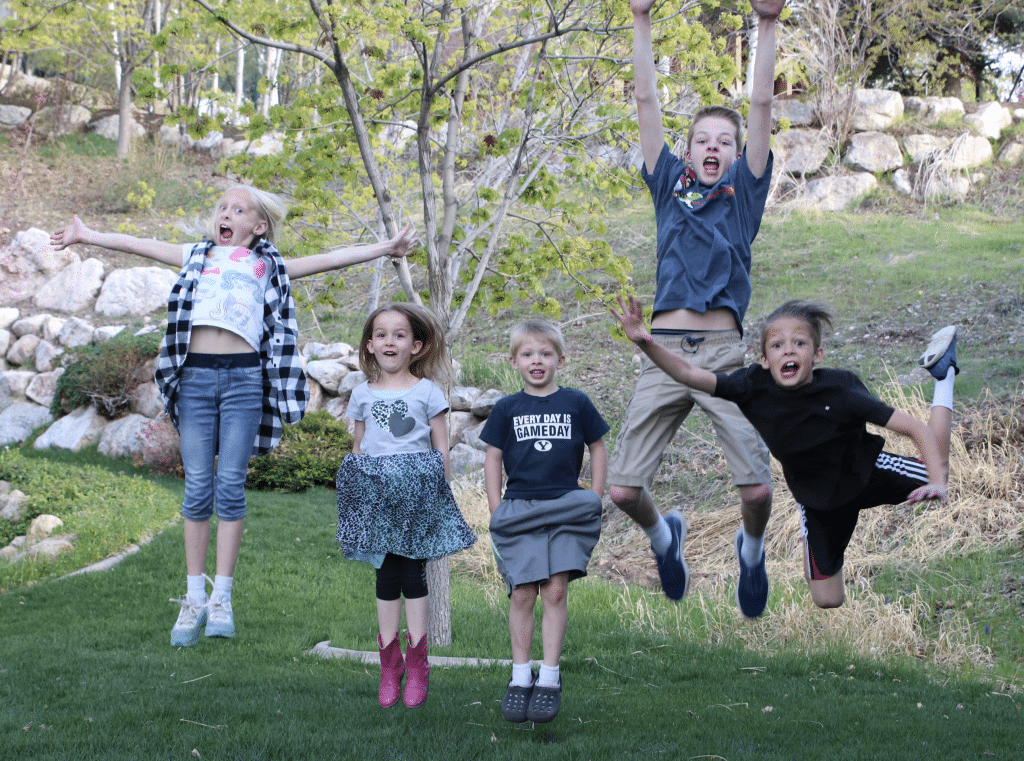 I grabbed my camera and said, let's go out and take pictures! They thought that was THE BEST IDEA EVER. We went on to have a really fun photo shoot. It only took about 30 minutes outside to turn the day around. And look, I have this hilarious picture to remember it all.
You're going to love this mint chocolate brownie cookies recipe. Every bite is delicious, chewy, and oh so perfect for any occasion.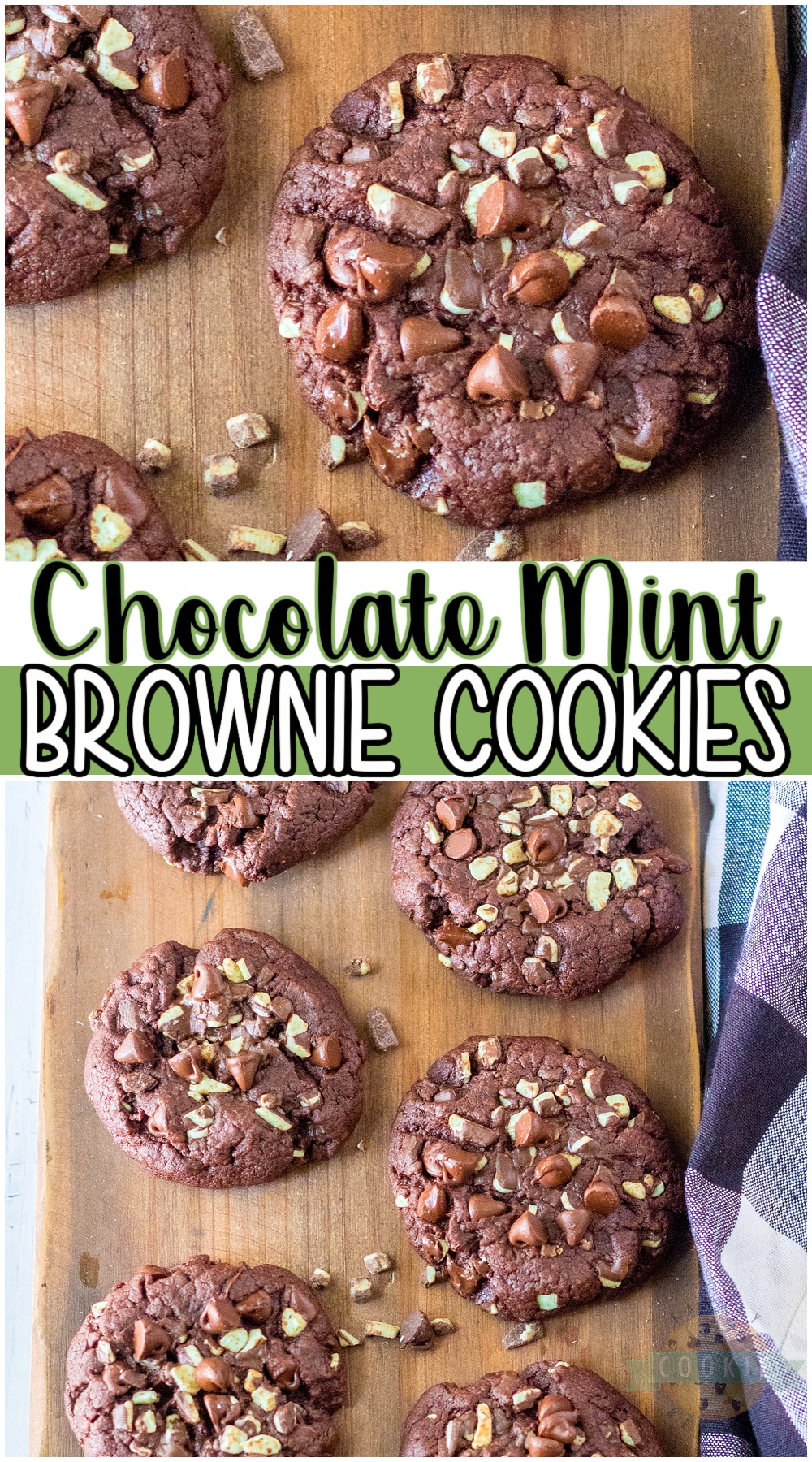 Chocolate Mint Brownie Cookies are your favorite brownies in cookie form! Loaded with chocolate mint flavor, these over-the-top cookies are the perfect treat!