Ginger Cookies filled with a delicious spiced Pumpkin Cheesecake perfect for Fall! Lovely pumpkin cheesecake ginger cookie recipe that everyone loves!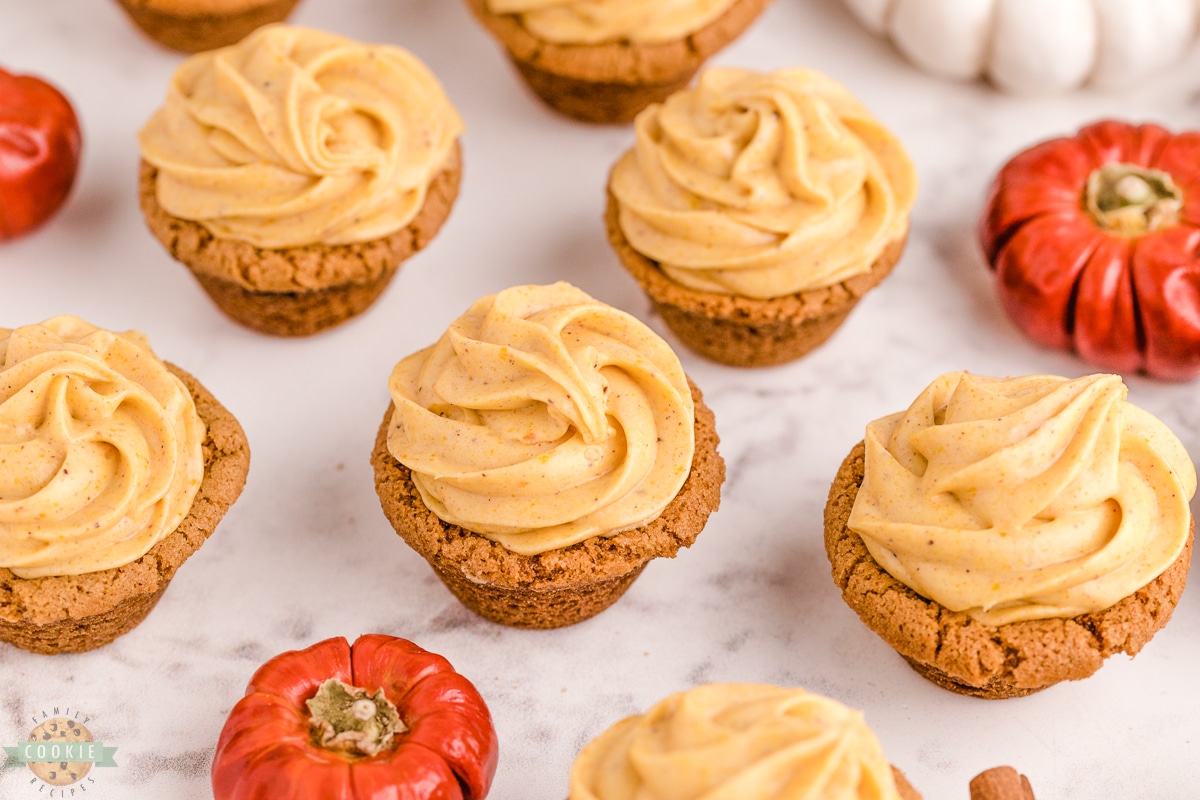 This cheesecake cookie cup recipe is a winner and if you're a huge fan of those warm autumn spices and comforting flavors of pumpkin and cinnamon then these cookies are definitely a treat for you. Make them now or later but know you can't just make them once. 😉
What are pumpkin cookie cups?
They're a simple spiced cookie dough recipe that is baked in muffin tins so that they are shaped like a bowl to hold in a homemade spiced pumpkin cream cheese filling that's super scrumptious. You're going to love how wonderful these cookies look and taste but I'm sure you're also going to love how easy these cookies are to make because they truly are a simple and easy recipe that doesn't take too much effort.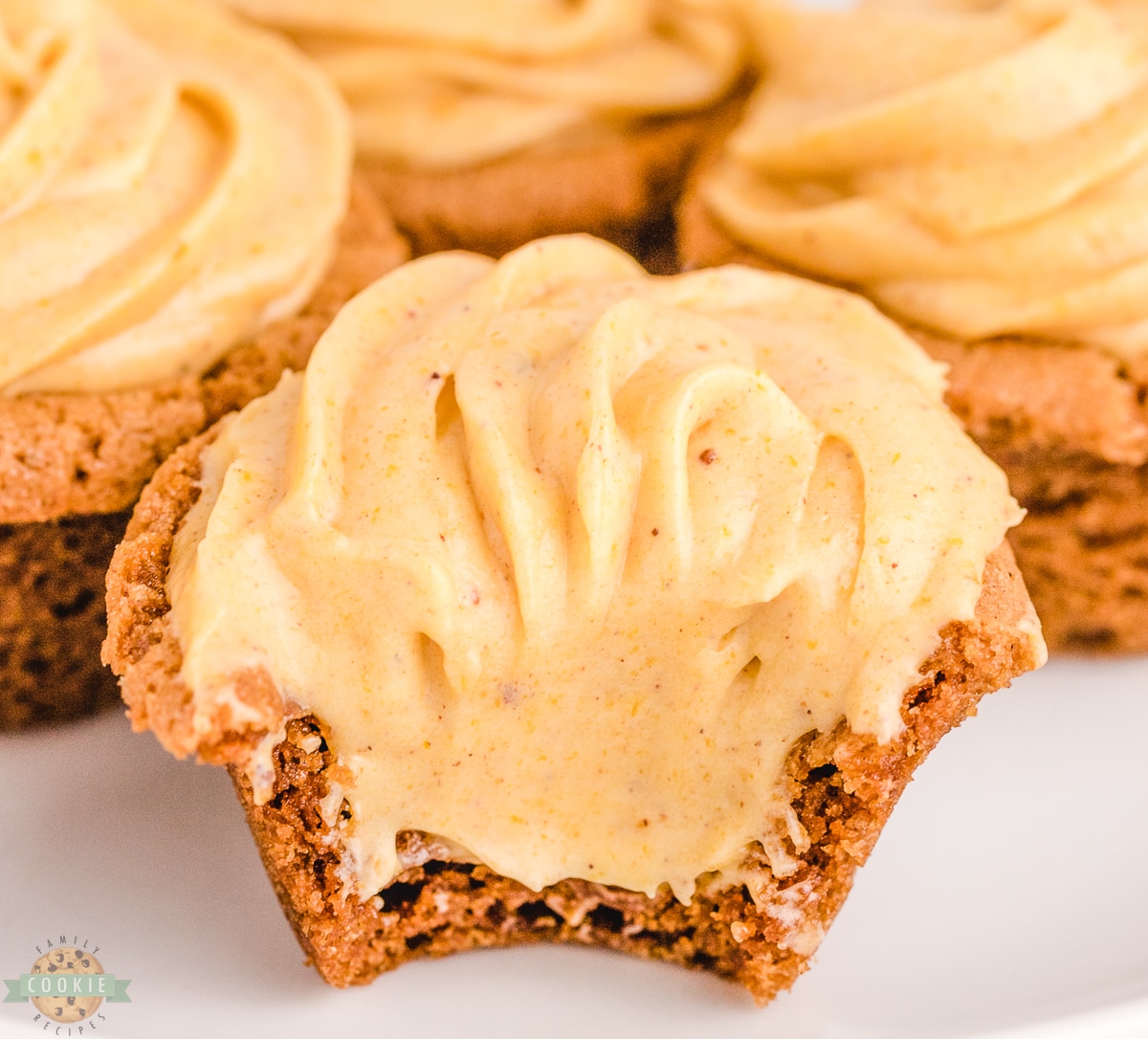 Pumpkin Cheesecake Ginger Cookie Ingredients
For the Cookies, You Will Need:
-Oil: 1 ⅓ cups of oil is needed to get these cookies to stay moist and wonderful.
-Sugar: Use 2 cups of granulated sugar to get a nice cookie that's sweet and chewy.
-Eggs: For helping to make the cookies richer in taste and to help them hold together well you will need 2 eggs.
-Baking soda: Adding in 4 teaspoons of baking soda will make the cookies puff up a bit as they bake so that they are a great texture.
-Molasses: Use 8 tablespoons of molasses, this is ½ cup.
-Flour: The gluten-filled base of this cookie dough is 4 cups of all-purpose flour.
-Spices: Use 1 teaspoon of ginger and 2 teaspoons of cinnamon for a well-spiced cookie.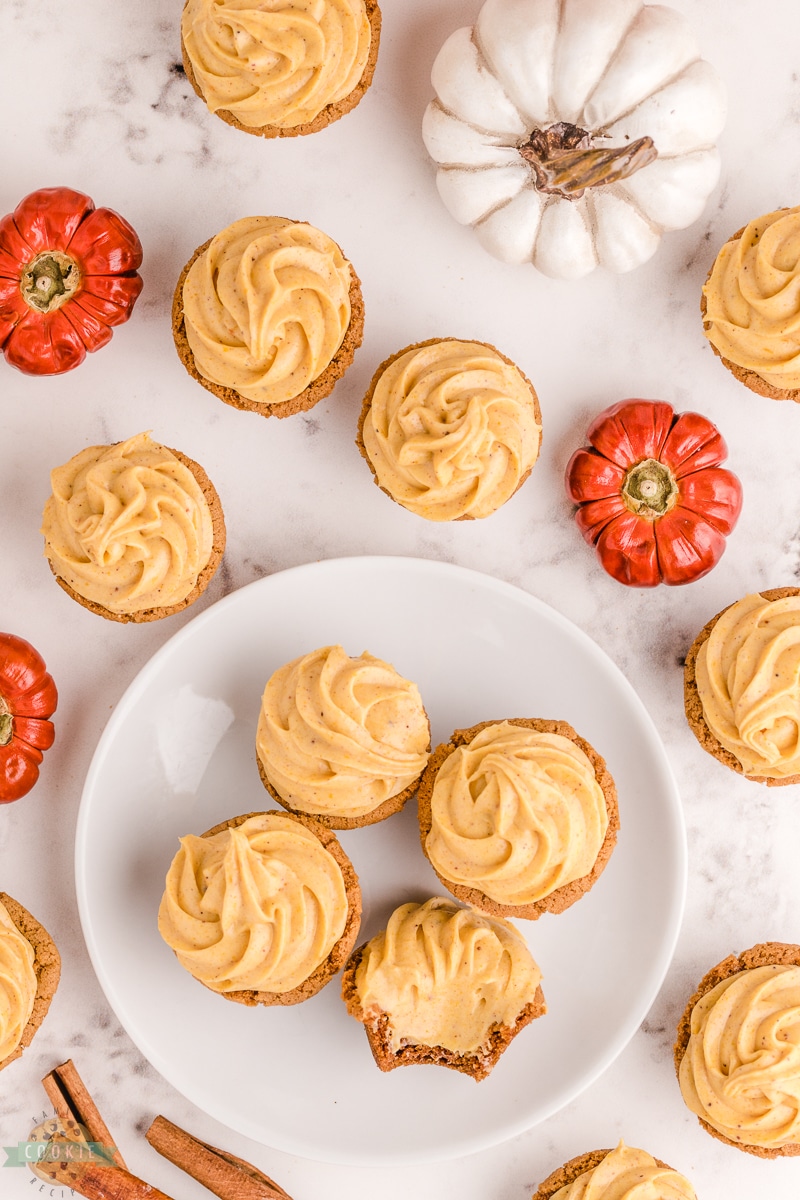 For the Pumpkin Cheesecake Filling, You Will Need:
-Cream cheese: You will need 8 ounces of softened cream cheese. This is one brick.
-Butter: To give the filling a richer taste add in 4 tablespoons of softened butter.
-Powdered sugar: 3 cups of powdered sugar will help to sweeten the filling and give it much needed thickness for piping into the cookies.
-Spices: You will need 1 teaspoon of cinnamon and 1 ¼ teaspoons of nutmeg for a warm earthy flavor.
-Pumpkin: ⅓ cup of pumpkin puree will help to give us a natural orange color and wonderful pumpkin flavor.
-Vanilla: You will need ½ teaspoon of vanilla to help enhance the flavors in the filling.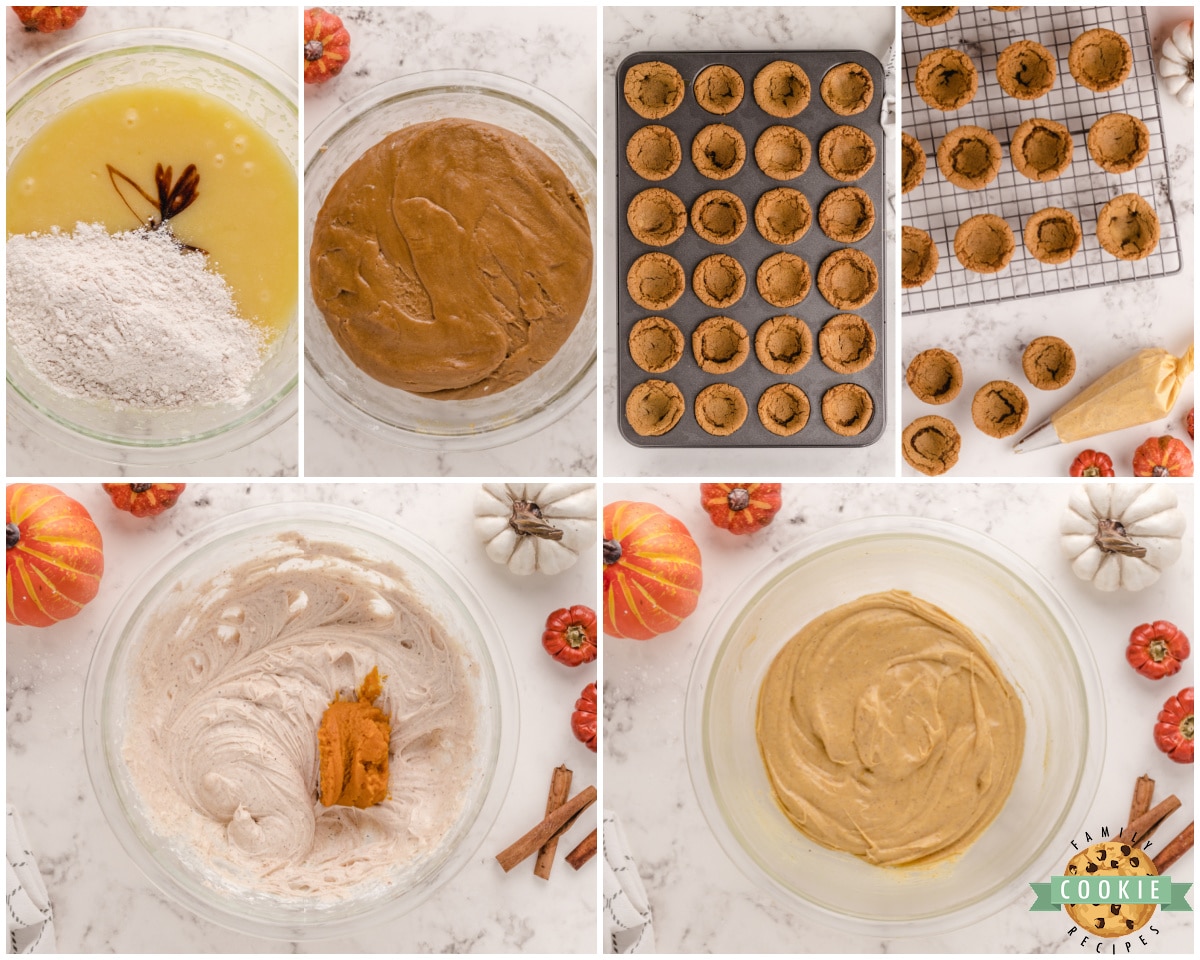 How to make pumpkin cheesecake cookie cups
Preheat your oven to 350 degrees F.
In a mixing bowl, mix together the oil, sugar, and eggs, blending them together well.
Stir in the molasses and then add in the dry ingredients.
Chill the dough for at least 1 hour.
Roll your dough into walnut-sized balls and then press them into a greased muffin tin. This will give you a nice cookie base.
Bake in the oven for 10 minutes.
When the cookies have finished baking, press the bottoms flat a bit so that they are more bowl-shaped and there is more room for the filling.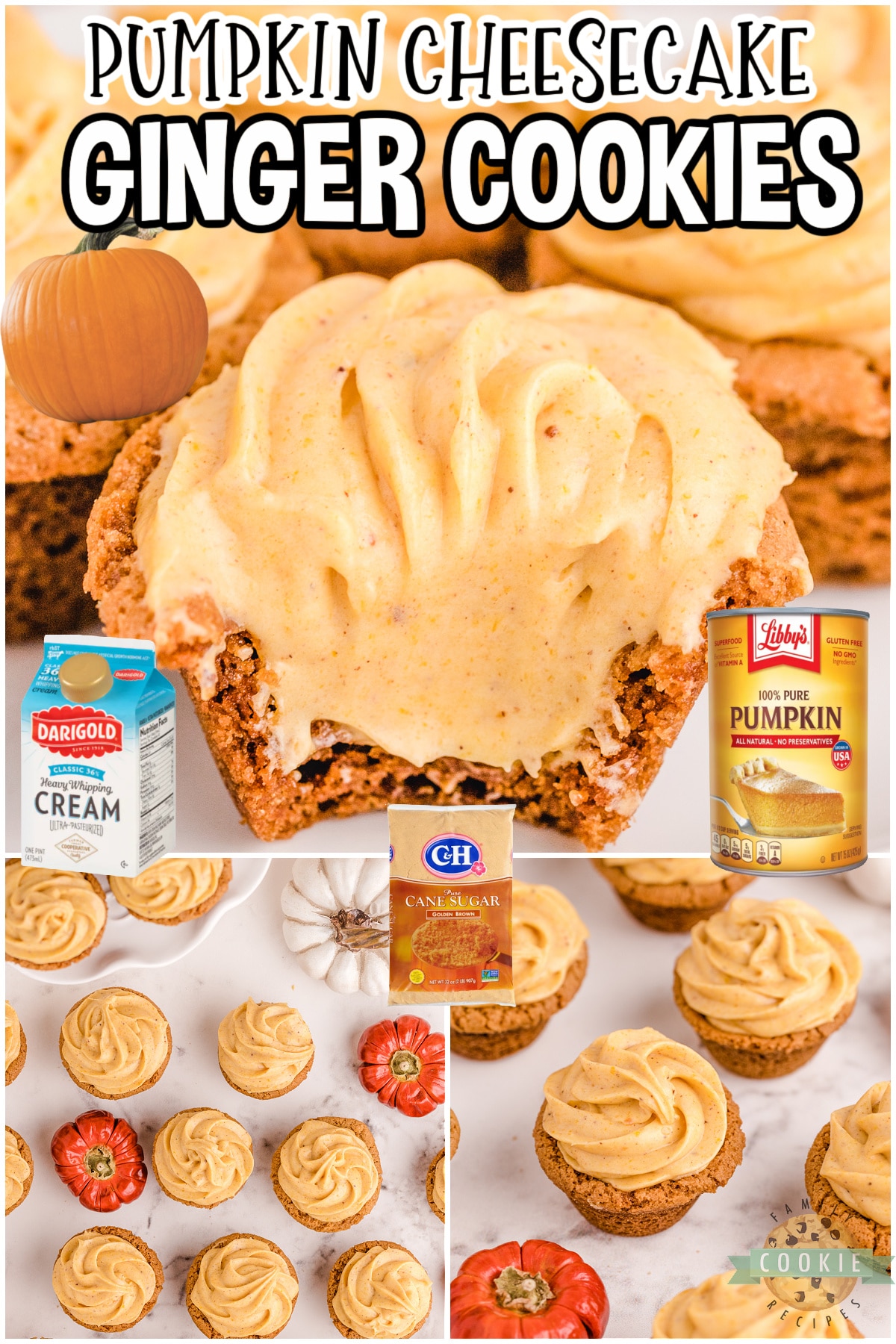 How to make Pumpkin Cheesecake Filling
In a bowl blend together the butter and cream cheese.
Add in 2 cups of sugar and spices.
Next, blend in the pumpkin.
Add in more powdered sugar until the filling reaches your desired thickness.
Pip the filling into the cookies and then place the cookies in the fridge or eat immediately.
Enjoy!
How long are cheesecake cookie cups good for?
These cookies can last about 3 days if properly stored in the fridge in an airtight or covered container.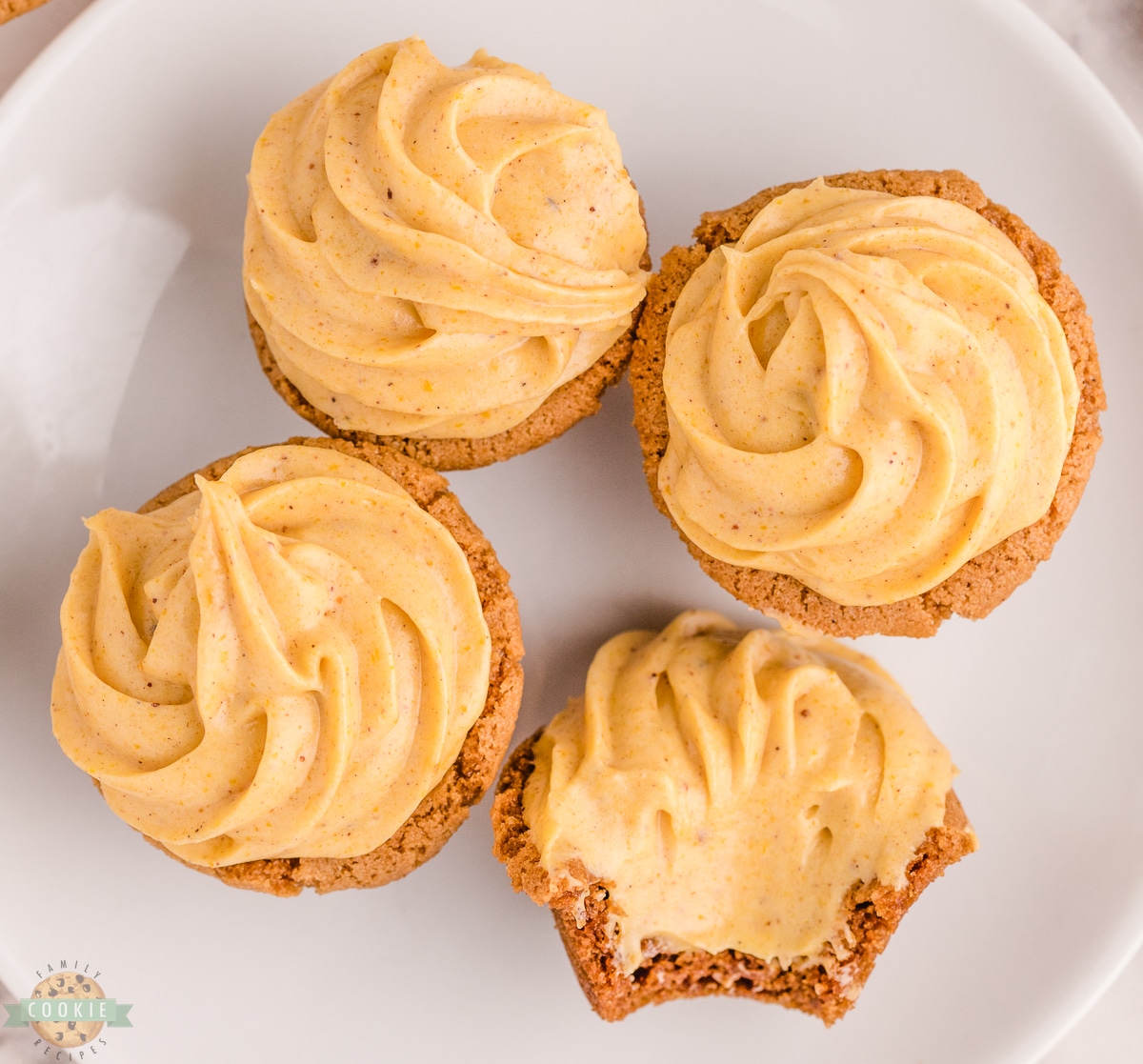 Can I freeze pumpkin cheesecake cookies?
Yes, these cookies can be made and then placed in the freezer for up to 3 months. I recommend laying them in an airtight container so that they are tops up and not stacked. This helps to prevent the filling from getting bumped around. To thaw the cookies simply place them in the fridge overnight to thaw.
More delicous pumpkin cookie recipes to enjoy


Our family recently tagged along with Dad for a quick business trip and had so much fun! VEGAS, baby! Only, the kid-version that's all the candy stores and no gambling. Ha!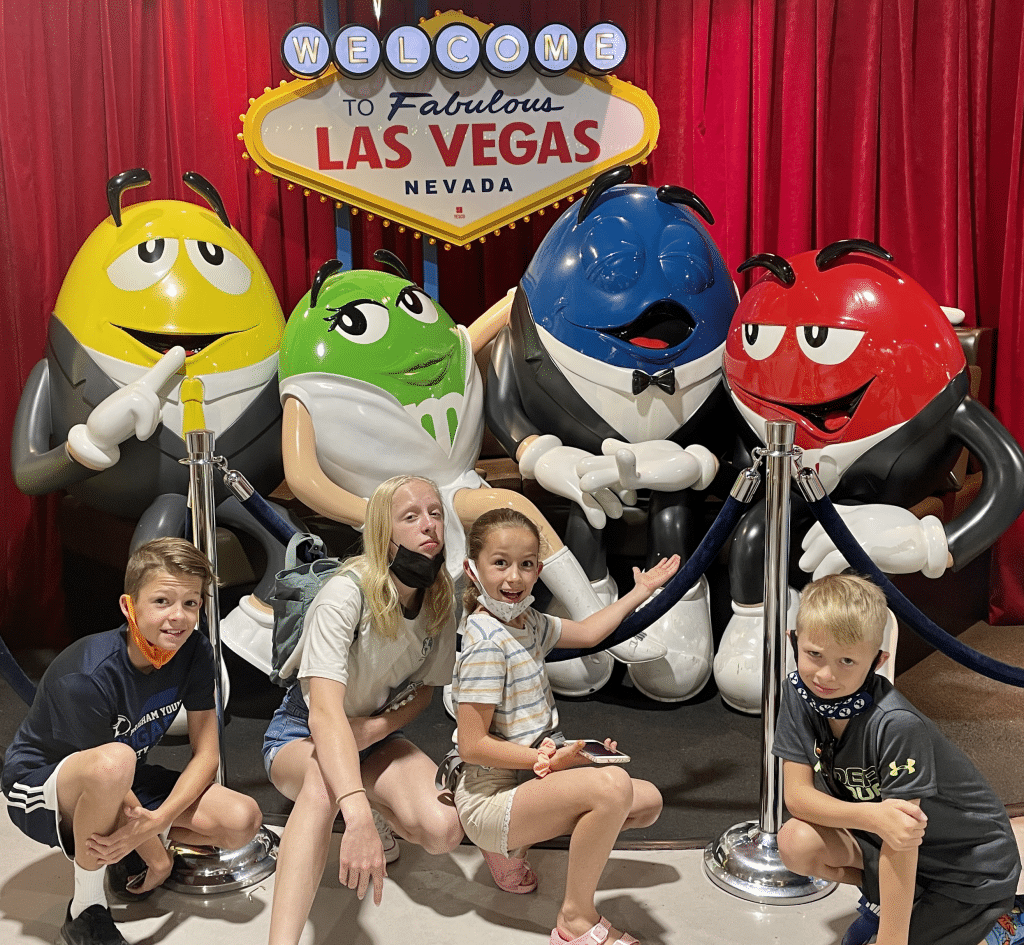 We really did have a blast. But I DO NOT think I could have handled that heat much longer! 108°F!! No, thanks! It is fun to visit though!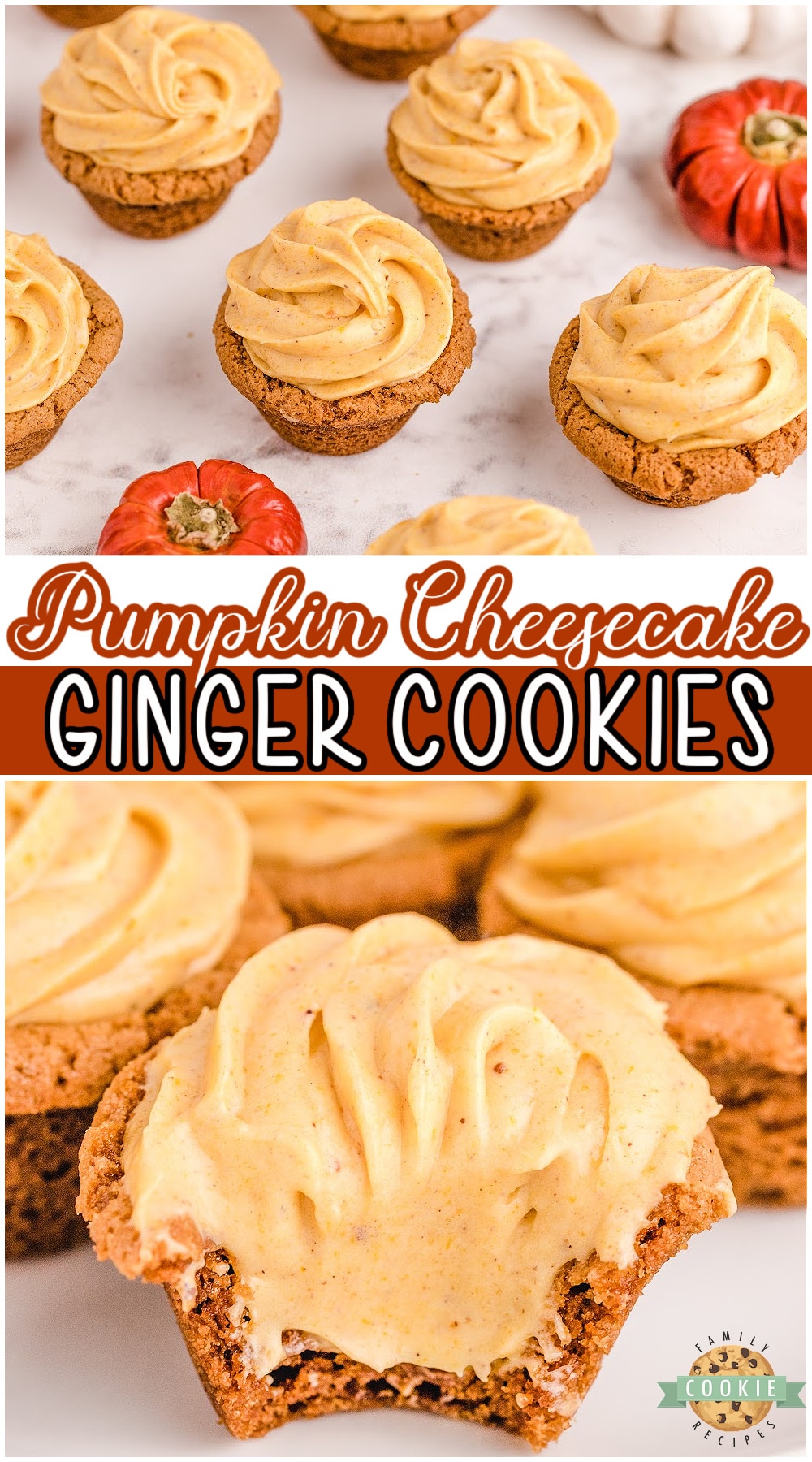 These pumpkin cheesecake-filled cookies are a recipe you'll want to repeat often this season. Made with spiced cookies and a spiced pumpkin filling, every bite is a wonderful comfort and bite of Fall.