Santa's Whiskers Cookies are buttery cookies made with sweet cherries & pecans, then rolled in coconut for the classic look! Delicious slice and bake shortbread cookies made festive for Christmas!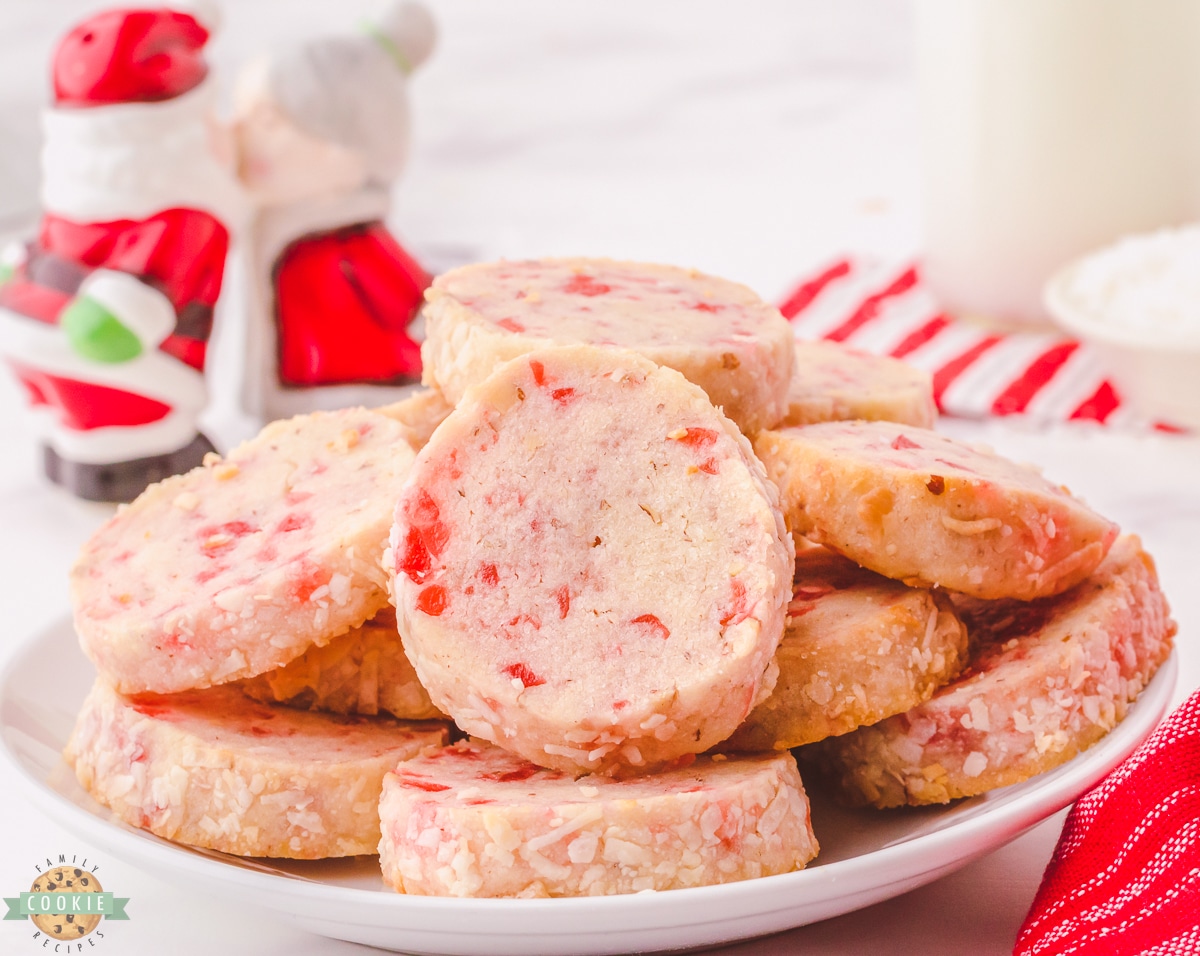 You don't get "more Christmas" than the big guy in red and these Santa whiskers Christmas cookies are exploding with the spirit of Santa. From the cherry that looks like his red nose to the coconut shreds that look like his hair, every cookie is perfect for this holiday season. Enjoy your holly jolly cookies with a tall glass of milk or serve them up at the Christmas cookie exchange.
What Are Santa Whisker Cookies?
Despite the name, these cookies do not contain hair or "whiskers" as you will. They do however contain shredded coconut that looks like Santa's white hair and the name sort of comes from there.
The cookies themselves are a simple slice and bake cookie recipe and one that is very easy to follow along with even for novice bakers. This recipe is sure to be a huge hit when served up at your next Christmas party!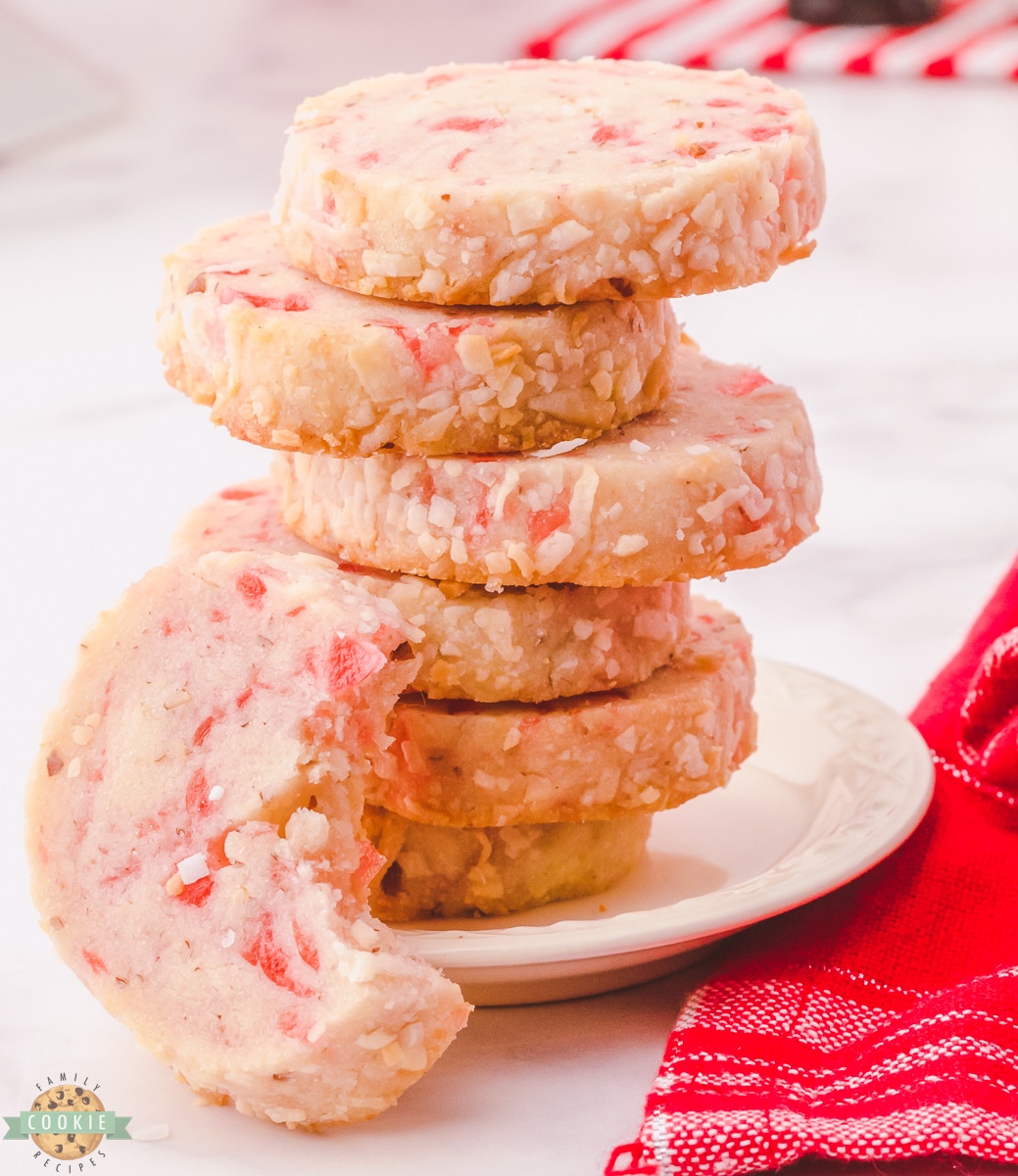 Santa's Whisker Cookies Ingredients
-Butter: You will need ¾ cup of salted butter for this recipe. This is 1 ½ sticks of butter.
-Sugar: Use 3/4 cups of granulated white sugar to make the cookies nice and sweet.
-Milk: Use about 1 tablespoon of milk to help get the dough to the right consistency.
-Extracts: You will need 1 teaspoon of vanilla extract and ½ teaspoon of almond extract to make these cookies taste incredible.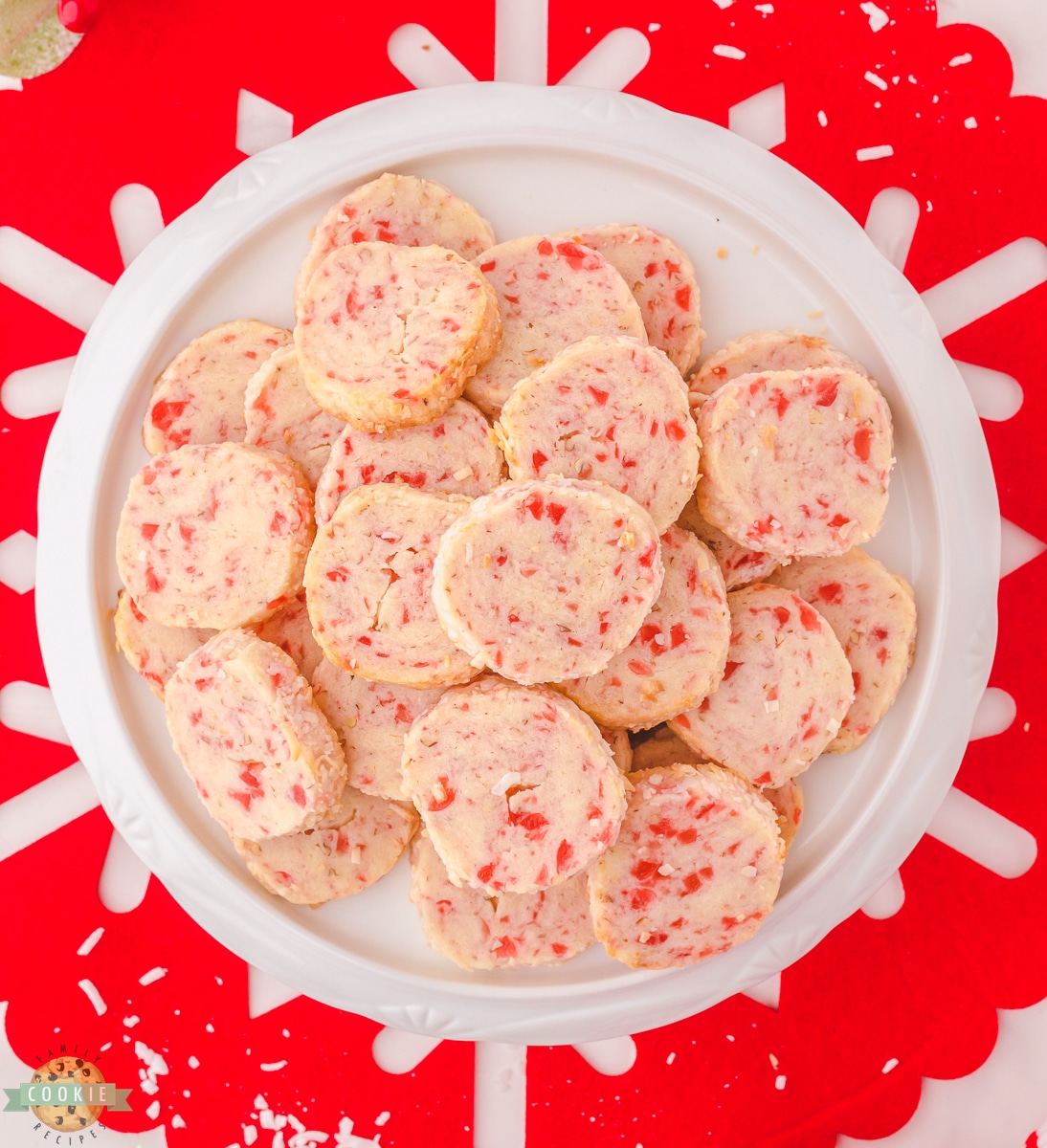 -Flour: Use 2 cups of all-purpose flour for the base of this cookie dough.
-Cherries: You will need ¾ cups of finely diced candied red cherries.
-Nuts: Use 1/4 cup of finely chopped pecans or almonds depending on what you would prefer.
-Coconut: Adding in 1/2 cup of shredded coconut will give these cookies the flavor, appearance, and texture that we are looking for.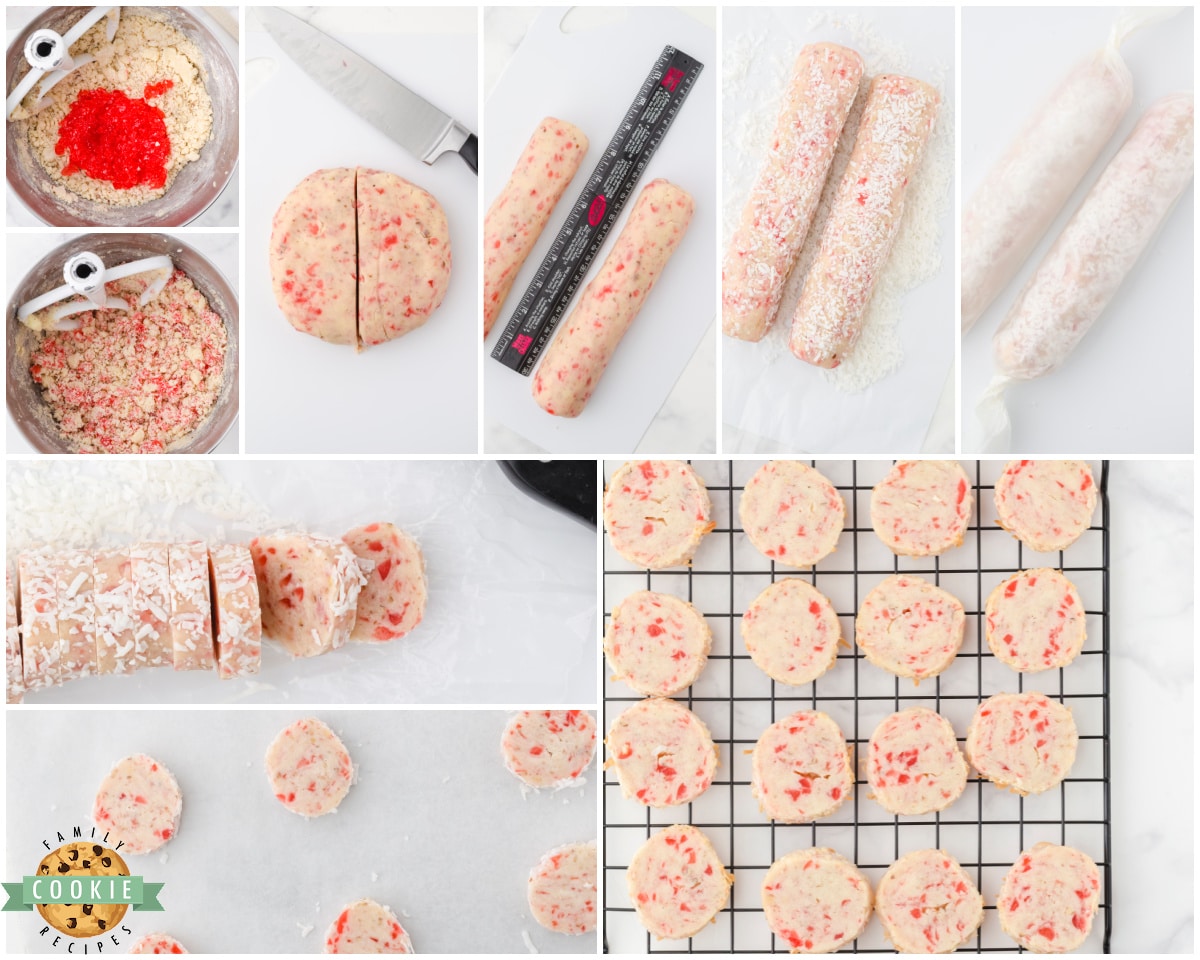 How to Make Santa's Whiskers Christmas Cookies
Cream the butter in the bowl of a stand mixer for about 30 seconds until fluffy.
Add in the sugar, milk, vanilla extract, and almond extract and mix again until combined and fluffy. This should take about 1 minute on low speed.
Add in the flour all at once and mix at low speed until just combined.
Mix in the nuts and mix. Then add in the cherries and mix again. Mix until the dough just starts to come together. It will appear very crumbly.
Turn the dough out onto a lightly floured surface and knead gently with your hands until it comes together well. Divide the dough into two portions and form each one into an 8-inch log.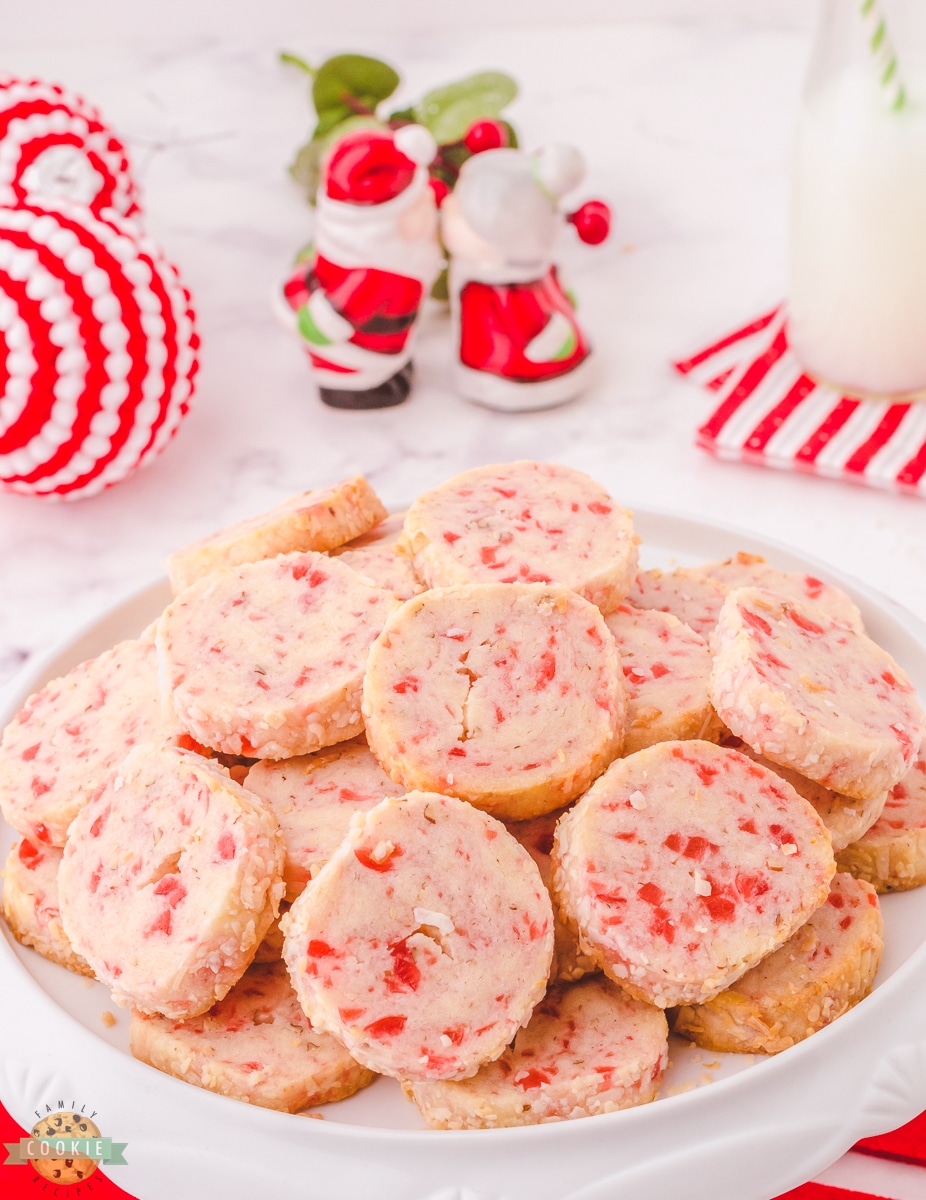 Sprinkle the coconut onto a piece of wax paper and wrap each log in it until covered well. Repeat for both logs.
Wrap each log in the wax paper and chill for at least 4 hours but up to 8 hours.
When you're ready to bake the cookies, slice them into ½ inch thick slices, making sure not to cut them too thin if you're wanting a soft cookie.
Place the cookie slices 1 inch apart on a parchment paper-lined cookie sheet.
Bake in the oven at 350 degrees F for 12-14 minutes or until the edges and bottoms are just barely beginning to brown.
Cool for one minute on the tray before transferring to a wire rack to cool completely. Enjoy!
How long are shortbread cookies good for?
These cookies can last up to a week at room temperature in an airtight container and still taste incredible.
Can I freeze Santa cookies?
Yes, these cookies do very well when frozen. Go ahead and make them as directed and then after the cookies have cooled completely, place them into an airtight container for up to 3 months. Thaw when you're ready to eat and enjoy. This is a perfect way to make your holiday treats in advance.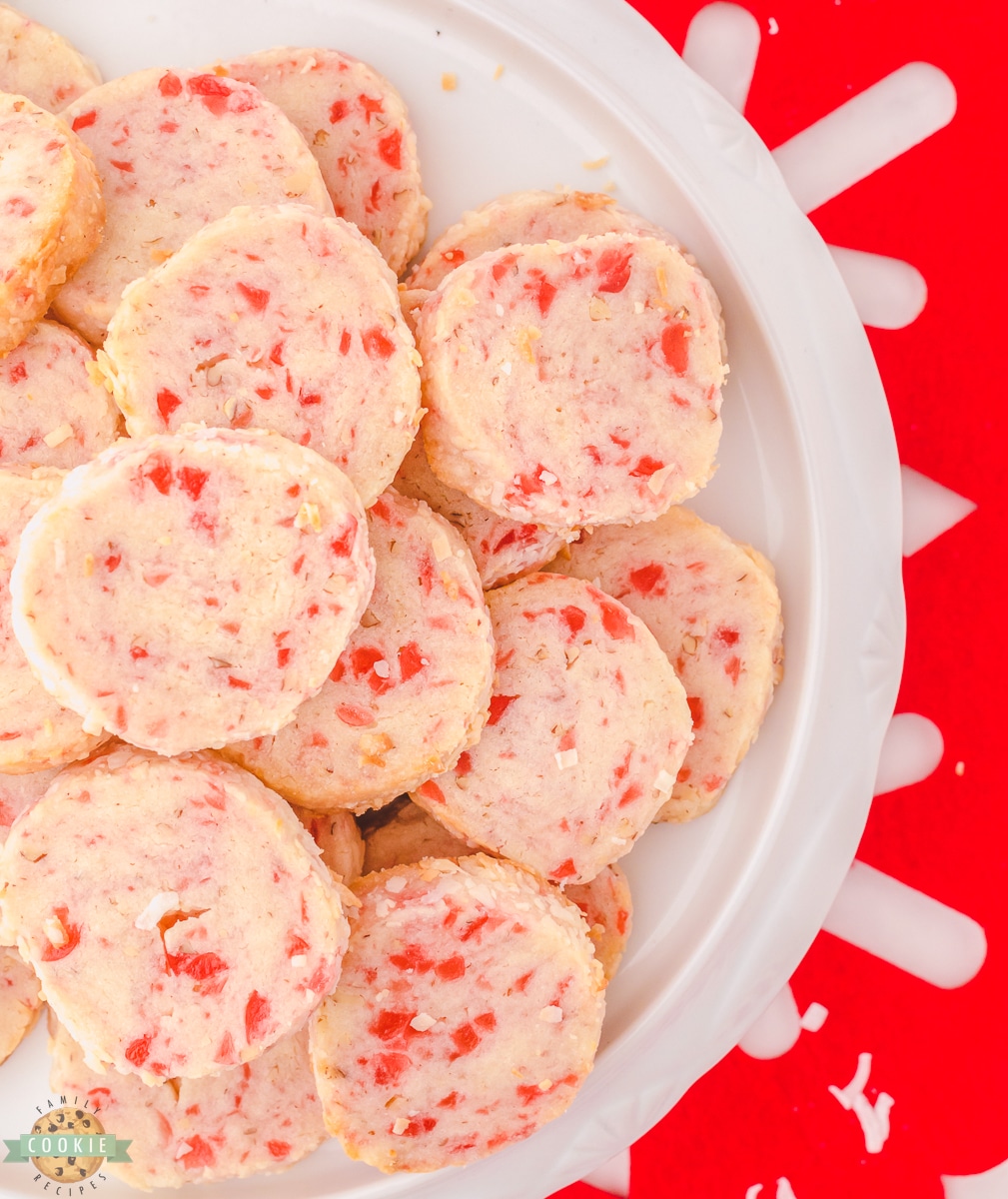 Looking for more holiday spirit? Check out these great Christmas Cookie Recipes!

Most nights, after dinner, if the weather was pleasant we tried to take the kids outside and run off some energy. So many times the lighting was just gorgeous, so I'd run back in the house and get my camera. I can't tell you how many amazing pictures came from these impromptu photo shoots! I should do it more often! I love this picture.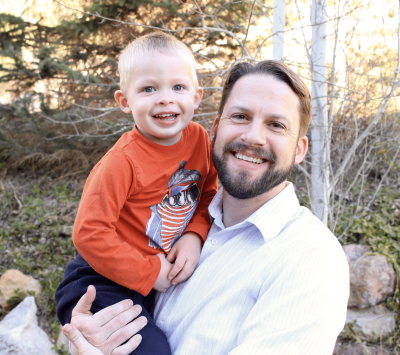 This Santas Whisker Cookie Recipe is sure to become a holiday tradition in your home. Made easily with just a few ingredients and steps this cookie is always as much fun to make as it is to eat.