Circus Animal Sugar Cookies are a fun and whimsical twist on traditional sugar cookies. The recipe calls for basic ingredients that can be found in most kitchens, along with a few extra special additions, such as rainbow sprinkles and frosted circus animal cookies.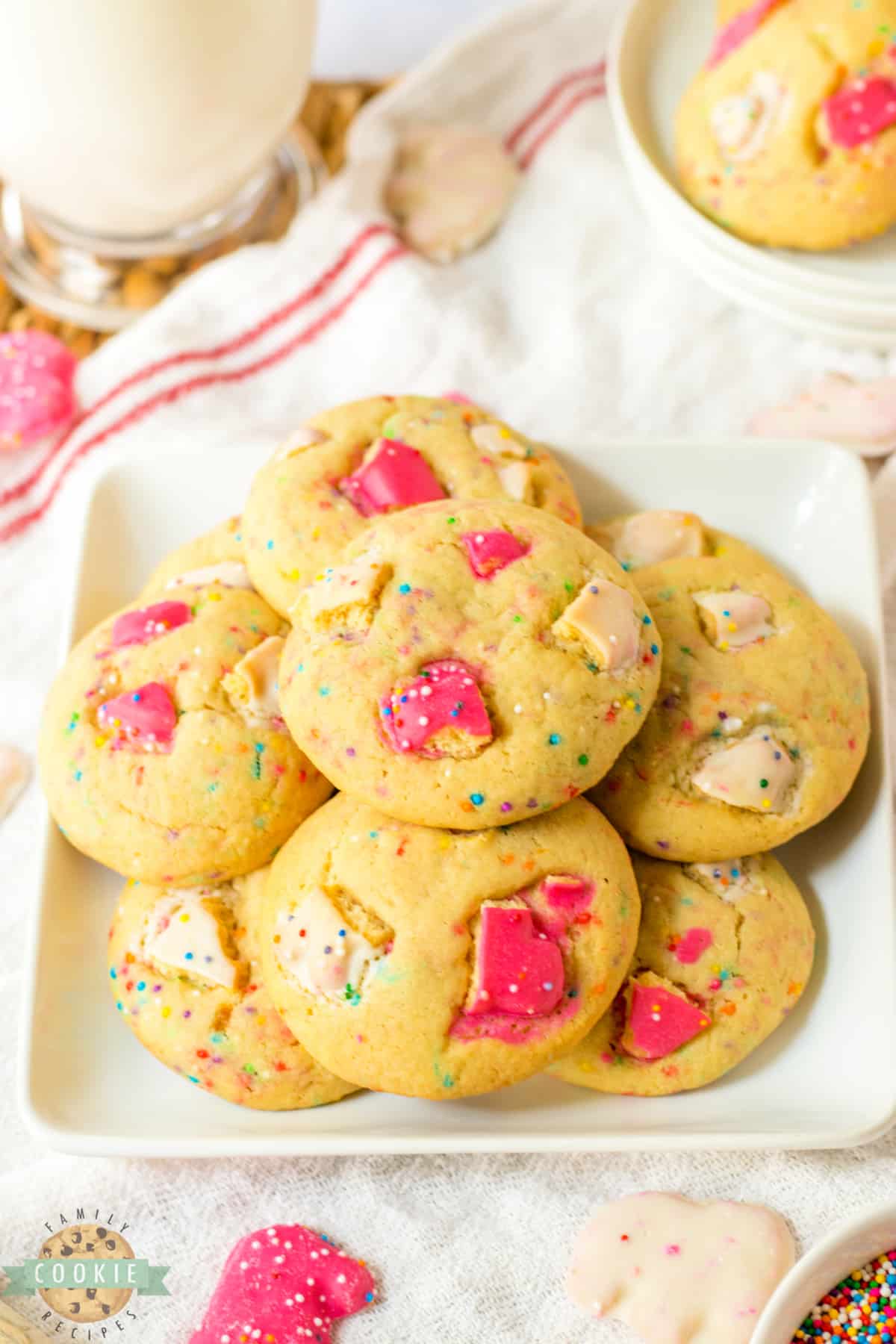 These cookies are perfect for any occasion, from birthday parties to bake sales. They are also a great way to use up leftover frosted animal crackers or cookies. Plus, with no cream of tartar or baking powder required, they are a simple and accessible recipe for any home baker.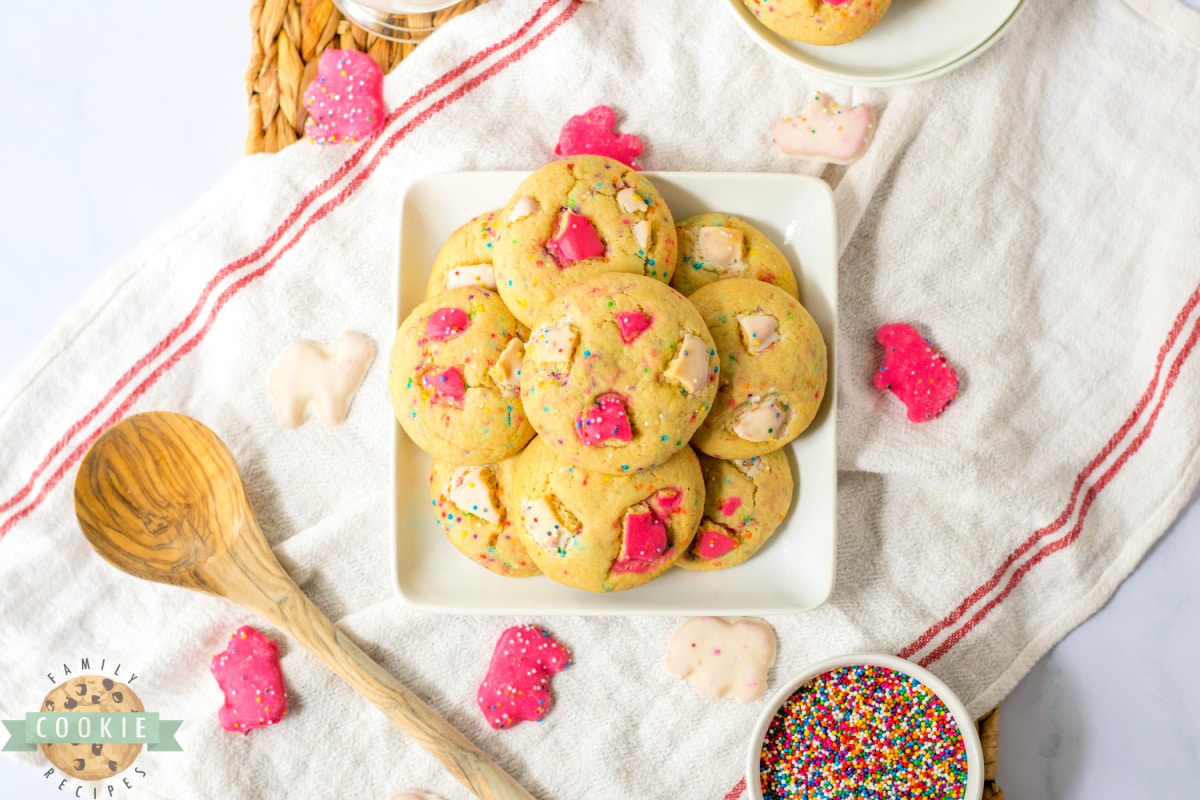 Cookie making tips for making perfect cookies every time!
Make sure that the butter is softened, NOT melted.
Make sure that you have enough flour in the dough. If the dough is too sticky, you may need to add a little bit of flour.
Take more time to mix the butter and sugars. Creaming them together for 2-3 minutes will improve the consistency of your cookies.
Preheat the oven. This will help your cookies turn out right every time!
Use a cookie scoop! If you want all your cookies to be perfectly shaped and have them all be the same size, a cookie scoop is the way to go.
Use parchment paper or a silicone baking mat. Doing this will make it really easy to remove the cookies from your cookie sheet so that you don't have to scrape them off the pan – they will just slide right off in perfect shape!
Don't over bake the cookies – when I take mine out of the oven, they still look slightly under baked but they will continue to bake on the cookie sheet for a couple more minutes so that's ok!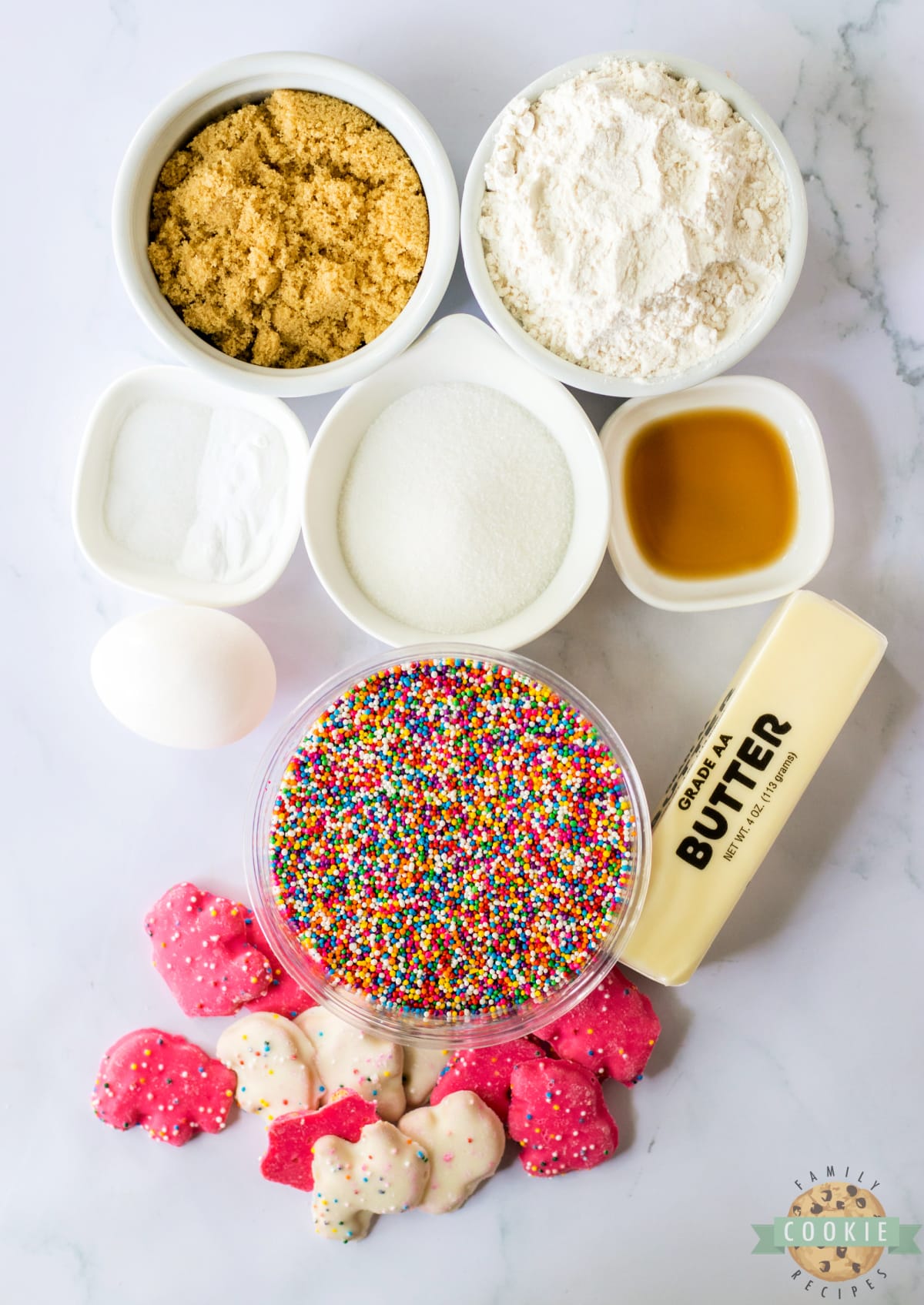 Ingredients in Circus Animal Sugar Cookies
The Circus Animal Sugar Cookies recipe requires several ingredients that are easy to find at any grocery store. These include:
Butter: The recipe calls for 7 tablespoons of softened butter. Butter is a key ingredient in most cookie recipes, as it adds richness and flavor.
Brown Sugar: The recipe calls for 1/2 cup of brown sugar. Brown sugar has a higher moisture content than white sugar, which helps to keep the cookies soft and chewy.
Sugar: The recipe also calls for 1/4 cup of sugar. Sugar provides sweetness and helps the cookies to brown.
Egg: The recipe calls for one egg. Eggs act as a binding agent and help to give the cookies structure.
Vanilla Extract: The recipe calls for 1/2 teaspoon of vanilla extract. Vanilla extract adds flavor and aroma to the cookies.
All-Purpose Flour: The recipe calls for 1 1/2 cups of all-purpose flour. All-purpose flour is a versatile flour that is commonly used in baking.
Baking Soda: The recipe calls for 1/2 teaspoon of baking soda. Baking soda helps the cookies to rise and gives them a slightly crispy texture.
Salt: The recipe calls for 1/2 teaspoon of salt. Salt enhances the flavor of the cookies and helps to balance out the sweetness.
Rainbow Sprinkles: The recipe calls for 2 tablespoons of rainbow sprinkles. Rainbow sprinkles add a pop of color and a fun texture to the cookies.
Frosted Circus Animal Cookies: The recipe calls for 6-8 frosted Circus Animal cookies, which are the pink and white ones with sprinkles. These cookies add a fun and whimsical touch to the recipe.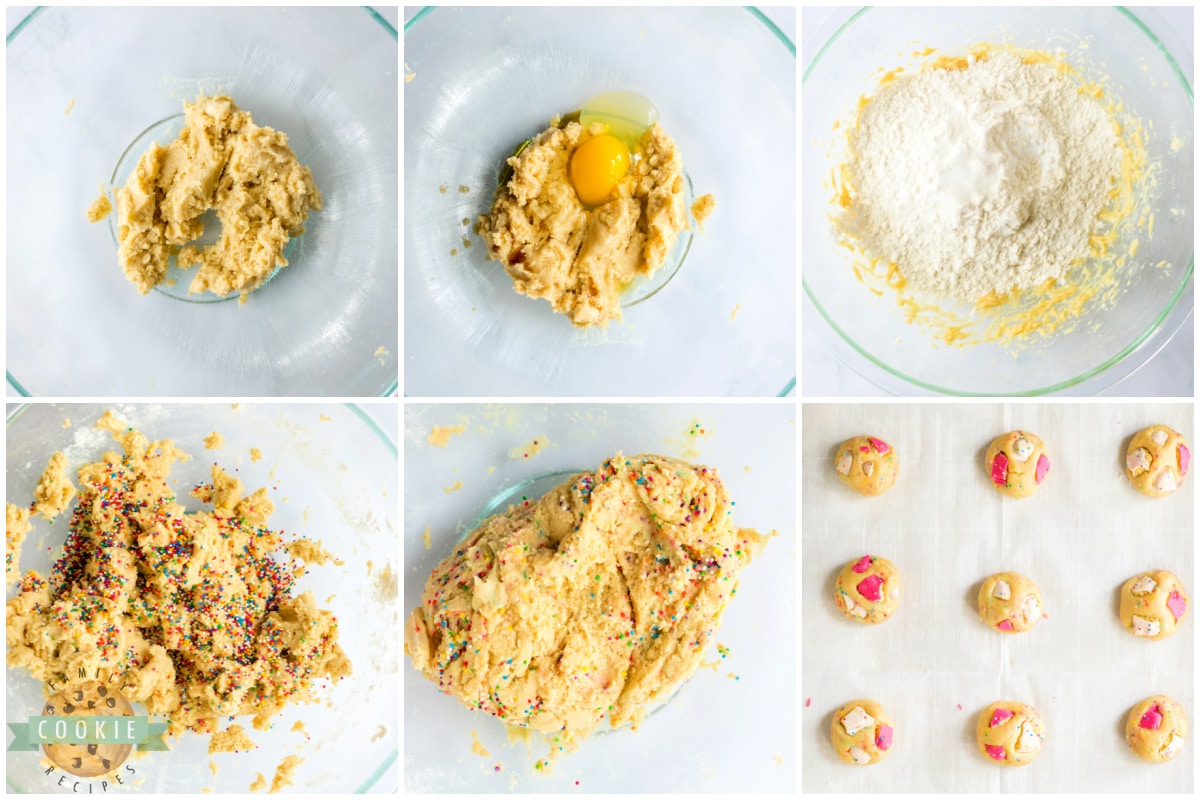 How to make Circus Animal Sugar Cookies
To make Circus Animal Sugar Cookies, preheat the oven to 350°. In a medium-size bowl, mix the softened butter, brown sugar, and sugar together with a hand mixer for 2-3 minutes until light and fluffy.
Next, add in the egg and vanilla extract and mix for another 2-3 minutes. Then, add the all-purpose flour, baking soda, and salt to the bowl, and mix until just combined.
After that, fold in the rainbow sprinkles with a large spoon. Use a cookie scoop to scoop the dough into balls (about 2 tablespoons worth) and place them on a baking sheet lined with parchment paper or a silicone baking mat.
Break apart the frosted Circus Animal cookies and add 2-3 bits onto each ball of cookie dough, gently pressing them into the dough. Bake the cookies for 8 minutes or until slightly golden.
Once done, let the cookies cool on the baking sheet for about 5 minutes before transferring them to a wire rack to cool completely.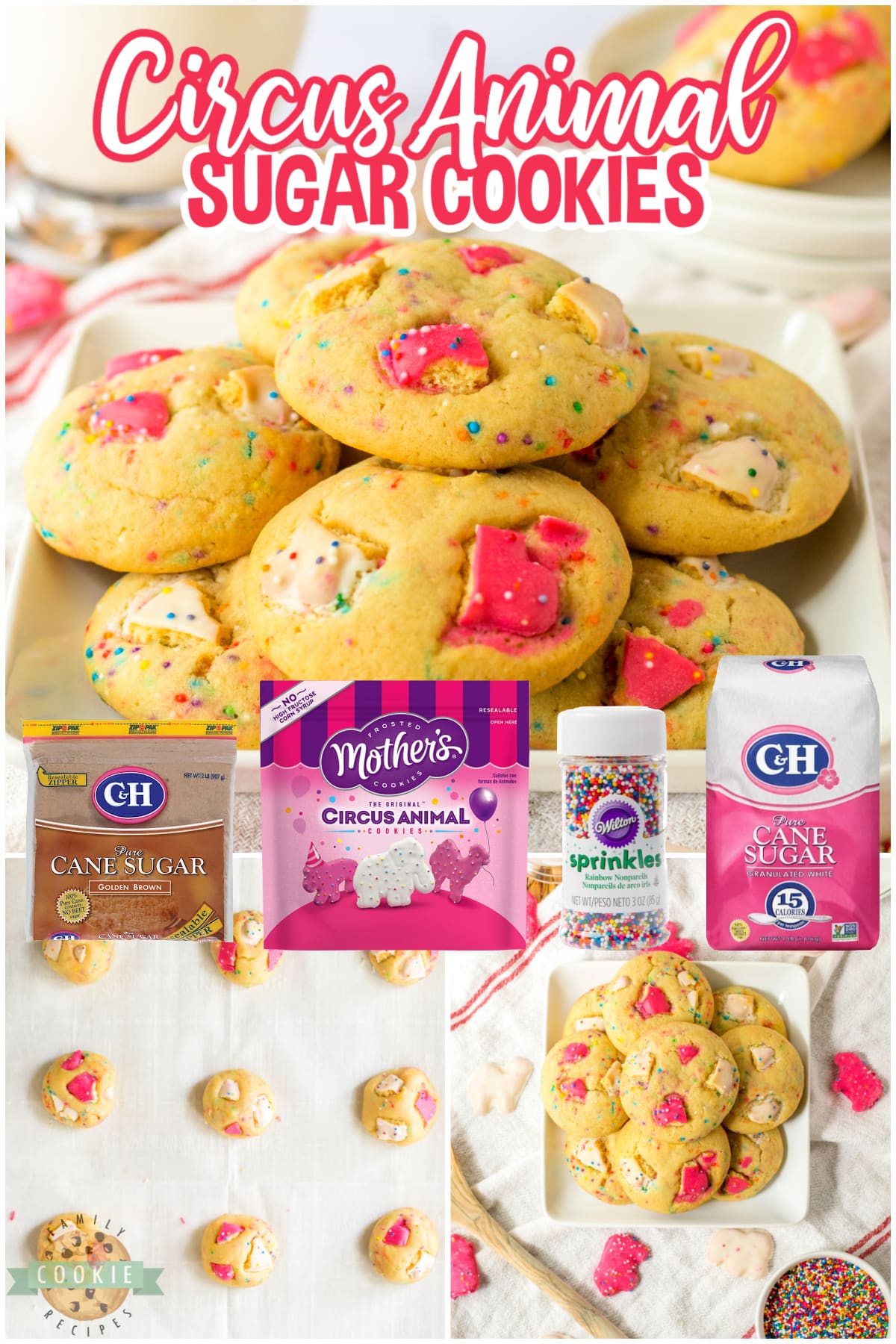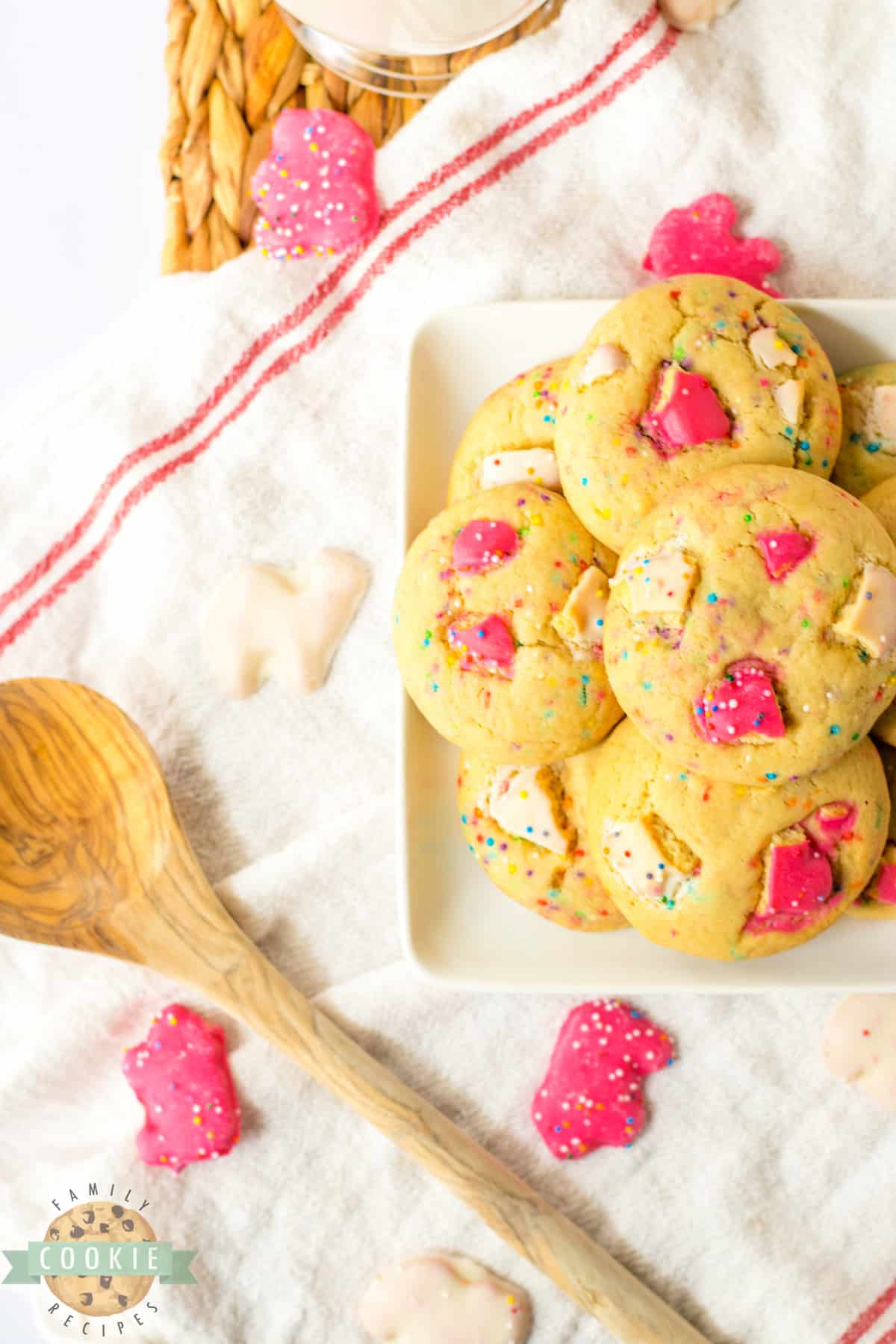 Tips and Tricks for making Circus Animal Sugar Cookies
Ingredient Substitutions
If you don't have brown sugar on hand, you can substitute it with an equal amount of granulated sugar. You can also use salted butter instead of unsalted butter, just make sure to reduce the amount of salt added to the recipe.
For a dairy-free version, you can substitute the butter with vegetable oil. You can also use gluten-free flour instead of all-purpose flour to make the cookies gluten-free.
Cookie Variations
You can switch up the flavor of these cookies by using different types of sprinkles or by adding in other mix-ins, such as chopped nuts or chocolate chips. You can also use different types of frosted animal cookies to create different color combinations.
If you want to make these cookies even more festive, you can use nonpareils or other types of decorative sprinkles instead of rainbow sprinkles.
Storage and Serving Suggestions
These cookies can be stored in an airtight container at room temperature for up to 5 days. You can also freeze the cookies for up to 3 months.
To serve, you can dust the cookies with powdered sugar or drizzle them with melted white chocolate. These cookies make a great addition to any dessert table or as a fun treat for a circus-themed party.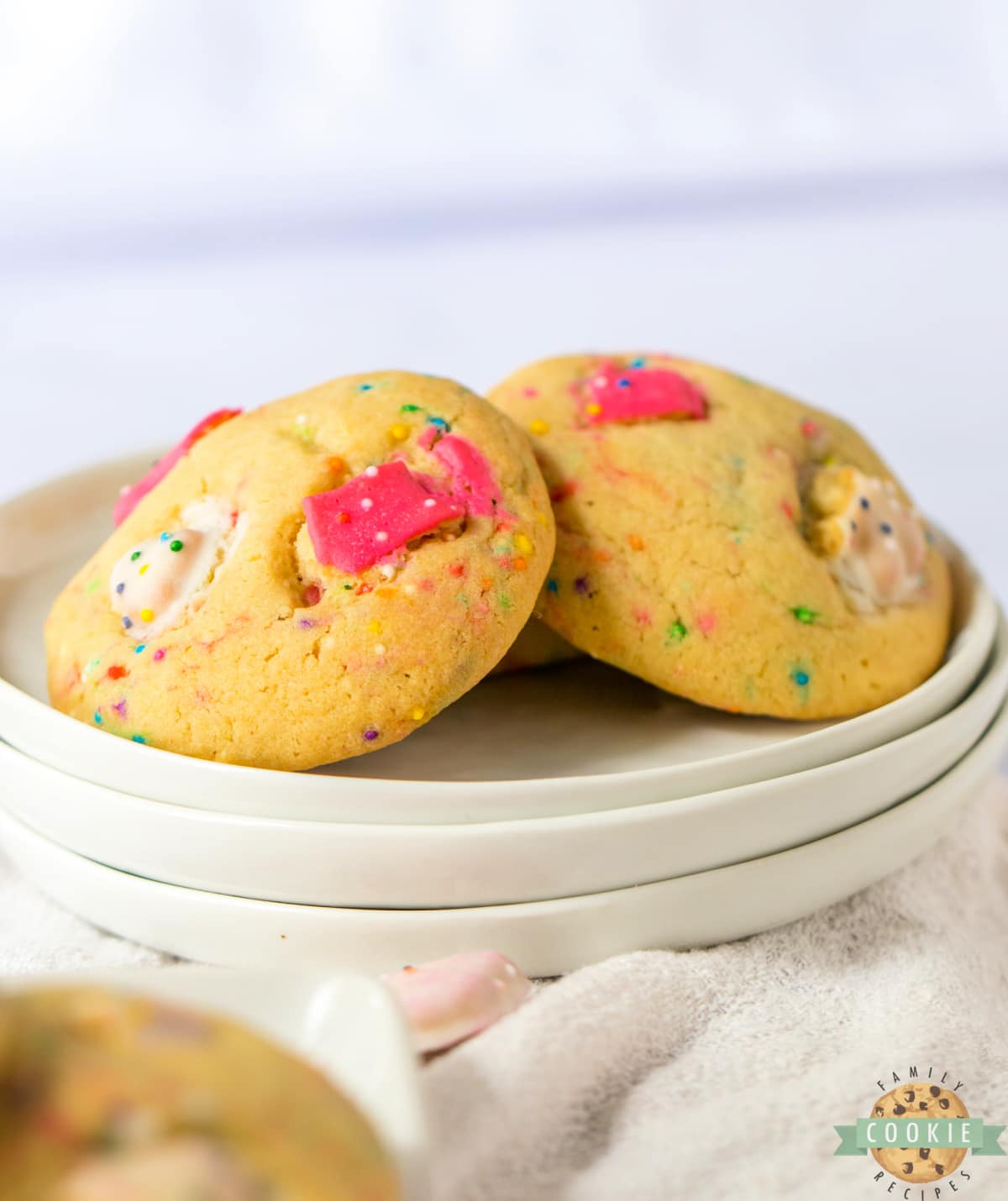 My oldest just graduated! How in the world did that much time go by so quickly?! Although I can't even remember my life before she existed. This girl is beautiful, talented and one of the kindest people I've ever met. It's definitely bittersweet to know that soon she won't be in my home all the time, but I know she's going to do amazing things and it's exciting to watch!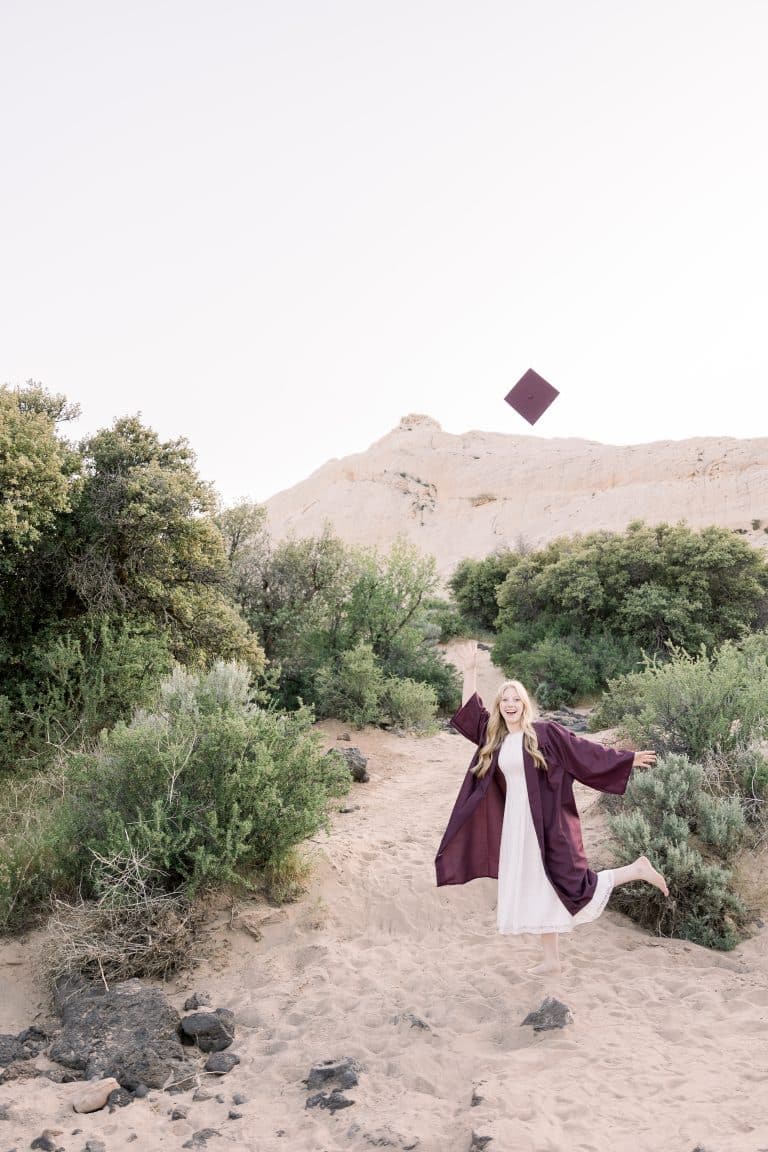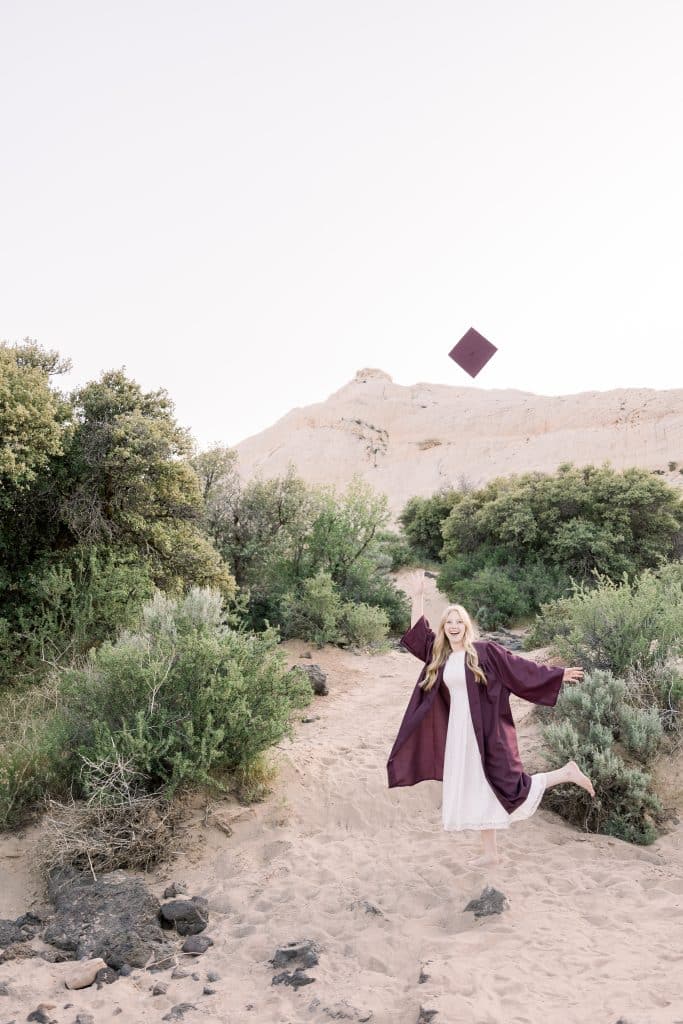 More fun cookie recipes to try: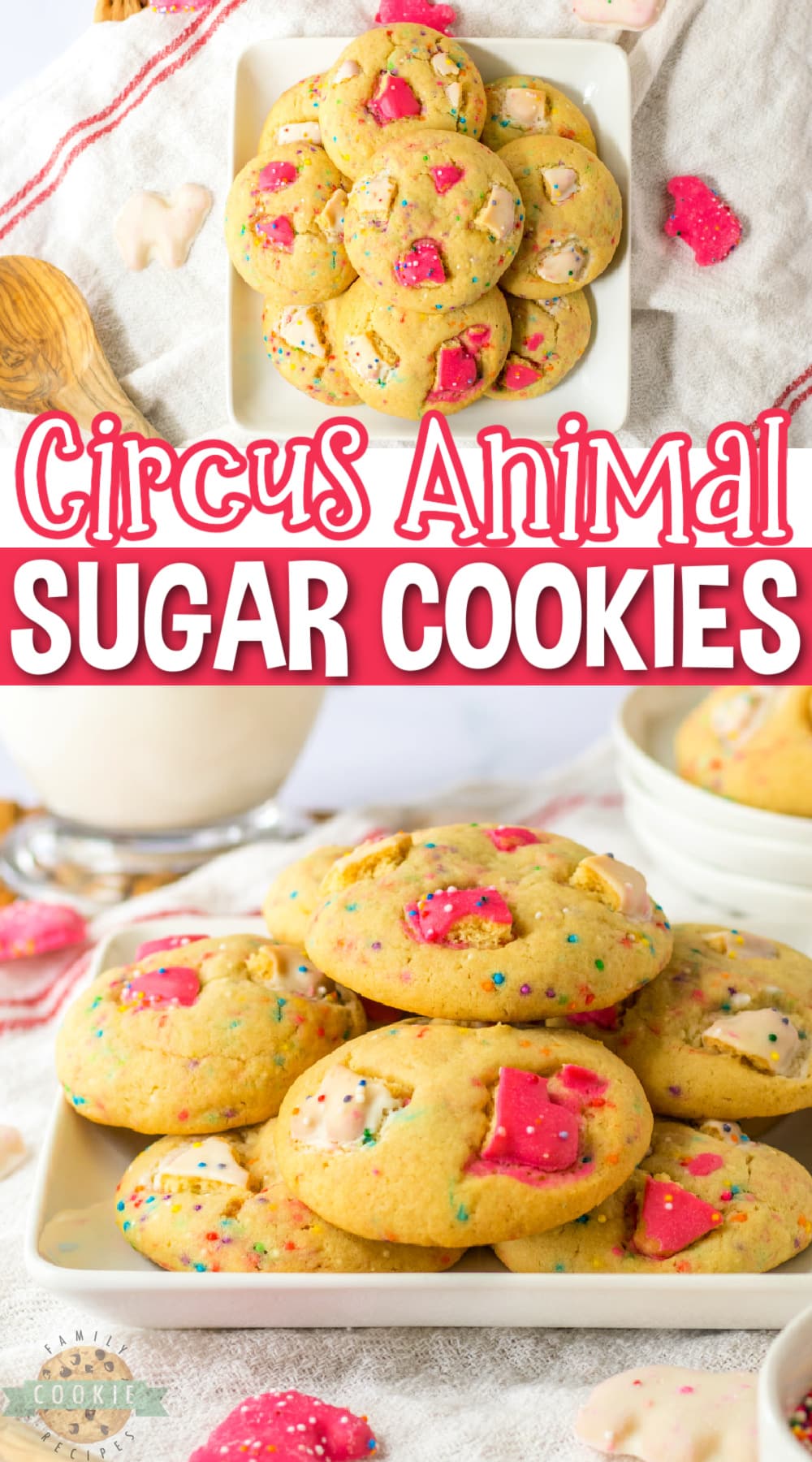 Circus Animal Sugar Cookies take a simple cookie recipe and make them even more fun with the addition of rainbow sprinkles and frosted animal cookies. Delicious cookie recipe that is so easy to make!