Cosmic Brownie Cookies are fudgy cookies covered in chocolate ganache & topped with fun rainbow sprinkles! Cookies perfect for Cosmic Brownie lovers!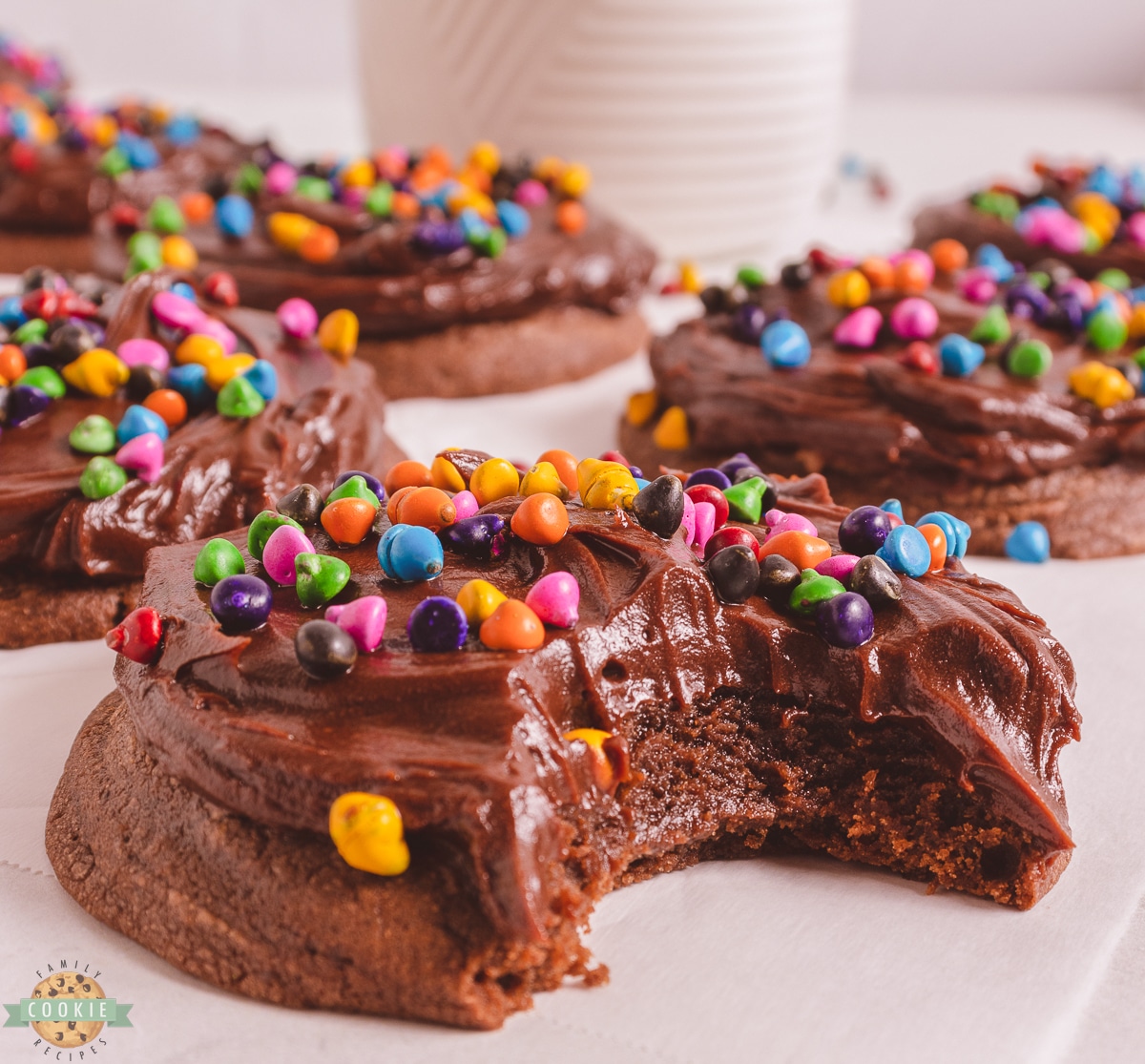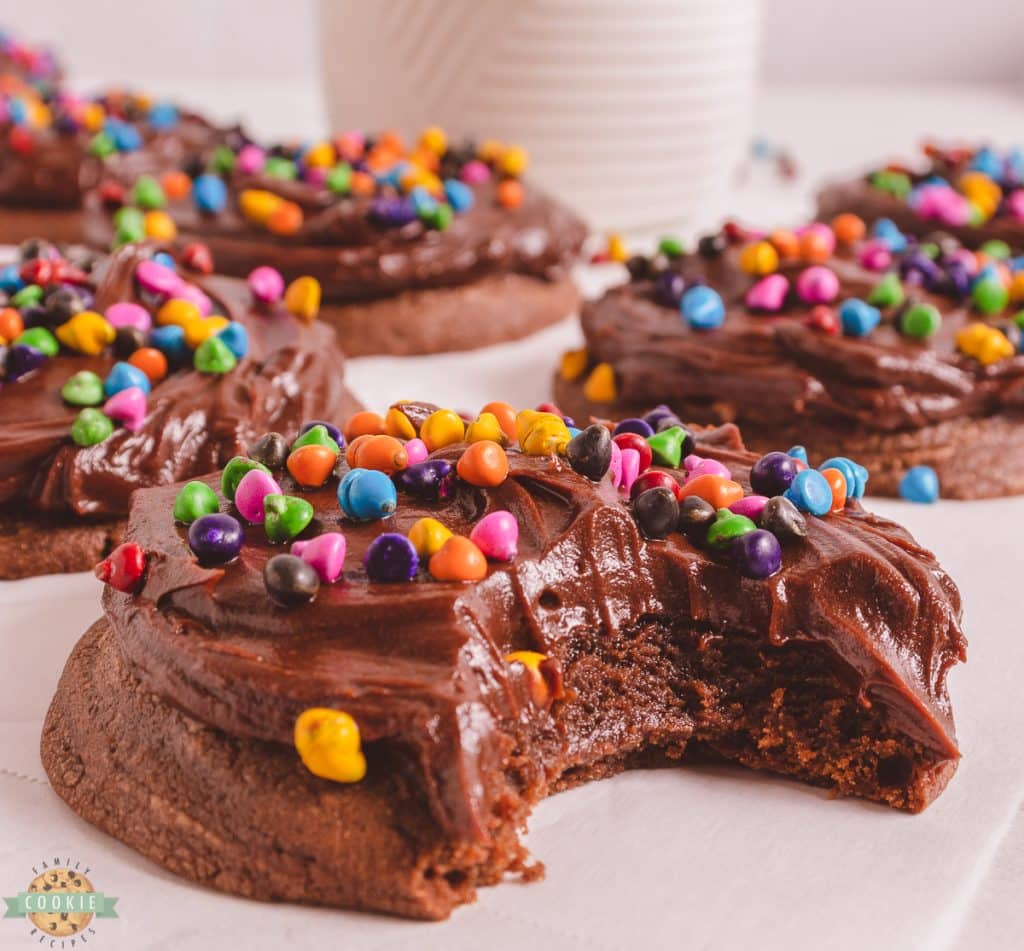 This cosmic brownie cookie recipe does call for dough chilling, but it it worth it for the truly sensational taste these cookies deliver. Double chocolate cookies are soft and chewy, the rainbow bits on top create a great combination of texture, these cookies are so amazing!
Copycat Crumbl Brownie Cookie Recipe
Crumbl is a name-brand cookie store/bakery where you can get unique cookie flavors like these cosmic brownie cookies. This recipe was inspired by their cookies, and while it may not taste exactly the same, it is a great recreation and copycat of it. Packed with so much chocolatey richness and chewy goodness in every bite, you will love making this cookie recipe yourself.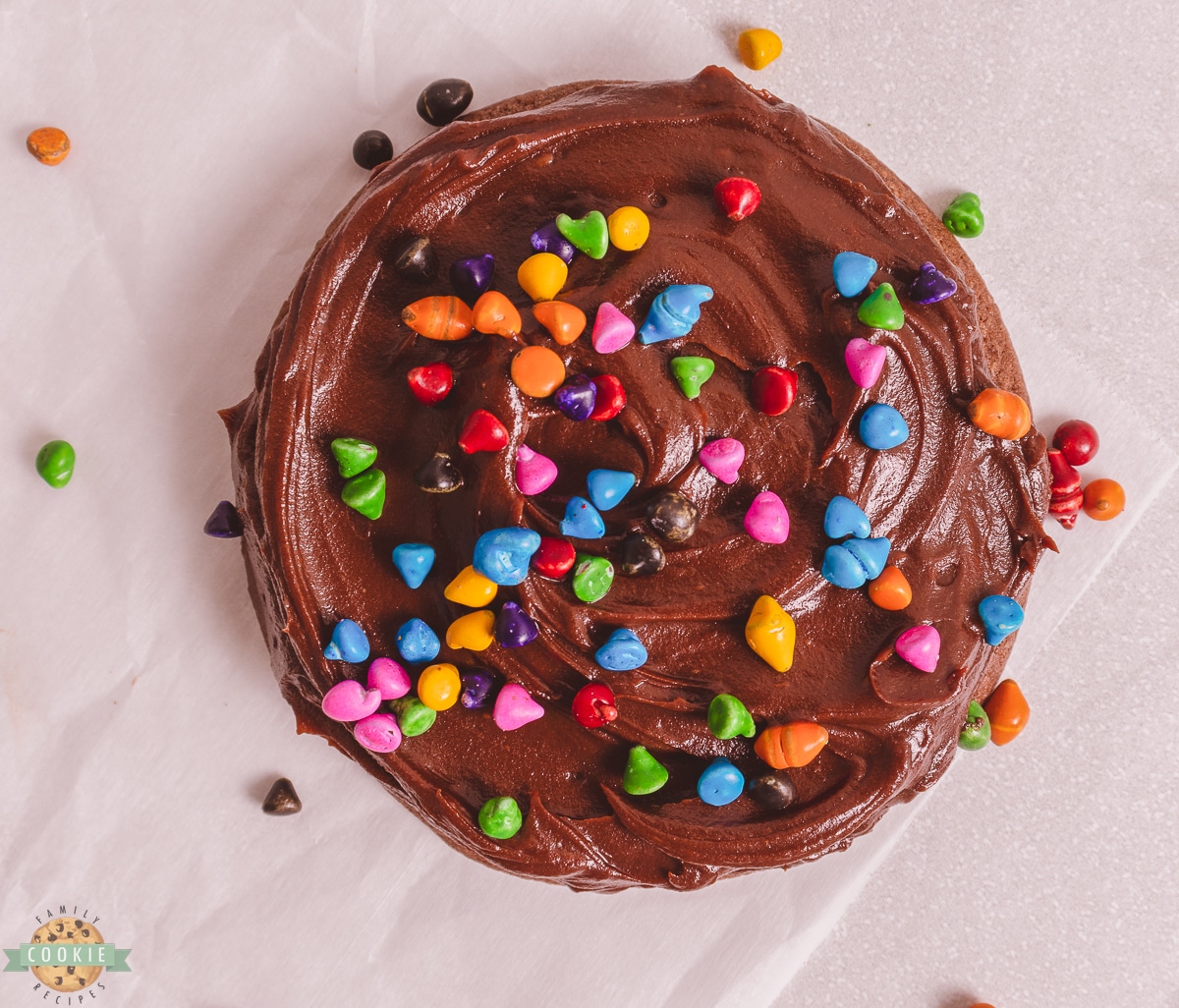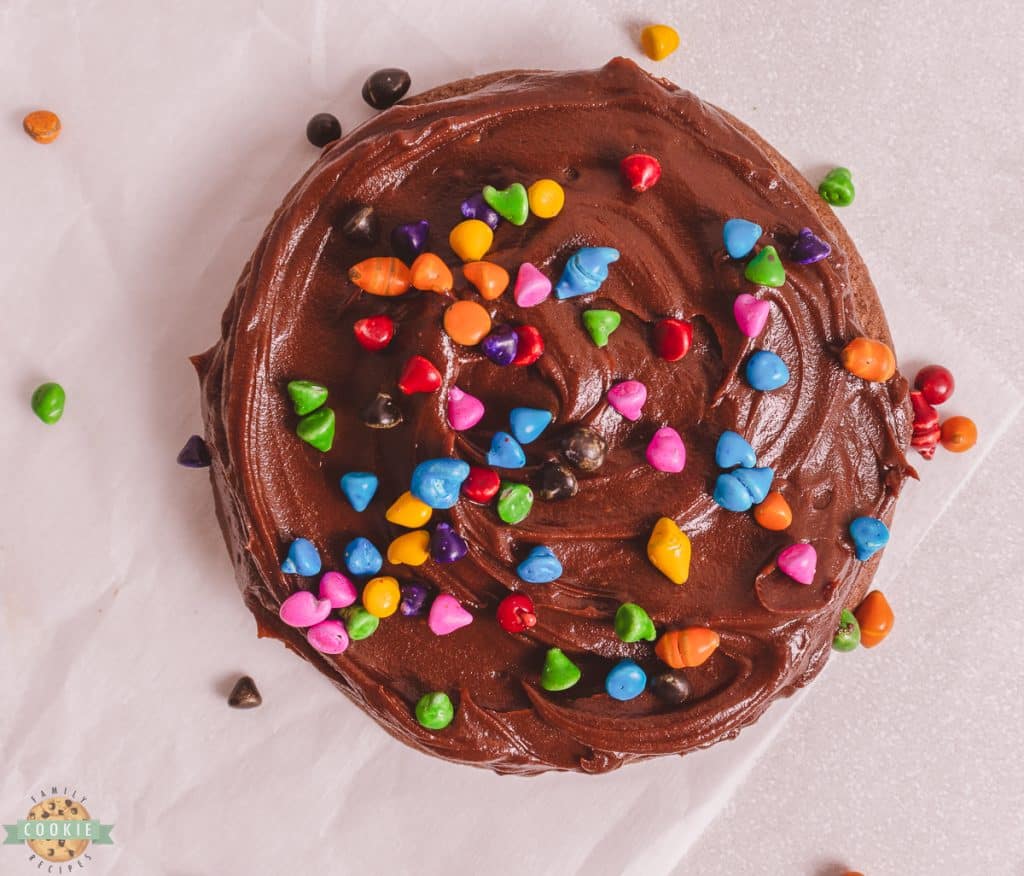 Why we think you'll absolutely love this cookie recipe
If you were not already sold on this cookies amazingness, here are a few reasons to convince you to give it a try today!
It is convenient. Driving all the way out to a store location, waiting in line, and purchasing 1 or 2 cookies can cost a lot of time and money. But making them at home is far more convenient and cost effective. Most of the ingredients are already in your home too!
It is affordable. Even with a little shopping trip to grab the ingredients you may not have on hand, it is still less expensive then a trip to Crumbl. This recipe makes 13 decent sized cookies, so the cost per cookie is actually quite low.
You can adapt them to suit your tastes. Use milk chocolate, dark chocolate, or semi-sweet, depending on what you like or have on hand. You can even add as many or as few Chocolate rainbow sprinkles as desired.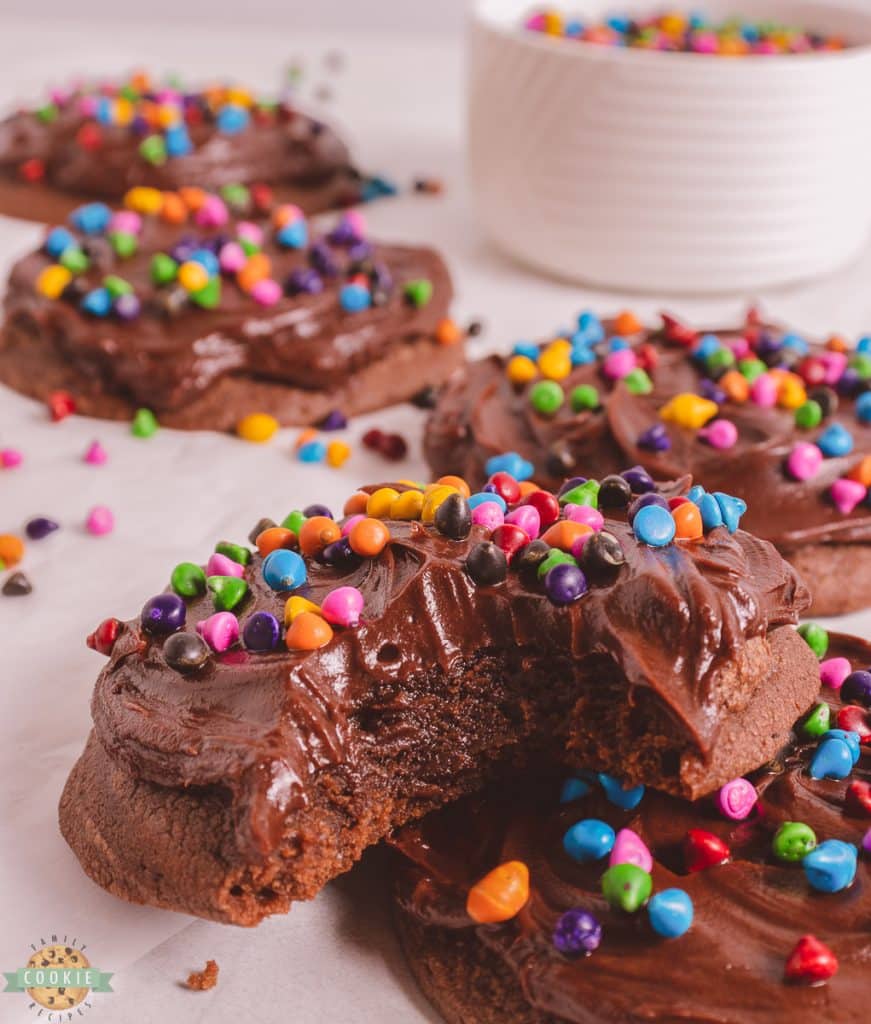 Cosmic Brownie Cookie Ingredients
Butter: You will need ¾ cups of unsalted butter for this recipe, this is 1 ½ sticks of butter.
Cocoa powder: Use ⅓ cup of Dutch processed cocoa powder for a rich chocolatey taste. I used Dutched process because it makes it have a stronger flavor, but you can use regular unsweetened cocoa powder if that is what you have on hand.
Espresso powder: Adding in ½ teaspoon of espresso powder will give a stronger chocolate taste and not leave any coffee taste behind. If you do not have this and want to skip it, that is OK and your cookies will still be amazing.
Chocolate: You will need 8 ounces of milk chocolate, this is equal 1 ½ cups of chocolate. You can use chocolate chips, or dark or white chocolate if you prefer.
Eggs: Use 3 large eggs that are at room temperature. If needed, you can place fridge cold eggs in warm water for a few minutes to get them to room temp more quickly.
Brown sugar: Use 1 cup of packed light brown sugar. This means that you press the sugar into the measuring cup to squeeze as much as possible into your measurement.
Vanilla extract: Adding in 1 teaspoon of vanilla extract will help enhance the flavors in the cookies well.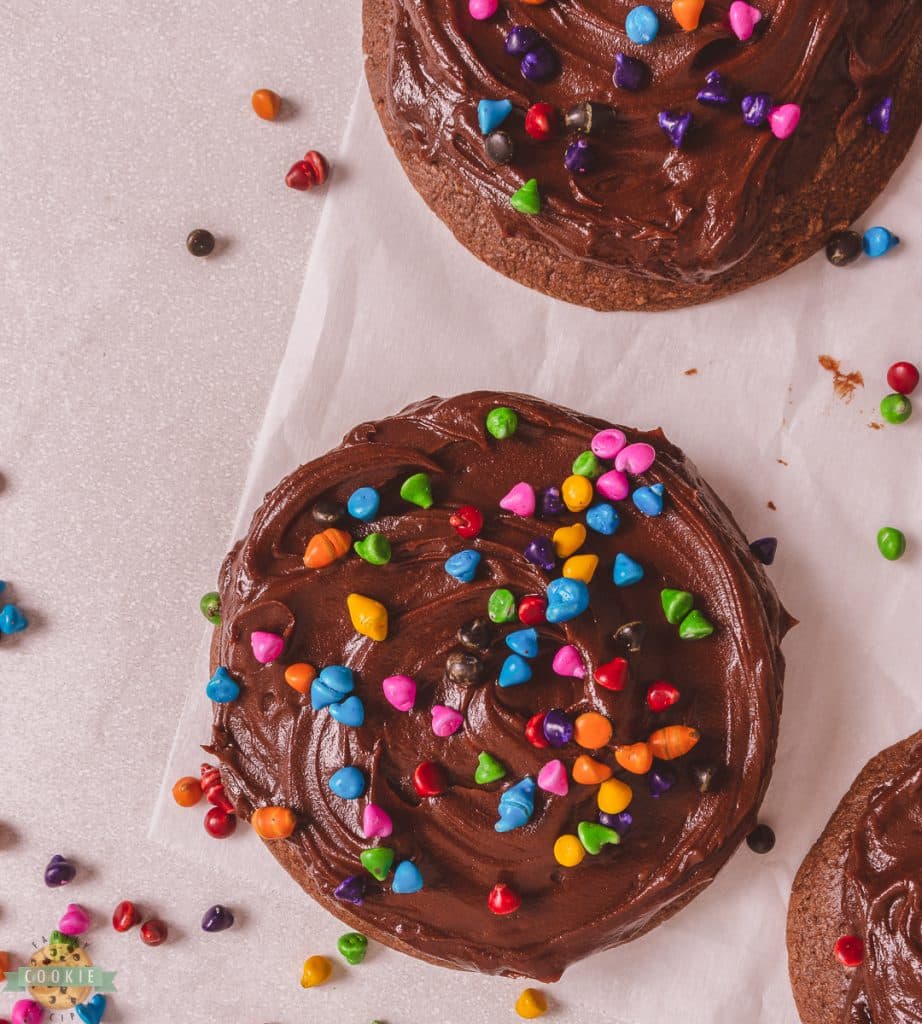 Flour: Use 2 ½ cups of all-purpose flour for the base of the cookie dough.
Salt: Adding ¼ teaspoon of salt will help strengthen the other flavors in the recipe.
For the Chocolate Ganache, you will need:
Semi-sweet chocolate: You will need 8 ounces (1 ½ cups) of semi-sweet chocolate. You can use a chopped chipotle bar or chocolate chips.
Butter: Add in ½ cup of unsalted butter to give us a richer taste and nice shine.
Heavy cream: To get the ganache to the perfect consistency, you will need ½ cup of heavy whipping cream.
Rainbow sprinkles: For added color and a festive appearance, add in some delicious Chocolate rainbow sprinkles for the topping. This will give them a cosmic brownie appearance.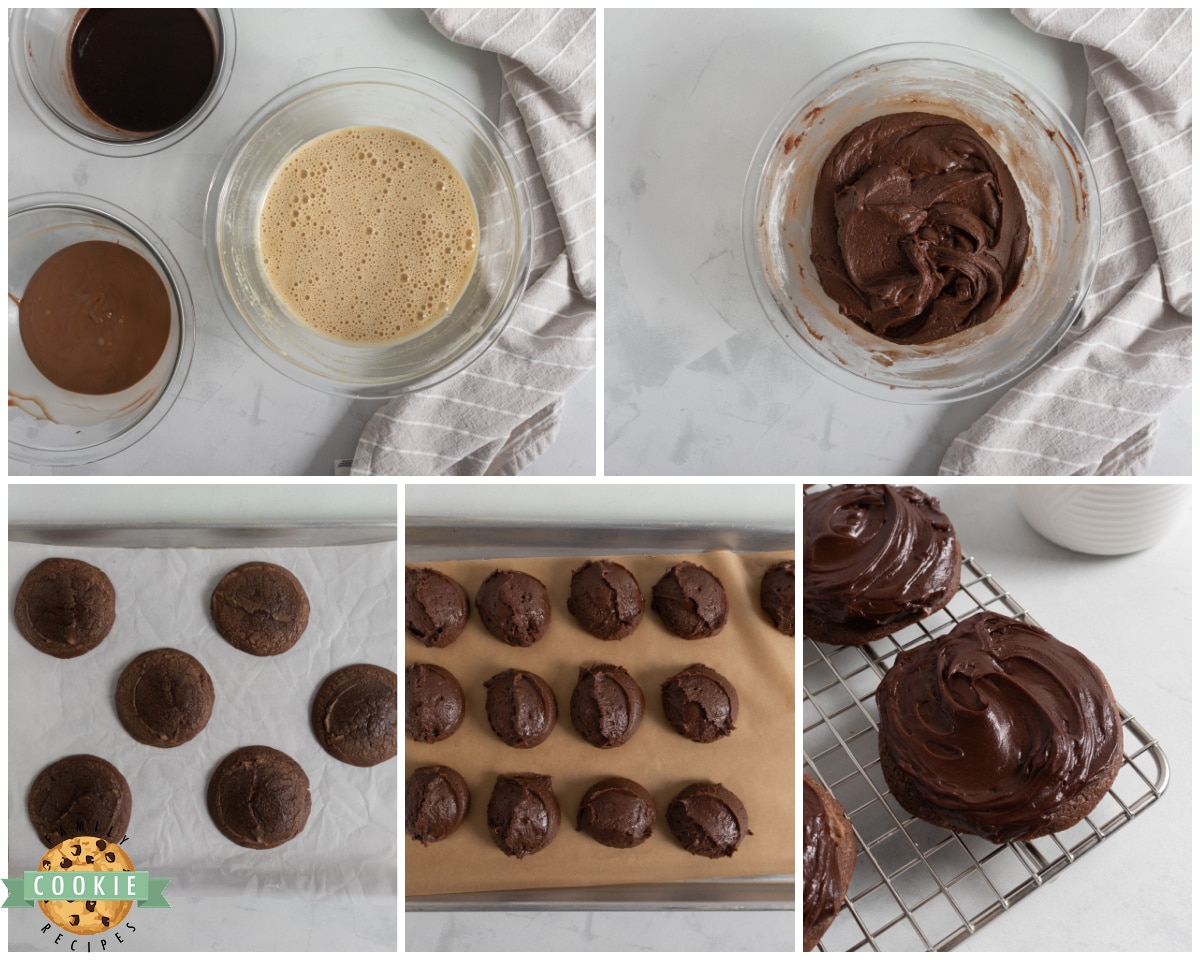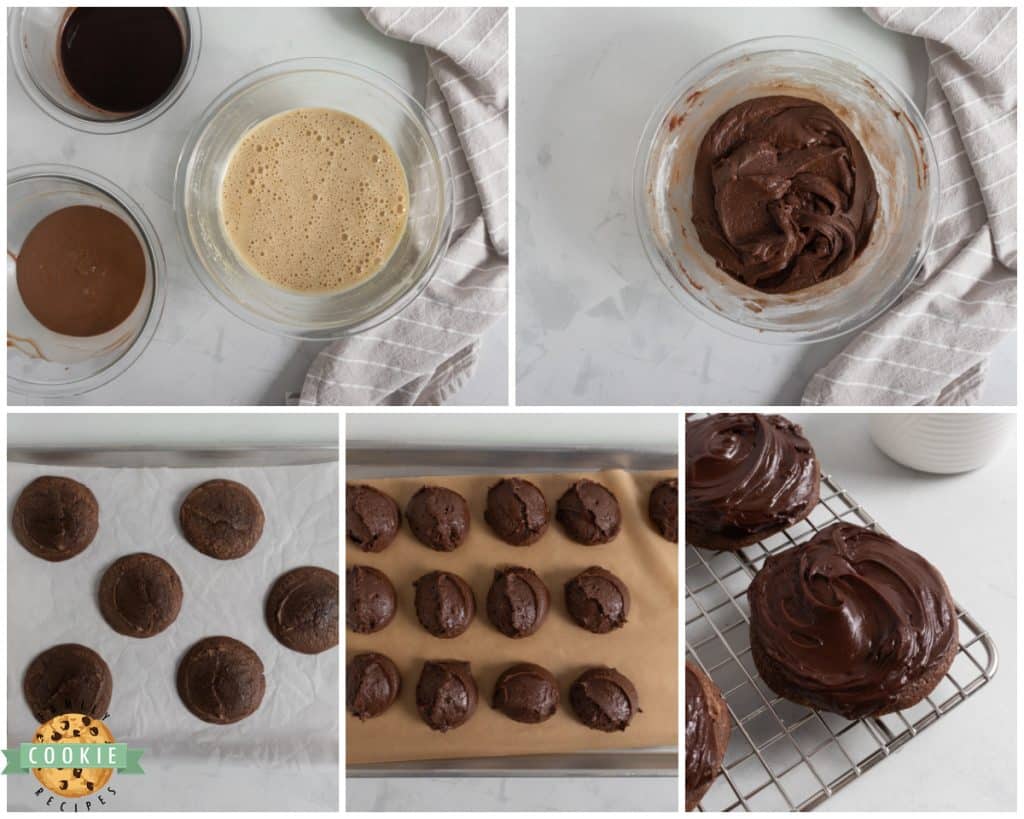 How to make Cosmic Brownie Cookies
Cookie dough
Begin by placing the butter into a small bowl and microwave in 30-second intervals until melted.
Next, add in the cocoa powder and espresso powder, mix together until it is lump free. Let this mixture rest for a few minutes to cool.
In a separate bowl, microwave the chocolate in 30-second intervals until fully melted. Make sure to stir between each interval, mine took about 90 seconds to get completely melted.
Then, in a large mixing bowl, using a handheld mixer, combine the eggs, brown sugar, and vanilla extract and beat together on high speed for 2-3 minutes or until pale and fluffy. Scrape down the sides of the bowl and the bottom of the bowl.
After that, add the melted chocolate and melted butter to the egg mixture and mix on high speed until fully combined. Scrape down the sides and bottom of the bowl again.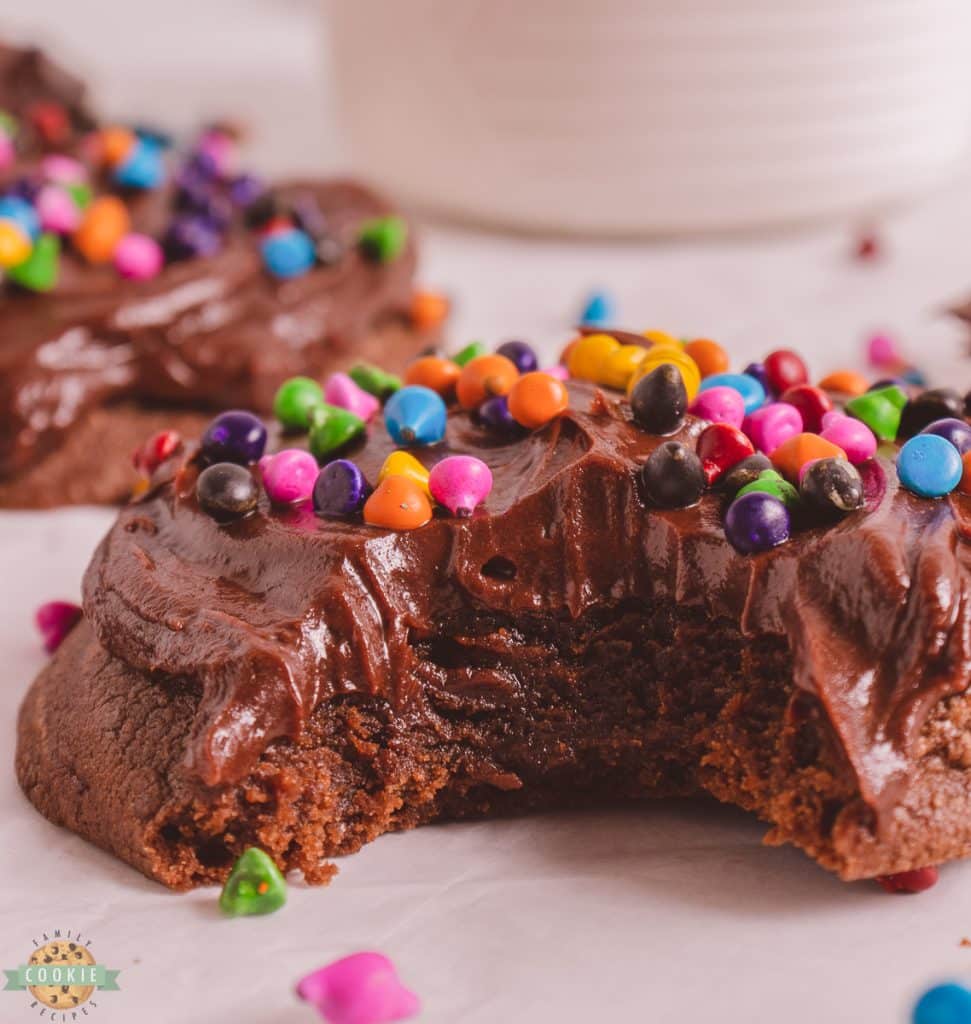 Now, fold in the dry ingredients, the flour and salt, until they are just combined. Be gentle so that you don't knock the air out of the cookie dough.
Lastly, use a large cookie scoop to create 12-13 large balls of dough, put them on parchment lined baking pan and place it in the fridge for 1 hour to chill.
Bake
Preheat the oven to 350 degrees F and once the oven is preheated place the cookie sheet into the oven and back for 10-12 minutes.
Chocolate Ganache
Place the chocolate pieces and butter into a medium-sized mixing bowl and microwave in 30-second intervals until fully melted. Make sure to stir well between each interval.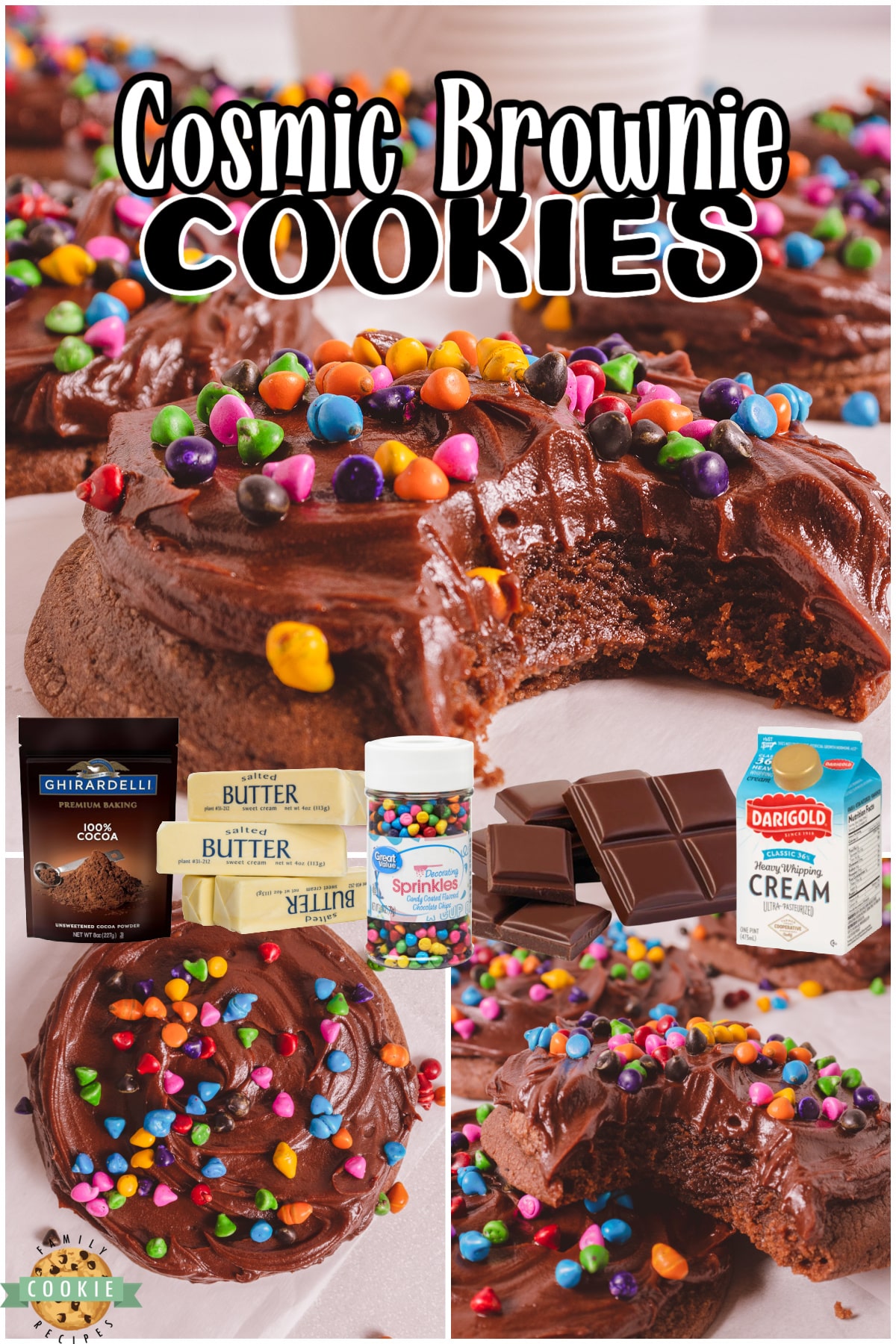 Then, add in the heavy whipping cream and mix together until fully incorporated.
Let the ganache chill in the fridge for 20 minutes while the cookies are cooling.
Once the cookies have cooled and are at room temperature, spread your chocolate over the top of the cookies.
Decorate the tops with chocolate rainbow sprinkles, serve and enjoy.
How long are cosmic cookies good for?
You can keep these cookies in an airtight container for up to 5 days at room temperature. This should give you plenty of time to savor them every day.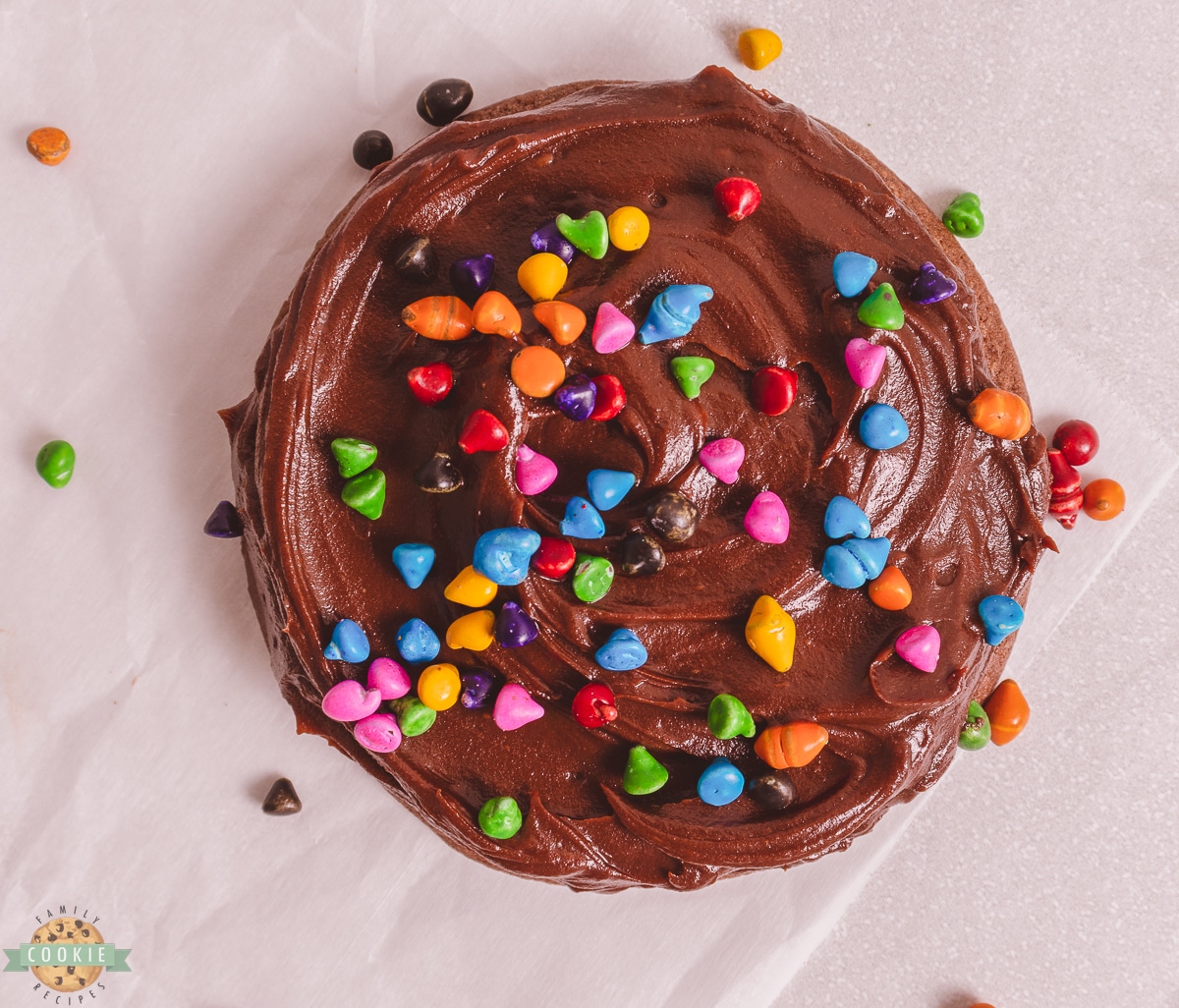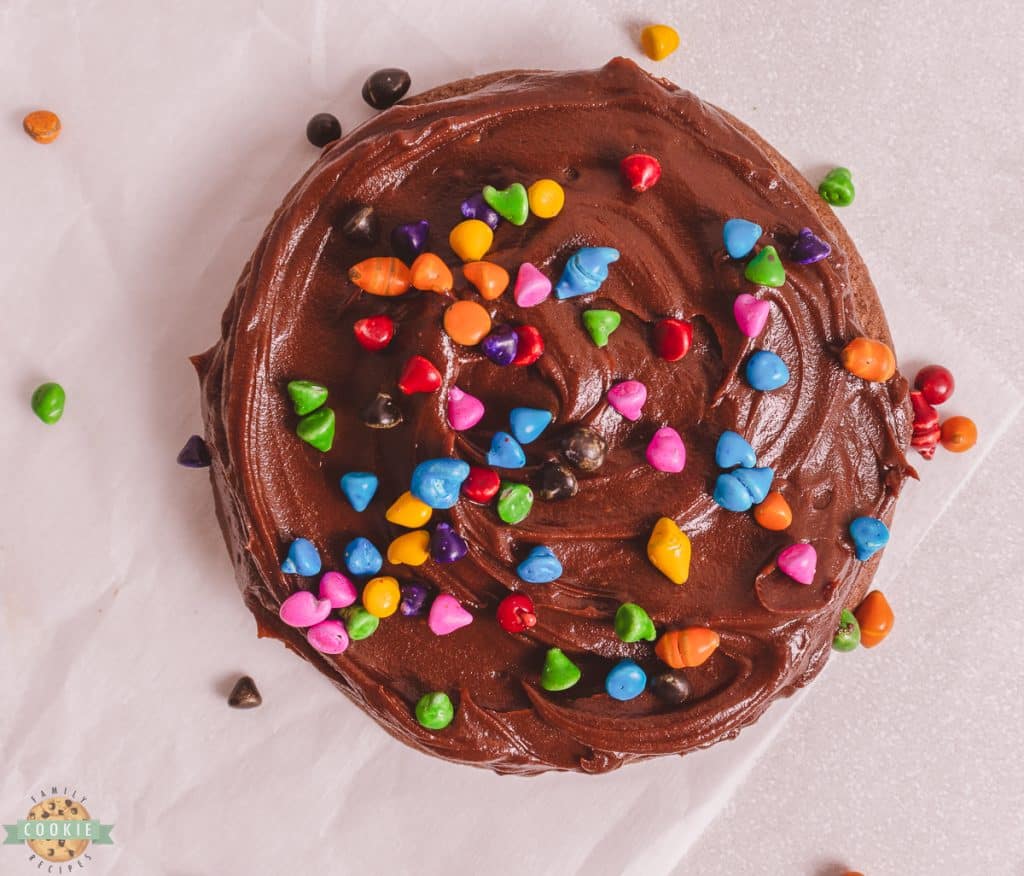 Can I freeze ganache topped cookies?
Yes, these cookies can be frozen, but I must warn you that the chocolate will sweat as they thaw, so if that doesn't bother you, go right ahead and freeze them. The sweat is normal and is just moisture coming off the cookies. If exposed to a fan or left to rest, the sweat does stop and dry off the cookies too. Cookies can be frozen for up to 3 months in an airtight container.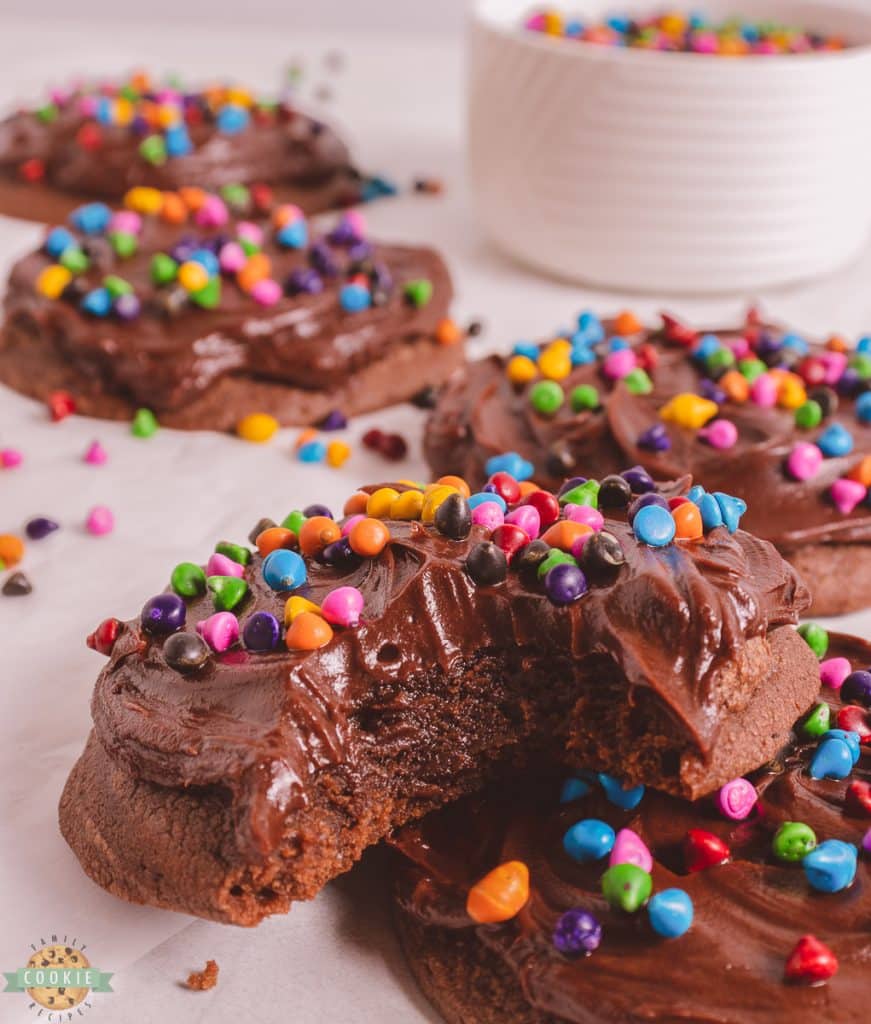 Do I have to chill the cookie dough?
When recipes request that you chill your cookie dough it is usually for a good reason. That reason is that the flavor gets a bit more time to develop and the cookies taste even more incredible. But the biggest reason is because of the butter/fats in the dough. By chilling the dough we allow the fats to solidify which means your cookies will not spread out as much while baking, so the texture turns out perfectly. This is especially important on warmer days or when your butter is warm or softened.


No one was actually injured here, but the medical bandages & sling kept them entertained for hours! I love, love, love how my youngest can't contain a smile. Ha!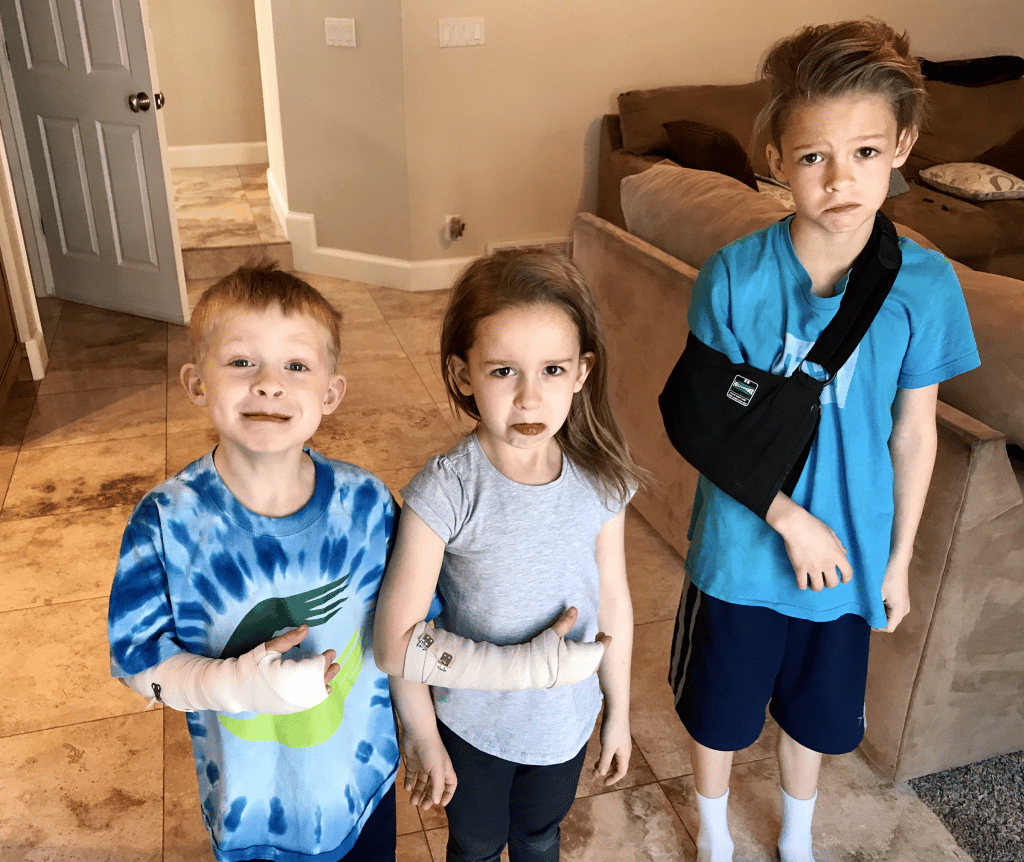 Cosmic Brownie Cookies are an incredible fudgy treat, smothered in chocolate ganache and topped with rainbow sprinkles. These homemade brownie cookies are a delightful dessert that are perfect for all the chocolate lovers out there.