Loaded Chocolate Toffee Cookies made with double the chocolate and toffee! Great chocolate flavor & buttery toffee crunch in this simple toffee cookie recipe!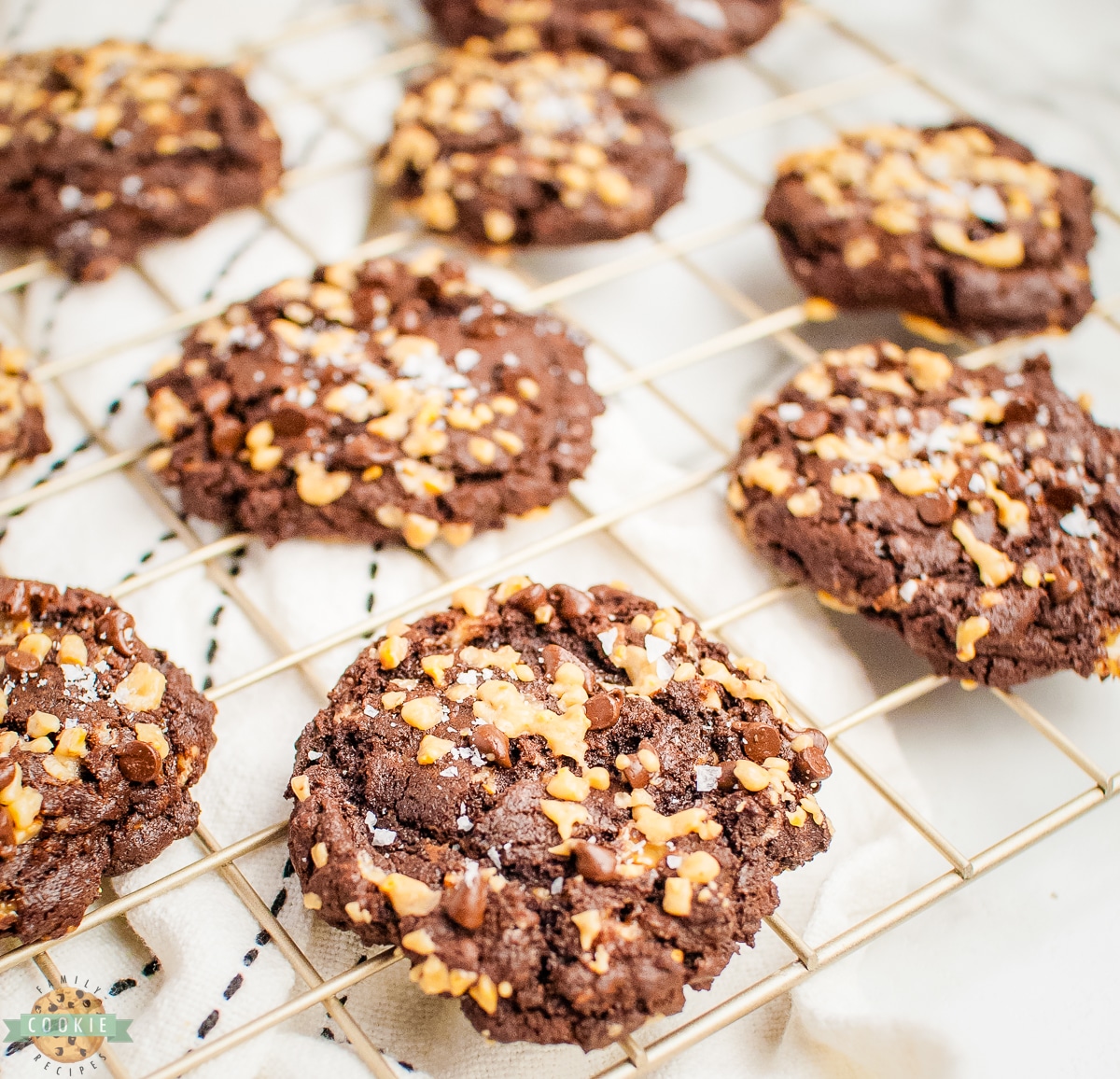 Toffee Chocolate Chip Cookies are always a huge hit around my house (but really, what cookie isn't?). These Toffee Cookies are packed with so much sweetness in every bite these cookies are a chocolate lovers dream come true. They are also perfect for using up leftover Halloween candy (if you have Heath bars on hand) just crush them up and use them in place of the candies shown in the ingredients below.
Loaded Chocolate Toffee Cookies
Chocolate cookies loaded with toffee candies are what make this cookie recipe truly spectacular. We have toffee bits, chocolate chips, and heath bits in every cookie making them the perfect balance of chewy and sweet. These chocolate chip and toffee cookies are perfect for any occasion, make them at your next family gathering or party and watch how quickly they disappear. Serve this scrumptious treat with a large glass of chilled milk and enjoy under a cozy blanket, these cookies will warm your soul right up!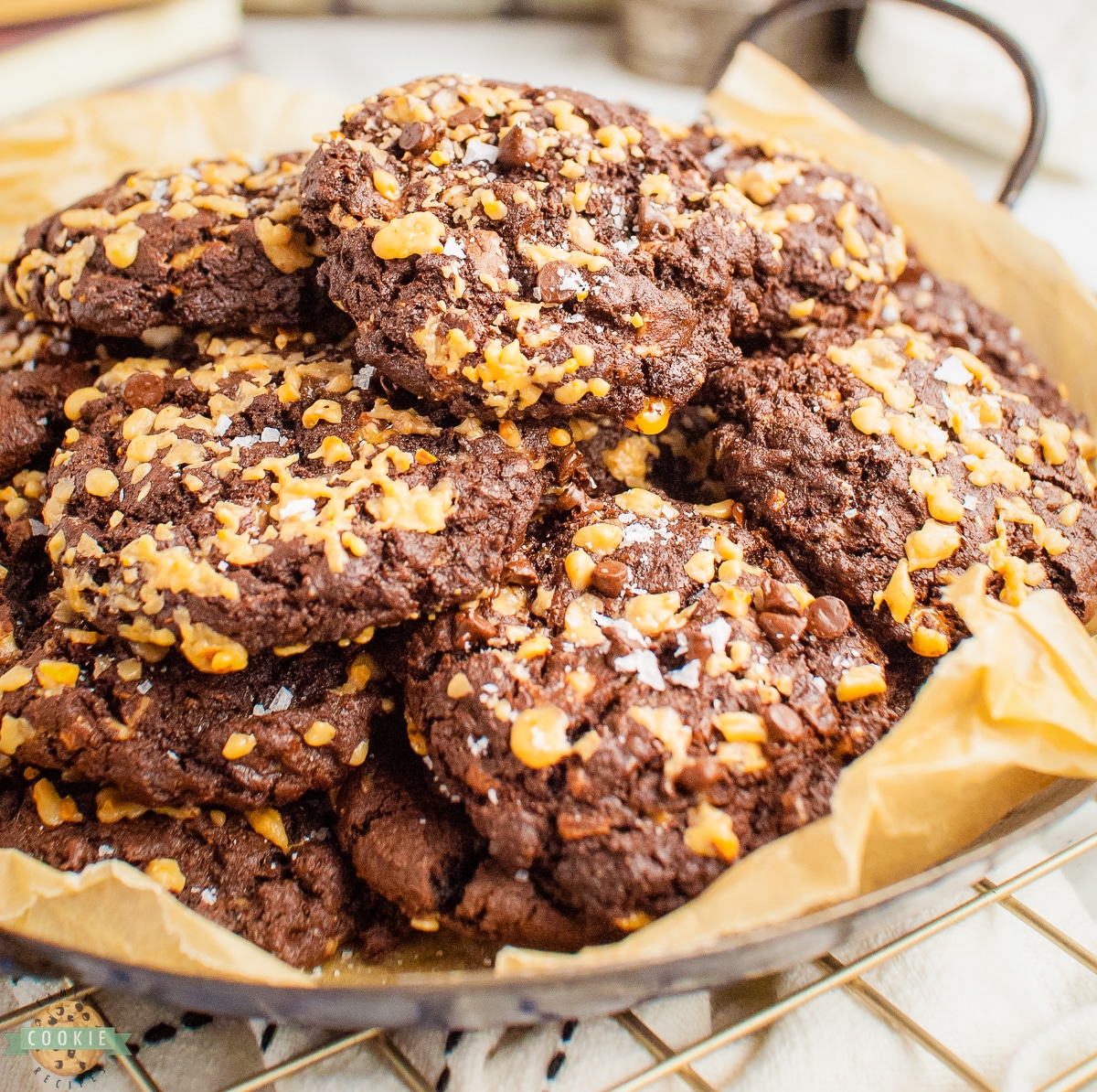 Loaded Chocolate Toffee Cookie Ingredients
-Flour: You will need ½ cup of all-purpose flour for these cookies.
-Cocoa powder: Use 1 ⅓ cups of cocoa powder to make these cookies extra chocolatey.
-Butter: Use 1 cup of softened butter to make the cookies taste rich and delicious. This is a total of 2 sticks of butter.
-Sugars: You will need to use ⅔ cups of granulated sugar and ¾ cup of brown sugar to make these cookies sweet and chewy.
-Chocolate chips: Speckle the cookies with more chocolate by adding in ¼ cup of mini chocolate chips.
-Toffee bits: You need ½ cup of Heath English Toffee Bits for a lovely crunchy texture.
-Heath bits: Use ½ cup of Heath Bits O'Brickle English Toffee bits, these will add extra deliciousness to the cookie.
-Eggs: You will need 2 eggs to help bind the dough together and make the cookies perfectly textured.
-Baking soda: Add in 1 ¼ teaspoons of baking soda so that the cookies rise nicely when baked.
-Salt: Add in ½ teaspoon of salt to help enhance the flavor of the cookies.
-Vanilla: Using 1 ½ tablespoons of vanilla extract will help to make these cookies taste incredible.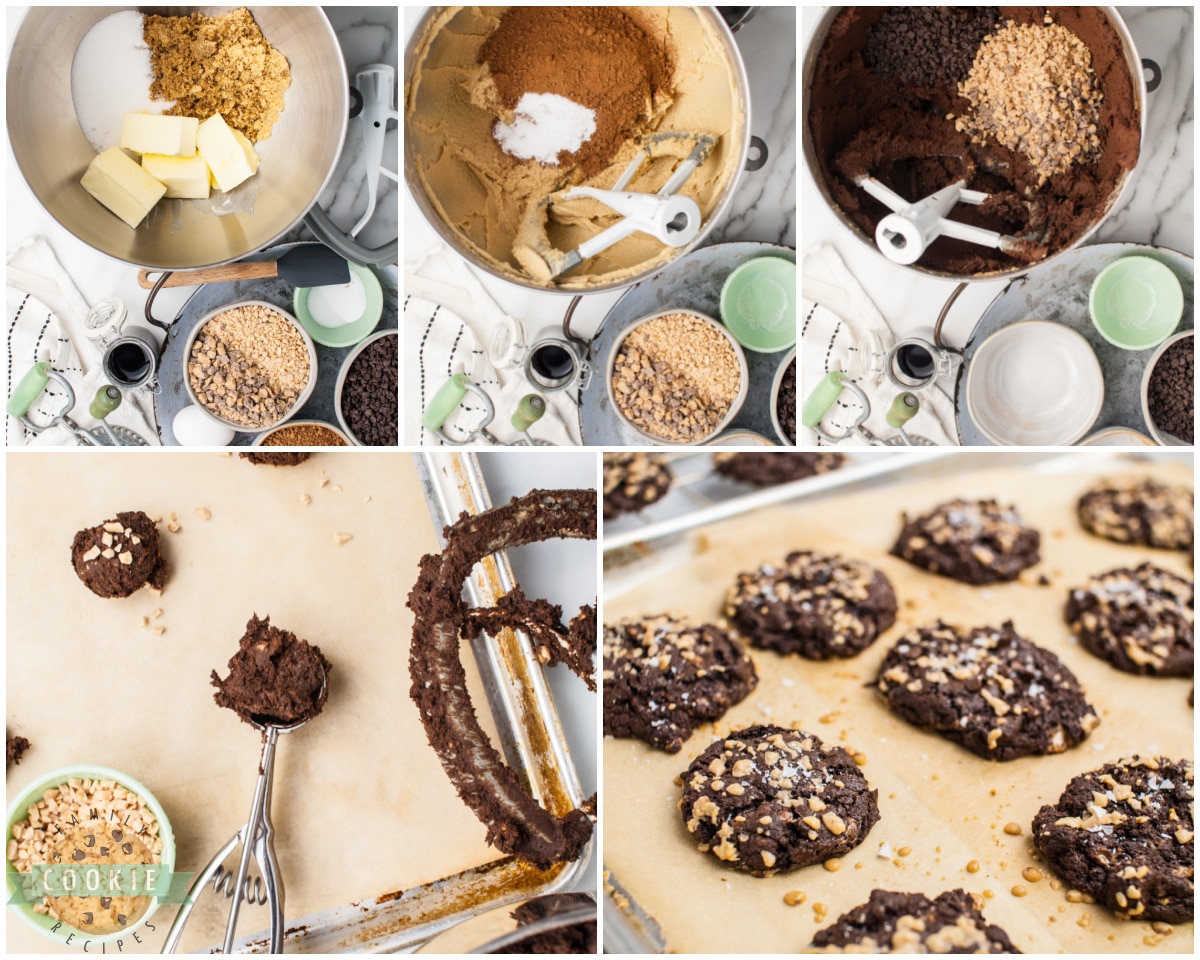 How to Make Loaded Chocolate Toffee Cookies
Prep
Preheat your oven to 350 degrees F.
Line two baking sheets with parchment paper. Set aside.
Make dough
In the bowl of a stand mixer or in a large mixing bowl, combine the butter with the white and brown sugars.
Then add in the vanilla extract and both of the eggs, mixing until light and fluffy.
Next you will add in your cocoa powder, salt, and baking soda. Continue to mix well.
Now it is time to gradually add in the flour, in ½ cup increments, until no more flour streaks are showing.
Lastly, add in the mini chocolate chips, toffee bits, and heath bits, mixing just a few times to combine.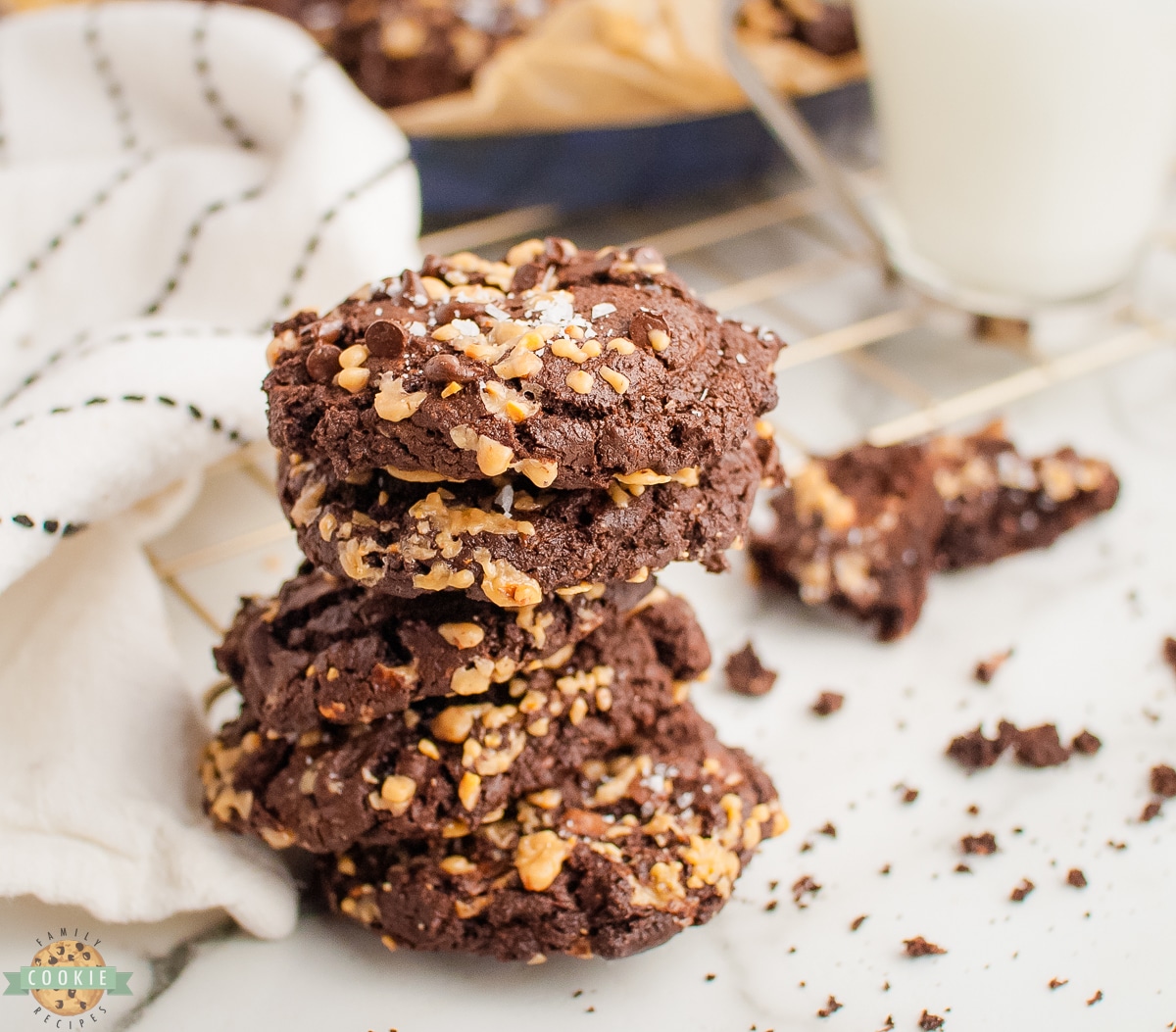 Scoop dough
Use a tablespoon-sized cookie scoop and scoop out the dough onto your prepared baking sheets, making sure to leave some space between each one so that they can grow and expand while baking. If you do not have a cookie scoop that is alright, using a small spoon works too.
If you really want to make for an extra special cookie, you can sprinkle some extra toffee, chocolate chips, and sea salt onto the tops before placing the baking sheets into the oven.
Bake
Place in the preheated oven and bake for 8-10 minutes.
Remove the cookies from the oven and firmly drop the cookies onto the counter from a height of about 6-8 inches. Repeat this about 2 or 3 times and then transfer the cookies to a cooling rack. This step is for aesthetics only, it collapses the cookies and creates a crinkled look. It is not necessary, feel free to skip this step if you like.
Serve cookies immediately or keep them stored in an airtight container. Enjoy!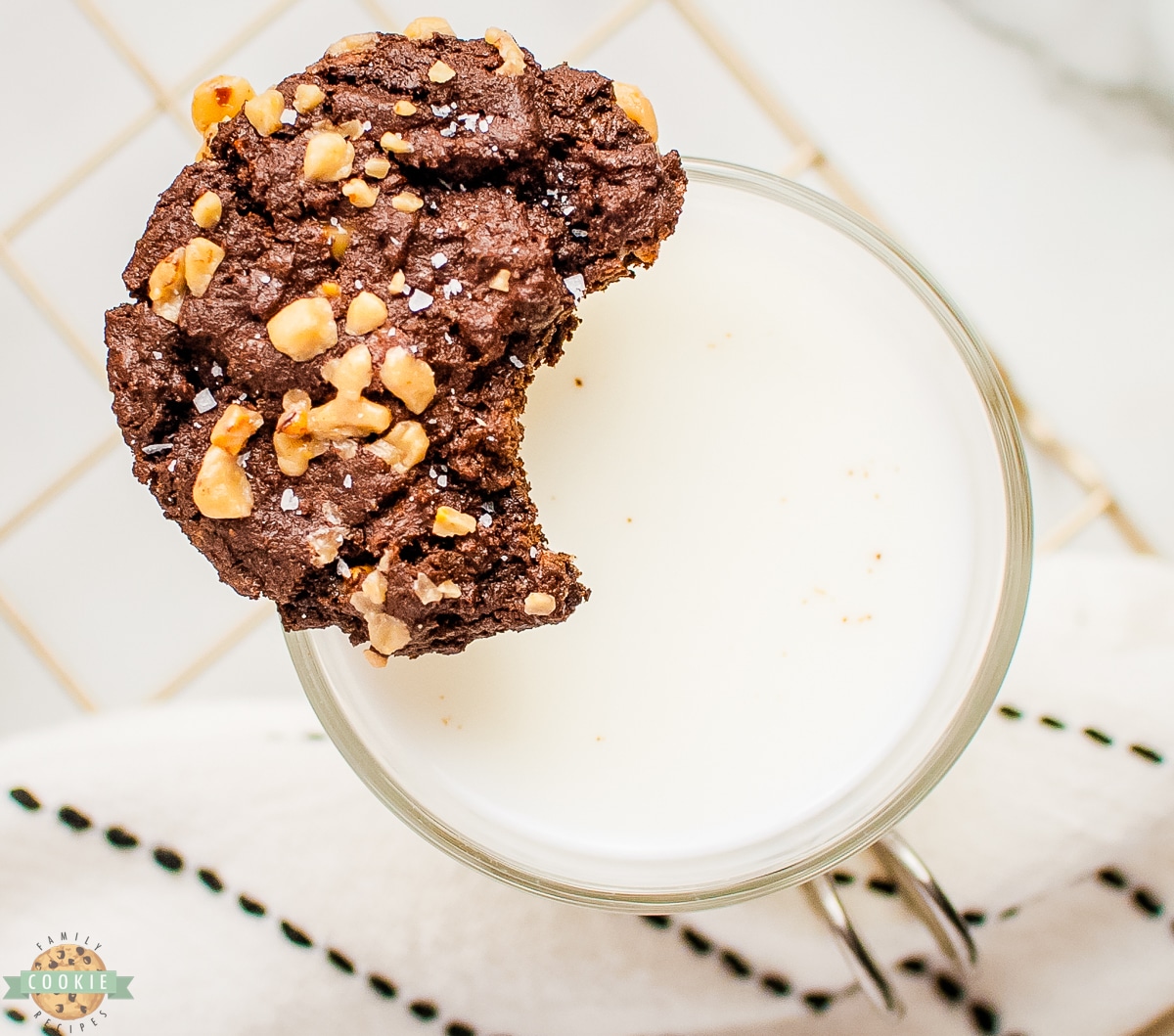 How long are chocolate toffee cookies good for?
The cookies from this chocolate toffee cookies recipe will keep well for up to a week in an airtight container at room temperature. Simply place the cookies in a container after they have cooled completely and help yourself whenever the mood strikes, which will probably be often once you taste them!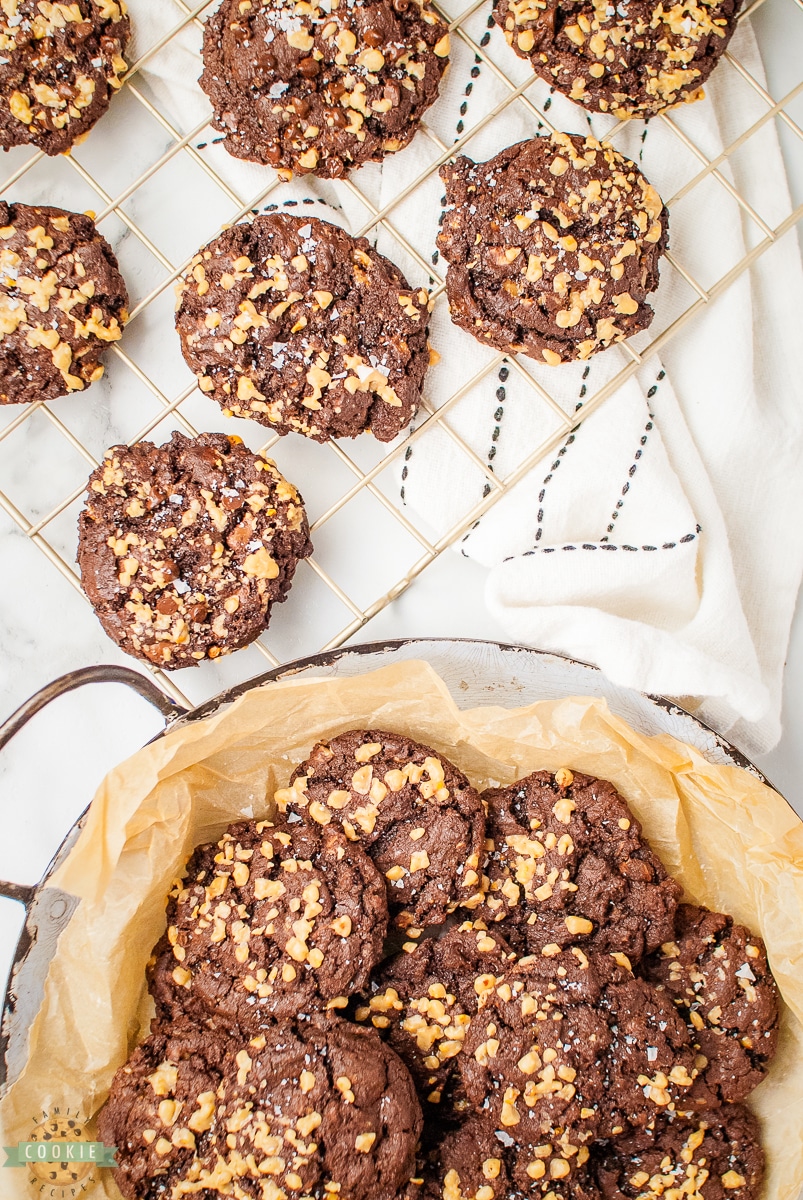 Can I freeze chocolate toffee cookies?
Absolutely! This chocolate chip toffee cookies recipe freezes very well. After the cookies have cooled completely place them into an airtight container, use parchment paper or wax paper between layers if needed, and then store in the freezer for up to 3 months. Thaw the cookies at room temperature before eating because the toffee pieces will need to soften so that they won't hurt your teeth.
Do I have to use a stand mixer to make these cookies?
No, you do not need a stand mixer to make these or any cookies for that matter. It is an incredibly helpful kitchen tool, I use mine regularly and often. You can mix this recipe by hand or use a hand held electric mixer if you have one of those.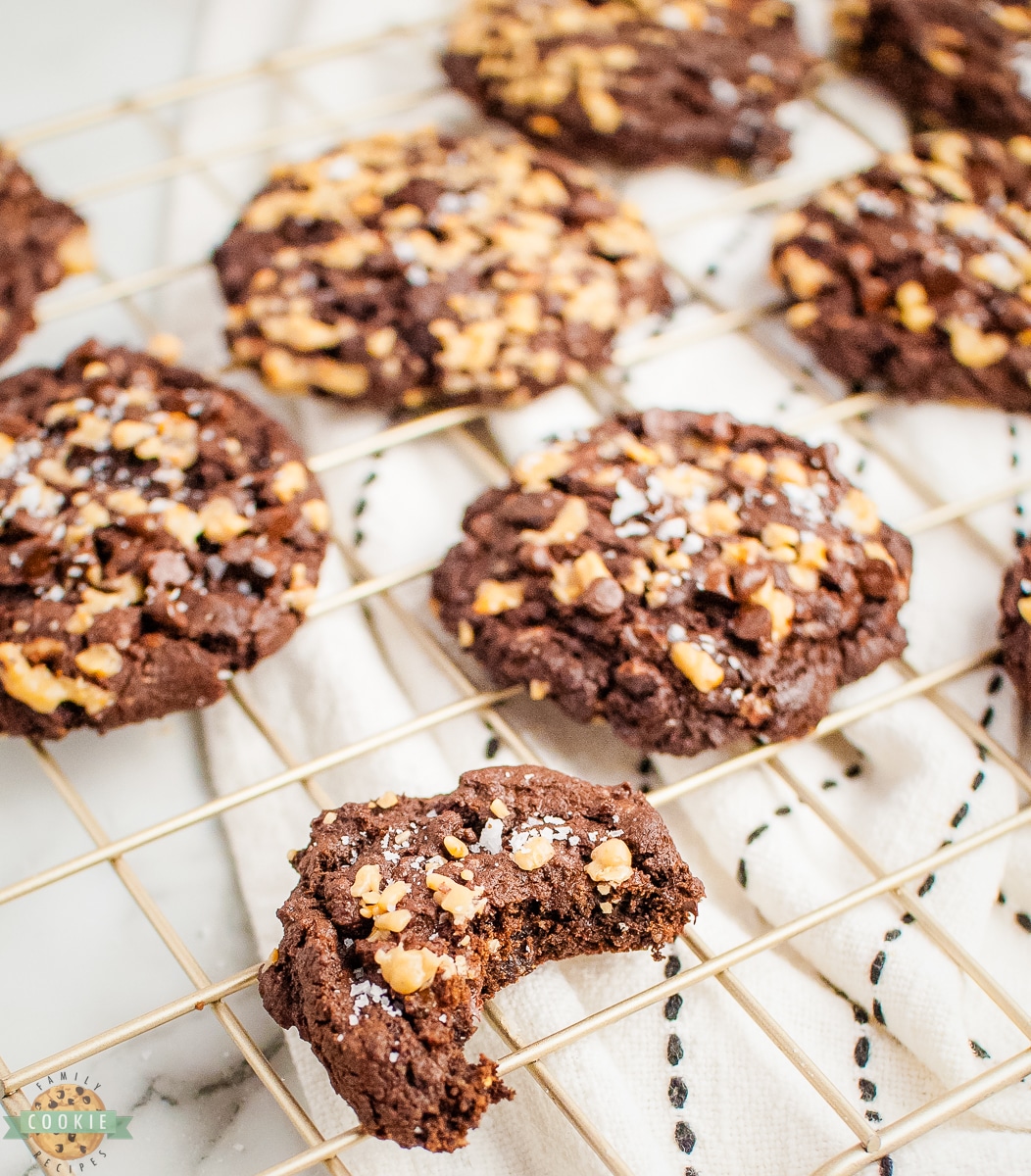 Need more chocolate chip cookie recipes? These are some of our best!

My daughter's been doing gymnastics for a couple years now, but this year marks our first foray in TEAM gymnastics. WOW. It's intense. And fun! But still intense. We've gotten used to the hours of practice and we're just now starting competition season. I'm excited and nervous for my daughter. She's amazing!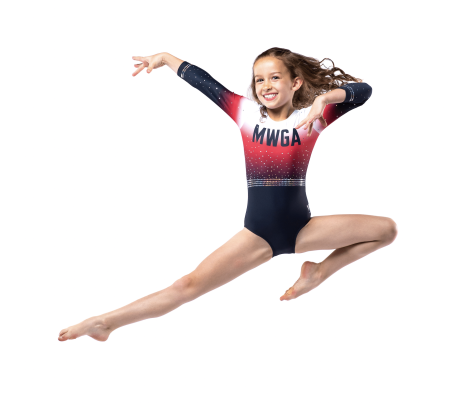 For a wonderful combination of flavors and textures in every bite try this simple cookie recipe- loaded chocolate toffee cookies.